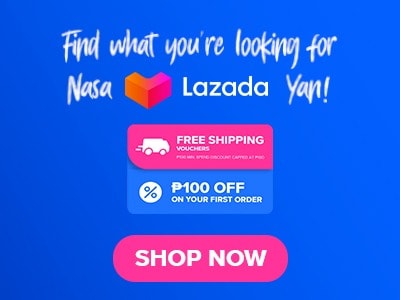 The Xocolat menu consists of delicious dishes and chocolate-flavored desserts. It serves Starters, Churros con Xocolat, Eggs et al, Special/Main Dishes, Pasta, Cakes, Gourmet Brownies, Rejuvenating Juices, Hot Drinks, Cold Drinks, and Coffee. The cuisines that it offers are best known for giving its diners a luxurious chocolate experience as some of its notable cuisines are infused with cacao-based marinade and flavor. 
Menu Items
Price (PHP)

Starters

X Salad
275
East Meets West
295
Potato Croquetas
195
Patatas Fritas
225
Tortilla De Patata
265
Honey Spiced Sausage
265

Churros Con Xocolat

Bittersweet
195
Classic
195

Eggs et al

Herbed Chicken Panini
275
Grilled Eggplant Panini
275
Perfect Grilled Cheese
275
Croque Madame
295
Pig Out
345
Eggs and Sausage
275
Eggs and Mushroom
275

Specials

Garlic Beef Tapa Bowl
275
Chicken Salpicao
325
Xocolat Pork Belly
325
Spicy Beef Flakes
275
Spiced XOCO Chicken
295
Pork Stout BBQ
325

Pasta

Chorizo Blanco
295
Xocolat Chicken Pasta
295
Gruyere Alfredo Pasta
325
Spicy Tuyo Pasta
295
Grilled Chicken pesto
295
Baked Lasagna
295

Cakes

Classic Dark (Loaf) (8x4)
345
Classic Dark (Square) (8x8)
645
Classic Dark (Party) (12x10)
1095
Dark Caramel (Loaf) (8x4)
425
Dark Caramel (Square) (8x8)
745
Dark Caramel (Party) (12x10)
1295
Boozy-spiked w/ liquor (Loaf) (8x4)
495
Boozy-spiked w/ liquor (Square) (8x8)
845
Boozy-spiked w/ liquor (Party) (12x10)
1395
Absolute Sugar Free Xocolat
695
Molten Flourless Xocolat
265
Honey Yogurt Cheesecake
265

Gourmet Brownies

Original Sin
125
Salted Caramel (Box of 6)
745
Salted Caramel (Whole Pan)
1445
Bittersweet Blisss (Whole Pan)
1495

Rejuvenating

Dalandan Honey Tropic
115
Strawberry Mango
125
Lime Cucumber Mint
115

Hot Drinks

Taza De Xocolat
225
Bittersweet
195
Wicked
165
Old Fashioned
195
Hot Xocolat
195
Gaianduja
195

Cold Drinks

Xocolat Lava
225
Chocolate Mudslide
225
Xoco Dinosaur
225
Mocha Loca
225
PB & X
225

Coffee Libations

Cappuccino
125
Xoco Latte
195
Vietnamese Egg Coffee
185
Bicerin
185
Mocha Loca
195
Coffee Ganache
255
Iced Café Bombon
165
Café
95
Café Con Leche
175
Espresso
95
About Xocolat 
Xocolat is a restaurant founded by a group of friends who studied at Ateneo de Manila University. The concept of this restaurant was inspired by their travel experiences abroad, European culture, and their love for chocolate. They dream to build a restaurant where people can relax, enjoy, and hang out with their loved ones. The chocolate desserts and marinade of this restaurant make it remarkable and one-of-a-kind. 
Xocolat Menu Best Seller
These are the best sellers of Xocolat that always impress diners as they are well-crafted and has a unique taste.
Classic Dark Cake- Celebrate your special moment with this classic dark chocolate cake. The rich gooey Belgian choco sauce creates a luxurious touch. This confection has a sweet and chocolatey flavor that will fill your celebration with sweet and fun memories.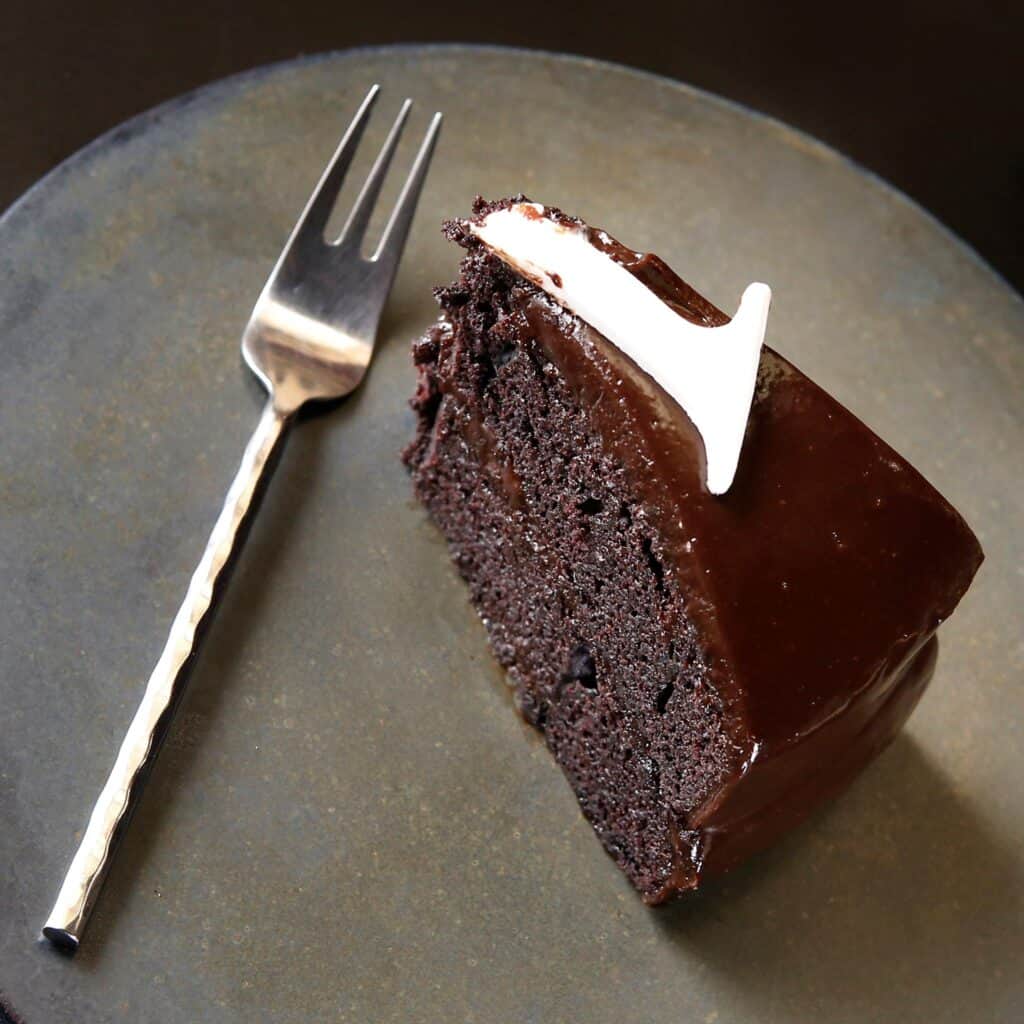 Xocolat Pork Belly – Tender slices of pork belly are paired with homemade cacao-bagoong sauce to make its taste distinctive and delicious. The greens on its side add a refreshing look making it enticing.
Spiced Xoco Chicken – Chicken fillet with shitake mushroom is garnished with the restaurant's special blend of spices. The sauce that is served with this Xocolat menu enhances its taste which sets it apart from other chicken cuisines.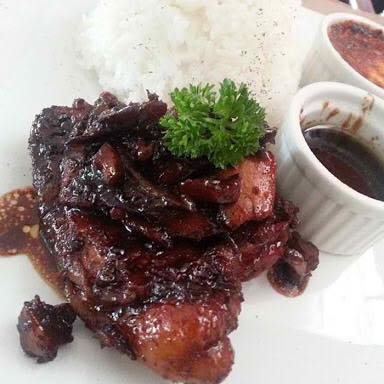 Xocolat Lava – The rich chocolatey goodness and authenticity of this chocolate milkshake always please the taste of customers making it the best-selling iced beverage. The chocolate syrup, chocolate wafer stick on its side, and cream on its top make it visually appealing.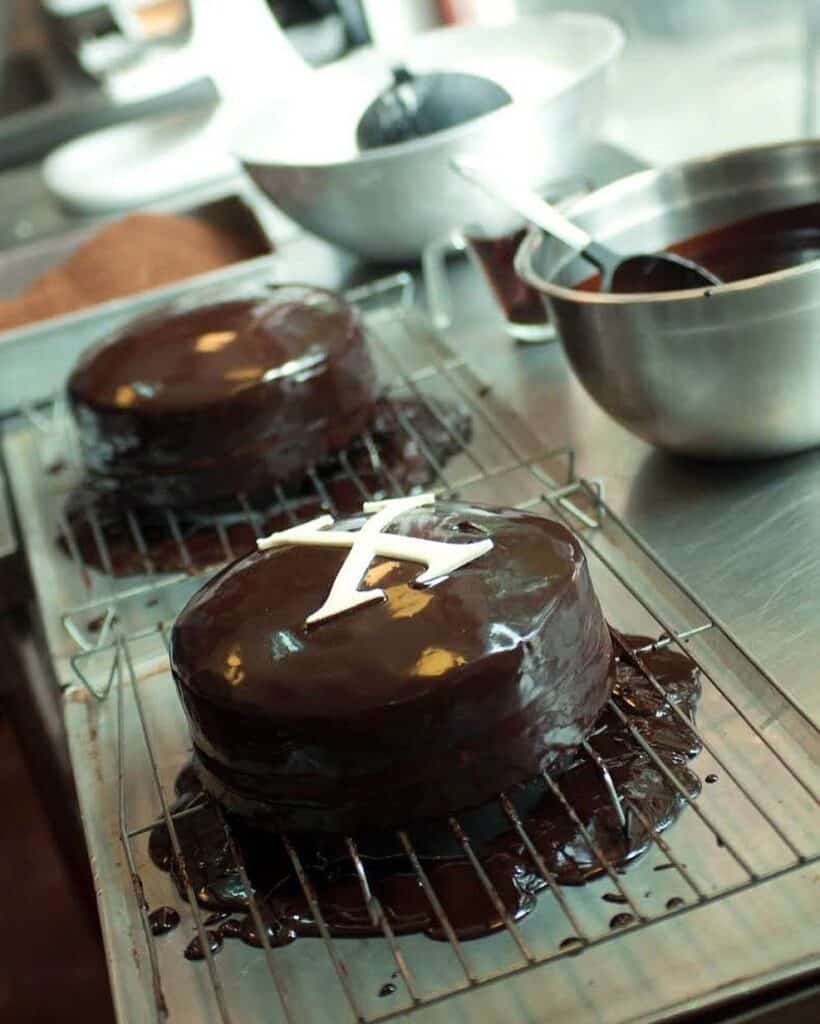 Gruyere Alfredo Pasta – Pasta is cooked in a light cream sauce, bacon chunks, and melted gruyere. The hint of truffle and creaminess of its cheese make this dish flavorful. It is ideal for those who want a quick and satisfying snack.
Churros Con Xocolat
These Churros Con Xocolat are made up of Spanish fritters that are specially created by the restaurant and served with your choice of decadent chocolate dips.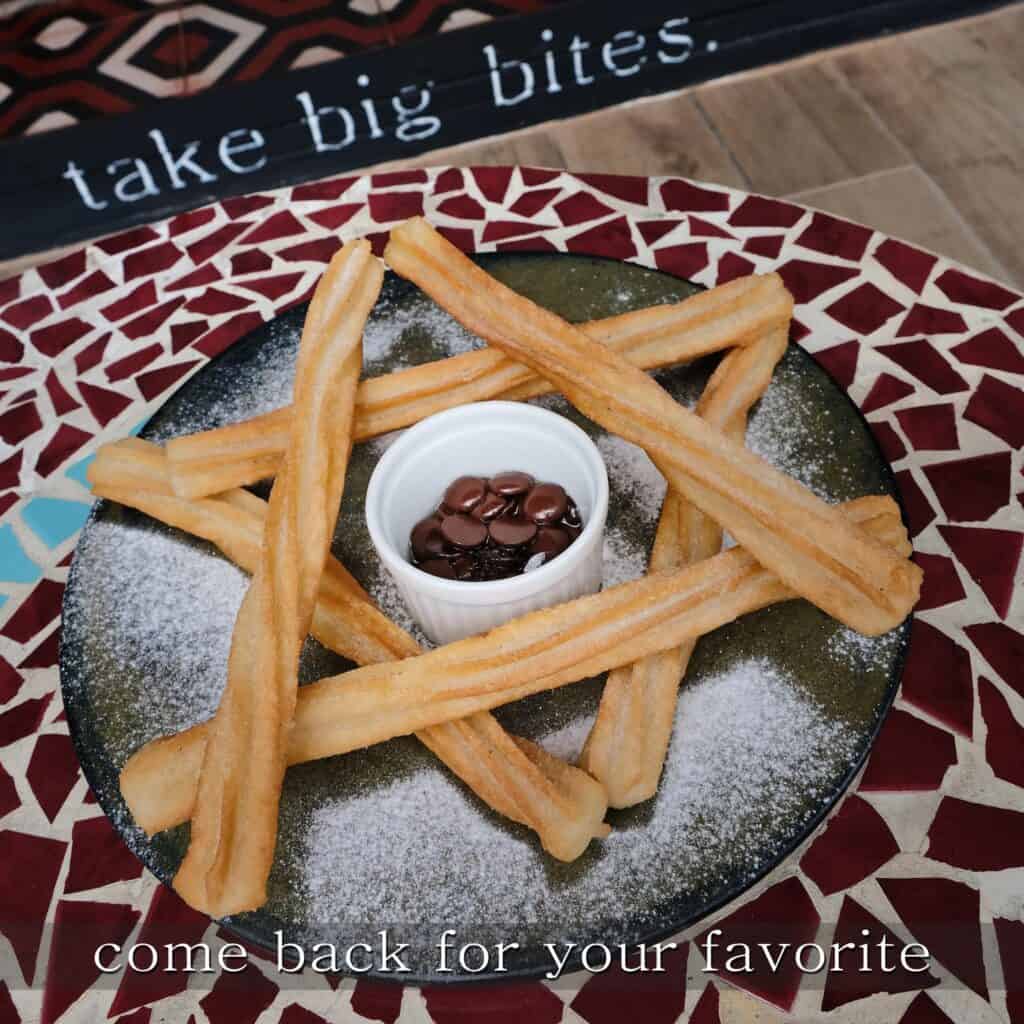 Bittersweet – The contrast of flavors of this bittersweet sauce gives a distinctive taste to churros. This chocolate sauce has a higher content of cocoa and a richer and creamier texture than its classic counterpart.
Classic – This fun and delicious snack menu of Xocolat comes with a sweet and warm classic chocolate sauce. Its classic and delicious taste never fails to satisfy the cravings of people of all ages, especially kids. 
Eggs Et Al
These dishes consist of fulfilling eggs, panini, and sandwiches that are perfect for any time of the day.
Perfect Grilled Cheese – Two kinds of cheese are stuffed in artisanal sourdough bread. The melt-in-your-mouth goodness of perfectly grilled mozzarella and provolone cheese and the texture of the bread make every bite pleasurable.
Croque Madame – Artisanal sourdough bread is filled with bacon and topped with swiss emmental cheese and sunny-side-up egg. This is an ideal dish for those who want a quick and nutritious meal that can give them the energy to be productive.
Pig Out – This is a perfect dish for those who have a big appetite as it consists of Xocolat French Toast, Bacon Steak, and 2 eggs. The perfect combination of these three dishes will surely satisfy your cravings.
Xocolat Special Menu
The signature rub, cacao-based marinade, and distinctive toppings of these main dishes make them special.
Garlic Beef Tapa Bowl – This bowl consists of rice, greens, slices of tomato, and egg. The 100% sirloin beef in this dish is marinated in cacao making it extra special. The savory and chocolatey flavor of cacao enhances the meatiness of beef tapa.
Chicken Salpicacao – Tender slices of chicken are cooked in garlic and infused with the special signature rub of the restaurant. This hearty meal is a must-try as its flavor makes it unique.
Pork Stout BBQ – It is a barbecue with a twist and unique taste. Pork belly is marinated in a special mixture made from cacao and dark beer. This special and unique marinade gives the meat a distinctive taste making this barbecue dish extraordinary.
Pasta
Pasta is a versatile dish as it complements well with different ingredients. The pasta dishes of Xocolat are well-crafted to ensure that it is visually appetizing and will amaze diners with their delicious taste. Its best-selling Gruyere Alfredo Pasta is a must-try dish for those who will dine in or order for the first time as its taste will not disappoint you. For those who want a simple pasta cuisine, its Spicy Tuyo Tuna is the perfect choice as it consists of garlic, olive oil, and tuyo. The other unique pasta dishes that it offers are Chorizo Blanco, Xocolat Chicken Pasta, Grilled Chicken Pesto, and Baked Lasagna.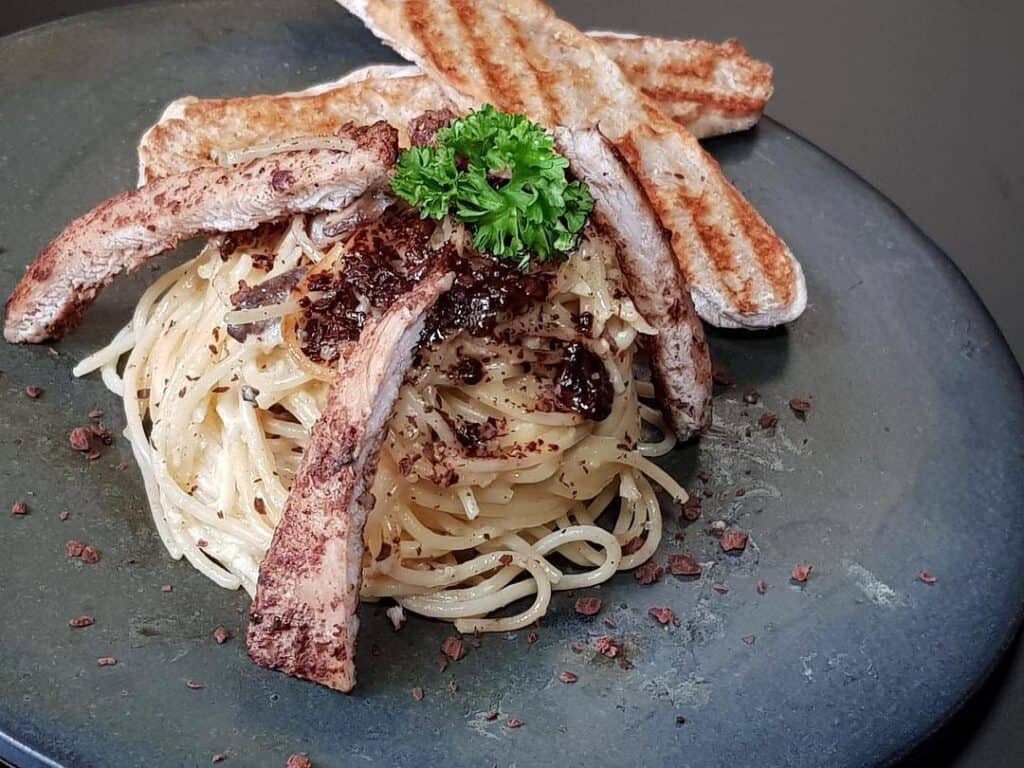 Xocolat Menu Cakes
The cake is one of the confections that are always part of different celebrations. It is typically prepared during birthdays or given as a gift to the celebrant. The best-selling cake of Xocolat is the classic dark cake that is available in loaf, square, and party sizes. If you want to try something new or make your party extraordinary, you can have other to-live-for cakes such as Dark Caramel and Boozy-spiked w/ liquor.
It also serves an Absolute Sugar Free Xocolat, a chocolate cake that will not make you feel guilty about eating sweets as it is sugar-free and contains low carbohydrates. The other cakes that it offers are Molten Flourless Xocolat and Honey Yogurt Cheesecake. These cakes will impress your loved ones as each bite is filled with goodness.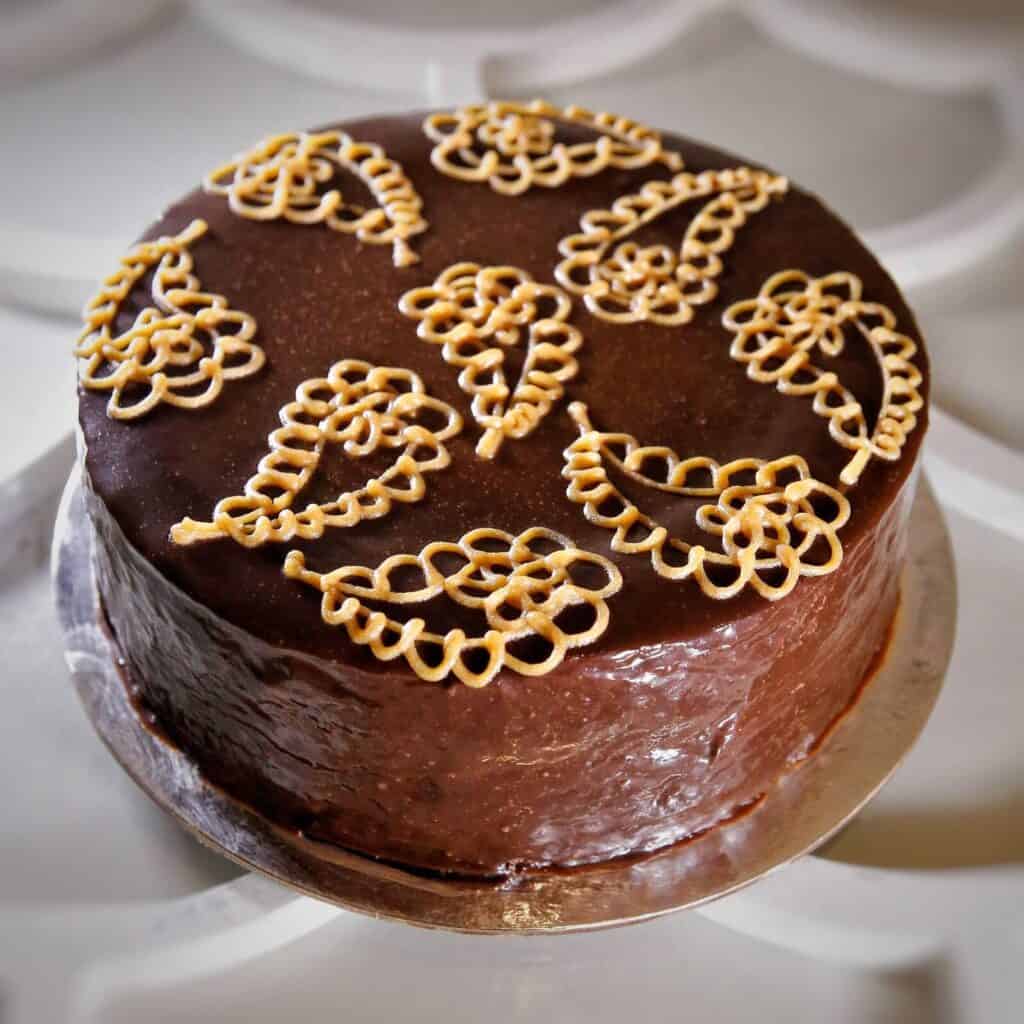 Xocolat Menu Delivery
Xocolat takes orders for deliveries so you can enjoy their special dishes anytime anywhere. For orders, you can Viber them at 0956-384-6204 / 0917-848-0929 or call 02-8929 4186. Their menu is also available through delivery platforms such as GrabFood and FoodPanda.
Social Media Pages
Are you a fan of Xocolat's delectable treats and savory delights? Then you won't want to miss out on their latest menu items. Head on over to Xocolat to discover their newest creations and indulge in their mouth-watering offerings. Plus, by following and liking their page, you're not only showing your support for your favorite cafe, but you'll also be the first to know about their latest promotions and exciting events. Whether it's a limited-time offer or a special menu item, you'll always be in the loop with Xocolat. So what are you waiting for? Follow their page now and satisfy your cravings while staying up-to-date on all things Xocolat.
Facebook: https://facebook.com/luvXOCOLAT
Instagram: https://instagram.com/xocolat.ph
Conclusion
The Xocolat menu is created like art as it has an amazing presentation and delicious taste. Some of its dishes are notable for their special cacao-based marinade and special rub that gives a distinctive taste. The cuisines that it offers have a rich and deep flavor that will make your dining experience special. They are committed to meeting the expectations of their diners to make them come back for more.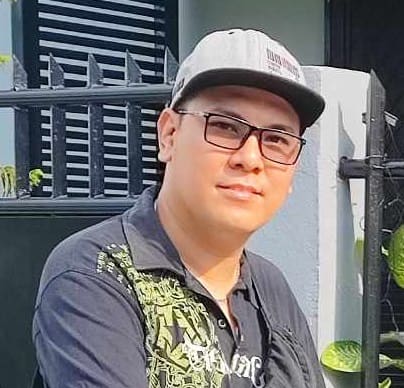 Hi! I'm Nivek Strife, the person who made MenuPH. I'm the one who added most of the popular menus you see on this website, and I really hope you enjoy them! Feel free to check them all out.
Growing up, I was surrounded by lots of tasty foods, like the classic Adobo and the sweet Leche Flan. That love for the many flavors of the Philippines is what got me excited about adding to MenuPH. When I learned how to make websites, I saw the need for a place to show off all the amazing Filipino dishes, and that's how MenuPH started.
MenuPH isn't just a website; it's like a fun journey into food. I've teamed up with famous chefs and found great places all over the Philippines to bring you a bunch of menus that show off the best of Filipino cuisine. Whether you're into the usual dishes or new twists, MenuPH is here to guide you through the rich world of Filipino flavors.
With MenuPH, my aim is to help local businesses, talk about good food choices, and make a group of friends who love food. No matter if you like fancy restaurants or street food, MenuPH has something for you. Come join me on this food adventure as we find great places, taste real flavors, and enjoy the unique food traditions that make the Philippines awesome.