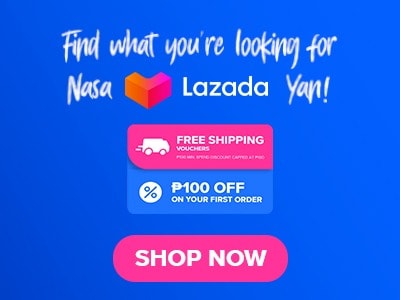 If you are outside the busy city of Manila and are looking for a comfortable place that serves delicious Filipino dishes, then Cafe Agapita is the perfect place for you! The menu of Cafe Agapita provides customers with a wide variety of food items from breakfast meals to desserts that both locals and tourists will surely love. Some of their popular offerings include Agapita's Fried Chicken, Tapa Rice, Pork Adobo, Aglio Olio Pasta, and Clubhouse Sandwich. They also serve refreshing beverages such as coffee, tea, and fruit juices.
Below, you'll find the updated list of Cafe Agapita menu prices.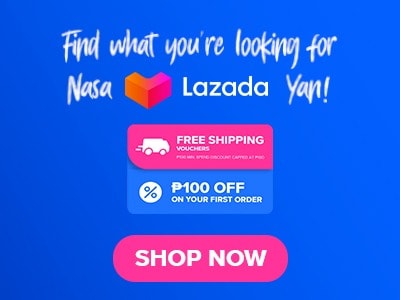 Menu Items
Prices (PHP)

Blended Drinks

Caramel Frappe
190
Chocolate Frappe
190
Matcha Cream
200
Mocha Frappe
190
Passion Fruit Black Tea
180
Raspberry Vanilla Frappe
190
Strawberry Frappe
190

Burger and Sandwiches

Agahan Burger
340
Grilled Cheese Sandwich
300
Grilled Ham & Egg
390

Cake & Pastries

Agapita Bun
75
Blueberry Cheesecake (Sliced)
150
Brownie
70
Carrot Cake (Sliced)
160
Choco-Caramel Cake (Sliced)
150
Donuts (9 pcs.)
400
Heaven & Earth (Sliced)
150
Red Velvet (Sliced)
150
Red Velvet (Whole)
1700
Tres Leches (Sliced)
155
Ube Cake (Sliced)
155
Ube Macapuno Cheesecake (Sliced)
150

Coffee Based

Americano
155
Cappucino
165
Caramel Macchiato
180
Espresso
105
Hazelnut Macchiato
180
Latte
170
Matcha Espresso Fusion
180
Mocha
180

Non-Coffee Based

Chocolate Frappe
175
White Chocolate
175

Rice Meals

Bagnet
305
Bangus Belly
305
Beef Tapa Flakes
330
Bistek
350
Classic Adobo
355
Honey Garlic Chicken
280
Southern Fried Chicken
280

Pasta

Bagnet Aglio Olio
340
Bolognese with Chicken Fingers
382
Chicken Alfredo
280
Creamy Mushroom
310
Lasagna
320
Tuna Aglio Olio
280
About Cafe Agapita
Cafe Agapita is a cafe located in Quezon City, Philippines that offers a cozy and homey atmosphere to create a relaxing dining environment for its customers. The cafe's concept revolves around serving homemade and comfort food for customers to enjoy. Customers can find a variety of dishes on their menu which includes breakfast items, pasta, rice meals, sandwiches, and desserts. The main selling point of the cafe is that they offer delicious food items that can be enjoyed in a comfortable setting without customers needing to be anxious about their budget.
Cafe Agapita Menu Best Seller
This menu is composed of Cafe Agapita's most popular items from both their physical and online stores.
Agapita Bun – It is a unique and flavorful dish at Cafe Agapita that features a soft and fluffy bun filled with a combination of ingredients, such as tender meat, vegetables, and savory sauces. The bun provides a satisfying texture while the flavorful filling adds depth and richness to each bite.
Bangus Belly – The bangus or milkfish in this dish is prepared and cooked to perfection, resulting in a dish that is succulent and flavorful. Whether grilled, fried, or served in a special sauce, the bangus belly at Cafe Agapita is sure to satisfy seafood lovers.
Bistek – It is a classic Filipino dish that is created from thinly sliced beef and dipped in a marinade made from a mixture of soy sauce, calamansi juice, and other seasonings. The beef in this dish is tender, and the marinade infuses the meat with a rich and savory taste and is completed by serving it with onions.
Classic Adobo – Cafe Agapita's classic adobo captures the essence of this traditional dish which makes it a comforting choice that showcases the flavors of Filipino cuisine. The meat is tender and flavorful, and the sauce has the right balance of tanginess and saltiness.
Lasagna – The Cafe Agapita lasagna menu is layered with pasta sheets, rich meat sauce, cheese, and bechamel sauce to offer a satisfying combination of flavors and textures.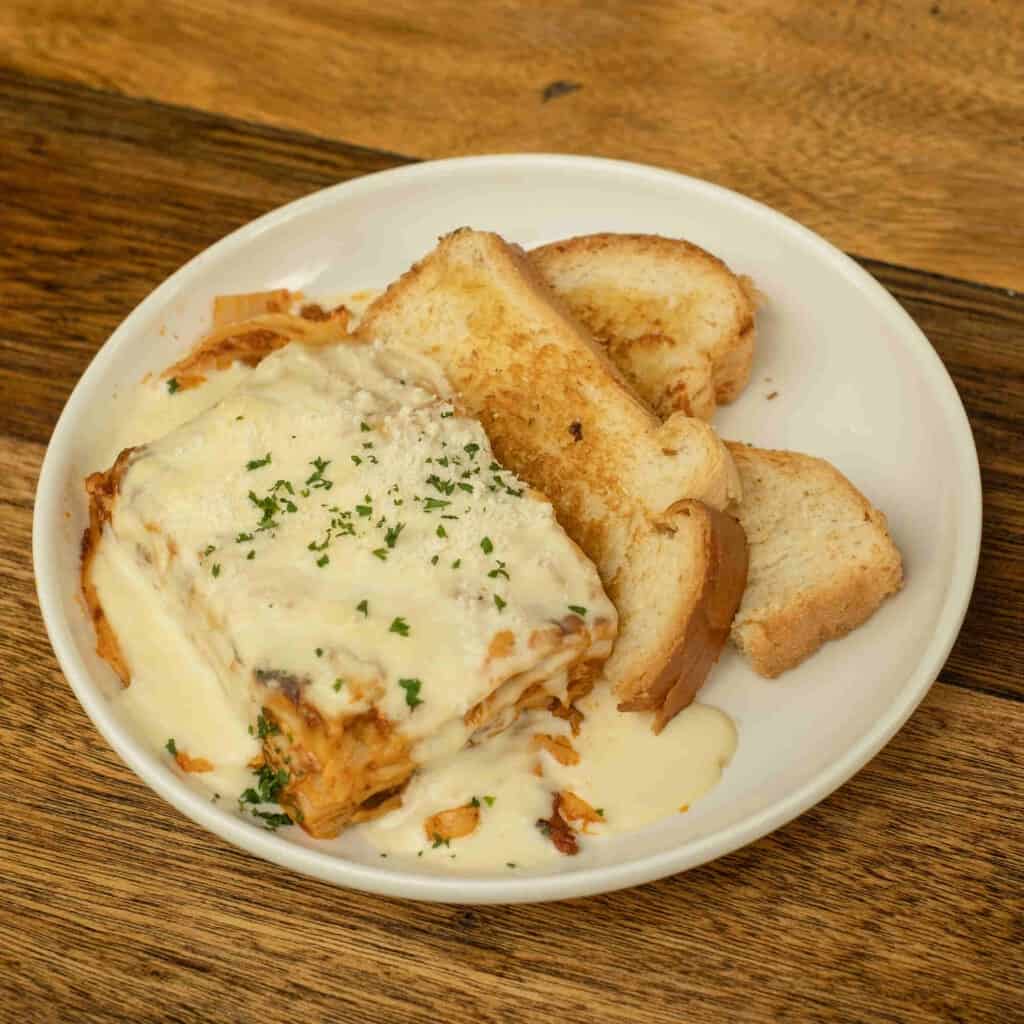 Cafe Agapita Menu Blended Drinks
Caramel Frappe – It is a delicious and refreshing beverage that combines the rich flavors of caramel with a creamy and icy texture. The smooth and velvety blend of caramel syrup, milk, and ice creates a perfect balance of sweetness and creaminess.
Chocolate Frappe – This beverage is rich, creamy, and full of chocolaty goodness as it is made from a perfect blend of chocolate syrup, milk, and ice making it a perfect choice for those craving a decadent and refreshing chocolate drink.
Matcha Cream – It features the vibrant and earthy flavors of matcha, combined with the creamy goodness of milk and a matcha powder that is carefully whisked with the milk to create a smooth and frothy drink.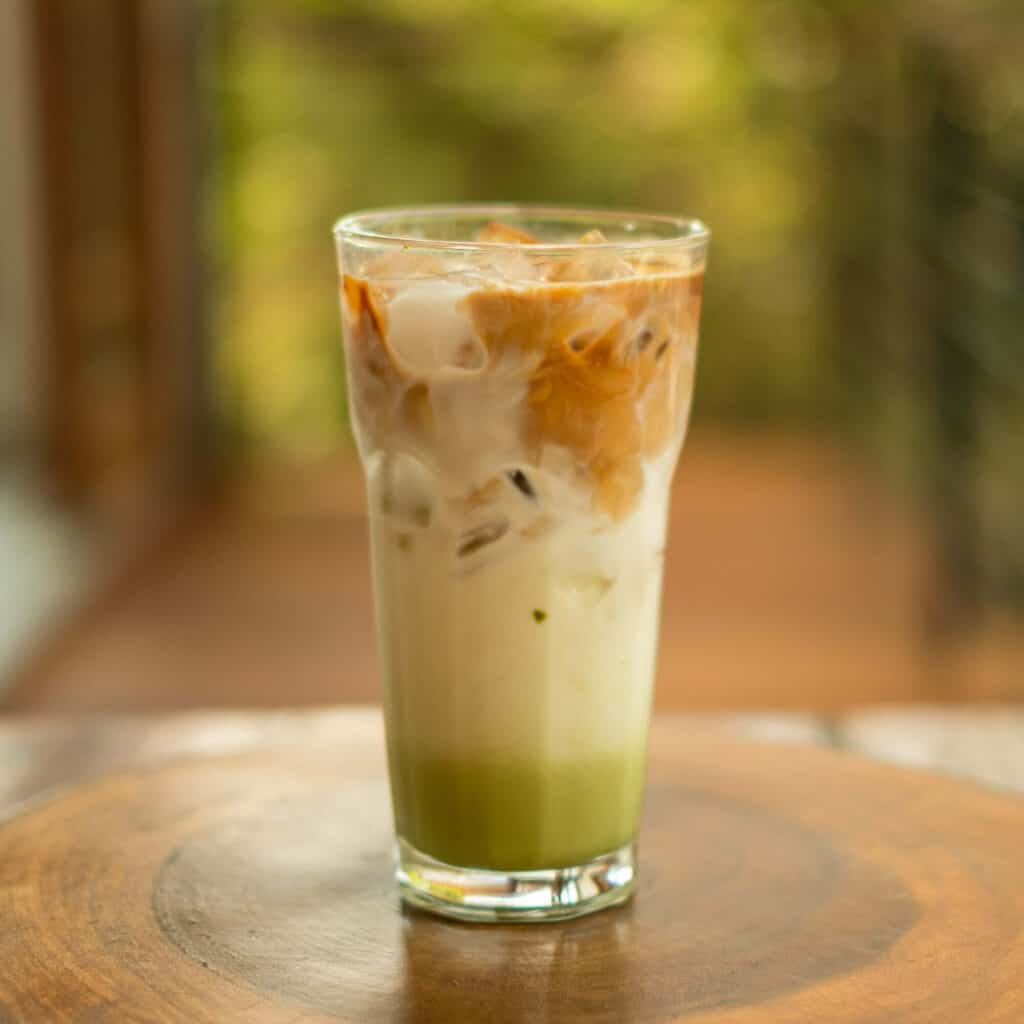 Burger and Sandwiches
This menu of Cafe Agapita is composed of delicious food items that are perfect to start your day with.
Agahan Burger – It features a juicy and flavorful patty nestled between soft burger buns and topped with fresh lettuce, tomato slices, and a tangy sauce to provide customers with a combination of textures and flavors that will leave them craving for more.
Grilled Cheese Sandwich – This simple and flavorful sandwich is created by putting together two slices of toasted bread and then filled with layers of gooey melted cheese. The result is a warm and creamy treat that provides comfort and satisfaction.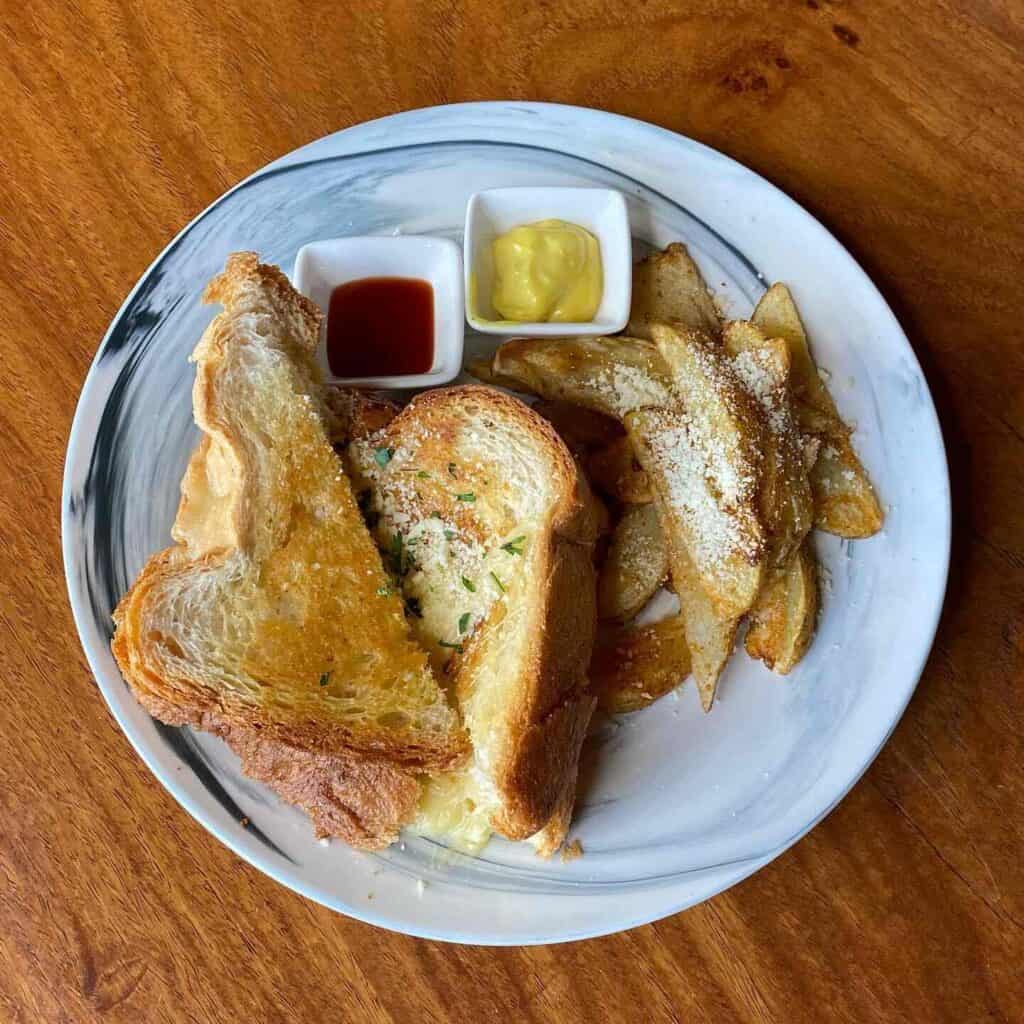 Grilled Ham & Egg – It features a grilled ham slice and a perfectly cooked sunny-side-up egg served on a bed of toasted bread. The combination of savory ham and creamy egg yolk creates a delicious flavor profile that is complemented by the slightly crispy texture of the toast
Cakes & Pastries
Look through this menu filled with various cakes and pastries, each unique in shape and size. Imagine tasting the exciting flavors and textures of each item. Some might melt in your mouth, others might have a fun crunch. Every bite is like a mini adventure, bringing joy to your taste buds. Enjoy this delightful assortment of baked treats.
Cafe Agapita Menu Coffees
This menu at Cafe Agapita is a coffee lover's paradise, offering a broad selection of delightful options. You'll find a unique array of coffee choices, each ready to be tailored to your taste. Whether you prefer it strong and robust, or smooth and creamy, we've got you covered. Dive into the world of customized coffee experiences here at Cafe Agapita.
Rice Meals
This menu is brimming with an assortment of hearty rice meals, guaranteed to delight and satisfy every appetite! Each rice-based dish comes coupled with a classic Filipino specialty, promising a flavor that will tantalize your taste buds and keep you coming back for more. It's a feast of authentic Filipino taste that you wouldn't want to miss!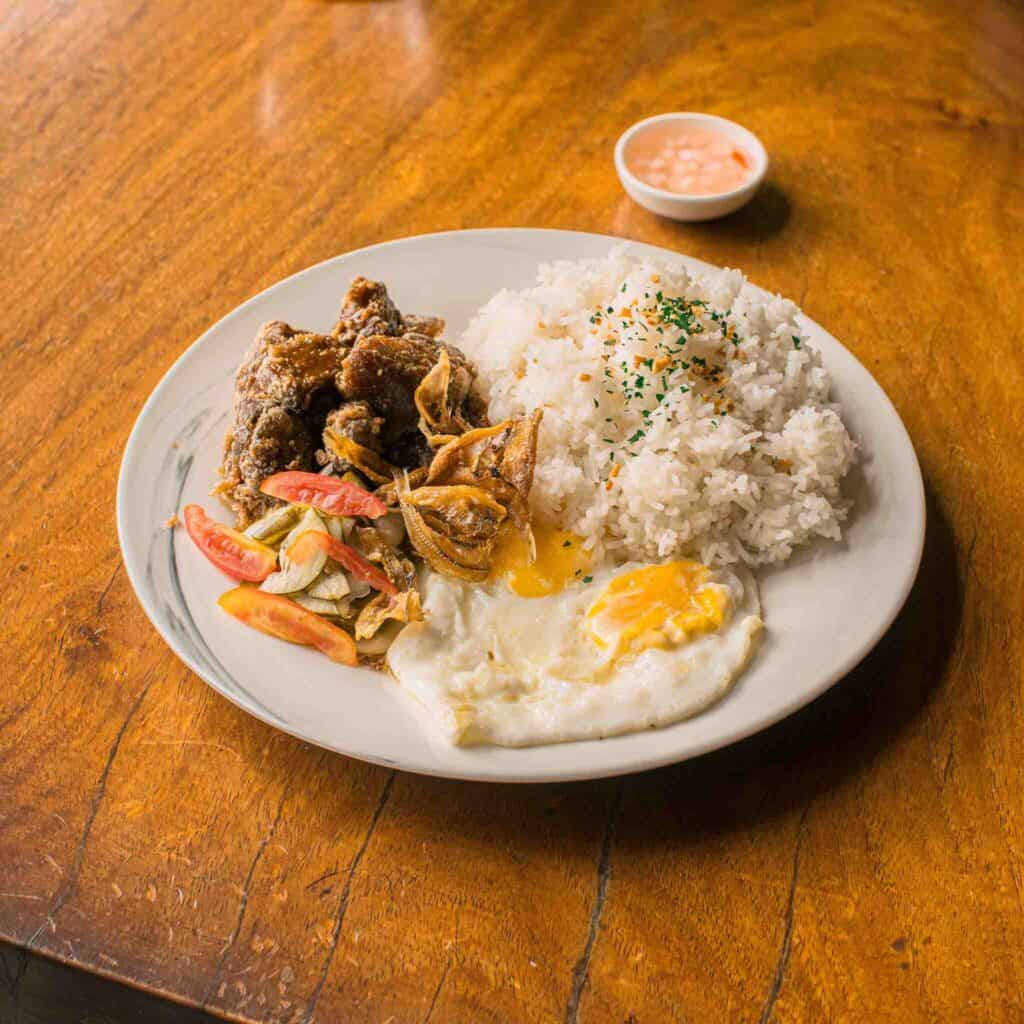 Cafe Agapita Menu Delivery
Cafe Agapita is thrilled to offer a delivery service for the ultimate ease of its valued customers. Now, you can savor our mouth-watering food offerings without leaving the comfort of your home! Simply download popular delivery apps like FoodPanda and explore Cafe Agapita's tempting menu at your leisure. Enjoy a taste of Cafe Agapita's culinary delights delivered straight to your doorstep!
Social Media Pages
At Café Agapita, they believe in creating a space where people can come together, connect, and savor the simple joys of life. Share your moments at Café Agapita by tagging them in your photos and stories, whether you're enjoying a perfectly crafted latte, indulging in our homemade pastries, or simply soaking in the cozy ambiance. Check out their social media pages and follow them.
Facebook: https://www.facebook.com/CafeAgapita
Instagram: https://www.instagram.com/cafeagapita/
TikTok: https://www.tiktok.com/@cafeagapita
Website: http://cafeagapita.com/faqs/
FAQs
What kind of food does Cafe Agapita serve?
Cafe Agapita is known for serving a variety of Filipino comfort foods from their meals to desserts.
What makes Cafe Agapita's coffee special?
Cafe Agapita's coffee is special due to the high-quality ingredients that make up each of the coffee that they serve.
Can I reserve a table at Cafe Agapita in advance?
Yes, you can make a reservation at Cafe Agapita in advance.
Does Cafe Agapita have a loyalty program?
Cafe Agapita does offer loyalty programs to reward its customers.
Is Cafe Agapita halal?
No, Cafe Agapito is not a halal-certified restaurant.
Conclusion
Cafe Agapita's menu is full of delicious and affordable comfort food options that customers can enjoy in a homey and comfortable atmosphere. This cafe is the best place to go if you are looking to try typical Filipino dishes like tapsilog, longsilog, adobo, sinigang, and more! Cafe Agapita is known for using high-quality ingredients in their dishes, therefore, providing customers with the best dish that they could get!