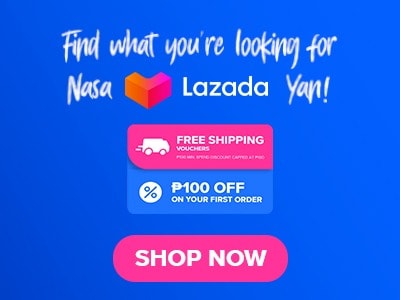 There's a place that I wanted to recommend to you guys if you're looking for delicious wings, so if you're craving it then this is the right article for you. This place is operating not too long but I can guarantee you that their foods are really good. Have you heard about Frankie's New York Buffalo Wings? If not then keep reading. Frankie's New York Buffalo Wings menu has different varieties of flavors to offer for their chicken wings and aside from those they also have other items such as burgers, pastas, and other treats that for sure will catch your interest. Today we are going to take a deeper look at the food that they serve, their best-selling and popular items, and of course, something about them for us to get to know them better. I'm all excited about this and I'm sure you are too so let's begin.
Below, you'll find the updated list of Frankie's New York Buffalo Wings menu prices.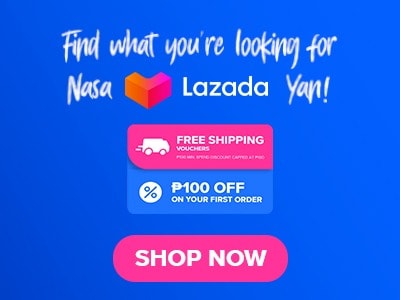 Menu Items
Price (PHP)

Wings (Basic/Premium)

1/2 Dozen Reg
309/339
1/2 Dozen Jr.
239/269
1 Dozen Reg
579/649
1 Dozen Jr.
459/499
Wings world Reg (Premium only)
649
Wings world Jr. (Premium only)
499

Boneless (Basic/Premium)

Boneless solo
229/239
Boneless with rice
249/259
Boneless medium
439/449
Boneless large
689/699

Drumstick (Basic/Premium)

Drumstick 4pcs
289/299
Drumstick 8pcs
529/539
Drumstick 12pcs
719/729

Liberty box 36pcd wings in 1 box (Regular/Junior)

Liberty box basic
1729/1339
Liberty box combination
1899/1469
Liberty box premium
1849/1399

Wingette & Drumette (Basic/Premium)

All wingette medium
279/309
All wingette large
529/579
All drumette medium
279/309
All drumette large
529/579

Main

Fettuccine spaghetti stroganoff
299
Spaghetti basil aioli
279
Spaghetti bolognese
289
Spaghetti hungarian
299
The new york special
459
Fish & Chips
239
Burger steak with rice
319
Hungarian sausage with rice
199

Burgers

BBQ Chicken burger
269
Buffalo chicken burger
269
Spicy chicken sandwich
279
Frankie's burger
269
Garlic Parmesan burger
229
BBQ Chicken burger (meat free)
329
Buffalo chicken burger (meat free)
329
Spicy chicken sandwich (meat free)
339

Extras

Aioli dip
40
Blue cheese dip
30
Ranch dip
30
Truffle dip
30
Rice
40
French fries
120
Twister fries
140
Onion rings
170
Mozzarella sticks
210
Sweet potato fries
170
Nachos
170
Spam mac & cheese
140
Mashed potato
60

Desserts

Oreo cheesecake
180
New York Cheesecake
160
Salted caramel cheesecake
180
Fudge brownie
120
Buffalo wings ice cream (solo/pint)
128/349
New York cheesecake ice cream (solo/pint)
129/349

Drinks

Mineral water
40
Coke
75
Coke Zero
75
Royal tru orange
75
Sprite
75
Stellina's pink lemonade
85
Sola iced tea
85
Acai berry
100
Caramel macchiato
130
Cafe americano
100
Absolut vodka (shot/bottle)
125/1750
Jose cuervo gold (shot/bottle)
125/1850
Jack daniel's (shot/bottle)
170/2000
JW Black label (shot/bottle)
230/2400
Tanduay ice
85
Brew kettle
85
Brew kettle radler
85
Smirnoff mule
85
Heineken
135
Heineken silver
135
Corona extra
165
Stella Artois
145
Soul hard seltzer
145
San Miguel light
85
San miguel apple/lemon/lychee
85
San Miguel pale pilsen
85
San Miguel super dry
110
San Miguel premium
110
Redhorse
85
Smirnoff mule (bucket of 6)
480
Heineken/Silver (bucket of 6)
780
Brew kettle/radler (bucket of 6)
470
San Miguel
470
About Frankie's New York Buffalo Wings
Three business partners and friends from high school are those behind Frankie's, they are Kevin Te, Kevin Tañedo, and Eduardo Firmalo. These three friends turned into business partners and built their restaurant name when they started their business in September 2012. their first branch is located in Ortigas. And after that, it only took them 6 years for their business to grow, as of 2018 they already have 7 branches all over the metro and over 400 employees, as of now they have 15 branches. Eventually, become a household name because of their patience and skills.
All of their wings are carefully selected to ensure the quality of their products and make sure that they only offer the highest standard possible, they make sure that their wings are above the average wing size and of course meaty. The inside of their restaurant is inspired by the concrete jungle of new york city, making their place as cool as a position with large and comfortable couches to cater to large groups of customers.
They want their customers to feel comfortable just like dining at home. Their raw materials undergo strict checks and assessments to ensure that their wings are fresh and delicious in every bite. Aside from their popular wings they also offer other delicious options they even have delicious beverages and alcoholic beverages, their team will make sure that their customers will have an awesome experience. 
Frankie's New York Buffalo Wings Menu Best Seller
Here's the sample list of Frankie's New York Buffalo Wings best sellers.
Classic Buffalo – The classic buffalo version of Frankie's is made by deep frying the wings until it is golden and crunchy and then tossing them in a pan of hot sauce and other added condiments until the wings are evenly coated. This one has a spicy and tangy taste, not too spicy though but spicy enough for a kick. The wings are evenly cooked and the sauce taste good too. A must-try item on their menu that any spicy lovers should try upon visiting their restaurant.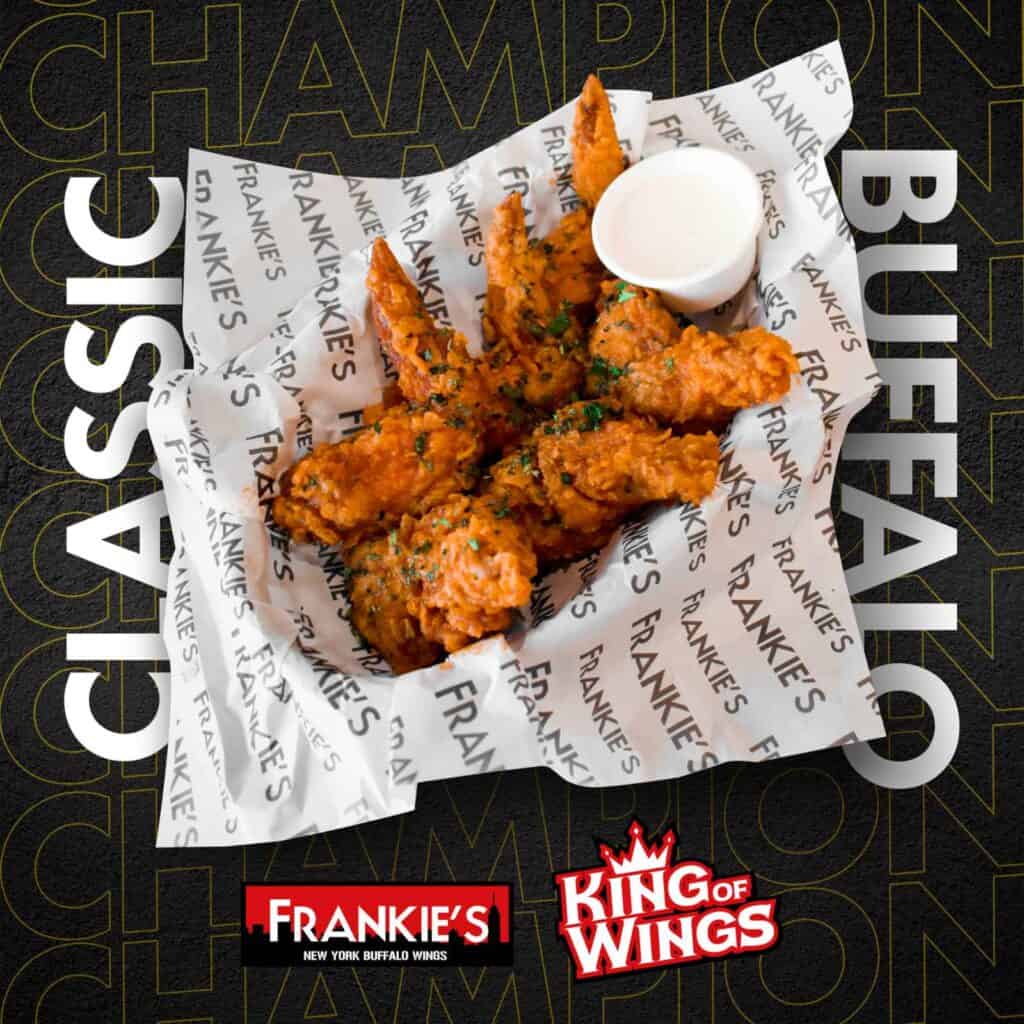 Salted Egg -The salted egg version of Frankie's is Crunchy and juicy chicken wings that they fried until golden in color then tossed into a salted egg yolk sauce that is buttery with some chili flakes on it. This one taste amazingly good. Very flavorful I may say, it has a mild spicy flavor that is actually not noticed but in there, saltiness and creaminess because of the salted egg sauce and a bit of a sweet accent. I really enjoyed this one after my partner introduced this to me. One of the most delicious on their menu.
Garlic Parmesan – The garlic parmesan version of Frankie's New York Buffalo Wings menu has that garlicky but not that strong flavor plus the creaminess from the parmesan and can sense a hint of butter on this one as well. Garlic parmesan is not spicy so if you don't like spicy wings this flavor is the right one for you. Their garlic Parmesan is also one of the most popular flavors for their wings. Garlic parmesan is perfect with anything whether it's just by itself or with some fries. This is my personal favorite as well. 
Wings
Frankie's New York Buffalo Wings serves 6 choices on their wings menu. They have 1/2 dozen regular or jr. Where you can choose from basic to premium flavors. They also have 1 dozen regular and junior as well with a choice of basic and premium flavors as well. They also have wings world regular and Jr. However, in this one, they only offer premium wings flavor.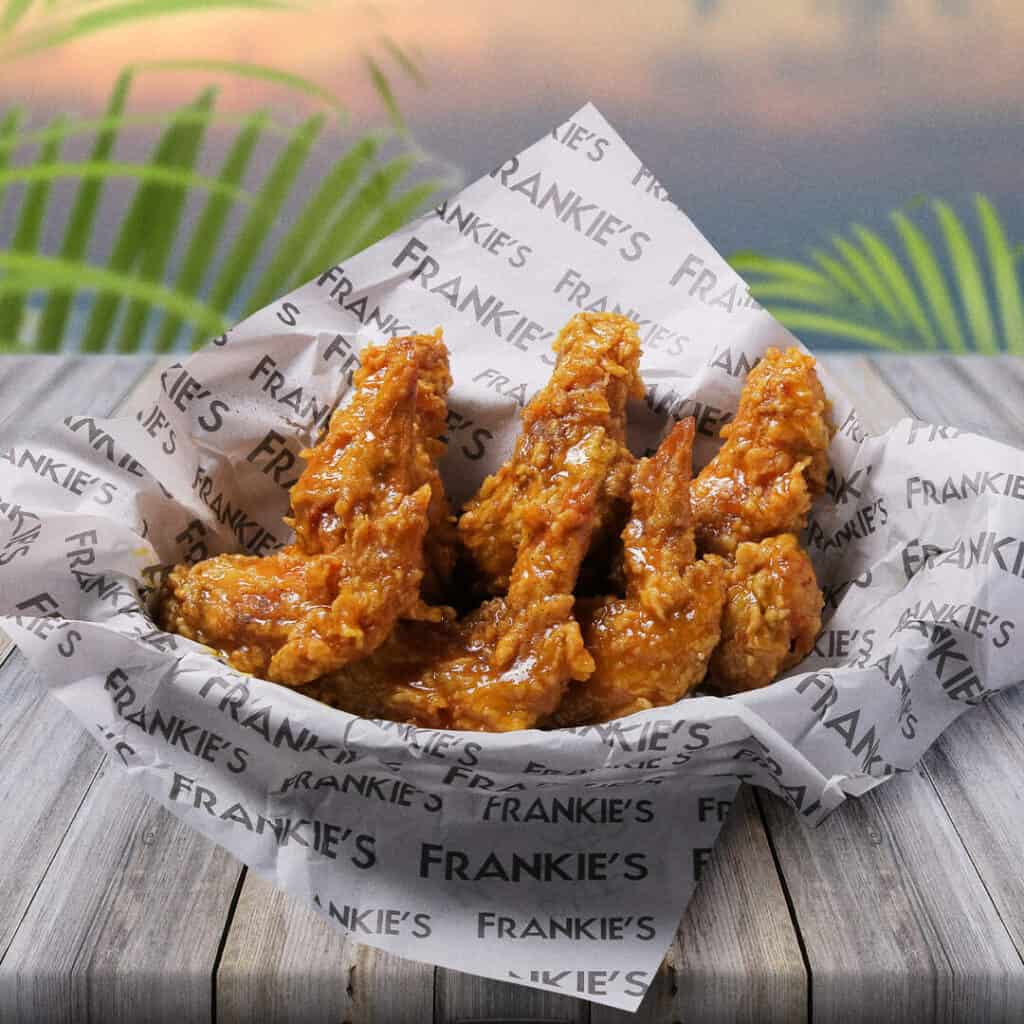 Frankie's New York Buffalo Wings Menu Boneless
The boneless menu offers delectable boneless chicken, devoid of any bones, and comes in both basic and premium flavors. This menu boasts an array of options, including the boneless solo, boneless with rice, boneless medium, and boneless large, giving customers a variety of choices to suit their preferences.
Drumstick
Frankie's Drumstick menu is a mouthwatering delight, with a tempting selection of three options to choose from: Drumstick 4 pcs, Drumstick 8 pcs, and Drumstick 12 pcs. But that's not all – they go above and beyond by offering an array of flavors for this menu, catering to all taste preferences. Whether you're craving a classic taste or seeking a more indulgent experience, Frankie's has you covered with their enticing range of both basic and premium flavors for their delectable Drumstick menu.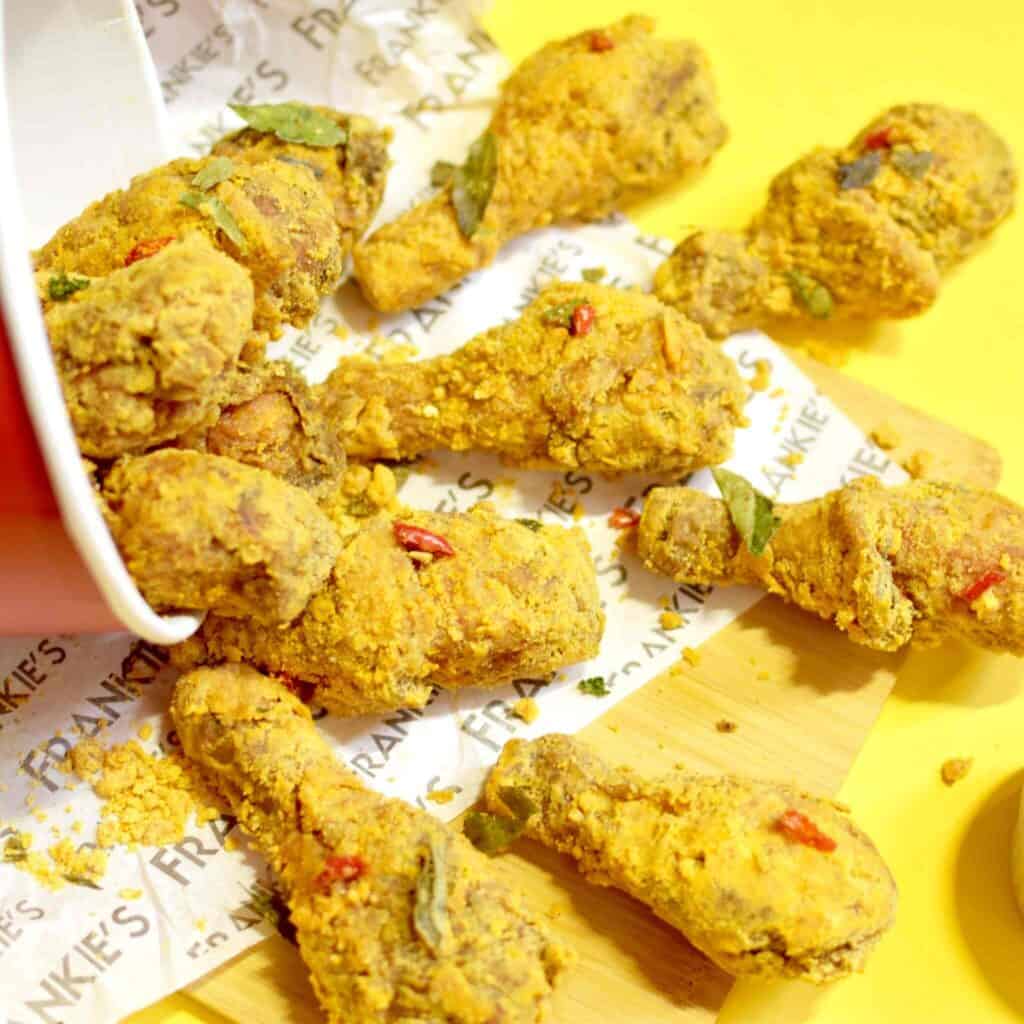 Frankie's New York Buffalo Wings Menu Mains
On their main menu, they offer other food items like pasta. The first item is their fettuccine chicken stroganoff, they also have spaghetti basil aioli, spaghetti bolognese, and spaghetti Hungarian for other pasta choices. They also have the new york special which is a variety of picka picka served in a mug, fish and chips, burger steak with rice, and Hungarian sausage with rice for rice options.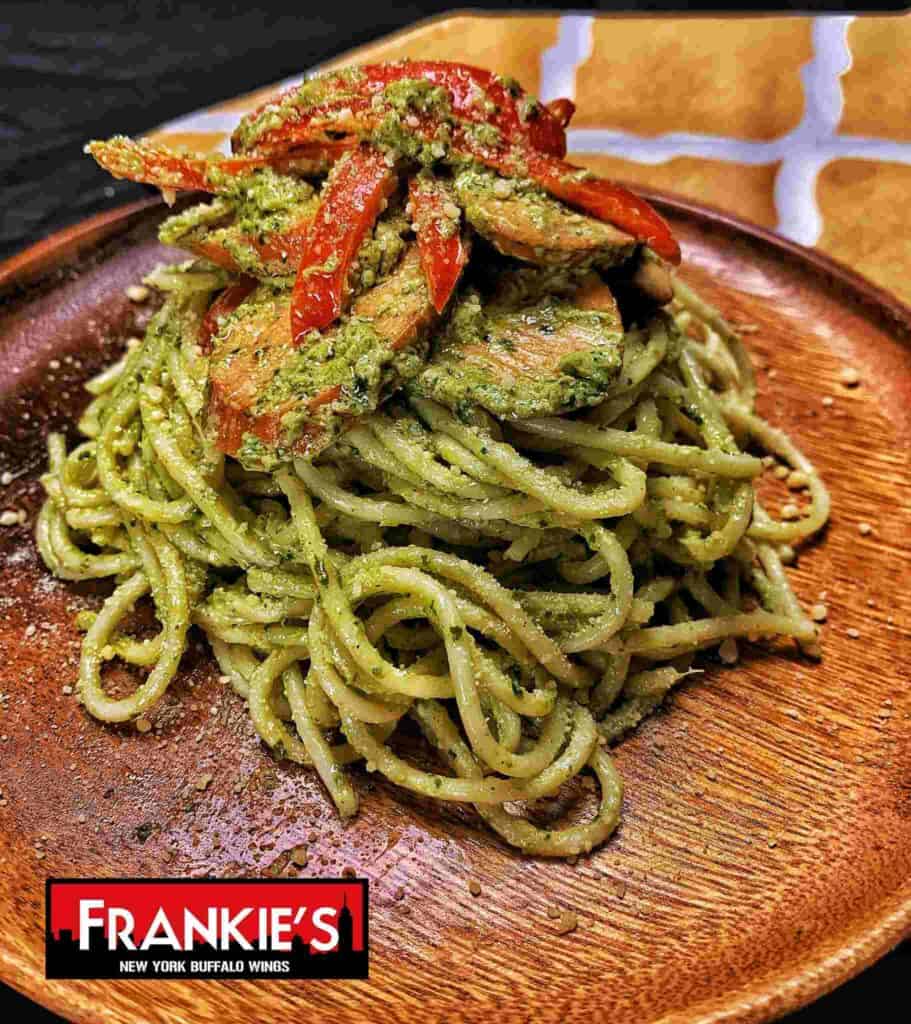 Frankie's New York Buffalo Wings Menu Delivery
Ordering your favorite food items at Frankie's New York Buffalo Wings is made easier simply by sending them a dm on their Facebook page or you can also order thru uber eats, grab food panda, or any available within your location.
You can also contact them directly at the numbers provided below.
Taguig – 0288233990
Manila – 09177099614
Pasig – 0286871250
Mandaluyong – 09177050563
Pasig – 0286688456
Muntinlupa – 09569534125
Pasay – 0289342128
Quezon City – 09150333374
San Juan – 09176263520
Social Media Pages
Your feedback helps them improve and ensure we're delivering the best dining experience possible. Join them on social media for exclusive deals, behind-the-scenes glimpses, and the chance to be part of the growing Frankie's family. Share your love for our food, tag them in your photos, and let us know your favorite menu items.
Facebook: https://www.facebook.com/frankiesnywings/
Instagram: https://www.instagram.com/frankieswings/
Twitter: https://twitter.com/frankieswings
Website: https://frankiesnywings.com/contactus
FAQs
Where can I find Frankie's New York Buffalo Wings branches in the Philippines?
Most locations of Frankie's are inside NCR or National Capital Region. They have locations in Quezon City, Taguig, Pasig, San Juan, Mandaluyong, and Muntinlupa.
What types of chicken wings does Frankie's New York Buffalo Wings offer?
Frankie's offers regular and premium wings. These fried and flavorful wings usually have savory flavors like buffalo, salted egg, honey garlic, and many more.
Are there vegetarian or vegan options available at Frankie's New York Buffalo Wings?
Yes, Frankie's offers vegan options all you have to do is ask for it.
Is Frankie's New York Buffalo Wings halal certified?
According to our research, they are not halal certified but they also serve halal food items.
Conclusion
Frankie's New York Buffalo Wings menu has a lot of delicious items that will surely satisfy your cravings, they have a lot of delicious food choices so they are basically a one-stop shop. Employees are nice and very accommodating plus their place is quite nice. They offer reasonable prices on their foods and everything that they serve screams quality. Well maintained place I may say and very comfortable.