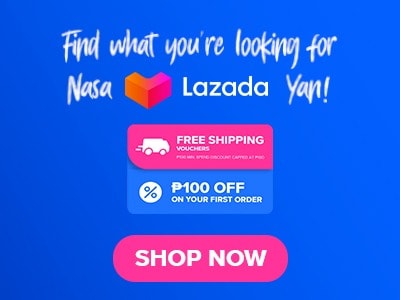 Are you looking for a quick-serve restaurant with Chinese-inspired dishes, are you a type of consumer that will go for something new with a very affordable price and with a variety to choose from? look no more since I found another fast food restaurant that will save you from your misery of craving Chinese-inspired dishes. You can easily find them since they are in almost every mall and different locations in the country and the food that they offer is really good at an affordable price. Let's talk about Chowking a well-known fast food here in the Philippines. In this article, I will give you the list of Chowking menu that you can review and some facts that you needed to know about them, so without further ado let's start!
Below, you'll find the updated list of Chowking menu prices.
Menu Items
Price (PHP)

Chinese Rice Meals

Chick'n Sauce
106
Sweet n'sour Chicken
106
Sweet n'sour Chicken with wonton soup
144
Sweet n'sour Pork
123
Sweet n'sour Fish
129
Salt & Pepper Pork
123
1pc Chinese style Fried Chicken
88
1pc Chinese style Fried Chicken with egg fried rice
103
2pc Chinese style Fried Chicken
168
Pork chow Fan with fried chicken
134
Beef chow Fan with fried chicken
157
Salt & Pepper Pork with 3pc Dimsum
162
Sweet n'sour Pork with 3pc Dimsum
162
Lumpiang shanghai Rice Meal
56
Chopsuey
123

Noodles

Wonton Mami
66
Siomai Mami (Pork Siomai)
90
Siomai Mami (Beed Siomai)
90
Beef Mami
162
Beef Wonton Mami
174
Lomi
123
Pancit Canton
56
Pancit canton w/1pc Chinese style fried chicken
151

Breakfast

King's Special
157
Pork Tocino
123
Beef Tapa
123
Chinese Pork Longganisa
123
Breakfast Pork Chao Fan
68
Breakfast Pork Chow Fan with Siomai
111
Breakfast Beef Chao Fan
97
Breakfast Beef Chao Fan with Siomai
131
Breakfast Yang Chow Chao Fan
109
Breakfast Yang Chow Chao Fan with Siomai
142

Chao Fan

Pork Chao Fan with Topping
97
Pork Chao Fan
55
Beef chao Fan with Topping
118
Beef chao Fan
84
Yang Chaw Chao Fan with Topping
133
Yang chaw Chao Fan
95

Lauriat

Chick'n Sauce Lauriat
190
Sweet n'sour Chicken Lauriat
190
Chinese Style Fried Chicken Lauriat
174
Sweet n'sour Pork Lauriat
196
Sweet n'sour Fish Lauriat
202
Salt & Pepper Pork Lauriat
196
Lumpiang Shanghai Lauriat
174

Others

Chunky Asado Siopao
44
Bola-Bola Siopao
56
Chocopao
44
3pc. Siopao Box
129
2pc. Siopao
34
4pc. Siopao
56
4pc. Fried Pork Dumplings
56
4pc. Lumpiang Shanghai
56
Buchi
34
Wonton Soup
34
Chicharap
56
Kang-Kong w/Chinese Bagoong
56
Tofu
56
Extra Plain Rice
30
Extra Egg Fried Rice
44
Sweet & Sour Sauce
17
Asian Spicy Sauce
17

Good for Sharing

Chick'n Sauce Group Platter
319
Sweet n'sour Pork group Platter
325
Sweet n'sour Fish group Platter
330
Sweet n'sour Chicken group Platter
319
Salt & Pepper Pork Group Platter
330
Pork Chao Fan Group Platter
208
Beef Chao Fan Group Platter
249
Yang chaw Chao Fan Group Platter
283
Egg Fried Rice Group Platter
190
Steamed Pork Siomai Group Platter
168
8pc. Chinese Style Fried Chicken
559
6pc. Chinese Style Fried Chicken
447
Pancit Canton Group Platter
219
Chopsuey Group Platter
320
Fried Pork Siomai Group Platter
168
Lumpiang Shanghai Group Platter
168
Fried Pork Dumpling Group Platter
168
Buchi Group Platter
134
Family Lauriat set A (Good for 3)
559
Family Lauriat set B (Good for 4)
840
About Chowking
Chowking opened its first store back in 1985, the time when American Style burger chains were dominating our country's fast food industry. Chowking is a Chinese fast food restaurant mainly serving dim sum, rice bowls with toppings, and noodle soups.
They started expanding in 1989, they started to open franchising operations and began opening their provincial branches. After their success, they receive different recommendations throughout the country and they begin to expand internationally.
In 2008 Chowking is already serving with different countries like Indonesia, the United States, and the Middle East. Their headquarters is in the Philippines, they are actually owned by Jollibee foods corporation. Their sister companies are Red Ribbon, Greenwich Pizza, and Jollibee. As of today, Chowking has already 617 stores across the Globe and Counting.
Do you want to try delicious pancakes instead? Why not visit the Pancake House?
Chowking Menu Best Sellers
Here is the list of the Chowking Best sellers that will serve as a guide if you are new to their menu.
Mami – Egg Noodles in pork or beef broth topped with siomai or wanton, It is served warm for their customers to enjoy. This mami will surely give you a relaxing feeling especially if you will have this after work or on rainy days. The soup is good and the siomai or wanton are very juicy, a must-try for soup lovers and if you want to eat something lighter. Best paired with Siopao.
Lomi – If you like thicker Noodles you might consider having this one. Made with egg noodles, chicken balls, sautéed pork liver, and some pork and vegetables, this is a bit heavier than the Mami but equally satisfying. The texture of lomi is okay also good but with Siopao.
Pancit Canton – Doesn't want noodles with soup? Then this one is for you. This is made of Stir-fried noodles, chicken balls, vegetables, and sautéed chicken strips with a saucy pancit canton sauce. This is actually a birthday must-have. Filipinos believe that the pancit is for a longer life right?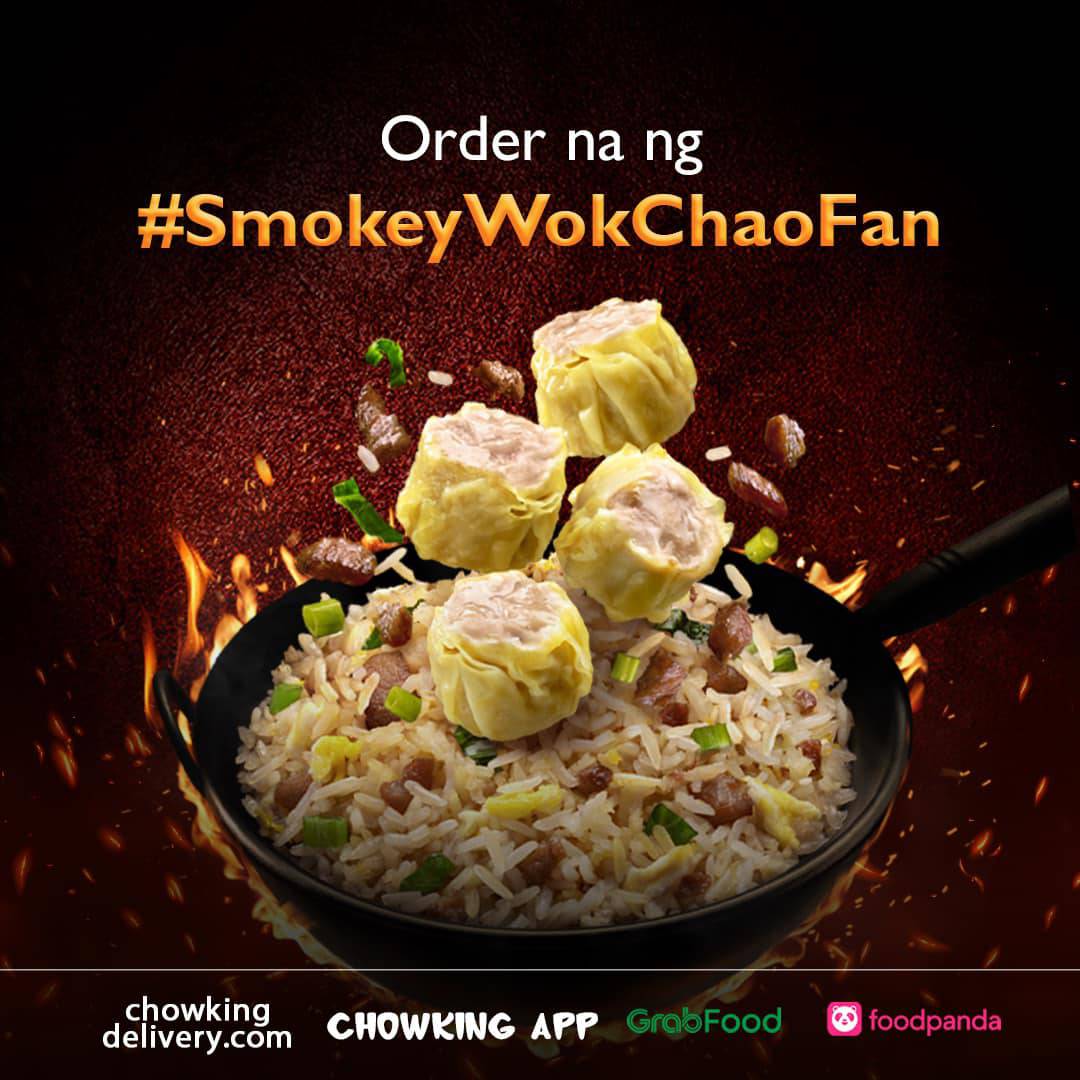 Photo Credit: Chowking FB Page
Pork Chow Fan – This is like a typical sinangag here in the county but Chinese style. Made with fried rice, egg, pork, and Kangkong leaves. You'll love this if you are a fan of eating rice. Perfect with Siomai. Recommend for people looking for a heavier meal.
Siopao – This is available in two flavors, asado, and bola-bola. Savory and easy to eat, recommend as a to-go meal or snack. One of my personal favorites, very good with mami. This is actually my personal and all-time favorite. Delicious and worth trying.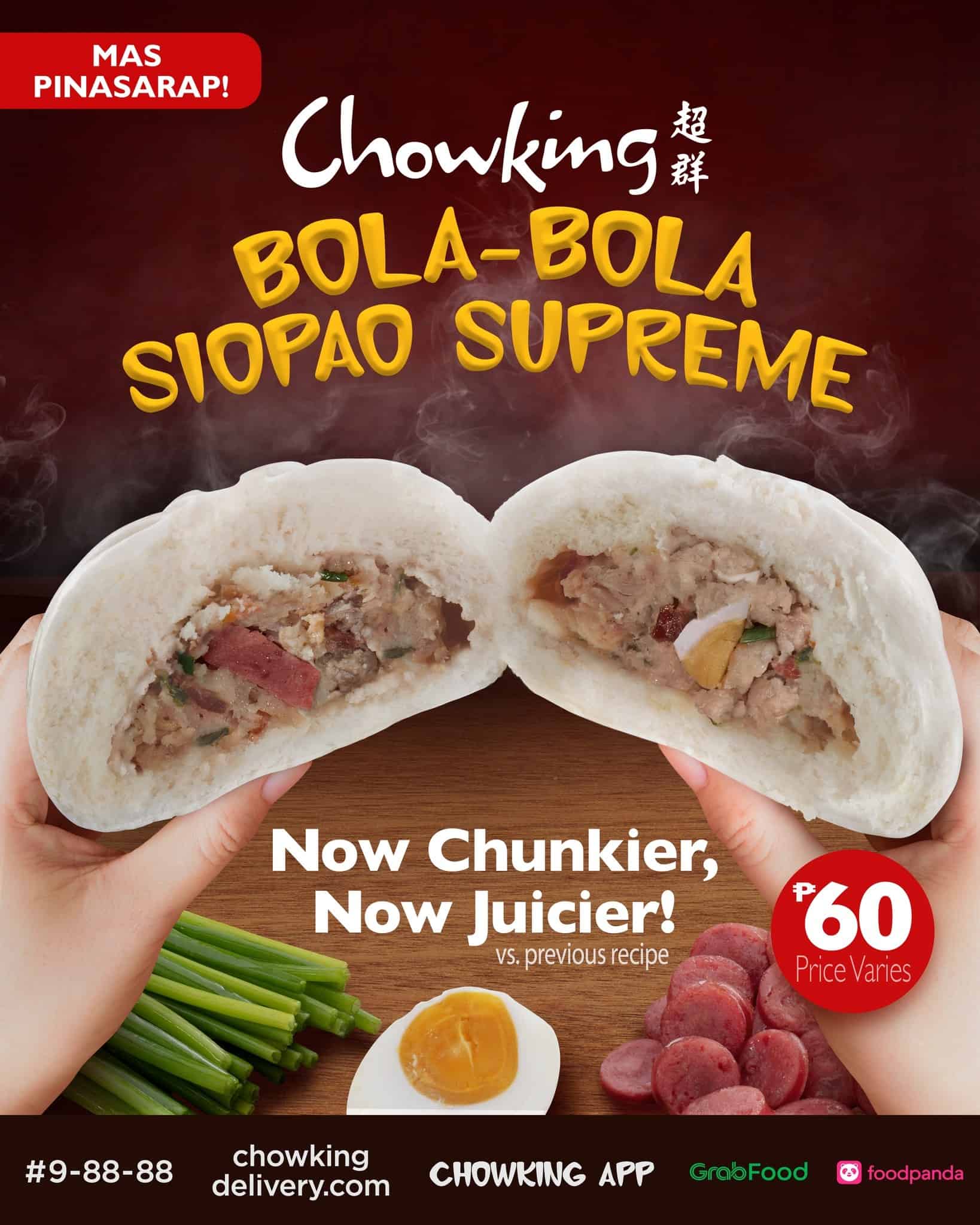 Photo Credit: Chowking FB Page
Kangkong with Chinese Bagoong and Tofu – Kang kong with Chinese bagoong with fried tofu topped with minced red onion. This meal is in a way healthier, some of us crave bagoong all of a sudden, and this meal is a quick fix. Recommended for every vegetable lover to try. Very affordable and delicious as well. I once tried this and it goes well with plain Rice.
Butchi – The right amount of sweetness is one of the reasons why Buchi is their top-selling snack or dessert. Made with fried glutinous rice filled with sweet lotus cream. The consistency of this dessert is very smooth and addicting. It is not that sweet so it won't give you the feeling of "umay" or losing an appetite.
Halo-Halo – Though Chowking is Chinese cuisine-inspired restaurant they offer one of the most popular desserts in our country which is the halo-halo. Made with sweetened bananas, finely shaved ice, pandan jelly, ube, sago, mongo, beans, pinipig, nata de coco, ube ice cream, Leche flan, and sweet milk. Their halo-halo is one of the best that you can find in the market at an affordable price. Definitely, it is one of the best Chowking menu.
Sweet n' Sour – Whatever you like, chicken, pork, or fish they have the version of it. This sweet n' sour is usually served with rice and chicharap. A dish that'll surely make you full. Try it for yourself.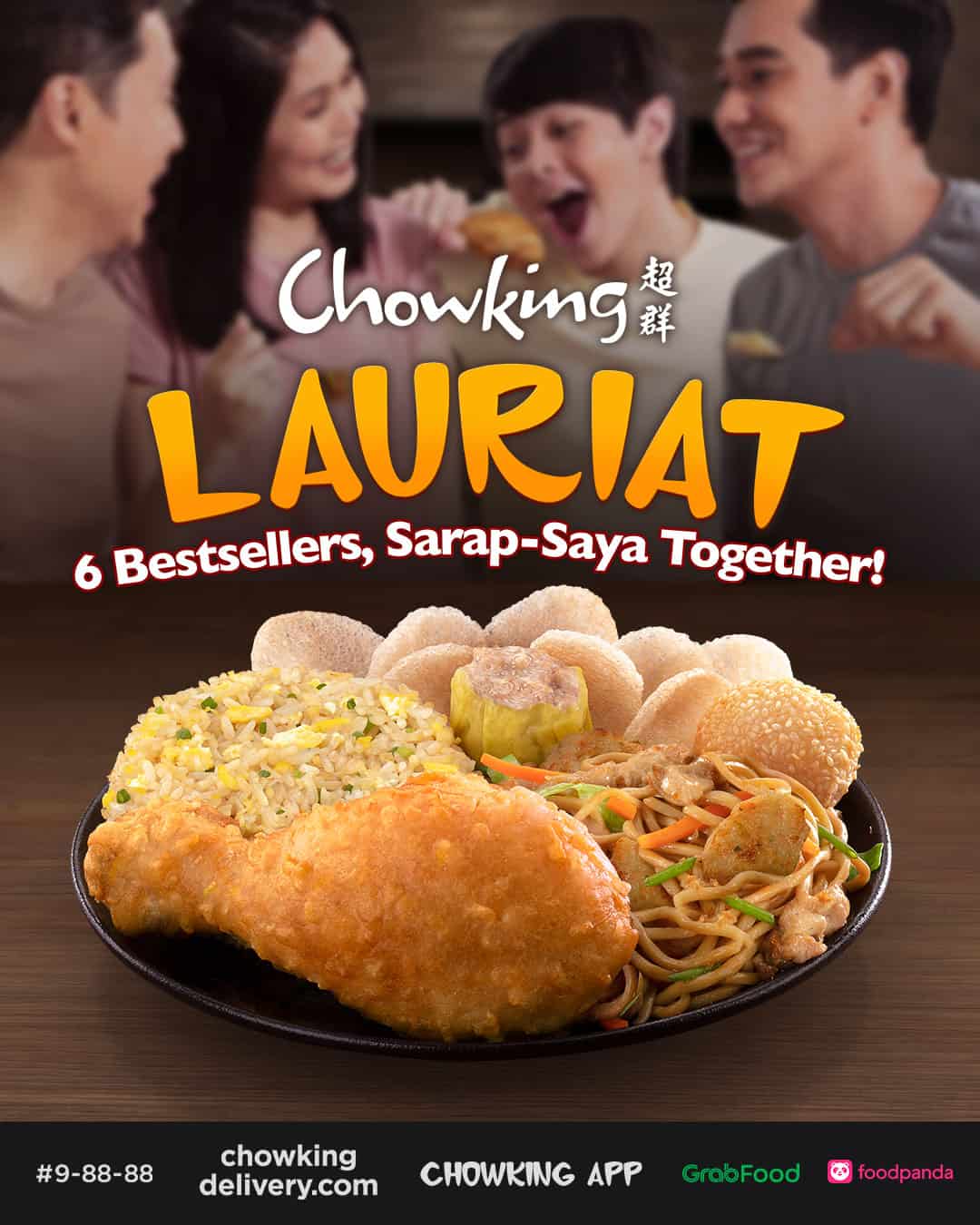 Photo Credit: Chowking FB Page
Lauriat – If you are looking for a heavy meal then this one is perfect for you. You'll have salt and pepper pork, egg fried rice, a half serving of pancit canton, chicharap, buchi, and additional Siomai depending on location. Definitely a must-try menu.
Chowking Menu Delivery
Chowking also offers delivery for online orders, If you are too busy to go outside because of your busy schedule or you are just avoiding traffic. All you have to do is to go to their website at www.chowkingdelivery.com to order your Chowking favorites or you can call their delivery hotline at (632)-8-634-1111. Take note that their delivery option might be unavailable depending upon your location. You can also use third-party delivery services like Food Panda and Grab Foods for your orders.
Conclusion
After knowing all of the necessary facts that we needed to know about this fast food, we can tell that the Chowking menu is an affordable restaurant that offers delicious meals, and the servings that they offer are actually heavy enough to make you full and satisfied. Their store locations are easily found and that's a plus as well as their delivery services. The crews are respectful and their restaurant is clean. A perfect place for eat-outs with family, friends, and colleagues. Overall a great experience, I highly recommend it, thumbs up!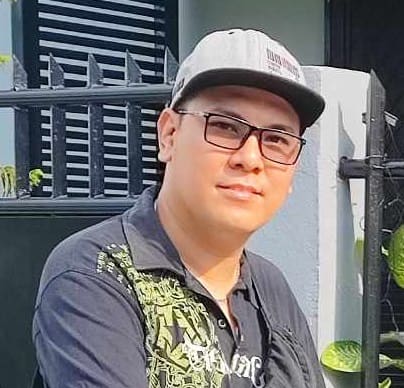 Hi! I'm Nivek Strife, the person who made MenuPH. I'm the one who added most of the popular menus you see on this website, and I really hope you enjoy them! Feel free to check them all out.
Growing up, I was surrounded by lots of tasty foods, like the classic Adobo and the sweet Leche Flan. That love for the many flavors of the Philippines is what got me excited about adding to MenuPH. When I learned how to make websites, I saw the need for a place to show off all the amazing Filipino dishes, and that's how MenuPH started.
MenuPH isn't just a website; it's like a fun journey into food. I've teamed up with famous chefs and found great places all over the Philippines to bring you a bunch of menus that show off the best of Filipino cuisine. Whether you're into the usual dishes or new twists, MenuPH is here to guide you through the rich world of Filipino flavors.
With MenuPH, my aim is to help local businesses, talk about good food choices, and make a group of friends who love food. No matter if you like fancy restaurants or street food, MenuPH has something for you. Come join me on this food adventure as we find great places, taste real flavors, and enjoy the unique food traditions that make the Philippines awesome.