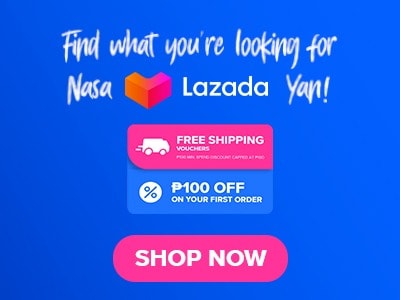 Are you ready for a new aromatic experience as we savor a flavorful coffee? Well, brace yourself because today is another level of romance to our love for coffee. Introducing Caerus Coffee, where they deserve not just a cup of coffee but a cup of art. They are committed to serving you the finest and artistic flair of coffee from their artisanal roasting to their Diverse Coffee collection. Here is the menu of Caerus Coffee and let's take that boost for your day.
Below, you'll find their updated list of menu prices.
Menu Items
Price (PHP)

Cold Kitchen

Mixed Vegetable Salad In Season
350
Tuna Nicoise Salad
400
Mania Hotel Caesar Salad
450

Soups

Wonton Noodle Soup
280
Cream Of Mushroom Soup
330

Sandwiches

Tuna Or Chicken Sandwich
400
Kani-Fresh Mango Wrap
400
Chicken Shawarma Wrap
450
Grilled U.S Beef Burger In Sesame Bun
600
Manila Hotel Club Sandwich
600

Pasta

Lasagna
450
Whole Wheat Penne Primavera
450
Spaghetti Carbonara
450
Spaghetti With Meat Balls
500
Spaghetti All' Amatriciana
500

Pizza

Pizza Hawaii
500
Pizza Bello Giardino
500
Pizza Manila Hotel
550

Local Delights

Pancit Bihon Or Canton
450
Pancit Malabon
450
Sinigang Na Baboy
550
Sinigang Na Salmon
600
Sinigang Na Sugpo
650
Beef Steak Tagalog
600
Chicken And Pork Adobo
600
Kare-Kare
650
Crispy Pata
980

Healthy Options

Organic Grilled Chicken Breast
550
Grilled Norwegian Salmon
750
Pan-Fried Ostrich Medallion
1300

Kiddie Meals

Princess
280
Superhero
280
Mermaid
280
Robot
280
Bozo
220
Tooth Fairy
220

Sweet Temptation

Ice Cream
200
Halo Halo Manila Hotel
300
Seasonal Fresh Fruits With Lemon Sherbet
320
Crepes Samurai
400
Japanese Cheese Cake With Pineapple Compote
220
Gelato Ice Cream Cake
350

Native Rice Delicacies

Puto Bumbong
180
Bibingka
210

Package Menu

Pagtitipon (Good For 4 Persons)
4000
Salo-Salo (Good For 4 Persons)
4600
Handaan Espesyal (Good For 5 Persons)
5500
Fiesta (Good For 6 Persons)
6500

Buffet Rates

Breakfast Buffet
1550
Brunch
2675
Lunch
2425
Dinner (Sunday-Thursday/Friday-Saturday)
2725/3320
About Caerus Coffee
Caerus Coffee specializes in Specialty Coffee that highlights various collections of coffee blends, teas, Smoothes, Juices, and Ice creams. Aside from these beverages, they take great pride in their savory menu such as their All Day Breakfast Collection, Mains, Filipino grilled, and enticing appetizers. You will surely have a wonderful experience in this restaurant so treat yourself to something you deserve like Caerus Coffee.
Caerus Coffee Menu Best Seller
Classic Kare-Kare – This well-beloved Filipino dish highlights an extra savory bite here at Caerus Coffee. It features a carefully cooked savory stew that offers a bite of oxtail and triples that are tasty and juicy. It is also served with various vegetables giving you an elevated style of your dish.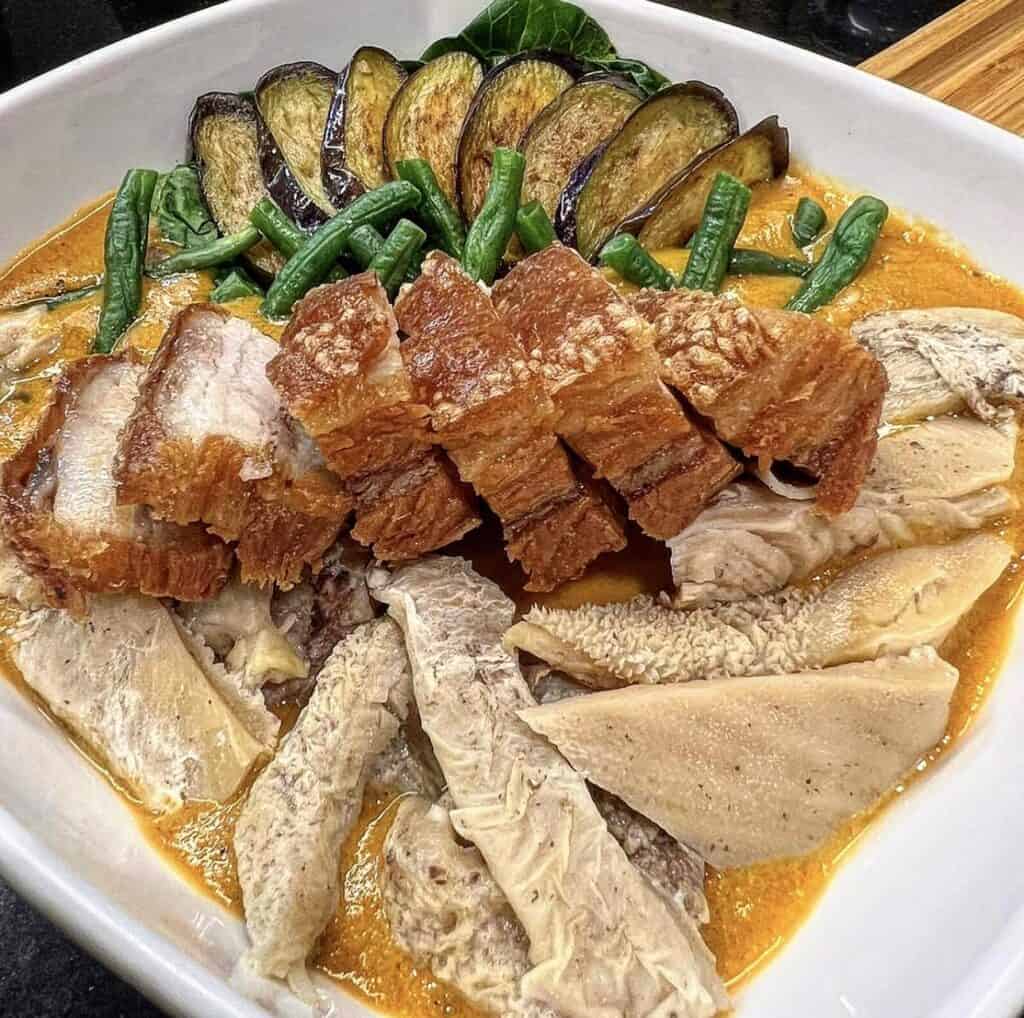 Cappuccino – Savor the lightness this cappuccino gives in every sip of this delightful drink that features a shot of espresso and steamed milk on a generous layer of frothed foam milk on top.
Chocolate Ice Cream – Indulge in every refreshing bite of this delightful chocolate ice cream that features the finest cocoa and chocolate flavors that will surely satisfy your ice cream cravings.
Americano – Americano is a timeless classic favorite coffee has been serving romantic goodness since then. It is also a highly recommended drink if you want to take a bold and robust coffee flavor with the right intake of espresso kicks.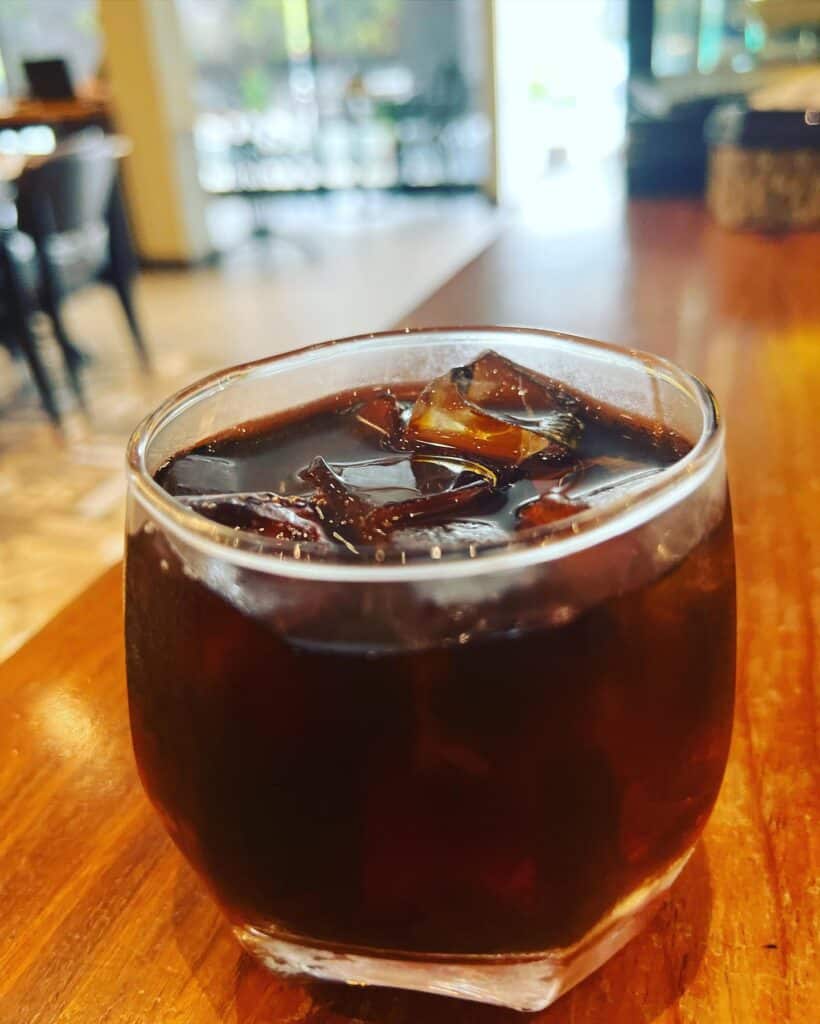 Roasted Beef in Truffle Cream -This dish exudes sophistication with the luxurious truffle cream sauce that features the right level of earthy aroma that perfectly complements the Beef.
All-Day Breakfast
Strike your day with this All-day Breakfast menu option from Caerus Coffee that will give you the energy for your entire day. Breakfast is the most important meal of the day so treat yourself for something that will leave you on a full stomach.
Classic Beef Tapa – This classic Filipino staple highlights the magnifying goodness of Classic Beef Tapa which consists of thinly sliced marinated beef that is carefully cured and pan-fried.
Our Longganisa – Make some way for the classic Filipino favorite breakfast! This longganisa is proud to share with you the perfect fusion of savory and sweet kicks. It is perfectly seasoned with various spices and seasonings.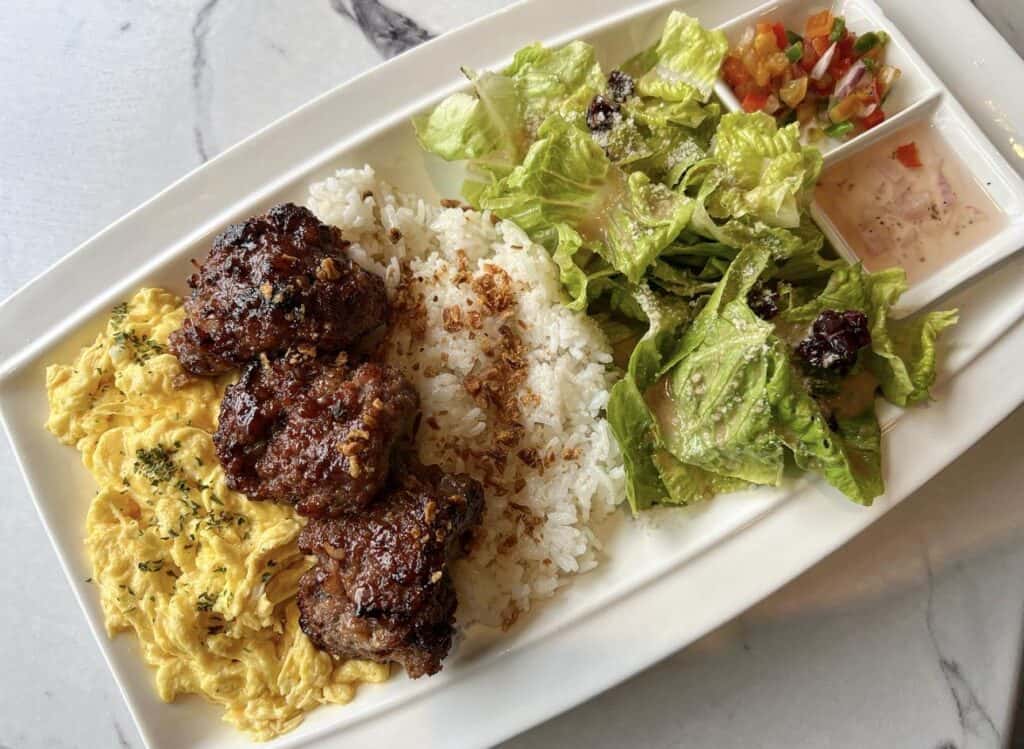 Honey Cured Tender Chicken – Another day filled with juicy and succulent chicken bites that will turn your mood on a brighter die. This dish features a honey-cured chicken that is gazed generously offering you the sweetness and the glossy touch of chicken with savory irresistible bites.
Ube Champorado – Now to our childhood favorite but on a Ube Flavor. This flavorful Ube champorado highlights the sweet goodness of sweet rice porridge with a delicious fusion of purple yam or known as ube. It is delightful and has the right level of sweetness perfect for breakfast.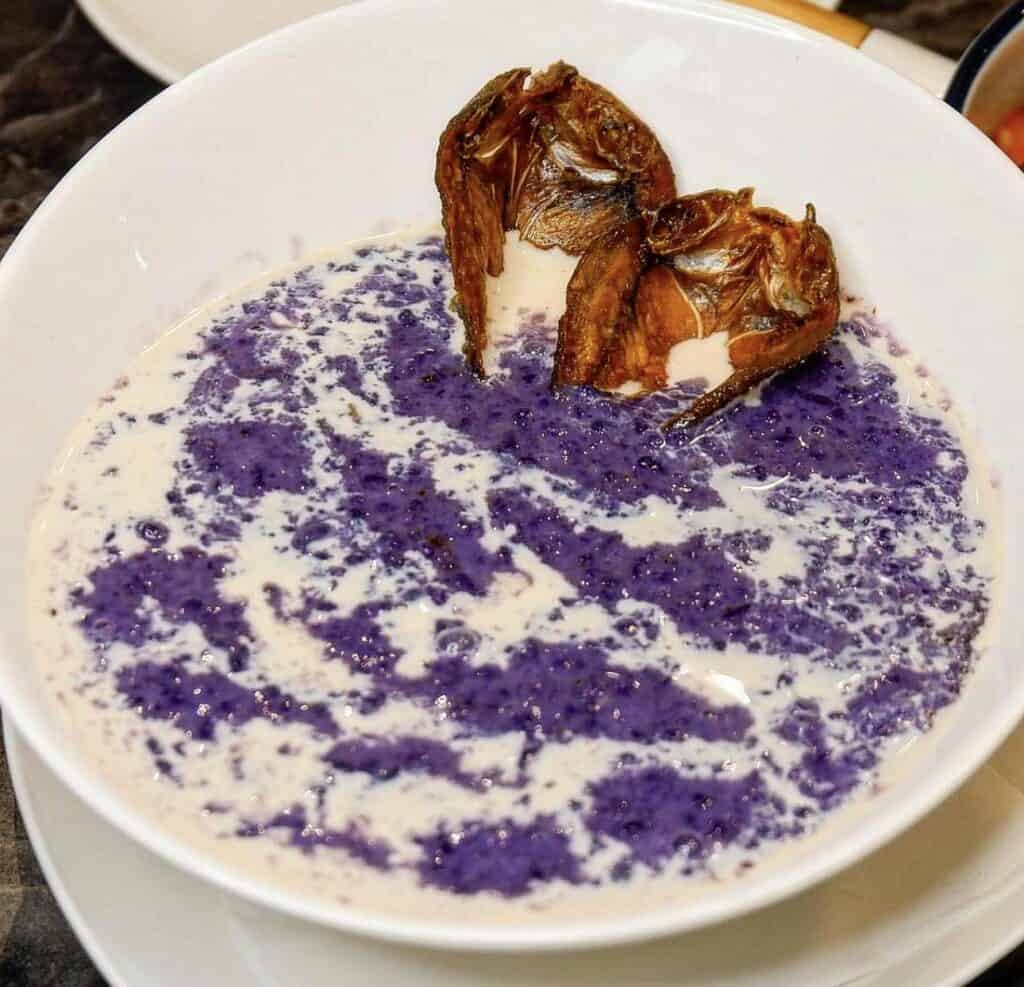 Pasta
This collection is dedicated to you to savor the immense goodness of winder and pasta specials from Caerus Coffee.
Shrimp and Bacon Pasta – This pasta features a whole level of meatiness with juicy bacon and succulent shrimp. It has various textures of crispness with the finest texture of mustard cream in linguine pasta.
Truffle Mushroom – Savor the absolute goodness of this delicious pasta menu of Caerus Coffee that highlights a linguine pasta on cream truffle sauce that is generously topped with mixed mushrooms.
Bolognese -This flavorful tomato-based spaghetti offers you a meaty bolognese sauce that is generously topped with your favorite cheddar cheese.
My Carbonara – A high level of creaminess is what you should expect in this dish that highlights an amazing fusion of bacon, and mushrooms with seared chicken tenders and asparagus that are generously topped on this carbonara.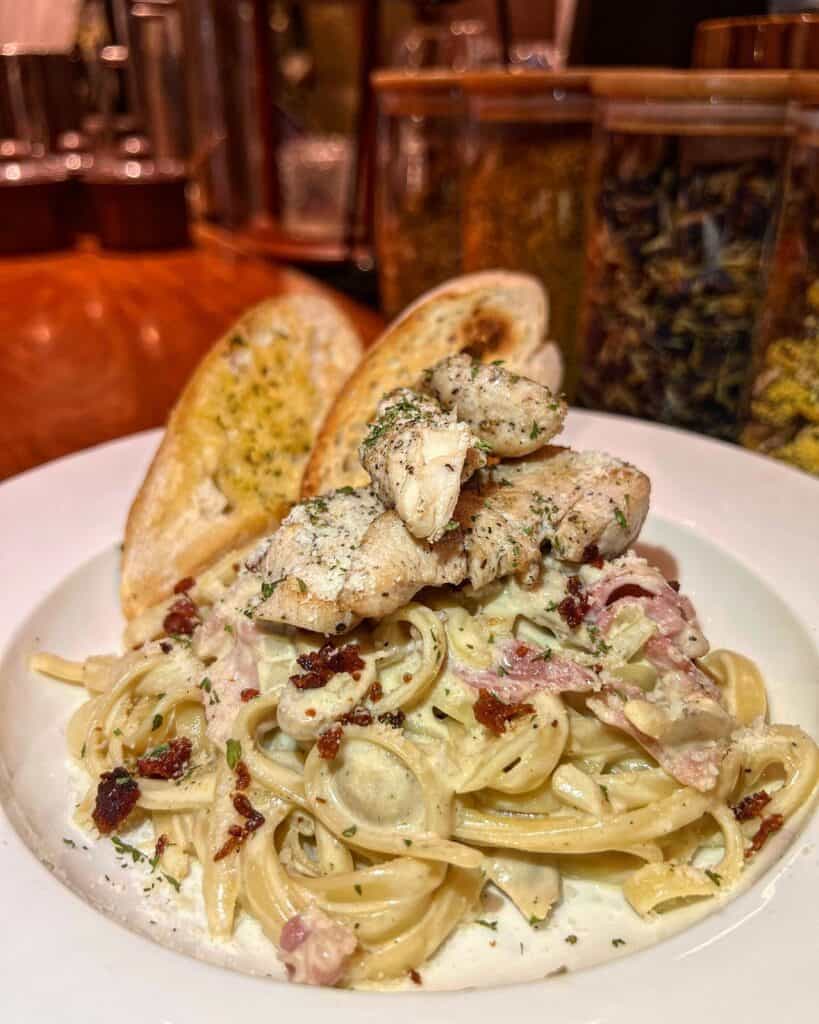 Caerus Coffee Delivery
Do you want to have an extra flavorful and aromatic day, but you don't have the time to go to the Caerus coffee shop? Chill because I got you! You can order this iconic breakfast or mains along with their specialty coffee through online delivery services such as GrabFood PH. Enjoy a hassle-free transaction and a smooth experience at Grab Food.
Social Media Pages
Expect secret menu items, exclusive coffee art tutorials, and even the chance to name their next specialty blend. Plus, the #CoffeeWithCaerus campaign connects you with fellow coffee enthusiasts for virtual brew sessions. Follow Caerus Coffee today for your passport to the caffeinated cosmos!
Facebook: https://www.facebook.com/caerusspecialtycoffee
Instagram: https://www.instagram.com/caeruscoffee
Website: https://caeruscoffee.com
Frequently Asked Questions
What type of cuisine does Caerus Coffee offer?
Caerus Coffee offers you the magnifying goodness of their favorite coffee drinks along with their dairy meals which makes a perfect option to start your day.
What is Caerus Coffee known for?
Caerus Coffee is famous for its Coffee Blends and its All Day Breakfast collection that highlights various favors that have been well-loved among Filipinos.
What are the operating hours of Caerus Coffee?
They operate from 9 AM until 12 AM from Monday to Sunday.
Where is Caerus Coffee located in the Philippines?
Caerus Coffee has several branches located nationwide. You can check this link to see all of the locations of their store and savor the finest meals and premium blends of their coffee drinks.
Conclusion 
This coffee shop is not just the regular and usual coffee shop you think it is; it is a home of varieties of flavorful delight that features your favorite coffee and your favorite Filipino meals and foreign cuisines. Their collections of the past are something that you need to check along with their uxorious mains and their iconic All Day Breakfast. I love how they established a website that entails much information about the stores such as their branches, meals, and the various collections they offer, including the Caerus Coffee menu. It is not the regular coffee shop you thought, as it is also home to a variety of cuisines and premium-quality coffee. It was a satisfying experience for me, and I would surely note this as one of the top-rated coffee shops I have ever visited at the Metro.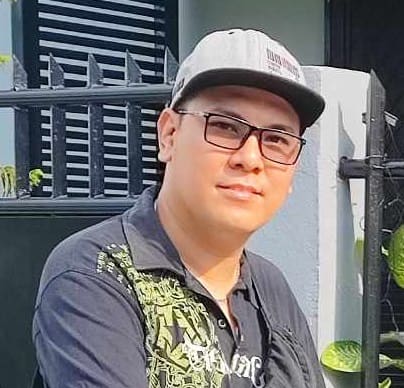 Hi! I'm Nivek Strife, the person who made MenuPH. I'm the one who added most of the popular menus you see on this website, and I really hope you enjoy them! Feel free to check them all out.
Growing up, I was surrounded by lots of tasty foods, like the classic Adobo and the sweet Leche Flan. That love for the many flavors of the Philippines is what got me excited about adding to MenuPH. When I learned how to make websites, I saw the need for a place to show off all the amazing Filipino dishes, and that's how MenuPH started.
MenuPH isn't just a website; it's like a fun journey into food. I've teamed up with famous chefs and found great places all over the Philippines to bring you a bunch of menus that show off the best of Filipino cuisine. Whether you're into the usual dishes or new twists, MenuPH is here to guide you through the rich world of Filipino flavors.
With MenuPH, my aim is to help local businesses, talk about good food choices, and make a group of friends who love food. No matter if you like fancy restaurants or street food, MenuPH has something for you. Come join me on this food adventure as we find great places, taste real flavors, and enjoy the unique food traditions that make the Philippines awesome.