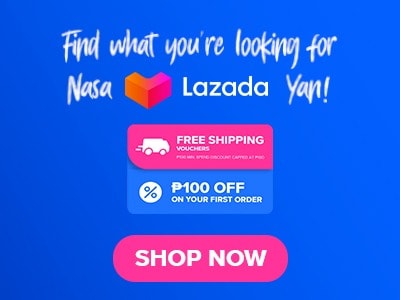 At Hangout Cafe, they take pride in presenting a menu that is filled with a harmonious blend of tradition and innovation that ranges from the beloved Pork Liempo, a Filipino favorite that combines tender pork belly with a perfect blend of spice and sweetness, to the creative Spam & Egg Rice, offering an explosion of textures and flavors, each bite would give you a satisfying and memorable experience. No matter what you are looking for, Hangout Cafe offers a retreat like no other, the cafe is a bar for quality and creativity, offering customers a dining experience that is both comforting and exciting.
Below, you'll find the updated list of Hangout Cafe menu prices.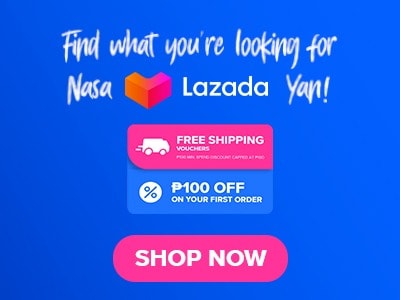 Menu Items
Price (PHP)

Soda Punch

Strawberry Soda Punch
165
Blueberry Soda Punch
135
Green Apple Soda Punch
135

Sandwich

Clubhouse Sandwich
165
Tuna Sandwich With Fries
165
Ham & Cheese Sandwich With Fries
165

Delight Mixes

Yakumogu
165
Blue Ocean
165

Rice Meals

Signature Wings
155
Wings Platter without Rice
350
Hungarian Sausage & Egg
155
Pork Liempo
155
Spam & Egg Rice
155

Oreo Cheesecake Series

Choco Oreo Cheesecake
165
Matcha Oreo Cheesecake
165
Berry Series
Strawberry Frappe
175

Nutella Series

Nutella Cookie Crumble
175
Nutella Cheesecake
175
Banana Nutella Frappe
175

Hot Drinks

Caramel Macchiato
130
Hot Matcha Latte
130
Cappuccino
120
Cafe Mocha
120
Cafe Americano
110
Cafe Latte
120

Iced Drinks

Iced Mocha
145
Iced Caramel Macchiato
145
Iced Americano
130
Iced White Chocolate
121
Iced Toffee Jelly
130
Iced Matcha Green Tea
108

Blended Drinks with Coffee

Caramel Coffee Jelly
125
Chocolate Overload With Coffee
123
Hazelnut
113
Toffee Jelly
104
White Chocolate
123

Blended Drinks without Coffee

Chocolate Overload Without Coffee
125
Cookies and Cream
112
Caramelized Cream
126
Matcha Green Tea
119

Classic Milk Tea With Black Pearls

Wintermelon
71
Matcha Green Tea
110
Hokkaido
77
Taro
31
Okinawa
95
Chocolate
68

Pasta

Cheesy Macaroni
125

Starters

Fresh Salad Mix
140
Nachos Overload
105
Flavored Fries
80
Fries Overload
105
Garlic Bread
45
Potato Wedges
105
Chicken Strips
135
Spam Fries
135
About Hangout Cafe
Hangout Cafe is a warm and cozy cafe that offers a wide variety of food items, beverages, and even desserts that will make anyone who tries them definitely come back for more. The cafe aims to provide customers with a pleasing dining experience with its dishes that are made with high-quality ingredients and by ensuring prompt service. Overall, this cafe is the perfect place to enjoy comfort foods and a sip of refreshing beverages in a comfortable and relaxing atmosphere.
Hangout Cafe Menu Best Seller
Step into Hangout Cafe and try their best sellers that promise to tantalize your taste and satisfy your cravings. This menu boasts an array of delicious dishes, each crafted with precision and passion. Among the cafe's exceptional offerings, the Best Sellers stand out the most, capturing the essence of comfort and flavor in every bite and sip.
Pork Liempo – A classic Filipino favorite that features a tender pork belly marinated to perfection, and then grilled to a crispy and smoky finish. The combination of the slightly spicy and sweet flavors makes this classic Filipino dish the perfect item to order if you are looking for something hearty and satisfying for your meal.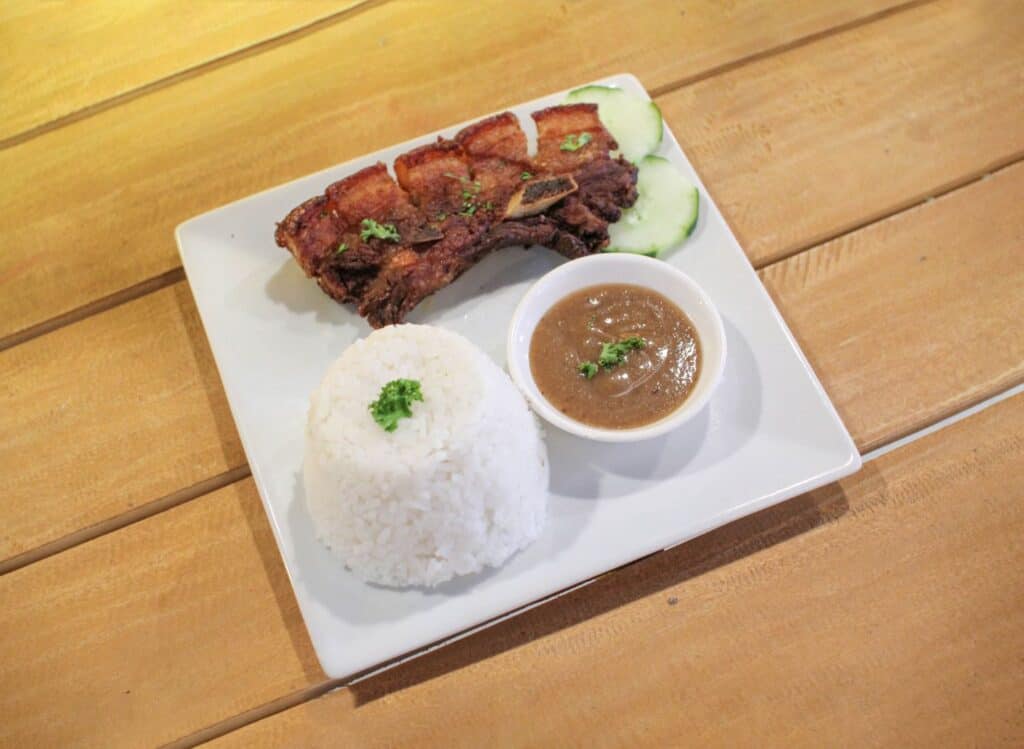 Spam & Egg Rice – It features slices of pan-fried Spam, a classic canned meat, paired with fluffy steamed rice and topped with perfectly cooked sunny-side-up eggs offering customers a meal with an excellent blend of textures and flavors that is sure to satisfy them.
Clubhouse Sandwich – The clubhouse sandwich menu of Hangout Cafe is stacked high with layers of roasted turkey or chicken, crispy bacon, fresh lettuce, ripe tomatoes, and creamy mayonnaise, all are in between the layers of toasted bread, offering a medley of flavors and textures that is both unique and satisfying.
Caramel Macchiato – A signature espresso-based drink from Hangout Cafe is a perfect blend of freshly brewed espresso, velvety steamed milk, and a drizzle of caramel sauce. The combination of bold coffee notes and sweet caramel undertones creates an indulging balance that is sure to satisfy.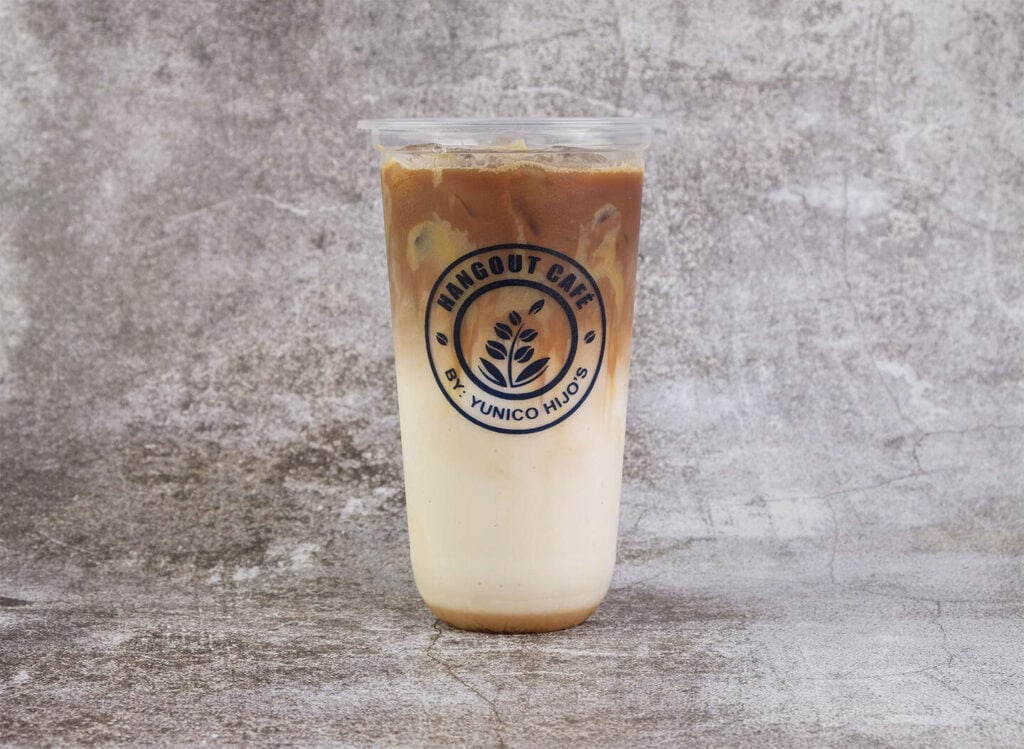 Iced Americano – Hangout Cafe's iced americano is made with a double shot of espresso and chilled water to deliver a robust coffee flavor with a smooth and crisp finish making it an ideal option for those that are looking for a cool and revitalizing caffeine boost.
Hangout Cafe Menu Rice Meals
At Hangout Cafe, we believe that a meal is not just something to dig into but an experience that is created with care and creativity. These rice meals are a testament to this philosophy, offering a combination of ingredients that tease your taste and leave you craving for more.
Signature Wings – These wings are expertly marinated and seasoned, then cooked to golden perfection, resulting in a mouthwatering experience with every bite. The flavors of these satisfying wings include a tangy barbecue glaze, a spicy buffalo sauce, or a unique house blend, each of which will give customers an explosion of taste that is hard to resist.
Wings Platter without Rice – Hangout Cafe's wings platter offers a generous assortment of delicious chicken wings, featuring an array of flavors and perhaps even dipping sauces to complement the deliciously crispy and tender wings.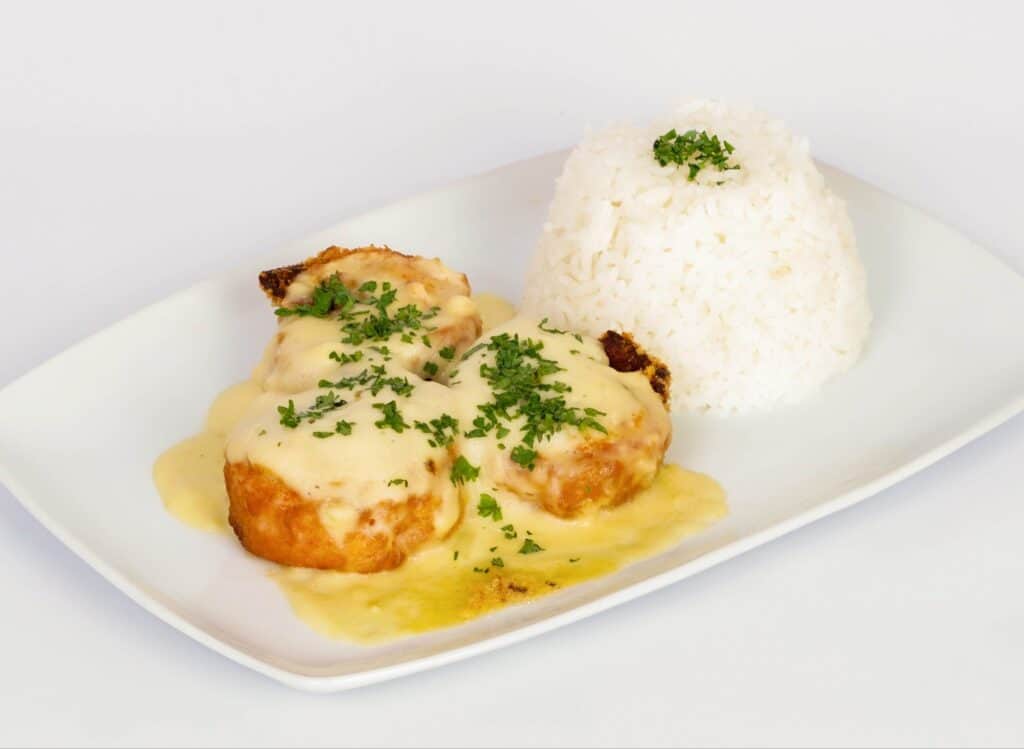 Hungarian Sausage & Egg – A blend of sausage and egg, the dish features flavorful Hungarian sausage that was cooked just retain order to retain its juiciness and rich taste. It is paired with perfectly cooked eggs offering a protein-packed and flavorful start to your morning.
Blended Drinks with Coffee
For coffee lovers that are looking for a blend of flavors in every sip, Hangout Cafe presents its exquisite Blended Drinks with Coffee menu that is crafted with meticulous attention to detail Each beverage in this collection offers a delightful fusion of coffee's bold character and a harmonious blend of complementary ingredients.
Hazelnut – The hazelnut with coffee is a unique and delicious creation that combines the rich and bold flavors of coffee with the irresistible nuttiness of hazelnut. Velvety espresso is expertly blended with creamy milk and a touch of hazelnut syrup, resulting in a nice fusion of robust coffee notes and the sweet essence of hazelnut.
Toffee Jelly – Hangout Cafe's toffee jelly is a unique beverage that blends smooth coffee with the delectable sweetness of toffee, creating a drink that is both rich and delicious. It is topped with a generous helping of chewy toffee jelly making each sip a memorable and satisfying experience.
Caramel Coffee Jelly – A drink that blends rich coffee with smooth caramel syrup, creating a nice blend of flavors that is both comforting and indulgent. The addition of coffee jelly adds a unique but delicious twist to the beverage infusing it with bursts of texture and a hint of coffee essence in every bite.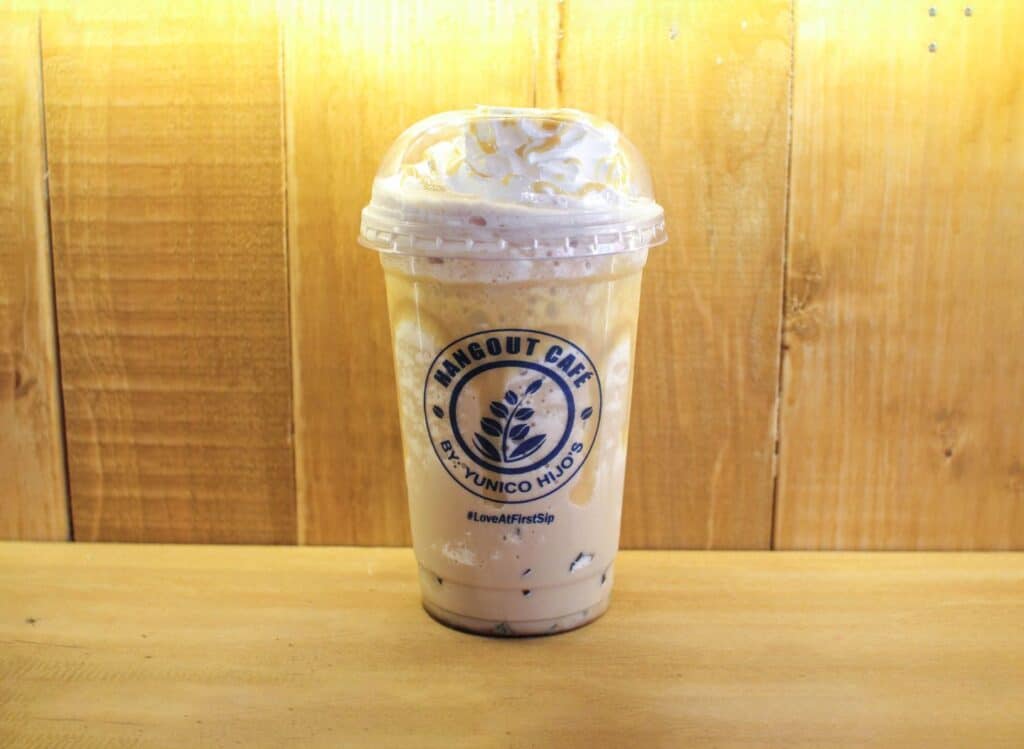 Sandwich
The sandwich menu from Hangout Cafe is made up of mouthwatering sandwiches that range from the classic Clubhouse Sandwich, created with the combination of roasted turkey, crispy bacon, and fresh veggies, to the innovative Hungarian Sausage & Egg sandwich, each bite is a harmonious blend of flavors and textures that will awaken and satisfy customers' lenses.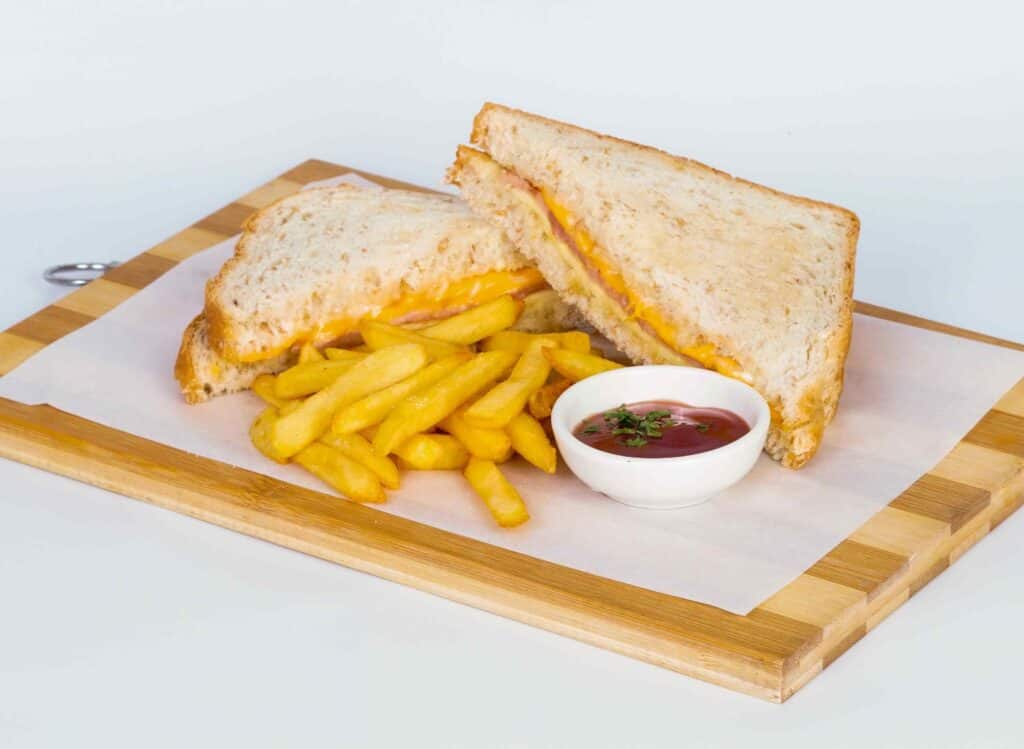 Hot Drinks
Each sip from this menu is sure to give customers cozy indulgence, with options like the Hazelnut Blended Coffee delivering a pleasing fusion of rich coffee and nutty sweetness, Toffee Jelly Blended Coffee that offers a playful twist on tradition, infusing toffee's caramel allure into each velvety gulp, and Caramel Coffee Jelly Blended Coffee that adds layers of texture and flavor to any meal.
Iced Drinks
The menu boasts an array of cooling beverages that is sure to invigorate your taste and quench your thirst. The Iced Americano is a simple yet bold choice for coffee lovers, offering the pure essence of coffee over ice, meanwhile, the Iced Caramel Macchiato strikes the perfect balance between velvety espresso and sweet caramel drizzle.
Hangout Cafe Menu Delivery
Hangout Cafe's menu delivery offers a convenience that is sure to please regular customers that love this place. It is because, with this option, they will now be able to order Hangout Cafe's offerings even in the comfort of their homes through delivery services like FoodPanda.
Social Media Pages
Experience the ultimate hangout at Hangout Cafe! Join them on a journey of flavors and camaraderie by following and supporting their vibrant social media pages. Their social media brings you closer to their world of creativity, from visually appealing dishes to behind-the-scenes moments that capture the essence of the cafe.
Facebook: https://www.facebook.com/HangoutCafe.Dasma
Instagram: https://www.instagram.com/hangoutcafeph
FAQs
What type of offerings does Hangout Cafe specialize in?
Hangout Cafe specializes in a diverse range of offerings designed to cater to a wide variety of tastes and preferences from their food items to their beverages.
Where are the different Hangout Cafe restaurant locations?
You can visit Hangout Cafe in different locations around Cavite and Manila.
What are some signature dishes at Hangout Cafe?
Some of the signature items at Hangout Cafe are the Spam & Egg Rice, Clubhouse Sandwich, Iced Drinks, Hot Drinks, and Blended Drinks.
Does Hangout Cafe cater for events or parties?
Yes, does provide catering services for multiple kinds of events and parties.
Are there any promotions or discounts available at Hangout Cafe?
Yes, Hangout Cafe does sometimes offer promotions and discounts for its customers.
Conclusion
Hangout Cafe is one of the few places that promises an unforgettable dining experience with a menu that is thoughtfully created to cater to diverse tastes. The fusion of tradition and modernity on their menu reflects a dedication to providing a memorable dining atmosphere where both locals and tourists can gather and indulge in delicious dishes, and create memorable experiences. So, if you are looking for a cozy spot to unwind, Hangout Cafe will undoubtedly give you a unique and satisfying experience.