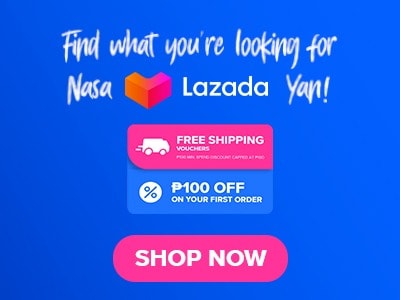 Discover the vibrant flavors of the Visayan region at Shaka Cafe, where every bite is a celebration of fresh and locally sourced ingredients. Whether you are health-conscious or an adventurous foodie, Shaka Cafe's nutritious and unique food menu items will surely be able to satisfy you. Be it indulging in their satisfying starters, diving into the richness of their smoothie bowls, or starting your day with their morning glory, Shaka Cafe is sure to give you a satisfying and memorable experience.
Below, you'll find the updated list of Shaka Cafe menu prices.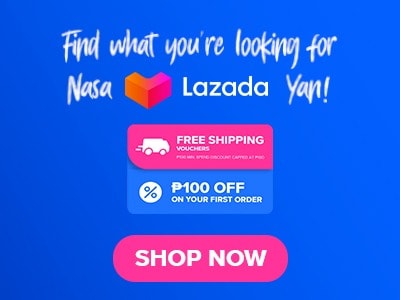 Menu Items
Price (PHP)

Starters

Smokey Nachos
480
Potato Fries
250
Flat Bread
440
Viet Noodle Salad
330
Pumpkin Soup
280
Chili Cheese Sticks
280

Smoothie Bowls

Bom Dia
380
Green Out
380
Bakunawa Bowl
380
Cloud 9 Kook
380
Ube
380

Main Headlines

Vegetable Lasagne
480
Mango Red Bean Curry
380
Phad Thai
430
Vegetable Tacos
380
Mushroom Stroganoff
500
Roasted Mushroom & Grilled Veggie Rice Bowl
400

Morning Glory

Brekky Board
460
Bean Shaksuka
380
Pinkakes
380

Burgers

Bombay Royale
450
Sloppy Jose
450
Wak Wak
450
Sawadee Khap
430

Dessert & Display

Mango & Passionfruit Cake
250
Peanut Butter & Cacao Balls
75
Chia Fudge Balls
75
Spirulina & Mint Balls
75
Salad of the Day
250

Bliss Cups

Chia Pudding
300
Pot o Gold
360
Chocolate Mountain
380

Coffee

Cafe Latte Coffee
300
Cappuccino Coffee
360
Flat White Coffee
380
Long Black Coffee
150
Iced Coffee
200
Matcha Latte Coffee
200
Cold Brew Coffee
180
Coco Iced Coffee
180
Americano Coffee
155

Smoothies

Tropoloco Smoothie
280
Berrygoodnice Smoothie
280
Coconana Smoothie
280
Chocolate Monkey Smoothie
280

Cold Press Juices

Hydrator
200
About Shaka Cafe
Shaka Cafe has multiple branches all over the Visayan region in the Philippines like Bohol, Cebu, Siquijor, and more! It is a vibrant and inviting restaurant that has become a go-to place and has been a preferred spot for locals and visitors alike. Their menu features an array of dishes created with fresh, locally sourced ingredients that celebrate the tropical abundance of the region. Embracing the essence of province life, Shaka Cafe has created a casual and relaxed atmosphere that encourages guests to unwind and savor their meals in a relaxing environment.
Shaka Cafe Menu Best Seller
The top picks from Shaka Cafe's menu showcase how committed they are to crafting extraordinary and varied dining adventures. Every dish tells a special story of worldwide inspirations and creative touches.
Viet Noodle Salad – The Viet Noodle Salad at Shaka Cafe is a refreshing and satisfying dish that combines the vibrant flavors of Vietnamese cuisine with a healthy twist. This salad features a bed of fresh greens, rice noodles, and a medley of colorful vegetables, all brought together by a zesty and flavorful dressing.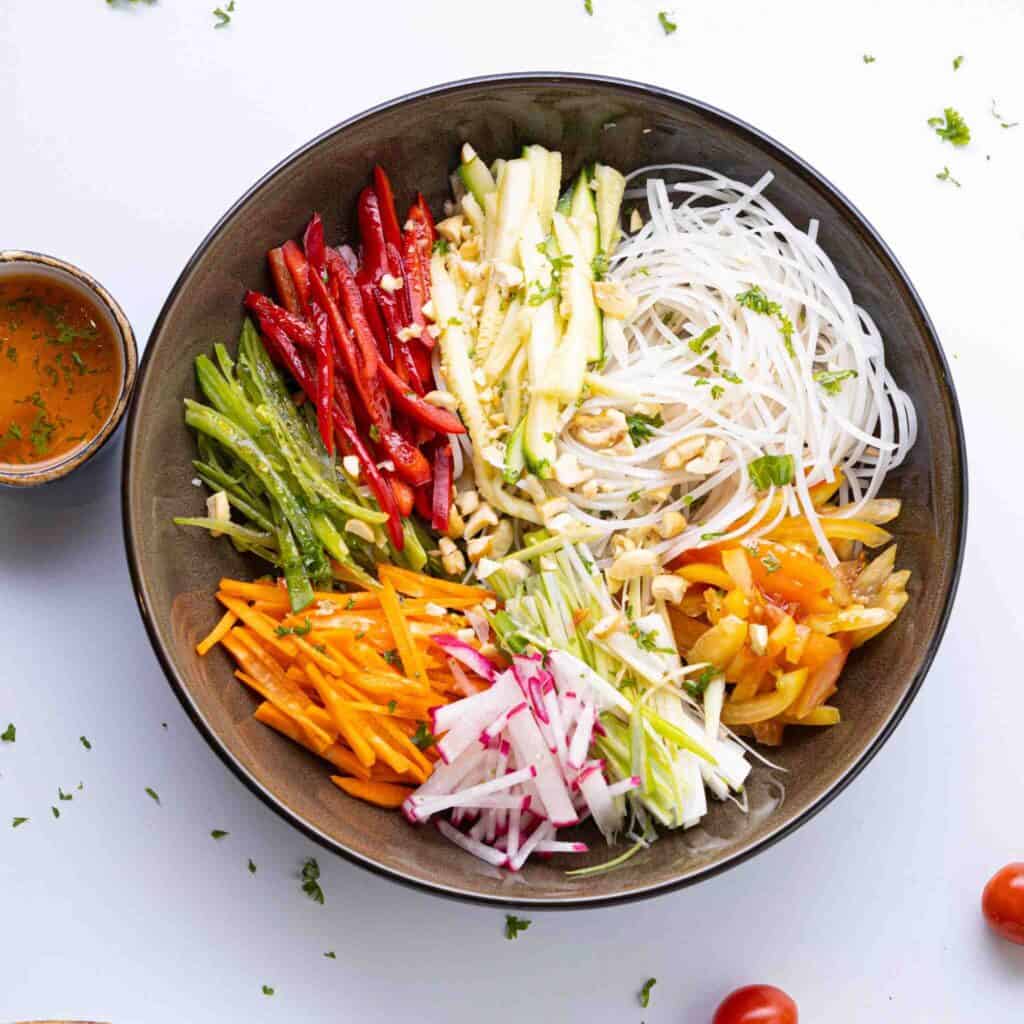 Phad Thai – This stir-fried noodle dish features thin rice noodles sauteed with a blend of ingredients such as tofu, shrimp, or chicken, along with crunchy bean sprouts and peanuts giving it flavors that combine sweet, savory, and tangy, all accented by the fragrance of Thai spices.
Vegetable Tacos – At Shaka Cafe menu, these tacos are typically filled with an array of grilled or sautéed vegetables, adding a colorful and nutritious twist to the classic Mexican dish. It is also topped with an array of toppings such as avocado, salsa, and cilantro, making for an excellent option for both vegetarians and anyone craving a lighter yet satisfying choice.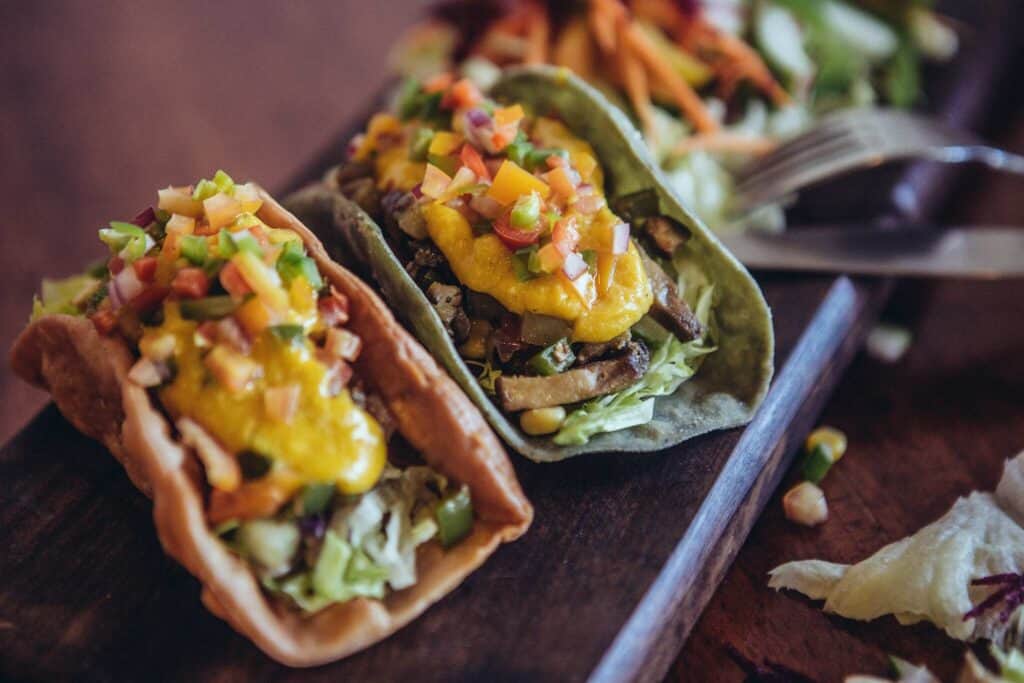 Sawadee Khap – Shaka Cafe's Sawadee Khap features a combination of fragrant jasmine rice, chicken, and a mix of sauteed vegetables. The Sawadee Khap captures the essence of Thai cuisine with its harmonious blend of textures and tastes making it a comfort food option that embraces the warm and inviting flavors of Southeast Asia.
Shaka Cafe Menu Starters
Within this menu, you'll find a delightful array of dishes that lay the foundation for a truly memorable dining journey. These choices perfectly capture the comforting and indulgent essence of food.
Smokey Nachos – These nachos feature a generous pile of crispy tortilla chips, topped with a medley of ingredients such as melted cheese, savory pulled pork or grilled chicken, and a drizzle of tangy barbecue or smoky sauce resulting in a satisfying and indulgent dish.
Potato Fries – The Shaka Cafe's Potato Fries menu is a simple yet irresistible option for those who are looking for a familiar and comforting side dish that can be enjoyed on their own or paired with another dish.
Flat Bread – The flatbread is freshly baked and topped with an array of ingredients such as melted cheese, herbs, vegetables, and grilled chicken resulting in an enjoyable and satisfying combination of flavors and textures that can be used as a base to further enhance your dining experience.
Smoothie Bowls
Shaka Cafe's smoothie bowls invite you to have a meal that not only satisfies your stomach but also nourishes both your body and soul.
Bom Dia – This menu of Shaka Cafe features a nourishing blend of acai berries, fresh fruits, and other wholesome ingredients and topped with toppings such as granola, coconut flakes, and honey, offering a perfect balance of sweet, tart, and nutty flavors.
Green Out – Shaka Cafe's Green Out is a power-packed option that caters to health-conscious diners. This dish comprises a blend of nutritious greens such as kale or spinach, combined with an array of fresh fruits and vegetables and is enhanced with superfoods like chia seeds or spirulina, resulting in a vibrant and nutrient-rich smoothie.
Bakunawa Bowl – This bowl features a blend of ingredients that reflect the diverse and bold flavors of Filipino cuisine. The Bakunawa Bowl offers a fusion of tastes that pay homage to local influences while providing a satisfying and memorable dining option.
Main Headlines
The Main Headlines menu captures the essence of earthy flavors and wholesome ingredients, presenting a captivating duo of options that cater to diverse tastes and preferences. Customers can choose to indulge in the rich and comforting embrace of Mushroom Stroganoff or elevate their dining experience with the Roasted Mushroom & Grilled Veggie Rice Bowl.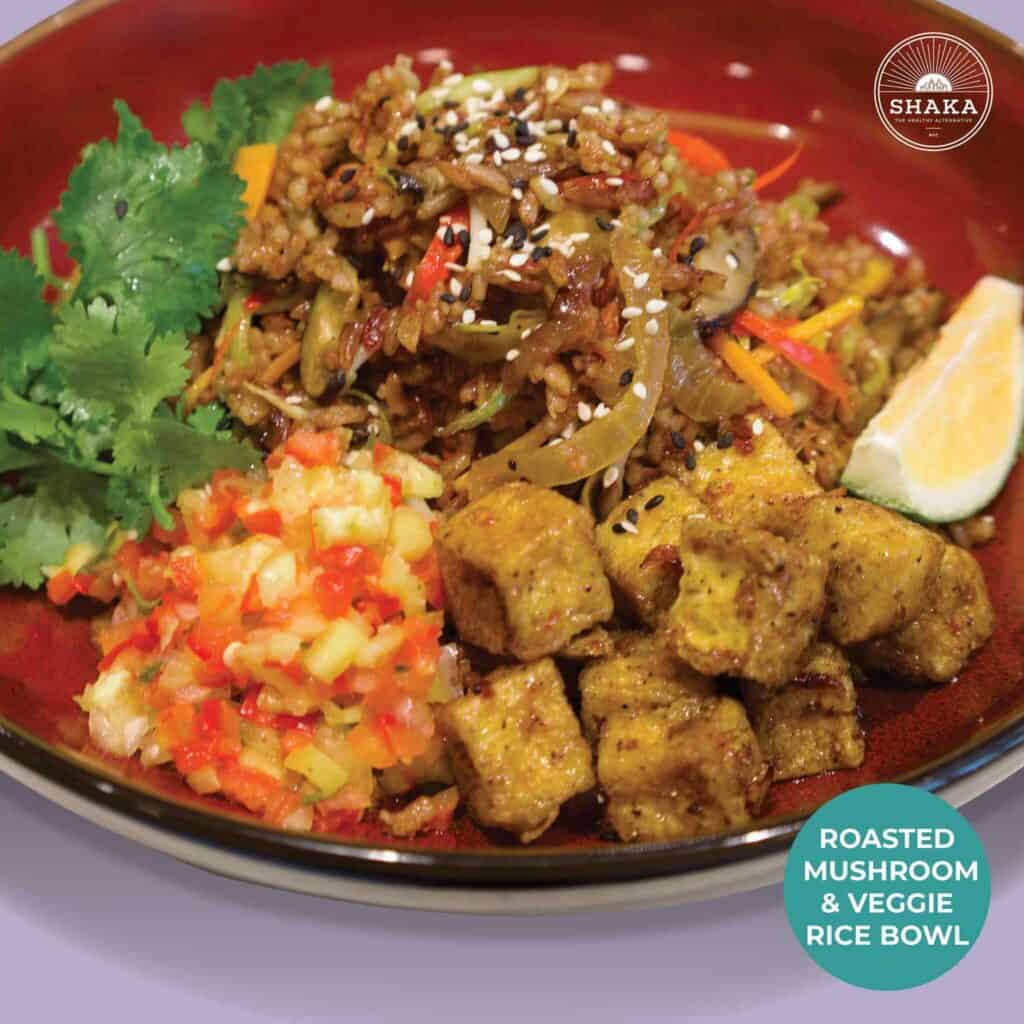 Morning Glory
Shaka Cafe's Morning Glory menu offers an array of breakfast offerings that promise to awaken your senses and start your day on a flavorful note. True to its name, the Morning Glory dish is a vibrant and invigorating option that features a medley of seasonal fruits, yogurt, and a drizzle of honey. And for those who are seeking a heartier morning meal, the Brekky Board provides an assortment of morning treats.
Burgers
This menu offers an array of options that cater to both those who are looking for a comfortable meal and those seeking a twist on classics. Prepare your taste buds for a journey of exotic flavors with the Bombay Royale burger, a creation that combines the tenderness of a perfectly grilled patty with a fusion of Indian-inspired spices and condiments, or indulge in a fiesta of flavors with the Sloppy Jose burger that adds a playful twist on a classic favorite.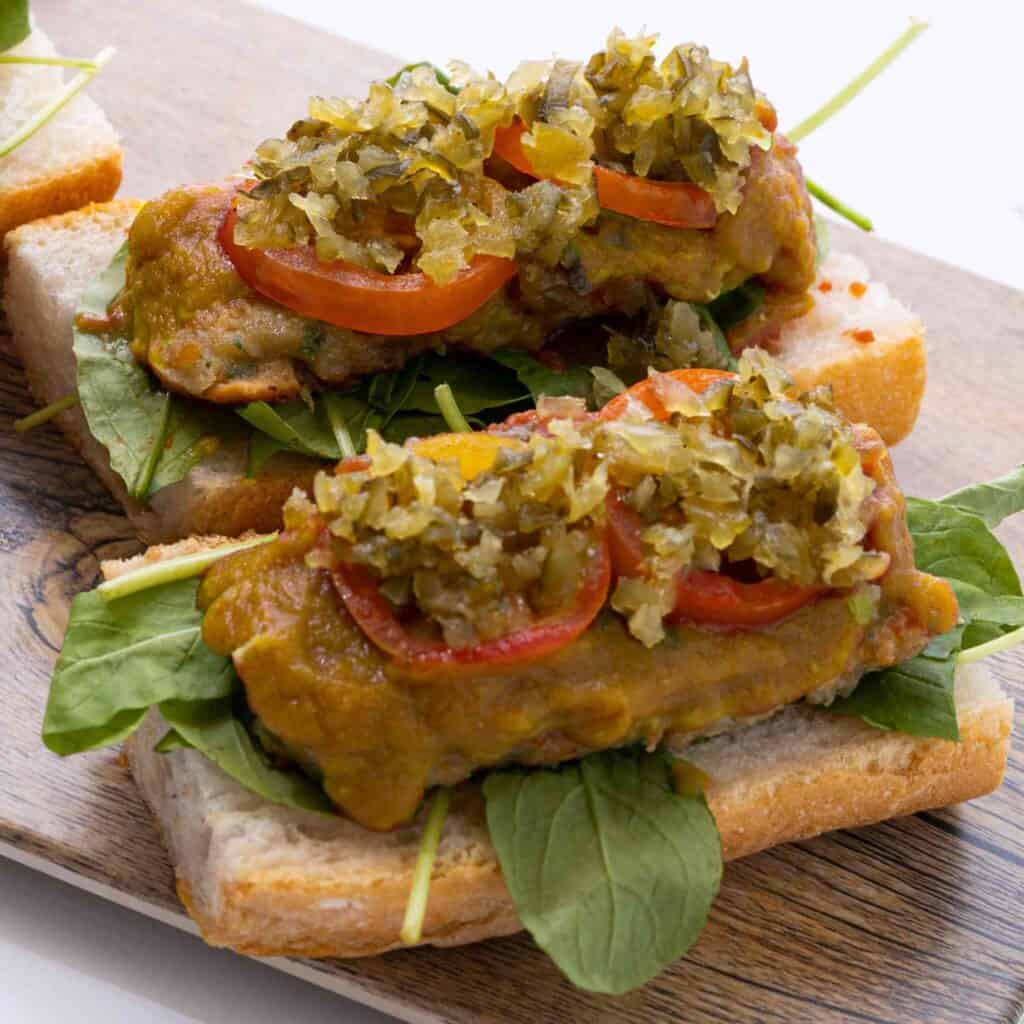 Shaka Cafe Menu Delivery
Shaka Cafe's menu delivery was made to make sure that its offerings can reach a wider range of people. This also allows the cafe's regular customers to be able to order their favorite treats even in the comfort of their homes through delivery services like FoodPanda.
Social Media Pages
If you're on the hunt for vibrant nourishment that feeds your body and soul, then following their social media pages is your direct route to paradise. Get ready to soak in the beachy aesthetics as we unveil snapshots of their healthful creations, from energizing smoothie bowls that are a burst of colors to nutrient-packed treats that redefine guilt-free indulgence.
Facebook: https://www.facebook.com/shaka.cafes
Instagram: https://www.instagram.com/shaka_cafes
TikTok: https://www.tiktok.com/@shakacafes
Website: https://www.shakacafes.com
FAQs
What is Shaka Cafe?
Shaka Cafe is a popular cafe that embraces a health-conscious and vibrant approach to dining.
Where are the locations of Shaka Cafe?
They have multiple branches located in the Visayan region of the Philippines.
Are there any special promotions for frequent customers?
Yes, Shaka Cafe does provide special promotions, especially for those who visit regularly.
What are some popular dishes on the menu at Shaka Cafe?
Some of the most popular items at Shaka Cafe are the Viet Noodle Salad, Phad Thai, Vegetable Tacos, and Sawadee Khap.
Conclusion
Located across multiple places in the Visayan region, Shaka Cafe welcomes guests to a relaxed and inviting atmosphere where they can savor delicious tropical meals inspired by multiple Asian cuisines. The cafe offers a diverse menu that caters to both health-conscious individuals and adventurous foodies alike with a commitment to fresh and locally sourced ingredients. And with its delivery options, the cafe extends its reach to a wider audience, bringing its delicious food items right to your doorstep.