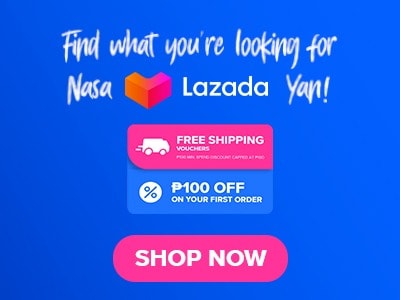 Pork Chop is one of the popular meat cuisines loved by the crowd as it is easy to cook, tender, delicious, and nutritious. It is commonly served in Filipino homes as this versatile meat blends well with different ingredients, sauces, and other food items. This meat also absorbs the flavors of spices and other seasonings, making it appealing to the senses. If you want to taste different varieties of pork chop, the Chops Oy menu got you. It is a must-visit dining place in Lapu-Lapu City in Cebu if you love pork chops.
Below, you'll find the updated list of Chops Oy menu prices.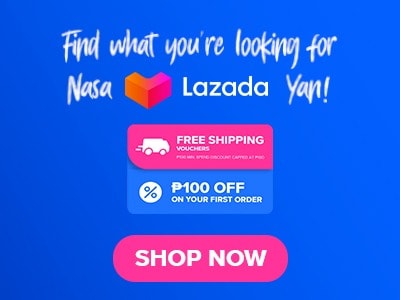 Menu Items
Prices (PHP)

Main Dish

BBQ Chop
145
Breaded Chop
145
Hawaiian Chops
162
Pesto Chops
145
Salt & Pepper Chop
145
Turon
85
Togue
85

Snacks

Binignit
60

Extra

Rice
30

Drinks

Bottled Water
30
About Chops Oy
Chops Oy is known as a place for pork chop lovers, serving different flavors of pork chops, such as Pesto, BBQ, Hawaiian, Breaded, and Salt & Pepper. Aside from pork chops, this restaurant also offers other Filipino delicacies, such as Turon, Lumpiang Togue, and Binignit. It is located in Gaisano Grand Mall in Mactan, Lapu-Lapu City, Cebu, making it easy and convenient to access.
Chops Oy Menu Mains
The main dishes of Chops Oy consist of different flavors of pork chop and other Filipino delicacies. These cuisines are familiar to our taste, so you and your loved ones will surely love it in every bite.
BBQ Chop – BBQ is one of the meat flavors known and loved by Filipinos, as it has an appealing savory and sweet taste. The sauce gives the meat a glossy appearance and rich flavors, making it mouthwatering. It is served with special soup, atchara, and white steamed rice to give customers a satisfying meal.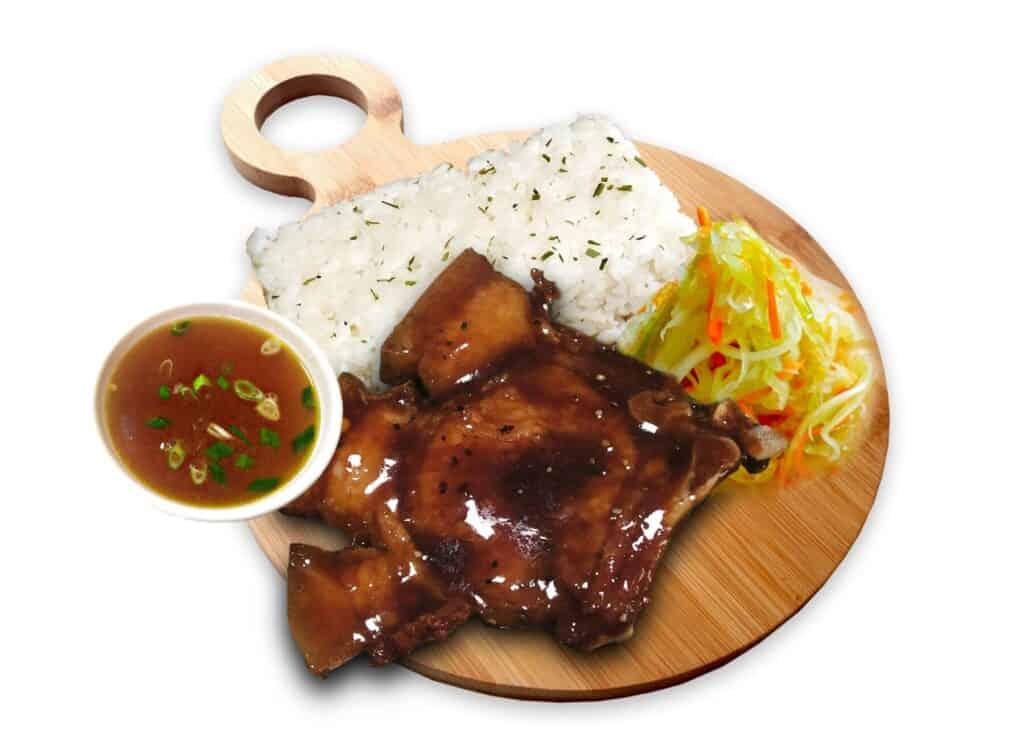 Breaded Chop – A simple and flavorful dish where pork chop is coated with a unique blend of batter. It has a perfect crispy texture on the outside as well as juicy and tender meat on the inside that will make your taste buds sing. This pork chop has the right amount of batter, so you will surely love it in each bite.
Hawaiian Chops – Experience the sweet and savory flavors of these Hawaiian Chops that will fascinate your palate. The special sauce is smothered in tender and delicious pork chops, and the slice of pineapple served with it adds juicy and sweet flavors. The distinctive taste of sauce blends harmoniously with the tenderness and fattiness of meat.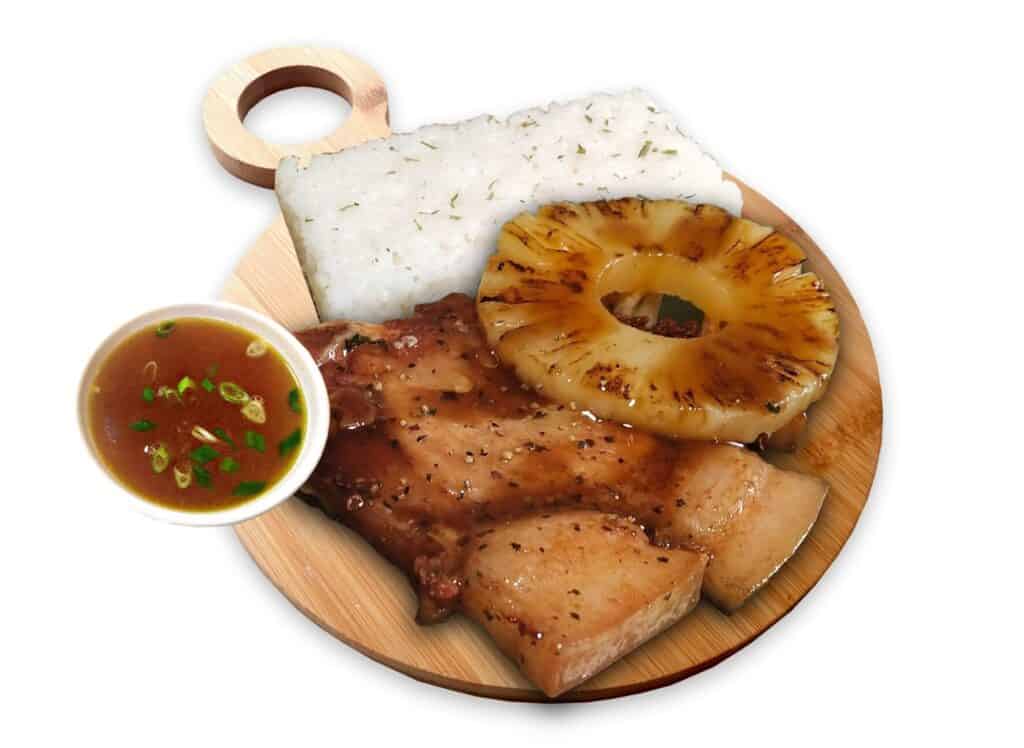 Pesto Chops – It is made by frying the pork chop to its ideal state and garnishing it with pesto. The pesto adds earthy, savory, and rich flavors to the meat, making it appealing to the palate. It is paired with fresh slices of cucumber and white steamed rice garnished with herbs for a hearty meal.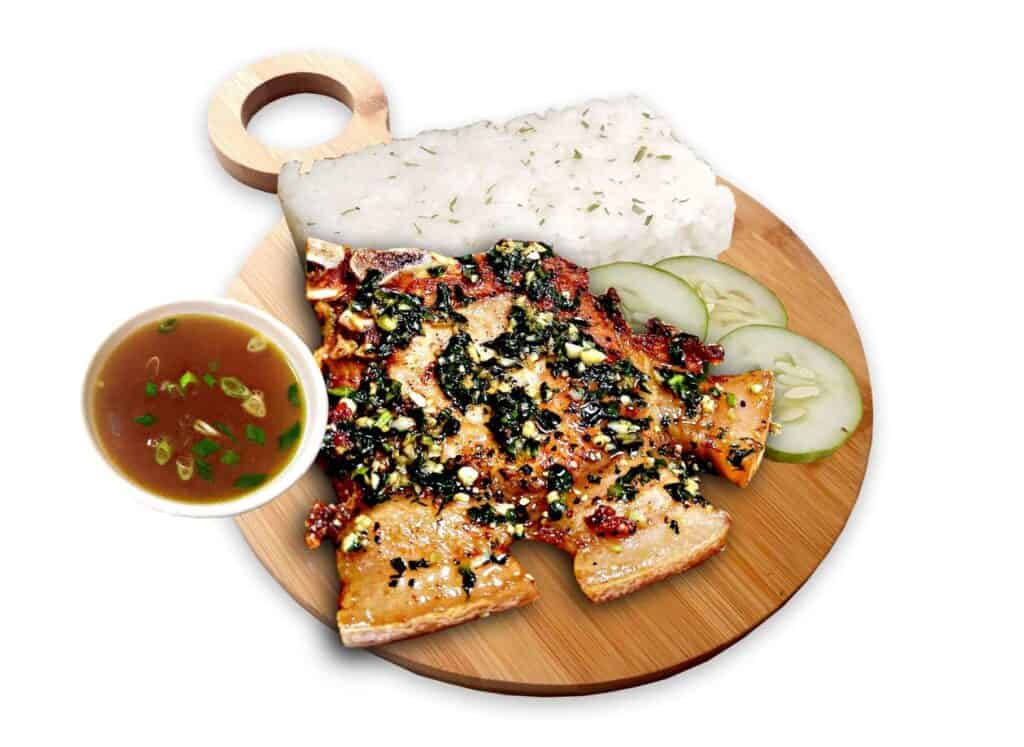 Salt & Pepper Chops – One of the most popular and most-loved pork chop flavors of its customers, as it has a simple and classic taste. Salt and pepper are the two common ingredients that are always present in Filipino homes, which is why they are the typical spices used in flavoring different cuisines, such as pork chop. It comes with white rice garnished with herbs and fresh slices of cucumber. If you want a simple and classic menu of Chops Oy, you should try this one.
Togue – Togue is a well-known variant of lumpia loved by its customers, as it is delicious and palatable. It uses mung bean as its main ingredient instead of meat, making it a healthy option. The mung beans and other vegetables are wrapped in a lumpia wrapper and fried until the wrapper becomes crispy.
Turon – Turon is a famous snack commonly served in stalls selling street foods. The spring roll wrapper is dusted with caramelized brown sugar, special sauce, fruit, and sesame seeds. It will level up your turon experience as it has an appealing presentation, crispy texture, and satisfying goodness.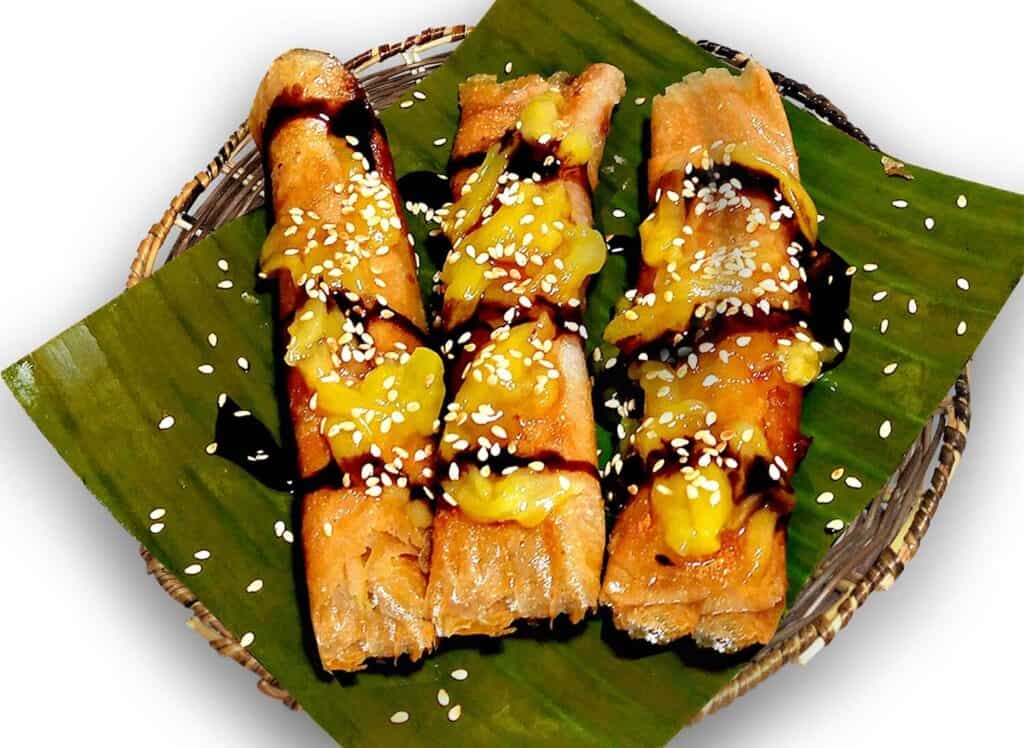 Snacks
Chops Oy served binignit menu, a Filipino delicacy commonly enjoyed as a snack or meryenda. It is a stew made with glutinous rice, taro root, purple yam, bananas, and sweet potatoes. These ingredients are cooked in coconut milk, resulting in a hearty, creamy, and milky dessert. This delicious Visayan cuisine is a perfect midday snack or after-meal sweet dessert. It has an appealing presentation as its ingredients have vibrant and aesthetic colors. 
Extra
Rice is the extra dish offered by Chops Oy, as it is the staple food that is always part of Filipino meals. As Filipinos, our meals are not complete without rice, which is why it is commonly part of extra or add-ons of different restaurants. The white steamed rice offered by Chops Oy has a smooth texture as it is perfectly cooked. The delicious taste of the pork chops it offers will stimulate your appetite, enticing you to ask for an additional serving of rice.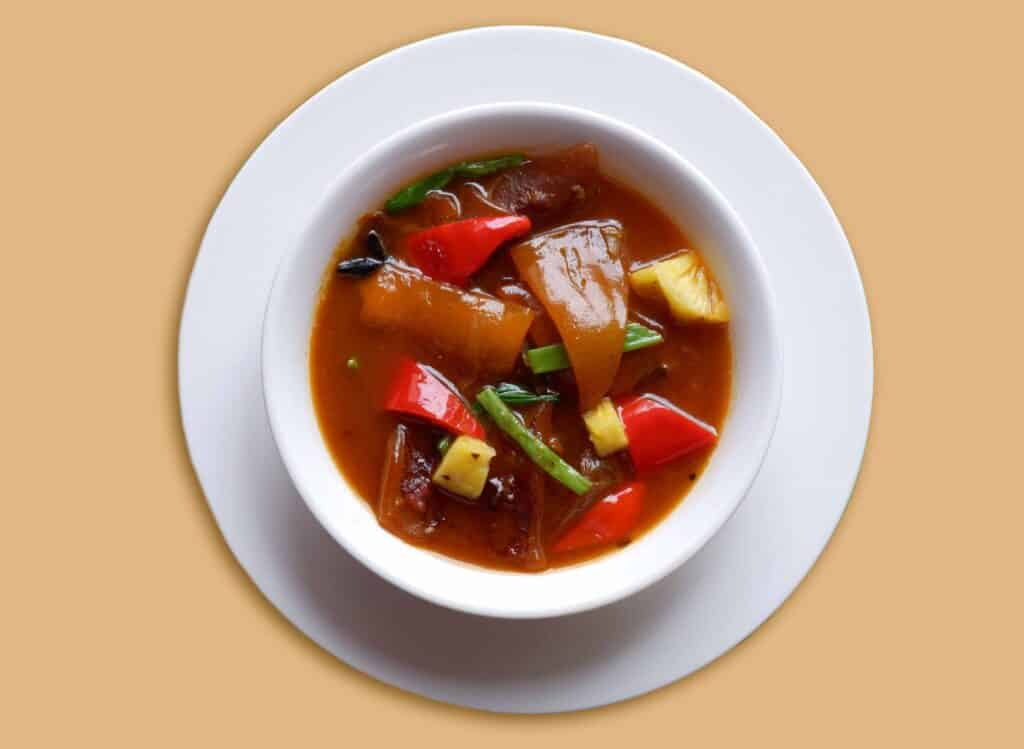 Drinks
The drinks menu offered by Chops Oy is bottled drinking water. Water is the best drink you can pair with meals as its taste does not overpower food flavors. With water as your drink, you will be able to savor the goodness and natural flavors of the food you eat. It is also a healthy drink as it flushes out the toxins in our body and keeps us hydrated.
Chops Oy Menu Delivery
Enjoy your favorite pork chops in the comfort of your home through delivery. You can contact Chops Oy at 0961 773 3856 or email them at [email protected] to inquire about delivery. Its menu is also available in the easy-to-use application and website of Foodpanda.
Social Media Pages
By supporting them on social media, you can become part of a community of food lovers who appreciate unique and delicious dining experiences. Engage in conversations, share recommendations, and connect with like-minded individuals who share your passion for great food.
Facebook: https://www.facebook.com/chopsoy19
FAQs
What is Chops Oy famous for?
Chops Oy is famous for the delicious flavors of pork chops it offers.
What are the flavors of pork chops offered by Chops Oy?
The flavors of pork chop offered by Chops Oy are Salt & Pepper, BBQ, Breaded, Pesto, and Hawaiian.
Does Chops Oy offer special promos?
Yes, Chops Oy offers special promotions on some occasions where you can enjoy discounts and freebies.
Where is Chops Oy located?
Chops Oy is located on the Ground Floor of Gaisana Grand Mall, Lapu-Lapu City.
What are the operating hours of Chops Oy?
Chops Oy is open daily from 10:00 AM to 7:00 PM.
Conclusion
The Chops Oy menu features flavorful pork chops and other traditional Filipino snacks that will give you an exciting treat. From the classic flavors of pork chops it offers to innovative ones, your cravings will surely be satisfied, making you come back for more. The simplicity of its menu makes it easy for customers to choose the perfect meal that will give them a great dining experience.