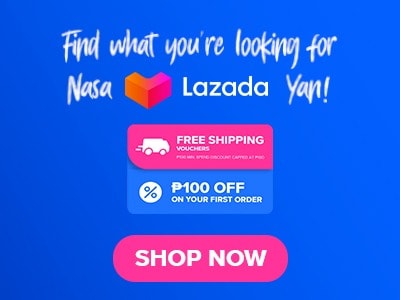 Fortune Bakeshop provides both locals and tourists with a wide range of freshly baked goods that will surely satisfy their cravings. Their menu features a variety of bread, pastries, cakes, and other delightful treats that are crafted with care and made from quality ingredients that range from classic favorites like Ensaymada to unique creations like Roll Cakes and Round Cakes. This bakeshop has quickly become a popular spot for those who are looking for a quick breakfast on the go, a tasty snack, or those that are needing a special treat for celebrations due to their reputation of offering customers delicious baked goods that bring joy to every bite.
Below, you'll find the updated list of Fortune Bakeshop menu prices.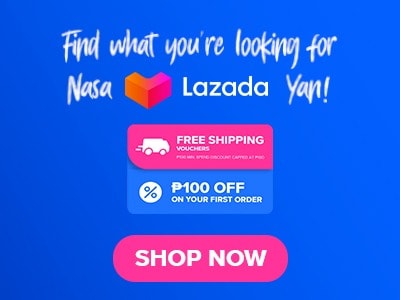 Menu Items
Price (PHP)

Bake-off

Premium Pandesal
7.5
Putok Pandesal
14
Cheese Roll
35
Buttered Croissant
36
Spanish Bread
14
Classic Ensaymada (Plain)
16
Ube Cheese Pandesal
22
Pandesal Pork Asado
25
Pandesal Tuna
23
Pandesal Chicken & Veggies
23
Chicken Sausage Bun
53
Chocolate Croissant
43

Breads

Egg Bread 15's
75
Pan De Rosa (Pack)
85
Pullman Bread (Pack)
87
Whole Wheat Bread (Pack)
68
Pan De Mongo Loaf (Pack)
69
Pan De Leche (Pack)
96

Pastries

Kalihim 12's
86
Coffee Cake
31
Special Ensaymada
40
Brownies
29
Pianono Roll
31
Pianono Roll (Half)
51
Buttered Half Roll
162
Marble Half Roll
170
Choco Krinkles (5pcs)
48
Chiffon Cake
331
Sliced Mamon
43
Soft Roll Cluster
105
Hopia Baboy
62

Sulit Packs

Sweet Deal 1
210
Sweet Deal 2
234
Merienda Bites Pack
184

Roll Cakes

Mocha Roll (Half)
237
Choco Supreme Roll
237
Black Forest Half Roll
268
Rocky Road Half Roll
243

Round Cakes

Choco Butter Cream
523
Rocky Road
547
Chocolate Rosette
500
Pink Chiffon Cake
528
White Chiffon Cake
528

Short Cakes (Rectangular Cakes)

Choco Short Cake (8" X 12")
742
Classic Chocolate Cake (8" X12")
631
Mocha Short Cake
587
Classic Marble Cake (8" X 12")
780

Processed Meat

Imang Telang Lumpiang Pinoy
80
Imang Telang Beef Tapa
234
Imang Telang Pork Tapa
213
Sausage Haus Bacon
176
Imang Telang Pork Tocino
182
Sausage Haus Frankfurter
260
Sausage Haus Chicken Sausage
272
Sausge Haus Burger Supreme
207
Imang Telang Skinless Longanisa
200
About Fortune Bakeshop
Fortune Bakeshop is a renowned bakery chain in the Philippines serving delicious baked goods since its establishment in 1965. Its focus on providing quality products and excellent customer service has made them become a beloved brand known for its wide variety of freshly baked bread, pastries, and cakes. Their menu features classic Filipino favorites such as pandesal, ensaymada, hopia, and Spanish bread, as well as a range of cakes and pastries for special occasions and everyday enjoyment.
Fortune Bakeshop Menu Best Seller
Here, you'll find a diverse selection of top-selling baked goods from the Fortune Bakeshop that cater to various tastes and preferences of their customers.
Spanish Bread – Spanish bread is a delicious pastry filled with sweet buttery filling and coated with breadcrumbs. The soft and fluffy texture of this bread is combined with the rich and sweet filling which makes it a perfect treat for any time of the day.
Classic Ensaymada (Plain) – This classic menu is a timeless Filipino pastry that is given by Fortune Bakeshop its own unique twist. It features a soft and buttery brioche-like bread topped with a generous amount of butter, sugar, and grated cheese that when combined, creates a delightful balance of flavors that is loved by many.
Pianono Roll – The Pianono Roll is a rolled sponge cake filled with a deliciously sweet filling. Fortune Bakeshop offers this treat in various flavors like vanilla, chocolate, and ube. The light and fluffy texture of the cake paired with the flavorful filling make it a delightful snack or dessert.
Chiffon Cake – The Chiffon Cake is a classic and light sponge cake that is perfect for any occasion as it comes in different flavors like mocha, chocolate, and pandan. The moist and tender texture of the cake combined with the flavorful taste makes it a popular choice among customers.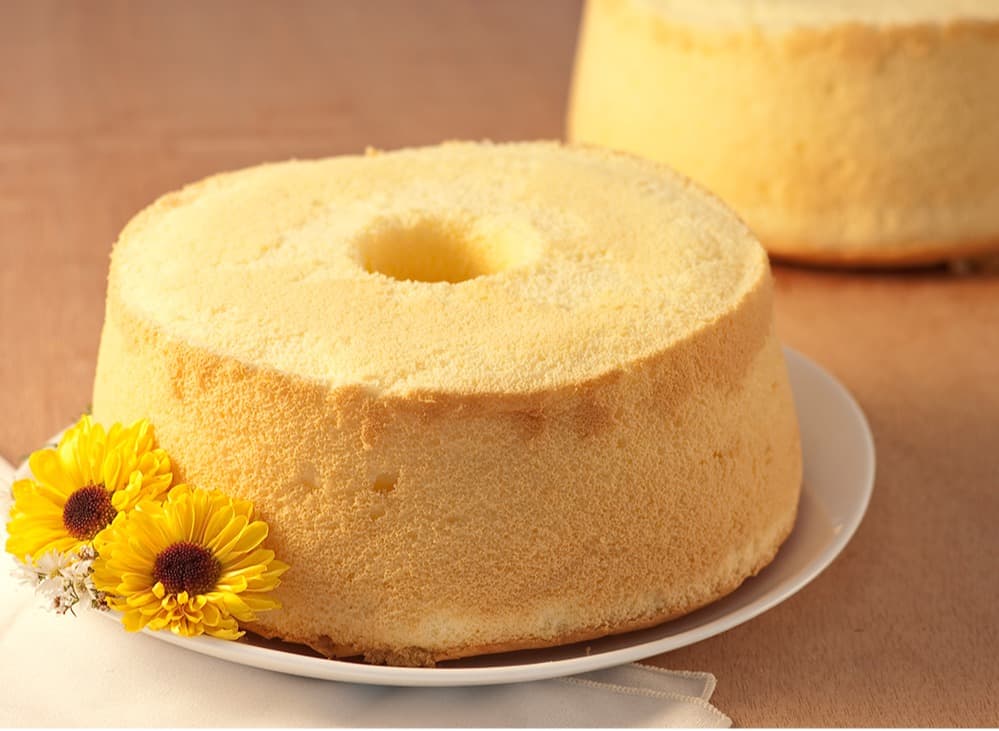 Sliced Mamon – This soft and fluffy treat has a light and airy texture that melts in your mouth with each bite. The simplicity of this cake gives way for the buttery flavor to really shine making it the perfect accompaniment to a cup of coffee or tea.
Bake-off
Check out this menu of Fortune Bakeshop which is filled with all sorts of baked goodies that are guaranteed to make anyone who tries them really happy.
Premium Pandesal – This is one of the most famous breads in the Philippines that features a soft and fluffy bread roll with a slightly sweet taste. The crust is slightly crisp, giving it a delightful texture and making it perfect for enjoying on its own or filling with your favorite spreads or fillings.
Putok Pandesal – This bread got its name from the distinctive "putok" or crack on top of the bread giving it a rustic appearance and adding a lovely crunch to each bite. This bread is soft and fluffy, hence making it the most ideal choice for breakfast or as a snack item.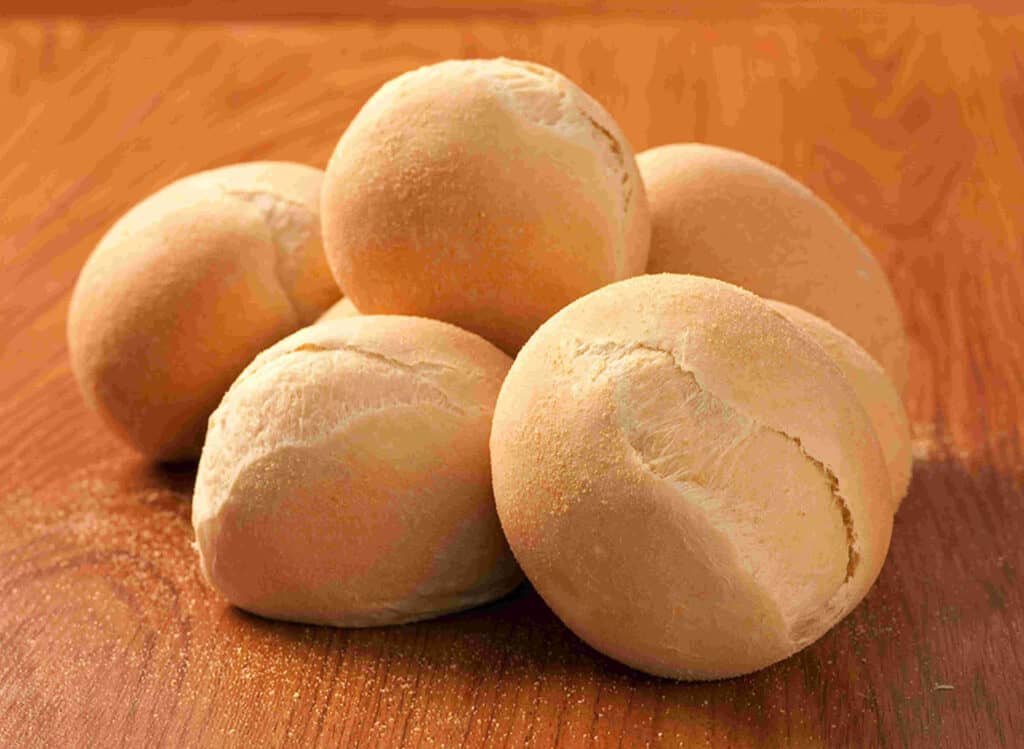 Cheese Roll – This item is a delicious pastry filled with a generous amount of creamy and savory cheese filling. The soft and flaky exterior complements the rich and gooey cheese inside, creating a perfect balance of flavors and textures.
Bread
This menu is filled with a variety of bread offerings which is what Fortune Bakeshop is famously known for
Whole Wheat Bread (Pack) – This bread is a nutritious and wholesome option for those seeking a healthier alternative as it is made with whole wheat flour which gives it a denser texture compared to regular white bread. This bread is packed with dietary fiber, vitamins, and minerals, making it one of the most nutritious options offered at Fortune Bakeshop.
Pan De Mongo Loaf (Pack) – This bread features a soft and fluffy loaf with a sweet and creamy mongo filling. The combination of the tender bread and the mongo filling creates a delightful treat that is perfect for snacking or enjoying with a cup of coffee or tea.
Pan De Leche (Pack) – It is a soft and sweet bread roll topped with a sprinkle of sugar. The bread has a light and fluffy texture, while the sugar topping adds a delightful caramelized flavor. It is a versatile bread that can be enjoyed by itself or even when paired with your favorite spread choice.
Pastries
Explore Fortune Bakeshop's Pastries menu, filled with a variety of sweet treats to satisfy any sweet lover's cravings. From classic Filipino favorites like Kalihim 12's and Special Ensaymada to unique creations like Pianono Rolls in different sizes, including Choco Krinkles (5pcs), this menu offers a delightful range. Enjoy traditional goodies like Sliced Mamon and Hopia Baboy, along with options like Marble Half Roll and Chiffon Cake. It's a menu designed to bring joy to every sweet tooth.
Round Cakes
Introducing The Round Cakes selection, a showcase of cakes that brings both visual charm and deliciousness to the table, making them a splendid choice for any celebration. Every cake of this Fortune Bakeshop menu is expertly made using top-notch ingredients, resulting in delectable creations that look as good as they taste.
You'll find tempting options like the Choco Butter Cream cake, adorned with rich flavors; the Rocky Road cake, an adventurous treat with a blend of textures; and the elegant Chocolate Rosette cake, a true visual delight. For those embracing lighter flavors, the Pink Chiffon Cake offers a delicate sweetness, while the White Chiffon Cake exudes a classic and timeless appeal. Each of these round cakes is a testament to the artistry of baking, prepared to add both flavor and beauty to your special moments.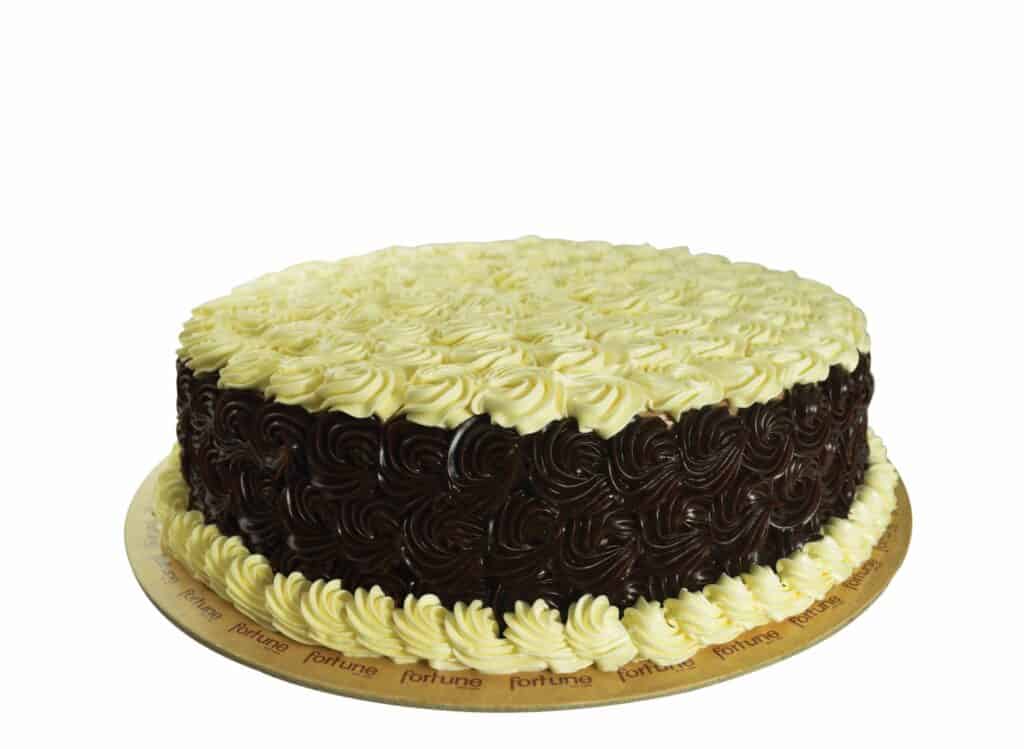 Roll Cakes
Among these Roll Cakes, you'll find the Mocha Roll (Half), a treat that blends the rich flavors of mocha with the lightness of sponge cake; the Choco Supreme Roll, a chocolate lover's dream filled with decadent goodness; the Black Forest Half Roll, a delightful fusion of flavors reminiscent of the classic dessert; and the Rocky Road Half Roll, an adventurous twist combining textures and tastes in every bite. These roll cakes menu have a wonderful balance of taste and texture, making them an ideal choice for a delightful indulgence.
Fortune Bakeshop Menu Delivery
Fortune Bakeshop has a menu delivery that customers can access anytime and anywhere they are. With third-party delivery services like FoodPanda or GrabFood, customers can have access to Fortune Bakeshop's menu and will be able to freely browse and order their favorites from within the app.
Fortune Bakeshop Social Media Pages
Share your love for their treats, connect with fellow foodies, and indulge in the joy of savoring life's sweetest moments. Stay connected with their social media channels to be the first to know about their latest creations, limited-time offers, and exciting baking tips.
Facebook: https://www.facebook.com/FortuneBakeshop
Instagram: https://www.instagram.com/fortune_bakeshop/
Twitter: https://twitter.com/fortunebakeshop
FAQs
Where can I find Fortune Bakeshop outlets in the Philippines?
Fortune Bakeshop has multiple branches in Metro Manila like the ones in Makati and Parañaque.
What are some of the most popular items available at Fortune Bakeshop?
Spanish Bread, Classic Ensaymada, Pianono Roll, Chiffon Cake, and Sliced Mamon are just some of the famous items at Fortune Bakeshop.
Does Fortune Bakeshop cater to special dietary needs, like gluten-free or sugar-free options?
Fortune Bakeshop keeps its customers in mind, offering gluten-free and sugar-free baked items.
Can I place an order for customized cakes or pastries?
Yes, Fortune Bakeshop does accept customized cake orders.
Does Fortune Bakeshop have seasonal or limited-time offerings?
Fortune Bakeshop does not have seasonal items but they do offer customers limited-time baked goods from time to time,
Conclusion
Fortune Bakeshop is a well-established bakery chain in the Philippines that has built a reputation for its delicious and wide variety of baked goods. The restaurant has a history spanning several decades which is why they have seemingly perfected their recipes and techniques to offer customers high-quality and flavorful products. To this day, Fortune Bakeshop continues to be a go-to destination for those seeking tasty and satisfying treats with their classic Filipino favorites, specialty cakes, and pastries as the highlight.