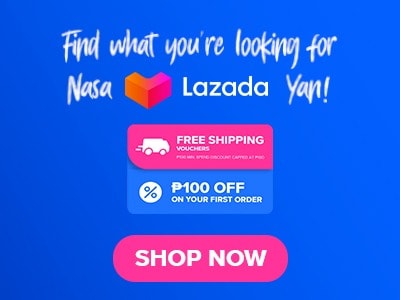 The Cebu Cardinal Bakeshop menu provides locals and tourists with a different variety of bread, cakes, pastries, and other baked goods. Their menu includes traditional bread and pastries that have long been Filipino favorites, such as pandesal, ensaymada, and siopao. They also offer more specialized items such as carrot cakes, chocolate truffle cakes, and caramel bars. Additionally, they also have a selection of beverages such as coffee. Overall, Cebu Cardinal Bakeshop is a popular bakery in the Philippines because of its delicious and high-quality products.
Menu Items
Price (PHP)
Breads/Pastries
Cheese Roll
220
Yema Bun
220
Special Ensaymada
360
Chicken Pandesal
400
Chicken Pandesal
400
Pork Asado Bun
400
Tuna Pandesal
380
Ube Cheese Pandesal
330
Milk Loaf
95
Ube Loaf
95
Monay
95
Chicken Quiche Tart
390
Choco Mousse Tart
390
Egg Tart
390
Cream Cheese Brownie
280
Walnut Fudge Brownie
280
Hokkaido Cupcake
320
mini Toasted Chiffon Cake
90
Cakes
Custard Cake
400
Yema Cake
450
Mosit Chocolate Cake
480
Ube Cake
500
Red Velvet Cake
580
Coffee Caramel Cake
550
Truffle Cake
750
Boston Cream Pie Cake
780
Strawberry Shortcake
650
Mango Cream Cake
650
Big Chiffon Cake
250
Small Chiffon Cake
140
Cookies/Delicacies
Garlic Biscocho
120
Butter Taust
120
Sable French Cookies Butter
160
Sable French Cookies Earl Grey
160
Sable French Cookies Chocolate Almond
160
Lengua Butter Cookies
160
Walnut Snowball Cookies
160
Peanut Cookies
180
Butter Eggnog
180
Caramel Crunch
180
About Cebu Cardinal Bakeshop
Cebu Cardinal Bakeshop is a popular chain in the Philippines, with branches in different cities, including Cebu. The bakeshop is known for its wide range of bread and pastry products, including traditional Filipino bread like pan de sal and ensaymada, as well as cakes, pastries, and other sweet treats. They also offer tasty treats like sandwiches and pies. Cebu Cardinal Bakeshop prides itself on using only high-quality ingredients and baking everything fresh daily.
Cebu Cardinal Bakeshop Menu Best Seller
This menu is made up of the best-selling items from Cebu Cardinal Bakeshop. Each of these is popular on its own due to its taste and price.
Moist Chocolate Cake – The Cebu Cardinal Bakeshop of this moist chocolate cake is both rich and incredibly moist, with just the right amount of sweetness. The chocolate flavor of it is just perfect, and every bite of this dish would be very satisfying! This cake is perfect for any occasion and is sure to impress many chocolate lovers that come to visit.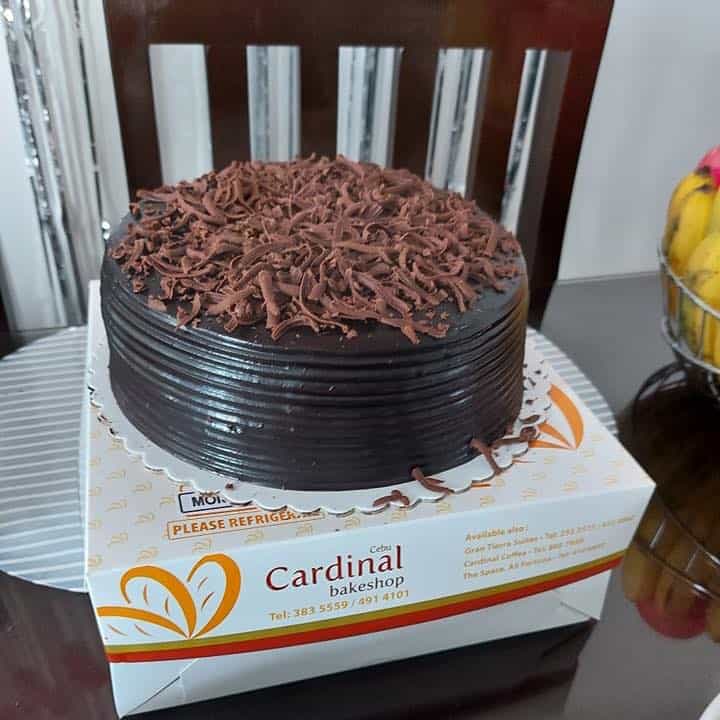 Special Ensaymada – This Filipino pastry is made with sweet dough and topped with butter, sugar, and grated cheese. The bread is soft and fluffy, and the toppings add a perfect balance of sweetness and saltiness. This would make a great snack and even dessert and the best part of it is that it can be enjoyed at any time of the day.
Peanut Cookies – These cookies are made with roasted peanuts, butter, and sugar, and have a crispy texture that melts in your mouth. They are perfect for a snack or an on-the-go treat, because of the addicting flavor of peanuts.
Red Velvet Cake – This cake is moist, fluffy, and has a subtle cocoa flavor that is perfectly complemented by the cream cheese frosting on top. The vibrant red color of the cake adds a touch of elegance to any occasion, making this a great choice for many occasions like birthdays, weddings, or any special celebration.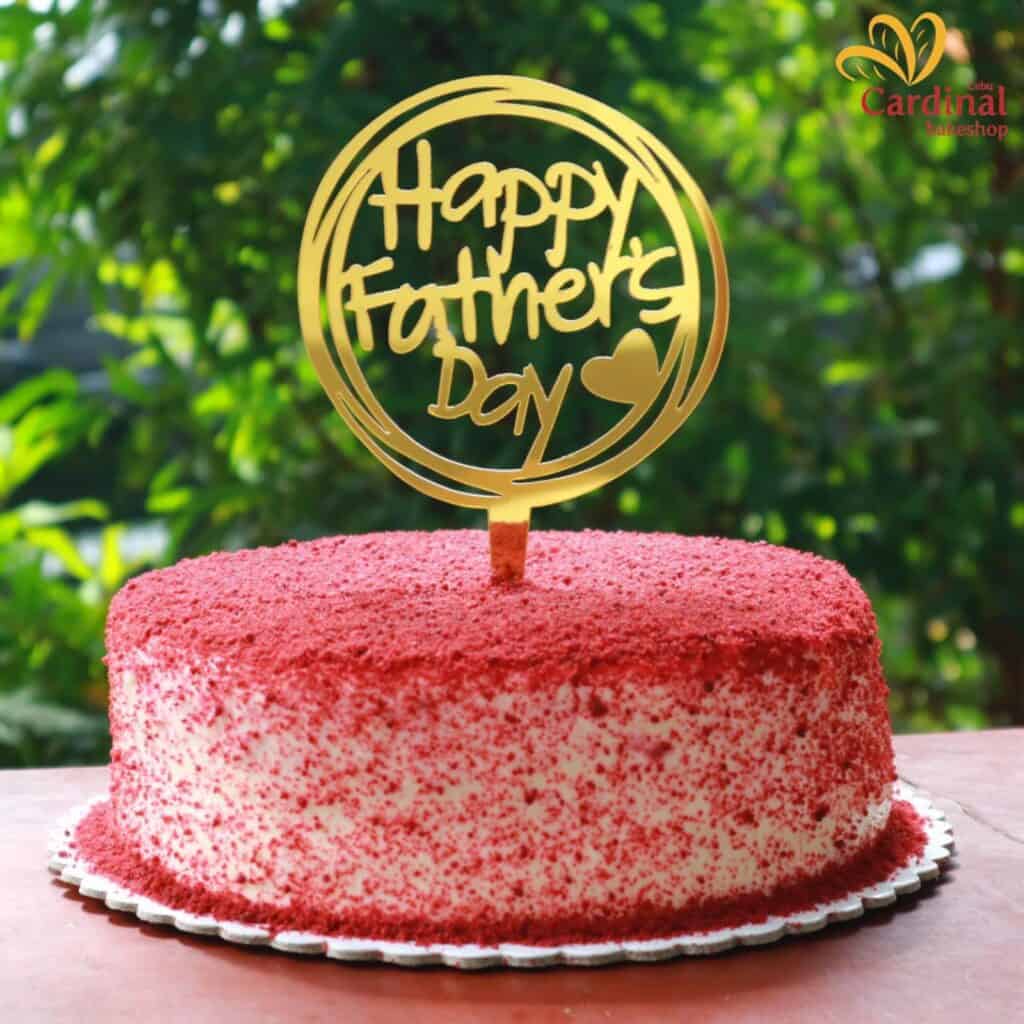 Breads/Pastries – This menu of Cebu Cardinal Bakeshop is made up of different pieces of bread and pastries that can be consumed for breakfast, brunch, lunch, or snacks.
Cheese Roll – The version of Cebu Cardinal Bakeshop's cheese roll is a delicious treat that's perfect for a snack or a quick breakfast on the go. The bread is soft and fluffy, while the cheese inside adds a delicious flavor that's sure to satisfy everyone.
Yema Bun – If you're in the mood for something sweet, these Yema Buns from Cebu Cardinal Bakeshop would also be a great option. The bread is soft and pillowy, with a sweet and creamy yema filling that is sure to please both children and adults.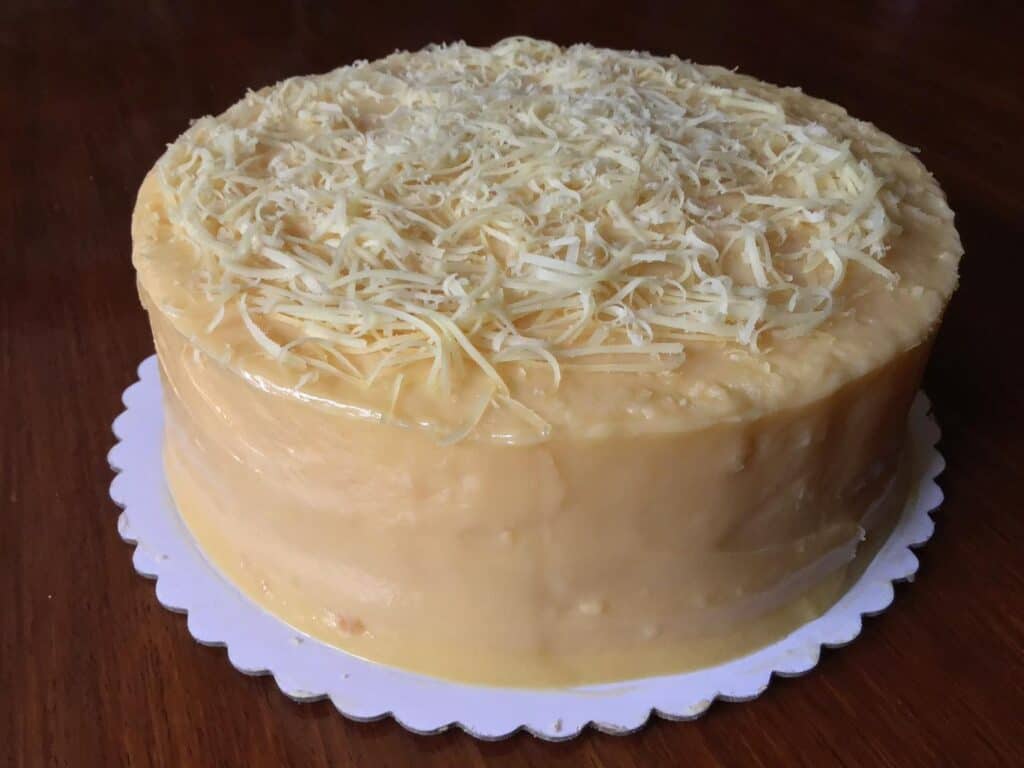 Chicken Pandesal – For guests that would like something more substantial, the Chicken Pandesal is recommended. The bread is soft and slightly sweet, with a savory chicken filling that's packed with flavor.
Pork Asado Bun – Cebu Cardinal Bakeshop' version of the pork asado bun is a savory treat that's perfect for any time of day. The bread is soft and fluffy, while the pork filling is tender and flavorful, with just the right amount of sweetness.
Cebu Cardinal Bakeshop Menu Cakes
This menu is made up of Cebu Cardinal Bakeshop's specialty cakes that are baked using traditional recipes which were given a twist.
Custard Cake – The Cebu Cardinal Bakeshop's version of this custard cake has a light and fluffy texture that will melt in your mouth. The vanilla custard filling is not too sweet and complements the cake perfectly. The overall taste is delicate, making it a great dessert option for those who prefer lighter cakes.
Ube Cake – This is a beautiful purple cake that is packed with delicious flavors. The cake itself is moist and not too sweet, and the ube flavor is prominent in every bite. The frosting is smooth and not overpowering, making it a perfect dessert option for those who love unique and exotic flavors.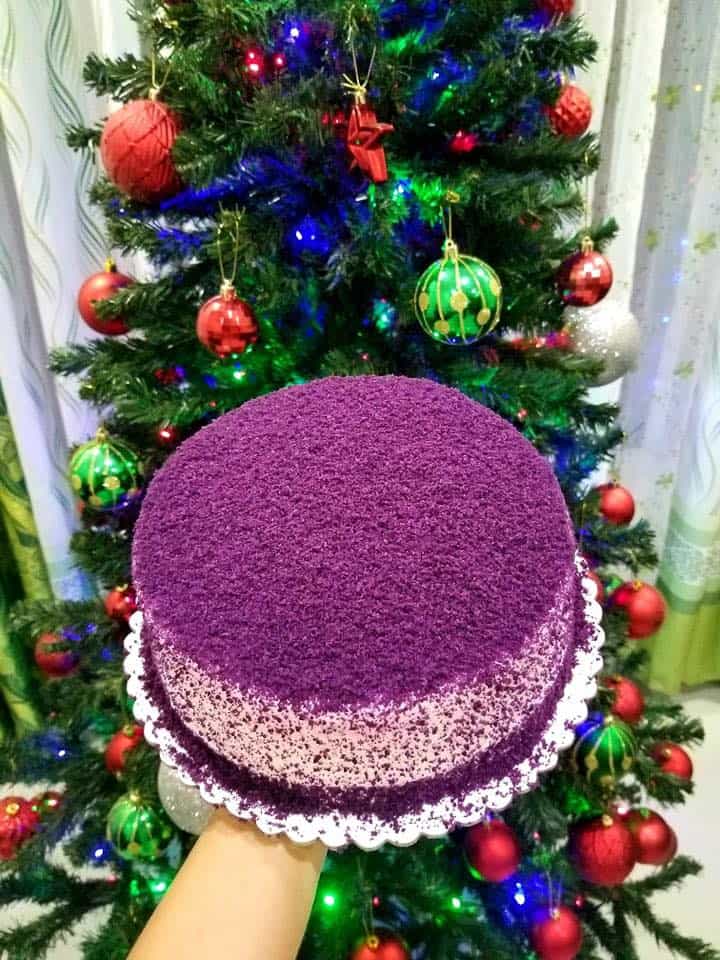 Coffee Caramel Cake – This is a rich and decadent cake that is perfect for coffee lovers. The cake layers have a subtle coffee flavor that pairs well with the sweet caramel filling. The frosting is smooth but not too sweet, which makes it a great dessert option for those who enjoy bold and intense flavors.
Boston Cream Pie Cake – The layers of this cake are light and fluffy, and the creamy vanilla custard filling is the star of the show. The chocolate ganache topping adds the perfect amount of sweetness to the dessert. It's an excellent option for those who love traditional desserts with a twist.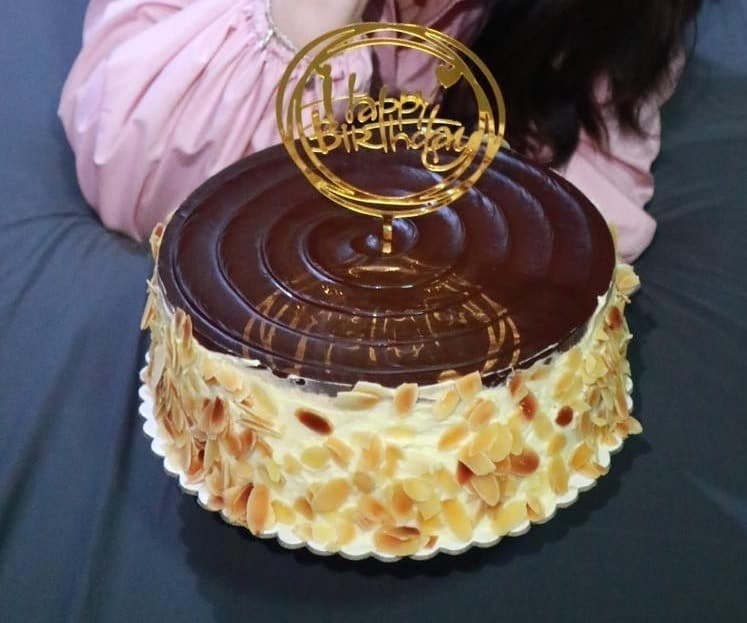 Cookies/Delicacies
This menu from Cebu Cardinal Bakeshop is made up of a different variety of delicious treats like cookies and other traditional Filipino delicacies.
Garlic Biscocho – Cebu Cardinal Bakeshop's Garlic Biscocho is a unique and flavorful twist on a classic Filipino snack. The garlic adds a savory punch to the sweet, buttery biscocho, making it a great choice for those who love a little bit of savory with their sweetness.
Butter Taust – The Butter Taust from Cebu Cardinal Bakeshop is a classic Filipino pastry that is buttery, flaky, and absolutely delicious. It's perfect for those who love simple, classic pastries that aren't too sweet.
Butter Eggnog – This is a rich, buttery cookie with a hint of eggnog flavor. The Butter Eggnog is a great option for those who love a unique flavor without it being too heavy or spicy.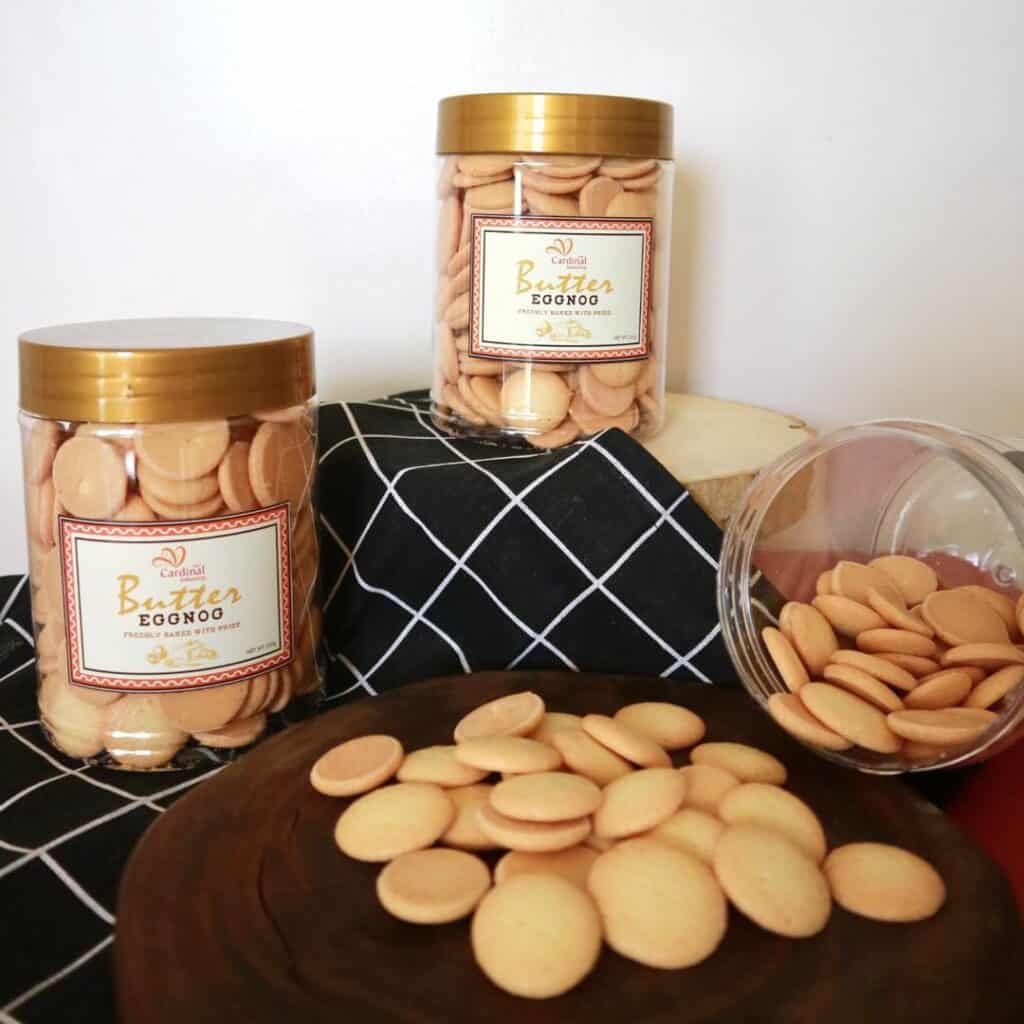 Cebu Cardinal Bakeshop Menu Delivery
Cebu Cardinal Bakeshop has introduced a convenient delivery service for its valued customers. Now, it's simpler than ever for patrons to order their much-loved goodies from Cebu Cardinal Bakeshop by utilizing third-party apps such as FoodPanda and GrabFood. Enjoy the ease of having your favorite treats delivered right to your doorstep.
Social Media Pages
If you're a fan of mouth-watering pastries, delectable cakes, and freshly baked bread, then you definitely need to check out Cebu Cardinal Bakeshop's social media pages! Plus, by following their social media pages, you'll be the first to know about their latest promotions, discounts, and new products.
Facebook: https://facebook.com/cebucardinalbakeshop/
Instagram: https://www.instagram.com/cardinalcoffea/
Conclusion
Cebu Cardinal Bakeshop's menu includes traditional Filipino treats, such as ensaymada and otap, as well as international offerings like croissants and danishes. Customers can also order custom cakes for special occasions. The main reason why Cebu Cardinal Bakeshop is popular is that its products are consistently fresh and delicious, served by a friendly and efficient service crew. Overall, Cebu Cardinal Bakeshop is a great option for those in search of quality baked goods in the Philippines.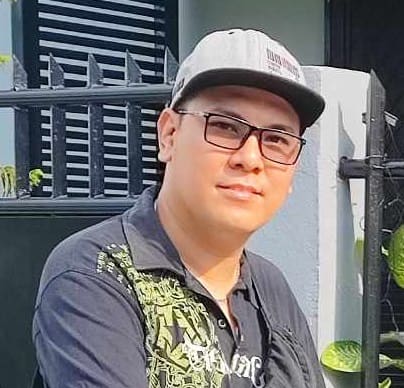 Hi! I'm Nivek Strife, the person who made MenuPH. I'm the one who added most of the popular menus you see on this website, and I really hope you enjoy them! Feel free to check them all out.
Growing up, I was surrounded by lots of tasty foods, like the classic Adobo and the sweet Leche Flan. That love for the many flavors of the Philippines is what got me excited about adding to MenuPH. When I learned how to make websites, I saw the need for a place to show off all the amazing Filipino dishes, and that's how MenuPH started.
MenuPH isn't just a website; it's like a fun journey into food. I've teamed up with famous chefs and found great places all over the Philippines to bring you a bunch of menus that show off the best of Filipino cuisine. Whether you're into the usual dishes or new twists, MenuPH is here to guide you through the rich world of Filipino flavors.
With MenuPH, my aim is to help local businesses, talk about good food choices, and make a group of friends who love food. No matter if you like fancy restaurants or street food, MenuPH has something for you. Come join me on this food adventure as we find great places, taste real flavors, and enjoy the unique food traditions that make the Philippines awesome.