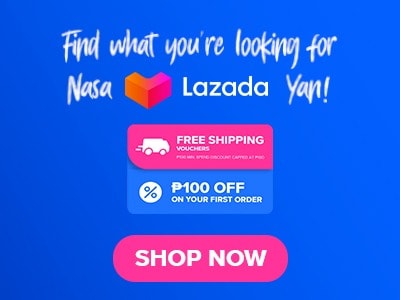 If you're searching for a bakery in Metro Manila with lots of freshly baked goodies, you should totally check out Bake House! It's the best place around here to get super tasty treats. The Bake House menu is all about giving you a big selection of freshly baked stuff like bread, pastries, and other delicious things that are way better than what you find at other bakeries. They have special bread and pastries that they're really known for, and also tasty savory foods and sweet treats. Everything they make looks really good and tastes even better – it's like a flavor party in your mouth!
Below, you'll find the updated list of Bake House menu prices.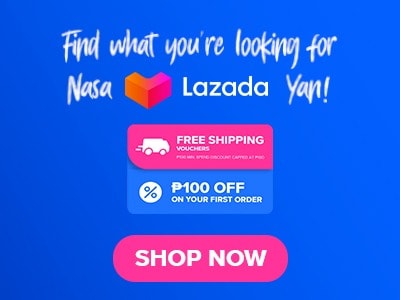 Menu Items
Price (PHP)

Tarts, Treats and Sweets

Pasteis de Nata
60
Butter Croissant
75
Chocolate Croissant
90
Ensaymada
95
Apple Turnover
100
Coffee Bun
100
Fruit Danish
100
Cinnamon Roll
120
Nutella Croissant
125
Almond Croissant
125
Apricot Cream Cheese Brownie
130
Banana Muffin
130
Ube Muffin
130
Banana Almond Bread
475

Breads and Baguettes

Traditional Baguette
140
Asian Sourdough Bread
250
Sprouted Rye Bread
250
Italian Seeds Bread
250
Cheese Bread
270
Rye Sourdough Bread
270
Farmer's Bread
270
Speija Fruit Bread
270
Walnut Sesame Bread
250
Light Rye Bread
250
Field Blend Bread
270
Cranberry Walnut Bread
270
Mutligrain Bread
270

Savoury Flavours

Beef Pide
145
ham and Cheese Croissant
145
Sausage Roll
145
Tomato and Onion Quiche
200
Pancetta Quiche
200
Chunky Beef Pie
200
Chicken Pot Pie
200

Sandwiches

Bagnat Tuna
170
Ciabatta Mozzarella
170
Bakehouse Baguette
170
Lox Bagel
170
French Pastries
170
Cappuccino Slice
170
Strawberry Lychee
170
Lemon Meringue Tart
170
Ohaina Slice
170
Latour Slice
170
Vanilla Slice
170
Mango Delight
170
Summer Bloom
170
Triple Choco Slice
190
Carrot Cake Slice
190

Cookies, Bars and Bites

Conscious Cookie
75
Chocolate Chip Cookie
75
Raisin Oatmeal Cookie
75
Chocolate Amore Cookie
75
Granola Bar
75
Rocky Road Bar
85

Whole Cakes

Bread and Butter Pudding
950
Strawberry Lychee
990
Cappuccino
1250
Quark Cheesecake
1450
Mango Cheesecake
1750
Ohaina
1750
Triple Chocolate
1950
Carrot Cake
1950

Coffee

Americano
130
Cappuccino
165
Cafe Latte
165
Flat White
165
Mochacino
180
Chai Latte
185

Signature Sips

Classic Tea
120
Exquisite Tea
160
Signature Hot Chocolate
170
About Bake House
Bakehouse PH is a bakery and cafe located in Shangri-La at the Fort, Manila that offers a wide selection of freshly baked goods, pastries, and delicious treats for diners to enjoy. The menu at Bakehouse PH is so diverse that it could cater to various preferences and tastes. And with its inviting ambiance, mouthwatering selection, and commitment to quality, Bakehouse PH remains the number one place for those seeking a delightful bakery and café experience in the heart of Manila.
Bake House Menu Best Sellers
This menu is filled with a wide variety of unique and luxurious baked goods from Bake House.
Nutella Croissant – This is a delicious pastry that is filled with a smooth and creamy Nutella spread which makes it a perfect treat for those with a sweet tooth. The flaky, buttery layers of the croissant are perfectly complemented by the rich and indulgent Nutella filling.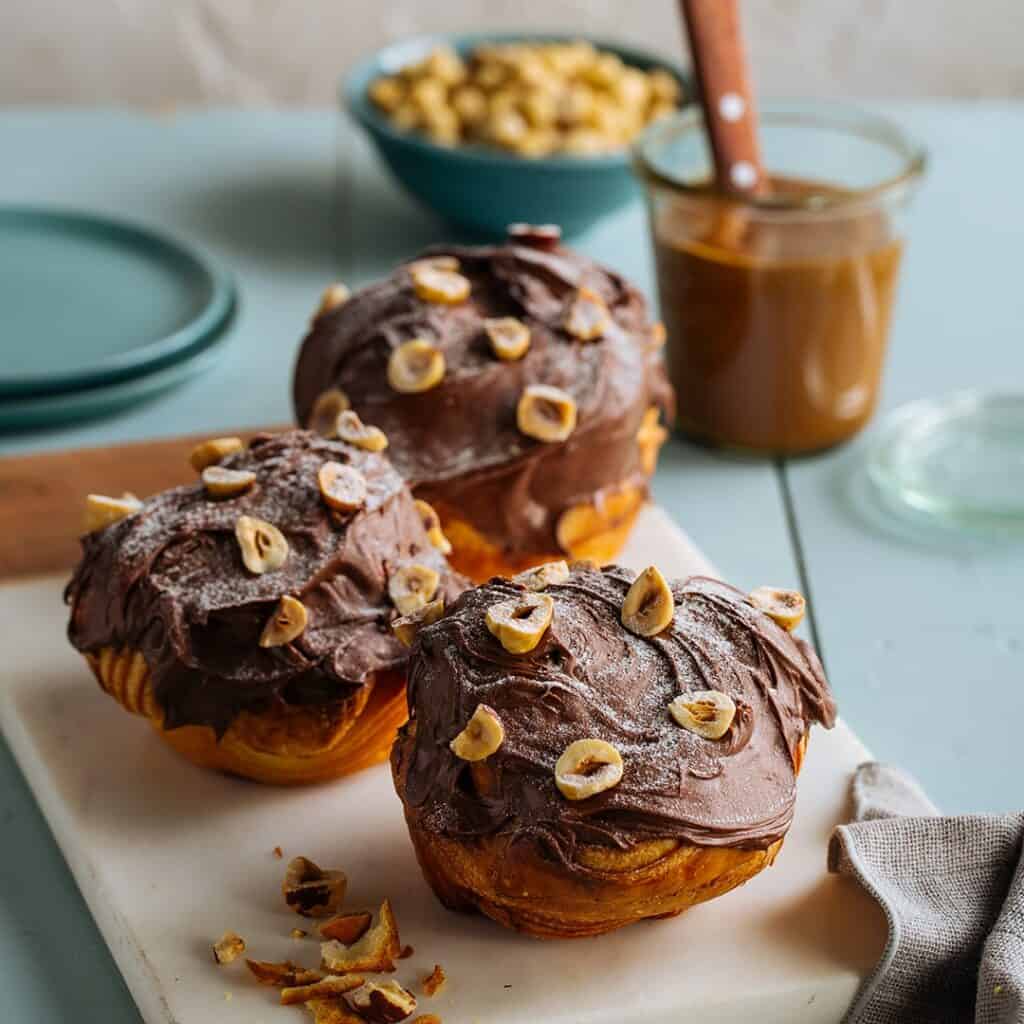 Cheese Bread – This is a savory and cheesy treat with cheese bread a soft and fluffy bread infused with the delicious flavor of cheese. It is a comforting and flavorful choice, ideal for pairing with soups, and stews, or simply enjoyed on its own as a tasty snack.
Farmer's Bread – As the name suggests, this bread menu of Bake House is a rustic and hearty option inspired by traditional farmer's recipes. It features a chewy crust and a soft, dense interior, providing a satisfying texture and giving customers a simple but enjoyable option.
Chicken Pot Pie – This pie is made with tender chunks of chicken, vegetables, and flavorful sauce, that are encased in a pastry crust resulting in a savory treat. The Chicken Pot Pie from Bake House is a comforting and hearty dish that's perfect for a satisfying meal, especially during cooler weather.
Chocolate Chip Cookie – It is a classic and beloved sweet treat from Bake House that is loved by many. It is made with soft and chewy dough, stuffed with generous amounts of chocolate chips giving it a perfect balance of sweetness and richness.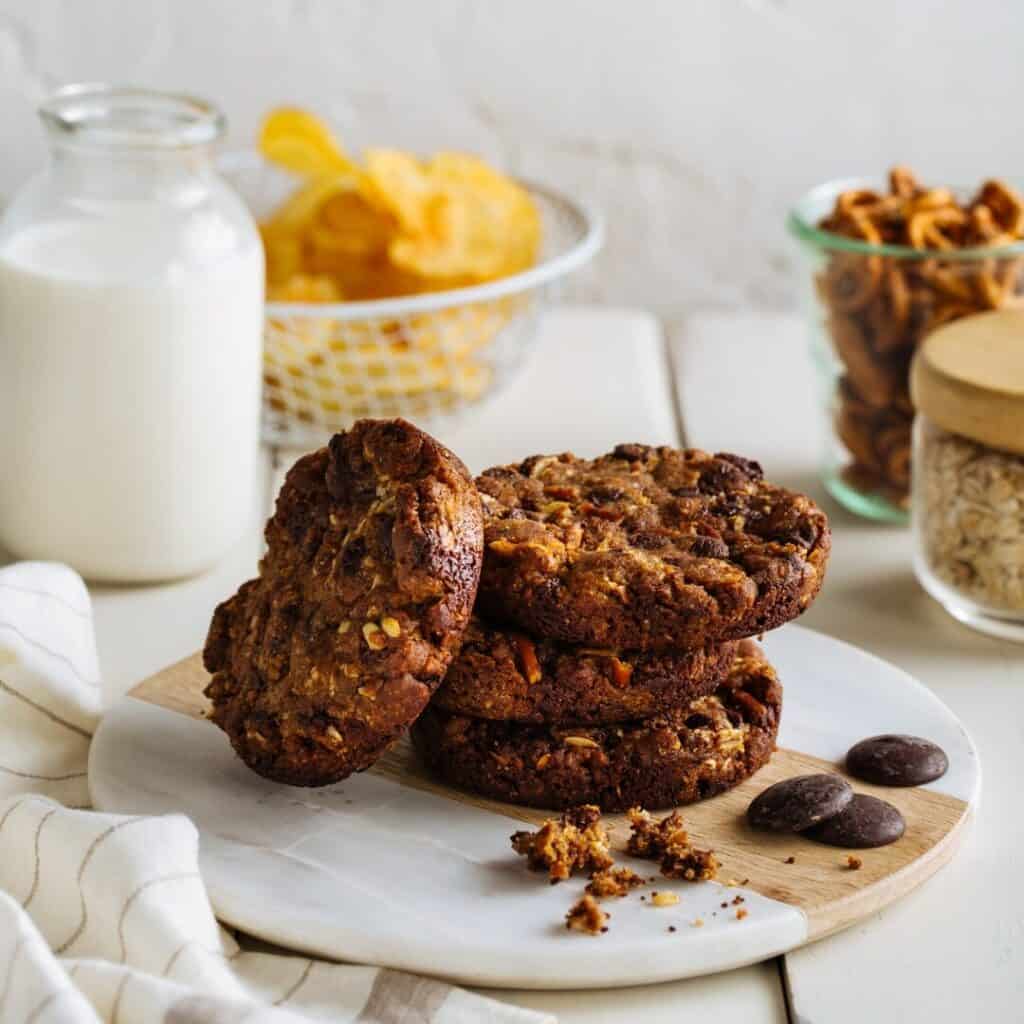 Tarts, Treats, and Sweets
It is made up of a wide variety of sweet and savory sweets that will undoubtedly satisfy anyone with a sweet tooth.
Pasteis de Nata – This is a traditional Portuguese custard tart pastry with a flaky buttery crust filled with creamy, smooth custard that is lightly caramelized on top, giving it a slightly burnt, sugary flavor. The combination of the crispy texture of the crust and the creamy custard results in a unique contrast that is loved by many.
Butter Croissant – It is a classic French pastry menu of Bake House that is made with layers of buttery, flaky dough, and a croissant is light, airy, and has a rich buttery flavor making it a perfect item for breakfast or as a snack with a cup of coffee or tea.
Chocolate Croissant – Also known as "pain au chocolat" in French, this croissant is similar to a butter croissant but with a delicious surprise. The flaky pastry is filled with a bar of rich, semi-sweet chocolate that melts slightly during baking, creating a heavenly combination of buttery goodness and chocolate.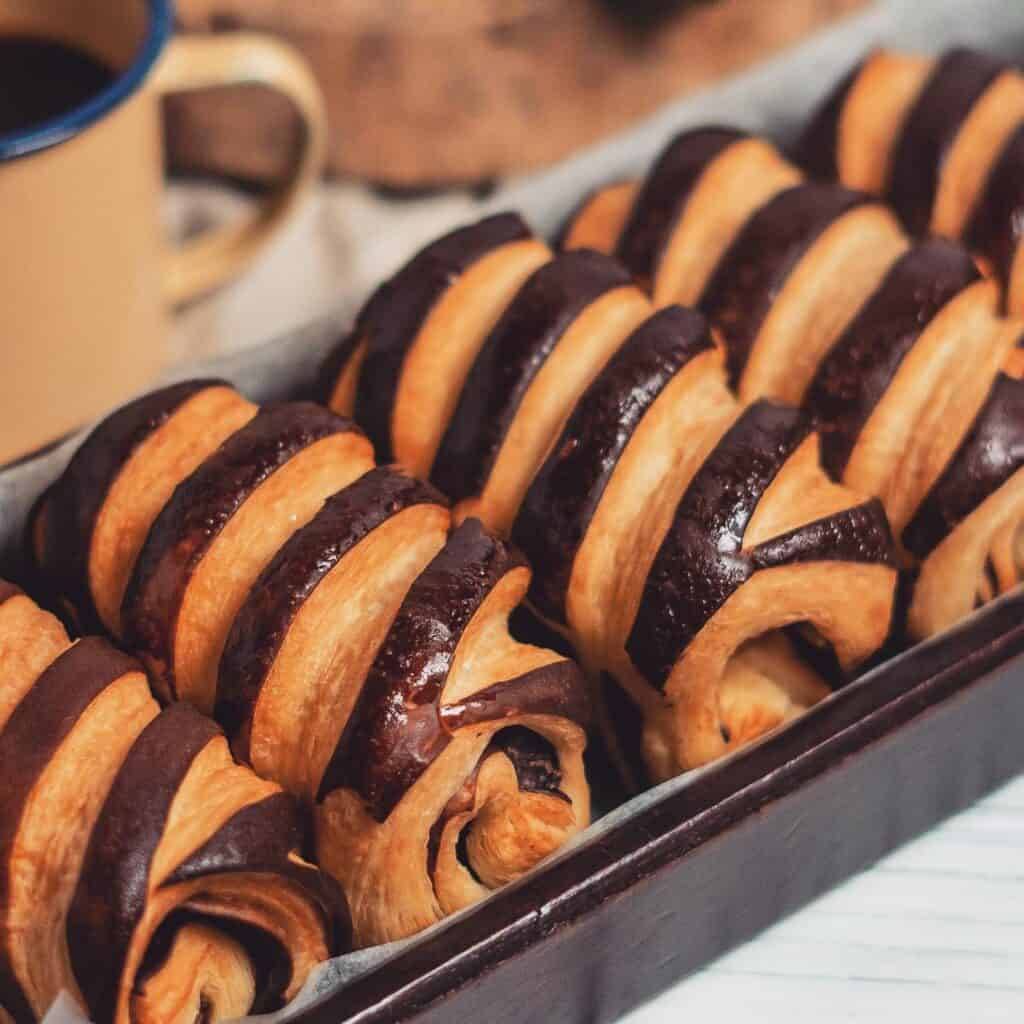 Bread and Baguettes
This menu is composed of a wide variety of soft and delicious bread and baguettes from Bake House.
Traditional Baguette – This baguette is a classic French bread that is popular for its long and thin shape with a little crispness on its crust. The traditional baguette has a soft, chewy interior with a slightly tangy flavor which makes a perfect thing for making sandwiches, bruschettas, or simply enjoying with butter or cheese.
Asian Sourdough Bread – It features a tangy, slightly sour taste, characteristic of sourdough, but with a unique Asian twist. It is made with natural fermentation, giving it a chewy texture and complex flavor profile that goes well with both sweet and savory toppings.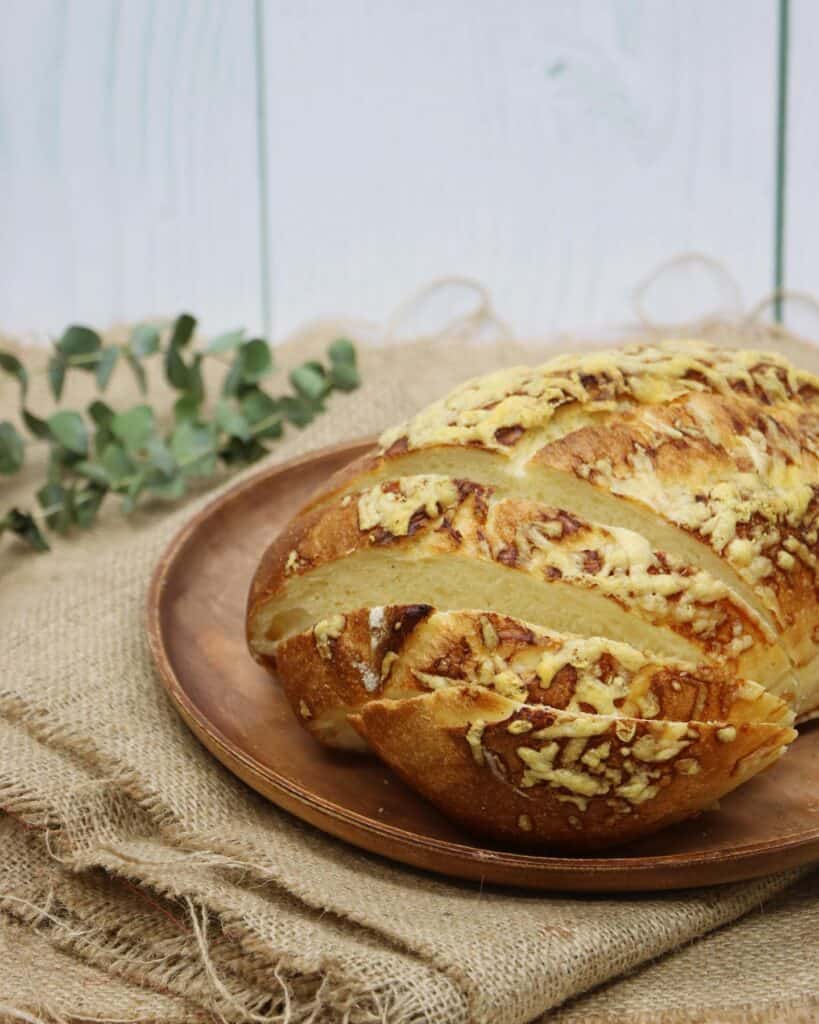 Sprouted Rye Bread – This item is a hearty and nutritious bread made from sprouted rye grains that makes it dense, moist, and has a rich, nutty flavor. It is a good source of fiber and nutrients and is often enjoyed as a healthier alternative to traditional white bread.
Savoury Flavours
This menu is a collection of different kinds of bread, each one filled with tasty meaty fillings. These special breads are like little packages of joy that you can enjoy all on their own and they'll still keep you feeling full and satisfied. It's like having a mini meal that's both scrumptious and hearty.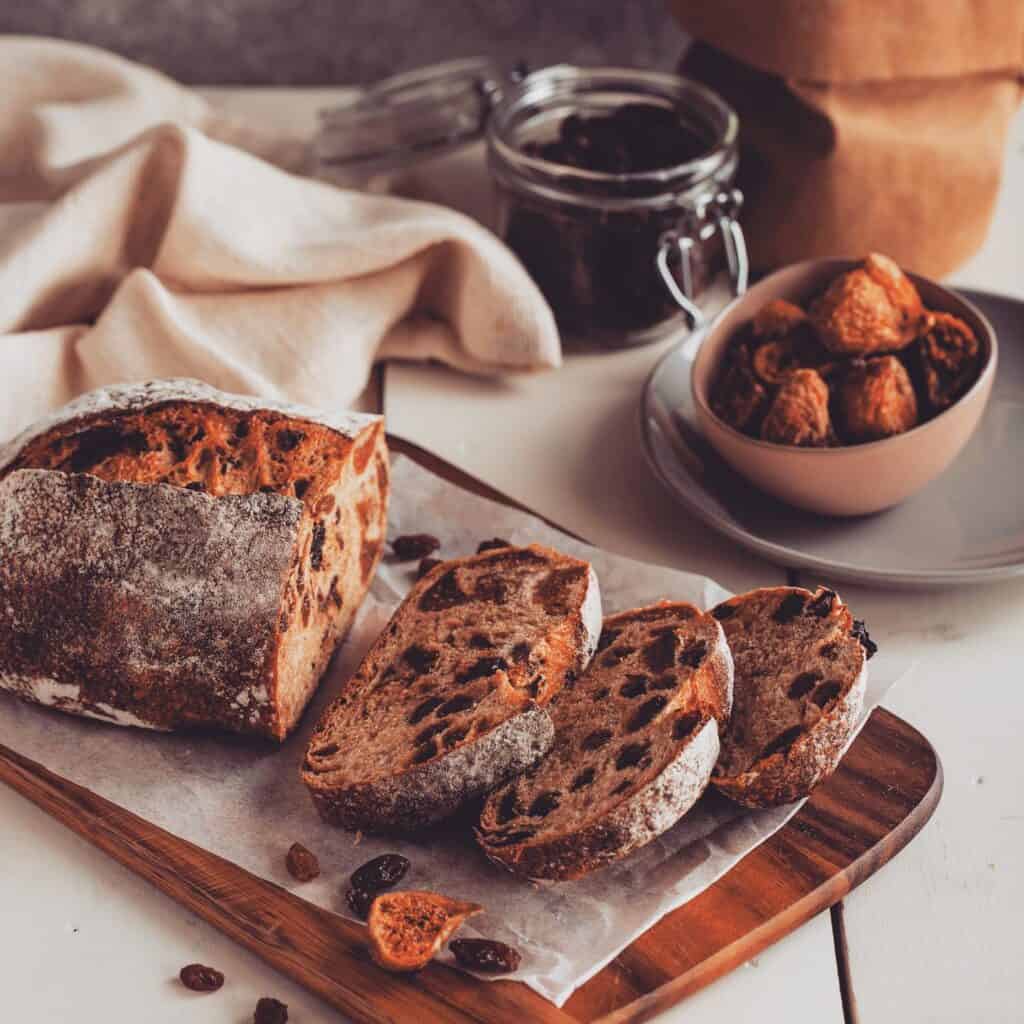 Sandwiches
Let me tell you about this awesome menu from Bake House! It's full of different kinds of sandwiches that will make your tummy happy without making your wallet sad. The folks at Bake House really care about how these sandwiches taste, so they use the best stuff to make them super yummy and satisfying. It's like they're making each sandwich with a sprinkle of magic!
Bake House Menu Delivery
Bake House has a super easy way for you to enjoy their tasty treats without even leaving your home! They've got a menu delivery. That means you can pick out all your favorite baked goods from their menu and have them delivered right to your door. It's like having a delicious bakery right in your living room! They use special apps like FoodPanda or GrabFood to bring you the goodies. So, you can relax and enjoy all the tasty treats without having to go anywhere. How awesome is that?
Social Media Pages
Stay in touch with all the excitement – there are awesome promotions, special offers that you won't want to miss, and even fantastic giveaways that will make your mouth water for more! At Bake House, they spread love and deliciousness, one yummy bite at a time. Jump into the fun by following them on social media and share your own #BakeHouseMoments with fellow food lovers who are just as passionate about tasty treats as you are.
Instagram: https://www.instagram.com/bakehousemnl
Website: https://www.shangri-la.com/manila/shangrilaatthefort/dining/restaurants/bake-house/
FAQs
Where is Bake House located?
You can visit Bake House at Lobby Level, 30th Street corner 5th Avenue, Bonifacio Global City, Taguig City.
What kinds of bread does Bake House offer?
Bake House offers a wide variety of bread like baguettes, sourdough, croissants, bagels, and more!
Are there gluten-free options available at Bake House?
This bakery does offer gluten-free options to give customers with dietary restrictions options to choose from.
Can I place custom orders for special occasions at Bake House?
Yes, you can place custom orders for any occasion at Bake House.
Does Bake House have a loyalty program for regular customers?
Yes, Bake House does provide a loyalty program for both their new and regular customers.
Conclusion
Bake House is a very accessible bakery that can be found at Shangri-La at the Fort, Manila. It is a must-visit destination for bakery and cafe lovers that are looking for a diverse menu. Bake House offers an extensive selection of freshly baked goods, pastries, and treats that can cater to the various tastes and preferences of visiting customers. So, if you're looking for a cozy and satisfying bakery in Metro Manila, Bake House is the perfect place to visit.