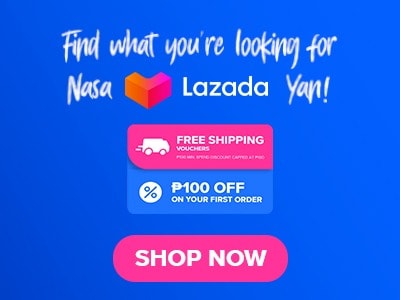 Who could ever resist the aroma of good eats, found only in the best classic restaurant in Metiz? A bunch of new dishes poured with thorough experimentation and creation to produce the greatest food of locally made concoctions and combination of modern Filipino, western and northern cuisine. Delicate vegetable dishes, natural local ingredients of healthy, fresh seafood, soups, and meat lightly served at your secured table. Let's not forget their exemplary grills and desserts to satisfy your tastebuds. The creation of simple pleasure from their dining which offers a separated and spacious area with limited capacity makes you feel at home. They also dine out on their cozy little patio with a chill area which relaxed you with their plants and candles as you enjoy their savory dishes. Let us get to know the Metiz menu a little bit more and without further ado, let us start.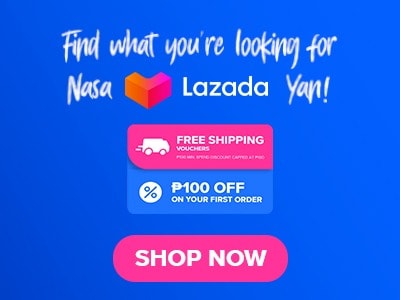 Menu Items
Price (PHP)

Umami mo

Pork&beans metiz good for 2-3 persons
850
Squid inasal good for 2-3 persons
750
Kalderetang baka redux good for 2-3 persons
1150
Basa sa gata good for 2-3 persons
850
Cool caramelized banana dessert good for 2-3 persons
400

Cocktails

Honey mead negroni
280+
Gin ampalaya
280+
Kamias shrub
280+
Mestiza
280+
Citrus maxima
280+
Wines
280+

Menu carte blanche

Five courses choice of mains
1500

Red wines

Cuvee des galets bottle
1375
Cuvee des galets per glass
270
Chateau tire pe diem
1375
Parotet vermell
2100
Tour de pierres
2100
Cuvee de jeune vigne
2900
Lousas vina de aldea
2900

White wines

Azimut blanc bottle
1375
Azimut blanc per glass
270
Clos des verdots
1375
Cullerot
2100
Petit fume
2900

Sparkling wines

Azimut brut
2100
Drappier primier cru
5500

Rose wines

Corail
2100

Coffee

Bukidnon coffee organice arabica
150+
Coca-cola, zero, light
150+
Sparkling water
70+
About Metiz
Metiz restaurant was founded in 2018 by Chef Stefan. This restaurant is just new in the local fine dining here in the country. The idea of opening this restaurant was on his mind since 2016 when he was living in Colombia operating Tria (restaurant) This is the time when Chef Stefan realized that he enjoyed cooking.
He then started exploring different processes and fermentation, in the middle of everything he then discovered that he enjoyed working with Filipino flavors. Unfortunately, the trial was not a success. The food was often eclectic due to constant experimentation. He then go home to the Philippines and started Metiz.
Serving small menus mostly traditional Filipino flavors inspired by local techniques and culture. Metiz opened its doors to the public in 2019 and the rest was history. Nowadays we can enjoy every delicious food that they offer.
Metiz Menu Best Seller
Here is the list of Metiz must-try menus. This could be your guide if you plan to try their restaurant. (Safe choice)
Hito – A humble catfish was transformed into something fancy. A wow dish actually. Their hito dish is really outstanding. serve with very crispy skin, the crispiness of the skin made this dish exciting and enjoyable plus the great one-of-a-kind taste. Hito was fermented for five days in salt. Very tasty With a chicken liver sauce that adds flavor to this dish. Highly recommended Metiz menu if you are a fish lover.
Poached Chicken Breast with Coconut Milk and Clam Sauce – Be delighted with this savory and very flavorful chicken. Not too heavy but really satisfying dish. I can recommend this for those who don't want too heavy a meal. Coconut milk gives a strong flavor also the clam sauce. A must-try for anyone who wanted to eat chill and count calories.
Ampalaya Patola and Fermented Tomato – If you want to fulfill your daily dose of vegetables then this is for you. Fermented tomato gives a blast full of flavor to this dish. They gave the classic ampalaya and patola a lovelier accent. Something you must try if you don't want to eat meat but wanted a delicious option.
Pork Maskara (Pig's Cheeks) – This dish is topped with fermented jackfruit glaze, not your typical pork mascara but a lovely combination that will wow anyone that will try this. It also has wild pepper leaf and also served with calamansi and chili on the side for a strong start. Perfect appetizer and a must-try.
Charred Eggplant Salad – This Metiz menu comes with gata and various pickles hint of citrus and is also topped with ubod for a good presentation. This light but delicious dish is not your usual salad. The coconut milk itself gives a distinct aroma and flavor to the salad making it easily enjoyable and one of a kind. You can only find This specialty in their restaurant and that made this dish special.
Caramelized Banana – Banana was cooked carefully with rum it also has cashew and pandan dessert cream to add flavor to the banana for a more appetizing experience. Topped with buko ice and this is really a perfect dessert. The taste is really good but the serving is not too much. A great dessert after all of the flavors that you tasted from the appetizer to the main course.
Metiz Menu Review
A lot of media influencers and bloggers have already tried this restaurant and one thing is very common in their reviews for this restaurant. The foods are amazing, outstanding, complex, and kinda new but a great way to enjoy new flavors. Upon checking on the web there are a lot of reviews that came thru Facebook, tomato, table agent, and many more, and surprisingly the standard reviews for this restaurant are lowest four Something and the highest is perfect five, which only proves that this restaurants food is really delicious not just the food but also the service.
Metiz Reservations
For reservations, you should call or message them thru their cellphone number at 09177004109. They are open from Tuesday to Friday from 6 pm – 11 pm and Saturday from 12 noon to 3 pm and 6 pm until 11:30 pm. They are closed on Sundays and Mondays.
Metiz Menu Delivery
Upon thoroughly checking if they do have food delivery unfortunately I found none. They only offer to dine in and take outs but they're not yet offering delivery services for the loyal customers who cannot go to their restaurant. Luckily we have those third-party delivery services that you can use like Food Panda and Grab Foods.
Social Media Pages
Here are their social media pages that you should like and follow to be updated on their latest menus and creations.
Facebook: https://facebook.com/metizresto
Intagram: https://www.instagram.com/metizresto/
Conclusion
The food is really good this restaurant is good and highly recommended for customers who are looking for a different taste and something new. The place is really cozy they have a very nice comfortable and classy place and the restaurant was well maintained. When it comes to crews and staff they are very polite, everyone will treat you well the moment that you enter their restaurant. The creativity of the Metiz food menu creations is really something and also a good experience. Great place. Thumbs up.