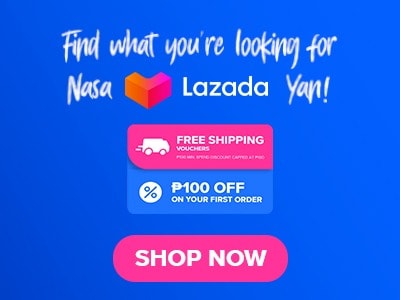 Have you found yourself craving a Korean Samgyupsal these days? Or are you looking for a new place to dine in with your family and friends Where you can enjoy a barbecue and good stuff at the most affordable price? Great news! I found something interesting. Here's a good suggestion for you. Have you heard about Romantic Baboy? If not I know you'll be interested in this article. Romantic Baboy is a Korean barbecue restaurant that offers an unlimited dining experience. They have a lot of marinated meats to offer that are ready to cook for your best dining experience, they don't have a time limit for their unlimited promo and that's "sulit" right? Plus, the side dishes are really good as well. In this article, we are going to get to know the Romantic Baboy menu and about this restaurant. I hope after this you'll consider dining in with them, based on my personal experience the food is really fantastic and delicious plus if you are a heavy eater this is a good place to go especially if you love barbecue. So much for the long introduction people, Without further ado let's start.
Below, you'll find the updated list of Romantic Baboy menu prices.
Menu Items
(PHP)

Marinated or Plain

Herb samgyupsal
Woosamgyup
Moksal
Daepae
Yangyum galbi
Romantic bulgogi
Spicy beef
Curry beef

Additional New Menu

Smokey duck
Smokey samgyupsal
Smokey chicken
LA Galbi
Crazy buldak chicken
Tteokgalbi
Cheese scallops

Sidings

Ramyun
Seafood ramyun
Robokki
Bibimbap
Kimchi fried rice
Beef fried rice
Kimchi
Doenjang jjigae
Sundubu jjigae
Romantic Baboy About
Romantic Baboy first started serving its customers back in 2018, their first branch is in Tomas Morato. Since their first opening Romantic Baboy has been the new favorite in the country since they are also the first Korean barbecue restaurant to offer unlimited pork and beef barbecue with cheese here in the Philippines, also there is no time limit and that's one of the main reason why consumers choose to go with them.
Romantic Baboy is an authentic modern Korean barbecue restaurant and according to the owners they wanted the restaurant name to appeal to Filipino customers that's why they named it Romantic Baboy to catch the attention of Filipino consumers. In just a few weeks after opening Romantic Baboy already gained popularity with the consumers because of the unlimited barbecue that they offer plus there is no time limit policy so people see them as a "sulit" restaurant.
At 549 per head, you can enjoy an unlimited barbecue at Romantic Baboy plus side dishes that you will truly enjoy. As of now Romantic Baboy has 85 branches in the entire country according to their website and they are growing really fast and that's impressive. You can find them in different locations in the metro and also in some cities nearby. Most of their locations are in malls.
Romantic Baboy Menu Best Seller
Romantic Baboy menu is composed of 8 types of different meats marinated and plain. Though everything on the Romantic Baboy menu is delicious, the most popular among all is the romantic bulgogi. This sweet style of Korean beef is one of their most popular, we all know that Filipinos have a sweet tooth right? Maybe that's why.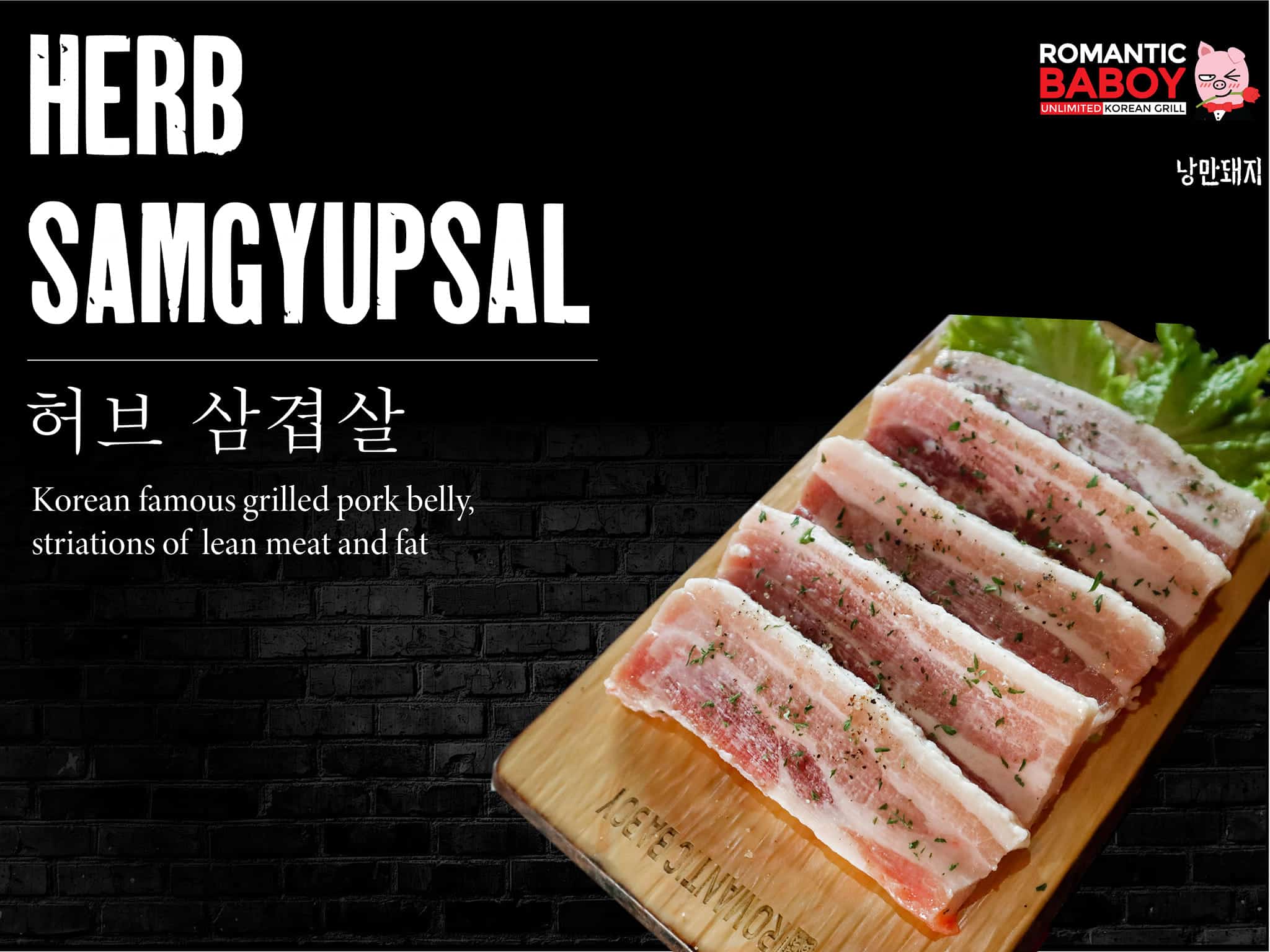 The herb samgyupsal is also good and popular with its just right texture of fats and meat this is definitely a must-try, I actually enjoy this herb samgyupsal personally. The last one on their list of the most popular menu is their Daepae Samgyupsal. This one is pork belly slices and is very easy to cook.
FAQs
What is Romantic Baboy?
Romantic Baboy is a modern Korean barbecue restaurant that offers unlimited Korean barbecue along with different side dishes. You can enjoy their delicious barbecue goodness without a time limit. This Korean barbecue restaurant serves marinated and plain meats ready to be grilled right on your table.
Why is it called Romantic Baboy?
According to the owner, they named the restaurant Romantic Baboy so that it'll sound appealing to Filipino customers.
How much is unli in Romantic Baboy?
For as low as 549 pesos per head only, you may enjoy an unlimited barbecue in their restaurant.
Can you eat at Romantic Baboy alone?
Though most of us love to eat with friends and family yes you can. The great food and ambiance will make you forget that you don't have company but of course, it's more enjoyable to eat with family and friends with you right?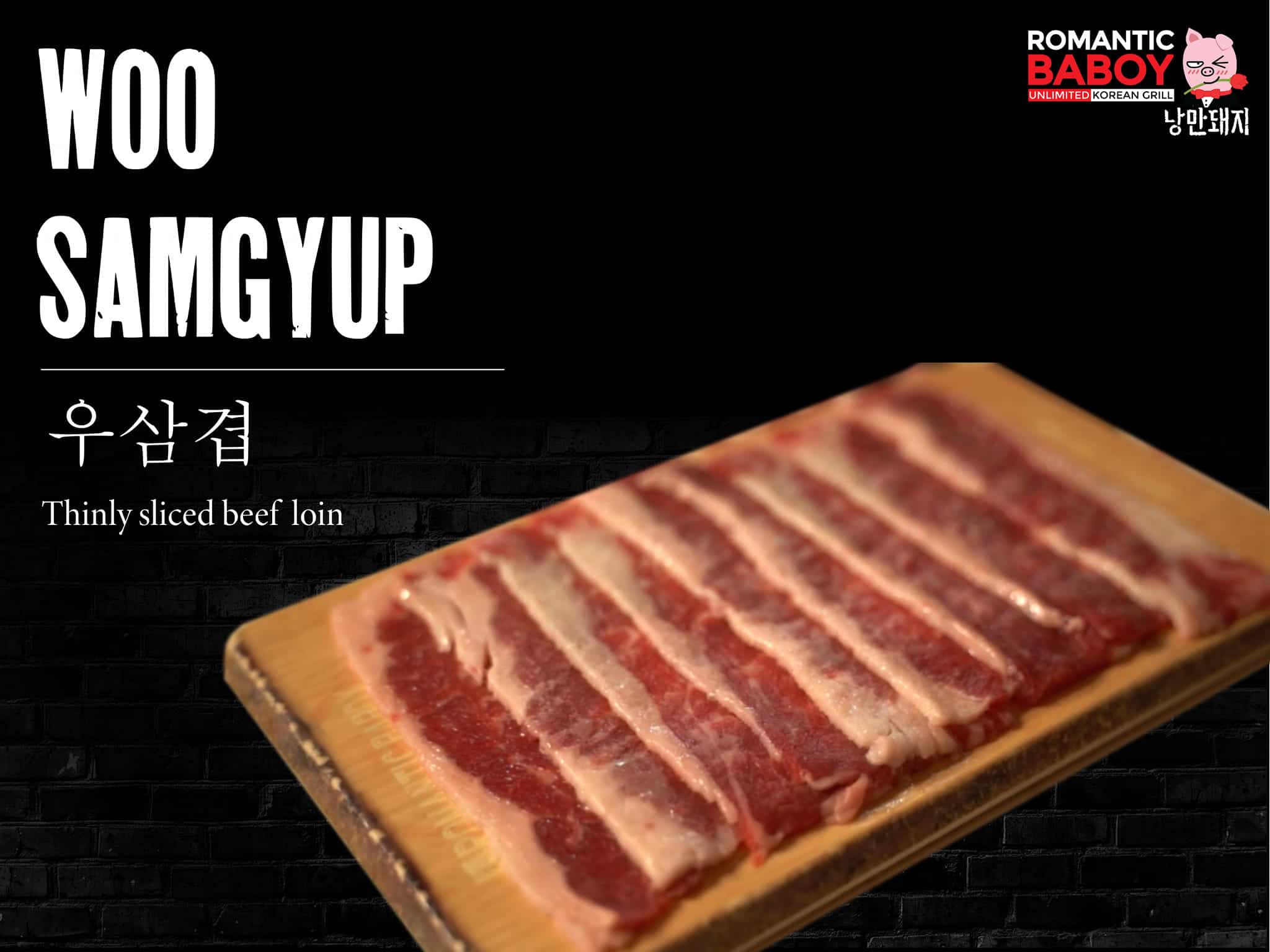 Is there beef in Romantic Baboy?
Yes! Even though their restaurant name is "Romantic Baboy" and it sounds like they only serve porks, they have beef on their menu.
How to Contact Romantic Baboy Staff in the Philippines?
If you have comments suggestions and questions regarding their services and products you can easily reach them thru the following:
Facebook – https://facebook.com/RomanticBaboy/
Instagram – https://www.instagram.com/romantic.baboy/
Though every branch has different phone numbers you can easily search their branch phone number on the web.
Romantic Baboy Menu Delivery Services
If you are craving Romantic Baboy you can also order a full set menu. The full set menu includes kimchi, 3 side dishes, rice, soup, and 170g of your chosen meat. For the full set menu, They have a samgyupsal set, daepae set, moksal set, galbi set, bulgogi set, spicy beef set, and woo-samgyup set. Prices range from 350-390php.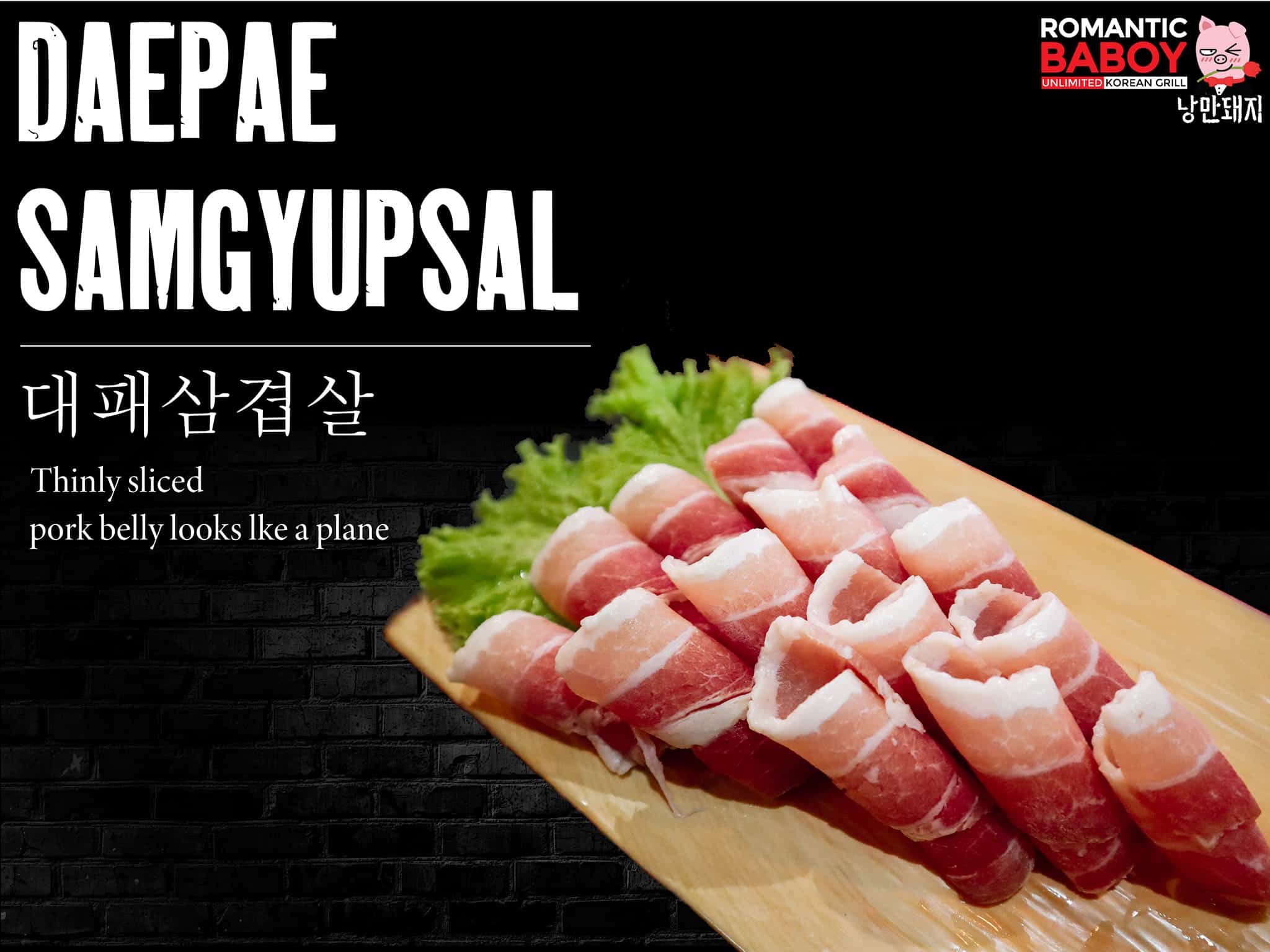 A simple set menu is a different thing though. This one is consist of samjang sauce, rice, and 170g of the meat of your choice. They offer galbi set, bulgogi set, spicy beef set, daepae set, moksal set, woo-samgyup set, and heb samgyupsal set. Prices range from 229 – 269php.
You can order your favorite Korean barbecue ser thru third-party delivery services like Food Panda and Grab Foods.
Conclusion
The quality of the food on the Romantic Baboy menu is really something. I mean who wouldn't want affordable and great-tasting food plus unlimited right. The taste of the meat together with the fresh lettuce and other sauce and side dishes is just unforgettable. I personally got to their restaurant and the place was amazing the crews are polite the service is good I don't know what not to love anymore. I also noticed how quickly they served their customers, even without calling their crew they will go to your table and ask what else you want and that's a plus for them. Though sometimes the place is already full and you needed to wait a couple of minutes the wait is worth it. Definitely, one of the best places to consider when it comes to Korean barbecue plus their price is lower than other Korean barbecue restaurants in our country. Highly recommended and excellent service. Thumbs up.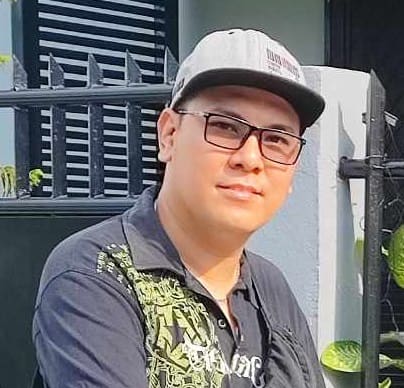 Hi! I'm Nivek Strife, the person who made MenuPH. I'm the one who added most of the popular menus you see on this website, and I really hope you enjoy them! Feel free to check them all out.
Growing up, I was surrounded by lots of tasty foods, like the classic Adobo and the sweet Leche Flan. That love for the many flavors of the Philippines is what got me excited about adding to MenuPH. When I learned how to make websites, I saw the need for a place to show off all the amazing Filipino dishes, and that's how MenuPH started.
MenuPH isn't just a website; it's like a fun journey into food. I've teamed up with famous chefs and found great places all over the Philippines to bring you a bunch of menus that show off the best of Filipino cuisine. Whether you're into the usual dishes or new twists, MenuPH is here to guide you through the rich world of Filipino flavors.
With MenuPH, my aim is to help local businesses, talk about good food choices, and make a group of friends who love food. No matter if you like fancy restaurants or street food, MenuPH has something for you. Come join me on this food adventure as we find great places, taste real flavors, and enjoy the unique food traditions that make the Philippines awesome.