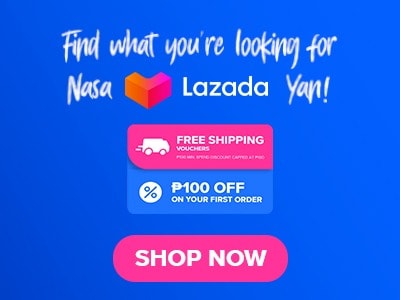 There are many different items on the menu at Cafe Adriatico, including seafood, pasta, meat, and vegetarian options. Chicken Relleno, Beef Salpicao, and Seafood Paella are some of its most popular dishes. In this cafe, there is also a bar with a variety of cocktails, wines, and other drinks. It is a popular hangout for both locals and tourists looking to unwind and enjoy a drink or two.
Below, you'll find the updated list of Cafe Adriatico menu prices.
Menu Items
Price (PHP)

Good Morning

Fisherman's Breakfast
325
Farmer's Breakfast
325
Landlord's Breakfast
325
Paksiw na Pla Pla
475
Daing na Bangus
325
Tocino Pampanga
250
Tapang Baka
290
Vigan Longganisa
335
Tamis Ang Hang Longganisa
295
American Dream
295
Corned Beef
265
Spiced Sardines
290

Omelettes

Spanish
265
Mushroom and Tomato
255
Emmenthal Cheese
285
Shrimp
285
Champignons
245
Plain Omelette
175

Light & Easy

Cereal and Fresh Milk
175
Breakfast Rolls, Butter and Jam
145
Kesong Puti with Pan de Sal
195
Breakfast U.S. Top Blade Steak
385
Bacon & Egg
285
Ham & Egg
285
French Toast
195
Pancakes
275

Soups

Sopa de Marisco
220
Spanish Corn Soup
145
Cream of Two Mushrooms
145
French Onion Soup
185

Salads

Caesar Salad
285
Chef's Salad
285
Salad Premiere
299
Nacho Salad
299

All Time Cafe Favorites

Akuw'a (Yemeni Oxtail)
625
Tenderloin Tips Saute
485
Beef Spareribs Ninja
455
Lengua Estufada
485
Spareribs Adobo Rice
465
Salpicao Rice
545
Spanish Callos with Garlic Bread
395
Embutido
345
Lola Ising's Adobo Rice
465
Pollo A La Pobre
395
Knockout Knuckles
695
Chicken Stroganoff
395
Beef Stroganoff
595
Chicken A La Kiev
395
Arroz A La Cubano
355
Lola Ising's Adobo Flakes
275

Steaks

U.S. Black Angus Rib Eye
925
U.S. Tenderloin Steak Specials
625

Seafood

Lapu-Lapu Meuniere
625
Prawns in Garlic
675
Norwegian Salmon
525
Blue Marlin Provencale
475
Grilled Tanguingue with Onions
455
Prawns Thermidor
675

Pastas

Seafood Linguini
295
Spaghetti ala Bolognese
295
Spaghetti ala Carbonara
295
Penne ala Putanesca
285
Penne al 'Arrabiata
265
Polpetta Spaghetti
295
Baby Squid Pasta
295

Afternoon Delights

Our Famous Pancit Palabok
255
Special Ensaymada
195
Baked Macaroni
205
Arroz Caldo with Tokwa't Baboy
225
Dinuguan at Puto
225
Suman sa Lihiya with Salabat
145
Kesong Puti with Pan de Sal and Chocolate Eh!
195
Chocolate Eh! Fondue
295
Pork Empanadas
225
Special Bibingka
245

Sandwiches

Classic Burger
345
Adriatico Club Sandwich
265
Adobo on Pan de Sal
195
Tuna with Grilled Emmenthal Cheese
245
Shredded Corned Beef and Pan de Sal
195
Chicken Salad Pan de Sal
195
Mushrooms And Mozzarella Melt
295
Quesong Puti Tostado
315

Tapas & Pica-Picas

Hummus with Pita Bread
195
Gambas al Ajillo
285
Schublig Smothered with Onions
275
Crunchy Calamari
195
Mushrooms in Garlic
195
Chorizo with Garlic
265
Squid Tactics
285
Jamon Serrano and Chicken Croquetas
250
About Cafe Adriatico
Café Adriatico is a well-known restaurant in Manila, Philippines. Larry J. Cruz, who also founded the Larry J. Cruz restaurant, founded it in 1979. Café Adriatico is known for its cozy and vintage interior design, as well as its menu, which includes Filipino and Spanish dishes. Since then, the restaurant has become a landmark in Manila's Malate district, attracting both locals and tourists. Café Adriatico is still a popular restaurant in Manila and a must-see for anyone looking to sample traditional Filipino-Spanish cuisine in a unique and charming setting.
Cafe Adriatico Menu Best Seller
The dishes that are part of this list are those that are mostly ordered by visiting customers. If you have no idea which menu to choose from Cafe Adriatico, you can't go wrong with the following.
Daing na Bangus – Another option for a great breakfast meal is this Daing na Bangus. Due to its reasonable price, it is also considered as a traditional breakfast item in the Philippines. Pair it with rice and you will surely have a filling meal!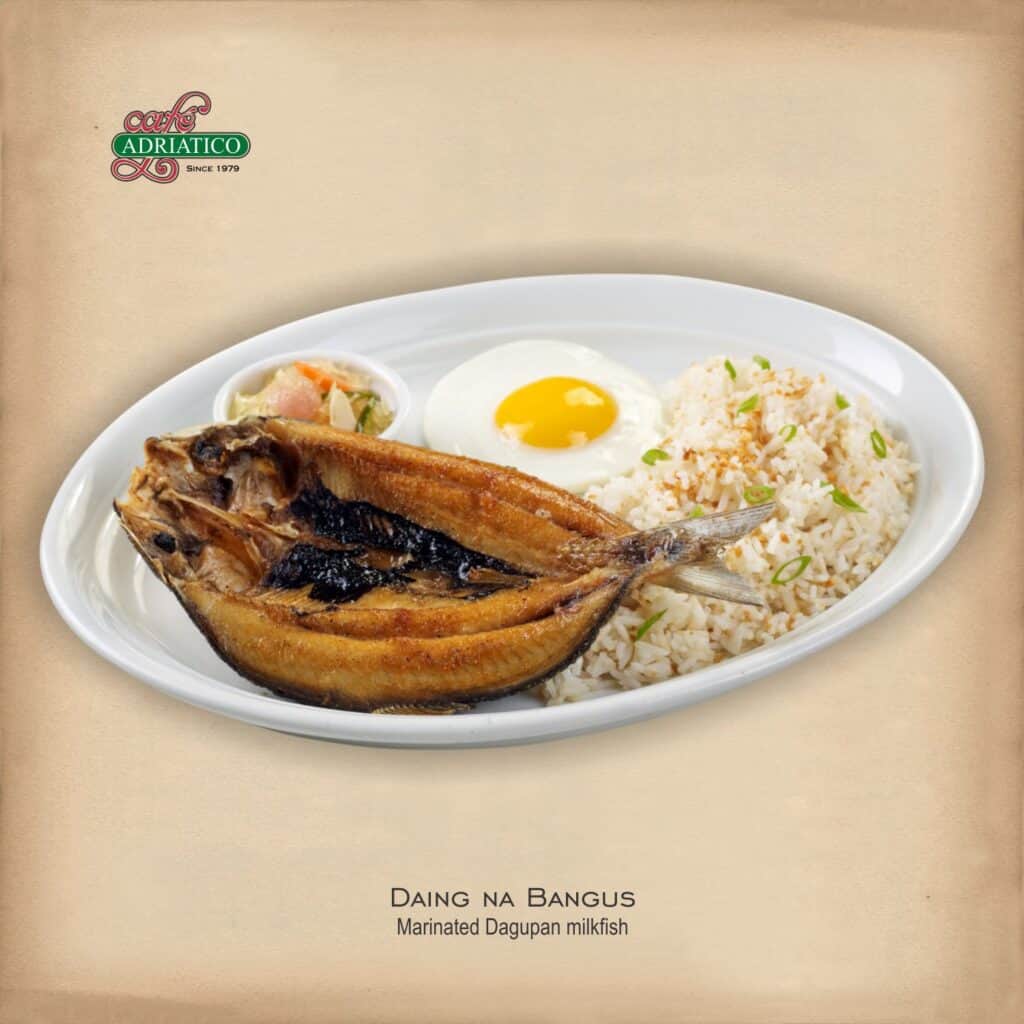 Tocino Pampanga – Tocino Pampanga is a sweet and savory cured pork dish that is a traditional Filipino breakfast. Not only are the ingredients used in this dish the best in Pampanga, but they are also considered the best in the Philippines. There is no better place to eat a tocino breakfast than at Cafe Adriatico.
Tapang Baka – This one is also a popular breakfast item that is made of sweet and salty dried beef. This is a hearty breakfast menu of Cafe Adriatico that is good for those who love slightly crispy and a little bit stretchy pieces of beef jerky.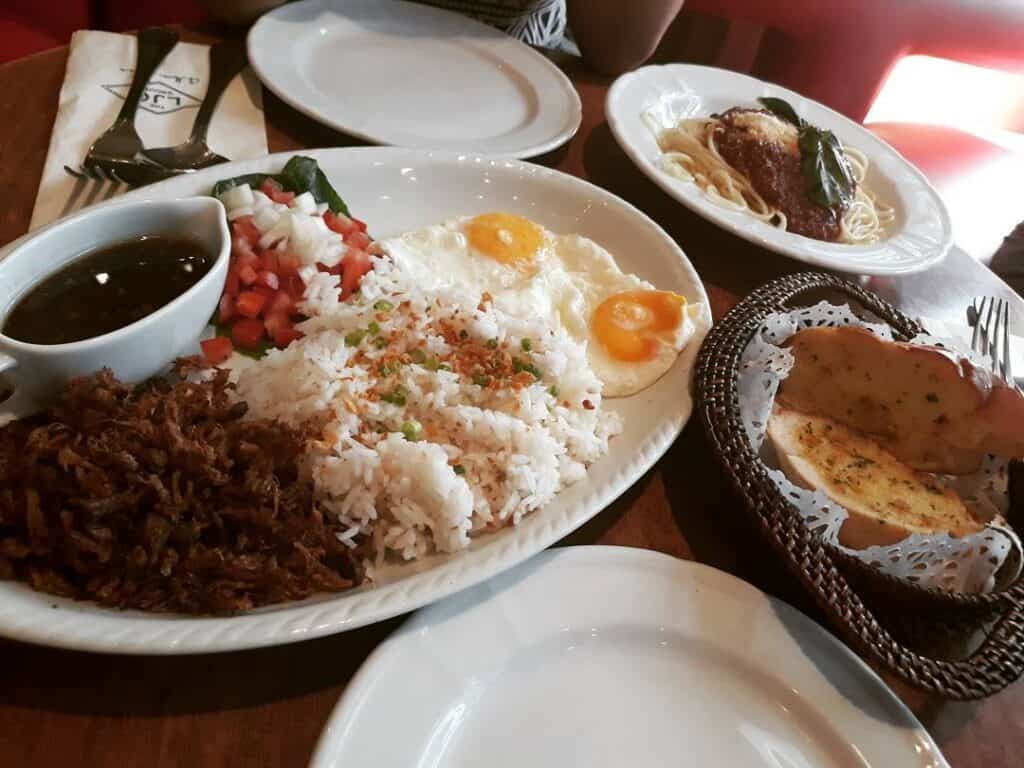 Vigan Longganisa – If the Tocino Pampanga is the best tocino in the whole Philippines, this Vigan Longganisa is the best longganisa there is in the country. Anyone who tries this breakfast dish will no longer be satisfied with a standard longganisa.

Good Morning Menu
The Good Morning menu features a delectable selection of hearty and satisfying Filipino breakfast dishes. Although it is usually for breakfast, you can still order these Cafe Adriatico menus at any time.
Fisherman's Breakfast – Two eggs, fried rice, and your choice of boneless bangus or smoked fish are included in the Fisherman's Breakfast. This breakfast meal will provide you with the energy you need to begin your day.
Farmer's Breakfast – Like the first breakfast meal, Farmer's Breakfast also includes two eggs and fried rice that will surely keep your day going. The only difference is this meal's extra choice of dish, which is pork tocino or beef tapa.
Landlord's Breakfast – The Landlord's Breakfast includes two eggs, fried rice, and either Vigan longganisa or tapang baka. It is the most hearty and filling breakfast meal that Cafe Adriatico offers.
Paksiw na Pla Pla – This is a classic Philippine seafood stew that uses Pla Pla as its main ingredient. It is a staple breakfast dish in the Philippines that has a distinct sweet and sour flavor.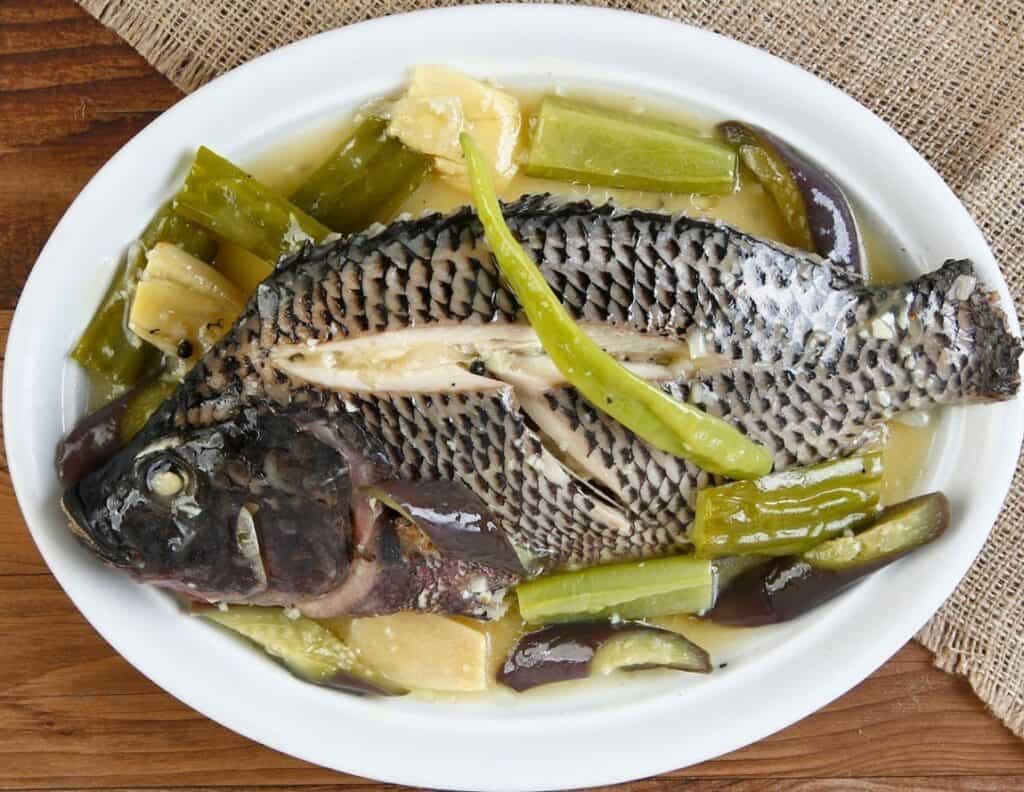 Omelettes Menu
This menu features a wide range of omelette dishes. Some of them have their own twist that Cafe Adriatico added.
Plain Omelette – This dish is a plain omelette that is ideal for those looking for a simple and inexpensive side dish.
Mushroom and Tomato – This Cafe Adriatico menu are healthier and more filling because it is an omelette stuffed with sliced mushrooms and diced tomatoes. Even though this dish is almost like a luxury dish, it is also reasonably priced.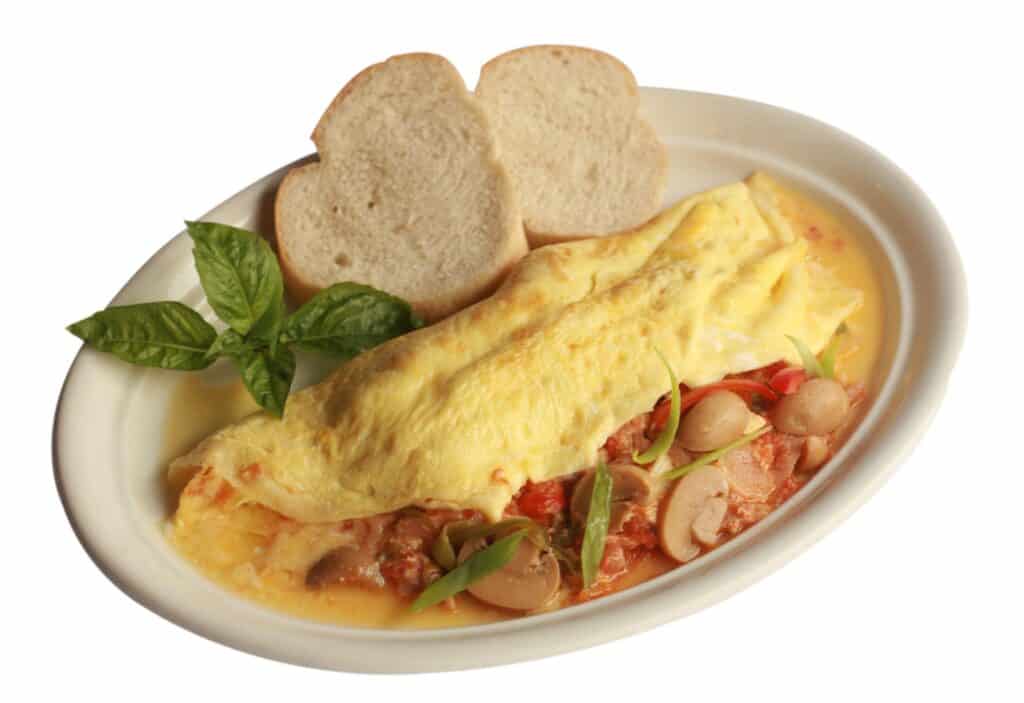 Emmenthal Cheese – A luxurious omelette dish topped with Emmenthal cheese, which enhances the flavor of the omelette itself. This is a one-of-a-kind omelette that you won't find in any other restaurant.
Shrimp – This is a seafood-inspired omelette dish that is filled with sauteed shrimp. It is the ideal breakfast choice for seafood lovers or those who want to have a healthy but filling breakfast.
Champignons – This omelette is one of the healthier options on this menu, it is filled with champignon mushrooms. It may not be as filling as the other omelettes on this menu, but the toast that comes with it more than compensates.
Light and Easy
This menu provides light and easy meals that are simple yet satisfying breakfast options for a variety of tastes.
Cereal and Fresh Milk – This is the ideal item from Cafe Adriatico's menu for those who prefer a quick breakfast. Not only is this delight, but it is also a healthy option which is why many customers prefer Cereal and Fresh Milk
Breakfast Rolls, Butter, and Jam – Breakfast Rolls with Butter and Jam are a traditional and filling breakfast option for those who enjoy bread in the morning. It is light and easy to eat, and it is enough to give you the energy that you need to start your day.
Kesong Puti with Pan de Sal – This is a flavorful and light take on a traditional Filipino breakfast that is good. Kesong Puti with Pan De Sal is considered a staple breakfast dish in the Philippines. Many locals love it for its creamy and tasty flavor.
Soups
The soup menu at Cafe Adriatico features a variety of flavorful options. All of the flavor options that they provide are delicious and satisfying. This is a menu that should be ordered whenever you visit Cafe Adriatico.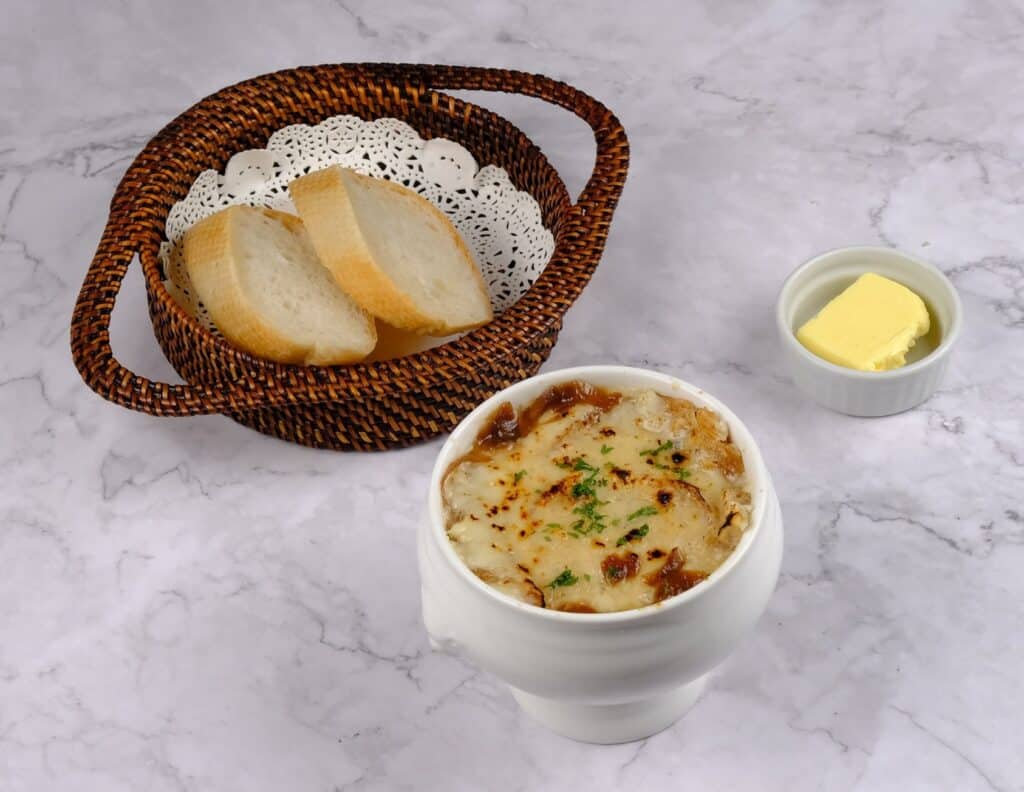 All-time Cafe Favorites
The "All Time Cafe Favorites" menu at Cafe Adriatico features a variety of delectable dishes that are sure to satisfy any craving. Overall, Cafe Adriatico's All Time Cafe Favorites menu offers a variety of classic Filipino and international dishes that are sure to please any palate.
Cafe Adriatico Menu Delivery
Filling your cravings without going out of your own home is made easier by Cafe Adriatico's delivery services. You can now order your favorite Filipino-Spanish dishes in the comfort of your own home through delivery applications like FoodPanda and GrabFood.
Talk to Cafe Adriatico PH Staff
Looking to share your feedback or suggestions with the Cafe Adriatico team? It's super easy to get in touch with them through their social media pages! Here are the links you can use to reach their staff:
Facebook: https://www.facebook.com/CafeAdriatico/
Instagram: https://www.instagram.com/cafeadriatico/
Email: [email protected]
Contact No.: 0917 808 5184
Conclusion
The menu at Cafe Adriatico consists of Filipino-Spanish dishes that will absolutely blow any customer's mind because of their taste and affordability. Every dish they serve is carefully prepared and served beautifully, making it a must-try for anyone looking to try a new rendition of Filipino-Spanish dishes in a unique and captivating setting.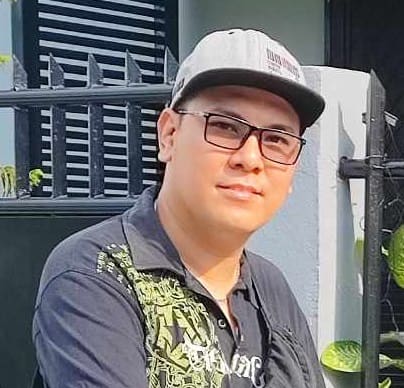 Hi! I'm Nivek Strife, the person who made MenuPH. I'm the one who added most of the popular menus you see on this website, and I really hope you enjoy them! Feel free to check them all out.
Growing up, I was surrounded by lots of tasty foods, like the classic Adobo and the sweet Leche Flan. That love for the many flavors of the Philippines is what got me excited about adding to MenuPH. When I learned how to make websites, I saw the need for a place to show off all the amazing Filipino dishes, and that's how MenuPH started.
MenuPH isn't just a website; it's like a fun journey into food. I've teamed up with famous chefs and found great places all over the Philippines to bring you a bunch of menus that show off the best of Filipino cuisine. Whether you're into the usual dishes or new twists, MenuPH is here to guide you through the rich world of Filipino flavors.
With MenuPH, my aim is to help local businesses, talk about good food choices, and make a group of friends who love food. No matter if you like fancy restaurants or street food, MenuPH has something for you. Come join me on this food adventure as we find great places, taste real flavors, and enjoy the unique food traditions that make the Philippines awesome.