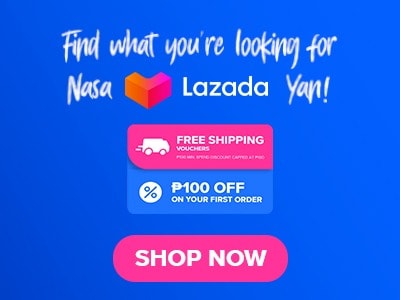 Are you looking for a place where you can get the best pastries and other food items that you'll surely enjoy and love? I found an interesting cafe for you to try. they have the best-tasting Ensaymada and other sweet treats that will give you a taste of home-baked goodness. I actually tried some of their products, their cakes are really good! Have you heard of Mary Grace? If not we are going to know a bit about them, as well as discuss the Mary Grace menu. So if you have a sweet tooth I'm sure you're already interested in this article. Let's see if after this you'll consider trying their cafe. I don't want to be biased but you will never be disappointed for sure. So much for a long introduction, let's not delay this anymore. Without further ado, let us start now.
Below, you'll find the updated list of Mary Grace menu prices.
Menu Items
Price (PHP)

Best Sellers

Mary grace Ensaymada box of 6
658
Mary grace Ensaymada box of 12
1098
Mary grace cheese rolls box of 6
404
Mary grave cheese rolls box of 12
764
Mary grace mamon box of 6
360
Mary grace mamon box of 8
480
Mary grace mamon box of 12
675
Mary grace pudding
728

Cakes

Mango bene whole
1874
Chocolate truffle mini
522
Chocolate truffle whole
1357
Carrot wallnut cake whole
1784
Chocolate cake mini
397
Chocolate cake whole
1203
Black velvet mini
442
Black velvet whole
1229
Toasted almond Sansrival mini
595
Toasted almond sansrival whole
1595
Limone santi whole
1024
Apple pie with wallnut crumble mini
372
Apple pie with wallnut crumble whole
1214
Mary grace cheesecake mini
497
Mary grace cheesecake whole
1302
Tiramisu mini
404
Tiramisu whole
1198
Chocolate mousse mini
367
Chocolate mousse whole
1098
Mocha cake whole
1157

Bars

Brownie bar 4 bars
228
Brownie bar 8 bars
457
Lemon bars 4 bars
198
Lemon bars 8 bars
378
Food for the Gods 4 bars
258
Food for the Gods 8 bars
518

Ensaymada with Twist

Caramel and toasted cashews
176
Banana chocolate
184
Cinnamon apple
176
Three cheese
218
Laguna cheese
218

All Day Breakfast

Toasted vigan Longganisa w/scrambled or sunny side up egg
462
Toasted vigan Longganisa w/ham /mushroom omelette
552
Sirloin beef tapa w/scrambled/sunny side up egg
484
Sirloin beef tapa w/ham/mushroom omelette
574
Pork Tocino w/scrambled /sunny side up egg
398
Pork tocino with ham /mushroom omelette
488
Fried boneless bangus w/scrambled/ sunny side up egg
438
Fried boneless bangus w/ham/ mushroom omelette
538
Chicken inasal w/scrambled/sunny side up egg
398
Chicken inasal w/ham/ mushroom omelette
488
Brioche French toast
379
Eggs benedict
398
Eggs royale
468

Savory Starters

Mushroom pate with batard bread
234
Dulong plate with melba chips
234
Cheddar cheese with tomatoes and capers
219
Grilled kesong puti with batard bread
214
Crispy cassava chips with onion dip
258
Artichoke cream cheese with melba toast
298

Hearty Soups

Seafood chowder
238
Summer squash
208
Wild mushroom
210

Fresh Salads

Mary grace ceasar salad
428
Fried kesong puti and calamansi vinaigrette
374
Prawn salad with mango papaya vinaigrette
458
Grilled chicken and oranges with black olive dressing
392
Local greens with chili daing dressing and crunchy garlic
264
Smoked ham with almonds, cranberries and balsamic vinaigrette
342

Perfect Plates

Fresh tomato and herb perfect plate
538
Dory and saffron cream perfect plate
524
Chorizo pasta perfect plate
518

Pasta

Mary grace mushroom cream
452
Smoked salmon and cream
417
Dorry and saffron cream
394
Classic carbonara
398
Chorizo and olives pasta
390
Vongole
412
Spicy lemon scampi
468
Spajish sardines and olive pasta
394
Seafoods pasta
429
Fresh tomato and herb pasta
387
Pasta amatriciana with Italian meatballs
398
Grilled chicken couscous
460

Sandwiches

Vigan Longganisa and kesong puti sandwich
368
Fili beef and tomato sandwich
368
Fish and bell pepper sandwich
318
Chicken inasal sandwich with tomato and wansoy salsa
364
Pan seared shrimp sandwich
389
Vegetable on focaccia sandwich
314

Pizza

Parma ham and arugula pizza 14"
594
Mushroom and garlic pizza 14"
598
Margherita pizza 14"
578
Chorizo and basil pizza 14"
587
Al cheese pizza 14"
587
Italian sausage pizza
576

Iced tea

Apple and cinnamon honey (glass)
129
Apple and cinnamon honey (pitcher)
359
Peppermint and apple (glass)
129
Peppermint and apple (pitcher)
359
Peach (glass)
129
Peach (pitcher)
359
Wild raspberry (glass)
129
Wild raspberry (pitcher)
359

Hot Chocolate

Mary grace hot chocolate
198
Valencia hot chocolate
168
Mint hot chocolate
168
Tsoknut chocolate
158
Spicy mexicana tsokolate
158
Traditional chocolate
168
White hot chocolate
168
Mary grace cold hot chocolate
204

Premium Coffees and Tea

Espresso
128
Cappuccino
148
Americano
128
Latte
148
Iced mocha
208
Peppermint iced mocha
214

Other Drinks

Blackberry shake
212
Strawberry shake
210
Mango shake
218
Banana shake
190
Bottled water (hope in a bottle)
50
Sodas
90
Loose leaf teabags
120
About Mary Grace Cafe
Mary Grace Dimacali started everything as a home-based baking business on 1983. As a child, Mary Grace had an interest in baking. As a young mother of five, she knew that if she was about to do what she loves it has to be something she could do at home.
In Christmas of 1983, she started making fruitcakes and other pastries like cookies. She also makes her kid's birthday cakes, a skill that she studied in LA where she took a course in baking. She knew that she wanted to offer something Filipino that's why she made Filipino bread Ensaymada her own way.
Mary grace Ensaymada became a best seller to her patrons, one of her other best sellers is also the cheese roll. In 2006 Mary Grave opened her very first cafe in Serendra BGC. Nowadays her cafe is one of the favorite spots of the Tita's of manila and as of today they already have 9 branches and most of those branches are in the Metro.
Mary Grace Menu Best Sellers
These are the best-selling items and most popular on the Mary Grace Cafe menu.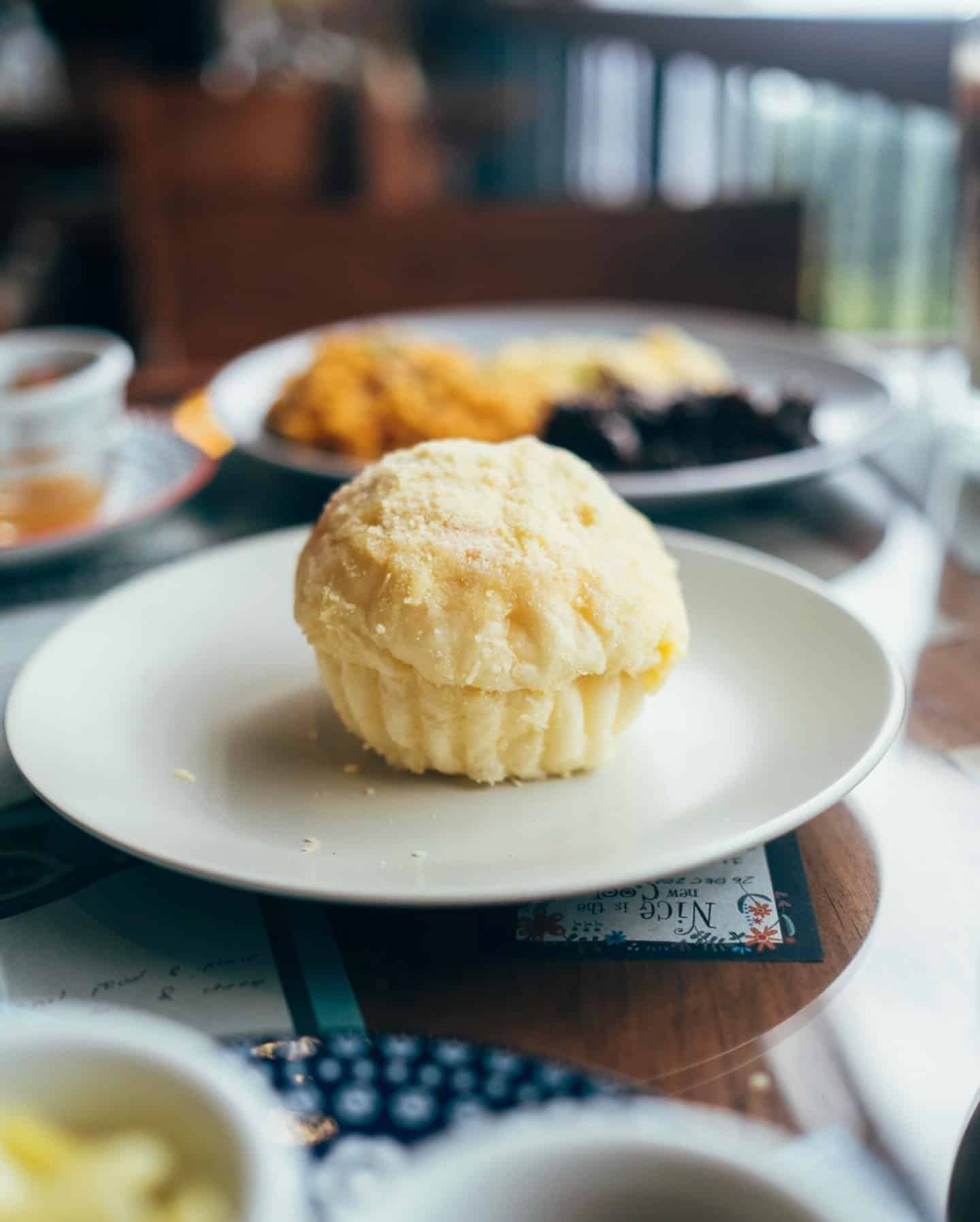 Ensaymada – Mary Grace Cafe becomes famous for its Ensaymada, a Filipino favorite that comes of Hispanic origin. Soft texture with eggs and butter with grated cheese on top. This Mary Grace menu is a must-try.
Hot Chocolate – Their Hot chocolate is really good paired with their Ensaymada or cheese rolls. Made with Belgian chocolate, thick and rich. Aside from hot chocolate they also offer other flavors like traditional chocolate, hot white chocolate, and cold hot chocolate.
Crispy Cassava Chips with Onion Dips – This starter of Mary Grace is really delicious, and crispy but light cassava chips served with onion dips are truly a delightful appetizer, it'll take off your hunger without filling you up for the main course.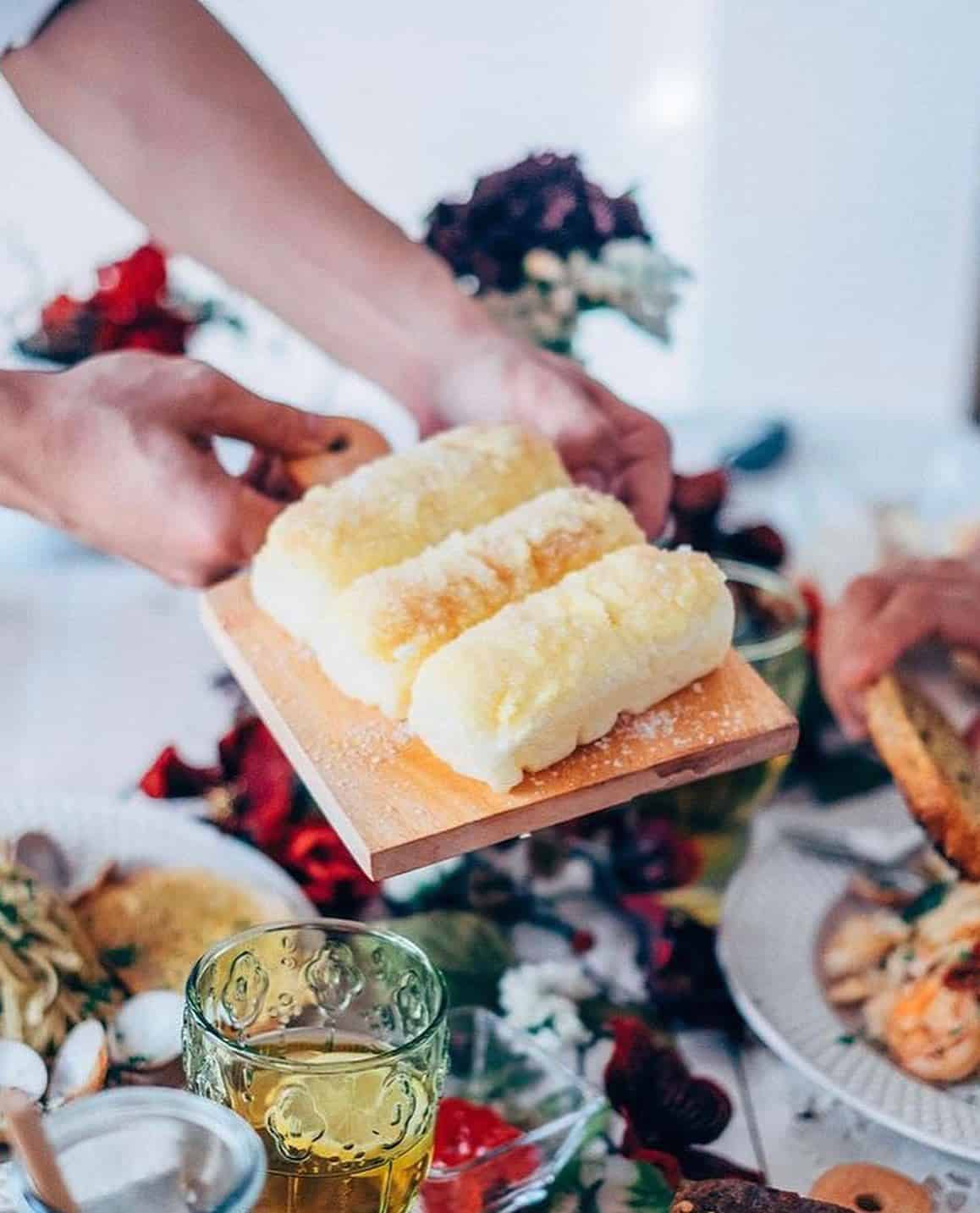 Cheese Rolls – Mary Grace cheese rolls could be their Ensaymada's relative. Their version of the cheese roll is soft and stuffed with a good amount of cheese with a bread base that melts in your mouth. The cheese used in their cheese rolls is lighter than the one they used in their Ensaymada.
Fried Boneless Bangus – A Filipino breakfast menu that will surely please you. Local milk fish deboned and fried just right with a kick of flavors is something interesting and amazingly good. Served with garlic rosemary, eggs of your choice whether scrambled or sunny side up or mushroom cheese/ham and cheese omelet it's up to you with of course the Filipino must-have. Rice!
Toasted Vigan Longganisa – Another local Filipino favorite on the Mary Grace menu is the toasted Vigan Longganisa. This garlicky goodness tastes good and is served with garlic rosemary fried rice and eggs the way you like it. I can actually have this any time of the day. It is really good.
Caesar Salad – A light but fulfilling meal, a simple mix of breaded chicken fillet strips, fresh romaine lettuce, bacon bits, and croutons, in a caesar salad dressing. Basically, you'll get a different taste in every bite. A great option if you're looking for something that can hit your vegetable quota for the day. One of my favorites.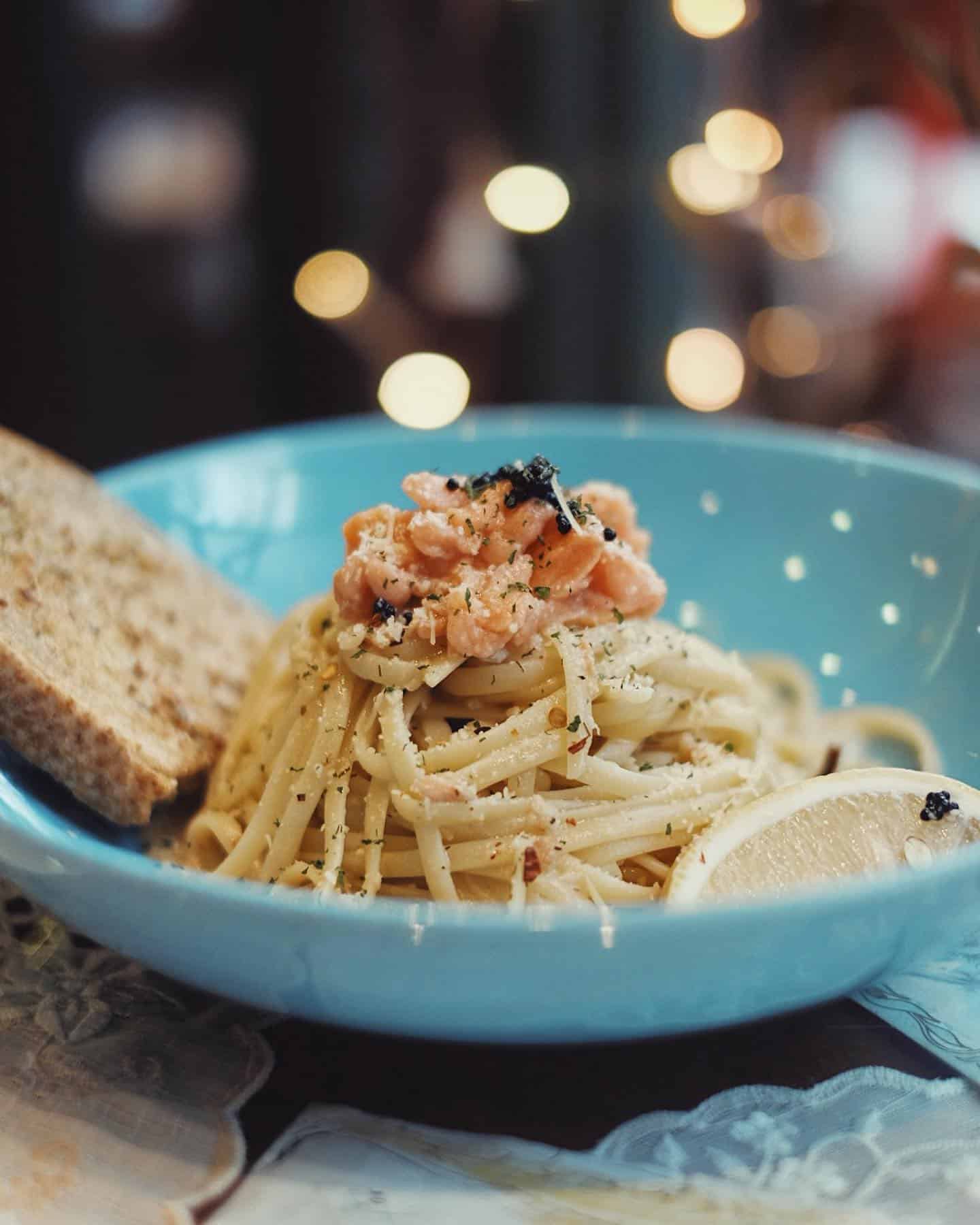 Classic Carbonara – This Filipino-style carbonara is different from a real carbonara of Italia but though it's not as authentic as it can be the taste is still delicious. Fresh mushrooms, bacon strips, cream, and pasta noodles. If you're looking for a better version of Filipino carbonara you should consider trying this one.
Fili Tomato Sandwich– This Mary Grace menu is a great sandwich to try. It is made with beef sirloin slices that are so tender you don't have to chew that hard, lettuce, tomato slices, and batard bread with their delicious pesto dressing. A not too heavy snack but will definitely satisfy you.
Mushroom and Garlic Pizza – This one is kinda new to their menu. It has a thin crust, mushrooms, garlic, and bechamel sauce. Good for someone who's looking for a kick of flavor in every bite.
Mary Grace Party Package
Here is the list of some of the party trays that they can offer.
Pork Tocino Platter – Pork Tocino with garlic rosemary fried rice and eggs.
Sirloin Beef Tapa Platter – Tender beef sirloin marinated with garlic and spices served with garlic rosemary fried rice and eggs of your choice.
Toasted Vigan Longganisa – Garlicky Vigan Longganisa served with garlic rosemary fried rice and eggs of your choice.
Chicken Inasal Platter – It's an Inasal Filipino-style grilled chicken served with garlic rosemary fried rice and eggs.
Fried Boneless Bangus – Crispy fried local milkfish with golden color served with garlic rosemary fried rice and eggs.
Mary Grace Chorizo and Olives Pasta – Homemade chorizo sauce and spaghetti noodles. What's not to love?
Mary Grace Spicy Lemon Scampi – Linguine noodles, seared prawns with lemon chili and garlic sautéed in olive oil. A kick of flavors in every bite.
How to Order Online at Mary Grace Cafe?
You can order online by going to their website at www.marygracecafe.com. At the upper part of its website, you'll find the order online button. Click it and you will see the foods available. Click the add to cart if you want to choose the food. Or you can also use third-party delivery services like Food Panda and Grab Foods.
Social Media Pages
Want to reach out to their team to tell them your comments or suggestions? You can reach the Mary Grace Cafe Staff easily with the following social media pages.
Facebook: https://facebook.com/CafeMaryGrace/
Instagram: https://www.instagram.com/cafemarygrace/
Twitter: https://twitter.com/cafemarygrace/
Conclusion
The restaurant has really nice decor and a cozy ambiance, their crews, and staff are polite and the places were really clean. The Mary Grace menu is consistently flavorful and good. I can't forget the taste of their Ensaymada it's a must-try and also their pasta dishes. Good place, great value for your money, highly recommended cafe for you guys to try.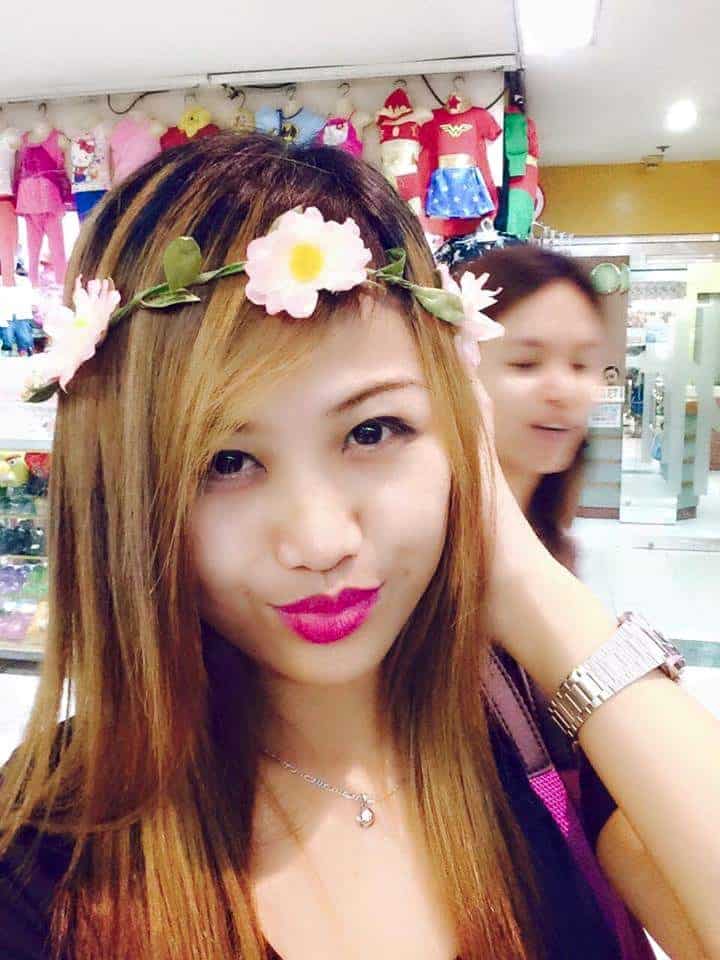 Hello! I'm Shaoyeu Cassandra, a mom who spends most of my time at home, and when I'm not busy, I enjoy writing blogs. I live in Cavite, and I really love talking about the menus of different restaurants.
So, I decided to share my thoughts on the menus of some fast-food places. I'm hoping my take on them can be like a helpful guide for you to decide what tasty treat to go for next. I hope you discover something you really enjoy! Thanks for stopping by!