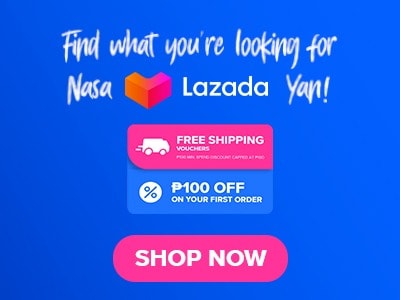 Are you a wine enthusiast or do you love cold cuts and jamon? These items are really good, right? If you wanna know more about these foods I want to recommend a place for you to visit and know more about these types of items. Txanton is the first jamoneria in the country, this place offers a variety of jamons and wines for their customers. The Txanton menu has a wide variety of great selections of wines, cold cuts, olive oils, jamon, and other items they also have a shop where you can buy their products which is a great gift idea.
In this article, we are going to get to know this place more, so those of you who are interested in our topic could have an idea about the products that they offer. Let's take a look at their menu what they can offer, and of course their price. Ready? Then let's go! 
Menu Items
Price (PHP)

D.O Bellota Tasting (Meat/Wine)

Jamón Ibérico De Bellota
795/575
Lomo Ibérico De Bellota
795/575
Chorizo Ibérico De Bellota
795/575
Salchichón Iberico De Bellota
795/575

Jamon Bellota Tasting (Meat/Wine)

Ibérico Bellota Guijuelo (Salamanca)
1195/660
Ibérico Bellota Extremadura
1195/660
Ibérico Bellota Pedroches (Córdoba)
1195/660
Ibérico Bellota Jabugo (Huelva)
1195/660

Jamon Experience Tasting (Meat/Wine)

Gran Reserva
1395/950
Ibéricocampo
1395/950
Ibérico Bellota Guijuelo (Salamanca)
1395/950
Bérico Bellota Extremadura
1395/950
Ibérico Belota Pedroches (Córdoba)
1395/950
Ibérico Bellotajabugo (Huelva)
1395/950

Jamon Plates

100% Ibérico Bellota
1995
Ibérico Bellota Castro & González
1695
Ibérico Bellota Extremadura
1695
Iberico Bellota Belloterra
1695
Ibérico Bellota Sierra De Jabugo
1695
Ibérico Campo
1075
Gran Reserva
595

Raciones De Conservas Premium

Navajas Al Ajillo
1395
Alcachofas Con Salsa De Foei
1395
Carpaccio De Pimientos Del Cristal
1195
Habas Salteadas Con Huevo Frito Y Jamon Iberico
1195
Zamburiñas Con Pisto
1095
Mejillones En Escabeche Con Crema De Coliflor
795
Espárragos Calientes Con Evoo Oro Del Desierto Y Vinagre Forvm
795

Raciones De Quezos Y Embutidos Selectos

Torta Del Casar
2295
Super Tabla De Quesos
1395
Cata De Lomito
895
Tabla De Quesos
845
Tabla De Manchego
845
Tabla De Cabra
750
Cata De Lomo
795
Cata De Chorizo
595
Cata De Salchichón
595
Daditos De Bellota
495

Aperitivillos

Paté De Jamón
195
Chili Relleno
145

Entrantes Frios

Foie
995
Cojonudos Del Navarrico
775
Carpaccio De Presa Ibérica
595
Salmorejo
215

Ensaladas

Ensalada Verde Con Puerros De Navarra
1195
Rollitos De Jamón Rellenos
1195
Ensalada De Atun En Escabeche
595
Ensalada Con Queso
595

Apologia De La Anchoa

Pimiento De Piquillo Confitado Con Anchoas
1995
Matrimonio
1880
Gildas De Codesa
1595
Hummus Con Anchoas
1495
Ensalada Con Anchoas
1495
Plato De Anchoas Serie Limitada
995
Escalibada Con Anchoas
755
Crema De Anchoas
195

Chuchara Caliente

Fabada
795
Sopa De Pescado
595
Lentejas De La Abuela
570
Lentejas Vegetarianas
395
Sopa De Ajo
295

Raciones

Puntas De Esparragos De Navarra Con Jamon
1445
Morcilla Frita De Soto Palacios
795
Callos
795
Arroz Cremoso Con Setas Y Foie
795
Huevos Rotos Con Jamón
850
Boquerones En Vinagre
695
Chorizo Picante A La Brasa
595
Rebozaditos De Dehesa De Los Llanos
595
Pisto - Pisto Vegetariano
575
Tortilla Española
635
Croquetas
295

Pescado Y Marisco

Trucha Del Atlantico
1995
Vieiras Con Calabaza
1095
Pulpo A La Brasa
995
Bacalao A La Vizcaína
895
Tuna Ventresca
895
Bocaditos De Pescado
795
Txipirones Rellenos
795
Gambas Al Ajillo
695

Carnes

*Txuletón
5900
*Rib Cap
5695
San Jacobo De Solomillo De Vaca
1395
Carrilladas De Vaca En Su Jugo
1195
*Presa Ibérica De Bellota
3895
*Pluma Iberica
3895
*Secreto Ibérico
3895
Costillas De Cerdo Ibérico
1395
?Cochinillo
1395
?Cordero Lechal Asado
10795
Costillas De Cordero
5795
Jarrete De Cordero Asado
995
Rabo De Toro
995

Bocadillos Calientitos

Pepito De Ternera
695
De Lomo Adobado De Cerdo Ibérico
695
De Chorizo Picante
595

Pan Y Aceites

La Cata De Los Tres Olivos
625
Knolive Epicure
525
Oro Del Desierto Single Estate
525
Torello Arbequina Y Sabatera
475
Neus Priorat Natur Olive Oil
475
Aubocassa Arbequina
475
Oro Del Desierto Coupage
475
Oro Del Desierto Arbequina
425
Oro Del Desierto Picual
425
Oro Del Desierto Lechin De Granada
425
Oro Del Desierto Hojiblanca
425
Romanico Arbequina
390

Postres

*Tarta De Manzana Con Helado De Vainilla
350
Los Helados Del Chef
280
Pastel De Chocolate Caliente
295
Crema De Queso
275
Tarta De Queso
225
Crema Catalana
195
Tocino De Cielo
195

Cerveza Y Agua

Antipodes Still / Sparkling 1l
530
Antipodes Still / Sparkling 500 Ml
395
Estrella Galicia 330 Ml
250
Engkanto Hazy Ipa 250 Ml
255
Engkanto Lager 250 Ml
200

Bocadillos Frios

Anchoas Con Tomate
995
Jamón Ibérico Bellota
995
Lomito Bérico Bellota
750
Lomo Ibérico Bellota
695
Mejillones Con Mayonesa
695
Jamón Bérico De Campo
695
Chorizo Ibérico Bellota
375
Salchichon Ibérico Bellota
375
About Txanton
Txanton is aiming to be the reference in the expanding jamon and wine market in the country. Their goal is to provide the finest jamon, wines, cold cuts, and other products with the aim of helping customers enjoy them in a conducive and unique environment in their store. They want to share their expertise when it comes to jamon and wine and to inspire their customers to seek the best products that they offer.
They have envisioned themselves to be the jamoneria in the Philippines partnered with the most exclusive wine cellar to evolve and surprise enthusiasts all around the globe. They believe that offering unique experiences with every visit of their clients will transform them into loyal regulars of their brand. They are also the first place in the country where you can learn a lot about Jamon Iberico.
This place is an ideal venue for wine enthusiasts and those who share the same interest to gather and know more about wine and jamon. This is also a place where wine and jamon go into the spotlight. A place that is dedicated to the appreciation of the best wines and jamon even paired or individually consumed and also to enjoy the finest gourmet possible.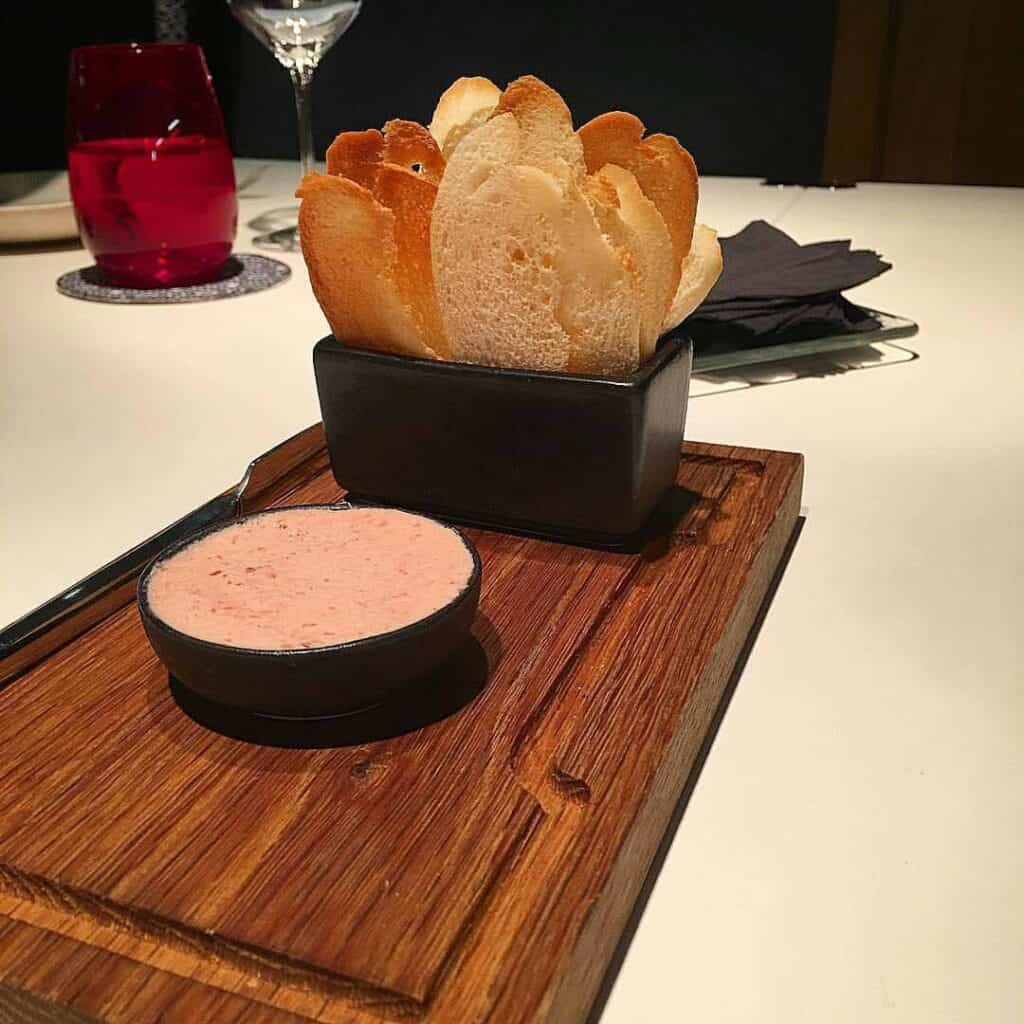 Txanton Menu Best Sellers
Here are some samples of Txanton's best sellers.
Jamon Gran Reserva – Jamon Gran Reserva has a fine marbling of fat that makes this kind of jamon very aromatic and juicy at the same time. The meat is creamy and delicate with a melt-in-your-mouth feel. It also has an intense flavor that lingers in your mouth.
Jamon 75% Iberico de Bellota Premium Pedroches – This type of jamon has a distinctive taste which is exceptional. It is juicy, savory, floral, earthy, and nutty at the same time with well-marbled fat that also melts in the mouth. It has that incredible flavor of a good wine or cheese.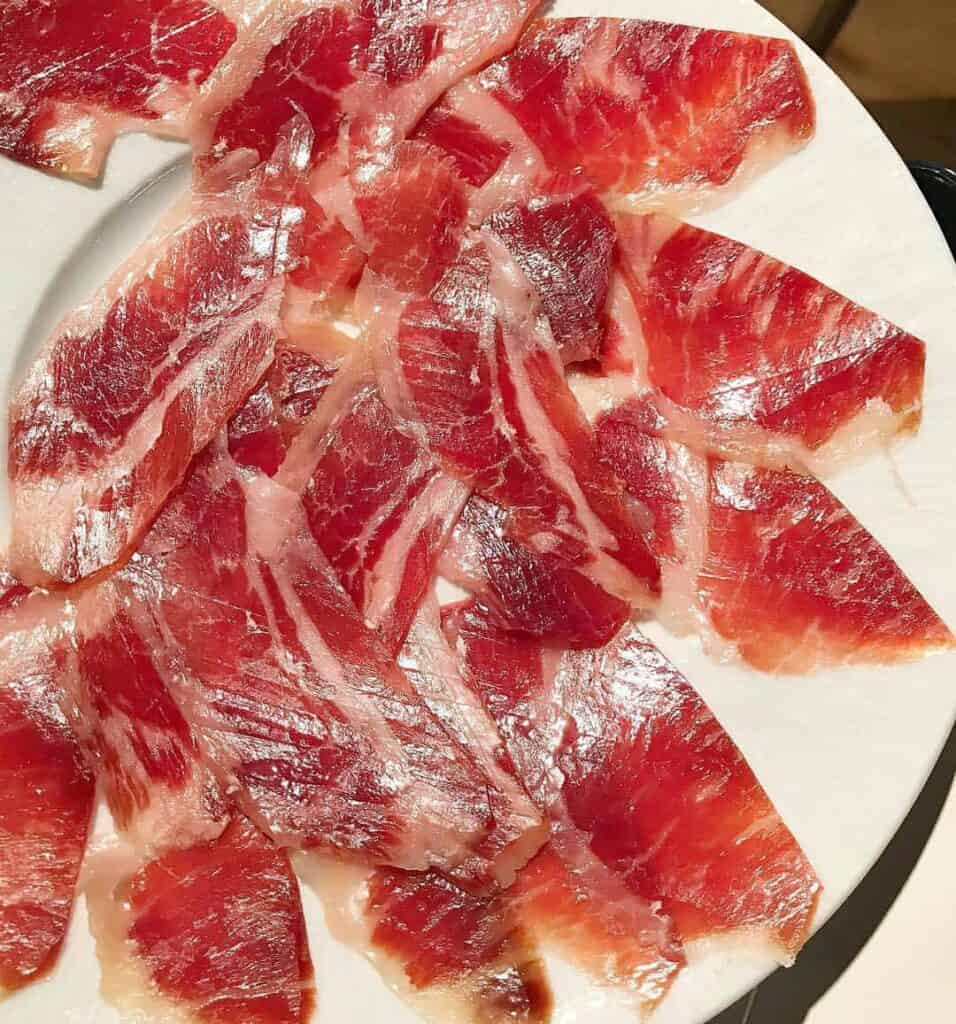 Jamon 75% Iberico de Bellota Premium Jabugo – This menu of Txanton has a delicate and gentle taste with a very pleasant aftertaste. Castro y Gonzalez is involved in producing one of the best Jamon. This type of jamon is truly exceptional. 
La Tienda (The Shop)
Philippines first jamoneria is Txanton, they have taken the best Jabugo, extremadura, valle de los pedroches, and jamon iberico from guijelo. Those are from the 4 regions of Spain that are allowed to produce jamon iberico bellota. They also have the widest variety of wines including the rarest and the finest that you can find in different parts of the world. These wines bring exquisite experience which is also a great gift idea for your loved ones and family or simply for you. La Tienda offers everything that you want when it comes to wine, cold cuts, olive oil, and jamon Iberico.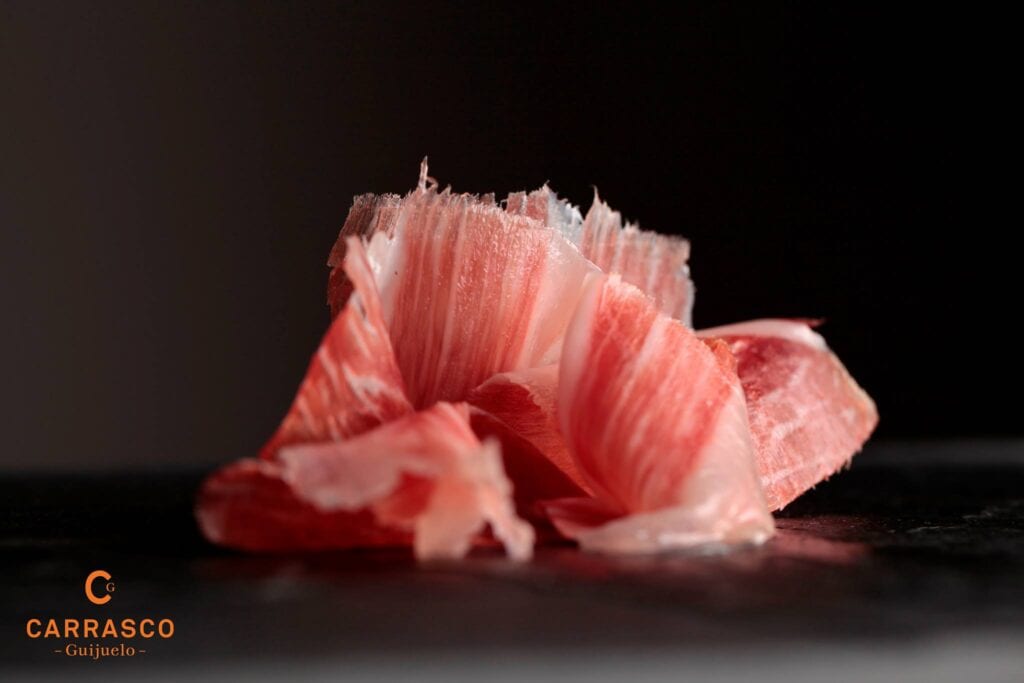 La Sala de Cata (The tasting room) Expand your knowledge at La Sala de Cata. La sala de cata or the tastier room offers a casual and relaxed environment, this place is the tasting place of Txanton where you can taste test their jamon, wine, caviar, and olive oil. This place is intended for their customers to learn and appreciate the art of making their products. However aside from that this place is also perfect for social gatherings and corporate gatherings, clients are to be guided by their experts on choosing the best wine pairings and other interesting information about their products.
La Gran Añada (The Great Vintage)
One of the unique dining experiences that you might encounter at Txanton is their over 1500 special wines that you can try, this could be the best dining experience, to be honest, and I am still amazed by this. The wines to be tasted are accompanied by jamon or paired dishes, these are prepared in their state-of-the-art kitchen.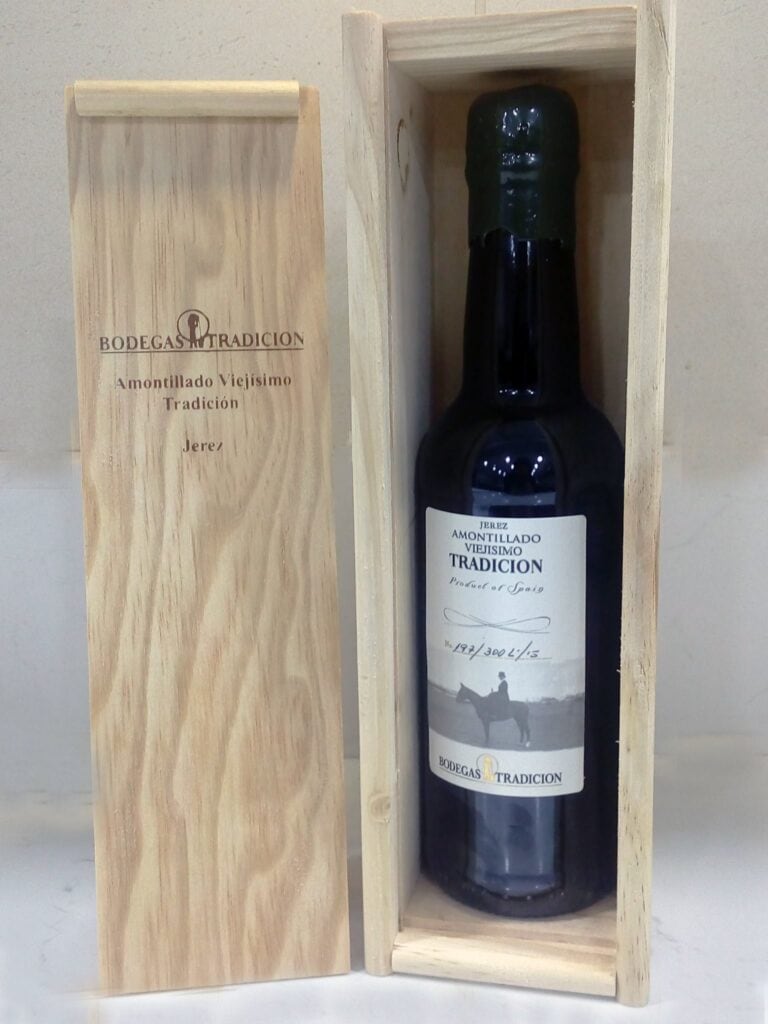 Txanton Menu Delivery
Ordering your favorite dishes at Txanton is made easier since they offer delivery service, all you have to do is call them directly at 09176244270. You can also order their products at https://www.txanton.com.ph/ you can also order from Foodpanda in selected locations.
Social Media Pages
Txanton brings the vibrant flavors of Spain straight to your plate. Their social media followers enjoy exclusive discounts, seasonal specials, and a chance to win culinary adventures that'll make your heart sing.
Facebook: https://www.facebook.com/txantonph
Instagram: https://www.instagram.com/txantonph
Website: https://www.txanton.com.ph/find-us
YouTube: https://www.youtube.com/@txantonph
FAQs
Where is Txanton located?
Txanton is located at 2nd Fl. Alegria Alta, 2294 Chino Roces Avenue extension Makati City.
What is Txanton's contact number?
You can contact Txanton at 09176244270 or their landline number at (+02 )88122040 (Loc 112).
Txanton. Are they halal-certified?
No. Txanton is a non-halal-certified restaurant that offers alcoholic beverages.
What are the payment methods that are acceptable at Txanton?
This restaurant accepts cash payments debit cards and credit cards. 
What is Txanton's business hour?
Txanton is open from 11:00 in the morning until 10:00 in the evening from Monday to Sunday.
Conclusion
Txanton is one of the best places to go if you're looking for the best jamon in the city. This place is coupled with great ambiance and interiors, Txanton is definitely worth visiting. This place is also one of the best places to go and get imported wines. The Txanton menu offers a variety of choices that are hard to resist especially if you're a wine and steak enthusiast. The place looks luxurious but simple, and the foods that they offer are of high quality and delicious. This place also offers comfort, the place is well-maintained and perfectly clean. One of the best places that I have visited for the past almost 3 years after the pandemic. Highly recommended for those who love to try different kinds of wines and meat dishes.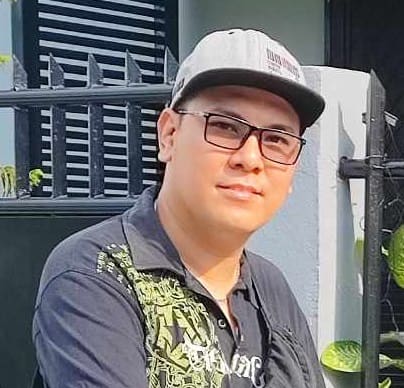 Hi! I'm Nivek Strife, the person who made MenuPH. I'm the one who added most of the popular menus you see on this website, and I really hope you enjoy them! Feel free to check them all out.
Growing up, I was surrounded by lots of tasty foods, like the classic Adobo and the sweet Leche Flan. That love for the many flavors of the Philippines is what got me excited about adding to MenuPH. When I learned how to make websites, I saw the need for a place to show off all the amazing Filipino dishes, and that's how MenuPH started.
MenuPH isn't just a website; it's like a fun journey into food. I've teamed up with famous chefs and found great places all over the Philippines to bring you a bunch of menus that show off the best of Filipino cuisine. Whether you're into the usual dishes or new twists, MenuPH is here to guide you through the rich world of Filipino flavors.
With MenuPH, my aim is to help local businesses, talk about good food choices, and make a group of friends who love food. No matter if you like fancy restaurants or street food, MenuPH has something for you. Come join me on this food adventure as we find great places, taste real flavors, and enjoy the unique food traditions that make the Philippines awesome.