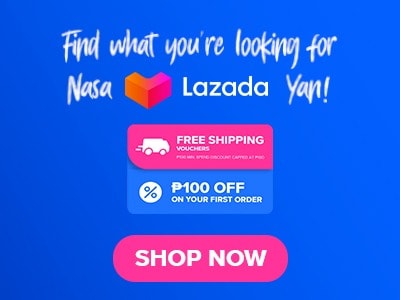 Savor the best of Filipino cuisine in a world filled with enchantment from their food to the entire dining experience brought by their magnifying collections and amazing interiors. Barbara's Heritage Restaurant is a restaurant where tradition meets an outstanding dining experience that creates unforgettable family bonding or date nights! I am sure you are also delighted with this restaurant so I won't make you wait any longer and I am serving you their finest Filipino menu collection. (Please note that the prices listed below are set for 10 pax)
Menu Items
Price (PHP)

Our Dine in Ala Carte Specials

Crispy Pata
Grilled Salmon
Paella De Mariscos
Bistek Tagalog
Arroz A La Cubana
Beef Kare-Kare
Sinigang na Hipon
Lumpia Fresca

Soups and Apptizers

Mushroom, Asparagus, Pumpkin
1,200
Fried Lumpiang Ubod
1,500
Hummus
750
Lumpiang Hubad
500
Shrimp Papaya
1,609
Tokwa't Baboy
2,200

Filipino Appetizers

Barbeque
1,750
Beef Caldereta
1,450
Chicken Pork Adobo con Pugo
920
Fried Chicken Macau
1,590
Kare-Kare with Bagoong
2,200
Paksiw na Lechon
1,250
Pancit Miki Bihon
850
Pancit Molo Soup
750
Pancit Sotanghon
825
Pollo Antonio
1,200
Pork Binagoongan
1,390

Barbara's Specials

Arroz a la Cristina
500
Beef Lasagna
1,600
Callos
3,175
Chicken Flambe
2,575
Chicken Relleno
3,630
EggPlant Lasagna
750
Pasta Alessandro
1,200
Pollo Sophia
1,500
Prawns Thermidore
2,900
Roast Beef
2,445
Seafood Pasta
1,995
Spinach Crusted Salmon w/ Mashed Potato
2,250

Desserts

Prune Cake
1,620
Brazo de Mercedes
875
Assorted Box Pastries
550
Cream Puff
500
Banana Sesame
675
Palitaw
600
About Barbara's Heritage Restaurant
Barbara's aims to provide you with a rich experience infused with culinary heritage and excellent flavors. Their menu features Filipino traditional cuisines that have been loved through many generations. You will surely have a pleasurable experience and immersive dining that brings charm to your bond. From their Sinigang na Hipon to their Crispy Pata, I am sure you will be astonished by the variety of food, especially with their menu best sellers that we are going to talk about next!
Barbara's Heritage Restaurant Menu Best Seller
Take your Filipino dining experience through soaring heights if you level up your choices with their menu's best sellers that offer top-of-the-line quality and textures.
Krispy Tadiang – Starting with their iconic Crispy Tadyang that offers a crispy beef rib perfect to pair with spicy vinegar. It is perfect for a meal, especially for everyone who loves to indulge in beefy meals.
Beef Kare-Kare – Experience the different levels of beefiness with the love for traditions here in their Beef Kare Kare which is famous for its peanut sauce that is both comforting and has a richness of beef.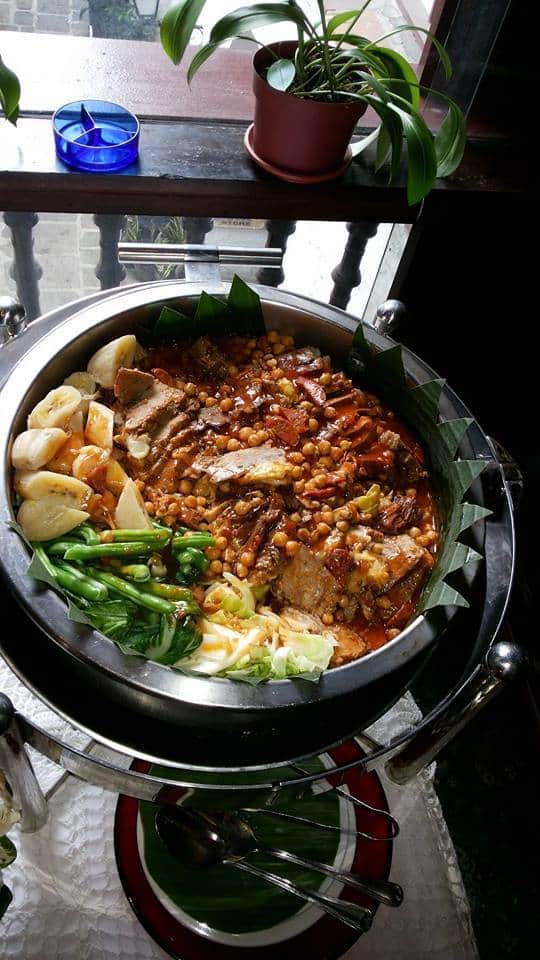 Grilled Salmon – Next on the list is this best-selling grilled salmon that is famous for its elegant visuals from its perfectly grilled salmon that has a smokey and tender texture.
Sinigang na Hipon – Never miss the chance to enjoy this hearty soup featuring a tangy shrimp soup elevated with tamarind flavors with varieties of veggies that provide vibrant visuals to the plate.
Bistek Tagalog – Another Filipino favorite is being served in front of you by giving you thinly sliced beef that is perfectly marinated in soy sauce and calamansi. It has a tangy texture of sauce that you will surely love.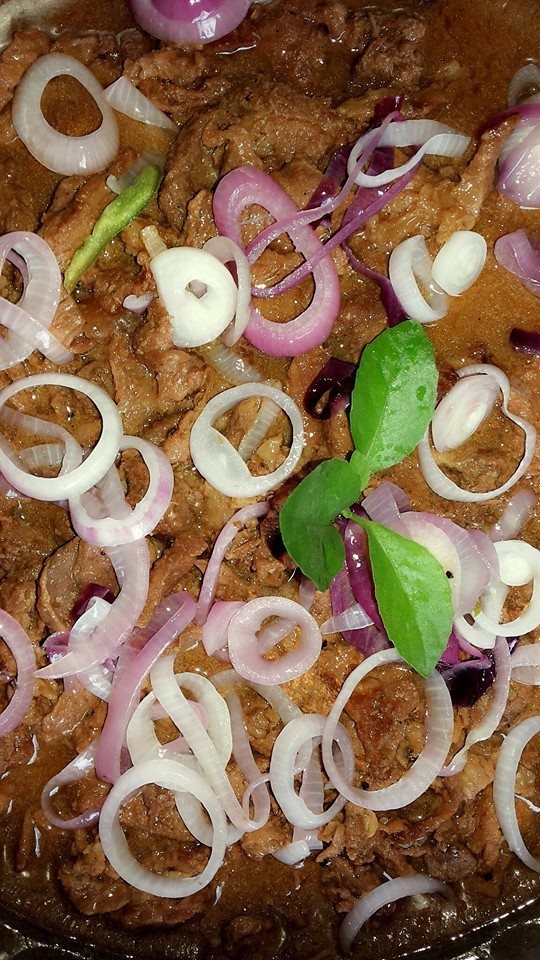 Filipino Favorites
Prepare to be wowed with this next list of Filipino Favorites that offer a familiar taste that has a special place in your heart. You will surely be delighted with this list that I curated for you to make your first Barbara's experience an unforgettable one.
Beef Caldereta – Tender beef and potatoes – these are the primary base of this delightful beef stew that is elevated with a rich tomato sauce and liver spread. It has a comforting taste and delightful flavors.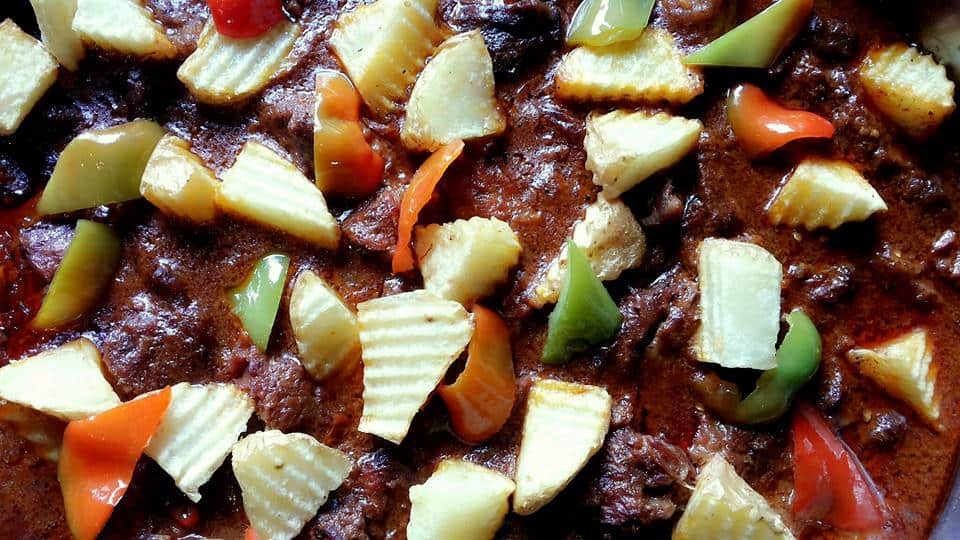 Pancit Miki Bihon – Next on the list is this Pancit Miki Bihon, it features a medley of veggies on delightful noodles seasoned with various Filipino seasonings.
Paksiw na Lechon – A well-balanced flavor highlighting a tangy delightful paksiw na lechon is here to give you a simmering in flavors with vinegar-based sauce and flavored spices.
Chicken Pork Adobo con Pugo – This adobo takes your normal adobo experience to a different level. It features chicken and pork along with delightfully cooked quail eggs.
Barbara's Special Menu
Take your delightful adventure to the next level by savoring Barbara's special highlighting various international cuisines and heart plates that surely hit the spot.
Seafood Pasta – This classic pasta offers al dente noodles that are both rich and creamy with the freshest seafood medley that takes your plate to a different level of delight.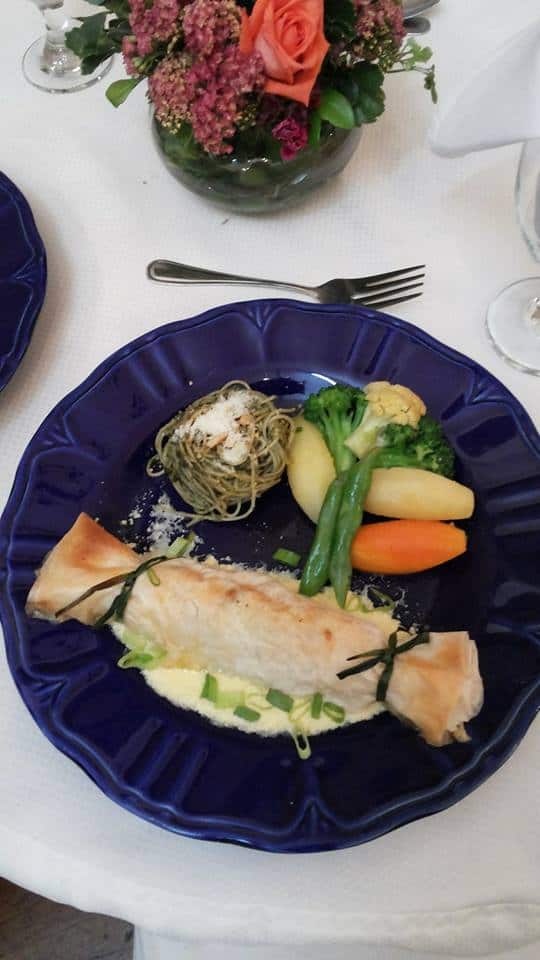 Beef Lasagna – Another layer of magnifying goodness is here in their beef lasagna that offers a meaty sauce with a creamy cheese that perfectly comes together in giving you this comforting classic that surely hits the spot.
Pasta Alessandro – An enticing experience awaits you in this enticing blend of al dente pasta that features cream, mushrooms, and a delightful touch of garlic.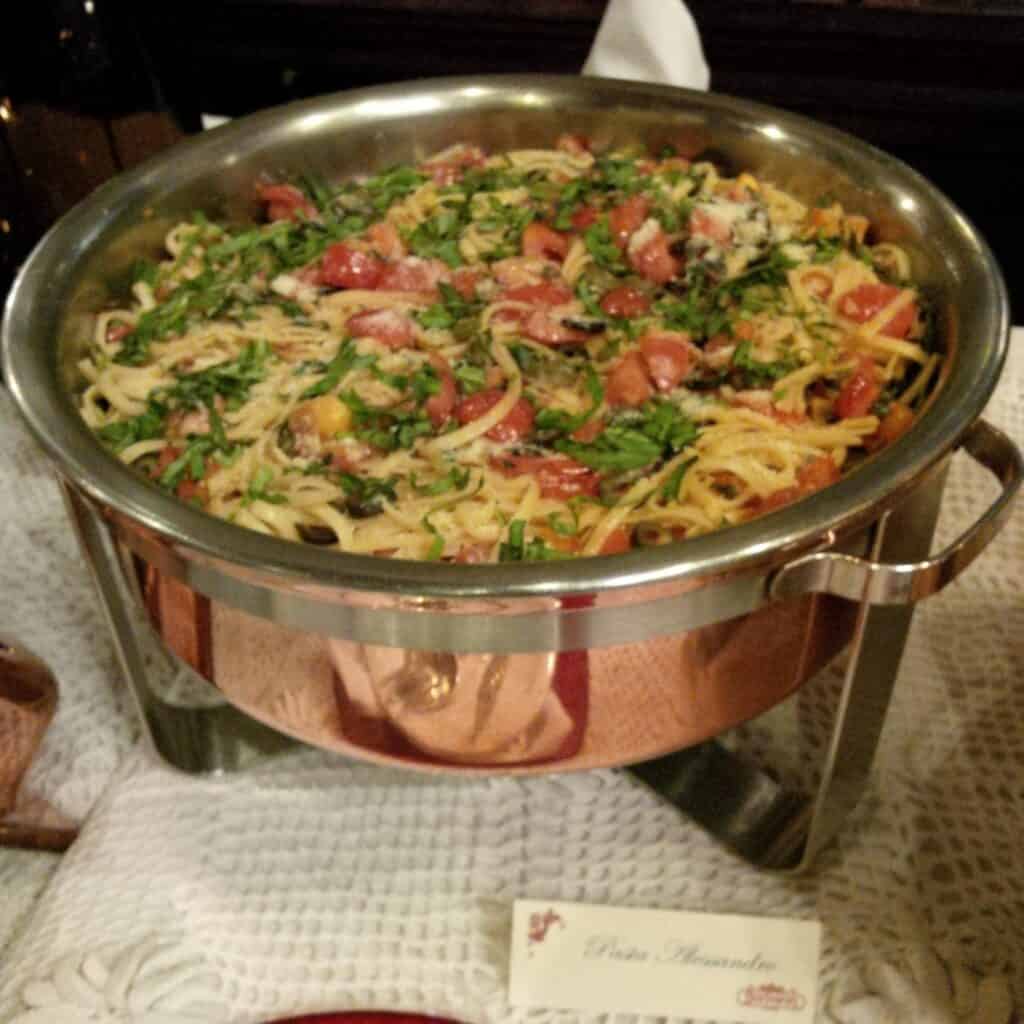 Roast Beef – Juicy beefy and succulent is what all this Roast Beef is about. You will surely love the flavorful sauce of this roast beef that celebrates culinary excellence right at your plate.
Barbara's Menu Delivery
Barbara's offers a food delivery service with a list of cuisines that are available for delivery options. You can message them through their official Facebook page at Barbara's and experience the finest Filipino cuisine they offer. Aside from that you can also hop a call at (02) 8527 4083. Enjoy these delightful Filipino treats and have them delivered right to your door. You can also check for the availability of third-party delivery services such as Food Panda or Grab Food PH.
Barbara's Social Media Pages
Calling all food lovers, heritage enthusiasts, and social media-savvy individuals! Barbara's is here to tantalize your taste buds and transport you back in time with its authentic cuisine and immersive dining experience. And now, you can stay up-to-date on all the latest news and happenings at the restaurant by following its social media pages!
Facebook: https://www.facebook.com/BarbarasHeritageRestaurant
Instagram: https://www.instagram.com/barbarasrestaurant
Twitter / X: https://twitter.com/barbaras_1988
Website: https://www.barbaras.ph/contact-us
FAQs
What type of cuisine does Barbara's offer?
Barbara's offers a delightful collection of the finest Filipino cuisine that highlights our traditional cuisines along with various foreign cuisines such as Italian Pasta.
What is Barbara's known for?
Barbara's is known for their authentic Filipino delicacies, they are also famous for their Pastel de Lengua and Paella de Mariscos.
What are the operating hours of Barbara's?
Barbara's operates from 9 Am until 9 AM from Mondays to Sundays.
Where is Barbara's located in the Philippines?
You can hop on a visit to this lovely restaurant that is located at Casa Manila, Plaza San Luis, Intramuros.
Conclusion
In conclusion, Barbara's Heritage Restaurant is a treasure trove that is rich in culinary heritage where they greatly emphasize exceptional and quality dining experiences. A guaranteed enhancing experience awaits you at their table filled with delightful Filipino cuisines that have a special place in your heart. Aside from that, I love how they curated a list of menu options available for food delivery service and a website that entails all of their menu options. From their Grilled Salmon to the magnifying goodness of Kare Kare, this restaurant is indeed a home of the finest Filipino flavors that celebrate our Filipino culinary tradition. I am delighted with my dining experience and I am sure it won't be my last visit here!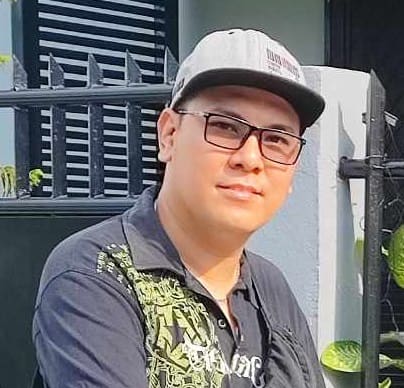 Hi! I'm Nivek Strife, the person who made MenuPH. I'm the one who added most of the popular menus you see on this website, and I really hope you enjoy them! Feel free to check them all out.
Growing up, I was surrounded by lots of tasty foods, like the classic Adobo and the sweet Leche Flan. That love for the many flavors of the Philippines is what got me excited about adding to MenuPH. When I learned how to make websites, I saw the need for a place to show off all the amazing Filipino dishes, and that's how MenuPH started.
MenuPH isn't just a website; it's like a fun journey into food. I've teamed up with famous chefs and found great places all over the Philippines to bring you a bunch of menus that show off the best of Filipino cuisine. Whether you're into the usual dishes or new twists, MenuPH is here to guide you through the rich world of Filipino flavors.
With MenuPH, my aim is to help local businesses, talk about good food choices, and make a group of friends who love food. No matter if you like fancy restaurants or street food, MenuPH has something for you. Come join me on this food adventure as we find great places, taste real flavors, and enjoy the unique food traditions that make the Philippines awesome.