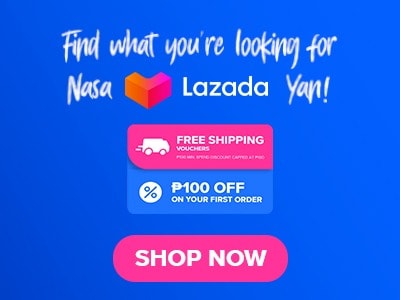 Yang Chow is a well-known Chinese restaurant chain in the Philippines loved by both locals and tourists. They serve various kinds of Chinese dishes, especially from Cantonese cuisine. You can find Yang Chow in different parts of the country, so many people can enjoy their tasty and skillfully made food. The menu at Yang Chow has lots of classic Chinese favorites to choose from, like dim sum, noodles, rice dishes, seafood, chicken, and even vegetarian options for those who don't eat meat. One dish that's super popular there is the Yang Chow Fried Rice. It's a delicious mix of rice, Chinese sausage, shrimp, and vegetables, all cooked together to make a flavorful and satisfying meal!
Below, you'll find the updated list of Yang Chow menu prices.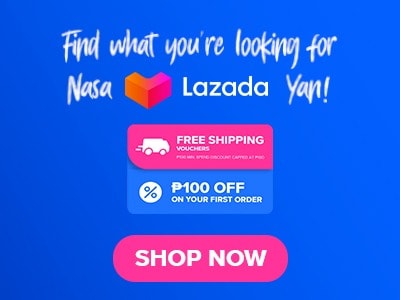 Menu Items
Price (PHP)

Imperial Set

Empress Imperial Set
308
Emperor Imperial Set
308
Queen Imperial Set
288
Royal Imperial Set
288
King Imperial Set
298

Dimsum

Soimai With Shrimp
128
Wanton Dumplings
110
Tausi Spareribs
118
Chicken Feet
118
Quail Egg Siomai
128
Hakaw
138
Asado Siopao
118
Bola Bola Siopao
118
Cuapao
68
Mantao
68

Congee

Century Egg
78
Pork Century Egg Congee
158
Pork Liver Congee
158
Seafood Congee
168
Slice Fish Congee
168
Plain Congee
88

Appetizer

Jelly Fish with Century Egg
268
Jelly Fish
218
Wanton (8 Pieces)
238
Beef Brisket
268

Mami Noodles

Roast Pork Asado Noodles
148
Wanton Noodles
150
Wanton Soup (6 Pieces)
198
Fishball Noodles
125
Beef Brisket Noodles
148
Beef Brisket and Wanton Noodles
170
Squidball Noodles
110
Lobsterball Noodles (Large)
228

Fried Rice

Yang Chow Fried Rice
268
Beef Fried Rice
248
Chicken With Salted Fish Fried Rice
268
Garlic Fried Rice
158
Pineapple Fried Rice
378
Plain Rice
40

Noodles

Pancit Canton
238
Seafood Canton
248
Sliced Beef Hofan
248
Bihon Guisado
238
Birthday Noodles
348
Crispy Noodles Mixed Meat
348
Crispy Noodles Mixed Seafood
368

Roast And Soy Specialties

Lechon Macau
388
Roast Chicken
298
Roast Pork Asado
378
Soyed Tofu
128
Cold Cuts 3 Kinds
368
Cold Cuts 5 Kinds
548

Beef

Beef With Broccoli Flower
358
Beef With Black Pepper
388
Beef With Scramble Egg
318
Beef With Ampalaya
288
Beef Steak Chinese Style
428
Beef With Green Pepper
368
Sliced Beef Mango
368

Pork

Sweet And Sour Pork
338
Spareribs With Ok Sauce
368
Lumpiang Shanghai
288
Patatim With Cuapao
748
Spareribs Ampalaya With Tausi
298
Spareribs With Salt and Pepper
368
Kangkong With Lechon Macau
358
Crispy Pata (Medium)
788
Minced Pork With Lettuce
368

Chicken

Buttered Chicken
298
YC Fried Chicken
288
Three Cups Chicken
308
White Chicken
298
Sweet and Sour Chicken
308
Fried Chicken with Salted Egg Yolk
338
Lemon Chicken
338
Sliced Chicken with Cashewnuts and Quail Egg
338

Seafood

Salt and Pepper Squid
318
Broccoli Flower with Squid
348
Steamed Fish Fillet with Oyster Sauce
368
Fish Fillet with Salt and Pepper
378
Sweet and Sour Fish Fillet
378
Fish Fillet with Tausi Sauce
378
Fish Fillet with Broccoli Flower
338
Fish Fillet Sweet Corn
198
Shrimp Balls
418
Broccoli Flower with Shrimp
428
Hot Shrimp Salad
428
Camaron Rebusado
428
Shrimp with Scramble Egg
428

Hot Pot Specialties

Minced Pork With Eggplant In Hot Pot
318
Fish Fillet With Tofu In Hot Pot
368
Lechon Macau In Hot Pot
358
Sotanghon With Vegetables In Hot Pot
318
Three Cup Chicken In Hot Pot
338
Seafood Tofu In Hot Pot
368
Beef Brisket With Raddish In Hot Pot
378
Roast Pork Asado With Tofu In Hot Pot
338
Chicken With Salted Fish and Tofu Hot Pot
318

Vegetables

Broccoli Flower With Oyster Sauce
238
Lohanchai
298
Chopsuey Guisado
288
Chinese Kangkong
218
Taiiwan Pechay With Oyster Sauce
168
Spinach Stir Fried
308
Polonchay Stir Fried
308

Rice Toppings

Beef Ampalaya Rice
168
Chopsuey Rice
168
Fish Fillet Tofu Rice
168
Fried Chicken Rice
160
Roast Pork Asado Rice
170
Spareribs With Salt & Pepper Rice
168
Sweet And Sour Fish Fillet Rice
168
Sweet And Sour Pork Rice
168
Spareribs Tausi Rice
168
Lechon Macau Rice
178
Beef Brisket Rice
168
Hk Style White Chicken Rice
168

Beverages

Apple Shake
128
Fresh Calamansi Juice
98
Fresh Lemonade
98
Iced Lemon Cola
88
Coke
68
Sprite
68
Coke Zero
68
Mineral Water
50
Mango Fruit Shakes
128
SMB Pale
78
SMB Light
78
Red Horse
88
Four Season Shakes
128
Pineapple Fruit Shakes
108
Watermelon Shakes
118
Avocado Shakes (Seasonal)
128

All Day Breakfast

Waffle Diner Full Breakfast
150
All American Breakfast
150
Queen Tocino Full Breakfast
150
King Tapa Full Breakfast
150

Special Noodles

YC Special Noodles
278

Yang Chow Family Bundles

Yang Chow Group Bundles 1 (2-4 Sharing)
888
Yang Chow Group Bundles 2 (2-4 Sharing)
988
Yang Chow Group Bundles 3 (3-5 Sharing)
1108
Yang Chow Group Bundles 4 (3-5 Sharing)
1298

Desserts

Tiron
88
Buchi (4 Pieces)
108
Buko Pandan
98
Mango Sago
98
Plain Almond
65
Almond With Lychee
85
Black and Almond Gulaman
88
Organic Strawberry Chilled Taho (Solo)
68
Organic Buko Pandan Chilled Taho (Solo)
68
Organic Chocolate Chilled Taho (Solo)
68
Organic Ube Chilled Taho (Solo)
68
Organic Coffee Chilled Taho (Solo)
68
Organic Classic Chilled Taho (Solo)
68
About Yang Chow
Yang Chow is a well-established Chinese restaurant chain with several branches across the Philippines. The restaurant has expanded its presence to different cities and regions, making it easily accessible to a wide range of customers. The origins of Yang Chow can be traced back to the Chinatown district of Manila. The restaurant was founded in 1950 and has since become one of the most popular dining destinations in the Philippines for both locals and tourists. Over the years, Yang Chow has gained a reputation for serving authentic and flavorful Chinese dishes, attracting a loyal customer base.
Best Food on Yang Chow Menu
This menu is composed of a wide variety of dishes that are considered to be Yang Chow's best sellers.
Yang Chow Fried Rice – One of the signature menu at Yang Chow, the Yang Chow Fried Rice is a classic and well-loved choice. Packed with flavors, this fried rice dish is loaded with a variety of ingredients such as diced meat, shrimp, scrambled eggs, and vegetables.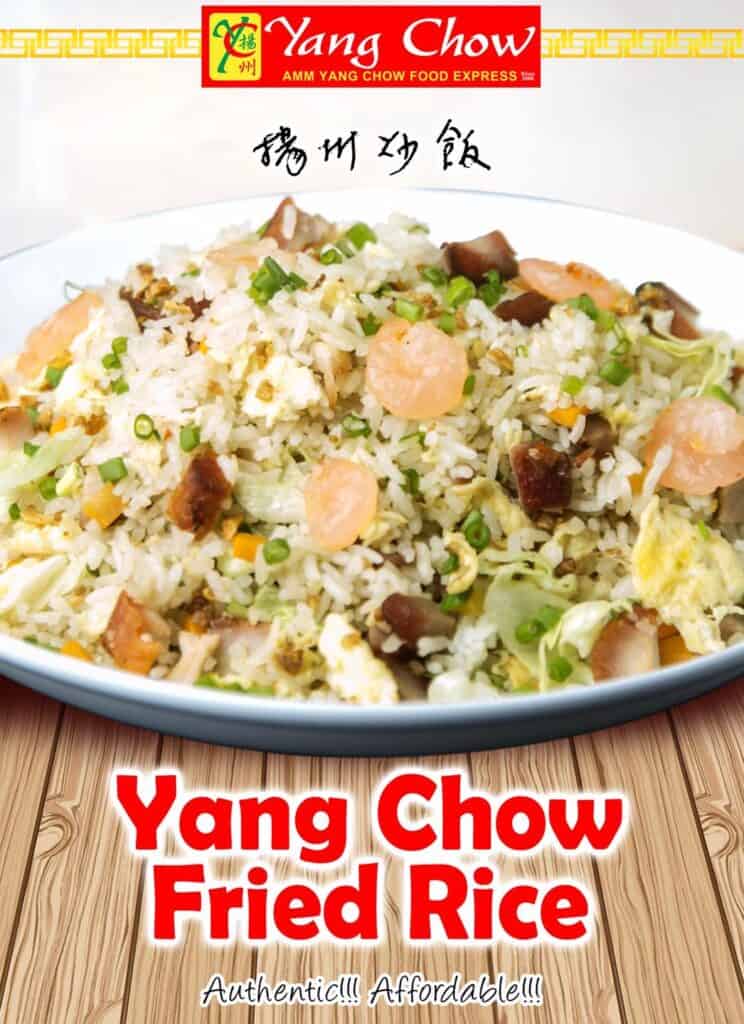 Roast Pork Asado Noodles – The roast pork in this dish is tender and juicy, with a hint of sweetness from the asado sauce while the noodles are perfectly cooked and tossed with a savory sauce that complements the meat.
Beef Brisket Noodles – If you love beef, you really need to try this dish! It has something called beef brisket, which is a type of meat that's very tender and has lots of delicious taste. They cook it perfectly in a special broth that adds even more flavor. The noodles in this dish are also cooked just right, so they feel really good when you eat them. It's a dish that's sure to satisfy your taste buds with its wonderful beef and yummy noodles!
Roast Chicken – This dish is a popular choice for those looking for a flavorful and mouth-watering poultry dish. The chicken is roasted to perfection, resulting in juicy and tender meat with crispy skin, while the seasoning adds a delightful savory note to the chicken, making it a mouthwatering option for any chicken lover.
Yang Chow Menu Imperial Set
This menu is composed of a set of meals that are filled with delicious and luxurious food items with generous servings.
Emperor Imperial Set – This set is a grand feast that showcases a wide variety of dishes which includes a combination of appetizers, main courses, and desserts. The set features popular dishes such as Peking Duck, Sweet, and Sour Pork, Yang Chow Fried Rice, and more. The Emperor Imperial Set is perfect for those who want to indulge in a lavish meal with a mix of flavors and textures.
Royal Imperial Set – This set offers a selection of dishes that are ideal for those who are looking for luxurious food items. It includes a combination of appetizers, soups, seafood, meat, and vegetable dishes that feature delectable items like Stir-Fried Shrimp with Broccoli, Braised Beef with Black Pepper Sauce, Hot and Sour Soup, and more.
King Imperial Set – You'll love this special menu because it's made to fill your tummy and make you happy! It comes with a lot of food, so you'll have plenty to eat and enjoy different flavors. In this set, you'll find appetizers, main dishes, and yummy side dishes. Some of the tasty foods you'll get to try are General Tso's Chicken, Sizzling Beef with Black Bean Sauce, and Sweet Corn Soup, among others. It's a great way to have a variety of delicious dishes all in one meal!
Yang Chow Menu Dimsum
This is composed of small plate dishes that would make a great complement to Yang Chow's main offerings.
Soimai With Shrimp – One of the delicious items you can find is a special kind of dim sum called a steamed dumpling. Inside, it's filled with a yummy mix of ground pork, shrimp, and tasty seasonings. This combination gives the dumpling a smooth texture and a really delicious taste that any dumpling lover would enjoy. Usually, they serve it with a dipping sauce that adds even more flavor. People love this dim sum because it has a delicate and wonderful taste that makes it stand out.
Wanton Dumplings – These are small dumplings that are filled with a mixture of ground meat and spices, wrapped in a thin dough wrapper, and then steamed. They are then served in a flavorful broth or with a dipping sauce making them a versatile dish.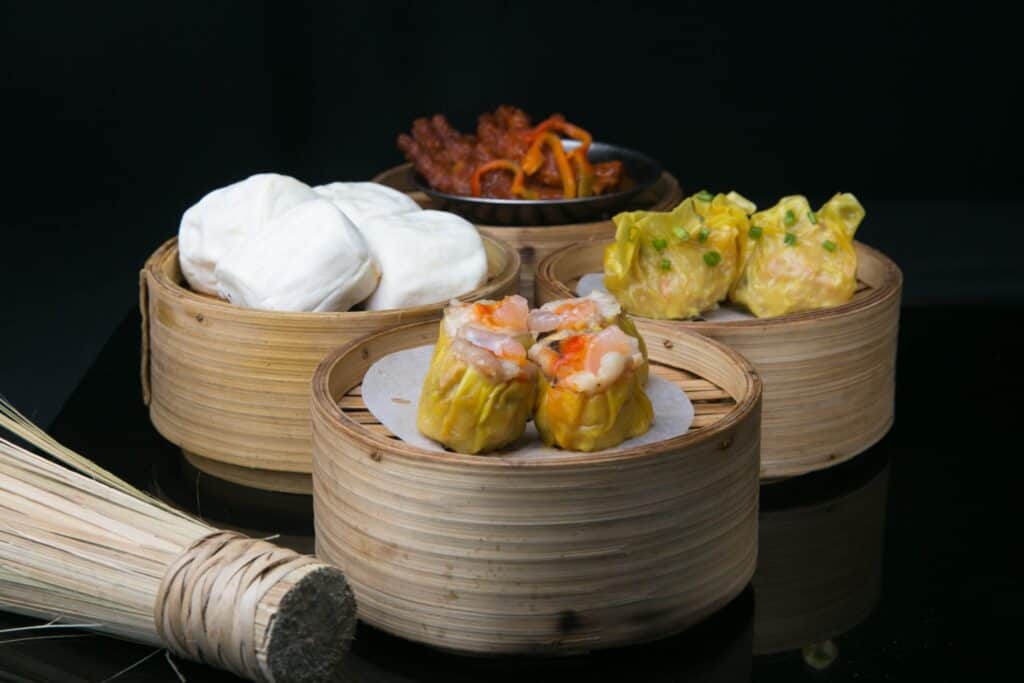 Tausi Spareribs – This dish is made up of that are pork ribs marinated in a savory sauce made with fermented black beans or tausi. The ribs are often braised or stir-fried until tender, resulting in a rich and flavorful dish with a hint of saltiness from the black beans.
Congee Menu
You'll find a variety of congee dishes that have been prepared with a lot of care. The people who make them cook the rice to perfection, so it's just the right texture and taste. When you eat these congee dishes from the Yang Chow, you'll feel warm and satisfied because they are so comforting and flavorful.
Mami Noodles
This menu provides a range of noodle options from Yang Chow Philippines that cater to different tastes. Whether you prefer beef, chicken, wanton, or seafood, all of the items that are part of this menu are carefully crafted to deliver a satisfying and flavorful dining experience.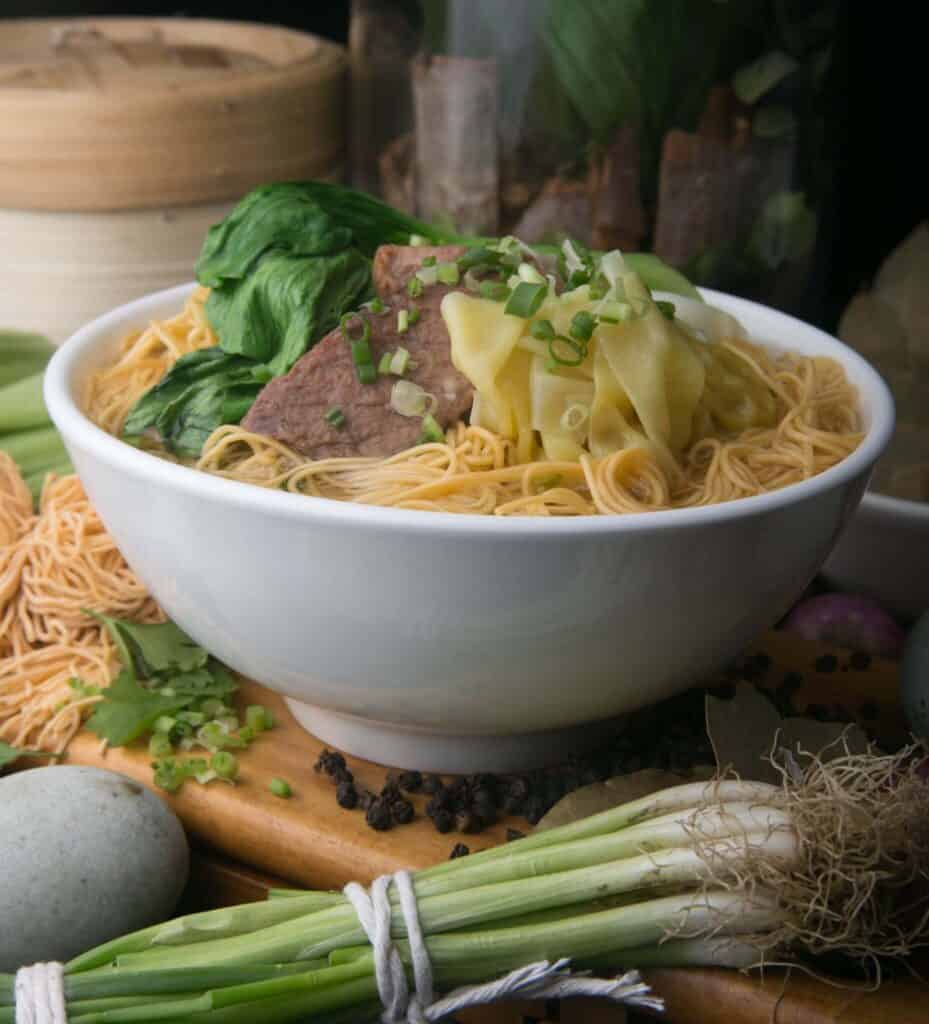 Roast and Soy Specialties
You'll find lots of tasty dishes on the menu of Yang Chow that bring out the yummy flavors of roasted meats and dishes made with soy. All the foods on this menu are prepared using really good ingredients to make sure they taste amazing and make the customers happy. So, when you order from here, you can be sure that each dish will be super satisfying and delicious!
Yang Chow Delivery
It's really easy to order from Yang Chow! They have a special menu on the internet that you can look at. This menu is like a big list of all the delicious foods they have. You can use your computer or even your phone to see it!
And that's not all! Yang Chow also offers something called a menu delivery service. This means they can bring the food right to your house. So, if you want to enjoy their tasty dishes but don't want to go to the restaurant, no problem! They will bring the food to you. It's like magic food delivery to your doorstep. This makes it super convenient to order food. Now you can easily enjoy Yang Chow's delicious dishes without even leaving your home. How awesome is that?
Social Media Pages
Would you like to know what's new at Yang Chow Philippines? You can easily find out by checking their social media pages! If you follow them, you won't miss any important announcements or promotions they have. It's a great way to stay updated and see what they're up to. If you're curious and want to visit their social media page, just click on the link below!
Facebook: https://www.facebook.com/yangchowphilippinesofficial
FAQs
Where is Yang Chow Philippines located?
You can visit Yang Chow Philippines at G253+G8C, Parañaque, Metro Manila.
Are there any special promotions available at Yang Chow Philippines?
Yang Chow often offers special promotions to keep their customers satisfied.
Does Yang Chow Philippines accept reservations?
Yang Chow operates on a walk-in basis.
Can I order food from Yang Chow Philippines for delivery?
Yes, Yang Chow Philippines is partnered with third-party delivery services to take their delicious food offerings right in front of your doorsteps.
Is Yang Chow a halal restaurant?
No, Yang Chow is nota halal-certifdied restaurant.
Conclusion
Yang Chow is a well-established Chinese restaurant chain in the Philippines with a rich history and a reputation for serving authentic and flavorful Chinese cuisine. The restaurant's commitment to quality, consistency, and providing a comfortable dining experience has contributed to its popularity among both locals and visitors. Whether you are looking to try classic Chinese dishes or explore Yang Chow's specialty offerings, the restaurant doesn't fail to offer its customers an enjoyable and satisfying dining experience and make sure that you will come back for more.