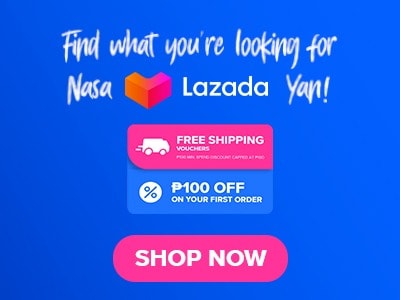 Have you found yourself craving some pizza and pasta and you're actually tired of the usual brand and wanted to try something new? Or are you the type of customer that will try everything to find the best one? I found another pizza and pasta restaurant that might interest you. To be honest they are actually existing for quite a long time here in the country and I'm sure that the moment you tried their food you'll surely be back for more. Have you heard about Sbarro? If not no worries because in this article we are going to get the Sbarro menu items, and about them. Let us see if after this you'll be interested enough to go and try dining in or ordering something from them. No more delays, let us get started, people.
Below, you'll find the updated list of Sbarro menu prices.
Menu Items
Price (PHP)

Pizza BOGO Promo

Buy 1 get 1 Sbremo 8" pizza
399
Buy 1 get 1 Four cheese 8" pizza
399
Buy 1 get 1 Sbremo 17" pizza
999
Buy 1 get 1 white 17" pizza
999
Buy 1 get 1 Hawaiian 8" pizza
399
Buy 1 get 1 white 8" pizza
399
Buy 1 get 1 four cheese 12" pizza
699
Buy 1 get 1 carnivore 8" pizza
399
Buy 1 get 1 cheese 8" pizza
399
Buy 1 get 1 Sbremo 12" pizza
699
Buy 1 get 1 carnivore 17" pizza
999
Buy 1 get 1 cheese 12" pizza
699
Buy 1 get 1 four cheese 17" pizza
999
Buy 1 get 1 cheese 17" pizza
999
Buy 1 get 1 mushroom 12" pizza
699
Buy 1 get 1 carnivore 12" pizza
699
Buy 1 get 1 mushroom 17" pizza
999
Buy 1 get 1 white 12" pizza
699
Buy 1 get 1 Hawaiian 12" pizza
699
Buy 1 get 1 Hawaiian 17" pizza
999
Buy 1 get 1 mushroom 8" pizza
399

Stromboli

Ham & Cheese stromboli
208

Pasta Regular

Baked ziti in Alfredo sauce regular
164
Baked ziti in tomato sauce regular
164
Spaghetti with meatballs in tomato sauce regular
175
Spaghetti in tomato sauce
131
Spaghetti in Alfredo sauce
131
Baked ziti with meatballs in alfredo sauce regular
219
Baked ziti with meatballs in tomato sauce regular
219
Spaghetti with meatballs in Alfredo sauce regular
175
Chicken pesto regular pasta
164

Pasta Whole

Baked ziti in Alfredo large
252
Meat lasagna in Alfredo sauce large
274
Spaghetti with meatballs in alfredo sauce large
274
Spaghetti with meatballs in tomato sauce large
274
Baked ziti with meatballs in alfredo sauce large
362
Baked ziti with meatballs in tomato sauce large
362
Meat lasagna im tomato sauce large
274
Baked ziti in tomato sauce large
252
Spaghetti in alfredo sauce large
186
Spaghetti in tomato sauce large
186
About Sbarro
In 1956 Sbarro opened their first restaurant, founded by Gennaro and Camelia Sbarro a couple who migrated to Brooklyn from Naples. Camelia started making pizza slices for workers who were passing by her store trying to find something quick to eat. As the years goes by their shop also grew into a chain.
Mario, Anthony, and Joe sons of Gennaro and Camelia are those who worked on the expansion of their shop. They opened their first mall location in 1970 which was at that time New yorks first large shopping center. In 1990 Jaime Salvador brought Sbarro to the Philippines, he believes that only fresh food should be offered to the guests, continuing the tradition of making handmade pizza and pasta for years.
Nowadays they have 56 stores across the Philippines and still serve with pride and passion to the Filipino people with quality and value for your money.
Sbarro Menu Best Pizza
Here is the list of the Sbarro menu best pizzas that you can find. This may also serve as a guide if you ate new to their menu.
Double Duo Pepperoni – This is actually the pizza lover's dream pizza, made with layers of pepperoni (Sbarro regular pepperoni and Hormel rosa grande) giving you overloaded extra pepperoni flavor. It also has spicy pepper jack cheese for a little kick of spice. Really tasty and very pepperoni flavor. You can also order a non-spicy version of this pizza if you don't like this version that much. One of these must try.
Meat Primo – The Meat Primo pizza on the Sbarro menu is the meat lover's dream pizza. Made with sausage, ham, bacon, and pepperoni perfect for anyone who loves meat on their pizza. Great served hot for a truly great experience. This one is actually my favorite among their pizzas, I can highly recommend this and for sure you won't be disappointed.
Mushroom – If you're not a fan of meat then you can try their mushroom pizza. Made with different kinds of mushrooms like shitake portobello and white button topped with mozzarella cheese and a sprinkle of Parmesan cheese. An excellent alternative to the usual meaty pizza is also great for people who are looking for something new and interesting. It's also recommended for someone who's vegetarian.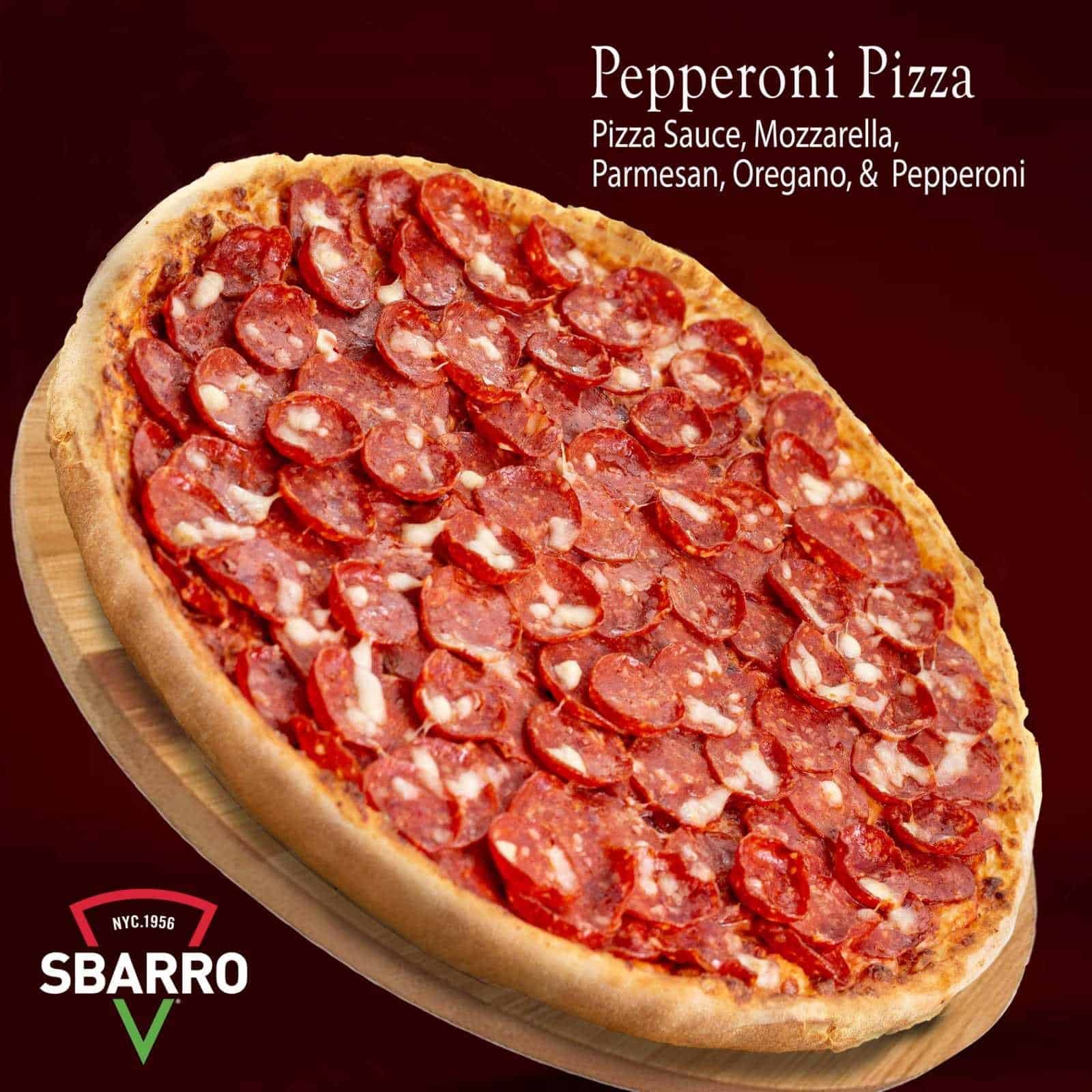 Pepperoni – This pepperoni pizza version of Sbarro is the perfect pizza for pepperoni lovers. Loaded with flavors this is the best choice if you don't have any idea what to order since you cannot go wrong with a pepperoni pizza. It is delicious! I'm being honest here. Classic will always be a favorite.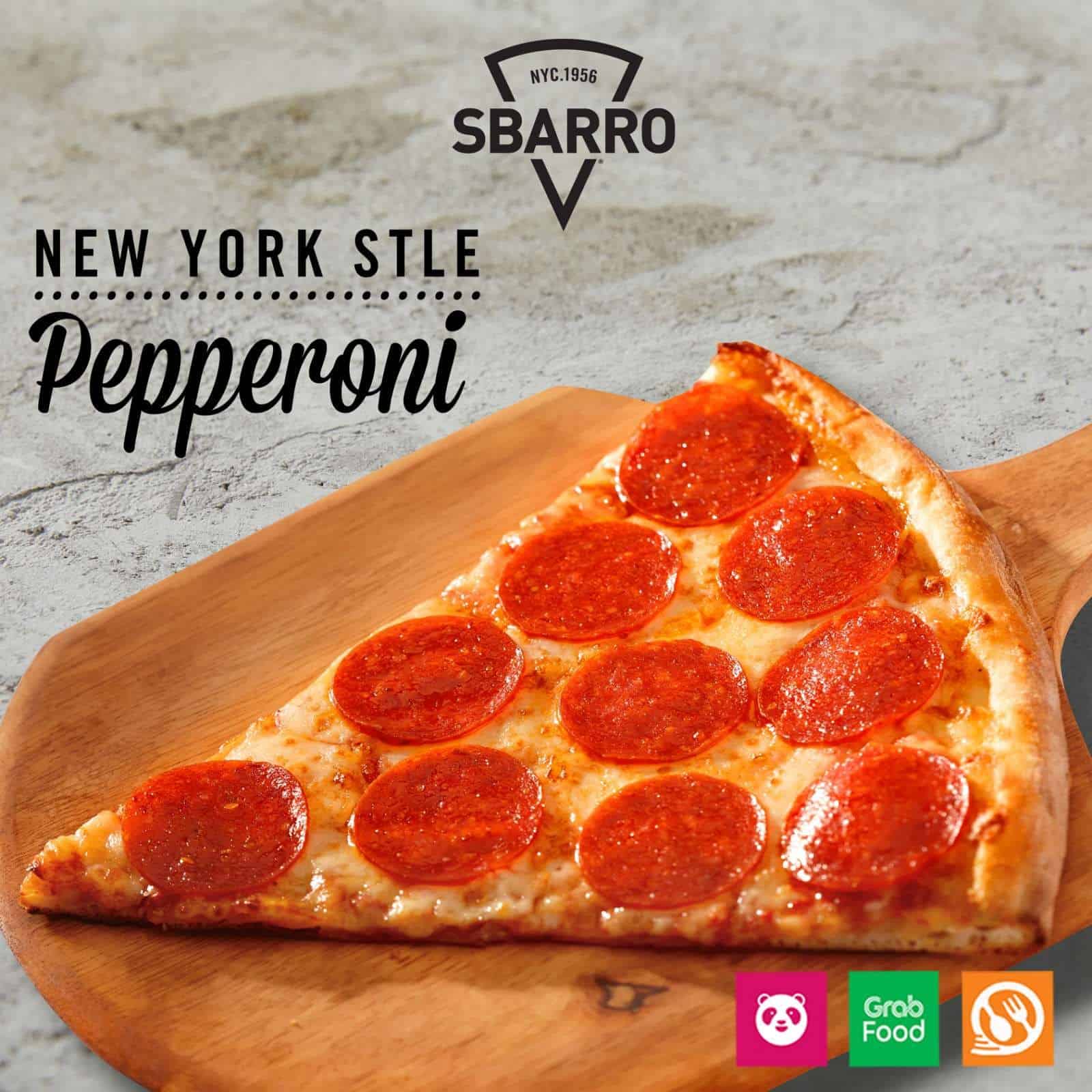 Romano Cheese – Sbarro made a cheese lover's dream come true. A pizza made for cheese lovers. This pizza is made with different kinds of cheese, ricotta, romano, mozzarella, and Parmesan. The wholesome flavor and the creamy texture made this pizza a favorite.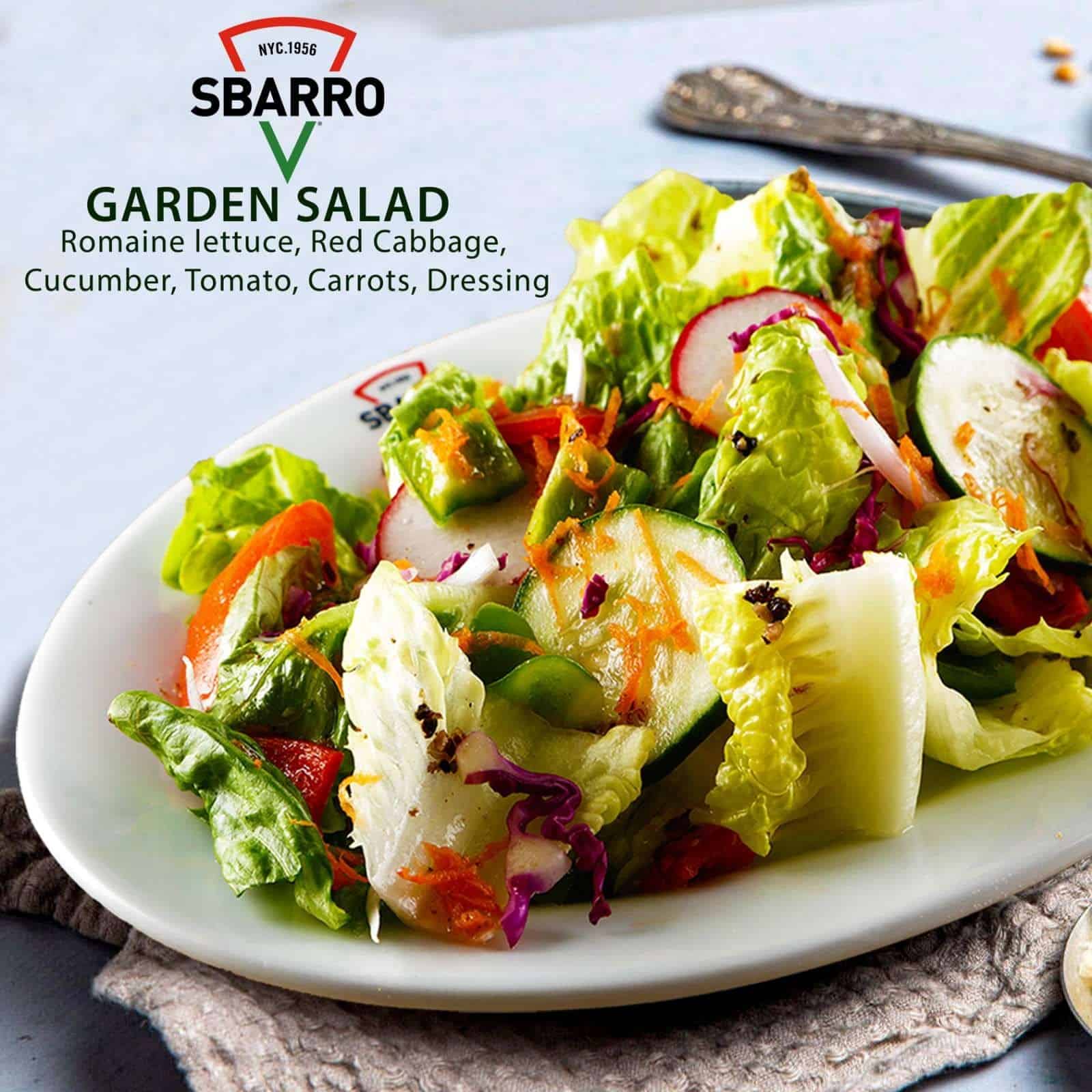 Roman Veggie – A delicious and healthy choice for a pizza is their romano veggie. This Sbarro menu is made with a blend of roasted vegetables like red onion, red pepper, portobello mushrooms, tomatoes, and spinach topped with mozzarella cheese and sprinkled with Parmesan cheese. Delicious and not too cheesy perfect for someone who wants a lighter pizza.
Spinach and Tomato – Another healthy choice on their pizza menu in Sbarro. Made with tomatoes spinach mozzarella and Parmesan. The rich flavor of this pizza is truly amazing. To be honest, this is the pizza flavor that I don't even try to order before, my friend just introduced me to this flavor and since then it becomes one of my favorites.
Sbarro Philippines Promo
Sbarro offers promos once in a while like buy one get one pizza and other special discounts. To be updated on their latest promo all you have to do is to follow their social media accounts. You can reach them via these pages:
Facebook: https://www.facebook.com/SbarroPhilippines/
Instagram: https://www.instagram.com/sbarro_ph/
Twitter: https://twitter.com/sbarroph
Sbarro Menu Delivery
You can order your favorite Sbarro pizza since they have this delivery option on their website. All you have to do is to go to https://sbarro.ph/ to order or you can use third-party delivery services like Food Panda and Grab Foods or other delivery services available in the market. You can also call the phone number on the Sbarro branch near your area.
FAQs
How many slices is Sbarro whole pizza?
Each 17" pizza of Sbarro has six large slices. Also their 12" pizza has six slices but actually you can request the crew if you want more slices on your pizza it depends on you.
What type of cheese does Sbarro use on their pizza?
A lot of different cheeses are used in a Sbarro pizza. Examples of those are mozzarella cheese, Parmesan cheese, ricotta cheese, and romano cheese.
Why is Sbarro expensive?
Sbarro might be a bit expensive compared to its competitors since they are using the finest and premium ingredients in its pizza. They also use high-grade material on their plates, cups, and boxes which can add to its cost.
Conclusion
After trying their food items a couple of times I can recommend them to you guys since everything on their menu items is really delicious, especially their pizza. The service that they provide when you dine in is excellent, crews will actually help you and give you some awesome choices on the Sbarro menu, and they will explain everything. the place is also nice and recommended for barkada gatherings or family eat-outs, customer-friendly ambiance, and is clean place. Thumbs up for the good service and delicious food.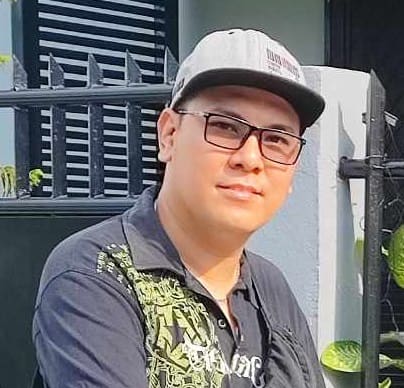 Hi! I'm Nivek Strife, the person who made MenuPH. I'm the one who added most of the popular menus you see on this website, and I really hope you enjoy them! Feel free to check them all out.
Growing up, I was surrounded by lots of tasty foods, like the classic Adobo and the sweet Leche Flan. That love for the many flavors of the Philippines is what got me excited about adding to MenuPH. When I learned how to make websites, I saw the need for a place to show off all the amazing Filipino dishes, and that's how MenuPH started.
MenuPH isn't just a website; it's like a fun journey into food. I've teamed up with famous chefs and found great places all over the Philippines to bring you a bunch of menus that show off the best of Filipino cuisine. Whether you're into the usual dishes or new twists, MenuPH is here to guide you through the rich world of Filipino flavors.
With MenuPH, my aim is to help local businesses, talk about good food choices, and make a group of friends who love food. No matter if you like fancy restaurants or street food, MenuPH has something for you. Come join me on this food adventure as we find great places, taste real flavors, and enjoy the unique food traditions that make the Philippines awesome.