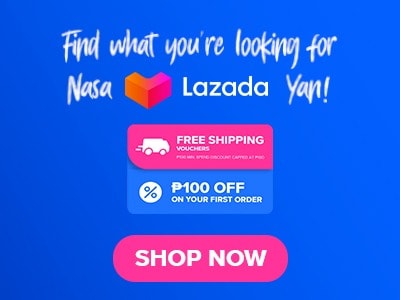 Korean street food has become quite popular in our country, thanks to the influence of Korean dramas. Nowadays, many restaurants and fast-food joints offer these delightful treats. If you're on the lookout for a place to satisfy your Korean street food cravings, look no further than BOK Korean Fried Chicken. Their menu boasts a variety of flavors for their Korean-style fried chicken. But that's not all—they also serve up tasty kimchi rice and corndogs to complement their delicious and mouthwatering chicken. In this article, we'll delve into BOK Korean Fried Chicken, exploring the products they offer, detailing their menu, and, of course, discussing the prices. So, if you're ready and interested, let's dive in.
Below, you'll find the updated list of BOK Korean Fried Chicken menu prices.
Menu Items
Price (PHP)

Boneless Fried chicken (Solo/Half/Whole)

Yangnyeom
129/249/489
Soy Garlic
129/249/489
Jack
129/249/489
Korean buffalo
129/249/489
Lemon pepper
129/249/489
Snow cheese
139/269/529
Yangnyeom with garlic
139/269/529
Honey butter
139/269/529

Corndog bites

Sausage
149
Mozzarella
169

Kimchi fried rice

Solo
59
Bokada
229

Add ons

Cheese dip
55
Signature sauces
30
Premium sauces
40
Kimchi (100g)
45
Garlic bits
30
Chili
25
Plain rice
30

Beverages

Coke
60
Coke zero
60
Royal
60
Sprite
60
Iced tea
45
Bottled water
30
About BOK
Famous Korean fried chicken is easily accessible in BOK Korean Fried Chicken. This place offers juicy on the inside and crunchy on the outside fried chicken and they have a variety of flavors to choose from as well such as Korean buffalo, snow cheese, soy garlic, and many more. This place started in August of 2020 "pandemic days" in Las Piñas. With their delicious fried chicken and unique sauces, BOK Korean Fried Chicken has become popular with customers, and because of their success, they now have 10 branches in just 2 years. Aside from Korean fried chicken they also have kimchi fried rice and corndogs to complete your Korean street foods experience. They are now also open for the franchise to expand their business more and to serve more customers.
BOK Korean Fried Chicken Menu Best Sellers
Here are some samples of BOK's best sellers:
Snow Cheese – The snow cheese flavor of BOK Korean Fried Chicken is actually their top-selling flavor. This one is made from boneless fried chicken that is covered with cheese powder. This one tastes really good especially if you are into cheese. Their snow cheese is juicy and really tasty, and the chicken meat really absorbs the cheese powder that's why it's cheesy in every bite. Snow cheese is perfect with their kimchi fried rice or just have it by itself.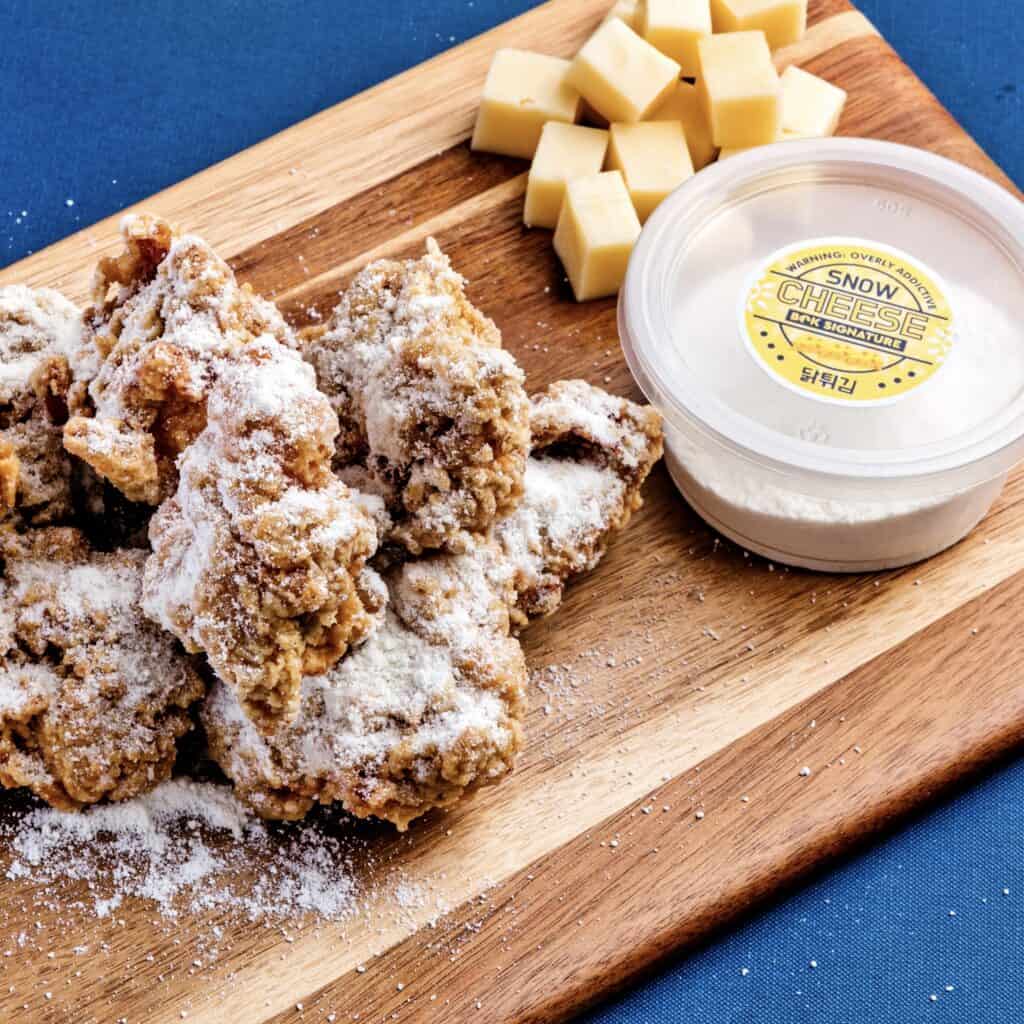 Honey Butter – The honey butter chicken version of BOK Korean Fried Chicken has that rice, sweet and savory taste. The butter and honey combination adds richness to the chicken that's why it tastes so good. The fried chicken is also juicy and delicious, one of the most perfect flavors that I had in this store.
If you enjoy the sweet taste of your chicken then this is the one that you should order. However, the sweetness is not too much, it's just right. Creamy because of the butter and really delicious paired with some kimchi fried rice. This is also one of their top-selling item next to snow cheese and is a must-try.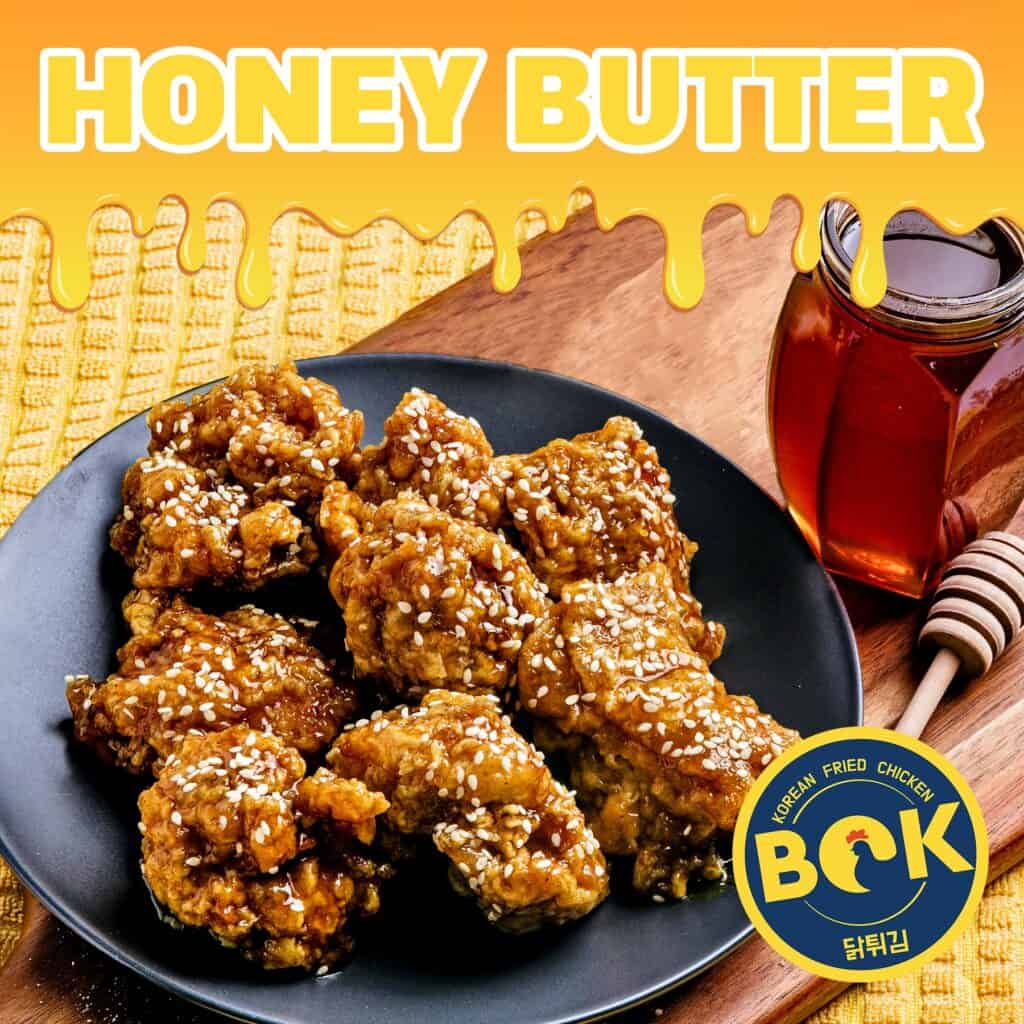 Mozzarella Corndog – The Mozzarella corndog version of BOK Korean Fried Chicken is a delicious option on their corndog menu. This is made from a mixture of flour, baking powder, sugar, cornmeal, and salt. This batter has the perfect balance of flavors that complement the mozzarella cheese inside that is already melted. This tastes like a deep-fried mozzarella cheese coated in a cornbread. It is crunchy, cheesy, savory, and a bit sweet at the same time. The condiments that go with their corndogs are also good but I prefer to have it without anything since it's already delicious.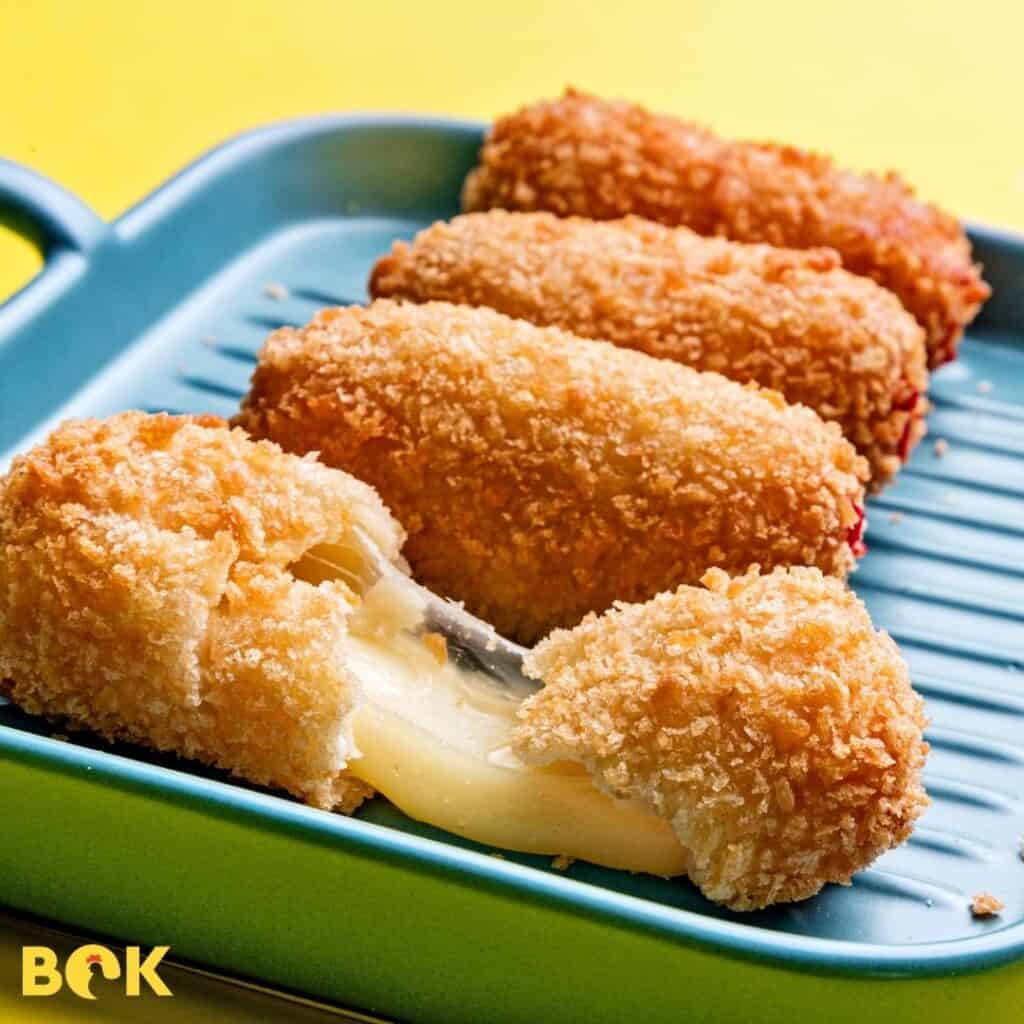 Bokada Bundle – Bokada bundle means a combination of their items. This one is perfect for sharing and bokada bundle has 2 half servings of Korean fried chicken plus 3 servings of Solo Kimchi Fried Rice. You can also add PHP 20 for the Korean fried chicken to upgrade flavors.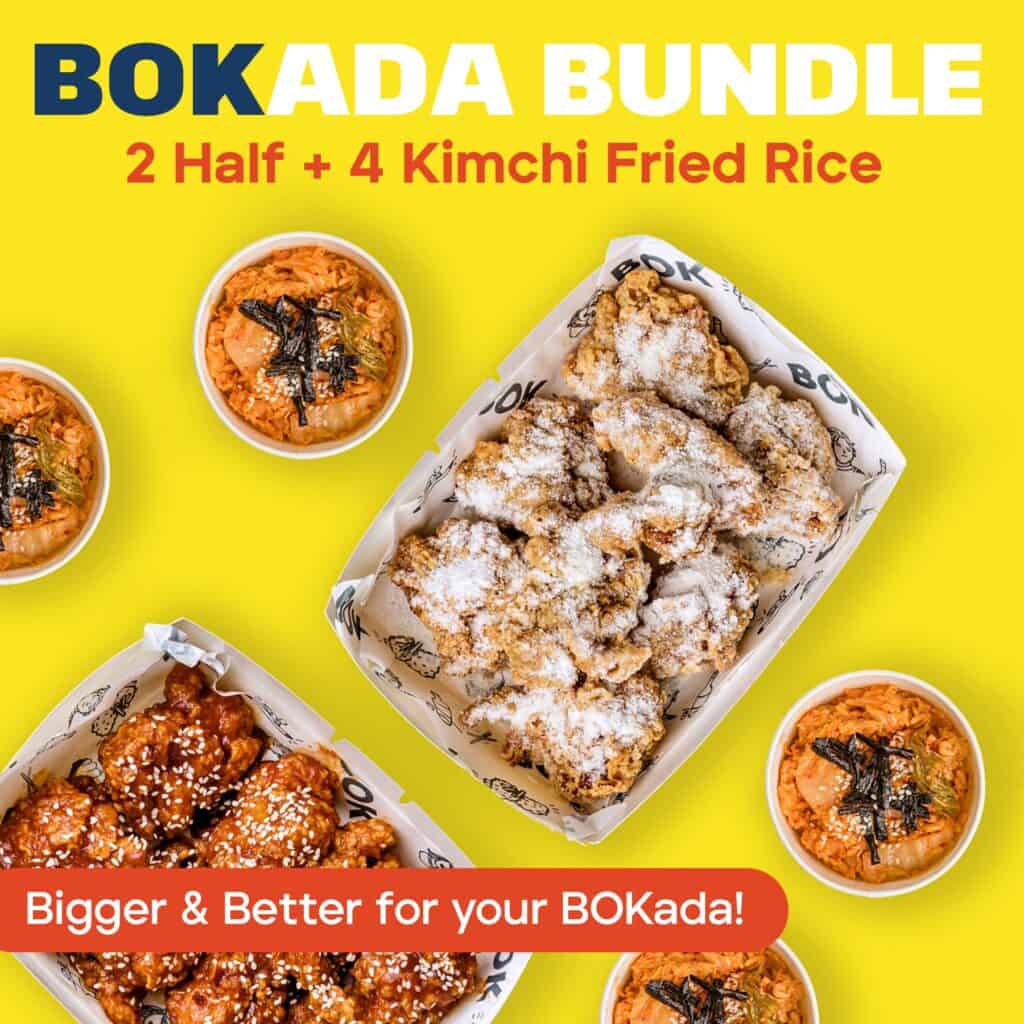 Corndog Bites
BOK Korean Fried Chicken's corndog bites menu offers 2 kinds of corndogs. The first one is their sausage corndog and the other option is their delicious mozzarella corndog. Their sausage corndog has sausage inside coated in a batter and then coated again in their special breadings this one tastes good and the sausage inside is quite huge.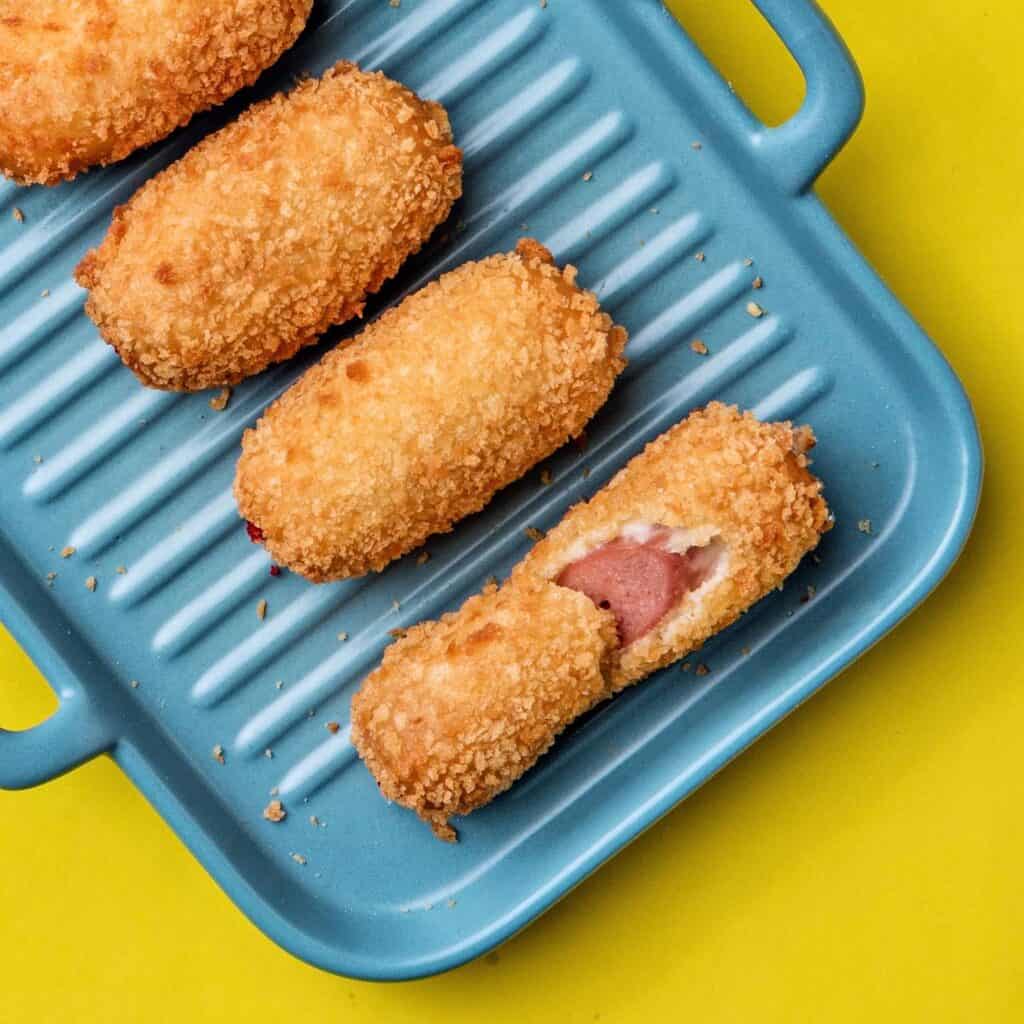 While their mozzarella corndog is the one that you should choose especially if you love mozzarella cheese, it is gooey and good at the same time. The sauce that comes with their corndogs is also one of the reasons why it tastes great.
Kimchi Fried Rice
BOK Korean Fried Chicken's version of kimchi fried rice is also one of the best items to order on their menu, they have two choices for this the first one is the solo and the other one is Bokada which is great for sharing.
Kimchi fried rice is made from white rice sauteed with some chopped kimchi and topped with dried seaweeds or nori. This one is perfect with their delicious Korean-style fried chicken.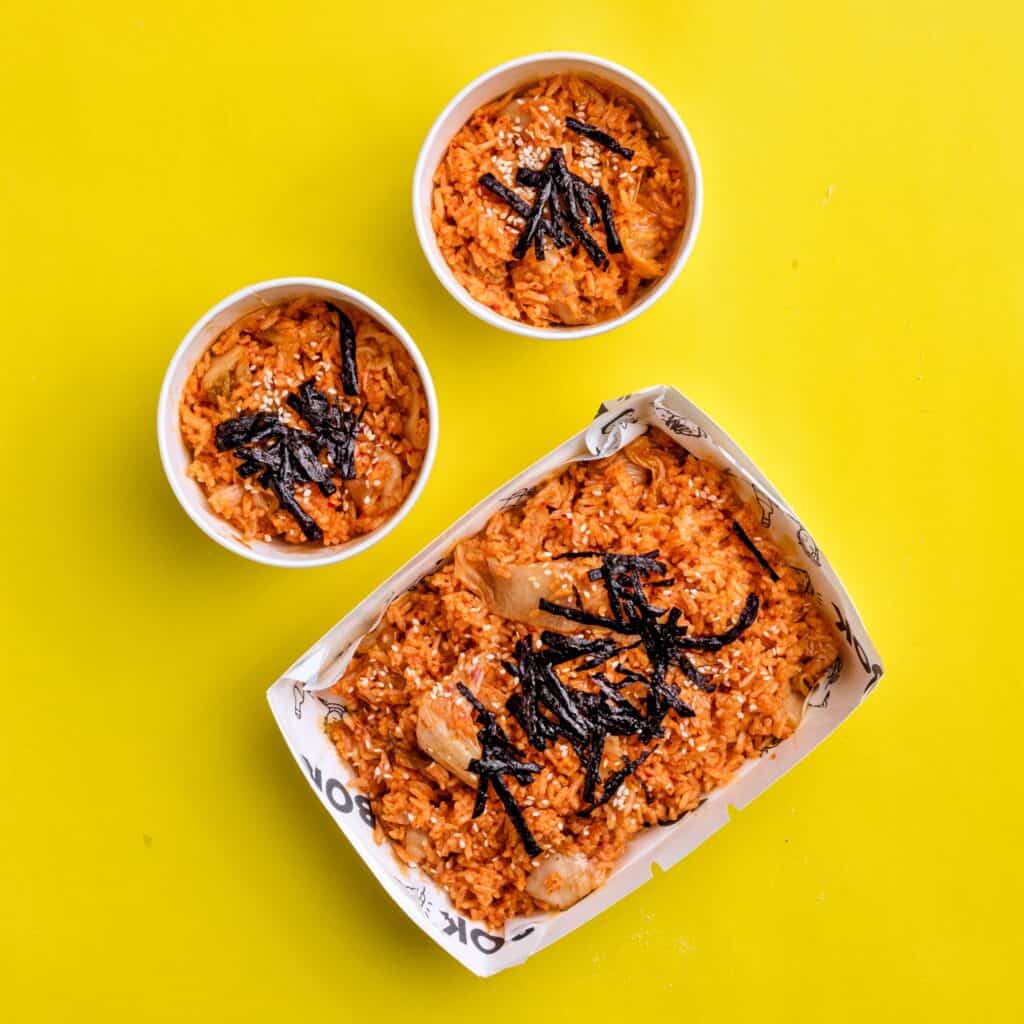 BOK Korean Fried Chicken Menu Delivery
If you are craving delicious Korean fried chicken but can't go outside because of whatever circumstances no worries because you can now order BOK Korean Fried Chicken by using the delivery services available. Sample platforms are through Foodpanda, PickARoo, and Grab Food.
Connect with BOK Online
Calling all fans of BOK Korean Fried Chicken! Are you ready to take your love for our delicious chicken to the next level? Follow us on social media for exclusive deals, behind-the-scenes content, and more!
Facebook: https://www.facebook.com/bokfriedchicken
Instagram: https://www.instagram.com/eat_bok
TikTok: https://www.tiktok.com/@_tikbok
FAQs
Does BOK Korean Fried Chicken accept franchises?
Yes. BOK Korean Fried Chicken is accepting franchises, you may call them or visit their office for more details. The office address is at The Prime Building, Aguirre Avenue Corner J. Elizalde Street, BF Homes Parañaque City.
How to contact BOK?
You may contact BOK Korean Fried Chicken at
Does BOK have a social media page?
Yes. BOK has a social media page, you can check out the links
What is the BOK Korean Fried Chicken payment method?
BOK Korean Fried Chicken accepts cash payment.
Is this place halal-certified?
BOK is a place that offers only chicken products however it's not indicated on their website if their products are halal or non-halal.
Conclusion
BOK Korean Fried Chicken is one of the best places that I've been to that offers the best Korean fried chicken so far. BOK Korean Fried Chicken menu has a lot of flavors to choose from on their Korean fried chicken plus the serving size is pretty huge as well that's why this place is a nice choice if you're craving for something delicious.
The place itself is okay simple but nice and comfortable as well. To be honest, every item that they offer is delicious that's why this is my go-to shop whenever I'm craving Korean fried chicken. Crews are nice too and fast. Overall experience was great, highly recommend it to every foodie out there.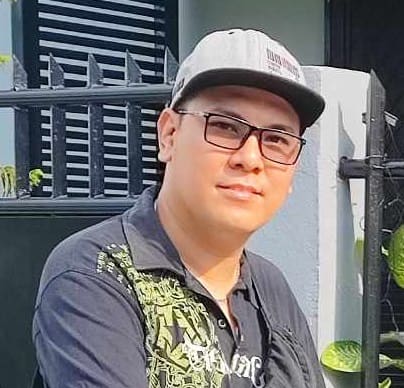 Hi! I'm Nivek Strife, the person who made MenuPH. I'm the one who added most of the popular menus you see on this website, and I really hope you enjoy them! Feel free to check them all out.
Growing up, I was surrounded by lots of tasty foods, like the classic Adobo and the sweet Leche Flan. That love for the many flavors of the Philippines is what got me excited about adding to MenuPH. When I learned how to make websites, I saw the need for a place to show off all the amazing Filipino dishes, and that's how MenuPH started.
MenuPH isn't just a website; it's like a fun journey into food. I've teamed up with famous chefs and found great places all over the Philippines to bring you a bunch of menus that show off the best of Filipino cuisine. Whether you're into the usual dishes or new twists, MenuPH is here to guide you through the rich world of Filipino flavors.
With MenuPH, my aim is to help local businesses, talk about good food choices, and make a group of friends who love food. No matter if you like fancy restaurants or street food, MenuPH has something for you. Come join me on this food adventure as we find great places, taste real flavors, and enjoy the unique food traditions that make the Philippines awesome.