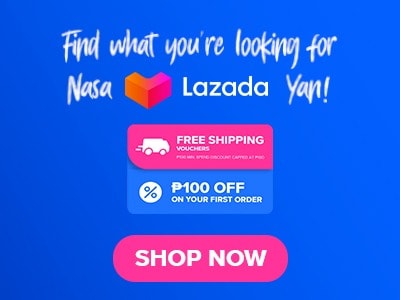 Are you planning to visit Tagaytay City anytime soon and you're looking for a great place to go where you can enjoy great food and great views? I got you on this one, look no more I have a recommendation. Veranda restaurant is located at taal vista hotel in tagaytay. Their menu offers a wide variety of mouthwatering Filipino favorites and other innovative dishes. This is for sure a nice place. If you are interested in this topic then stay with me in this article and let's find out something about this place, its best sellers and of course prices. Let's go!
Below, you'll find the updated list of Veranda menu prices.
Menu Items
Price (PHP)

Appetizers

Crispy Taal Lake Tawilis
300
Buffalo Chicken Wings
280
Deep-Fried Calamari
370
Lumpiang Sariwa
220

Salad

Chef Salad
300
Caesar Salad
230
Veranda Salad
270

Soups

Soup Of The Day
180
Cream Of Pumpkin With Cheese
180
Barley Minestrone
180

Heirloom

Sinigang
430
Tinola Sa Buko
560
Bulalo
680
Crispy Liempo
420
Kare Kare
490
Crispy Pata
840
Kalderetang Baka
400
Rellenong Alimango
720

Asian

Wanton Noodle Soup
220
Curry Tofu With Vegetable Served With Steam Rice
330
Nasi Goreng
400
Sweet And Sour Pork
380
Chili Prawns
490
Adobong Dilaw
560

Noodles

Pancit Luglog
280
Pancit Hab Hab
330

Pasta

Create Your Own Pasta
360
Lasagna Bolognese
340
Pasta Negra
380
Spinach And Cheese Ravioli
360

Sandwiches

Classic Burger
410
Club House
380
Grilled Chicken Sandwich
420
Classic Grilled Cheese Sandwich And Homemade Tomato Soup
350

Western

Pan Fried Salmon
760
Grilled Prawns Thermidor
490
Grilled Pork Chop
560
Saltimbocca
410
Chicken Kiev
430
Grilled Chicken And Herbs
460
Grilled Beef Tenderloin
690
Beef Bourguignon
660
Bulalosso
5200

Pizza

Margherita
460
Vegetariana
460
Hawaiian
460
Quattro Stagioni
540
Quattro Formaggi
790
Prosciutto E Gorgonzola
790

Kids Menu

Chicken Noodle Soup With Pureed Vegetables
160
Mac And Cheese
260
Spaghetti With Meatballs
260
Grilled Ham And Cheese Sandwich
180
Beef Sliders With Homemade French Fries
340
Fried Rice With Breaded Pork
340
Homemade Chicken Nuggets
240
Fish And Chips
340

Dessert

Tropical Halo Halo
390
Buko Paradise
260
Turon
180
Volcano Eruption
360
Sans Rival
300
Nutella Pizza
380
Frozen Brazo De Mercedes
260
Fresh Fruit Platter
300
Leche Flan
200
About Veranda
Taal Vista Hotel is one of the most famous and beautiful places to stay in Tagaytay. At Taal Vista, you'll find a gem which is the Veranda Restaurant, situated in the garden of Taal Vista Hotel, Veranda Restaurant is not just a restaurant that offers delicious Filipino dishes but also a great view of Taal volcano and Taal Lake.
Anyone will be instantly impressed by the Veranda restaurant's interiors, gorgeous furniture, chandeliers, and comfortable dining place. It's Just gorgeous! The restaurant gives a warm ambiance that is perfect with Tagaytay's chilly weather. This place offers a wide variety of Filipino favorites that are a perfect match with the place, truly a one-of-a-kind and enjoyable experience waiting for you and your loved ones.
Veranda Menu Bestsellers
Here are list of Veranda's best sellers that everyone should once they visit Veranda.
Chef's Salad – Chef's Salad of Veranda is a mix of greens, cucumber, carrots, grilled chicken breast, farmers ham, tomato, red onion, Emmental cheese, and boiled egg then drizzled with mustard vinaigrette. The vegetables complement the flavors with each other, the farmer's ham and grilled chicken breast added a more savory taste to the salad, and the dressing balanced all the flavors. If you're looking for a delicious salad then the chef's salad of Veranda is the one for you.
Crispy Salinyasi – The Crispy Salinyasi version of Veranda is a great alternative for crispy tawilis. It has almost the same flavor since Salinyasi is a distant cousin of the famous Tawilis. They prepare this by lightly breading the Salinyasi before deep frying it until reaches a subtle crunchiness. They serve their crispy Salinyasi with kangkong and vinegar for dipping sauce. Salinyasi is a delicious dish highlighting local dishes to be enjoyed by everyone.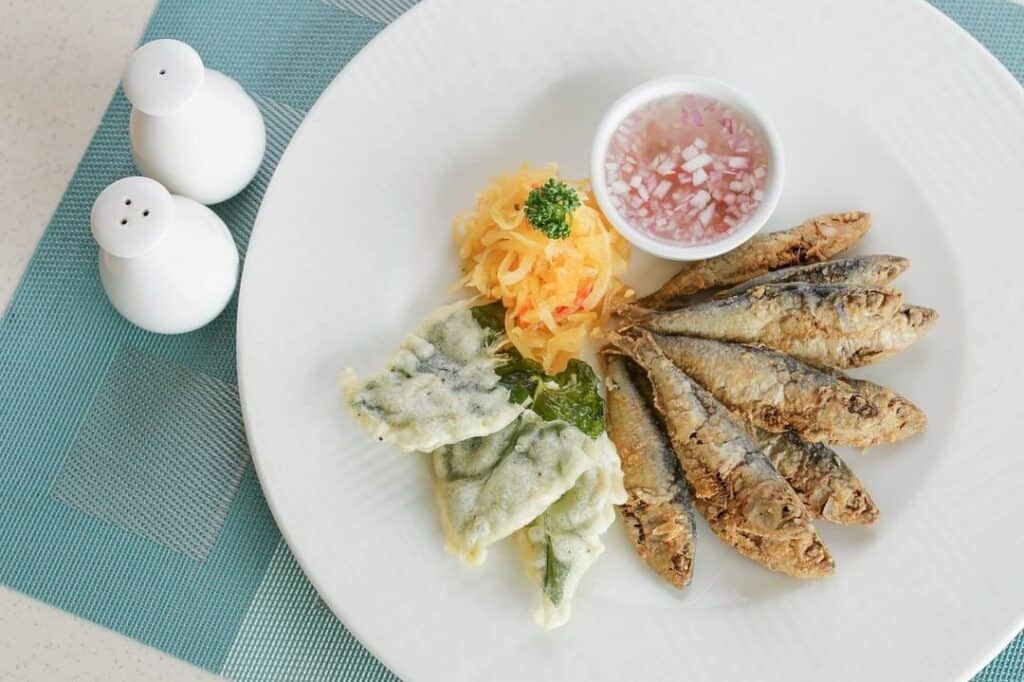 Bulalo – Bulalo is a very popular dish in Tagaytay City, if you don't try their bulalo upon visiting it's like you never visit Tagaytay. I don't know if it's a mandatory dish in every Tagaytay gala. It has a light-colored broth that is very beefy and flavorful, the meat in this dish is mostly braised beef shanks together with string beans, corn, and petchay; usually served in a palayok or clay pot for a more authentic experience. You will also find some bone marrows on the bulalo and it's really delicious especially if dipped with a bit of fish sauce with calamansi and chili. Bulalo of Veranda is perfect for the chilly weather of Tagaytay.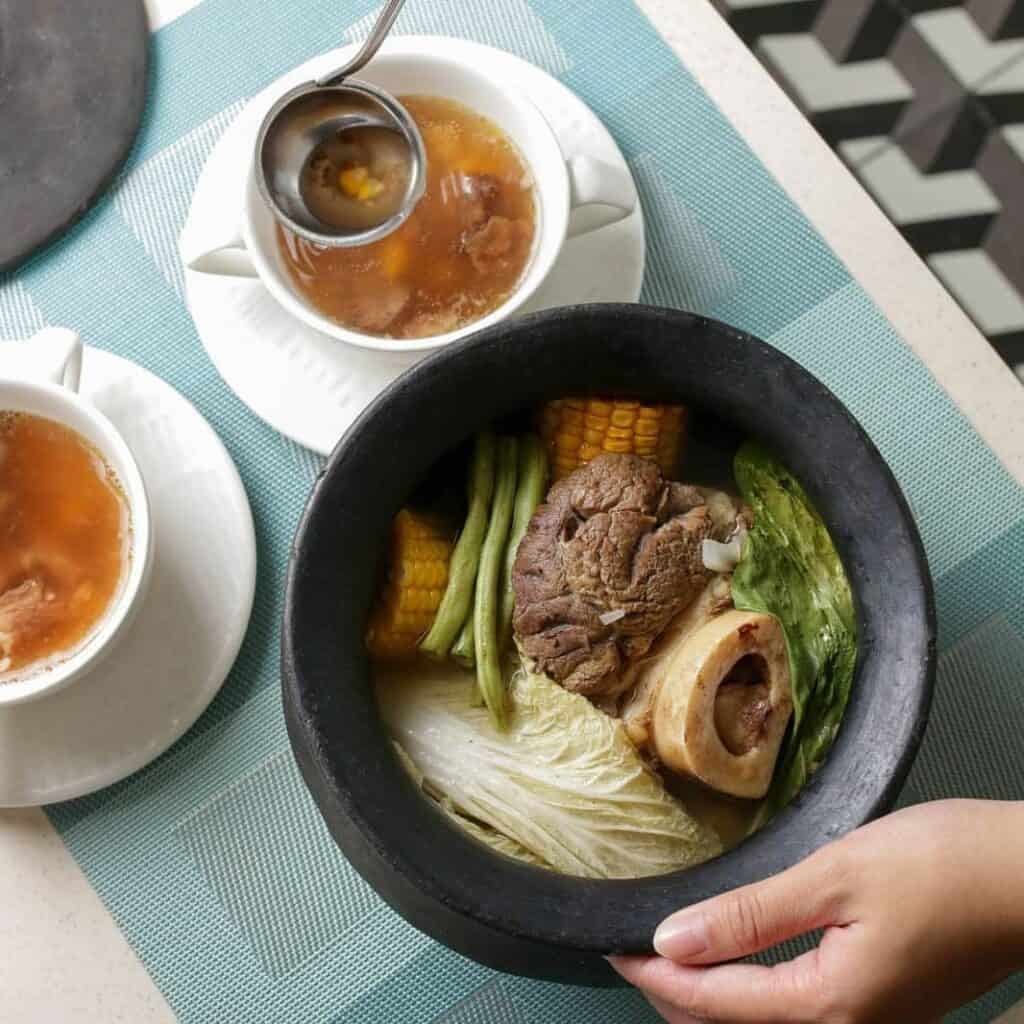 Chicken Inasal – Chicken insala is made with marinated chicken in lemon grass, anato seeds garlic oil, and many other spices before being grilled until cooked evenly. It has a smoky flavor from the grilling and the chicken is juicy and flavorful since it is marinated for hours or even a day. This tastes like Pinoy BBQ to be honest but a bit better. The chicken inasal version of Veranda is one of the most popular items on their menu as well. This one is also typically served with a dipping sauce that is most of the time mixed directly with the rice. Chicken inasal is a great choice if you're looking for something good.
Soup
The soup menu of Veranda restaurant has 3 delicious options. The first one is their Soup of the Day which is a creamy soup that they prepare fresh daily. Next is their Cream of Pumpkin with Cheese soup, this one is made with a creamy roasted pumpkin soup mixer with some gorgonzola cheese. The last item is their Barley Minestrone, this one is made with assorted vegetable stew with pesto Genovese, barley, and parmesan cheese.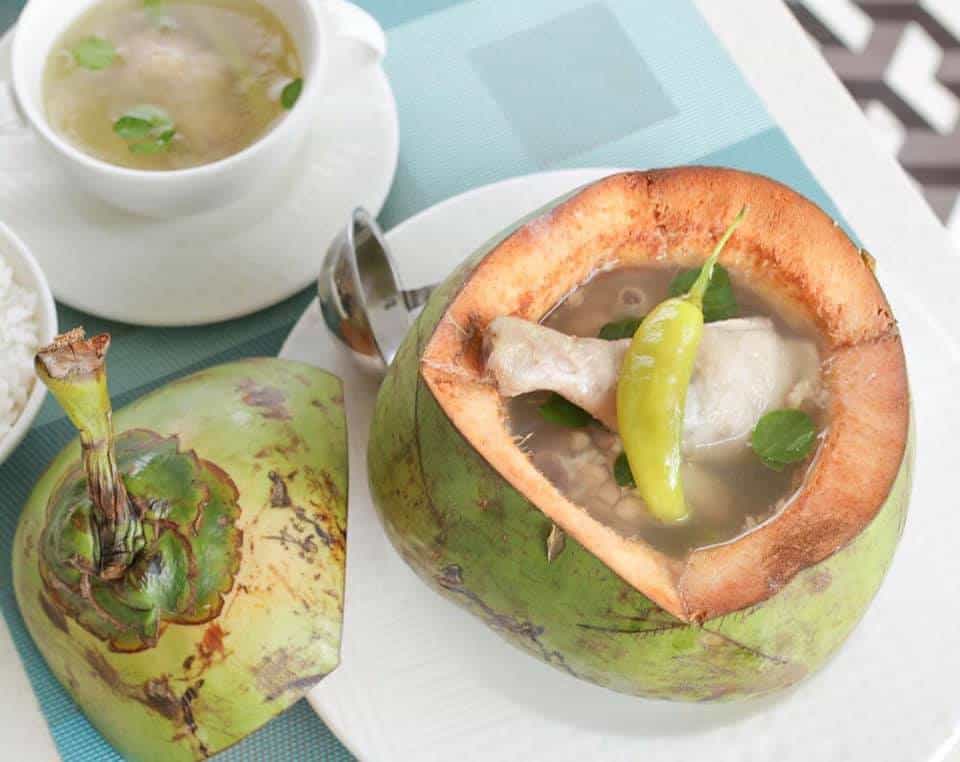 Noodles
The noodles menu of Veranda restaurant has two options the first one is their Pancit Luglog which is one of a Filipino favorite merienda made with rice noodles with seafood sauce, spring onion, pork crackling, boiled egg, and calamansi. The second one is their Pancit Hab Hab, this one is made with vegetables, seafood chicken, pork belly, stir-fried noodles, and topped with egg.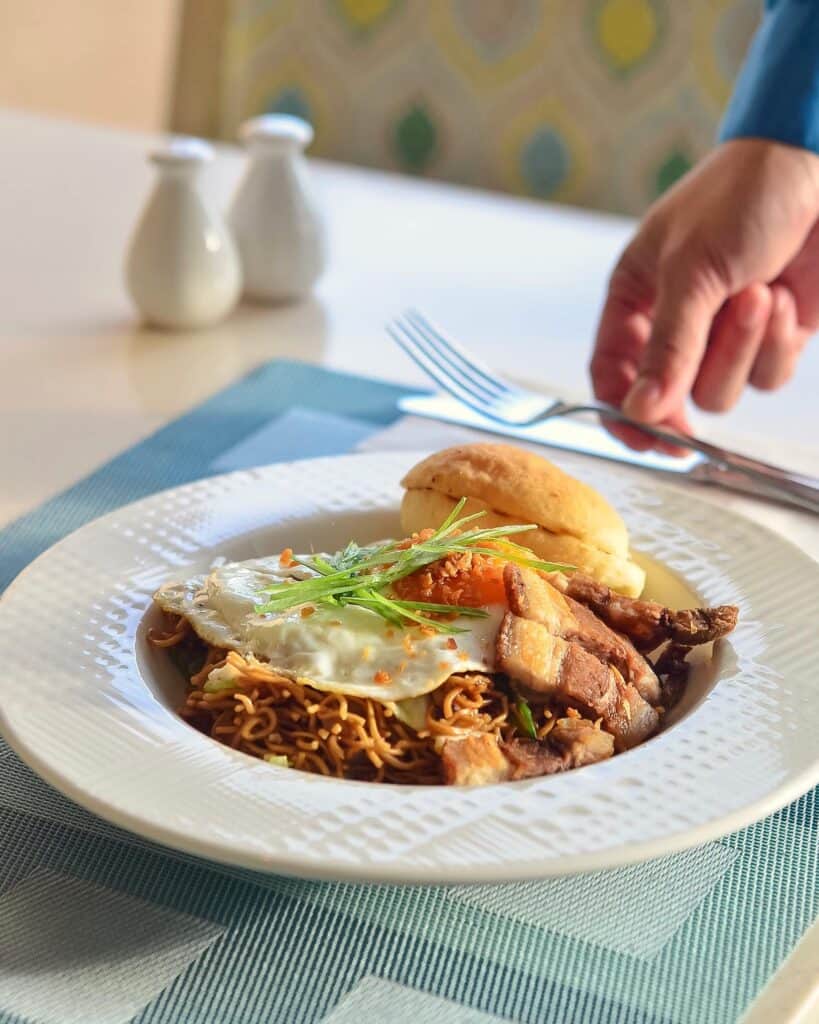 How to Order Foods from Veranda?
Ordering your favorite dishes from Veranda made it easier simply by sending them a DM on their Facebook page. Aside from that you can also use other platforms such as food delivery services that are available in your location.
Social Media Pages
Follow them on social media for exclusive offers and delightful surprises. They'll whisk you away to a realm of exquisite dishes and enchanting ambiance that's sure to ignite your foodie passion.
Facebook: https://www.facebook.com/TVHVeranda
Instagram: https://www.instagram.com/tvh.veranda
Website: http://www.taalvistahotel.com/cafe-veranda-cultural-show
FAQs
Where is Veranda restaurant's location?
Veranda restaurant is located at Taal Vista Hotel, Aguinaldo Highway, Tagaytay City.
Does Veranda Restaurant accept reservations?
Yes, for inquiries and reservations you may call +63 (2) 9178225, +63(46)413 1000, or +63(917)8091254. You may also visit their website at www.taalvistahotel.com
Is this restaurant halal-certified?
No, Veranda restaurant is a non-halal certified place that serves a variety of pork dishes that are haram with our Muslim friends.
What are Veranda restaurant's business hours?
Veranda restaurant's business hours are from 6:00 in the morning until 10:00 p.m. They are open daily from Mondays to Sundays.
What are the payment options that are acceptable at Veranda?
Payment options available at Veranda are in cash, debit cards, and credit cards. 
Conclusion 
The overall experience at Veranda has been exceptional. The Veranda menu boasts an impressive selection of delicious and mouthwatering dishes, guaranteed to satisfy your tastebuds and satiate your hunger instantly. With a diverse array of Pinoy favorites, it's an ideal destination for anyone eager to delve into Filipino cuisine, be it a foreigner, balikbayan, or someone with a deep appreciation for our local flavors. The venue itself exudes a pleasant ambiance, with a clean and inviting atmosphere. The friendly and efficient service personnel ensure a swift and enjoyable dining experience. Coupled with a picturesque view that transports you to the beauty of Tagaytay, Veranda is highly recommendable. I encourage my fellow foodies to explore the culinary delights offered on their menu.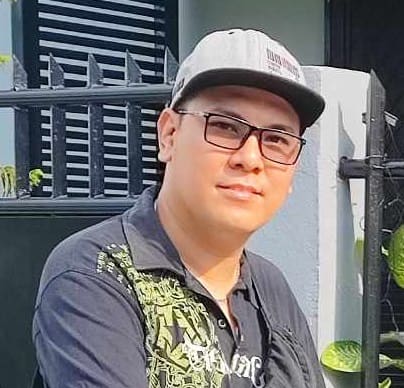 Hi! I'm Nivek Strife, the person who made MenuPH. I'm the one who added most of the popular menus you see on this website, and I really hope you enjoy them! Feel free to check them all out.
Growing up, I was surrounded by lots of tasty foods, like the classic Adobo and the sweet Leche Flan. That love for the many flavors of the Philippines is what got me excited about adding to MenuPH. When I learned how to make websites, I saw the need for a place to show off all the amazing Filipino dishes, and that's how MenuPH started.
MenuPH isn't just a website; it's like a fun journey into food. I've teamed up with famous chefs and found great places all over the Philippines to bring you a bunch of menus that show off the best of Filipino cuisine. Whether you're into the usual dishes or new twists, MenuPH is here to guide you through the rich world of Filipino flavors.
With MenuPH, my aim is to help local businesses, talk about good food choices, and make a group of friends who love food. No matter if you like fancy restaurants or street food, MenuPH has something for you. Come join me on this food adventure as we find great places, taste real flavors, and enjoy the unique food traditions that make the Philippines awesome.