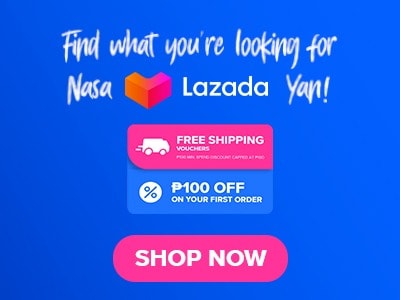 Nowadays, a lot of people are exploring different cuisines that are available in our market these days, I have tried a lot and I can tell that everything is delicious, some foods like Cantonese are a bit like our own cuisine or maybe because of the Chinese influence in our country is the reason why most are already familiar with us. Have you tried Cantonese cuisine? If not and you wanted to try it no worries because I found a nice place for you guys. The Super Bowl of China menu has a wide variety of dishes that is affordable and delicious. Let's see if after this maybe you'll crave and be curious enough to try their restaurant. Let's get to know the Super Bowl of China more and let's begin.
Below, you'll find the updated list of Super Bowl of China menu prices.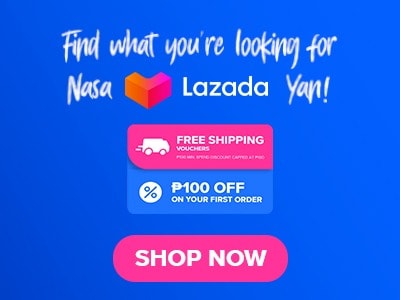 Menu Items
Price (PHP)

Soups

Minced beef west lake soup
110
Sweet corn and chicken soup
110
Hot and sour soup
110

Fried rice

Yang chow fried rice
250
Diced chicken with salted fish fried rice
250
Steamed jasmine rice
45

Dimsum

Dimsum combination platter
360
Hakao
180
Vegetarian spring rolls
100
Chicken feet
110
Pork siomai
130
Pork asado siopao
120
Deep fried wonton
140
Steamed pork ribs with taosi
130

Chicken

Super bowl lemon chicken
290
Half fried crispy chicken
360
Three cup chicken
260
Honey glazed chicken
290

Beef

Sliced beef with broccoli
375
Beef with black pepper sauce
330
Braised beef with kailan
380

Pork

Deep fried pork ribs with spicy sauce
365
Sweet and sour pork
310
Lechon macau
350
BBQ pork asado
320

Seafood

Szechuan fish fillet
265
Steamed fish fillet with garlic
290
Szechuan shrimp
350
Fish fillet with taosi
290
Sweet and sour fish fillet
290
Deep fried cuttlefish with spicy salt
320
Hong Kong style spicy shrimp
350

Vegetables

Braised tofu with mushroom
250
Eggplant with minced pork hot and spicy
240
Stir fried baguio beans with minced pork
250
Sautéed broccoli with garlic
280
Sauteed kailan with garlic
240
Seafood chopsuey
280
Mapo tofu
240

Noodles

Crispy noodles with assorted seafoods
285
Super bowl birthday noodles
350
Braised beef brisket noodle soup
295
Wonton and braised beef brisket noodle soup
270
Wonton noodle soup
210

Super solo meal

Beef with broccoli
180
Braised beef brisket
185
Superbowl lemon chicken
150
Sweet and sour fish fillet
160
Sweet and sour pork
180
Pork ribs with taosi
180
Lechon macau
170
BBQ pork asado
170
Pork chop
170
Braised beef brisket noodle soup
170
Wonton noodle soup
150

Dessert

Mango sago
95
Deep fried sesame balls
120
Black gulaman with lychee
95
Mango pudding
95

Drinks

Bottomless soda, red iced tea, iced tea, lemonade
100
Single serve soda, red iced tea, iced tea, lemonade
70
Pepsi black in can
80
Mineral water
50
Black gulaman
100
Green mango shake
120
Ripe mango shake
120
Ginger apple shake
120
Apple carrot shake
120
Banana shake
120
Cucumber lemonade
120
Mango juice
85
San Miguel pale pilsen
85
San Miguel light
85
About Super Bowl of China
Super Bowl of China was built with a concept to serve Asian people, though everyone is welcome in this restaurant their main target customers are our race. The story behind this successful restaurant began years ago, they are serving Chinese foods which they highlighted Cantonese cuisine, and they are sticking with their commitment to giving value to their customers by serving delicious and quality food without compromising their quality.
When it comes to the look of their restaurant you can never tell that it is a Chinese restaurant because the interior of the place seems western design, Everything that I mentioned above plus great customer service made their customers at home in their restaurant and eventually became their regular customers. Their head office is in Bagumbayan Mandaluyong City and as of today they already have 4 branches all located in NCR.
Super Bowl of China Menu Best Seller
We want you to have an idea about the Super Bowl of China's best sellers so we listed the top 5 best-selling items on their menu. The gathered information is based on our interviews with their crews.
Dimsum Combination Platter – This is the best seller on their dim sum menu and I personally wanted to promote their Dimsum combination platter because it is really good. It has vegetarian spring rolls, pork siomai, deep-fried wonton, and BBQ pork Siopao. All the goodness is in one order. This is surprisingly affordable and great for sharing as well. By the way, Their vegetarian spring rolls are great with red vinegar. Their Dimsum combination platter is served with 4 sauces for each item.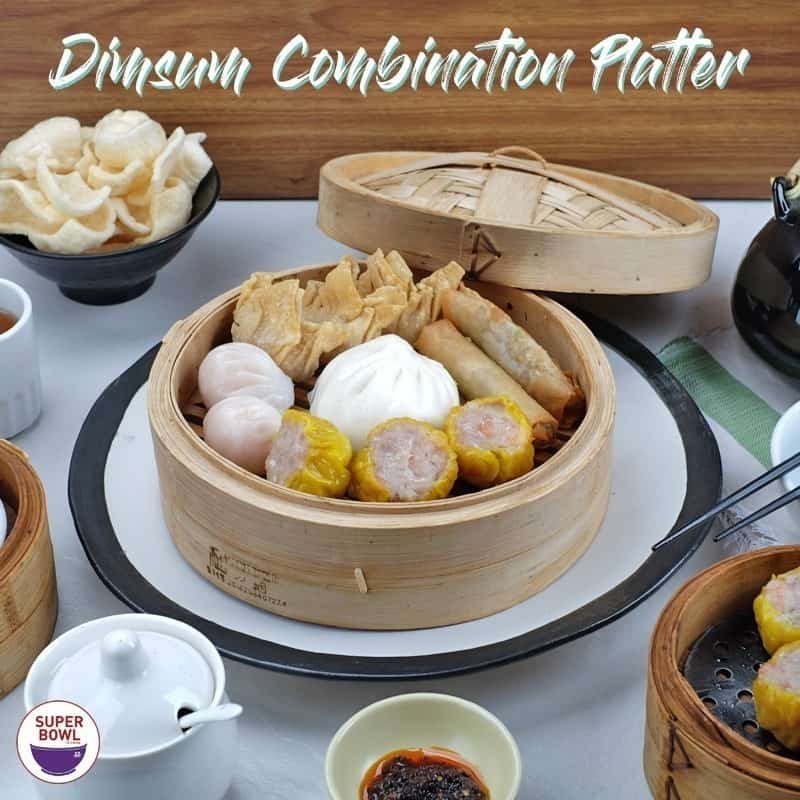 Seafood Beancurd – We have this as a starter before devouring all the yummy foods that we order, the tofu is really soft but not soggy it has a feel as it melts in your mouth. To be honest, the soup is really good and delicious they served it very hot and it has a mild taste that doesn't overpower the flavors on it. Aside from the great taste of this Super Bowl of China menu, it is also affordable and also great for sharing like we Filipinos normally do when eating outside. 
Lechon Macau – One of their top best-selling item on their menu and our favorite is their version of Lechon Macau. Pork is easy to chew because of its tenderness and the skin is really crispy. They also serve it with a dipping sauce which is also really good though the lechon macau with or without the sauce is already a bomb. The serving size of their lechon macau is quite big and perfect for big appetites customers.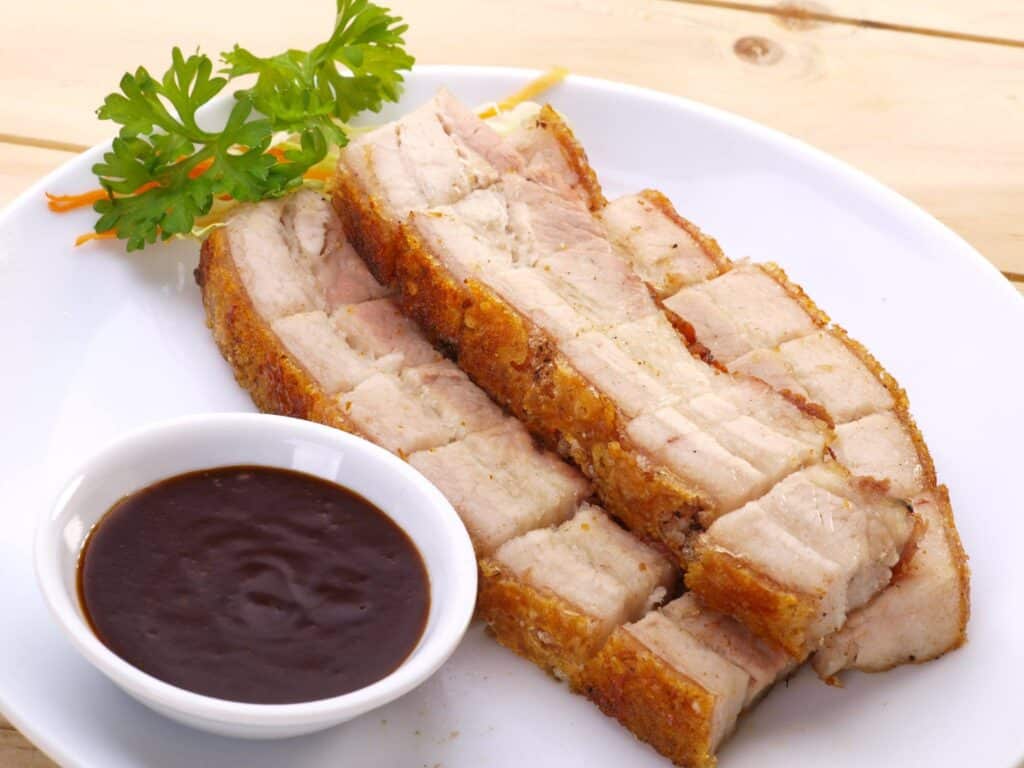 Superbowl Lemon Chicken – This is the best-selling food on their chicken menu so we know that this is really good. The chicken was cooked well but tender and it was fried just right. The lemon sauce is okay as well it has a mild sweet taste that adds to the deliciousness of their Superbowl Lemon Chicken. It has a very unique flavor that I'm sure you'll love once you try it.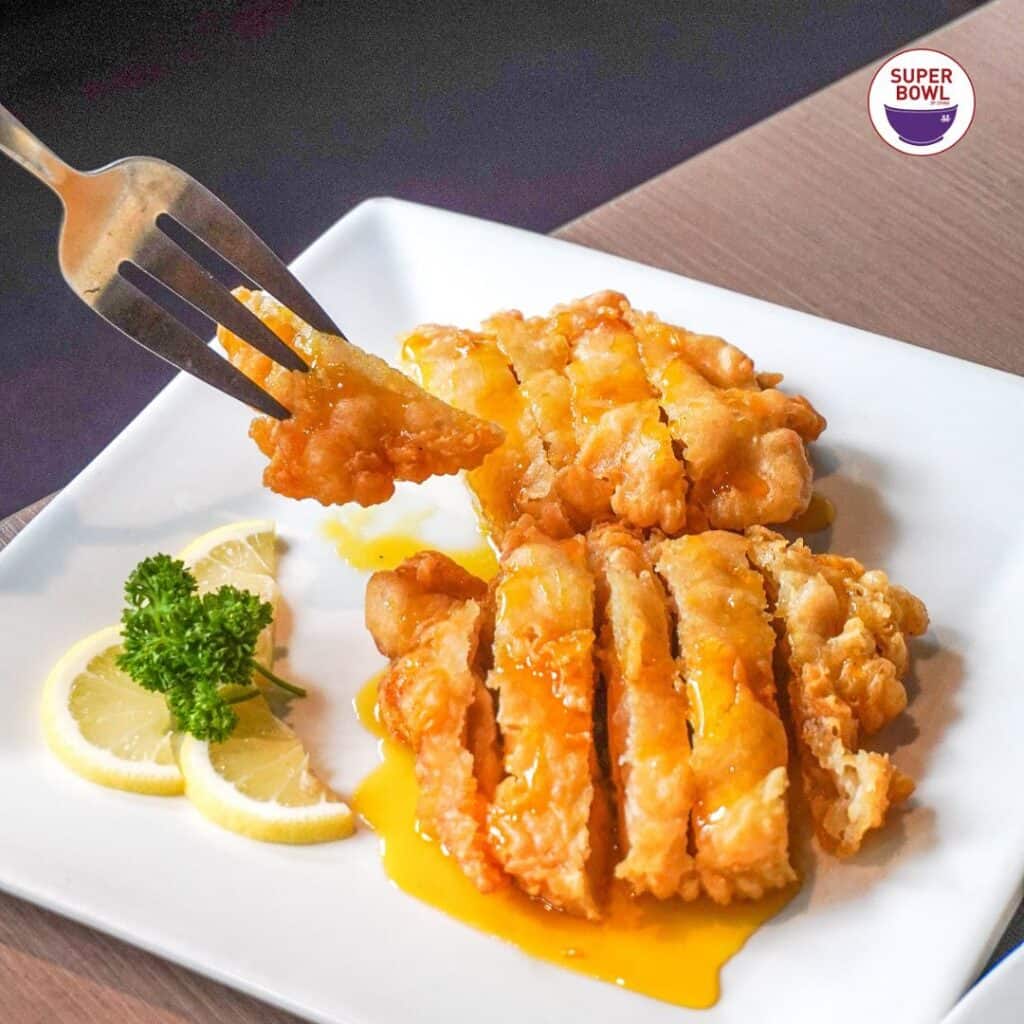 Sliced Beef with Broccoli – The best seller on their beef menu is their sliced beef with broccoli. It has a lot of beef strips that are quite flavorful and delicious, the sauce is a bit thick but not too much. It has a combination of salty and sweet tastes in one. The broccoli is the neutralizer for this dish, it's not overcooked as well and is tasty.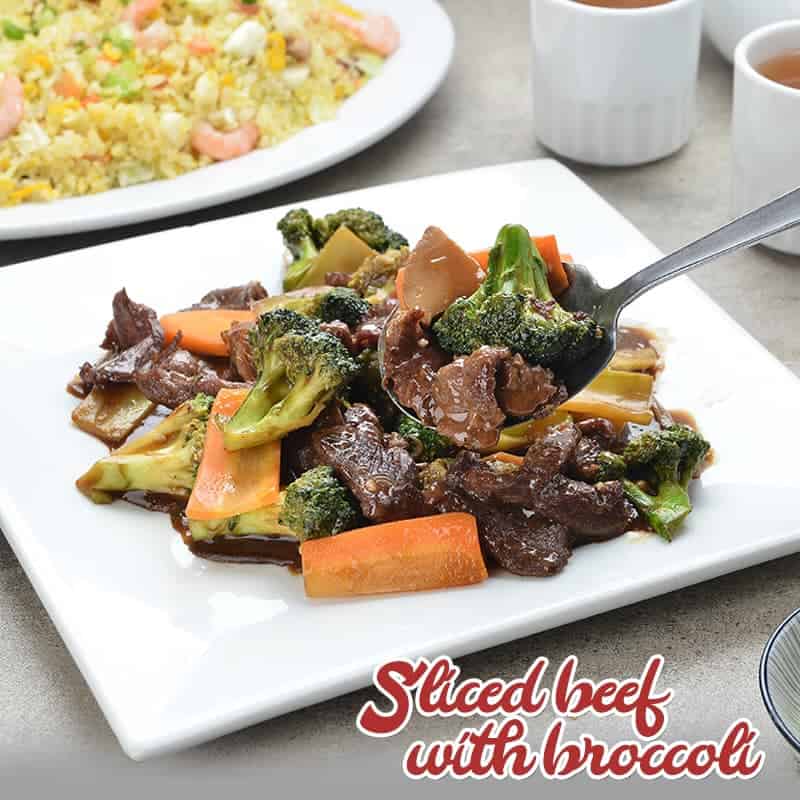 Solo Meals
Super Bowl of China offers a solo meal menu that is served with single-serve lemonade. They have a lot to choose from and the price is very affordable and not more than 180 PHP only. On their solo meals, they have beef with broccoli, Braised beef brisket, Superbowl lemon chicken, Sweet and sour fish fillet, Sweet and sour pork, Pork ribs with taosi, Lechon Macau, BBQ pork asado, Pork chop, Braised beef brisket noodle soup, and lastly their Wonton noodle soup.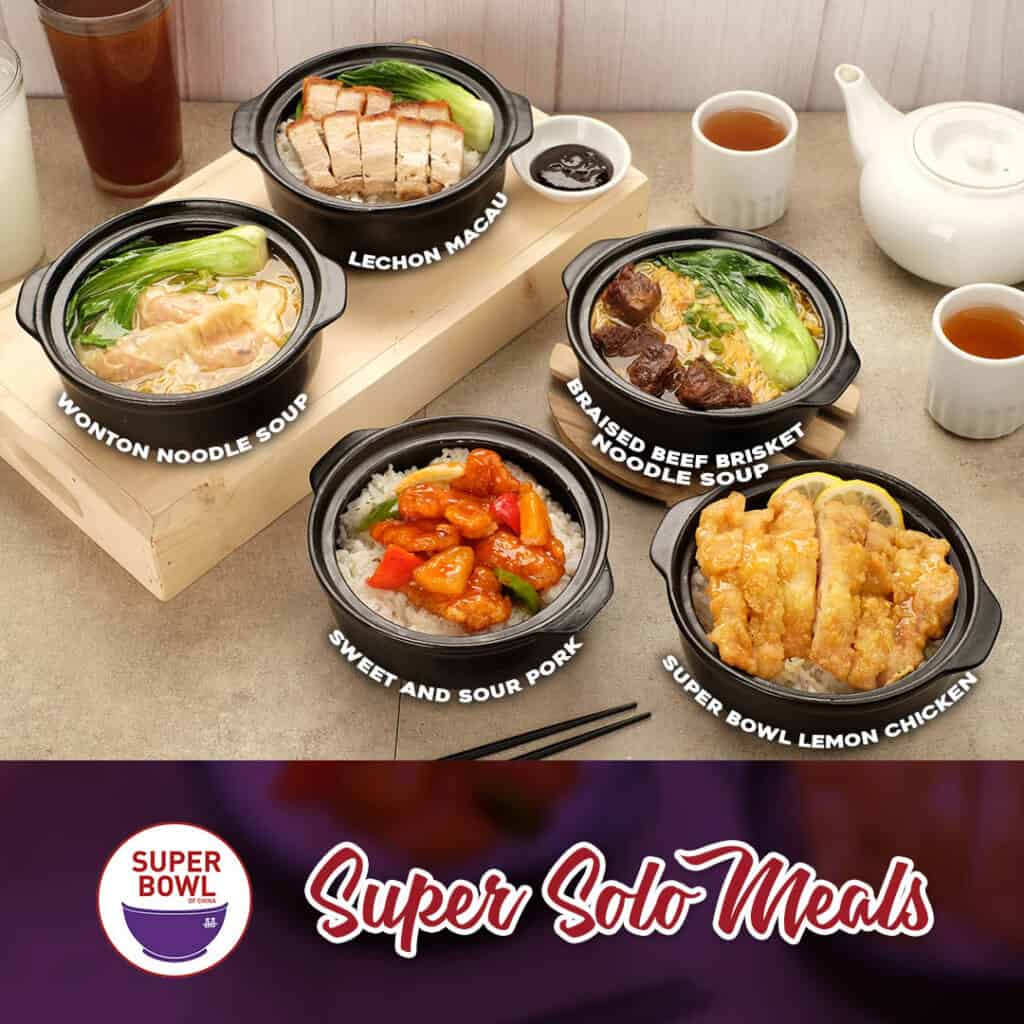 Soup
Three different kinds of soup are what you can choose from on the Super Bowl of China food menu. These soups will cost you just 110 PHP. They have their minced beef west lake soup, sweet corn, chicken soup, and lastly their hot and sour soup which is my favorite. I can recommend the hot and sour soup because it's really good but if you're not into exploring food then the two other soups are good enough.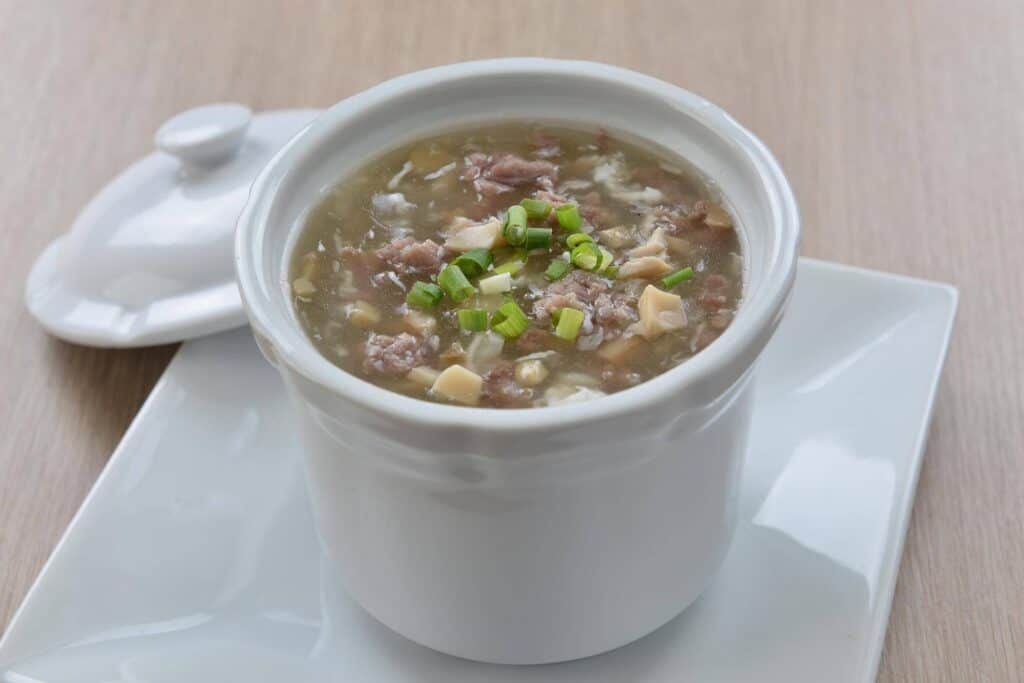 Noodles
Super Bowl of China has 5 noodle dishes to choose from. They have crispy noodles with assorted seafood which will cost you 285 PHP. Their Superbowl birthday noodles are priced at just 350 PHP only. Braised beef brisket noodle soup that I highly recommend and this is just 295 PHP. Wonton and braised beef brisket noodle soup for only 270 PHP. Lastly, their wonton noodle soup for only 210 PHP only.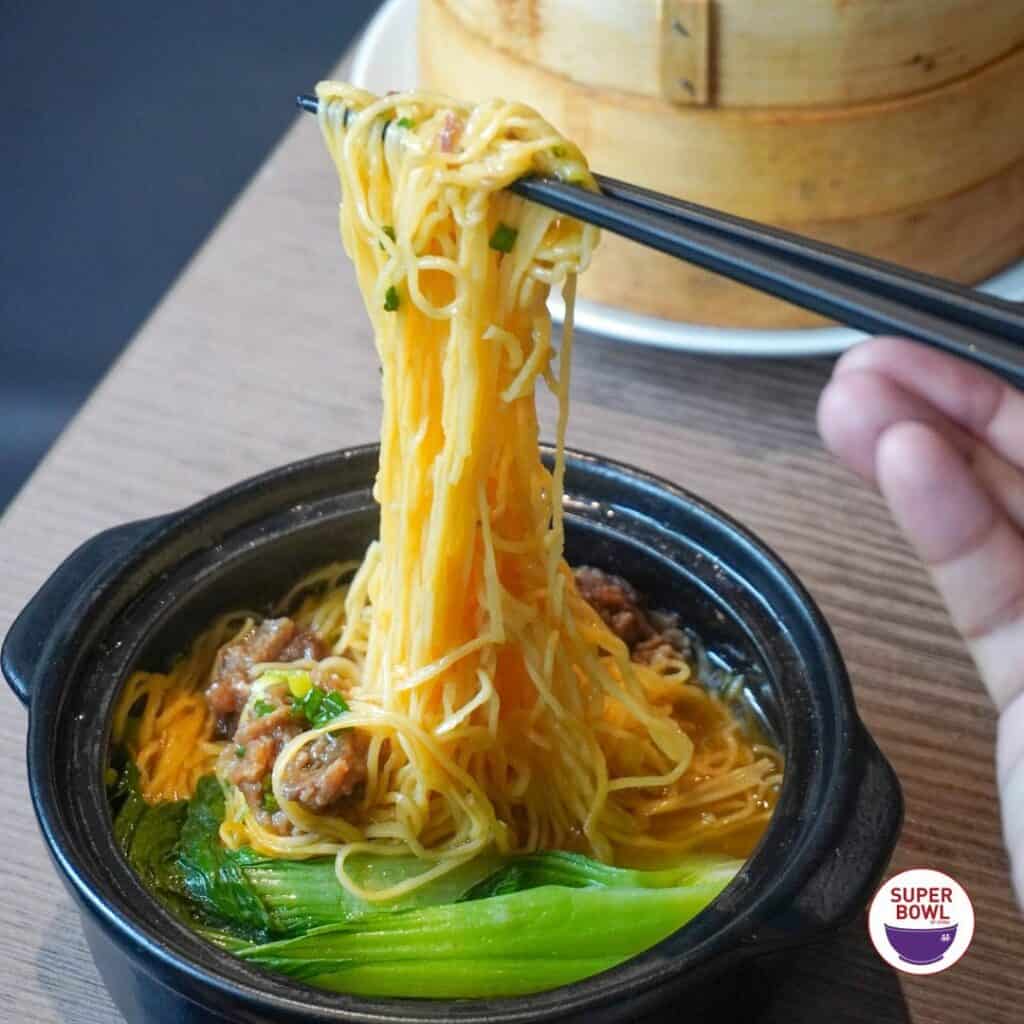 Super Bowl of China Menu Delivery
Ordering your favorite Super Bowl of China food items is made easy simply by calling 8556-0584 for the Mall of Asia branch and 8354-5945 for their malate branch. Their minimum delivery order is 300 PHP and is also subject to a 10% delivery charge. If you're not near MOA or malate you can order thru Grab Foods and other food delivery services.
Super Bowl of China Social Media Pages
Would you be interested in receiving the most recent news regarding Super Bowl of China's menu items, pricing, and ongoing promotions? If so, we strongly suggest subscribing to their social media pages. Their website also offers delivery so make sure to check it out. The links are provided below.
Facebook: https://www.facebook.com/superbowlph
Instagram: https://www.instagram.com/superbowlph
Twitter: https://twitter.com/superbowlph
TikTok: https://www.tiktok.com/@superbowlofchinaph
Website: http://superbowl.com.ph/contact.htm
Conclusion
A great place if you're craving some Cantonese food, the Super Bowl of China menu has a lot to offer that is affordable and also delicious, they just prove to us that you don't need to spend too much in getting foreign cuisine, you'll just have to research when to get the best ones without breaking a bank. Their Service is also good and fast. The place is clean and well-maintained and paying is hassle-free, they accept Credit cards. They also give senior citizen discount based on and mandated by the government. I can highly recommend this place for Chinese food lovers and food explorers out there, nice place.