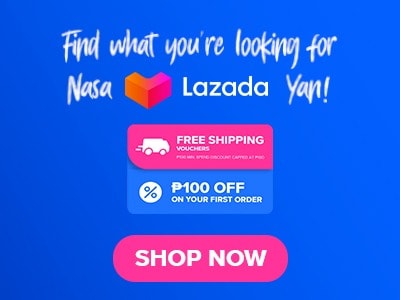 Are you craving some authentic Chinese dishes and want to know where is the perfect place to go to fulfill your Chinese food cravings? No worries I find the perfect place for you. This restaurant is serving authentic Chinese food during lunch and dinner. A great place to go with your friends and family who also love Chinese foods or just wanna try how authentic Chinese foods taste. Have you heard about Xin Tian Di? If not please take time to read this article and let's see if after this you'll make up your mind and try the Xin Tian Di menu. Let's get to know them more, their history, their foods, and a little bit of everything. Let's not delay things anymore and without further ado, let's start.
Below, you'll find the updated list of Xin Tian Di menu prices.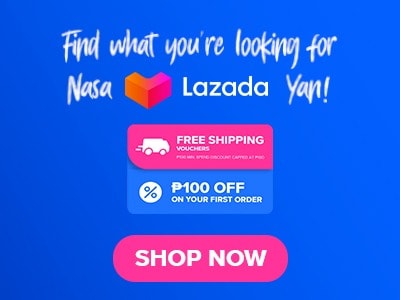 Menu Items
Price (PHP)

Chinese Roasting Special

Roasted crispy chicken Chinese style
520
Over cooked slow roasted duck
1945
Home seasoned roasted suckling pig
4200
Barbecued pork loin with wild honey
520
Home seasoned roasted suckling pig
750

Lu Soi Spices Soya Cooking

Homemade spinach tofu with five spices soya sauce
390
Cuttlefish with XO spicy soya sauce
420
Sliced boneless pork, knuckles with vinegar garlic soya
480
Drunken soya beef shark
550
Lo sui combination platter
880
Divine platter
1280
Barbecue combination platter
980

Wood Oven Roasted Duck "Peking Style"

Stuffed minced duck in lettuce cup
2090
Duck bone with soy milk and vegetable soup
2090
Stewed shredded duck with udon noodles and wild mushroom in abalone sauce
2150

Chinese Hot and Cold Appetizers

Deep fried crispy stuffed crab shell (per piece)
350
Deep fried vegetable roll in beancurd wrapper
500
Blue ginger
600
Hot prawns with mango yogurt dressing
1480
Braised beef brisket in refreshing spicy sauce
680
Shredded sea abalone with jelly fish in sesame seed sauce and pickled ginger
850
Mango tiger prawn salad
1280

Soup Selection

Buddha jumps over the wall
3000
Sweet corn with chicken asparagus soup
320
Hot and sour with sea abalone
330
Conpoy eight treasures shredded duck soup
350
Seafood with bamboo fungus, silky beancurd and pumpkin soup
350
Homemade siu kaw dumpling and fish maw with wolf berry and bokchoy soup
350
King scallop with wild mushroom, bamboo pith and red dates in fish broth
380
Double boiled native chicken conpoy with barley and white fungus soup
480
Double boiled black chicken with Chinese herb soup
480

Taste of Birds Nest

Shredded chicken and wild mushroom birds nest soup
1500
Crabmeat and conpoy birds nest soup
1750
Shredded abalone with bamboo fungus birds nest soup
1950
Birds nest with tiger prawn in fish broth and red caviar
2950
Birds nest with african abalone in wild chicken broth and Chinese ham
3200
Double boiled african abalone fish maw birds nest clear soup
3200

Different Cooking Abalone

Stewed African abalone and tiger prawns with black pepper oyster sauce
1200
Braised whole abalone with abalone sauce
3600
Deep fried crispy abalone roll dipped in mango yogurt
1580
Sliced sea abalone with homemade spinach tofu topped with dried scallops sauce
1800
Wok fried sea abalone and fresh scallops with XO sauce in taro basket
1980
Braised spiced abalone with sea cucumber in oyster sauce
2400

Home Style Cooking Special

Stuffed boneless chicken in brown sauce
1580/pc
Stir fried garden vegetables with homemade tofu in garlic sauce
520
Sauteed pork loin with fried tofu and salted fish in sizzling plate
540
Stewed boneless chicken with Chinese sausage and bamboo shoot with xo sauce
580
Pan fried beef fillet with sesame soya sauce in sizzling plate
820
Steamed prawns in golden garlic with glutinous rice and in bamboo leaf
1280
Deep fried halibut with golden garlic dipped in honey black vinegar
1300
Steamed Cod fish fillet with wild mushrooms in soya sauce
2200

Rich Flavor Choices

Sliced pork with sweet and sour sauce
520
Deep fried crispy boneless chicken in sweet lemon sauce
540
Fried beancurd with minced chicken in spicy chili sauce
540
Marinated pork spare ribs deep fried in garlic white beancurd sauce
550
Braised pork spare ribs with barbecue sauce
650
Braised fish fillet with homemade tofu with peking sauce in clay pot
650
Stir fried beef fillet with natural vegetables in abalone sauce
680
Slow stewed beef brisket with bean sauce in claypot
780
Pan fried beef tenderloin in sweet onion sauce
820
Wok fried beef tenderloin with goose liver in black pepper sauce
1100
Stir fried scallops with fresh fruits and cashew nuts in noodle basket
1380
Pan fried US scallops in taro ring with chuan sauce
1380
Deep fried prawns dip with honey sauce
1380
Prawns with cornflakes
1380
Beef tenderloin with goose liver in A1 sauce
1400
Steamed silver Cod fish fillet with black bean sauce
1420
Wok fried prawns with XO sauce in noodle basket
1480

Get a Different Taste of China

Yunnan
540
Shanghai
600
Mongolia
700
Beijing
1280
Szechuan
1280

Healthy Starting

Steamed Cod fish fillet with egg white and celery sauce topped with wolfberry
2450
Poached beef fillet and organic soya topped with homemaspinach tofu
880
Braised beancurd stick, black fungus, natural vegetables with fish broth
580
Fried organic brown rice with asparagus, kernel corn and wild chicken meat
450

Vegetable Corner

Vegetarian dimsum platter
320
Pumpkin soup
280
Boiled green vegetables with bamboo fungus and barley soup
280
Steamed long grain rice with lam choy preserved vegetables
100
Stewed wild mushroom beancurd roll
460
Steamed Chinese tofu
460
Braised vegetables with namyu sauce in claypot
460
Stir fried vegetables with pecan nuts in taro basket
550
Stir fried wheat noodles with pechay and bean sauce
560

Rice and Noodle Station

Teachow seafood soup rice
420
Wan chai sui kaw and sliced sea abalone noodle soup
580
Yang zhou fried rice
490
Home style fried rice
540
Cantonese fried rice
540
Prince fried rice
980
Hongkong style beef chow fan
500
Xin tian di specialty noodles
600
Chinese fried noodles
600
Fresh shrimp chow mien
680

Sweet Flavors of Chinese

Aloe vera jelly and sweet white fungus with coconut milk
160
Mango tapioca
160
Homemade sweet beancurd with black pearl
160
Almond jelly with fruit cocktail
160
Creamy coffee pudding
180
Seasonal fruit platter
200
Cashew nut sweet soup with glutinous rice balls
250
Oven baked homemade custard egg tart
200
Ampalaya buchi
200
Deep fried crispy custard buns
200
Deep fried egg puff ball with osmanthus syrup
200
Masachi
200
Birds nest with wil honey and almond tea
3000
About Xin Tian Di
Xin Tian Di is a Chinese restaurant that serves authentic Chinese dishes and they are one of the most reliable choices if you craving something authentic. They are a signature restaurant for Crown Plaza Manila Galleria. They are located on the fourth floor. This Crown Plaza hotel is connected to Robinson's galleria. Xin tian di became one of the favorite destinations of our Filipino Chinese community to celebrate special events and birthdays.
This restaurant has a classy and elegant venue. Xin Tian Di means new heaven and earth, this Chinese restaurant is known for its delectable and authentic dishes and also for its unlimited dim sum promo where you can enjoy all the dim sum that you want and can choose from 50 plus varieties. Chef Peter Yeung a Chinese national is the main man in the kitchen who specializes in modern Cantonese cuisine. You can avail of their dim sum all-you-can-lunch promo every day for 1188php only from 11:30 am until 2:30 pm.
Xin Tian Di Menu Best Seller
Here is a list of some of their best sellers that you should try.
Divine Platter – If you can't decide what to order then why not try their divine platter? This Xin Tian di menu is honestly the best choice for sharing with your family and friends since this is a combination of their hot and cold items. Dishes include jellyfish, soy chicken, bbq pork Asado, pecking duck, century egg, and their mouth-watering suckling pig.
Sauteed Beef Tenderloin With Goose Liver in a Black Pepper Sauce – Made with really tender beef cubes sautéed in a rich black pepper sauce and not done yet, it is served along with fried liver from a goose and freshly picked broccoli. The taste of this dish is awesome and is highly recommended to try. The tenderness of the beef in that awesome liver and peppery sauce is something interesting.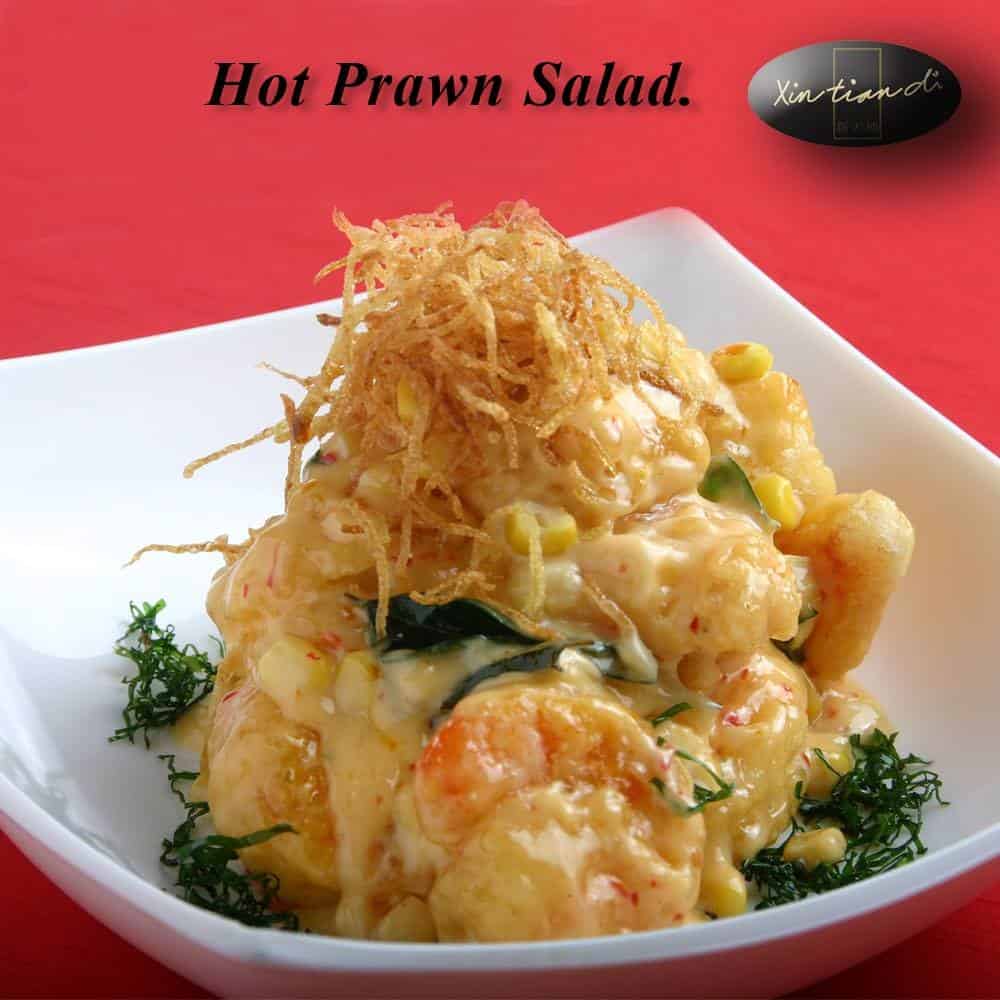 Hot Prawn Salad – This simple dish is made with deep-fried prawns then glazed with mayonnaise and sprinkled with sesame seeds, carefully prepared on top of fried noodles. This dish can also serve hot or cold whatever your preference is. Highly recommended for prawn lovers out there and if you want a lighter dish to enjoy.
Wasabi Prawn Salad – This Xin Tian Di menu is made with fried prawns and coated with mayonnaise and some wasabi for a little kick. If you love spicy then this dish is highly recommended for you. What I like the most about their wasabi prawn salad is the taste, to be honest. Definitely a bomb and a must-try.
Deep Fried Chicken in Coffee Sauce – their deep fried chicken in the coffee sauce is made with bite-size chicken fried until crispy and tossed with sweet coffee sauce. This delicious dish is also served in lettuce for a more appetizing look. This dish is so good for sure this could be your instant favorite once you tried it.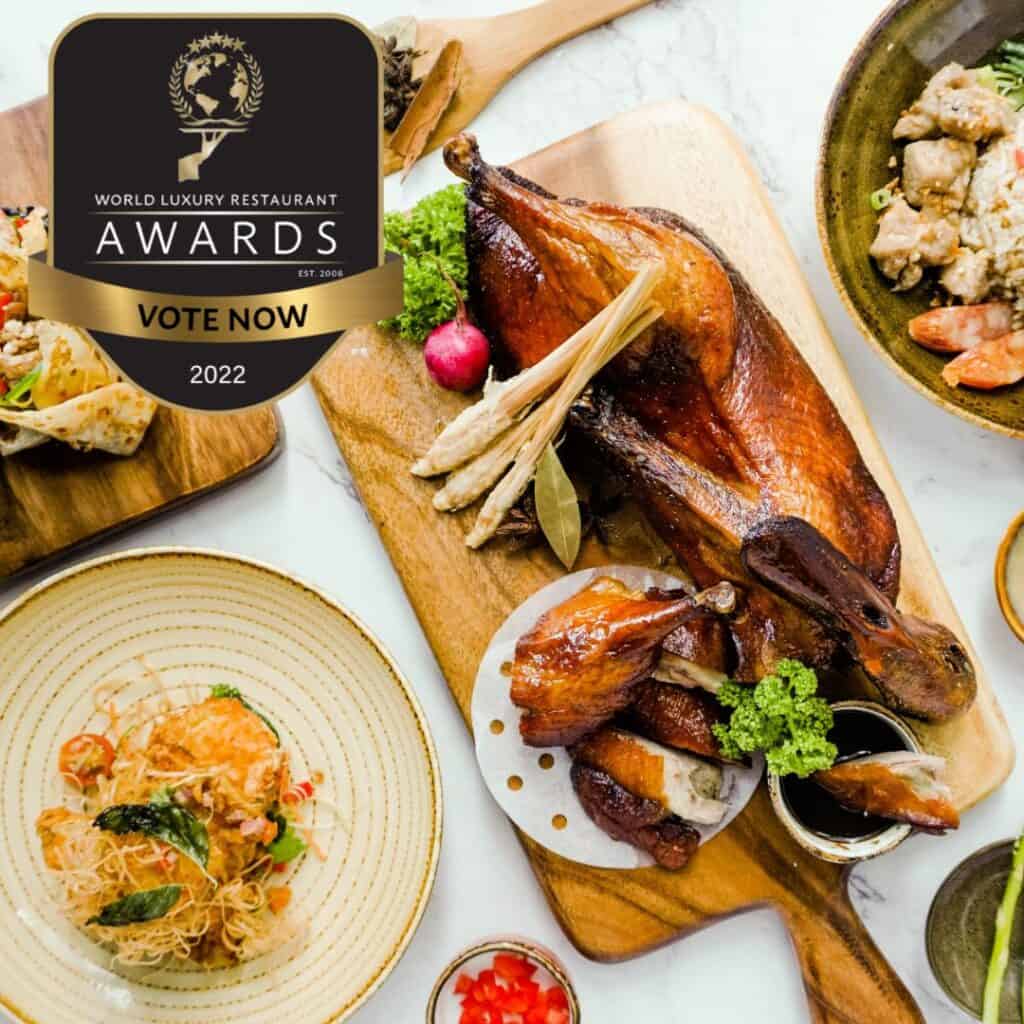 Stir-Fried Vegetarian Mushroom & Cashew Nuts in Crispy Taro Ring – One thing that can describe this dish, is interesting! I love the freshness of all the ingredients mixed with cashew nuts. Btw the taro ring is delicious already by itself. This dish is recommended for those who are trying to eat healthier but still wanted to have a delicious meal.
Peking Duck – This classic Chinese dish is served in two ways. It can be served with crisp skin and served with a wrapper and some condiments or it can be served minced with lettuce pepper and salt. It all depends on you. But I like the crispy skin version, to be honest.
Xin Tian Di Cakes and Pastries Menu
Since Xin Tian Di is a Chinese restaurant they offer moon cakes in celebration of the mooncake festival. But this offer is only available every mid-autumn festival, a Chinese festival that includes family gatherings and sharing moon cakes that symbolizes prosperity for the whole family. It can also be gifted to friends and relatives as an expression of good luck and love. You may order their moon cakes which are packaged into a box and great for sharing.
Party Platters
It is required for a day to order the party platter in Xin Tian Di. You may order from 11 in the morning up to 8 in the evening. Orders that passed 8 pm will be confirmed the next day. Their party platter is best for gatherings and getting together with friends. Each of their party platters is good for 10 up to 15 pax. A lot of yummy dishes await you for their party platter and this is more economical than ordering one by one as this party platter is designed for sharing.
Xin Tian Di Promo
Xin Tian Di offers dim sum all you can every day from 11:30 in the morning up until 2:30 in the afternoon. The recent promo that they have is 40% off on their dim sum lunch buffet, but this is only applicable with a minimum of two maximum of five dinners. This promo will run until December 2022.
Xin Tian Di Menu Delivery
Upon checking I can't find any delivery website but if you're craving for your favorite Xin Tian Di dishes you may place your order thru grab foods or food panda. There are many third-party delivery services in the market these days just choose which one is more convenient for you.
The consumer is responsible for reserving the delivery rider. When placing an order, please specify a time and day for pickup in the "Cart Notes" section. Crowne Plaza Manila Galleria Ortigas Ave, Corner Asian Development Bank, 1100. Please call +63 998 840 2135 or 8633 7222, extension 7306-07, with any questions or concerns.
Social Media Account
To start following them so you won't miss any important news about the Xin Tian Di menu, promos, and updated pricing, you should start following them. Below, you will find its official social media pages as well as its website.
Website: https://crowneplazamanila.com/collections/xin-tian
Facebook: https://web.facebook.com/xintiandirestaurant/
Instagram: https://www.instagram.com/xintiandiofficial/
Conclusion
Xin Tian Di is a very nice place where you can enjoy their mouthwatering Chinese menu that is not just pleasant to the eye but definitely delicious. The restaurant is well-maintained and very comfortable. The customer-friendly ambiance and the crews are mostly quick, professional, and knowledgeable about their products. A good place to go with family and friends. Highly recommended for those Chinese food lovers and for those who wanted to try it.