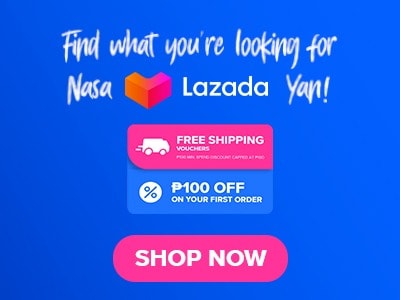 The Txoko menu features an extensive selection of tapas, pintxos, and paellas that are perfect for sharing or a solo meal. Each dish is made with fresh ingredients and cooked to perfection, ensuring that the customer will be able to taste the most authentic flavors of Spain. Additionally, Txoko also has an extensive selection of Spanish wines, beers, and cocktails that complement the dishes perfectly. The restaurant's attentive and friendly staff are always on hand to help you choose the best drink to pair with your meal.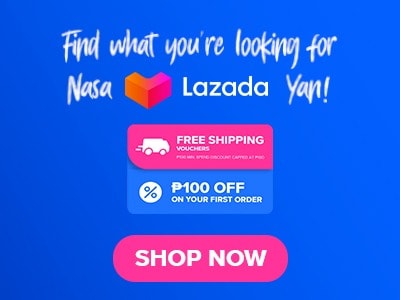 Menu Items
Price (PHP)

Cold Starters

Melon, Jamon Y Ajoblanco
450
Salmorejo Y Ventresca Iberica
350
Tartar de Solomillo
750
Carpaccio de Pulpo a Feira
675
Pan Con Tomate 2.0
470
Boquerones
480
Ensaladilla Rusa
395
Lengua and Idiazabal
545

Boards

Jamon Iberico
675
Cheese Platter
780
Chacinas
1285

Salads

Tomate Y Ventresca en Eskabetxe
480
Ensalada de Gulas y Champinones
520
Salmon y Citricos
650
Espinacas, Quinoa y Calabaza
395

Hot Starters

Croquetas Jamon-Jamon
430
Croquetas Asadas
520
Cojonudo Mini Rolls
460
Piquillos Rellenos de Chorizo y Bechamel Ligera de Queso de Cabra
590
Piedras de Calamar y Mayonesa de Queso de Cabr
580
Mollejas al Ajillo
845
Canelones de Txangurro
765
Verduras Asadas y Romescu de Cacahuete
380

Arroces

Arroz Caldoso con Almejas
620
Arroz con Verduras en Paella
770
Arroz Negro con Sepia y Vieiras
780
Arroz de Butifarra y Manitas
820
Paella Marinera
820

Mains / Meat Dishes

Secreto Iberico and Pineapple
1490
Chuleton Txoko
4900
Entrecote Txoko
3400
Falso Ravioli de Rabo de Toro
890
Lengua Guisada y Salsa de Alcaparras
800
Callos
550
Cuarto de Cochinillo
2100
Cuarto de Lechazo, Patatas e Hinojo
5500
Cochifrito
1100

Mains / Seafood

Txipirones Pelayo
790
Gambas a la Brasa con Ajada
560
Besugo a la Donostiarra
2200
Almejas a la Brasa
340
Lapu Lapu y Callos de Calamar
950
Pulpo a la Brasa
790
About Txoko
Txoko is a Spanish-inspired restaurant located in Makati, Kalakhang Maynila, Philippines. The restaurant offers a wide range of traditional and modern dishes that are derived from the rich culture of Spain. The restaurant has a warm and cozy ambiance with rustic decor that will make you feel like you are dining in a traditional Spanish tavern. Txoko is a very good place for a romantic dinner, simple gatherings, or even business meetings.
Txoko Menu Best Seller
This dish is made up of different dishes that are mostly ordered by diners who come to visit Txoko.
Secreto Iberico and Pineapple – The secreto iberico is made of a succulent cut of Iberian pork, which perfectly complements the sweetness of the pineapple. The dish is served with a side of roasted potatoes, which add a nice balance to the sweetness of the pineapple.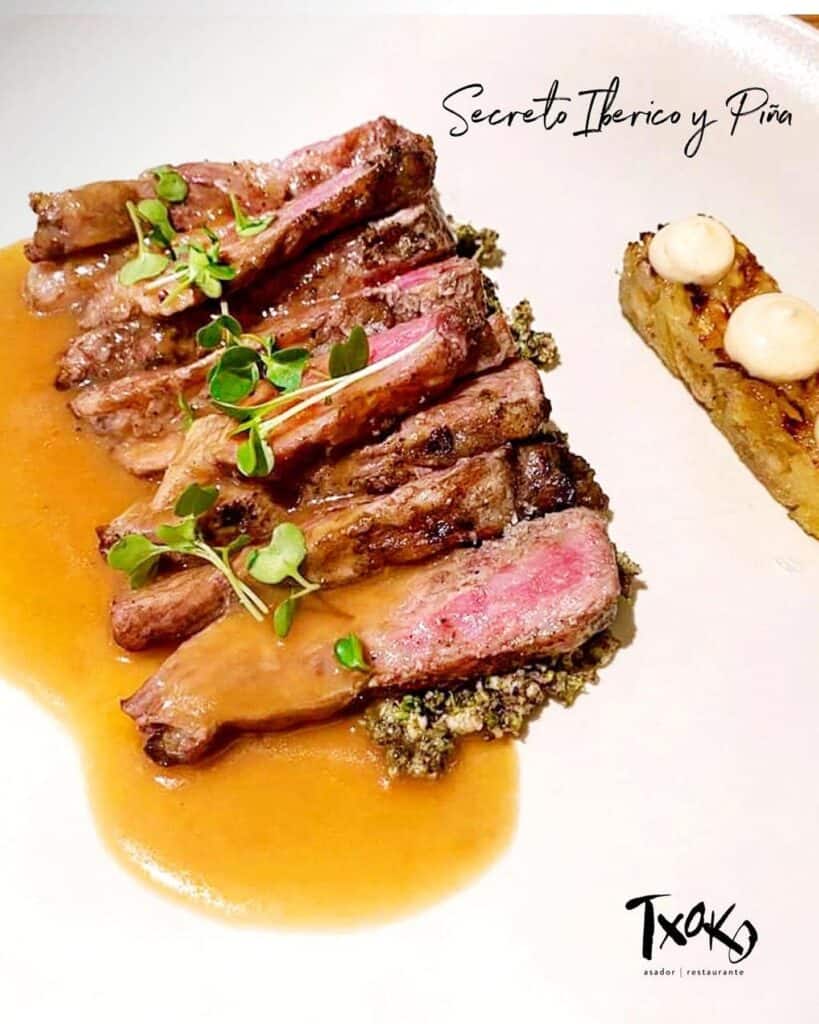 Entrecote Txoko – The beef that is used in this dish is of high quality, with a rich flavor and texture. The steak used in this dish was cooked to perfection with a slightly charred exterior but a juicy interior. The dish is served with a side of roasted potatoes and grilled vegetables, which add a nice touch of freshness to the meal.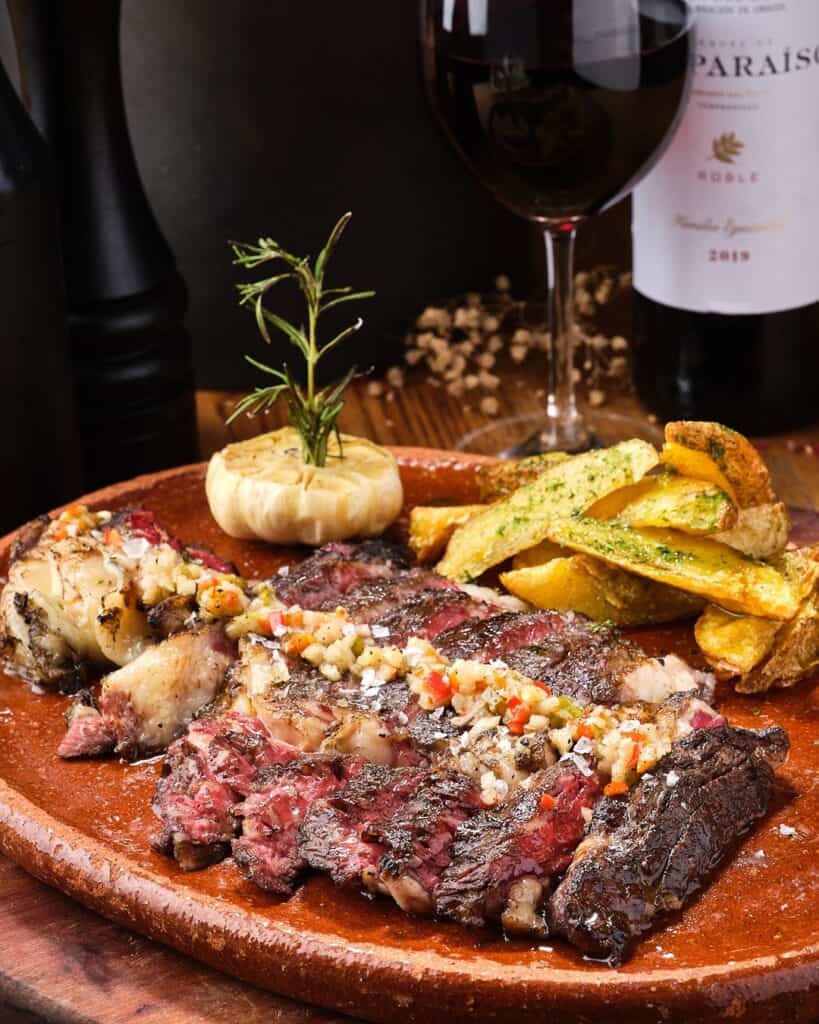 Cuarto de Cochinillo – This Txoko menu features a succulent cut of roast suckling pig. The meat is amazingly tender and flavorful, with a crispy skin that adds a nice texture to the dish itself. The dish is served with roasted potatoes on the side and a garlic dipping sauce.
Gambas a la Brasa con Ajada – This dish features grilled prawns that are marinated in garlic and oil. The prawns are cooked perfectly resulting in a slightly charred exterior and a tender interior. The garlic and oil marinade enhances the flavor of the dish.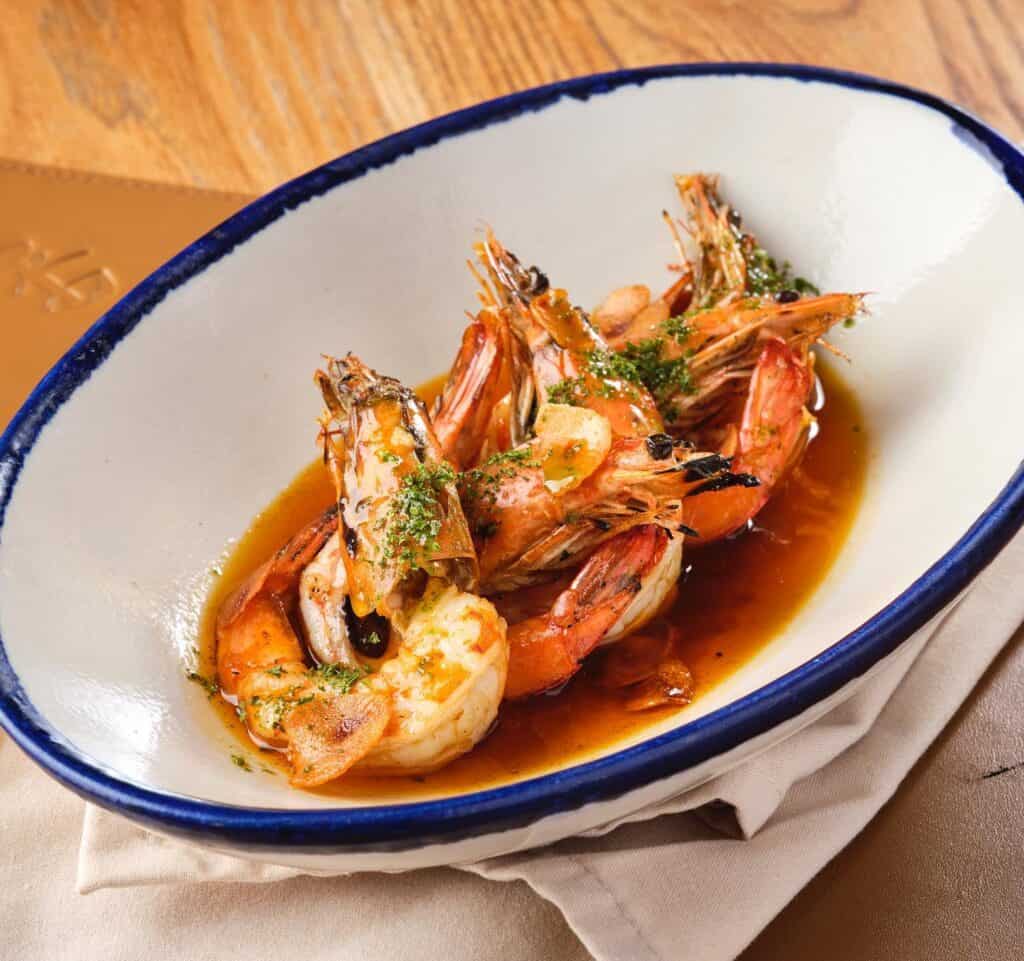 Cold Starters
This menu is made up of cold appetizers which are served at a low temperature, unlike the normal appetizers which are served warm.
Tartar de Solomillo – This dish features finely chopped raw beef tenderloin, mixed with a tangy and savory dressing made from mustard, capers, and shallots. The beef is fresh and flavorful, and the dressing adds a pleasant zing then served with a side of crispy bread slices, which add a delightful crunch and texture to the dish.
Carpaccio de Pulpo a Feira – This menu from Txoko is a classic Galician specialty, featuring thinly sliced octopus, drizzled with olive oil and sprinkled with smoked paprika and sea salt. The octopus is tender and meaty, with a slight chewiness that pairs well with the smoky and salty flavors of the paprika and salt. It is a simple yet elegant dish and is perfect for seafood lovers who are looking for an appetizer.
Pan Con Tomate 2.0 – This dish is a modern take on the classic Spanish dish, Pan Con Tomate. It is made by rubbing toasted bread with garlic and topping it with fresh tomato puree, olive oil, and sea salt. The dish is just simply delicious, and the fresh tomato puree that is served with it just enhances the flavors even more.
Txoko Boards Menu
This menu is made up of a different variety of delectable dishes that can also be called Txoko's specialties.
Jamon Iberico – The ham used in this dish is sliced thin and served at room temperature, allowing the flavors to fully develop. The serving size is generous, making it perfect for sharing with friends.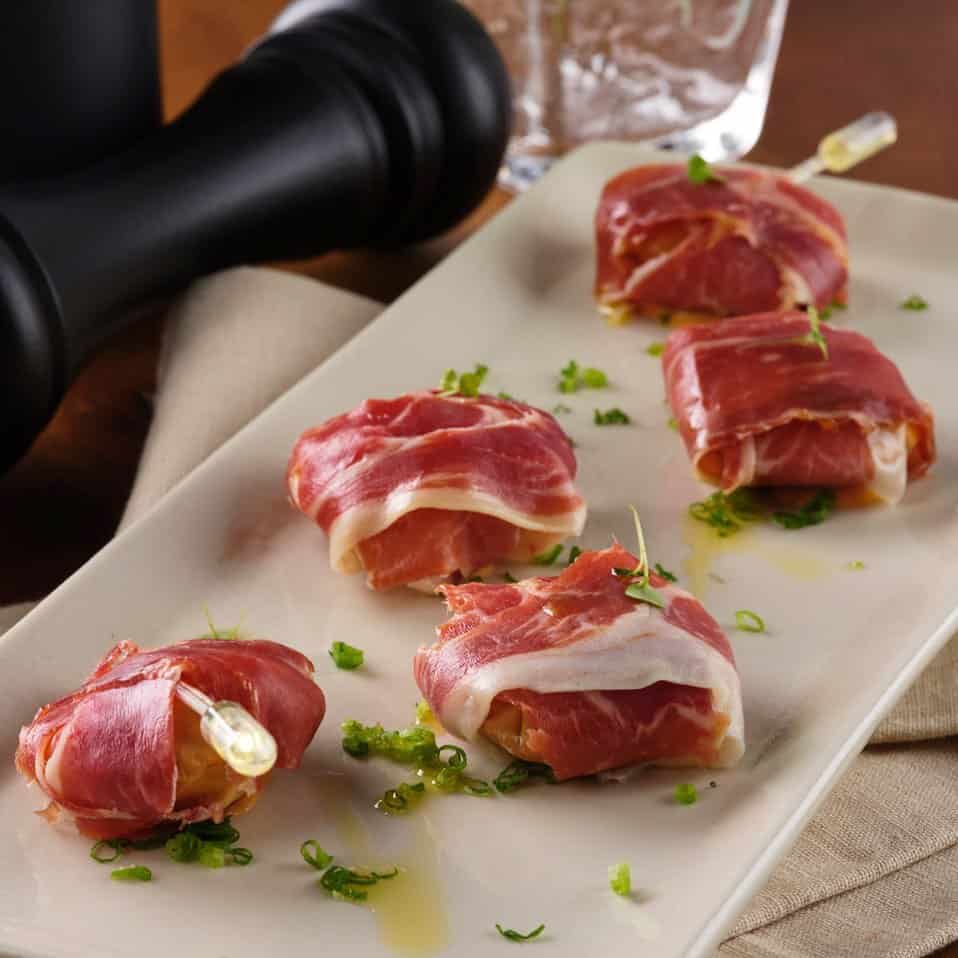 Cheese Platter – This platter has a variety of cheese options that range from soft to creamy to hard and tangy. The options change regularly, so there is always something new to try. The platter is completed by the added bread, crackers, and fruit, which complement the cheeses perfectly.
Chacinas – Chacinas is a Spanish term for cured meats, and Txoko's Chacinas platter includes a variety of delicious options. The platter includes chorizo, salchichón, and lomo, all of which are sliced thin and served at room temperature. All of the dishes meat on this menu are both flavorful and slightly spicy, with a slight hint of smokiness that enhances its flavors.
Salads
This menu is made up of fresh and healthy veggie dishes that are popular with vegetarians that visit Txoko.
Tomate Y Ventresca en Eskabetxe – This salad is a delightful combination of fresh tomatoes and flaky, tender ventresca, topped with a vinaigrette. The flavors and textures blend beautifully, making it a refreshing and satisfying dish.
Ensalada de Gulas y Champinones – This salad features juicy mushrooms and tender gulas, with a light dressing that enhances their natural flavors. It's a great choice for those who want a lighter, healthier option that still packs a lot of taste.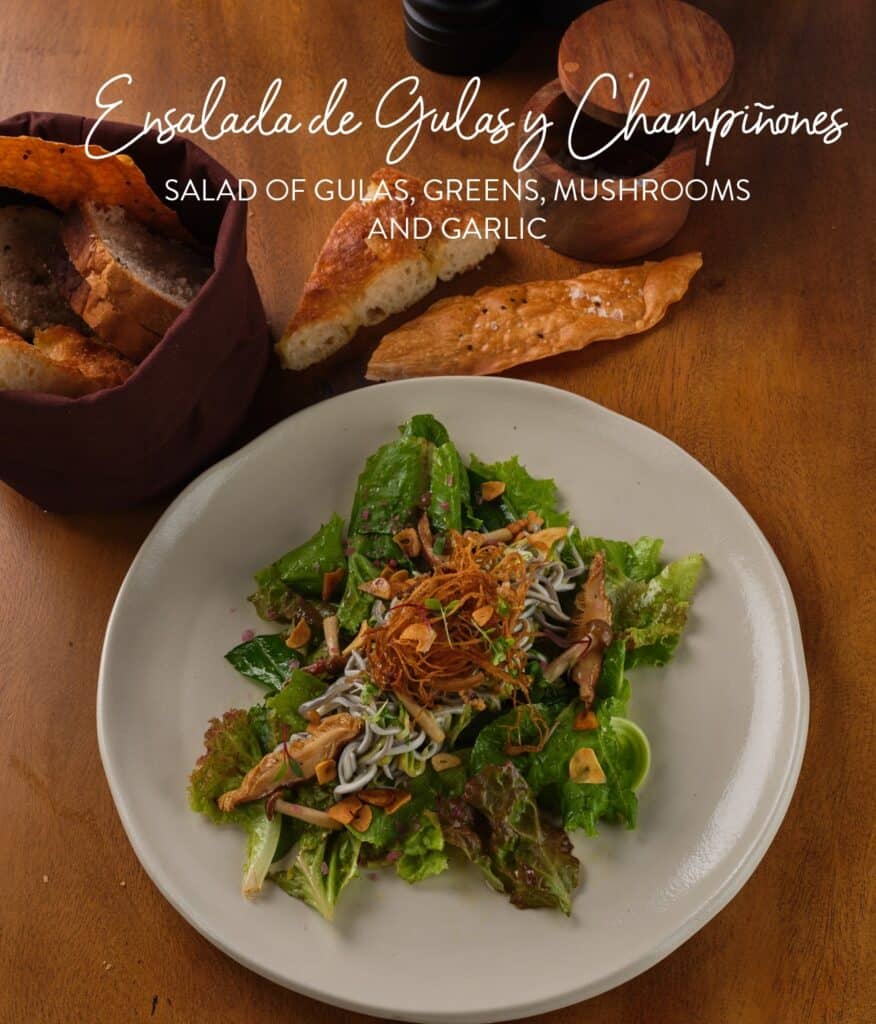 Salmon y Citricos – The fresh, citrusy flavors of this salad perfectly complement the rich, savory flavor of the salmon. The ingredients are fresh and high-quality, and the dressing is perfectly balanced, making it a delicious and healthy choice.
Txoko Hot Starters Menu
Txoko's hot starters menu offers a wide selection of small plates that showcase the restaurant's attention to detail and use of high-quality ingredients. Each dish shows the chef's creativity, resulting in a range of textures and flavors that are sure to delight any palate. The dishes are expertly cooked and beautifully presented, making for a truly memorable dining experience.
Arroces
Txoko's arroces menu offers different variety of rice dishes that showcase the restaurant's expertise in Spanish cuisine. Each dish is carefully prepared with fresh ingredients and traditional cooking techniques, which results in bold flavors and satisfying textures.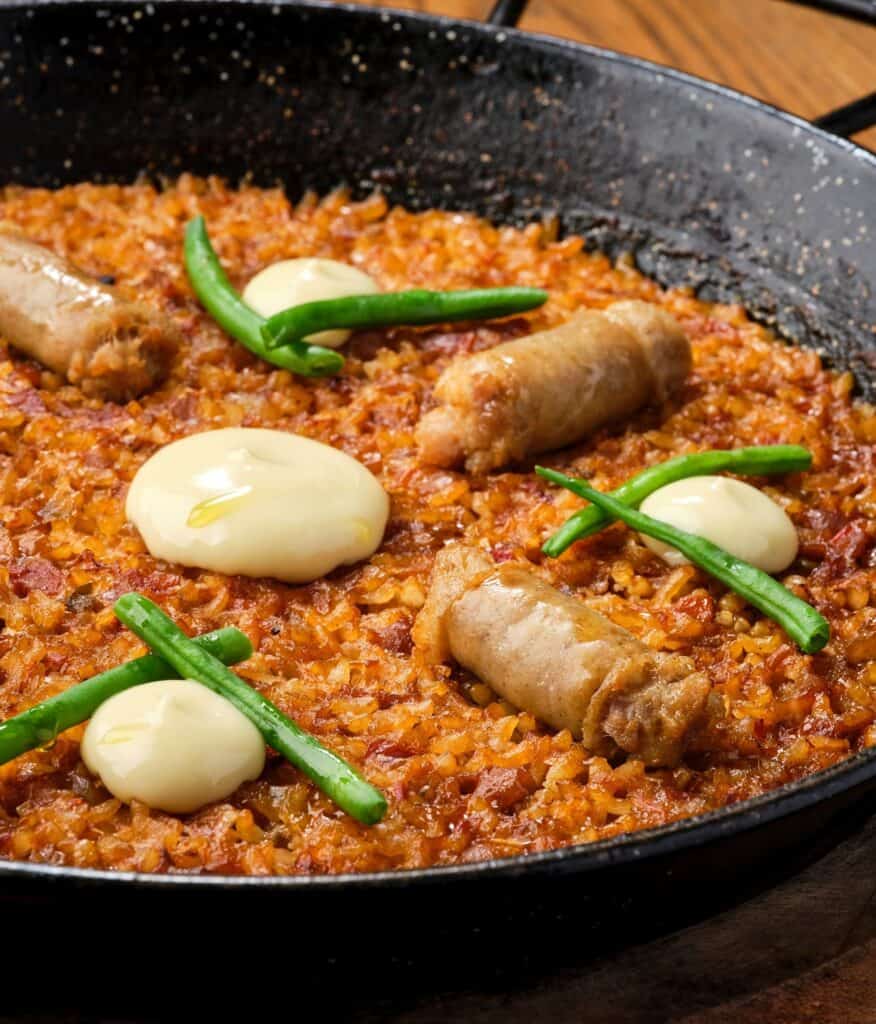 Mains
Txoko offers a wide variety of main dishes that range from traditional Spanish dishes to more modern creations. They offer main dishes that use vegetables, seafood, and meat as their ingredients so there is always something for every customer. Overall, Txoko's Mains menu is well-curated and offers a variety of options for everyone.
Txoko Menu Delivery
Txoko offers a convenient delivery service, allowing customers to enjoy their delicious Spanish cuisine in the comfort of their own homes. The delivery menu includes a wide range of dishes, from cold starters and boards to mains and desserts
Social Media Pages
Make sure to frequently check Txoko's social media page to stay informed about their newest mouth-watering menu additions. By following their Facebook pages, you'll also remain in the loop regarding their current promotions and special events. Don't miss out on all the exciting culinary experiences Txoko has to offer by staying connected with its online presence.
Facebook: https://facebook.com/txokoasador/
Instagram: https://instagram.com/txokoasador/
Conclusion
Txoko's menu offers a unique dining experience with an ambiance that is sophisticated and elegant. The dishes at Txoko are a fusion of Basque and Spanish cuisine; each of them is thoroughly prepared and presented beautifully. The attention to detail in the plating and the quality of the ingredients used in each dish make Txoko a must-visit restaurant for those looking for a more unique dining experience.