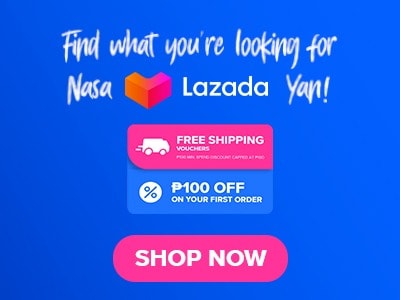 The Bean Factory is where each cup of coffee is considered to be special in its own right. This coffee shop highlights the artistry in making coffee that can't be found in any other coffee shop anywhere in the Philippines. Its menu offers a diverse selection of meticulously crafted coffee items that are specially made to be able to cater to every taste and preference of The Bean Factory's customers. From classic espresso indulgences to innovative specialty drinks, each coffee that The Bean Factory offers is filled with flavors and aromas that will surely satisfy any coffee lovers.
Below, you'll find the updated list of The Bean Factory menu prices.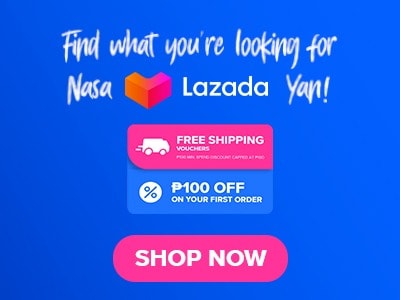 Menu Items
Price (PHP)

Starters

Cheese Quesadilla
276
Chicken Quesadilla
264

Rice Meal

Burger Steak
216
Chicken Inasal
216
Tempura
215
Tocino
192
Pork Steak
288
Boneless Bangus
264
Lechon Kawali
300
Cordon Bleu
252
Katsudon
270
Tonkatsu
276
Pork Sisig
228
Seafood Curry
300
Fish Fillet
180
Beef Tapa
216

TBF PIZZA

TBF Hawaiian Pizza
384
TBF Four Cheese Pizza
340
TBF Pepperoni Pizza
340
TBF All Meat Pizza
420

TBF WAFFLES

Choco Nutella Waffle
144

TBF CHICKEN FACTORY

Flavored Chicken in a Basket
384
Classic Chicken in a Basket
336
Classic Chicken Meal
205

Noodles & Pasta

Shrimp Aglio Olio
300
Chicken Pesto Pasta
252
Carbonara
240
Cheesy Gambasta
264
Seafood Marinara Pasta
264

Burgers & Sandwiches

Clubhouse
240
Bacon Cheeseburger
300
Chicken Fillet Burger
264
Tuna Melt
240
Grilled Chicken Pesto Burger
264

Calle Burrito

Chicken Calle Burrito
204

Rice

TBF Special Yang Chow
216
Plain Rice
30

Espresso

Caramel Macchiato
130
Cafe Latte
130
Hot Caffe Mocha
140
Cafe Mocha
144
Americano
100
Hazelnut Latte
120
Hot Cappuccino
102

Frappes ( Non-Coffee )

Cookies & Cream Frappe
144
White Chocolate Strawberry Frappe
168
Salted Caramel Frappe
192
Choco Mousse Frappe
204
Matcha Frappe
180
Vanilla Madagascar Frappe
198
Midnight Oreo
168
Creamy Caramel
168

Frappes ( Coffee Based )

Java Chip Frappe
168
Caramel Fudge Frappe
167
Dark Chocolate Raspberry Frappe
210
Road Nuts Frappe
240
S'mores Mocha Frappe
192
White Bean Frappe
167
Black Forest
210

Non Cofee

Matcha Latte
168
Hot Chocolate
122
Blue Strawberry Milk
192

Handcrafted Sodas

Lychee Raspberry Handcrafted Soda
203
Mango Fizz Handcrafted Soda
180
Purple Lemon Handcrafted Soda
180
Bubbly Cherry
150

Milk Tea

Cookies & Cream
120
Dark Choco Milk Tea
120
Winter Melon Milk Tea
132
Matcha Milk Tea
132
Okinawa Milk Tea
132
Pearl Milk Tea
95
Ube Milk Tea
144

Iced Tea

Bean Iced Tea
75
About The Bean Factory
The Bean Factory is a coffee shop located at 2010 2, 2010 MacArthur Hwy, Mabalacat, Pampanga that was established with a passion for the art and science of coffee making it a go-to place for many coffee lovers or anyone that are simply looking for a place to relax and have a sip of coffee. This coffee shop creates its coffee beverages with precision and care which ensures that every sip of them brings satisfying flavors and aromatic bliss. This cafe's menu showcases a diverse range of coffee creations that range from classic brews to innovative specialty drinks.
The Bean Factory Menu Best Seller
The Bean Factory's menu best-sellers feature, not their coffee drinks, but the main dishes that they offer in their restaurant.
Pork Steak – This dish is made with an excellent combination of tender pork slices that are marinated in a savory sauce, and then grilled to perfection in order their juiciness. The flavors of The Bean Factory's pork steak are well-balanced, with the marinade enhancing the natural richness of the meat.
Boneless Bangus – The boneless milkfish used in this dish is marinated and fried to a beautiful golden brown color, resulting in a crispy exterior that gives way to the tender and flavorful fish meat providing customers with a taste of the home-cooked meal.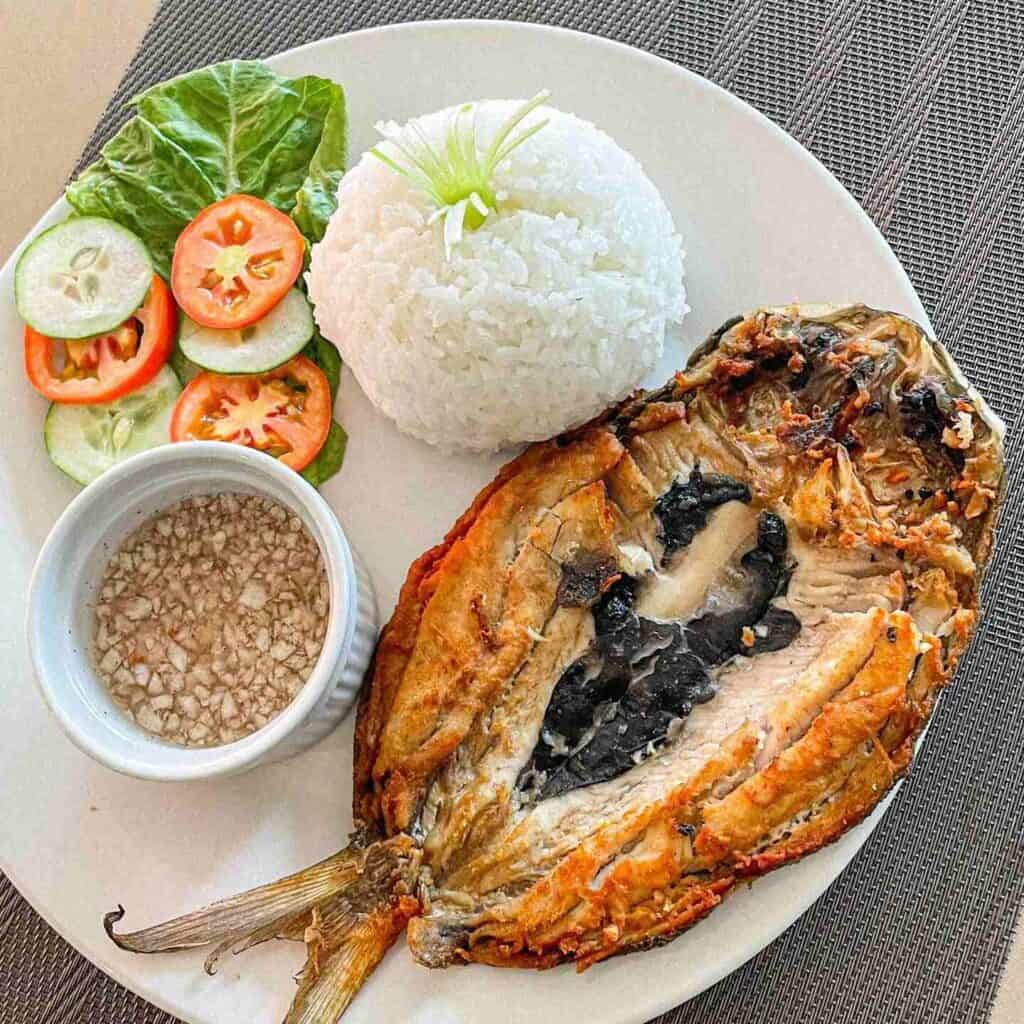 Lechon Kawali – This is a pork belly dish that is boiled and then deep-fried until the skin is irresistibly crispy, and then served with a dipping sauce and a side of steamed rice. It offers a wonderful contrast of textures and flavors that will satisfy anyone's cravings for a savory and filling meal.
Tonkatsu – This menu of The Bean Factory is a breaded and deep-fried pork cutlet that is served with a special tonkatsu sauce providing a unique but excellent balance between sweet and tangy flavors. The tonkatsu from The Bean Factory is accompanied by cabbage slaw and a side of rice bringing the taste of Japan to the customer's table.
Chicken Inasal – This dish showcases the distinct flavors of Filipino cuisine with a grilled chicken that is marinated in a mixture of spices and herbs imbued with a smoky aroma and a tangy-savory profile which results in a juicy dish that pairs wonderfully with garlic rice and a side of atchara.
Rice Meal
The Bean Factory's rice meal menu is made up of different rice meal options composed of one main dish and a side of rice.
Burger Steak – This meal is a hearty and satisfying choice that features a flavorful patty made from well-seasoned ground beef that is cooked to perfection and topped with rich and savory gravy. The combination of tender meat and savory sauce served with garlic rice gives this meal a balance of flavors and textures that is sure to please anyone.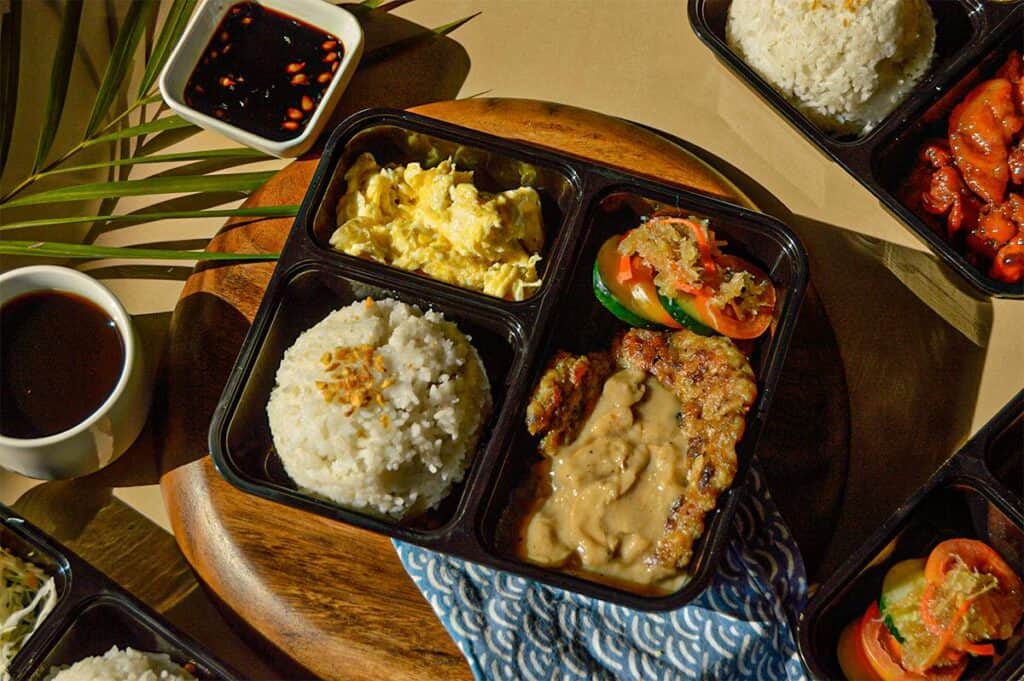 Pork Sisig – This dish is made from chopped and seasoned pork that is expertly cooked in order to achieve a satisfying crispy texture. It is then mixed with onions, peppers, and spices, creating a symphony of savory, tangy, and slightly spicy notes, and then served on a sizzling plate and topped with a raw egg.
Seafood Curry – This menu is made up of an array of fresh seafood, such as shrimp, squid, and fish that are gently simmered in a fragrant curry sauce that balances the warmth of spices with the richness of coconut milk resulting in a comforting and aromatic dish that pairs beautifully with steamed rice.
TBF PIZZA
The Bean Factory's TBF pizza menu is filled with original and special pizza items that come in a variety of flavors and sizes.
TBF Hawaiian Pizza – The combination of juicy pineapple chunks, tender ham, and melted cheese in this pizza creates a contrast that is both addicting and satisfying. The pineapple's sweetness perfectly complements the savory ham and cheese creating an enjoyable experience for diners.
TBF Four Cheese Pizza – This pizza is generously topped with a blend of four varieties of cheese which creates a rich and creamy taste that is impossible to resist. The medley of mozzarella, cheddar, parmesan, and blue cheese creates a symphony of flavors and textures that makes every bite satisfying.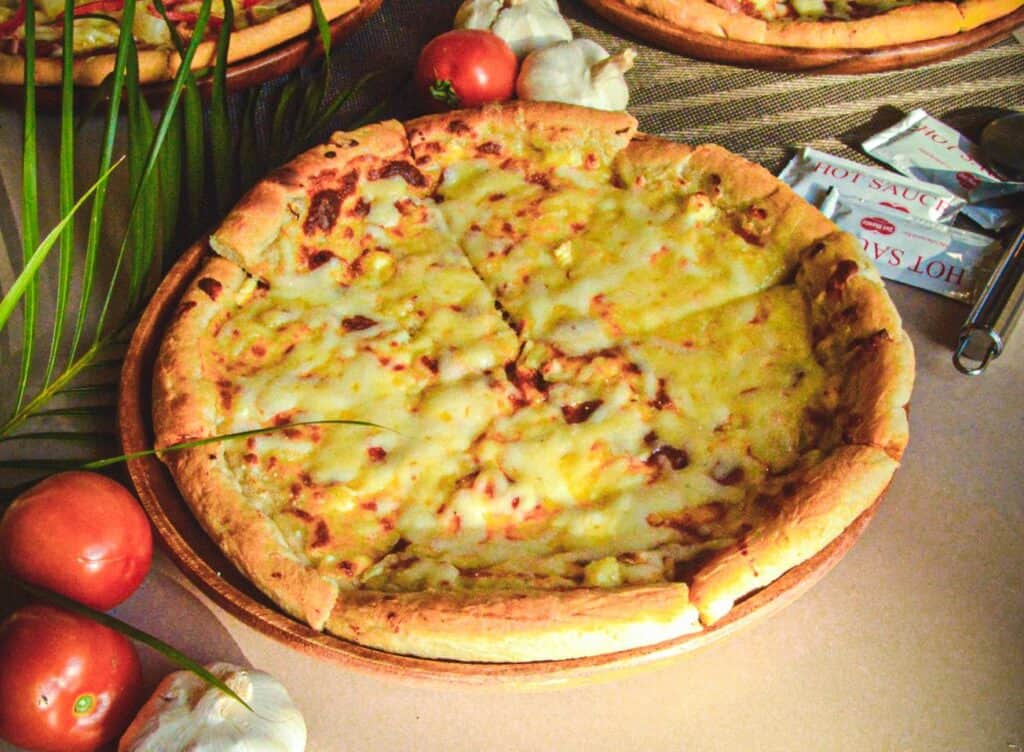 TBF Pepperoni Pizza – This pizza is generously topped with slices of savory and slightly spicy pepperoni which creates a satisfying and mouthwatering experience. The combination of the pepperoni's distinct flavor with the melted cheese and crispy crust makes this pizza a comforting and satisfying choice.
Noodles & Pasta
This menu offers a variety of comforting and flavorful options for noodle and pasta lovers who visit The Bean Factory. Each of the dishes that are part of this menu highlights the fusion of international flavors that will leave customers craving more.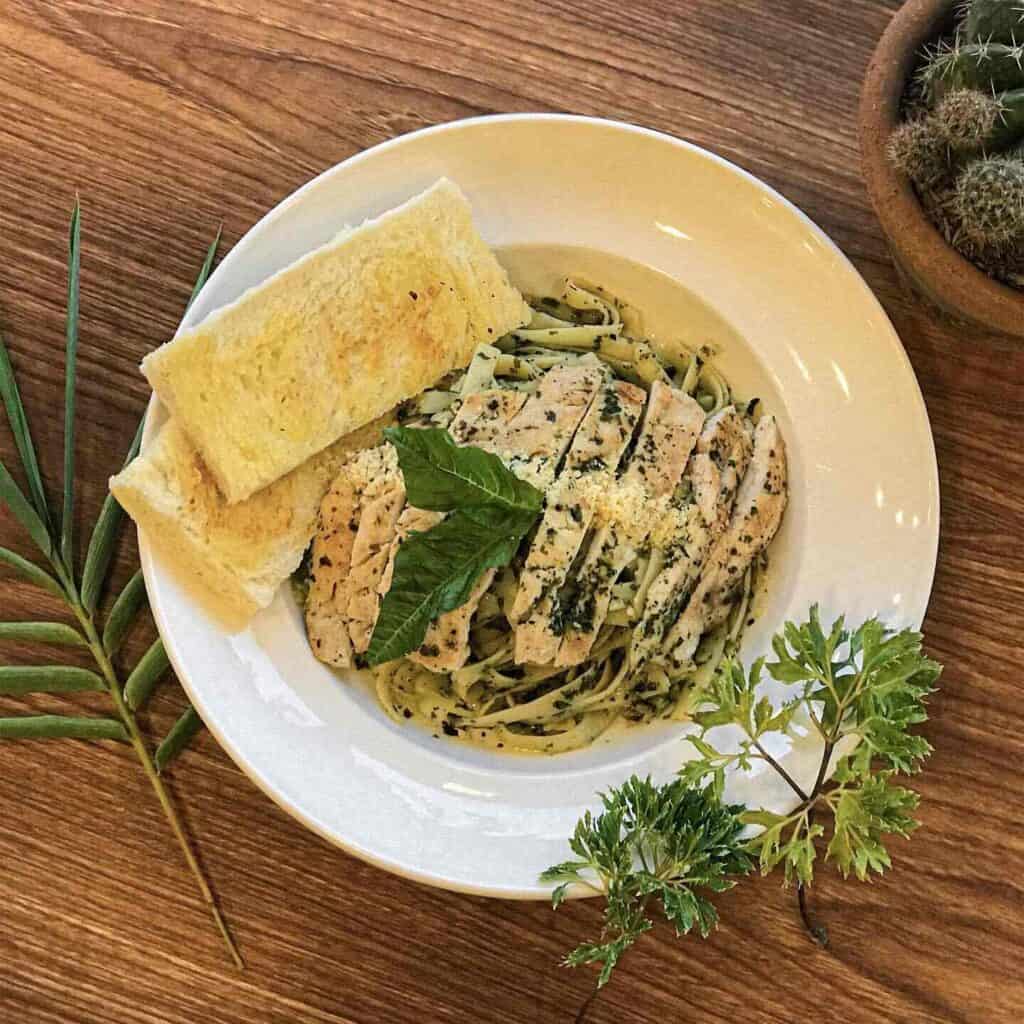 Burgers & Sandwiches
Presenting a diverse selection of burgers and sandwiches, this menu of The Bean Factory caters to a range of palates, offering a variety of options that are not only delectable but also ideal for satiating hunger and cravings, even when on the move. A highlight of the menu is its consideration for vegetarians, with an array of choices brimming with wholesome plant-based goodness and tantalizing flavors. Whether you're seeking a quick and fulfilling bite or exploring vegetarian delights, this menu has been thoughtfully crafted to meet your needs and provide a satisfying culinary experience.
Espresso
Within this carefully curated menu, an array of espresso beverages awaits, spanning a diverse spectrum from time-honored favorites to ingenious innovations. Each selection is a testament to the craftsmanship and expertise possessed by The Bean Factory's talented baristas, as they skillfully blend and present a range of options that cater to various tastes and preferences. Whether one seeks the comfort of tradition or the excitement of novelty, the menu is a canvas that unveils the mastery of flavors and techniques embraced by The Bean Factory.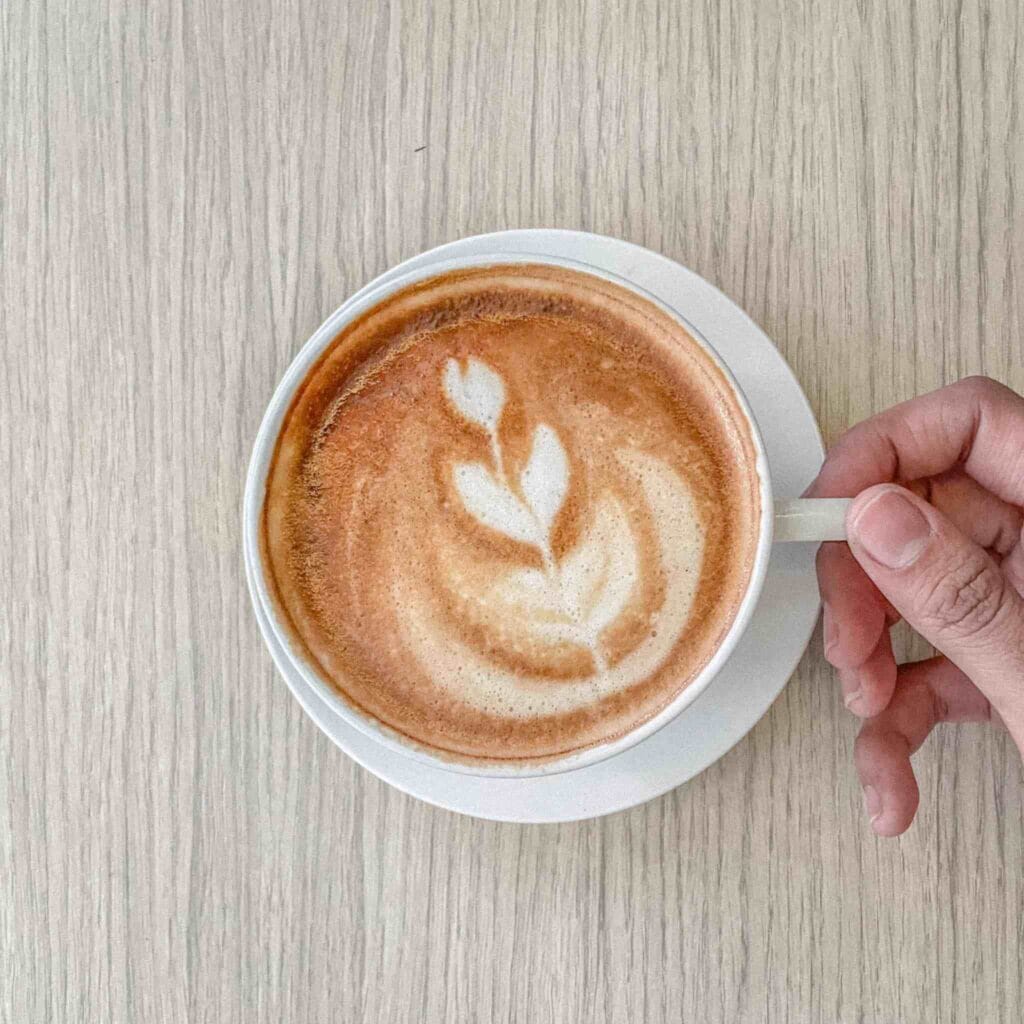 The Bean Factory Menu Delivery
The Bean Factory takes special care in ensuring that its entire range of offerings is easily accessible to all its customers, welcoming both regular customers and those seeking novel experiences with its distinct and expertly crafted coffee selections as well as its delectable food choices. The menu delivery approach employed by The Bean Factory guarantees that everyone can enjoy the delight of their unique and specialized coffee blends and culinary creations, fostering a sense of inclusivity and opening doors to fresh gustatory adventures.
The Bean Factory Social Media Pages
Following their social media pages isn't just about updates – it's your way of becoming part of their coffee-loving family and supporting the artistry that goes into every brew. Your choice to follow and support The Bean Factory not only fuels your love for coffee but also supports a passionate team dedicated to serving you the best.
Facebook: https://www.facebook.com/Itsthebeanfactory
Instagram: https://www.instagram.com/the_beanfactory
TikTok: https://www.tiktok.com/@the_beanfactory
FAQs
Where is The Bean Factory located?
You can visit The Bean Factory at 2010 2, 2010 MacArthur Hwy, Mabalacat, Pampanga.
What kinds of dishes does The Bean Factory offer?
The Bean Factory specializes in a wide range of coffee and coffee-based beverages.
Are there vegan dishes available at The Bean Factory?
There are no vegan dishes available at The Bean Factory.
Does The Bean Factory have a loyalty program for regular customers?
The Bean Factory does provide loyalty programs in order to reward their regular customers.
Conclusion
The Bean Factory is perceived to be more than just a coffee shop, it is also considered as the go-to place for those who appreciate the fine distinctions of coffee. The Bean Factory stands out as a destination where coffee lovers can relax and enjoy a sip of their coffee in a peaceful and comforting environment. So whether you are looking for a classic cup of coffee or a specialty creation, The Bean Factory's diverse menu sure has something to offer for everyone making it a must-visit spot for coffee lovers and those looking for a quiet and peaceful place to enjoy them.