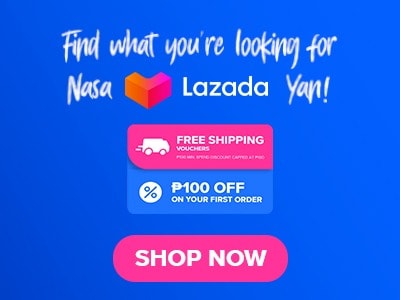 Are you a Landers shopper and missing Landers food items since you can't go to their physical store? No worries I found a way for you to get your hands on their delicious food products without having to go out. The Landers Central menu offers a wide choice of delicious, filling, and affordable meals for you and your family. Interested in this? Then stay with me here on our newest topic and let's find out what types of snacks and goods we can order at Landers Central, their price per item, and of course something about them. I'm actually excited about this since I usually miss their pizzas and sometimes I can't go to the physical store since I am always busy. I'm being talkative again so so much for this long introduction and let's start!
Below, you'll find the updated list of Landers Central menu prices.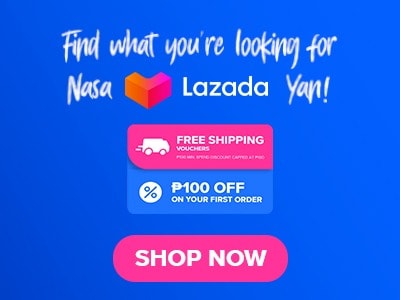 Menu Items
Price (PHP)

Favorites

N.Y. Smoked Bacon Mushroom Pizza
861
Stromboli
184
Cavendish Fries
89
Half Bacon Mushroom / Pepperoni
861
2pc Chicken w/ Rice
229
8pc Chicken Bucket
688
Chicken Roll-Up w/ Bacon
171
Half N.Y. Cheese / Bacon Mushroom
861
Creamy Truffle Pasta w/ Grilled Chicken
232

Pizza

N.Y Cheese deluxe pizza
624
Bronx Pepperoni Pizza
743
N.Y Smoked bacon mushroom pizza
861
Half N.Y. Cheese / Pepperoni
743
Half N.Y. Cheese / Bacon Mushroom
861
Half Bacon Mushroom / Pepperoni
861
Central Garden Regular Pizza
743
Wallstreet Smoked Chicken BBQ Pizza Reg
861
US aloha cheeseburger pizza
830
Brooklyn bomber pizza
743
Garlic four cheese pizza
795
N.Y cheese deluxe slice with drink
184
Bronx Pepperoni Pizza slice with drink
190
Brooklyn bomber slice pizza with drink
190
N.Y. Smoked Bacon Mushroom slice Pizza with drink
208
Garlic four cheese slice pizza with drink
208
Manhattan supreme pizza slice with drink
190
Creamy shrimp pesto pizza
861
Creamy shrimp pesto slice pizza with drink
208
Margherita pizza
874
Whole manhattan supreme pizza
743

Fried chicken and combo meals

2pc Chicken w/ Rice
229
U.S. Angus Patty Peppered Steak
226
Hickory Wings w/ Fries
232
8pc Chicken Bucket
688
2pc Chicken + Rice + Drink
263
US Angus Patty Peppered Steak + Drink
286
Truffle Trio Meal
279
2pc Fiery Spicy Chicken w/ Rice
189

Burgers, Sandwiches and More

U.S. Angus Beef Burger
226
Chicken Roll-Up w/Bacon
171
U.S. Famous Beef Hotdog + Drink
289
U.S. Angus Beef Burger + Drink
286
Stromboli
184
New Cheesy Smoked Hotdog
171
Spinach Lasagna
332
New Jalapeno w/ Cheesy Bacon Dog
275
French Ham and Grilled Cheese Sandwich
160
Tuna Salad Multigrain Croissant
190
U.S. Famous Beef Hotdog
183

Pastas and salad

Creamy Truffle Pasta w/ Grilled Chicken
232
Mixed Green Raspberry Vinaigrette Salad
236

Sides

Cavendish Fries
89
Gravy 2oz
12
Rice
36

Doppio cafe

Classic Milk Tea
137
Tropical Passion Fruit Tea
155
Wintermelon Milk Tea
160
Brewed Coffee
85
Espresso Double Shot 60mL
59
Cafe Americano 12oz
99
Cappucino 12oz
125
Mocha Latte 12oz
165
Hot Chocolate 12oz
113
Cafe Latte 12oz
125
Machiato Caramel 12oz
170

Soda and Water

Coke Reg in Can
64
Sprite in Can
64
Royal Orange in Can
64
Sarsi
64
Royal
64
Minute Maid
64
Real leaf tea
64
Sprite
64
Coke
64
Bottled water
42

Bundles

Landers Central Bundle A
769
Landers Central Bundle B
769
About Landers Central
Landers Superstore is a warehouse-like store that aims to provide a blissful, convenient, and superior, membership shopping experience for families. Their mission is to give local consumers those international finds, exclusive services, and delightful perks on their store and even on their online store that will allow members to enjoy and save more since their items are mostly in bulk. A great selection of groceries, organic goods, and even home decor and appliances are found at Landers. This place offers top-quality products from different aspects of needs and lifestyles.
They have a wide mix of local and imported brands on their shelves making every visit to their physical store a new opportunity to try new products. Some of the world's most trusted brands are present at Landers such as Bright Right detergent, Badia spices, double rainbow ice cream, and more are offered at landers however aside from those they also have Landers Central. This one is an online platform where you can enjoy delicious products especially pizzas delivered to your doorsteps. Landers Central is a great choice especially if you are craving something affordable and delicious.
Landers Central Must Try Menu
Here are some sample items at Landers Central that you must try.
Garlic Four Cheese Pizza – This one is really delicious if you're a fan of cheese this is the right item for you. Landers Central's garlic four-cheese pizza has tomato sauce as a base mozzarella, parmigiano reggiano, and other cheeses that I am quite not sure about.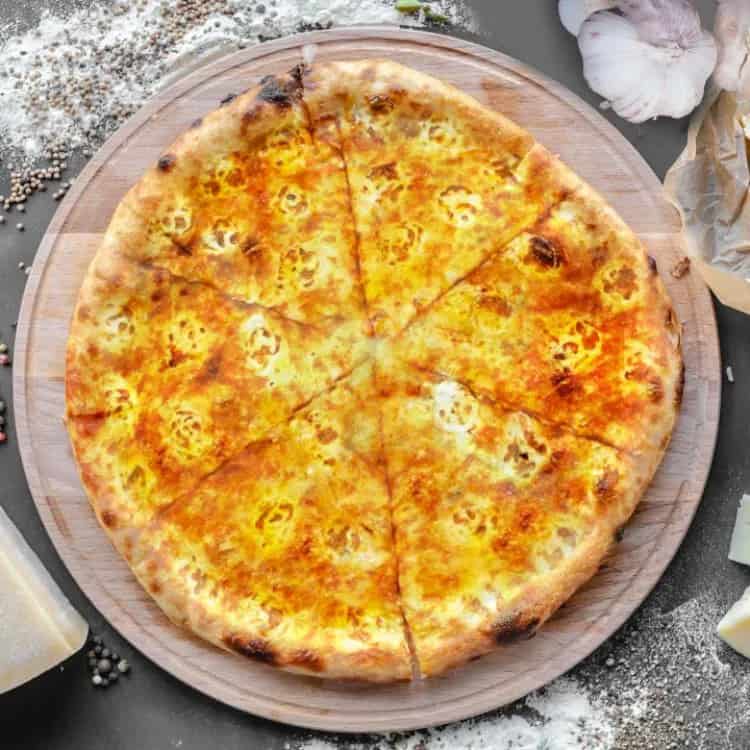 It also has garlic making this pizza garlicky and cheesy at the same time. Mozzarella is pretty important in this pizza to make it more creamier and cheesier. If you want a clean flavor of pizza their garlic four-cheese pizza is the perfect item for you I am really sorry for not ordering this when I was younger. This one is a bomb.
New Cheesy Smoked Hotdog – The new cheesy smokes hotdog menu of Landers Central is something that you will order in case you love to taste different flavors at once. This is made with hotdog buns then smoked hotdog, cheese, pickle relish, and mustard on top. I like this better with a lot of tomato ketchup though. The quality of the hotdogs that they used is really amazing they taste good and the smokey taste made this even more delicious. I can actually finish 2 of these don't judge me. 
Creamy Truffle Pasta with Grilled Chicken – The creamy truffle pizza with grilled chicken from Landers Central is a great choice if you want good pasta. This has mixed flavors that you will surely love. The truffles actually give this pasta dish an earthy flavor more than other varieties of mushrooms it is creamy as well which adds to the great flavor of this dish. On the other hand, the grilled chicken is also good it is also flavorful and tender and not dry, the grilled chicken is perfect with the truffle pasta.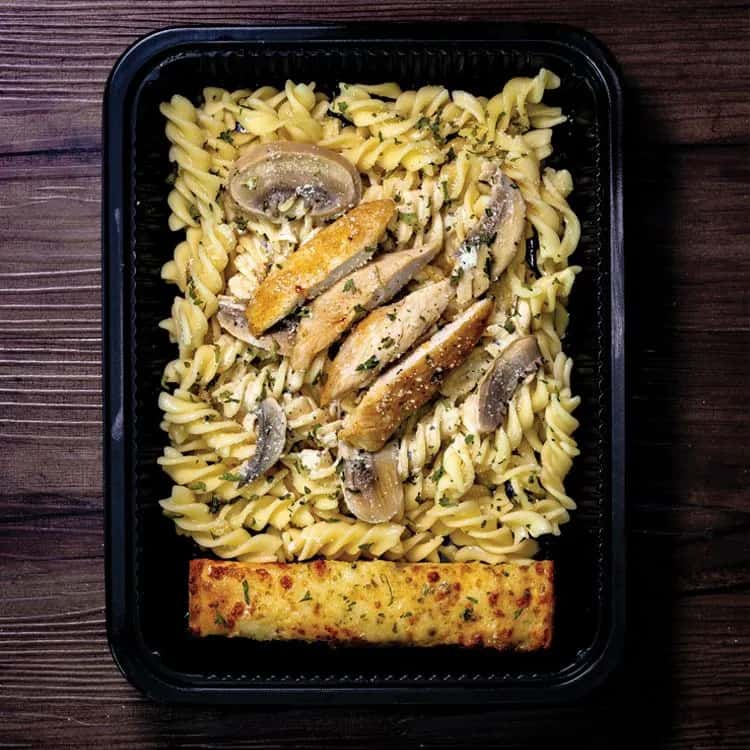 8 pcs Chicken Bucket – Their fried chicken at Landers Central is some of the best chicken that I tried here in our country. This one reminds me of what I usually have at Costco but much better. An 8-pcs chicken bucket is perfect and good enough for family or friends.
The chicken tastes so good the outside is not that crispy but I am not looking for crispiness instead I am looking for the taste. Inside is juicy and cooked really well there's no aftertaste or whatever. I like this with of course ketchup or just by itself.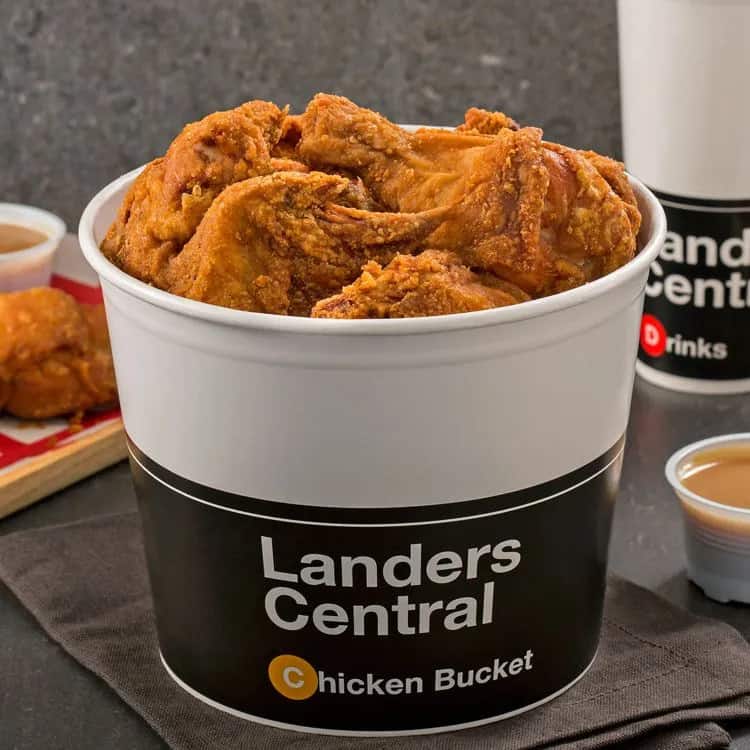 U.S. Angus Beef Burger – The US Angus Beef Burger of Landers Central is the perfect choice especially with burger lovers out there just like me. Made with Angus beef patty then assembled into a tasty bun with lettuce, tomato, and cheese plus their special sauce that made their burger so delicious this one comes with a drink as well. The beef patty is perfectly cooked and seasoned really well, great taste plus the added cheese really compliments the Angus beef patty.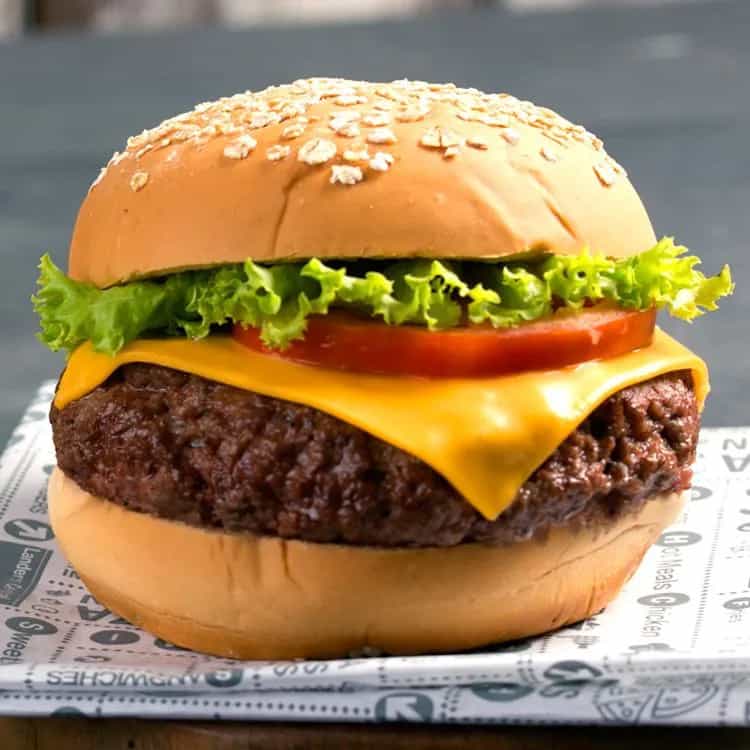 Landers Central Menu Delivery
Now, it's easier than ever to get your hands on your beloved Landers Central goodies. Just hop on over to their website, where you can not only browse and buy but also enjoy the convenience of ordering. Keep in mind that the delivery options may vary depending on where you live. So, go ahead and explore their website to satisfy your Landers Central cravings!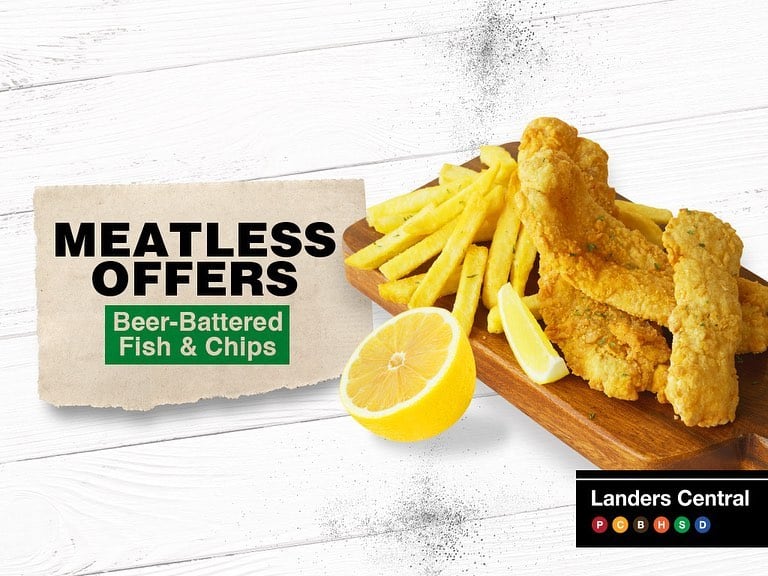 Social Media Pages
Landers Central offers a wide range of food options that are not only delicious but also Instagram-worthy. By sharing food photos on your social media pages, you can help spread the word about their delectable dishes and attract more customers to their restaurant.
Facebook: https://www.facebook.com/landerscentralph
Instagram: https://www.instagram.com/landersph
TikTok: https://www.tiktok.com/@landers_ph
Twitter: https://twitter.com/Landers_PH
Website: https://www.landers.ph/landers-central
FAQs
What kind of business is Landers?
Landers is a superstore that offers a wide variety of local and international products. Landers is a retail and wholesale store.
Who owns Landers Philippines?
Landers here in the country is owned by Luis Yu Jr.
How many branches do landers have?
They actually have 7 branches nationwide. 6 are already in Manila and 1 outside of Manila however if you're nowhere near their stores there are 3 new Landers Superstores branches coming soon.
Can I shop at Landers without a membership?
No, unfortunately only members can shop at Landers but you can proceed with paying for your membership at their customer service booth.
Conclusion
Landers Central is a great option if you're looking for something delicious without spending too much. The Landers Central menu has affordable items to offer and everything is just delicious. Landers Central has a physical store and delivery at the same time making it convenient to access the delicious foods that they offer. Landers Central is overall a great experience and highly recommended for everyone.