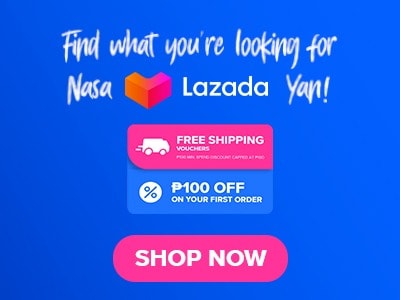 At Jelay's Cafe, the menu unfolds with a captivating variety of culinary delights, each brimming with flavors that seamlessly marry the essence of Filipino, Asian, and Western cuisines. This haven promises diners a truly distinct and gratifying dining escapade, where an exquisite fusion of tastes takes center stage. The menu is a canvas that artistically presents a medley of both cherished traditional dishes and boundary-pushing innovations, spanning the gamut from hearty and wholesome breakfast choices to the savory symphony of main courses and delectable pastries. Whether your appetite yearns for the comforting embrace of classic Filipino favorites or craves a contemporary spin on time-honored recipes, Jelay's Cafe curates an experience that resonates with satisfaction and leaves an indelible mark on your taste journey, catering to an eclectic spectrum of palates and preferences.
Below, you'll find the updated list of Jelay's Cafe menu prices.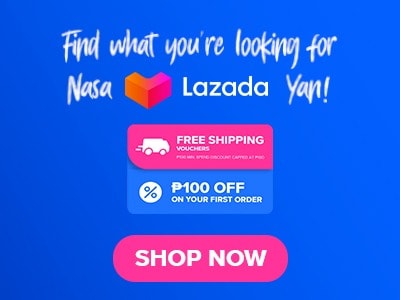 Menu Items
Price (PHP)

Salad

Kani Salad With Mango
240
Garden Salad
253

Ala Kanin

Pepper Beef Ala Kanin
247
Beef Bulgogi Ala Kanin
247
Pork Bulgogi Ala Kanin
233
Bistek Ala Kanin
247
Gyoza Ala Kanin
240
Grilled Liempo Ala Kanin
267
Fish Cake
240
Tteokbokki
240
Sisig Ala Kanin
233

Sandwiches

BLT Sandwich
240
Ham & Egg Sandwich
240

May Kanin

Bibimbap
212
Gyudon
253
Sisig With Rice
212
Bistek With Rice
226
Pork Bulgogi With Rice
212
Beef Bulgogi With Rice
226
Garlic Beef With Rice
240
Grilled Liempo With Rice
212
Pepper Beef with Rice
226

Kalog Meals

Pepper Beef Kalog
130
Sisig Kalog
116
Pork Bulgogi Kalog
116
Bistek Kalog
130
Kimchi Rice With Egg
123

Noodles

Bibim Noodle
308
Yakisoba
308
Chapchae
308
Black Bean
308
Fried Noodles With Fried Gyoza
171
Kimchie Jjigae
308

Soups

Korean Ramen (Regular)
240
Korean Ramen (Special)
308
Spicy Rice Noodle
253
Sukiyaki
226
Laksa
267

Extras

Rice
39
Half Rice
19
Egg
19
Kimchi
78
White Sauce
39
Fish Fillet Sauce
39
Cheese Sauce
39

Juices

Lemon Iced Tea
41
Lemonade
110
Lemon Yakult
137
Lemon Cucumber Shake
151
Calamansi Juice
110
Calamansi Yakult
137
Lemon Soda
137
Calamansi Soda
137

Coffee

Chocolate
148
Espresso Double
96
Americano
96
Vanilla Iced Coffee
137
Brewed Coffee
96
Iced Coffee
110
Cappuccino
151
Mochaccino
151

Milkshakes

Mango Milkshake
178
Strawberry Milkshake
178
Strawberry Banana Milkshake
192
Choco Mint Milkshake
151
Choco Chip Milkshake
151
Coffee Chip Milkshake
151
Coffee Mocha Milkshake
151
Cookies & Cream Milkshake
151
Caramel Spanish Milkshake
151
Vanilla Banana Milkshake
151
Toffee Coffee Milkshake
151
Hazelnut Milkshake
151
Chocolate Milkshake
219
About Jelay's Cafe
Jelay's Cafe is a cozy restaurant that offers a unique culinary experience by combining the flavors of Filipino and Western cuisines. The restaurant has a warm and inviting ambiance that provides customers with a comfortable meal setting in order to enjoy delicious meals, freshly brewed coffee, and a selection of pastries that Jelay's Cafe offers. Overall, The cafe aims to create a memorable dining experience where guests can savor a fusion of flavors that reflect the rich culinary heritage of the Philippines while incorporating international influences.
Jelay's Cafe Menu Best Seller
Jelay's Cafe provides a wide-ranging menu that's well-liked by customers who order both online and in-person. Here are the top sellers foods of this cafe:
Grilled Liempo – It is a flavorful dish that features marinated pork belly grilled to perfection giving it a tender with a slightly charred and smoky exterior, offering a delightful contrast of textures. The marinade that is used in this dish infuses the meat with savory and umami-rich flavors, making each bite a mouthwatering experience.
Tteokbokki – Jelay's Cafe version of tteokbokki offers an excellent combination of tastes and textures due to the pairing of chewy rice cakes and a sauce that has fiery flavors. The contrast between the two makes for a unique and memorable dining experience.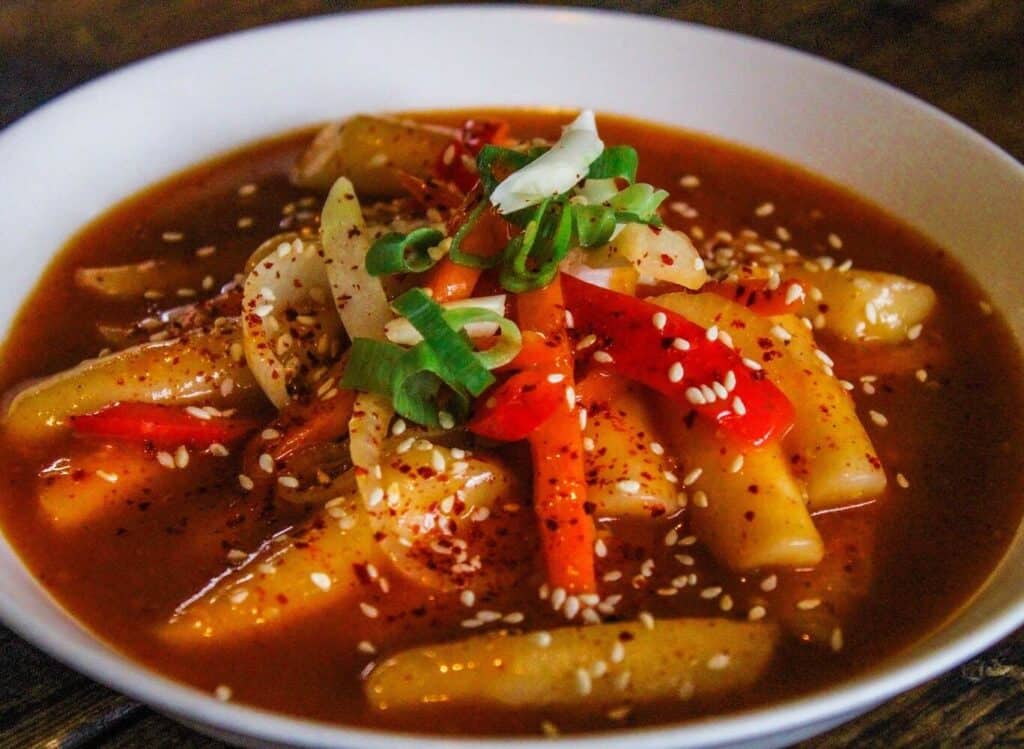 Pork Bulgogi  – This menu of Jelay's Cafe is a delicious Korean dish that features thinly sliced pork that was marinated in a sweet and savory sauce, and then grilled to perfection resulting in a unique but flavorful taste. The dish is served with a side of rice and vegetables, making it a well-rounded and flavorful meal that is sure to fill and satisfy anyone.
Beef Bulgogi – Similar to the pork bulgogi, the beef bulgogi from Jelay's Cafe showcases thinly sliced beef that has been marinated and grilled to create a tender and flavorful dish. The beef absorbs the marinade's sweet and savory notes, resulting in a delicious balance of taste.
Bibim Noodle – The noodles used in this dish are typically made from wheat flour or starch and are served with an assortment of vegetables, a spicy sauce, and sometimes protein. The combination of flavors and textures, along with the zing from the sauce, makes it a popular choice for those looking for a light yet flavorful option.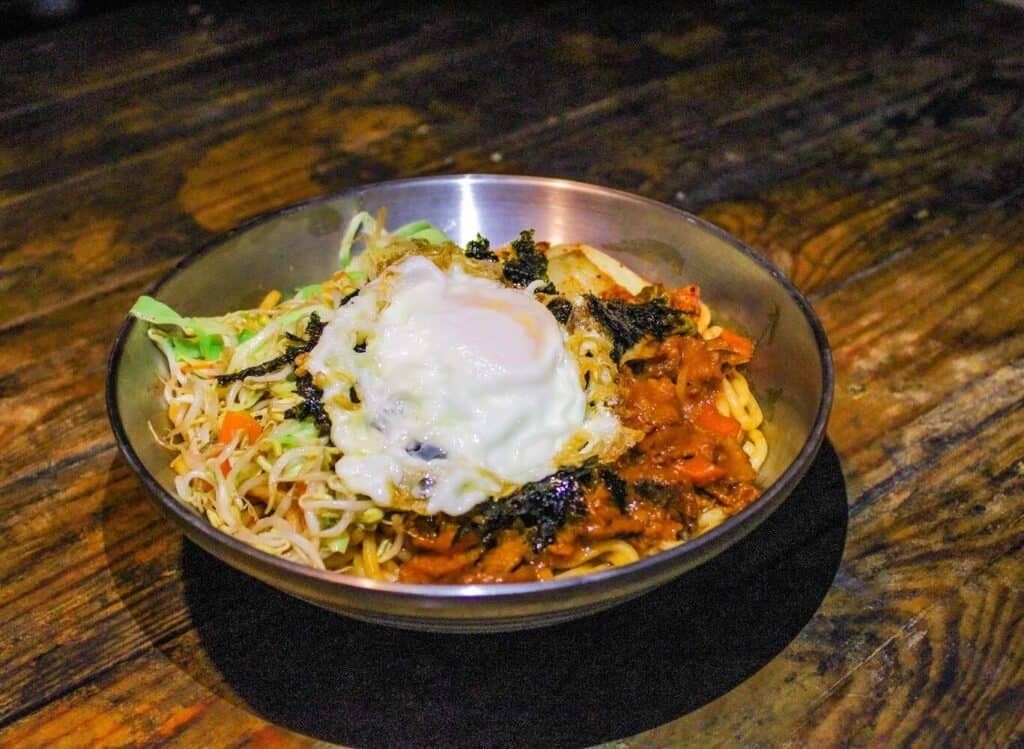 Jelay's Cafe Ala Kanin Menu
Within this menu, you'll find an assortment of meal choices, each comprising a solitary main dish thoughtfully accompanied by a side serving of rice. The concept is simple yet satisfying, allowing diners to relish a complete and wholesome culinary experience with every single order.
Pepper Beef Ala Kanin – This dish features tender beef slices cooked with an array of colorful bell peppers which creates a visually appealing and flavorful combination. The beef is seasoned with a mix of spices and herbs, resulting in a savory and aromatic profile, and then served with a portion of fragrant and fluffy Filipino rice.
Beef Bulgogi Ala Kanin – This meal item is an excellent take on the classic Korean beef bulgogi, infused with a Filipino twist. The dish is made by using thinly sliced beef marinated in a sweet and savory sauce that was cooked to perfection and then served with rice.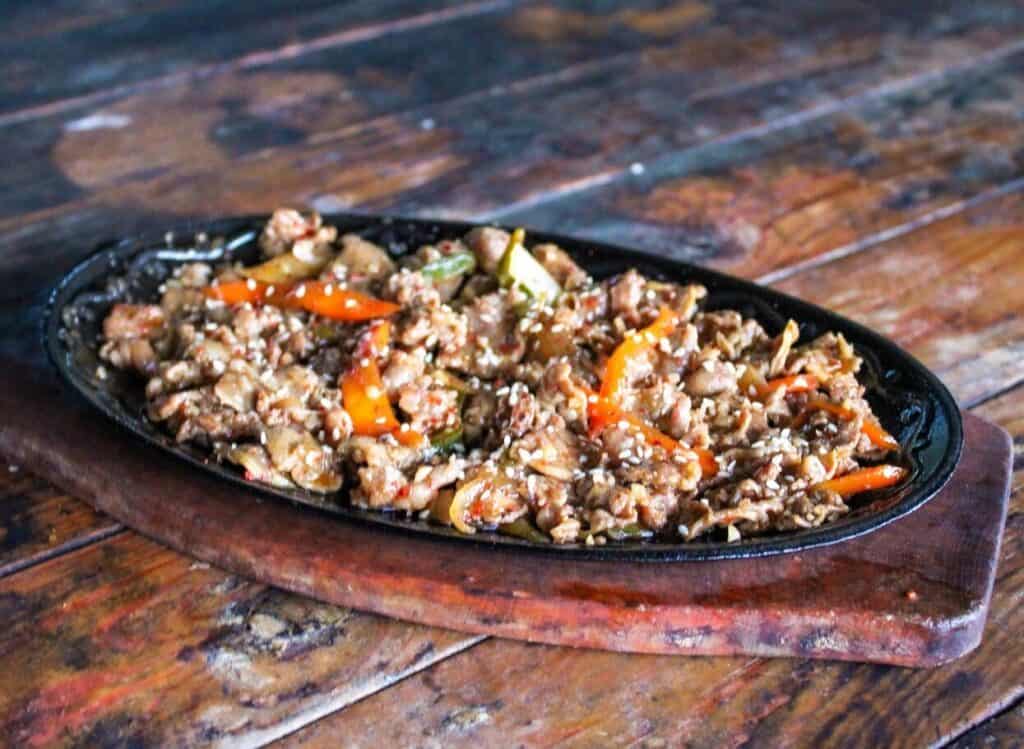 Pork Bulgogi Ala Kanin – This meal set offers a similar concept as its beef counterpart, featuring thinly sliced pork that's marinated and cooked with a blend of flavors. The pork bulgogi showcases a perfect balance between sweetness and savory notes, making each bite not only satisfying but indulging as well.
May Kanin
Within these menu, you'll discover a creative approach that takes traditional a la carte items and pairs them thoughtfully with a serving of rice, resulting in a distinctive and satisfying fusion. This inventive twist adds an extra layer of satiation, transforming familiar dishes into a complete and flavorful meal experience.
Bibimbap – This bowl features an assortment of fresh vegetables, including carrots, cucumbers, spinach, and bean sprouts, arranged on a bed of steamed rice, then topped with a perfectly cooked sunny-side-up egg, and then completed with a choice of protein, such as beef, chicken, or tofu.
Gyudon – A delicious dish that can be found on Jelay's Cafe menu that is made up of thin slices of tender beef, slow-simmered in a savory soy-based sauce, enhanced with the delightful umami tones of dashi and sweet rice wine. The beef is artfully presented atop a fluffy bed of steamed rice, inviting the sauce's rich flavors to gracefully meld with each individual grain, resulting in a truly gratifying and wholesome dining experience.
Sisig With Rice – This sisig with rice option, features a medley of diced and sauteed pork, typically from the pig's face and ears that are seasoned with aromatic spices, and then served to sizzle on a hot plate, allowing the flavors to intensify and the edges to become wonderfully crispy.
Kalog Meals
The Kalog Meals from Jelay's Cafe menu presents a range of tasty dishes expertly crafted by blending familiar flavors with imaginative presentations. This makes them an excellent option for individuals seeking a satisfying and substantial dining experience. Indulge in choices like Pepper Beef Kalog, Sisig Kalog, Pork Bulgogi Kalog, Bistek Kalog, and the classic Kimchi Rice With Egg. Each dish promises to delight your taste buds and fill your cravings with a fusion of delightful ingredients.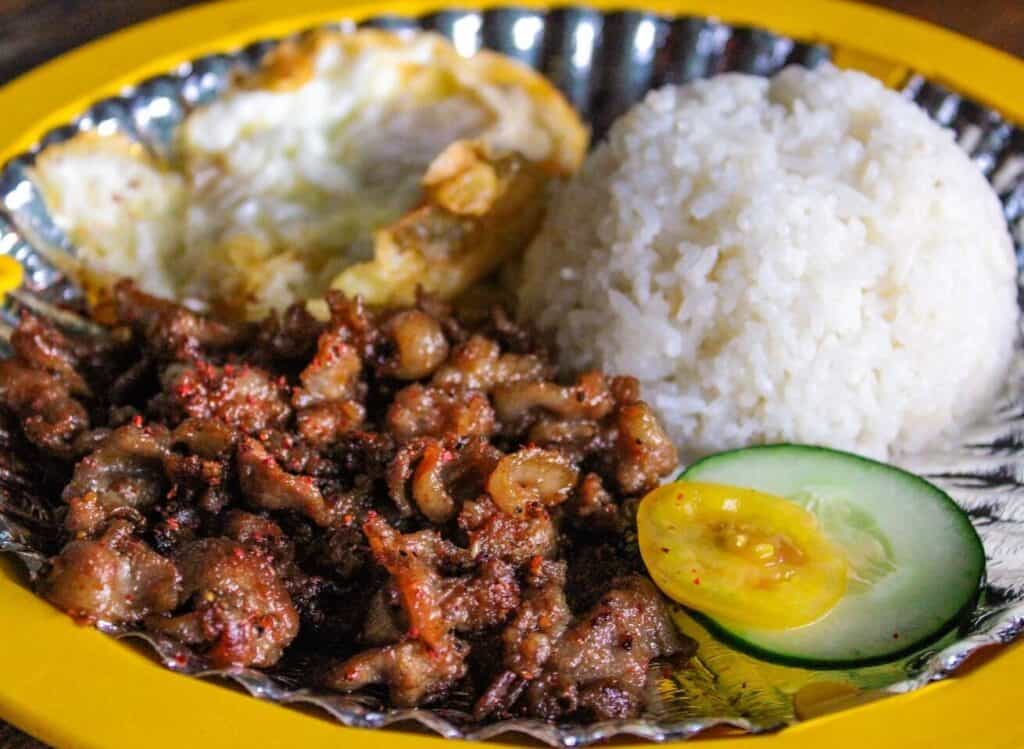 Noodles
In the noodles menu of the Jelay's Cafe, they invite you to discover a symphony of noodle dishes that beautifully demonstrate the diverse and rich flavors encapsulated within Filipino noodle traditions. Feast upon beloved choices like Bibim Noodle, Yakisoba, and Chapchae, each boasting a fusion of tastes and textures that celebrate the essence of Filipino noodle mastery. Revel in the satisfying depth of Black Bean noodles, relish the delightful combination of Fried Noodles With Fried Gyoza, and bask in the heartwarming embrace of Kimchie Jjigae, all thoughtfully crafted to provide a nourishing and delightful experience for your palate.
Soups
Soups are a great addition to the diverse offerings of Jelay's Cafe menu, bringing you a wide array of hearty delights. From the comforting embrace of traditional Filipino flavors to the exciting journey through international inspirations, each soup is meticulously crafted to warm your soul and fulfill your cravings. Dive into options like the Korean Ramen, available in both Regular and Special variations, inviting you to savor the rich taste of Korea. The Spicy Rice Noodle offers a delightful kick, while Sukiyaki presents a touch of Japanese culinary elegance. Lastly, indulge in the aromatic and flavorful journey of Laksa, a taste of Southeast Asia that's sure to captivate your taste buds.
Jelay's Cafe Menu Delivery
Jelay's Cafe's menu delivery provides its customers with a convenient way to order without the hassle of going outside of their own homes. This option saves their customers precious time by allowing them access to their menu with the help of delivery services like FoodPanda.
Social Media Pages
Discover the inviting world of flavors and community at Jelay's Cafe! Join their journey by following and supporting their lively social media pages. Experience the essence of Jelay's through captivating visuals, enticing dishes, and heartwarming moments shared on their platforms.
Facebook: https://www.facebook.com/jelayscafe
Instagram: https://www.instagram.com/jelayscafe
FAQs
What is Jelay's Cafe?
Jelay's Cafe is a comfy and inviting cafe that offers a diverse and delicious menu of both Filipino and Western dishes.
Where is Jelay's Cafe located?
Jelay's Cafe has multiple branches set up in provinces outside Metro Manila like Cavite and Rizal.
What types of dishes s does the restaurant offer?
Jelay's Cafe offers a diverse array of dishes taking inspiration from both Filipino, Asian and Western cuisines. 
Is Jelay's Cafe family-friendly?
This cafe is one of the best cafes to go with friends and family.
Does Jelay's Cafe host any special events or activities related to their theme?
Jelay's Cafe does accept hosting events parties and any other activities that could be related to what they offer.
Conclusion
Jelay's Cafe is an excellent place that brings together the best Filipino and international flavors in a cozy and inviting setting. The cafe caters to a wide range of tastes and preferences with the diverse menu that it offers which ranges from breakfast items to hearty main courses and delicious pastries. The cafe's dedication to quality ingredients, creative presentations, and attentive service makes sure that every visit of each customer is both a memorable and satisfying experience.