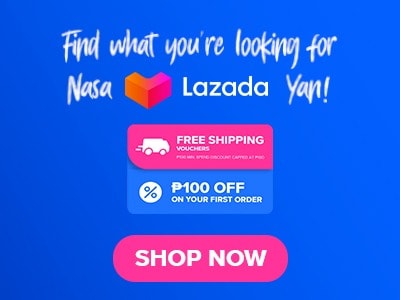 Sandwiches are one of the best snacks that we could get, especially for those people who are always on the go, simply because they're easy to eat and very convenient. Aside from those, they also serve a lot of different types of food. There are a lot of different types of sandwiches from different places around the world, but have you tried going to a place that specializes in sandwiches? Yes, that's correct, our article for today is about a place called the pantry. This place has that farm-to-fork concept. This is the best place for you to go if you're a fan of sandwiches and other cuisines; aside from those, they also serve finger foods, salads, and delicious beverages. The Pantry menu has a lot to offer, and for sure you will find the perfect sandwich for you and many more. In this article, we are going to take a look at their menu, prices, and something about them as well. Interesting right? Let's just finish this unexpectedly long introduction and get started.
Menu Items
Price (PHP)

freshly baked

French baguette
100
Dark rye
180
Whole wheat
180
Multi grain
180
Sourdough
220
Choco banana bread
275
Banana bread
220
Butter croissant
65
Choco croissant
65

Self baked goodies (frozen ready to bake 24pcs)

Butter croissant
1500
Choco croissant
1500

Goor morning sandwiches

Grilled cheese & bacon sandwich stack
495
Smoked salmon croissant
495
Croque madame
575

Cereals and grains

Granola parfait
325
Bircher muesli
325
Pandesal and tsokolate
395
Warm artisan baguette
225
Warm bubble bread
275
Baker's basket
395

Your style of eggs

3 eggs sunny side up
495
Poached egg & grilled asparagus
375
Breakfast rice bowl
325
Just omelette
295

Soup & Salad

Chicken noodle
395
Green lentil
295
Burrata and ciabatta
675
The farmer
495
The caesar
495
The chef
295

Pica-Pica

Crispy giant onion rings
420
Gambas al ajillo
525
Wings & rings
595
Angus sliders
795
Lechon adobo nachos
495
Country side pate
425

Signature sandwiches

The club
595
Steak & egg
695
The pantry burger
695
Open-faced smoked salmon sandwich
450
Kimchi dog
395
Ultimate veggie focaccia
395
Buffalo chicken wings bucket 6pcs
450
Buffalo chicken wings bucket 12pcs
800

Beverages

Softdrinks (coke,light,zero,sprite,tonic water,soda water)
180
Ginger ale
250
Artisan tonic water
250

Mineral water

Wilkins 500ml
50
Evian350ml
260
Evian 750ml
350
Sta.Victoria sparkling 250ml
180
Sta.Victoria sparkling 500ml
250
Perrier 350ml
260
Perrier 750ml
350
San pelligrino 350ml
260
San pelligrino 750ml
350

Fresh fruit juice

Orange,apple,carrot,pineapple,mango,watermelon
300
Coconut
200

Chilled juices

Cranberry,tomato,apple,calamansi,pineapple
200

Iced tea

The pantry iced tea
150
Lemon iced tea
150
Lychee iced tea
150

Coffee (serves hot)

Espresso, macchiato
120
Americano
130
Cappuccino, Cafe latte
140

Tea

English breakfast, earl gray, chamomile, sencha green tea,
159
Jasmine green tea, peppermint
About the Pantry
The pantry, which is a place that serves delicious pastries, bread, and other delicious food items, is a part of the Dusit Thani Manila Pantry. Baked goods, sandwiches, salads, and pastries are just a few of the foods that they actually mastered. They only use the freshest ingredients that they can find simply to ensure the quality of the products that they are serving to their customers. They serve their delicious foods for takeout and dining in. They have a casual dining concept like snacks, which are deli-style, and other pika meals. For more inquiries about The Pantry, you can call +6322388888 for your inquiries and other information about the brand.
The Pantry Menu Best Seller
We gather the list of the pantry's best sellers based on research. These items are also must-tries. Here is the list of the best-selling pantry items.
Caesar salad – aside from pastries and sandwiches, The Pantry also offers salads, and one of their best-selling items on the menu is their version of Caesar salad. This salad is topped with bacon and a hard-boiled egg. The smoky flavor of the bacon adds a bursting flavor to the salad; it is also refreshing in every bite and obviously a healthier option to enjoy delicious food since it has all the greens that you need for the day.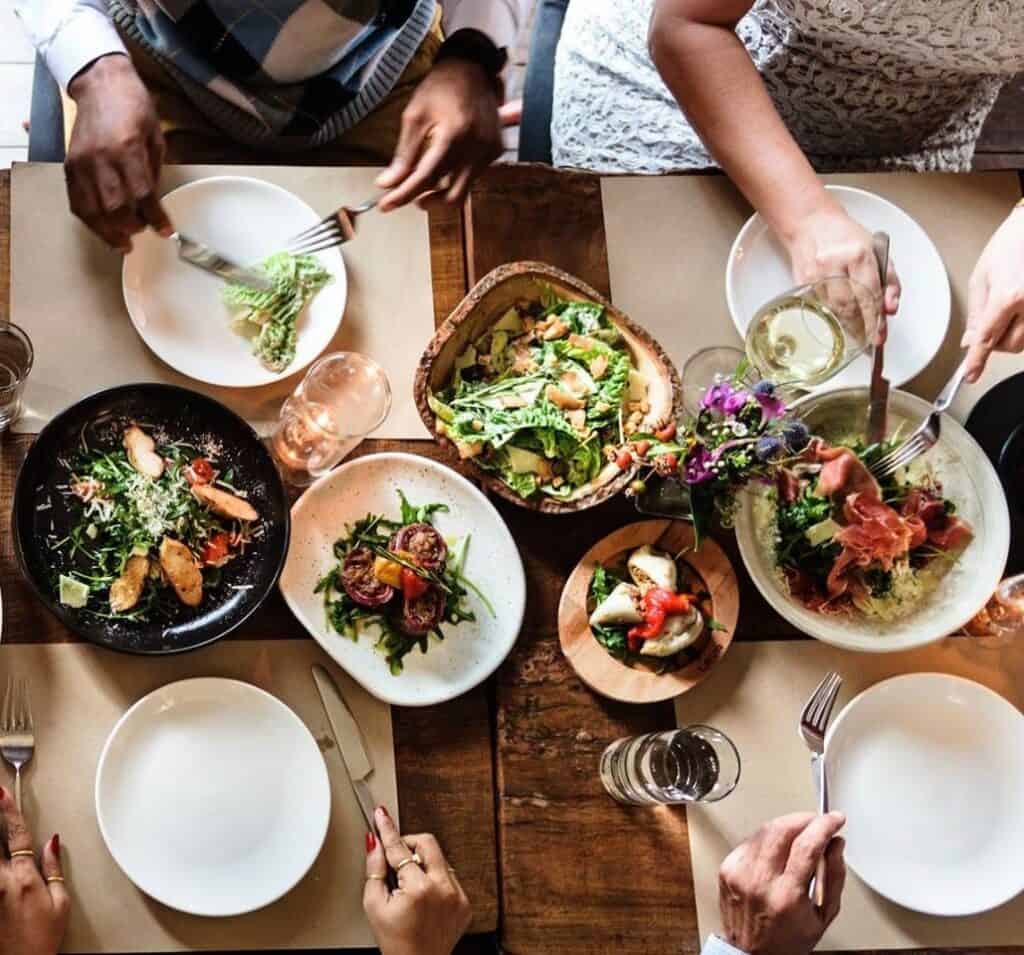 Veggie Delight – This is actually a sandwich. Veggie Delight is a grilled vegetable sandwich with fresh vegetables and cheese that offers refreshing flavors. When it comes to flavor, it has that smoky, grilled vegetable taste with a mildly sweet flavor. I really didn't expect that this would be this amazing; the flavors are bursting with richness and clean taste. Hearty and savory is the perfect description for this sandwich.
Cheesy Pork Floss – The Pantry version of cheesy pork floss menu has that soft bread that is a bit sweet and mildly fluffy, with generous amounts of pork floss on top of the bread. This is really delicious and a must-try if you're going to ask for my opinion. It goes great with any drinks that you prefer. This is a great choice if you are looking for something different and delicious at the same time.
Decadent chocolate cake – This is the first time that I truly enjoyed a chocolate cake, and I'm dead serious. The Pantry's decadent chocolate cake has that perfect balance of texture and sweetness that makes it special. The cake itself is moist and has just the right amount of sweetness, and on top is a rich chocolate ganache that I will describe as the most delicious ganache I have tasted. This is also perfect with any tea, hot coffee, or whatever you prefer.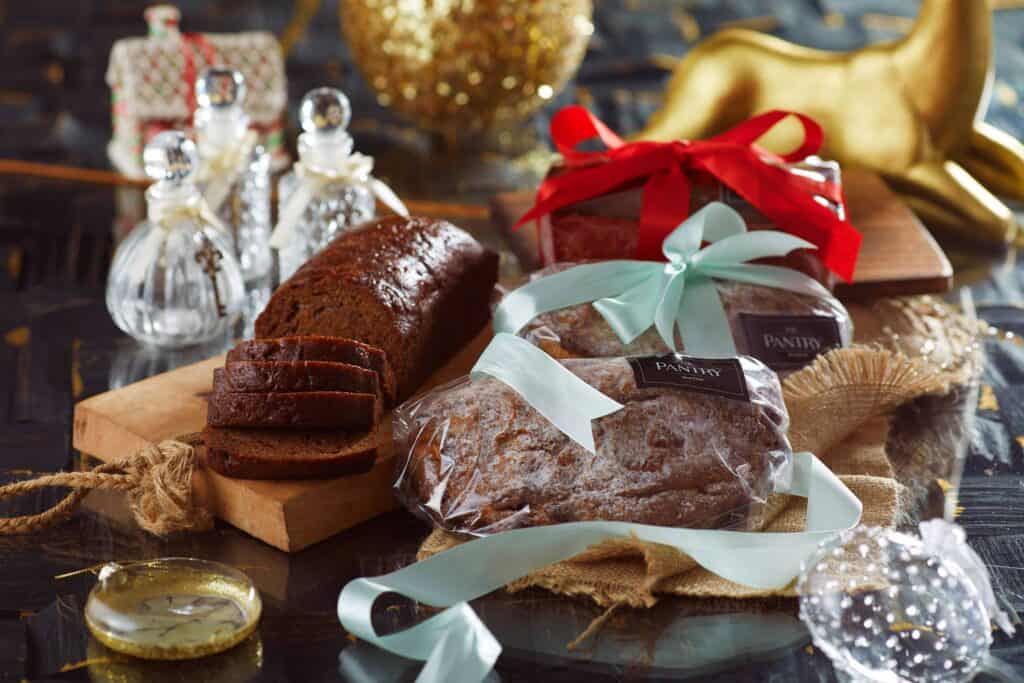 Freshly Baked Menu
The Pantry's freshly baked menu has an option to pre-order the items before 5:00 p.m. and will be ready for pick up the following day. Take note that all of the preordered items will be available before 9 a.m. Freshly baked items include French baguette, dark rye, white wheat, multigrain, and sourdough. If you want something with extra flavor, they also have choco banana bread, banana bread, butter croissants, and choco croissants.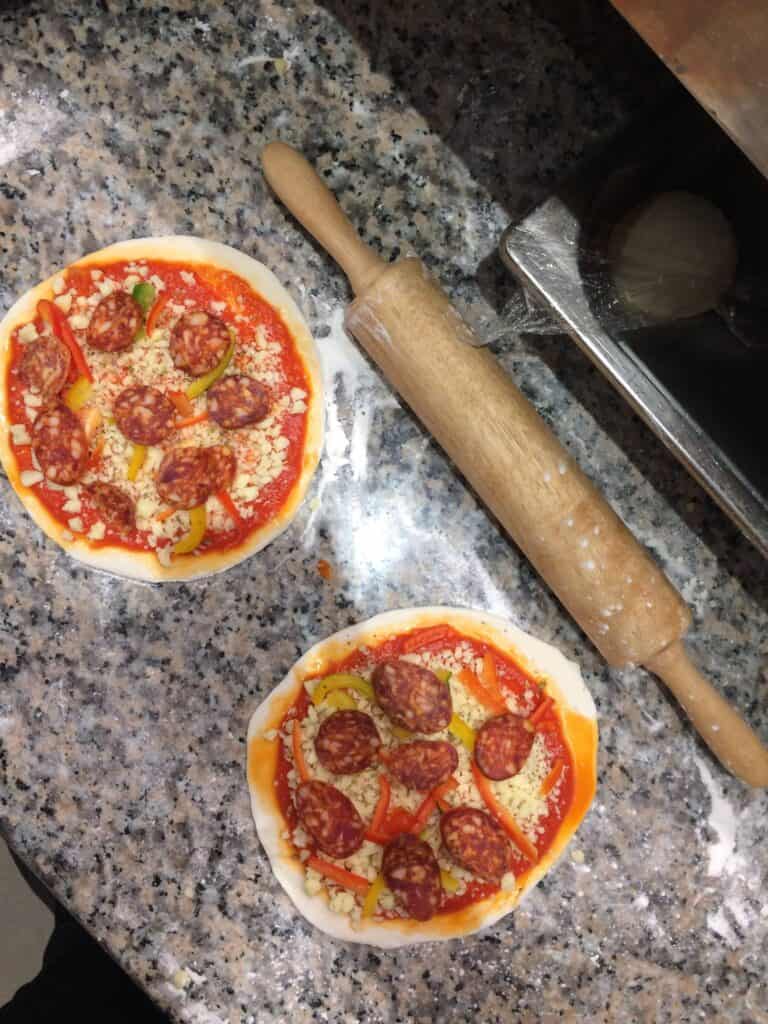 Good morning, Sandwiches
There are three options on the menu for good morning sandwiches. First up is their grilled cheese and bacon sandwich stack. Next is smoked salmon croissants, and lastly their croque madame.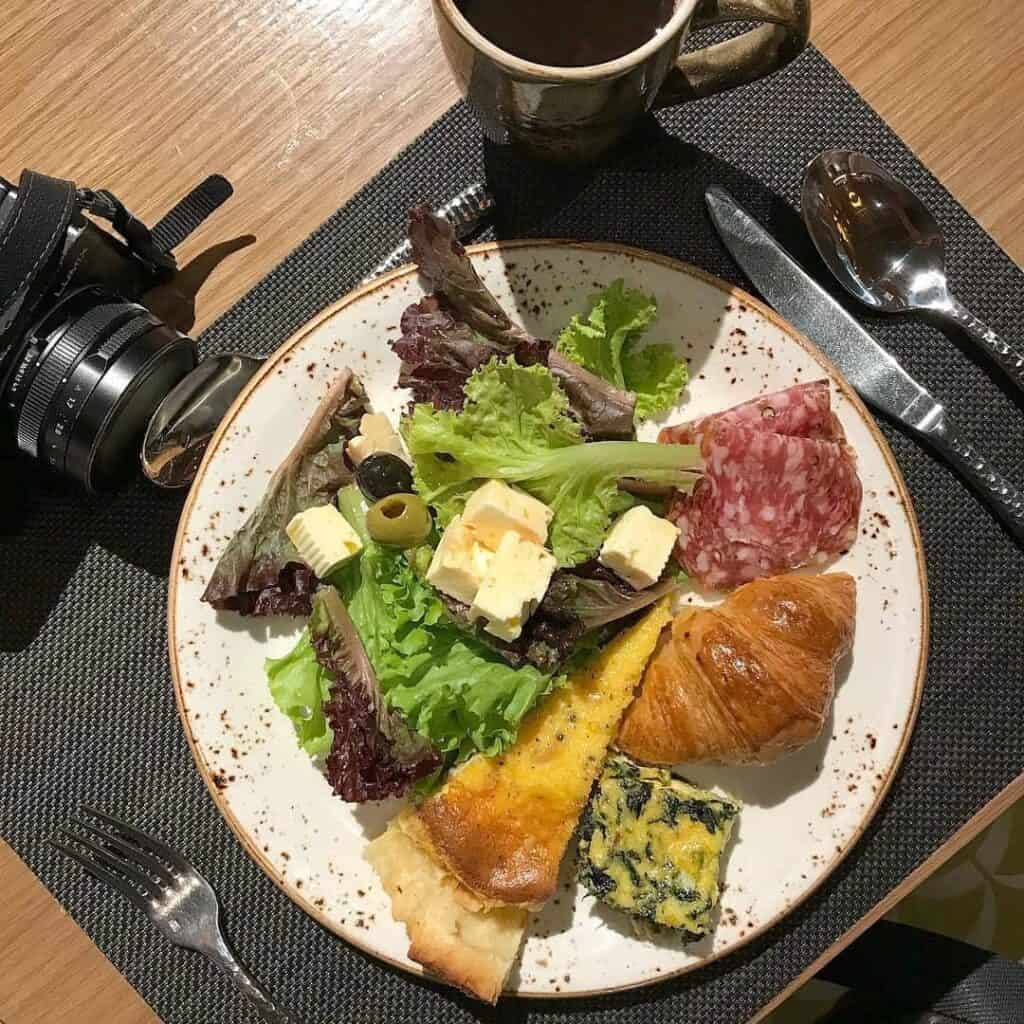 Cereals and Grains
The pantry has six choices on its cereals and grand menu. First is their granola parfait, which is made with granola, Greek yogurt, strawberries, blueberries, and dark chocolate. Next is their bircher muesli; this one is made with organic honey, toasted nuts, a green apple, dried plums, and apricots. Other options are Pandesal & Chocolate, warm artisan baguette, warm bubble bread, and lastly their baker's basket.
The Pantry Menu Signature Sandwiches
The pantry has six options for its signature sandwiches. They have the club, which is my favorite, steak and eggs, the pantry burger, and an open-faced smoked salmon sandwich. Other than those, you also have kimchi dogs and ultimate veggies. All sandwiches are delicious and unique in their own ways.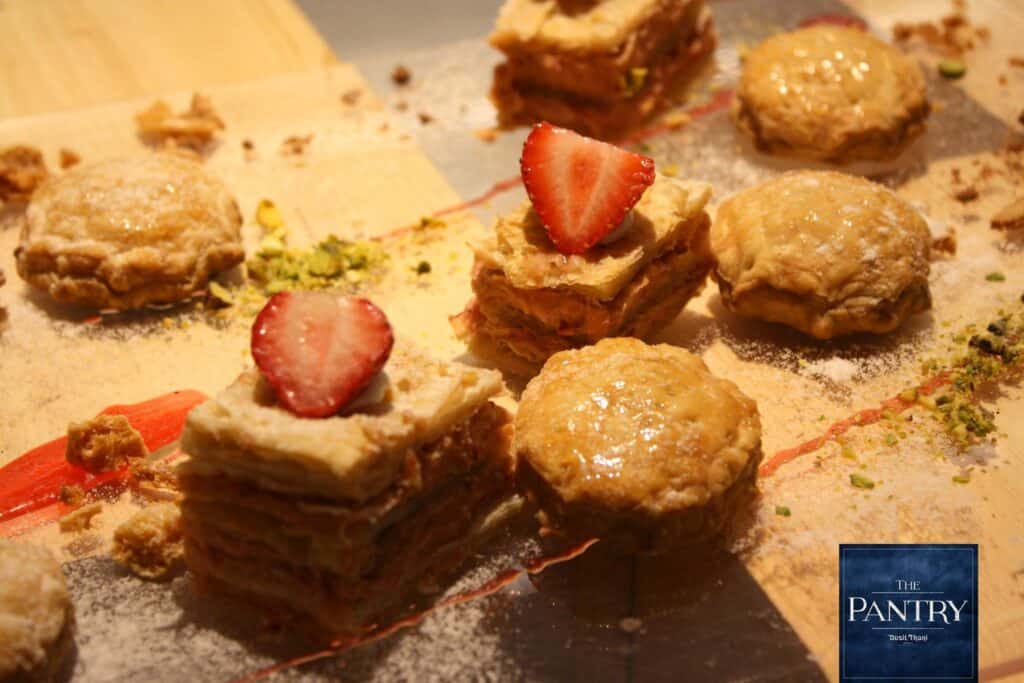 The Pantry Menu Delivery
Your favorite comfort food is now available through online orders. All you have to do is choose your favorite food couriers, like Food Panda, Lalamove, Toktok, or GrabFoods Place your order, pay via bank transfer or GCash, and wait until the delivery rider delivers your order. That simple! 
Social Media Pages
To keep up with their latest menu offerings, promos, and events, make sure to follow The Pantry's social media pages. By doing so, you can stay updated on their latest updates, get a glimpse of their mouth-watering dishes, and maybe even score some exclusive deals.
Facebook: https://facebook.com/thepantryatdusit/
Instagram: https://instagram.com/dusitthani.manila/
Conclusion
The perfect place to go if you're craving some amazing sandwiches and pastries The pantry menu has different food items that you can try, and for sure, all items are really delicious. This place is not just your typical bakery since all their items are masterpieces. I will give credit to the crews that I talked with last week; they are all nice and knowledgeable. The moment you enter their spot, you'll be able to smell the delicious aroma of their freshly baked pastries, which is an amazing experience.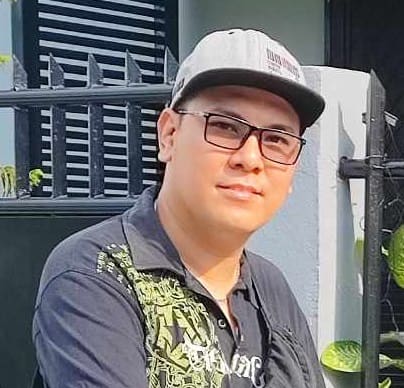 Hi! I'm Nivek Strife, the person who made MenuPH. I'm the one who added most of the popular menus you see on this website, and I really hope you enjoy them! Feel free to check them all out.
Growing up, I was surrounded by lots of tasty foods, like the classic Adobo and the sweet Leche Flan. That love for the many flavors of the Philippines is what got me excited about adding to MenuPH. When I learned how to make websites, I saw the need for a place to show off all the amazing Filipino dishes, and that's how MenuPH started.
MenuPH isn't just a website; it's like a fun journey into food. I've teamed up with famous chefs and found great places all over the Philippines to bring you a bunch of menus that show off the best of Filipino cuisine. Whether you're into the usual dishes or new twists, MenuPH is here to guide you through the rich world of Filipino flavors.
With MenuPH, my aim is to help local businesses, talk about good food choices, and make a group of friends who love food. No matter if you like fancy restaurants or street food, MenuPH has something for you. Come join me on this food adventure as we find great places, taste real flavors, and enjoy the unique food traditions that make the Philippines awesome.