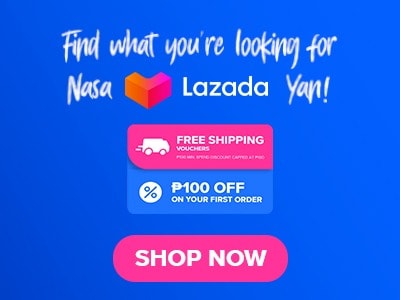 Japanese restaurants are really popular nowadays, popping up all over the country. But here's something interesting I want to share: Wasshoi Yakiniku. It's only in BGC, so if you're in the metro, this might catch your interest. Wasshoi Yakiniku offers authentic Japanese cuisine that everyone will love. In this article, we'll discuss their menu and, of course, the prices. So, let's dive in!
Menu Items
Price (PHP)

Rice Bowl

Oyako Don
390
Yakiniku Don
470
Gyu Don
430
Una Ju
900
Katsu Don
430
Ten Don
470
Chicken Teriyaki Don
390
Tekka Don
450
Kaisen Don
980
Salmon/Ikura Don
640
Negitoro Don
800
Uni/Ikura Don
680
Salmon Don
480
Uni Don
580

Grilled Seafoods

Kokusan Kakiyaki
190
Tokudai Kakiyaki
350
Shiro Hamaguri
160
Sazae Tsuboyaki
150
Uni Yaki
330
Ebi Yaki
310

Grilled Fish

Hokke Yaki
380
Shishamo Yaki
320
Ika Maruyaki
350
Sanma Shio Yaki
350
Salmon Harasuyaki
380
Saba Shio Yaki
350

Salada

Caesar Salad
260
Seafood Salad
340
Sangchu
170
Spicy Tuna Salad
300
Baribari Cabbage
170
Tuna Salad
260
Crab Salad
280
Genki Salad
180
Potato Salad
150

Soup

Kalbi Soup
280
Yasai Soup
180
Miso Soup
70
Tamago Soup
180
Wakame Soup
150

Dessert

Furutu Moriawase
250

Fried Food

Kisu Tempura
260
Kakiage Tempura
240
Kaki Fry
380
Tonkatsu
300
Chicken Katsu
260
Kisu Fry
300
Tempura Moriawase
400
Chikuwa Isobeage
220
Chicken Isobeage
330
Ebi Fry
360
Ninniku Maruage
140
Potato Fry
180
Ebi Tempura
360
Kawaebi Karaage
180
Chicken Nanban
320
Tori Karaage
280
Tako Karaage
260

Steak

Yasai Itame
260
Chicken Teriyaki
280
Gyoza
220
Liver Nira Itame
330
Eringi To Aspara Butter
300
Aspara Bacon
280

Appetizer

Eihire
300
Chanja Yakko
220
Maguro Nattou
300
Ikaw Nattou
300
Hiyayakko
140
Chanja
180
Edamame
150
Kimchi
150
Korea Seaweeds
120
Tsukemono Moriawase
150
Dashimaki Tamago
220
Shirasu Oroshi
130
Agenasu Oroshi Ponzu
130
Umesuishou
200

Sashimi

Funamori
1080
Maguro Tataki
320
Maguro Sashimi
320
Spicy Tuna Sashimi
300
Maguro Yukke
340
Ika Sashimi
280
Sashimi Goten Mori
680
Sashimi Santen Mori
450
Salmon Sashimi
340
Spicy Salmon Sashimi
300
Aburi Salmon Sashimi
340
Lapu Lapu Sashimi
300
Amaebi Sashimi
380
Aji Sashimi
260
Aji Namerou
240
Ikura Sashimi
500

Rice And Noodles

Bibimbap
380
Yukke Bibimbap
580
Ishiyaki Bibimbap
480
Ishiyaki Yukke Bibimbap
680
Karubi Guppa
420
Kaisen Sauce Yakisoba
260
Kaisen Shio Yakisoba
260
Chahan
290
Kaisen Ankake Chahan
320
Shoyu Ramen
380
Tonkotsu Ramen
420
Spicy Beef Ramen
400
Spicy Kaisen Ramen
400
Kaisen Okonomiyaki
320
Yaki Onigiri
160
Gohan
60

Rice Bowls

Oyako Don
350
Yakiniku Don
420
Katsu Don
360
Gyu Don
390
Una Ju
800
Ten Don
420
Tekka Don
420
Negitoro Don
400
Kaisen Don
500
Uni/Ikura Don
600
Salmon Don
420
Salmon/Ikura Don
580
Uni Don
560

Sushi Options (1pc Per Order)

Maguro
70
Negitoro
80
Shiromi
80
Salmon
80
Aburi Salmon
80
Shimesaba
110
Tako
90
Ika
70
Aji
70
Tamago
60
Ebi
90
Ikura
180
Uni
120
Tobiko
90

Sushi Set And Maki

Omikase Nigiri Nami
620
California Maki
280
Tekka Maki
240
Nattou Maki
160
Spicy Tuna Maki
300
Salmon Tuna Maki
300
Kappa Maki
150
Ehi Tempura Maki
300
Salmon Mayo Maki
320
Spicy Salmon Maki
300
Torotaku Maki
280
Negitoro Maki
260
Inari Sushi
120
Maguro Avocado Maki
330
Salmon Avocado Maki
330

Grilled Japanese Beef

Wagyu Kalbi
1500
Wagyu Roast
1300
Wagyu Harami
1500

Grilled Beef

Kalbi
480
Special Kalbi
640
Special Tanshio
540
Roast
460
Special Roast
560
Harami
420
Special Harami
520
Jou Negi Tanshio
560
Kashira
480
Liver
360

Yakiniku Combo

Combo A
1200
Combo B
1200

Grilled Meat

Ton Toro
380
Ton Tongue
440
Chicken Momo
280
Atsugiri Bacon
350
Saikoro Steak
480
Sausage
380
Yaki Yasai Moriawase
280

Hormone

Yukke
540
Liver Sashimi
580
Atsugi Shirokoro
400
Motsu Nicomi
300
Wagyu Shimachou
480
Special Mino
450
Wagyu Marucho
580
Kobukuro
420
Buta Motsu
400

Lunch

Saba Yaki Teishoku
320
Hokke Kai Teishoku
400
Sanma Yaki Teishoku
320
Aji Yaki Teishoku
300
Harasu Yaki Teishoku
340
Sashimi Teishoku
460
Salmon Sashimi Teishoku
360
Tempura Teishoku
340
Ebi Tempura Teishoku
380
Chicken Teriyaki Teishoku
360
Tonkatsu Teishoku
340
Chicken Katsu Teishoku
300
Tori Karaage Teishoku
320
Karubi Teishoku
500
Roast Teishoku
480
Harami Teishoku
460
Tempura/Sashimi Set
640
Temoura/Sushi Set
720
Chahan/Gyoza
360
About Wasshoi Yakiniku
Wasshoi Yakiniku Restaurant is a known Japanese restaurant that is located in BGC Taguig. This business is categorized as a Japanese restaurant. They serve dine-in and take-out orders. This traditional Japanese restaurant serves tasty meat dishes, vegetables, and even hard liquors. This place always serves fresh items of great quality. If you want to experience good food, amazing ambiance, and great customer service Wasshoi Yakiniku is the place to be.
This cozy Japanese restaurant has been serving for years now and customers started to notice them because of the great food that they serve. As of the moment they are still improving their already perfect menu and creating new and innovative dishes to serve with their customers.
Wasshoi Yakiniku Best Sellers Menu
Here are some samples of Wasshoi Yakiniku best selling items that you should try. This list is for your reference only.
Beef Gyudon – The beef gyudon version of Wasshoi Yakiniku is a Japanese bowl of beef with thinly sliced beef that is fatty and some onions cooked in a mixture of sou sauce and mirin. This dish is slightly sweet because of the onion but still beefy in taste. Beef gyudon tastes amazingly delicious with the rice, this one is also great with any alcoholic beverages available on their menu.
Chicken Katsudon – Chicken katsudon is a very simple dish made with fried crispy chicken cutlets that simmered with onions and beaten eggs in a broth with a soy sauce base. They serve this on top of rice, this dish doesn't use any alcohol but it is really good with all the umami taste that you are looking for a great meal. Also, one of their best sellers and a must-try item.
Yakiniku Don – Yakiniku don a version of Wasshoi Yakiniku is a Japanese grilled meat that is served with sauce and then topped with rice. The meat is tender and really flavorful on this one plus the sauce is not so thick just right. It is really perfect with the rice. Meaty delicious and a must-try item on their menu.
California Maki – This inside-out sushi roll is made with vinegar rice it also contains nori sheets and some crab meat, cucumber, and avocado. California maki is also one of the most ordered items at Wasshoi Yakiniku. This one tastes fresh and really good. A lot of restaurants offer California maki and so far their version of California maki is one of the best that I tried so far.
Grilled Meat
Grilled meat menu of Wasshoi Yakiniku 6 items to choose from. They have ton toro which is a Japanese fatty pork this one tastes amazing, and the combination of fats and meat is great. They also have a ton tongue this one is a Japanese pork tongue, this one is meat and tender as well.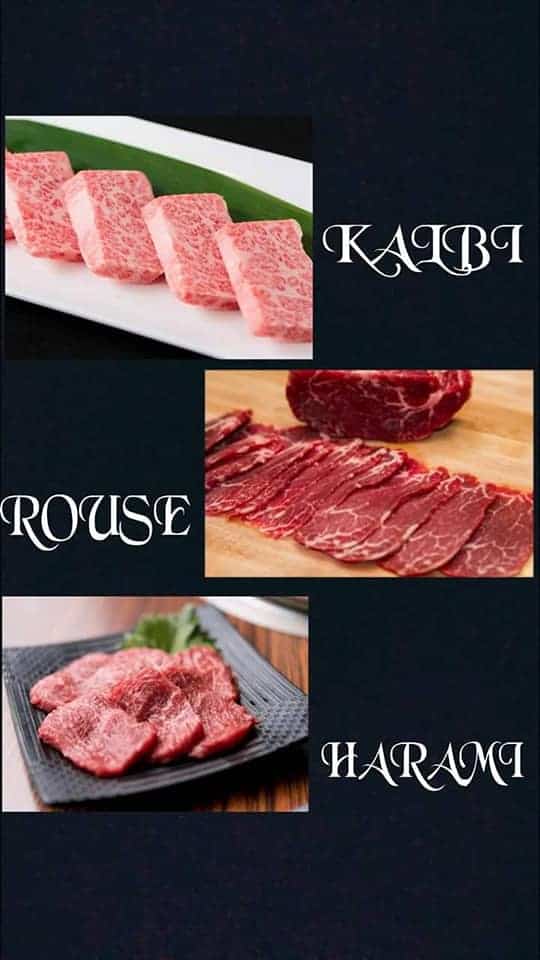 Chicken momo is a chicken thigh while atsugiri bacon is a thick slice of bacon. They also have saikoro steak this one is cut of beef with a dice-like shape. They also have sausage on this menu and lastly, their yaki yasai moriawase which is assorted grilled vegetables.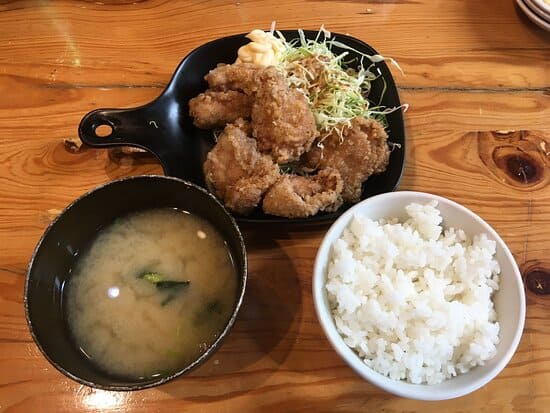 Grilled Fish
The grilled fish menu of Wasshoi Yakiniku has 6 delicious items to choose from. The first one on this menu is their hokke yaki which means grilled atka mackerel. They also have shishamo yaki, this one is a grilled smelt. They also have sanma shioyaki, this one is grilled saury with salt, I like this one.
Aside from those items they also have salmon harasukiyaki which is a grilled salmon belly, this one is also good. Saba shioyaki can also be found on their menu, this one is a grilled mackerel. Last but not least is their ika maruyaki, this one is actually a grilled squid.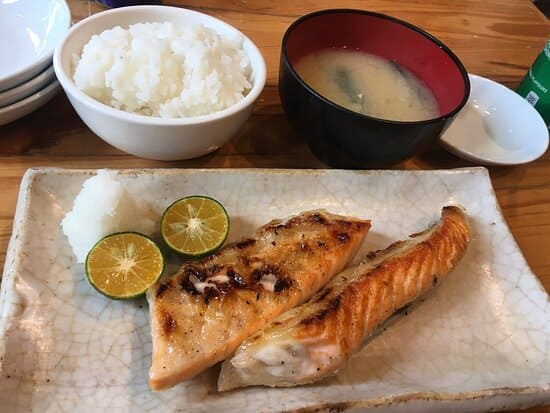 Wasshoi Yakiniku Menu Delivery
Since Wasshoi Yakiniku doesn't offer delivery you can order their food items simply by using third-party delivery services that are available in the market these days such as Foodpanda, Grab, and Lalamove.
Social Media Pages
Want to stay updated on their latest food menu offerings? I recommend giving them a follow on their Facebook page. This way, you can also check out any exciting promos they might have. So, follow Wasshoi Yakiniku on Facebook today and start planning your next yakiniku feast!
Facebook: https://www.facebook.com/amiyakiwa
FAQs
How to contact Wasshoi Yakiniku?
You may contact Wasshoi Yakiniku simply by calling them on their phone number at +63 2 8808 7608
Where can I find Wasshoi Yakiniku restaurant?
Wasshoi Yakiniku's address is Unit 4 Ground floor "The Fort Strips building" 7th Avenue Corner Bonifacio Global City, Taguig, Metro Manila.
What are the business hours of Wasshoi Yakiniku Japanese restaurant?
It is open from 11 in the morning until 10 in the evening from Monday to Sunday. 
What are the payment options accepted at Wasshoi Yakiniku?
This restaurant accepts major credit cards and debit cards and also cash payments. 
Wasshoi Yakiniku: Is this place halal-certified or not?
Wasshoi Yakiniku is a non-halal certified restaurant that serves alcoholic beverages which is haram without Muslim friends.
Conclusion
Wasshoi Yakiniku restaurant is a great restaurant if you're looking for great food and ambiance at the same time. The interior inside the restaurant is similar to the Japanese restaurants that you can find in Japan. Their prices are affordable and some are reasonably priced. Their staff are also very accommodating and really nice it's easy to deal with them, to be honest. The place is well-maintained clean and has very comfortable seats as well. Their serving of food is generous and the presentation looks great too. Overall a good place that serves authentic Japanese dishes. Best place to go.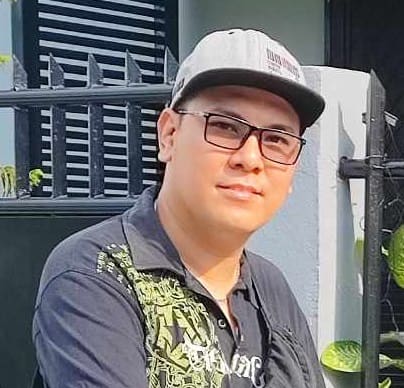 Hi! I'm Nivek Strife, the person who made MenuPH. I'm the one who added most of the popular menus you see on this website, and I really hope you enjoy them! Feel free to check them all out.
Growing up, I was surrounded by lots of tasty foods, like the classic Adobo and the sweet Leche Flan. That love for the many flavors of the Philippines is what got me excited about adding to MenuPH. When I learned how to make websites, I saw the need for a place to show off all the amazing Filipino dishes, and that's how MenuPH started.
MenuPH isn't just a website; it's like a fun journey into food. I've teamed up with famous chefs and found great places all over the Philippines to bring you a bunch of menus that show off the best of Filipino cuisine. Whether you're into the usual dishes or new twists, MenuPH is here to guide you through the rich world of Filipino flavors.
With MenuPH, my aim is to help local businesses, talk about good food choices, and make a group of friends who love food. No matter if you like fancy restaurants or street food, MenuPH has something for you. Come join me on this food adventure as we find great places, taste real flavors, and enjoy the unique food traditions that make the Philippines awesome.