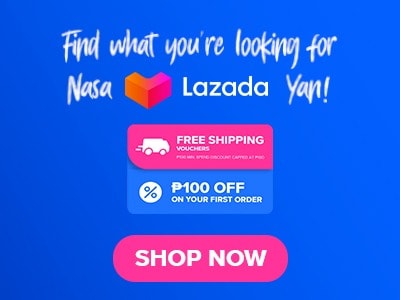 GO GO Café menu consists of traditional Japanese and Filipino cuisines. It offers sandwiches, rice, ramen & soumen, udon, pasta, breakfast meals, salads, and fries. The cuisines that it offers are made using authentic spices and special cooking techniques making them distinctive and unique. These dishes are great for any kind of occasion as this restaurant also caters to event services. 
Menu Items
Price (PHP)

Hirekatsu Sandwich

Single (2 slices)
160
Double (4 slices)
300
Triple (6 slices)
460
Family (8 slices)
600

Other Sandwich

Egg Sandwich
150
Egg Sandwich + Fries
180
Tuna Sandwich
170
Tuna Sandwich + Fries
200
BLE Sandwich
170
BLE Sandwich + Fries
200

Rice

Sauce Tonkatsu Bowl
250
Karaage Bowl
250
Teriyaki Chicken Bowl
250
Beef Bowl
250
Curry Rice
220
Tonkatsu Curry Rice
280
Cha-Han
200
Kimchi Cha-Han
200
Curry Pilaf
200
Omu Rice
250

Ramen&Soumen

Shoyu Ramen
250
Shio Ramen
250
Shin Ramen
200
Soumen
180

Udon

Chicken Udon
320
Curry Udon
320
Yaki Udon
320

Pasta

Pepperoncino
250
Napolitan
250
Lasagna
250

Breakfast

Tocino
200
Bacon
200
Spam
200
Longaniza
200

Other

Egg Salad
220
Tuna Salad
250
Teriyaki Chicken Salad
250
French Fries
150
About GO GO Café
GO GO Café is a café in Cebu founded by Go Morito, also known as Tonkatsu man. He partnered with a Filipino to successfully build up this Japanese restaurant. The simple and relaxing ambiance of this place makes it perfect for working and studying. The logo of the restaurant shows a running man, which shows the excitement of customers to try their irresistible food.
GO GO Café Menu Best Seller
Make your Japanese dining experience memorable by trying these best sellers of GO GO Café that are expertly cooked using special spices and ingredients. These dishes also showcase the art of Japanese cuisine.
Curry Rice – A simple and delicious meal where Japanese rice and curry sauce are perfectly combined. Its delicious curry sauce is made up of white onion, pork, and other special ingredients. Some of the features of this best-selling curry rice are it is nutritious, authentic, and has a mouth-watering aroma that makes it addicting.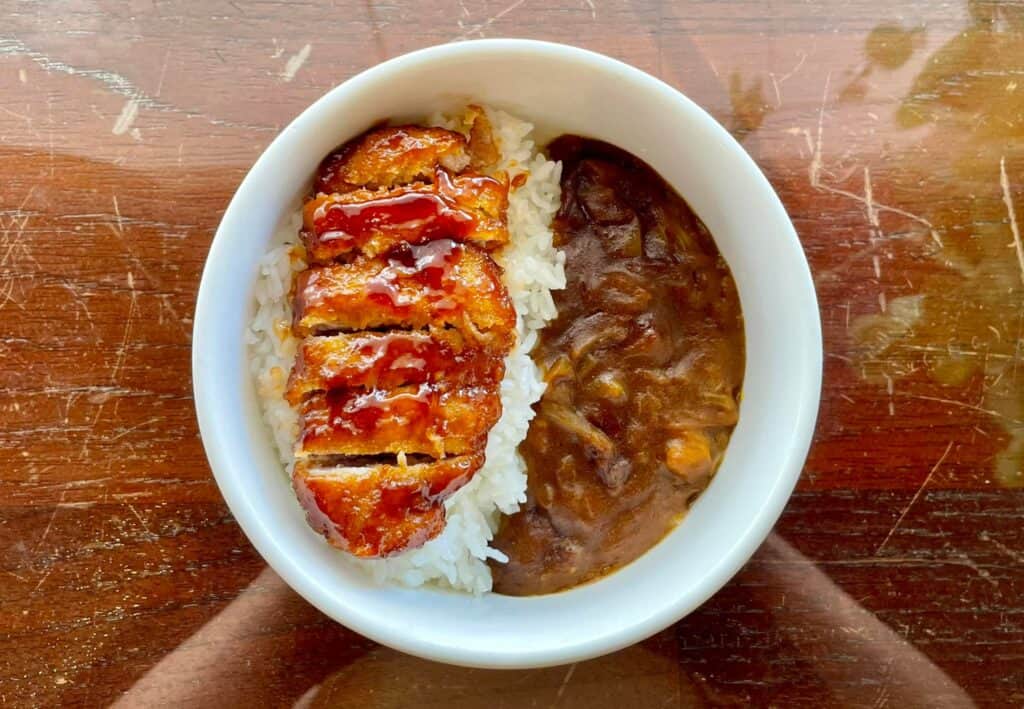 Tonkatsu Curry Rice – Level up your curry rice by adding Japanese tonkatsu. Pork is coated in a breading mix, deep-fried, and cut into slices. The savory goodness of curry makes tonkatsu more
Teriyaki Chicken Salad – Enjoy a light, healthy, and flavorful meal with this menu from GO GO Café. Chicken is cut into thin slices and marinated in authentic teriyaki sauce. It is then laid on shredded cabbage, slices of cucumber, and tomatoes. A special salad dressing that is drizzled on its top makes it delicious.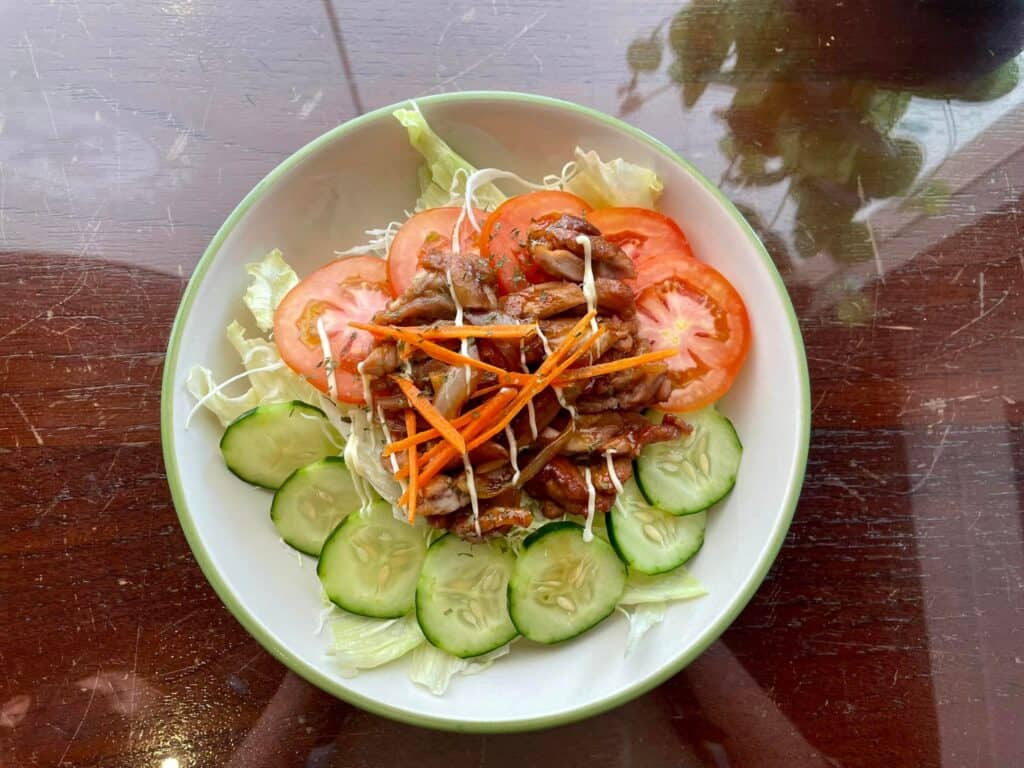 Chicken Udon – This chicken udon soup is soul-soothing and is perfect especially during cold weather as it can warm up your senses. Japanese noodles, vegetables, and slices of pork are cooked in a flavorful broth.
Sauce Tonkatsu Bowl – It is a meal that consists of Japanese rice, shredded cabbage, and pork cutlets that are marinated in a special sauce. A mayonnaise dipping sauce is served on its side to enhance its taste.
GO GO Café Breakfast Menu 
Start your day with these traditional Filipino breakfast combinations that are commonly prepared at home. These breakfasts consist of rice, nori wrapper, scrambled egg, vegetables, and a viand of your choice.
Tocino – Tocino is a hearty dish that has a vibrant color making it appetizing. This is also one of the all-time favorite viands of Filipinos during breakfast as it is tender, juicy, and flavorful. Its sweet flavor profile makes it delicious and irresistible.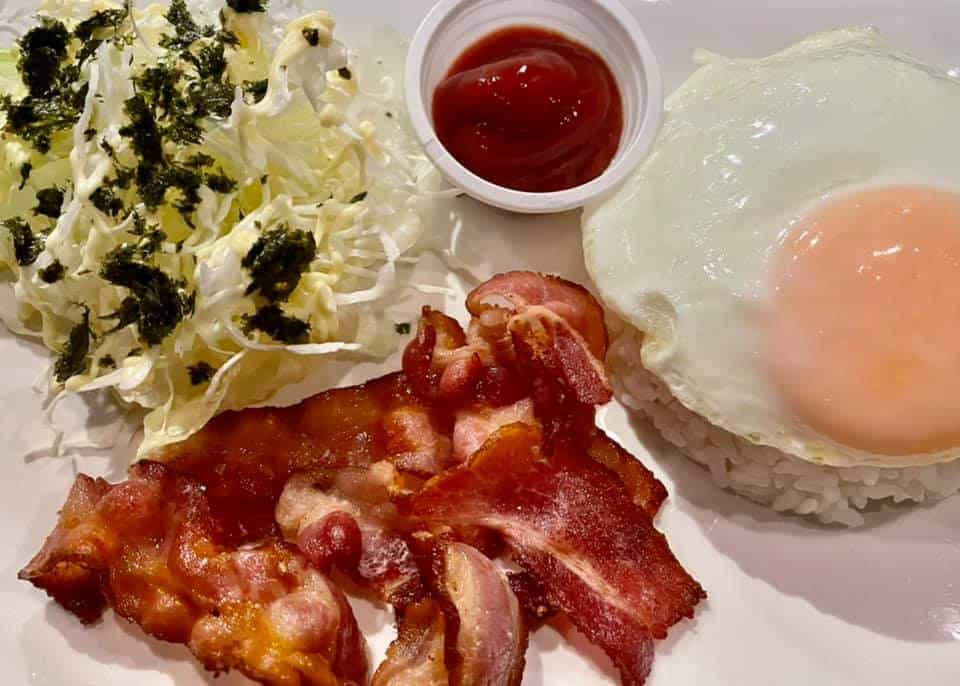 Bacon – The savory flavor of bacon is one of its features that makes it popular. This comfort food has a satisfying aroma which is why it is one of the dishes that customers anticipate.
Spam – A delicious viand that is well-loved for its salty taste. This iconic brand of luncheon meat is one of the common items that Overseas Filipino Workers send to their family. Its distinctive pork flavor always stimulates the appetite of diners.
Longaniza – One of the Filipino's favorite viands as it is packed with salty and garlicky flavors. There are different versions of Longganisa in the Philippines and the one that GO GO Café menu offers has a unique and classic taste that will make you enjoy your meal.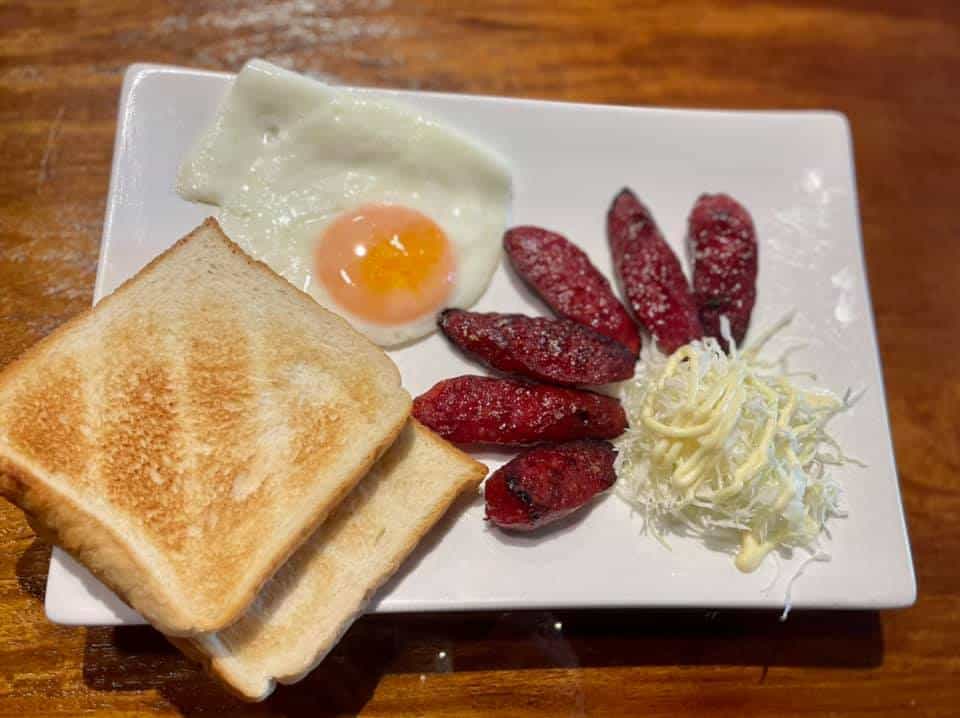 Rice Meals
GO GO Café offers different variants of rice bowls that are loaded with satisfying flavors of Japan. Here are two of the flavorsome rice meals that you should try when you visit this café.
Curry Pilaf – Fried rice is one of the comforting breakfast meals that Filipinos love. With this curry pilaf, you will be able to level up your favorite fried rice as this dish consists of Japanese rice that is cooked with curry, vegetables, egg, spam, salt, and pepper.
Teriyaki Chicken Bowl – Japanese rice is topped with chicken, secret sauce, spring onion, and white onion. Mayonnaise is drizzled on its top to make it more flavorful. This is a must-try Japanese rice bowl as it is packed with flavors that will tickle your sense of taste.
Ramen & Soumen
The Ramen & Soumen menu offered by GO GO Café has a perfect balance of flavors that makes them delicious and heartwarming. These iconic and authentic Japanese noodles impress Japanese food lovers as these ramens are simple, tasty, and appealing. 
Shoyu Ramen – This ramen is made up of noodles, spring onion, egg, and seaweed that is cooked in a secret soy sauce soup. The rich umami flavor of its broth and other ingredients makes it filling and comforting.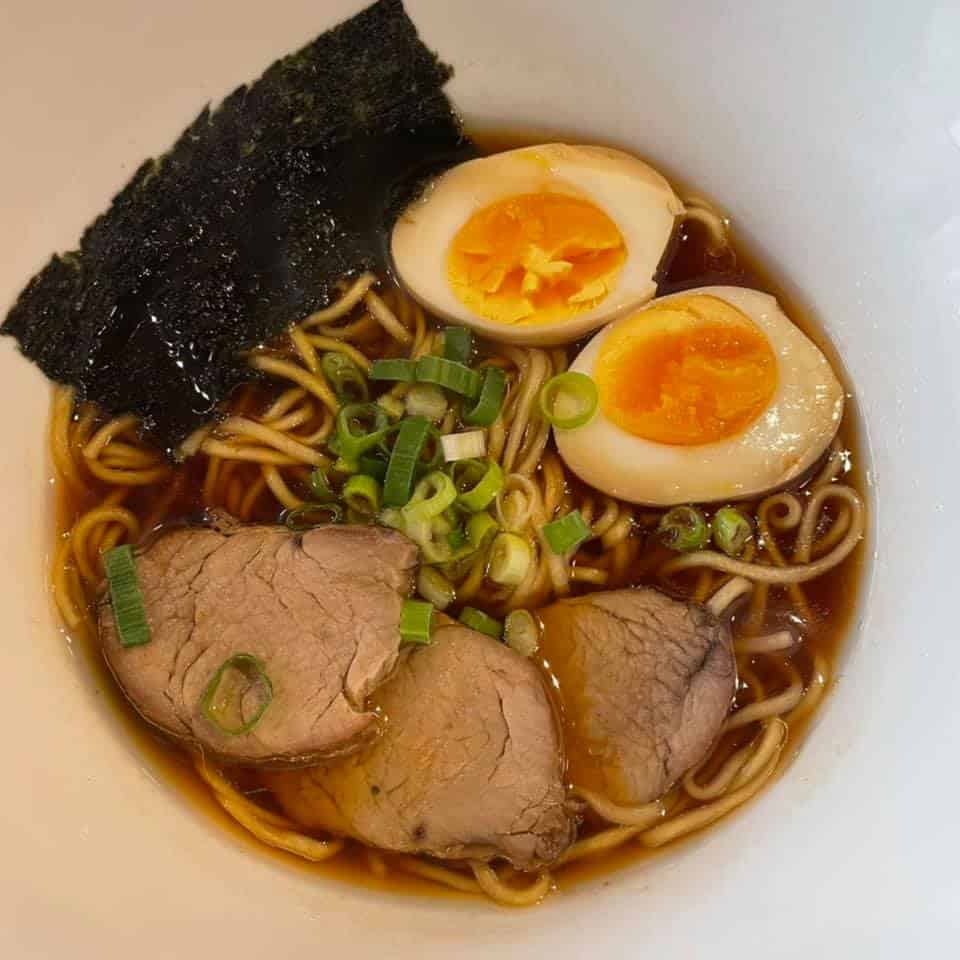 Shio Ramen – It is one of the well-known ramen dishes in Japan where soup is flavored with salt. This classic ramen is packed with delicious flavors making it surprisingly good. The clear noodle soup of this dish is deeply gratifying.
Shin Ramen – A ramen created for those who want a bold and spicy flavor. The vegetables and the spicy flavoring of its dish create a vibrant color that enhances its visual presentation and encourages people to try it.
Soumen – Cold Soumen noodles are the ingredient of this dish that makes it distinctive. It is a ramen that is commonly prepared in Japanese homes as it is easy to cook. Grated ginger, scallion, and mentsuyu, a special dipping sauce also come with it.
Hirekatsu Sandwich Menu
Hirekatsu Sandwich is one of the best sellers of GO GO Café where pork cutlet is stuffed in bread. It is available in single (2 slices), double (4 pieces), triple (6 pieces), and family (8 pieces) serving sizes. This is an ideal quick snack that is flavorful and mouthwatering. The other variants of sandwiches that it offers are Egg, Tuna, and BLE Sandwich. Fries are the perfect snack that you can pair with these sandwiches.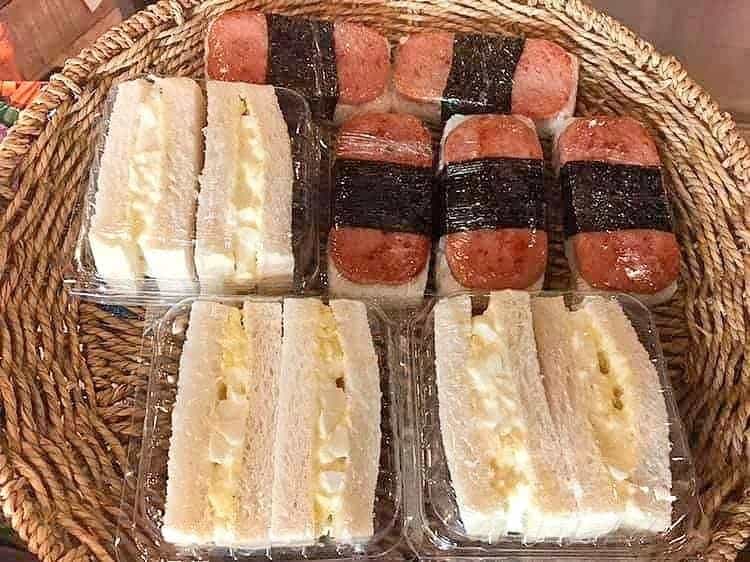 GO GO Café Menu Delivery
GO GO Café's delectable menu is exclusively available for dine-in and takeout. If you happen to be living in the vicinity, make sure to drop by the restaurant and take home your favorite dishes to savor with your loved ones. With a range of mouth-watering items on offer, you can satisfy your cravings and indulge in a delightful meal anytime, anywhere. Whether you choose to dine in or take out, GO GO Café promises an unforgettable culinary experience that will leave you coming back for more.
Social Media Pages
This cafe has an active social media page. By following their pages on social media, you can stay updated on their latest menu offerings, promotions, and events. You'll also get a glimpse of their mouth-watering dishes and beautifully crafted beverages, which are sure to leave you craving more.
Facebook: https://facebook.com/gogocafe.cebu/
Conclusion
The GO GO Café menu is simple making it easy for diners to choose a meal that is perfect for them. It is a café that you should try when you visit Cebu especially if you are a Japanese food lover. This café provides an internet connection and has a peaceful and relaxing environment making it a perfect place to work, study, and chill. The authentic and irresistible cuisines that it offers always give its customers a satisfying travel and dining experience.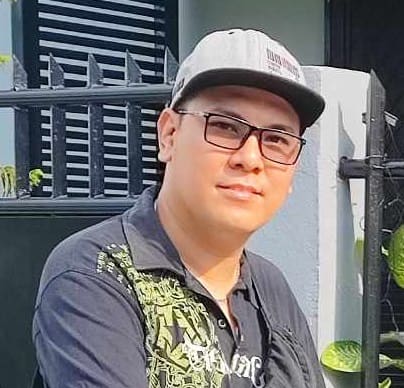 Hi! I'm Nivek Strife, the person who made MenuPH. I'm the one who added most of the popular menus you see on this website, and I really hope you enjoy them! Feel free to check them all out.
Growing up, I was surrounded by lots of tasty foods, like the classic Adobo and the sweet Leche Flan. That love for the many flavors of the Philippines is what got me excited about adding to MenuPH. When I learned how to make websites, I saw the need for a place to show off all the amazing Filipino dishes, and that's how MenuPH started.
MenuPH isn't just a website; it's like a fun journey into food. I've teamed up with famous chefs and found great places all over the Philippines to bring you a bunch of menus that show off the best of Filipino cuisine. Whether you're into the usual dishes or new twists, MenuPH is here to guide you through the rich world of Filipino flavors.
With MenuPH, my aim is to help local businesses, talk about good food choices, and make a group of friends who love food. No matter if you like fancy restaurants or street food, MenuPH has something for you. Come join me on this food adventure as we find great places, taste real flavors, and enjoy the unique food traditions that make the Philippines awesome.