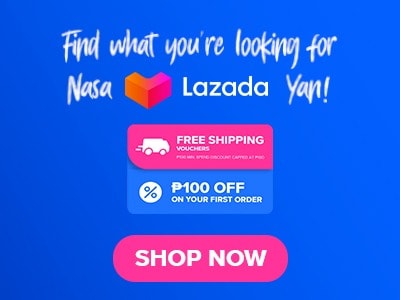 Most comfort foods barely meet our health and nutritional standards, yet we still crave them for physiological or psychological reasons. This makes Mad Mark a must-see destination as it boasts of a menu that is all about serving delicious and satisfying comfort foods with a healthy twist that ranges from handcrafted burgers made with premium ingredients to hearty pasta dishes and tender grilled meats. What sets Mad Mark's from its competitors is their exceptional ice cream selection, featuring unique and innovative flavors that are sure to delight dessert lovers.
Below, you'll find the updated list of Mad Mark's menu prices.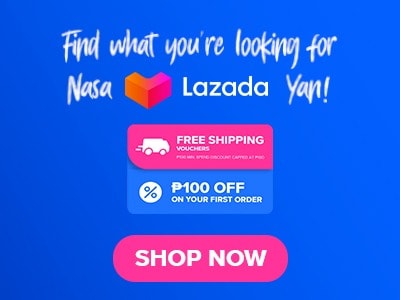 Menu Items
Price (PHP)

Pasta

Shiitake Parmesan Alfredo Solo
287
Shiitake Parmesan Alfredo Full
461
Shrimp Marinara Solo
275
Shrimp Marinara Full
449

Appetizer

Buenas Guaca Nachos
322
Fatchips Regular
171
Fat Chips Party
284
Obearloaded Fries
246

Mad Mark's Famous Grillworks

BBQ Ribs
359
Signature Steak
462
Creole Grilled Chicken Healthy Plate
246
Creole Grilled Chicken with Grains
246
St. Louis BBQ Chicken
246
Country Style Ribs
402
3 Slab Greek Kebab
282
2 Slab Kebab
258
2 PCS Greek Yogi Fried Chix
306
1 PC Greek Yogi Fried Chix
270
California Burger Single
252
California Burger Double
282

Extras

Plain Rice
50
Herb Rice
50
Corn & Carrots
50
Roasted Garlic Rice
50
Smashed Potato
50
House Salad
50
Greek Salad
50

Sandwiches

Cheese Steak Sandwich
235
Mushroom Cheese Steak
295

Best Seller

Fat Chips
135
Weekday Wings 6+2 Free
224

Fearless Chicken

Wings Solo
234
Wings (6pieces)
359
Wings 12 (Pieces)
563
Boneless Chicken Half
263
Boneless Chicken Full
456
Pork Chop Steak
214

Original Beverages

Homebrewed Iced Tea (250ml)
65
Coldbrew White (250ml)
102
Coldbrew Black (250ml)
90
Soda in a Can
78

Ice Cream Pints

Walnut Cinnamon
406
Half-Baked Madagascar
406
Javan Hot Chocolate
406
Strawberry Cheesecake
406
Rocky Road
406
Single Origin Espresso
406
Caramel Clover
406
Cookie Malt
406
Roasted Pecan
406
Double Dutch
406
Bluebeary
406
About Mad Mark's
Mad Mark's is a popular restaurant chain in the Philippines that is known for its delicious and innovative ice cream flavors, handcrafted burgers, and hearty comfort food. They have several branches across Metro Manila and other cities in the country. The restaurant offers a wide range of mouthwatering dishes, including burgers made with high-quality ingredients, flavorful pasta dishes, tender grilled meats, and refreshing salads. Overall, Mad Mark's is a go-to place for those looking for scrumptious comfort food, delectable ice cream treats, and a pleasant dining experience in the Philippines.
Mad Mark's Menu Best Seller
This menu is filled with main and side dishes that are mostly ordered by visiting customers at Mad Mark's.
BBQ Ribs – This dish is made with tender ribs that are generously coated in a finger-licking BBQ sauce that strikes the perfect balance between sweet and smoky flavors. It is served with a side of roasted garlic rice making it a complete dish that every customer must try when they give Mad Mark's a visit.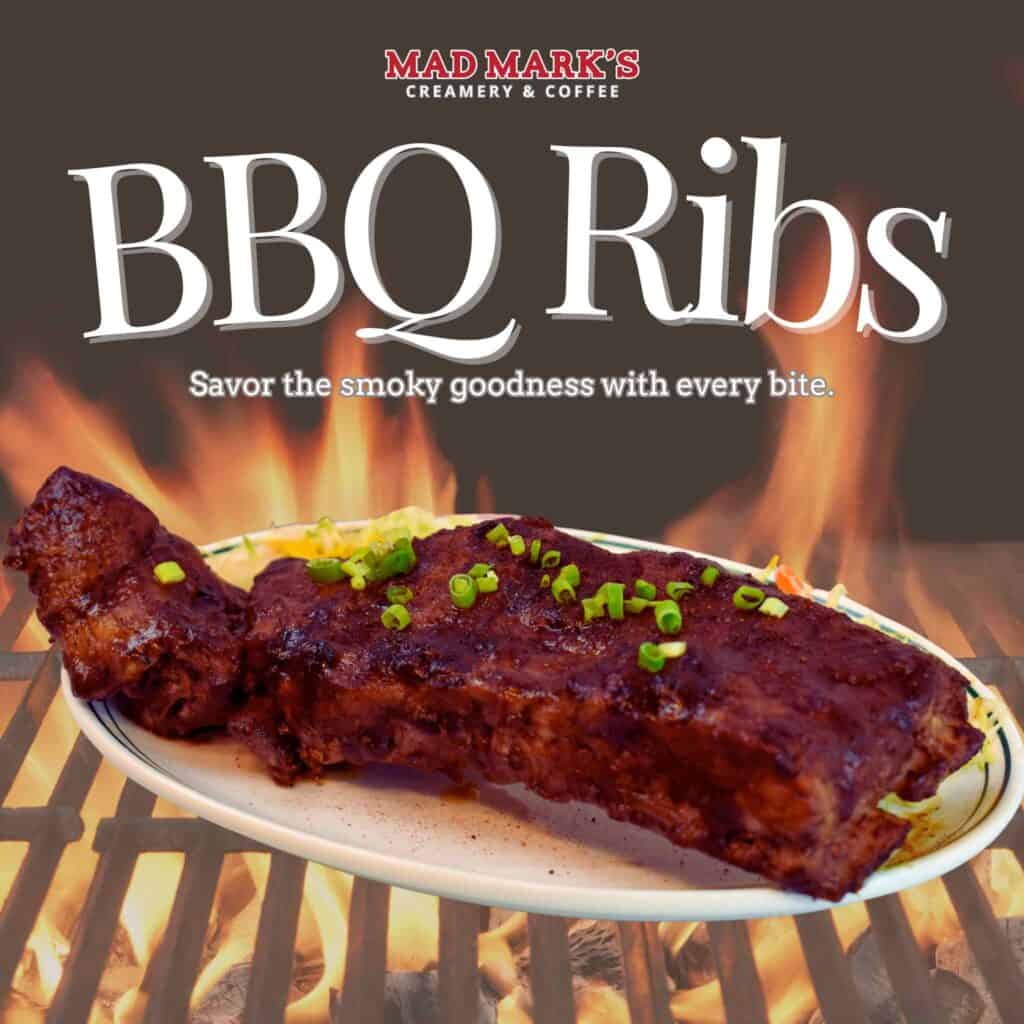 Signature Steak – This is Mad Mark's signature menu, the signature steak is a must-order if you are a fan of meat dishes. Each bite of this dish releases a burst of savory flavors, complemented by the chef's special steak sauce that adds a touch of tangy sweetness. 
Roasted Garlic Rice – This is the ultimate comfort food from Mad Mark's that pairs beautifully with various dishes. The subtle yet distinct garlic flavor elevates the dining experience, making it a popular choice among diners looking to add an extra layer of flavor to their dishes.
Cheese Steak Sandwich – This dish is made with tender slices of beef, smothered in melted cheese, are sandwiched between soft and toasted bread. The combination of tender meat and gooey cheese creates a delightful combination of flavors that is sure to please any sandwich lovers.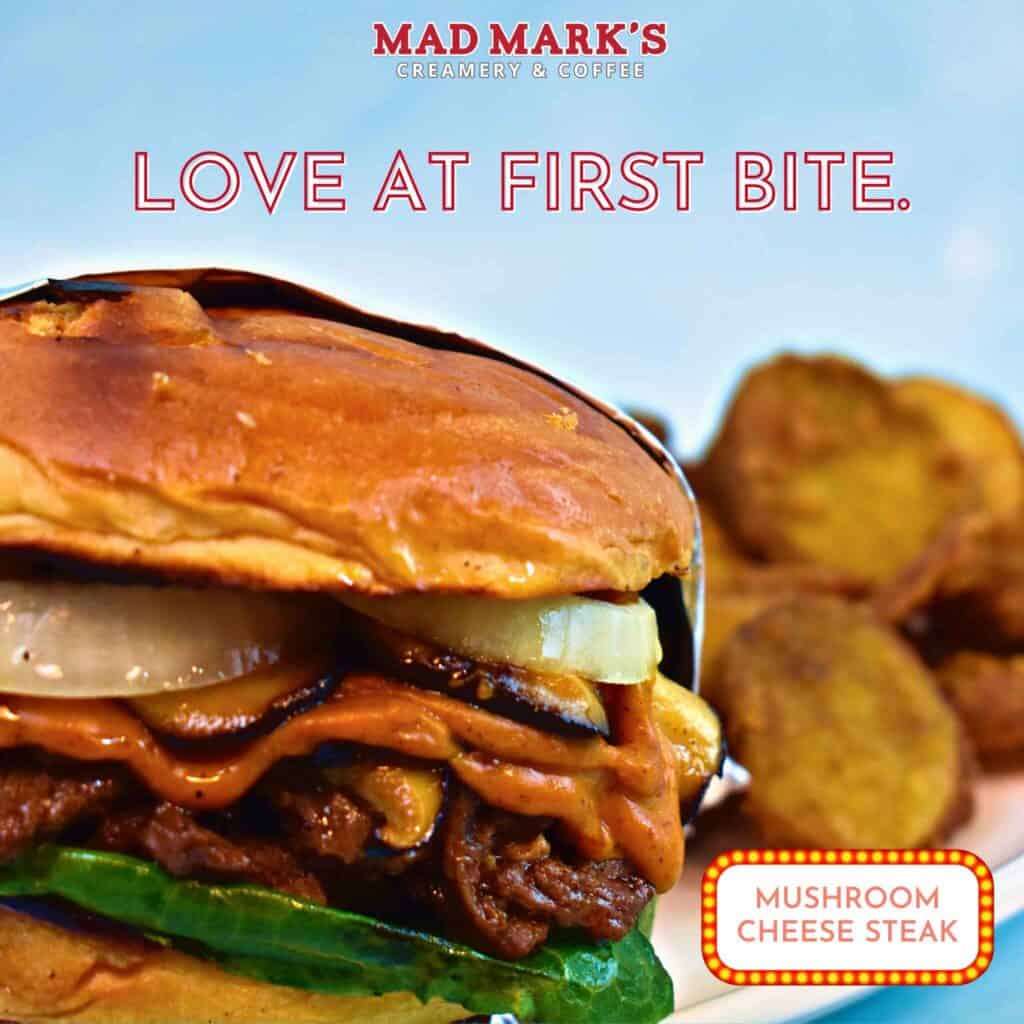 Wings 12 (Pieces) – These delicious chicken wings are crispy on the outside and juicy on the inside and are expertly seasoned and then coated in a variety of mouthwatering sauces. It makes a perfect item to share with friends for an enjoyable and satisfying snack.
Mad Mark's Famous Grillworks
This menu is filled with a different variety of grillworks that are perfect for an elegant and memorable dinner.
St. Louis BBQ Chicken – This Mad Mark's menu is made with a tender and juicy chicken marinated in a special blend of spices and then grilled to perfection giving it a mouthwatering char on the outside while retaining its juicy inside. The highlight of this dish is the signature St. Louis BBQ sauce, which adds a rich and savory glaze to the chicken.
California Burger Single – This is a delicious and satisfying option for burger lovers made with a juicy beef patty that is cooked to perfection and topped with fresh lettuce, ripe tomatoes, creamy avocado, and a slice of cheddar cheese.
Creole Grilled Chicken Healthy Plate – This is a flavorful and healthy option for those that want to have a nutritious meal at Mad Mark's. It is made up of tender grilled chicken breast seasoned with a savory Creole spice blend which adds a touch of smokiness and heat to the dish.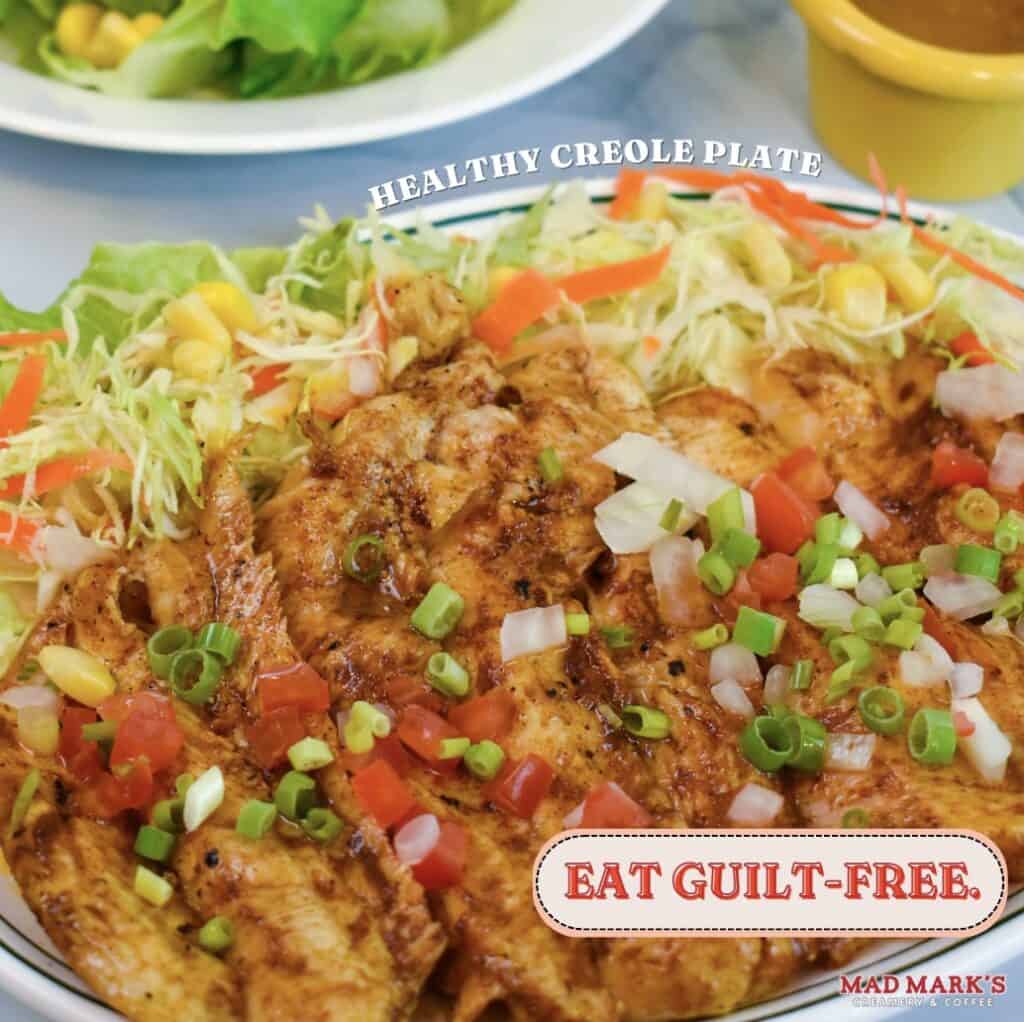 Fearless Chicken
This menu is made up of a wide variety of chicken dishes that are perfect for all the chicken lovers out there.
Wings Solo – This wing is crispy on the outside and tender on the inside, and is seasoned to perfection and served with a choice of sauce making it a popular item to order for those who want a satisfying meal at Mad Mark's.
Boneless Chicken Half – This chicken menu is a fantastic choice for those who enjoy the convenience of boneless chicken. It is made up of juicy and tender chicken breast that was marinated and grilled to perfection which makes for a delicious and satisfying meal. 
Pork Chop Steak – It is a hearty and flavorful menu of Mad Mark's that showcases the deliciousness of a well-cooked pork chop. The dish is accompanied by a generous serving of roasted garlic rice and a side of mixed vegetables, creating a balanced and satisfying meal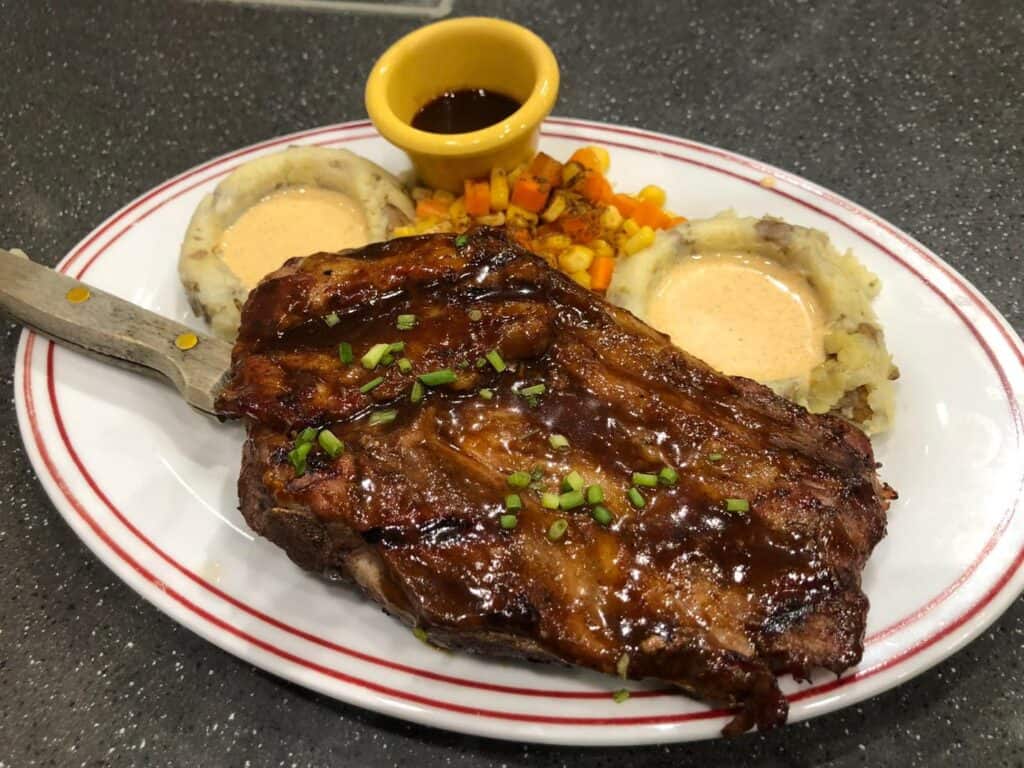 Appetizer
Appetizer in Mad Mark's consists of a menu that promises a burst of flavor in every bite. The Fat Chips Party offers a satisfying crunch, with fluffy interiors that practically melt in your mouth. As for the Obearloaded Fries, they take indulgence to new heights with a mountain of fries topped with gooey cheese, crispy bacon, zesty jalapenos, and creamy sour cream. Having savored both delights, I can attest that these appetizers elevate the dining experience, whether you're craving timeless comfort or a bold flavor explosion.
Pasta
The Pasta choices at Mad Mark's are like a treasure trove of deliciousness. Let's explore what they have to offer. The Shiitake Parmesan Alfredo comes in two sizes – solo and full. When I tried the solo one, it felt like a cozy hug in a bowl. The pasta was covered in a creamy sauce that tasted so good, and the shiitake mushrooms added a fancy touch. If you're extra hungry, go for the full size and you'll get even more of that tasty combo.
Moving on to the Shrimp Marinara, it's a winner too. I picked the solo size and was treated to juicy shrimp in a tomato sauce that had a bit of zing. The flavors worked really well together. And guess what? If you're in the mood for more, they also have a full size that's perfect for sharing or if you're feeling extra hungry. The Pasta choices at Mad Marks are like a food adventure waiting to happen, and no matter which size you choose, you're in for a tasty treat that will make your taste buds dance.
Ice Cream Pints
Ice Cream Pints menu from Mad Mark's are like a carnival of flavors that'll light up your taste buds. I've had the chance to dive into their tempting variety, and let me tell you, each scoop is a delightful adventure. Imagine starting with "Chocolate n Chocolate" – a double dose of chocolate that's pure heaven for cocoa lovers. Then there's "Walnut Cinnamon," where the warm, cozy taste of cinnamon plays tag with crunchy walnuts. "Half-Baked Madagascar" is like a party in your mouth with cookie dough and swirls of vanilla dancing together.
For something truly unique, go for "Javan Hot Chocolate" – it's like sipping a cup of rich, velvety hot chocolate, but in ice cream form. "Strawberry Cheesecake" is a fruity delight, with swirls of strawberry goodness and chunks of creamy cheesecake. If you're a fan of the classics, "Rocky Road" is the way to go – chocolate, marshmallows, and nuts in every bite.
Feeling adventurous? "Single Origin Espresso" packs the punch of your favorite coffee in icy form. "Caramel Clover" is a sweet symphony with caramel swirls that make you smile. "Cookie Malt" is a treat for cookie enthusiasts, and "Roasted Pecan" offers nutty perfection. "Double Dutch" is a playful mix of chocolate and more chocolate, while "Bluebeary" brings in fruity joy with blueberry swirls.
Mad Marks' Ice Cream Pints are like a party for your taste buds, and with all these amazing options, you're sure to find a flavor that makes your heart sing. So go ahead, grab a pint (or a few) and indulge in a frozen wonderland of deliciousness!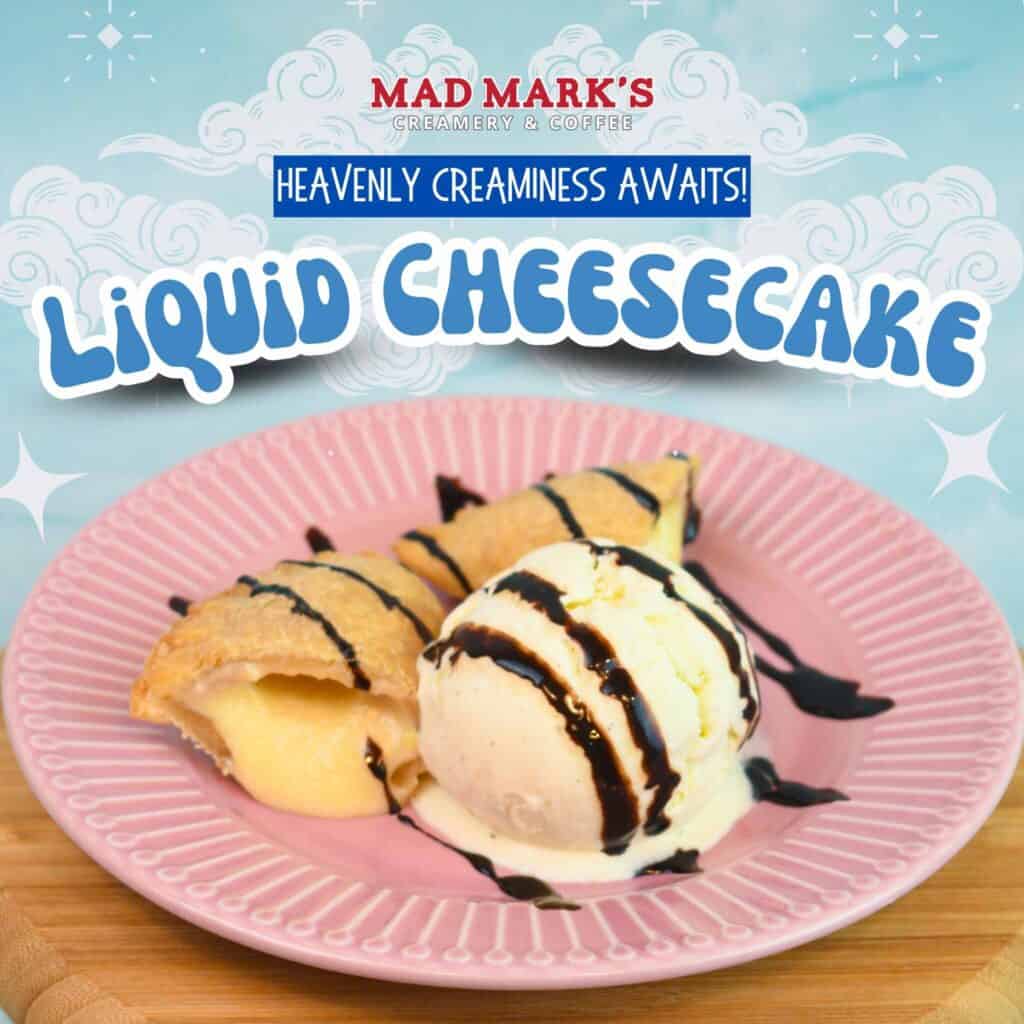 Mad Mark's Menu Delivery
Mad Mark's menu delivery provides customers with a convenient option to order their favorite comfort foods straight to their doorsteps with the help of third-party delivery services like FoodPanda and GrabFood.
Ordering made easier simply by sending them a message at their Facebook account. You can place your orders on it and pay via BDO or BPI bank deposit. They are also offering free delivery to selected areas or you can use other platforms such us Grab and Lalamove for an easier transaction. 
Social Media Pages
Connect with fellow food lovers who appreciate the art of savoring every bite and relishing in the joy of sharing. Capture your Mad Mark's moments and become a part of a community that celebrates the magic of great food and unforgettable experiences.
Facebook: https://www.facebook.com/MadMarksCreameryandCoffee/
Instagram: https://www.instagram.com/madmarkscreamery/
FAQs
What type of cuisine does Mad Mark's offer?
Mad Mark's offers a diverse and delicious menu of items that are inspired by both American and Filipino comfort food.
Does Mad Mark's offer any special dishes or promotions?
Mad Mark's oftentimes provides special dishes or promotions to give their customers something exciting and keep them engaged.
Is Mad Mark's suitable for large gatherings or parties?
Mad Mark's delicious main dishes, desserts, and beverages are perfect for any types of gatherings.
What are some popular dishes at Mad Mark's that I shouldn't miss?
Some of Mad Mark's must-try dishes are the St. Louis BBQ Chicken, Cheese Steak Sandwich, BBQ Ribs, and Chicken Wings.
Can I get Mad Mark's food delivered to my home?
Yes, because Mad Mark's also provides delivery services for their customers.
Conclusion
Mad Mark's is a popular restaurant in the Philippines known for its creative and delicious comfort food offerings that range from its gourmet burger to a hearty pasta dish, or from its delicious sandwiches to its refreshing ice cream treat. Mad Mark's is committed to using only locally sourced ingredients to ensure that the ingredients are fresh which results in a high-quality dish. And lastly, the welcoming atmosphere and friendly staff, at Mad Mark's provide customers with a satisfying and memorable experience.