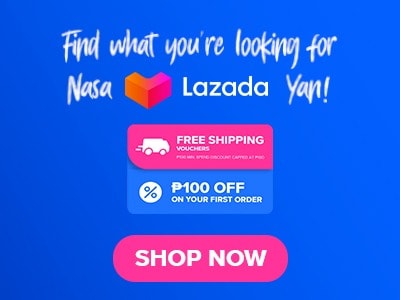 The Alley menu offers its renowned Brown Sugar Deerioca beverages. The alley makes its own Deerioca by mixing the dough and continuing with the kneading and flattening of the dough into small balls. They take great pleasure in the flavor and texture of their drink's pearls; each mouthful is flavorful and gratifying. For two hours, the Deerioca at The Alley is simmered in what they refer to as "lava," a brown sugar mixture.
Below, you'll find the updated list of The Alley menu prices.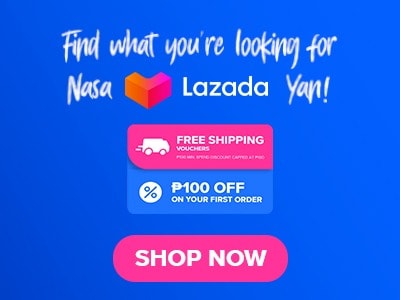 Menu Items
Price (PHP)

Brown Sugar Deerioca

Brown Sugar Deerioca Fresh Milk
120
Cocoa Brown Sugar Deerioca Milk
130
Matcha Brown Sugar Deerioca Milk
130
Brown Sugar Deerioca Creme Brulee Milk
130
Premium Milk Tea
The Alley Assam Milk Tea
100
Royal No. 9 Milk tea
120
The Alley Trio Milk Tea
120
Garden Milk Tea
130

Snow Velvet

Snow Velvet Brown Sugar Tea Latte
130
Snow Velvet Deerioca Tea Latte
130

Original Brewed Tea

The Alley Assam Black Tea
80
Royal no. 9 Black Tea
90

Aurora

Morning Dawn
180
Northern Lights
180
About The Alley
The Alley is a modern bubble tea chain whose main locations are in Taiwan and which has many branches scattered all across Asia. It is well known for its Brown Sugar Deerioca beverages. The more modern Taiwanese company was established in 2015 by a graphic artist named Mao-ting Chiu, and it already has more than 300 sites across Taiwan, China, Japan, the Philippines, Australia, Canada, and the United States. The Alley's hip and distinctive branding include its iconic emblem, a male beer head, which has gained popularity on social media.
The Alley Menu Best Seller
These are the beverages that are mostly ordered by customers who visit The Alley. It is also one of the most popular and tastiest drinks that they offer.
Brown Sugar Deerioca Fresh Milk – The drink appears to be more attractive than bold when it is the first time that you see it. Compared to other boba, this drink has a lot less brown sugar syrup. It doesn't have syrup dribbles that are consistently very dark across the cup. The Alley uses a creative gradient smear to create this drink's own unique style.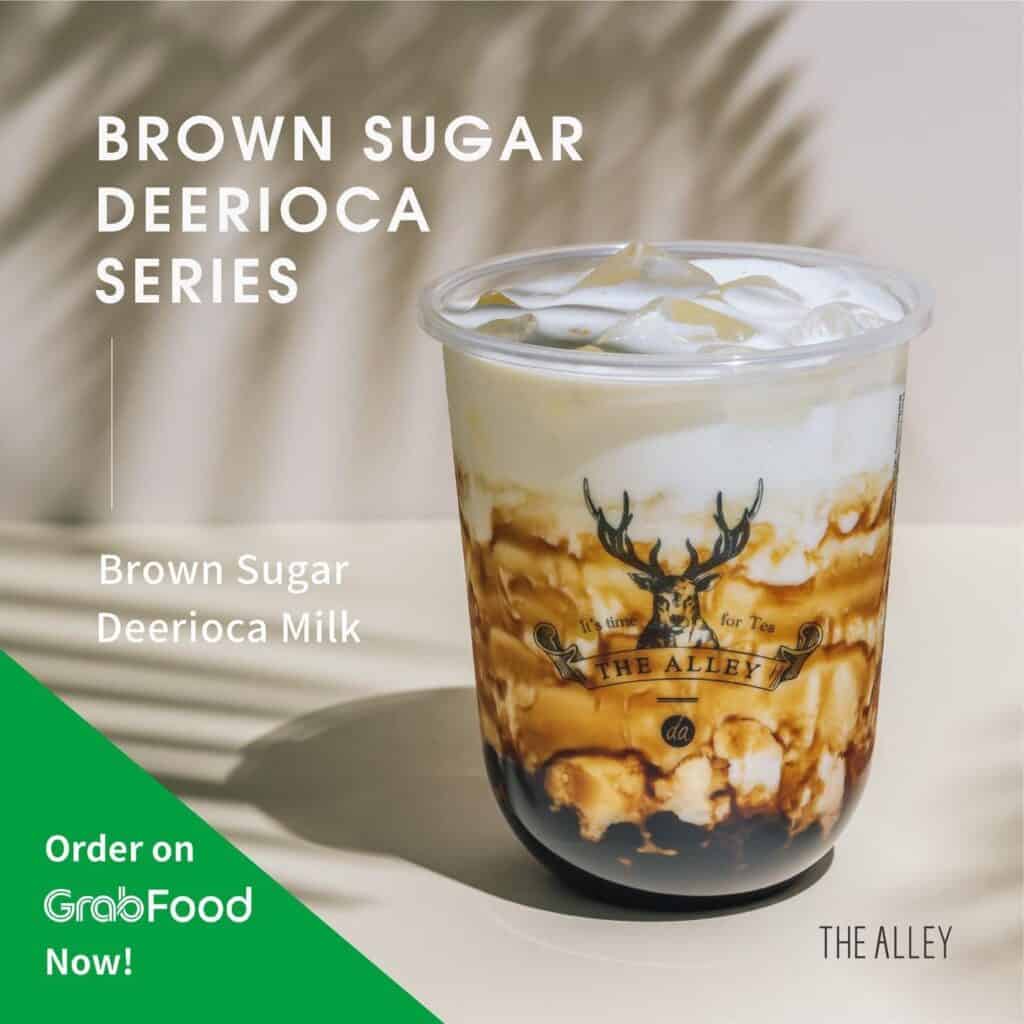 Cocoa Brown Sugar Deerioca Milk – This beverage is actually chocolate made once it is thoroughly mixed as its name indicates. Given that it is exactly what The Alley tastes like, this beverage is one of the best on their menu. Cocoa Brown Sugar Deerioca Milk is perfect for all those who prepare chocolate milk rather than milk teas. The boba is fantastic and has the same recognizable brown sugar flavor that many of The Alley's drinks have.
Matcha Brown Sugar Deerioca Milk – From the very first sip of this beverage, you could tell that The Alley really prioritizes high-quality ingredients in their drinks. This particular beverage has the best matcha flavor that a milk tea can possibly have. It doesn't taste that sweet and the overall taste is perfectly balanced. This boba is just as fantastic as any other famous boba; it is chewy, sweet, and has a very fantastic roast brown sugar flavor.
The Alley Assam Milk Tea – This rich black tea from India is a delectable beverage in its own right. It is incorporated in The Alley's milk tea because it blends well with the addition of milk and spices. The Alley Assam Milk Tea is one of the most well-liked teas; it starts with a rich black tea and is then flavored with milk, sugar, spices, and tapioca pearls. The flavor of this beverage is thrillingly excellent, with a rich and creamy texture.
Garden Milk Tea – This Alley menu is the cutest and has the loveliest presentation of all the milk teas that they serves. It had mint sprigs and Oreo crumbs on top that made it look like a potted plant. The drink can be customized according to the customer's wants, like the amount of sugar that is mixed into the drink. The milk itself is cream, and the flavor is somewhat mild.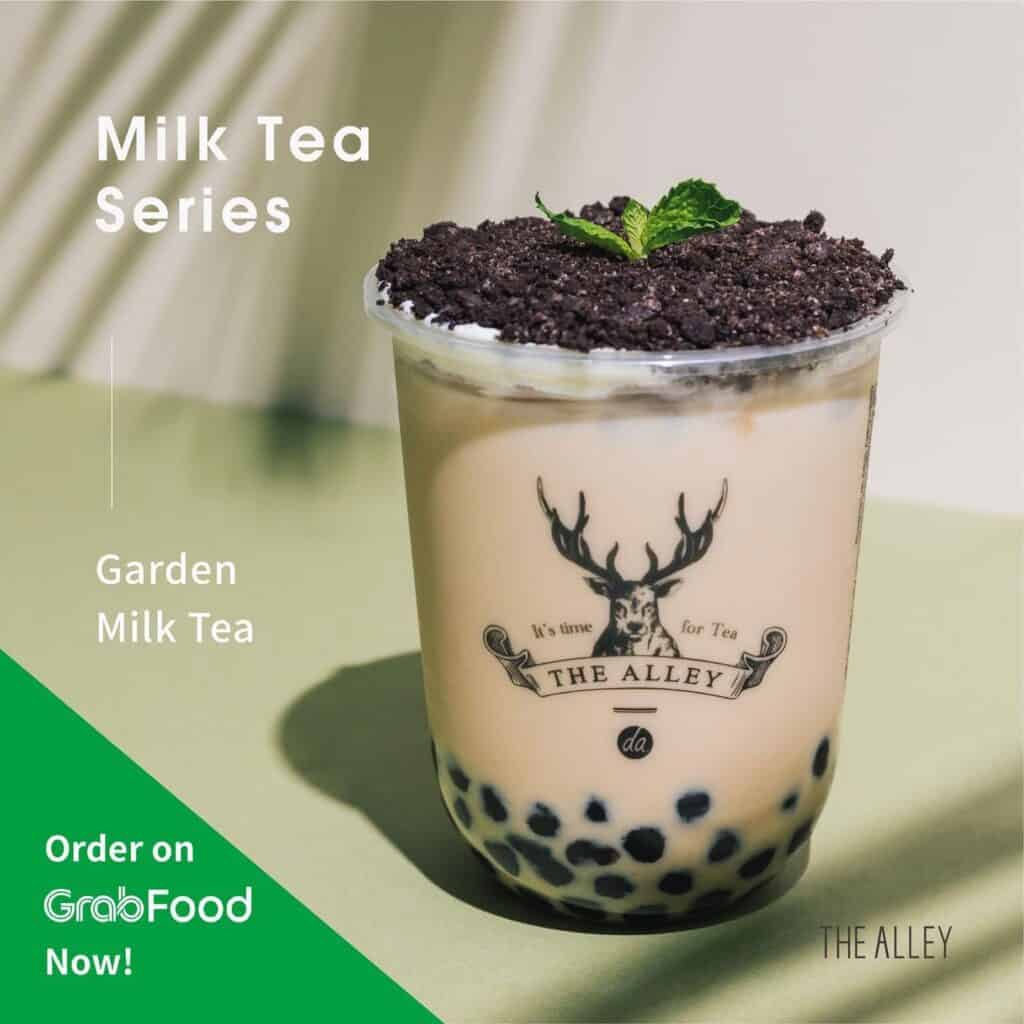 The Alley Premium Milk Tea Menu
The drinks that make up The Alley's premium milk tea are their specialties. They are loved by customers not just because of their luxurious presentation but also because of their delectable tastes. These beverages lessen stress due to their stress-lowering properties. The Alley's premium milk teas are made to blend with their customers' moods and feelings to provide them with mental and physical relaxation while they are at The Alley.
Brown Sugar Deerioca
This drink is what made The Alley popular! The Alley is well-known for its Brown Sugar Deerioca Series, also referred to as the brown sugar pearls with fresh, creamy milk in milk tea slang. The Alley's version of the chewy and soft brown sugar syrup is called Deerioca.
Snow Velvet
Only brown sugar is used in The Alley's Snow Velvet series to provide a touch of mild and aromatic flavor. Snow Velvet is a classic milk tea made with their own homemade brown sugar and finished with a coating of snow velvet and fine brown sugar.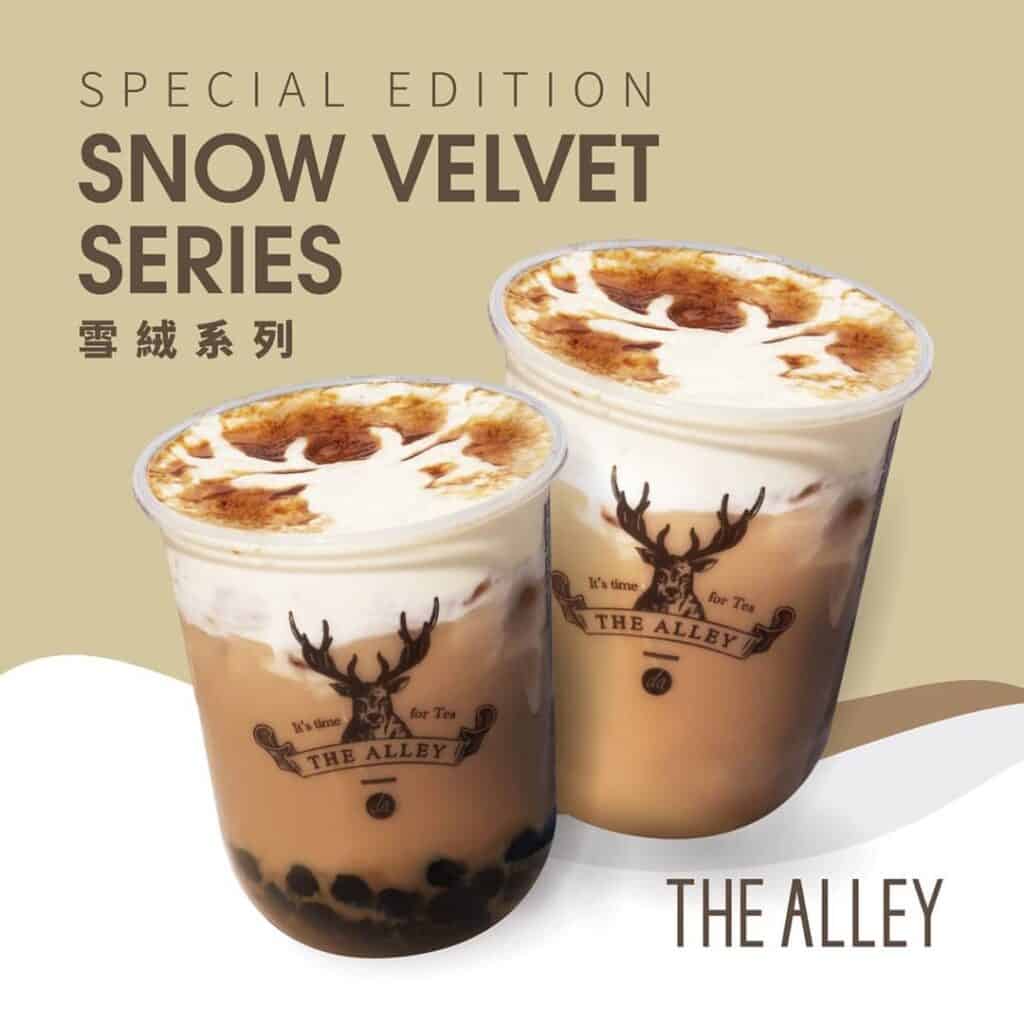 Original Brewed Tea
As its name suggests, this Alley menu is made by brewing real tea leaves that are picked at their freshest state. The Alley never uses powder or concentrated tea leaves like other iced teas. Additionally, these drinks' flavor is enhanced with real sugar with no added color to provide customers with a refreshing taste of originally brewed tea.
Aurora
This consists of two beverages; morning dawn and northern lights. Morning Dawn is a slushy tea-based drink that has a mango flavor, while Northern Lights is also a slushy tea-based drink with a grape flavor. Both of these drinks are not only colorful but also much more flavorful than any of the other drinks that you've tried.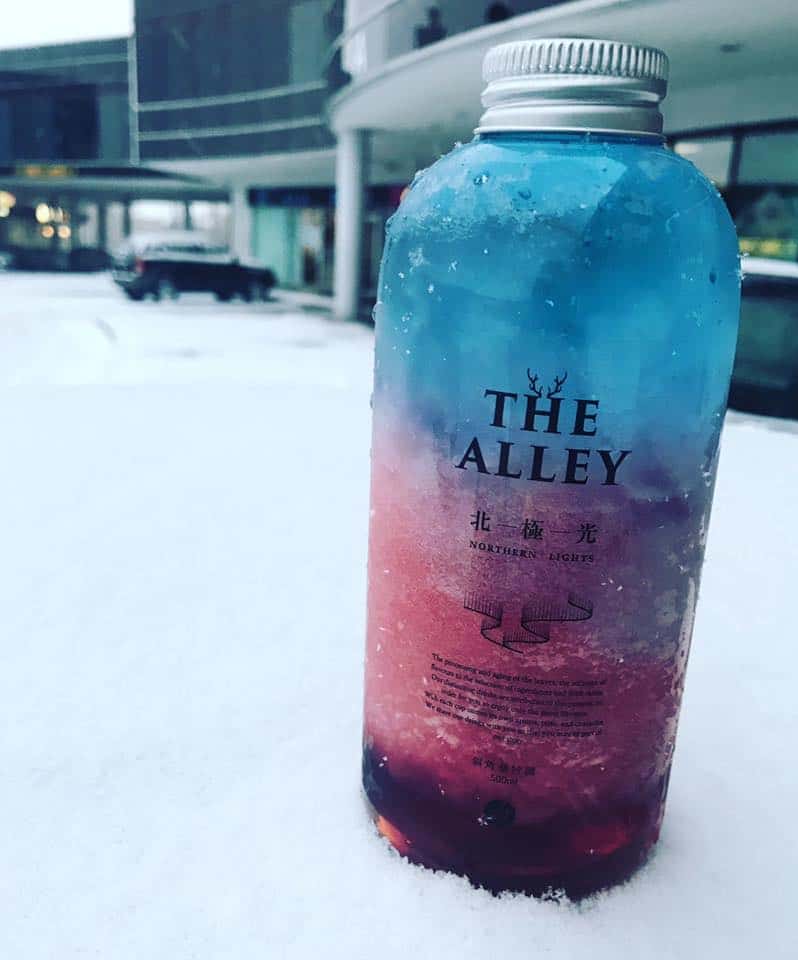 The Alley Menu Delivery
Enjoy The Alley's famous Deerioca without going outside of your own home. The Alley now provides delivery services for their regular customers, making ordering much more convenient. Ordering your favorite drinks is made easier; just download the FoodPanda or GrabFood applications and search for The Alley's online store. You can also send them a message through their social media pages for more questions and information about their menu delivery.
Social Media Pages
The Alley has several social media pages and websites to access through their menu. I highly recommend you follow their pages so that you can get notifications about their latest updates. To be redirected, just click the links that are provided below.
Facebook: https://www.facebook.com/TheAlleyPhilippinesOfficialAccount/
Instagram: https://www.instagram.com/thealleyphilippinesofficial/
Twitter: https://twitter.com/thealleyto
Website: http://www.the-alley.ph/
Conclusion
Drinks that are part of The Alley's menu are now the most popular among milk tea shops in the Philippines. If you have a sweet tooth, every product on The Alley can be the answer that you're looking for. Customers like their drinks and keep coming back because their milk tea has the ideal amount of sweetness. Since the ingredients are perfectly blended, their tea doesn't taste too sweet, and the flavors aren't that strong. Their drinks offer a pleasant taste, a short serving time, and, most of all, they are incredibly budget-friendly.