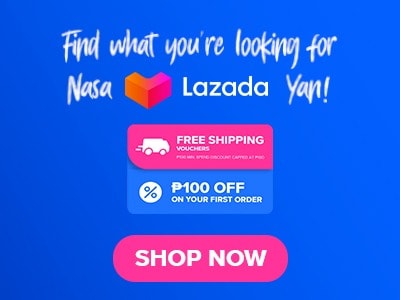 Prepare yourself for another fiery adventure as you savor the finest flavor at Ribshack. Ribshack is a restaurant that offers fall-off-the-bone ribs that highlight a magnifying smoky barbecue flavor. It is indeed a taste of authentic barbeque perfection that sets it apart from all of the various barbeque restaurants we have here in the Philippines. I am sure that you are enticed by this restaurant so I won't make you wait any longer as I am serving you their flaming to grilled perfection menu of Ribshack.
Below, you'll find the updated list of this restaurant's menu and prices.
Menu Items
Price (PHP)

Ribshack Meals

Spare Ribs
139
Korean Spicy Chicken BBQ
210
Korean Spicy Pork
210
Hungarian Sausage
119
Pork BBQ
35
Chicken Paa
175
Chicken Pecho
190
Boneless Bangus Small
195

Beverages

Cucumber Lemonade
35
Lipton Iced Tea
35
Bottled Water
25
Pepsi (Reference Only)
49
Mountain Dew (Reference Only)
49
About Ribshack
Rishack is the famous go-to destination for barbeque cuisine highlighting mouthwatering experiences from the various collections of barbeque they offer in their menu. From Spareribs to their Korean Spicy Pork and Chicken BBQ, I am sure you will love your experience here at Ribshack. They offer very recommended barbeque dishes that are perfect and suited to your various cravings and vibes for food.
Ribshack Menu Best Seller
Celebrating the smokey goodness here at the top-selling collection of Ribshack, this collection highlights the perfectly grilled dishes that are known for their tenderness, flavor, and juiciness.
Spareribs – Start this list with their iconic spareribs. This best-seller offers you premium quality spareribs that are ultimately grilled to perfection. It showcases its tender and succulent bites that are fully packed with flavorful punch. This sparerib is a mouthwatering treat that will surely elevate your entire dining experience.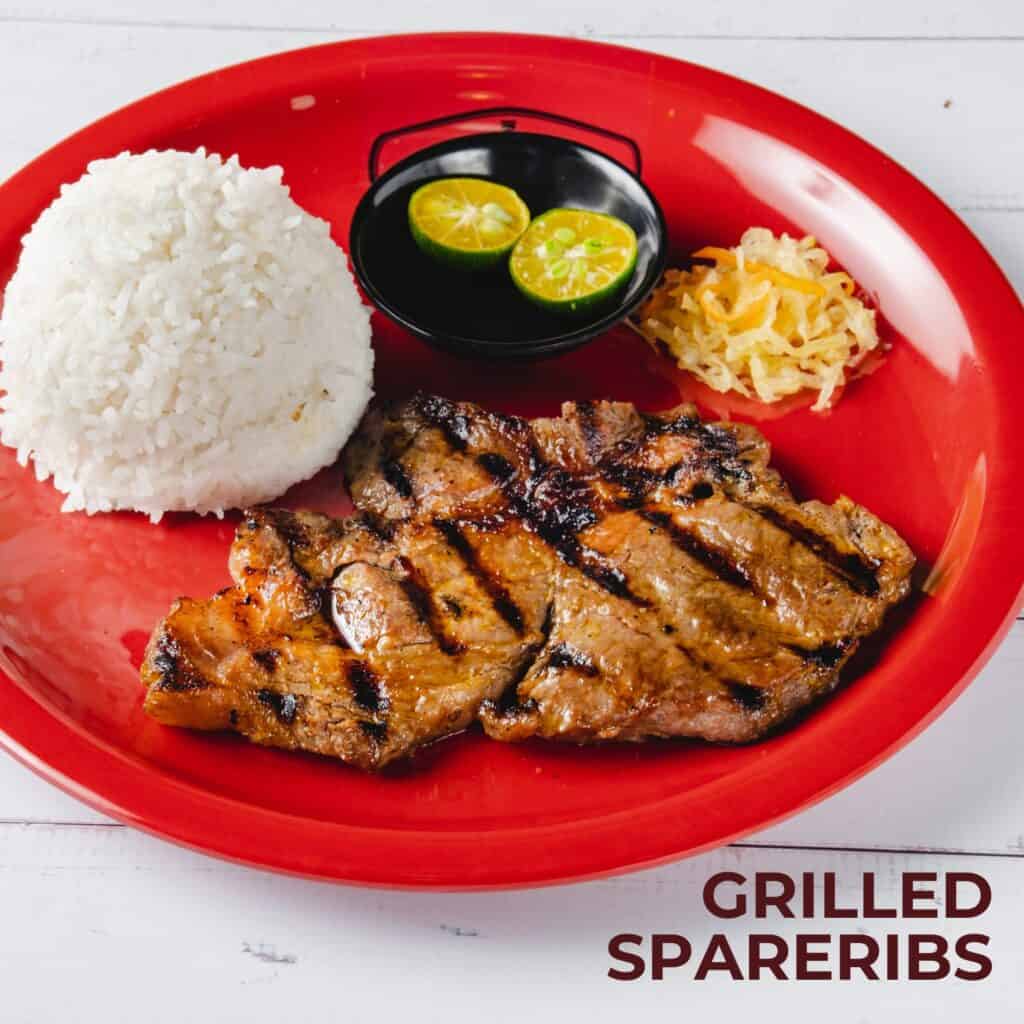 Korean Spicy Chicken BBQ – Next is this blazing authenticity of sweet and spicy Korean barbeque flavor. This spicy chicken BBQ offers you a smokey goodness of chicken with Kimchi and special Korean sauce on the side. A perfect balance that offers a delightful flavor you don't want to miss.
Korean Spicy Pork – Join me and dive into this K-delicious cuisine that offers you a spicy pork dish. This Ribshack menu is served alongside a flavorful kimchi and ssamjang sauce that will surely elevate your entire plate. A very satisfying meal that captures the authentic flavor of Korea.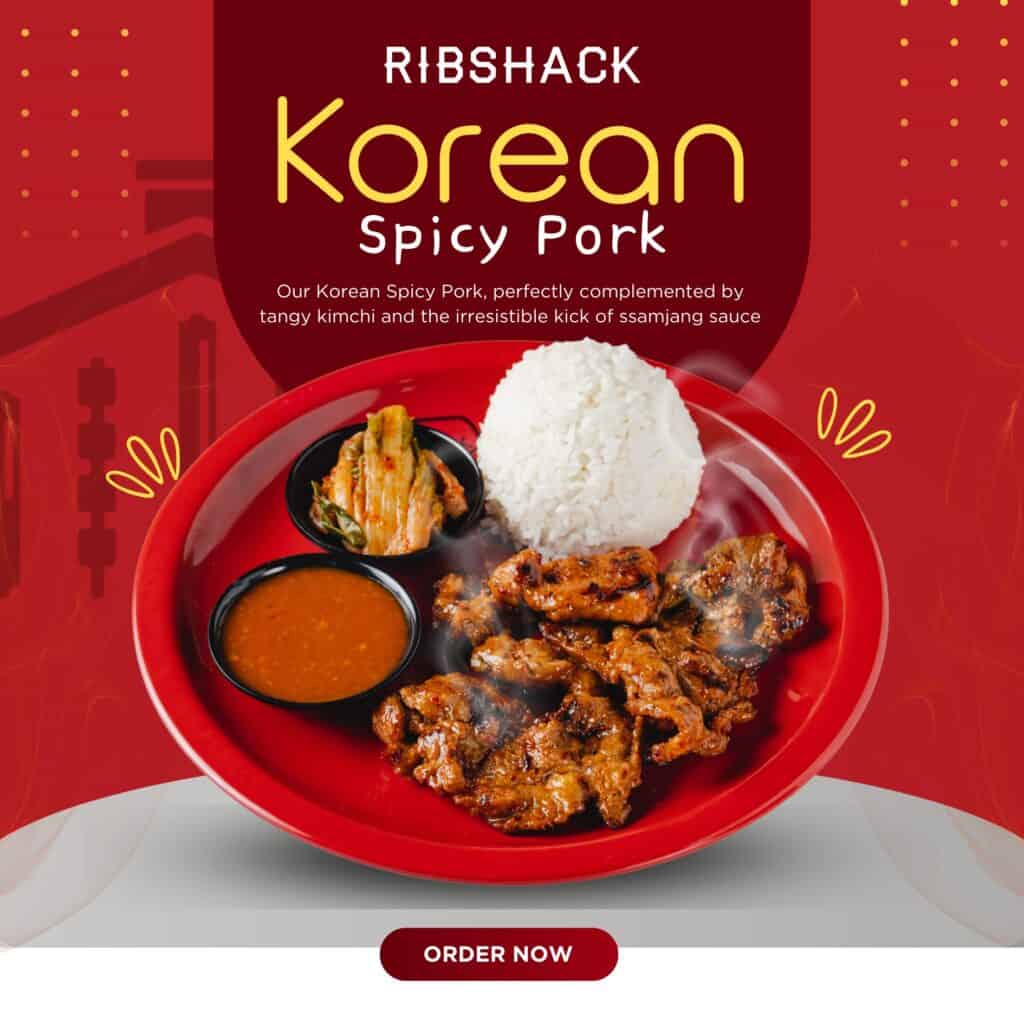 Hungarian Sausage – Indulge in the juiciness and tasty grilled-to-perfection Hungarian sausage you can't ever have anywhere else. It has a mild spicy flavor served with a delicious honey mustard sauce. A truthful delightful that has a well-balanced flavor.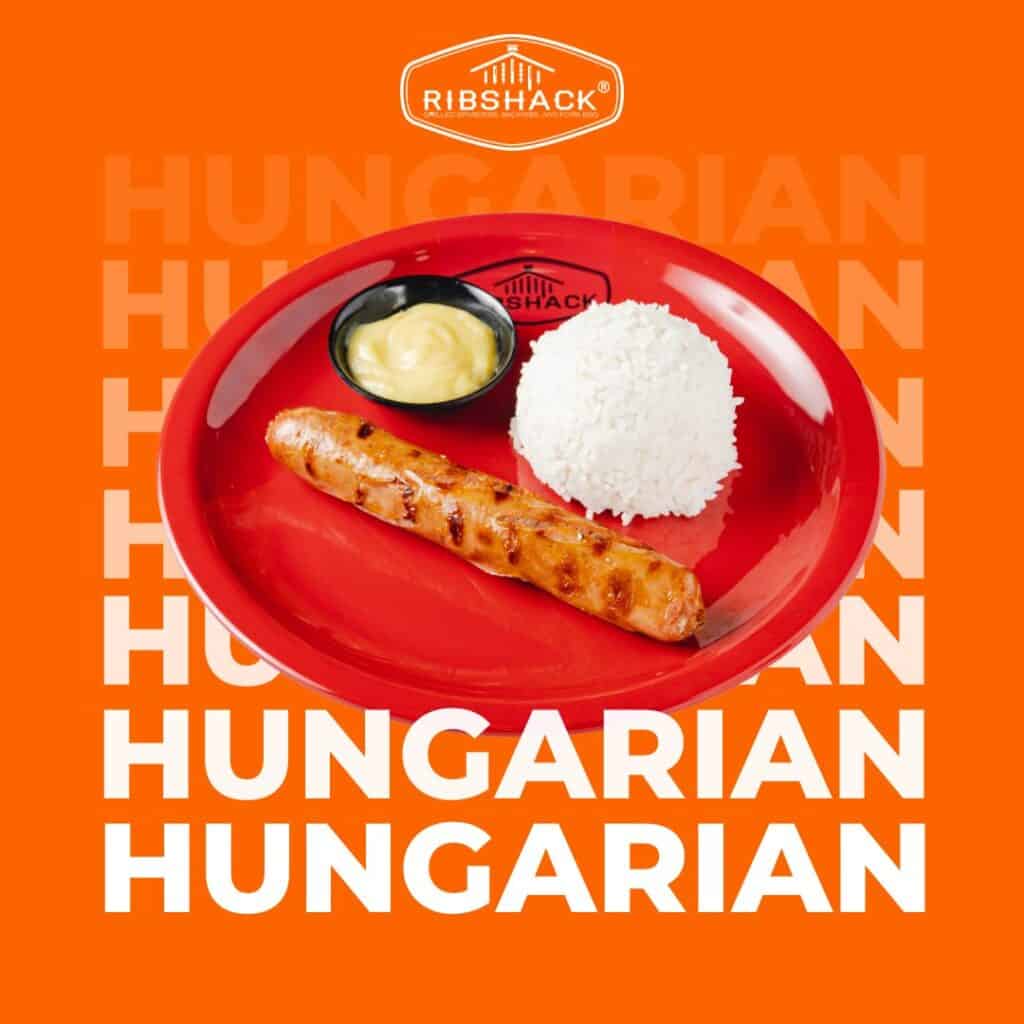 Pork BBQ – A classic Filipino favorite is served in this fiery dish highlighting the classic Filipino marinated Pork BBQ. It is grilled to the utmost perfection to give you an intense and flavorful bite highlighting the rich and savory flavor of the Philippines.
Chicken Paa – Experience the authenticity as you savor the magnifying taste of Bacolod's pride. This chicken inasal offers you a perfectly basted chicken paa that is perfectly drizzled with luscious chicken oil.
Chicken Pecho – A blazing Filipino flavor is here in Bacolod's pride Chicken pecho. This chicken pecho offers you a basted to-perfection chicken that is intensified with chicken oil. It is a delightful dish that will surely take you to heavenly bites.
Boneless Bangus Small – This seafood barbeque dish offers you a marinated bangus that is carefully grilled in order to lock in all of its flavors. It has a delicate and fulfilling taste. Perfect for people who love bangus and seafood barbeque dishes.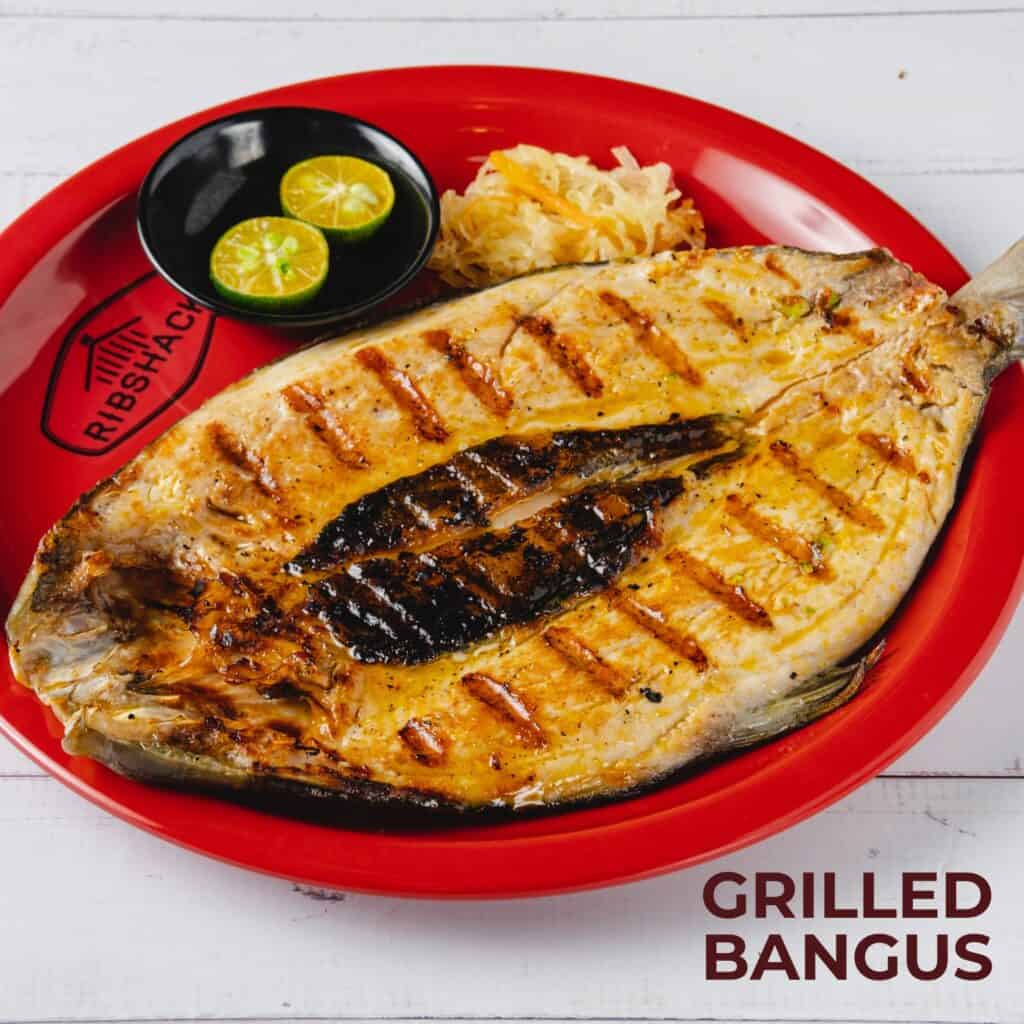 Ribshack Menu Delivery
Stop resisting that craving because you truly deserve a bite of the free goodness of BBQ flavor in this iconic collection of various BBQ dishes at Ribshack. Another good news is that Ribshack offers a food delivery service so you can easily purchase your favorite BBQ dishes with ease and hassle-free transactions.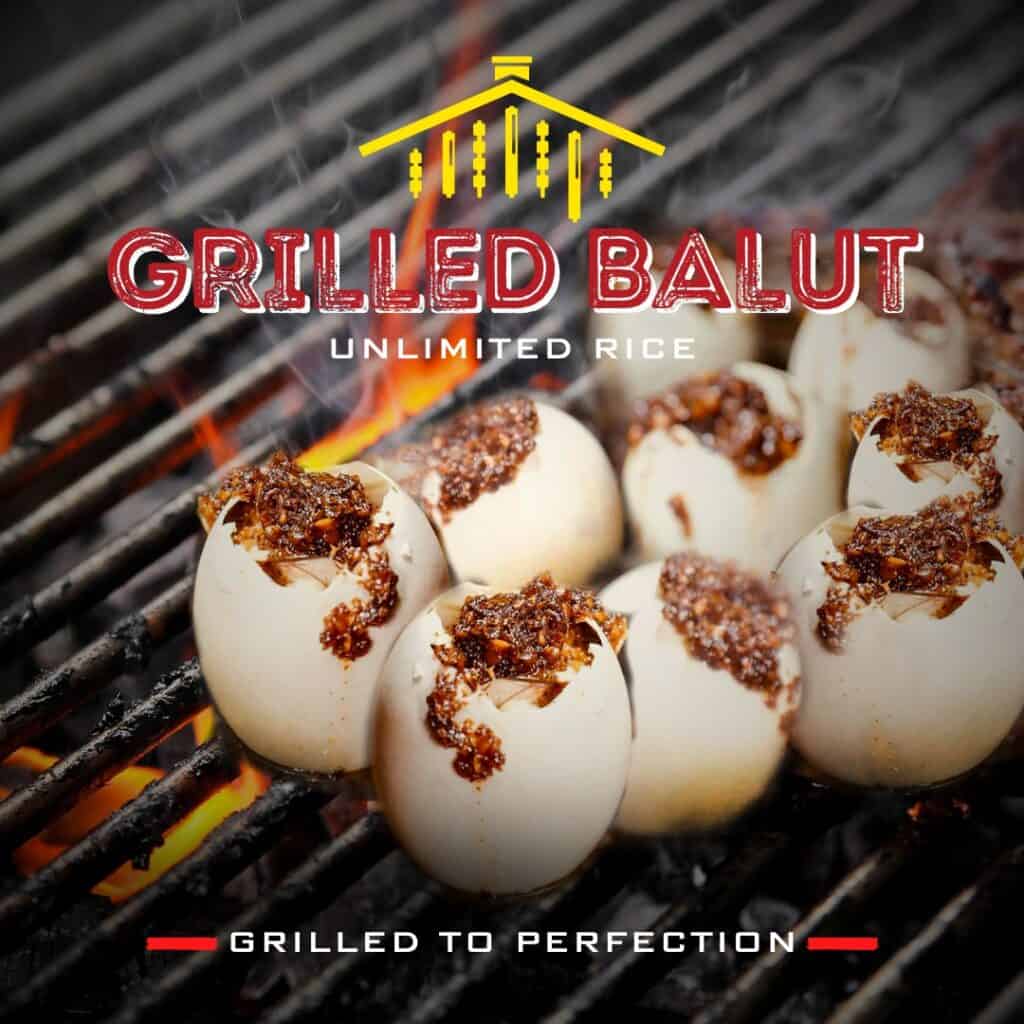 You can order through third-party delivery services such as FoodPanda delivery service which is available in selected areas nationwide. If you are in a long-distance location, you can order through GrabFood which is another third delivery channel that is recommended for people who are in long-range destinations.
Social Media Pages
Look no further than Ribshack, your gateway to succulent, smoky, and savory delights. Let's fire up your taste buds and discover the world of barbecue! See the following links for their official social media and follow them so you always get the most updated news and events about them.
Facebook: https://www.facebook.com/ribshackgrill
Instagram: https://www.instagram.com/ribshackgrill
Frequently Asked Questions 
What type of cuisine does the Ribshack offer?
Ribshack offers you the magnifying favor you don't want to miss. It features various Barbeque dishes in Pork, chicken, and Seafood. Celebrate the authentic Filipino flavor in every bite of their chicken Paa and chicken pecho. You can also experience the authentic flavor of Korea through their spicy Chicken and Pork Barbeque.
What is the Ribshack known for?
Ribshack is known for its Barbeque collection such as its Spareribs which is the main trademark of their business. You can also try their recommended Korean barbeque which highlights the tic and finest bites of Korea.
What are the operating hours of Ribshack?
Ribshack has different operating hours depending on every store's location. However, they are typically operating from 11:30 PM until 10 PM from Monday to Sunday.
Where is the Ribshack located in the Philippines?
Ribshack is famous for its very accessible and accommodating branches and there are currently more branches that will be available soon as they expand their business through the year. if you want to check their location, you can visit their Instagram page @ribshackgrill and tap on "Stores" in their highlights.
Who is the owner of Ribshack Philippines?
Ribshack is owned and started by Delman Alagao along with her wife Yani Alagao. They are known to have started this business date back in 2012 when they started to open their doors at Terra Plaza.
Conclusion
In conclusion, Ribshack is something that you can confidently recommend to everyone who is looking for a comforting barbeque meal. It is definitely a culinary haven for every barbeque enthusiast who is in search of smokey and delicious barbeque meals. They are committed to offering nothing but the highest quality premium meat from their perfectly grilled spare ribs to the finest and authentic bites of their Spicy Korean BBQ.
Their take on Bacolod's pride Chicken Pecho and Chicken Paa deserves to be commended as it features a very savory and flavored bite of chicken. Whether you are in the mood for indulging in savory spareribs or if you want to take a flavorful journey towards authentic Korean menu spices, Ribshack is definitely here to give you a delightful table. I am fully amazed and satisfied at the same time and it will surely be my next go-to barbeque destination!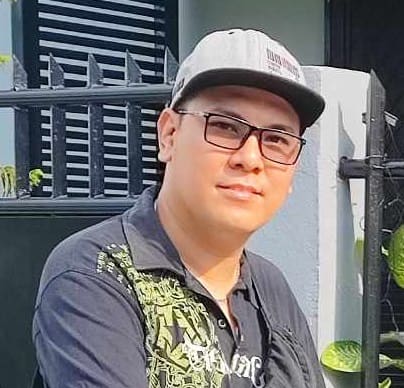 Hi! I'm Nivek Strife, the person who made MenuPH. I'm the one who added most of the popular menus you see on this website, and I really hope you enjoy them! Feel free to check them all out.
Growing up, I was surrounded by lots of tasty foods, like the classic Adobo and the sweet Leche Flan. That love for the many flavors of the Philippines is what got me excited about adding to MenuPH. When I learned how to make websites, I saw the need for a place to show off all the amazing Filipino dishes, and that's how MenuPH started.
MenuPH isn't just a website; it's like a fun journey into food. I've teamed up with famous chefs and found great places all over the Philippines to bring you a bunch of menus that show off the best of Filipino cuisine. Whether you're into the usual dishes or new twists, MenuPH is here to guide you through the rich world of Filipino flavors.
With MenuPH, my aim is to help local businesses, talk about good food choices, and make a group of friends who love food. No matter if you like fancy restaurants or street food, MenuPH has something for you. Come join me on this food adventure as we find great places, taste real flavors, and enjoy the unique food traditions that make the Philippines awesome.