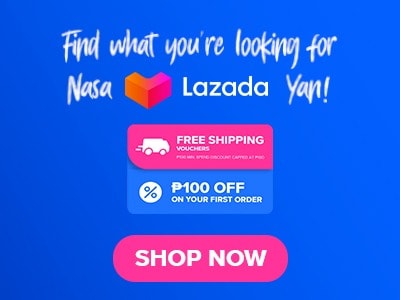 Chatime menu, one of the top beverages in the world, wants to revolutionize the nation's tea culture in order to become the most popular beverage. Only handmade drinks, including on-site freshly brewed tea, are created at Chatime. It's a unique beverage that is available in a range of flavors and sizes. Additionally, it's simple to customize and makes for a tasty treat. We learn about Chatime's history and top sellers in this article.
Below, you'll find the updated list of the Chatime menu prices.
Menu items
Price (PHP)

Milk Tea Classic

Chatime Milk Tea (Large)
105
Chatime Milk Tea (Med)
95
Jasmine Green (Large)
105
Jasmine Green (Med)
95
Oolong (Large)
105
Oolong (Med)
95
Roasted (Large)
105
Roasted (Med)
95

Milk Tea Premium

Coffee Milk Tea (Large)
120
Coffee Milk Tea (Med)
110
Taro (Large)
120
Taro (Med)
110
Red Bean Pearl (Large)
120
Red Bean Pearl (Med)
110
Matcha Red Bean (Large)
120
Matcha Red Bean (Med)
110

Pearl Milk Tea

Strawberry (Large)
110
Strawberry (Med)
100
Strawberry Chocolate (Large)
110
Strawberry Chocolate (Med)
100
Lychee (Large)
110
Lychee (Med)
100
Banana (Large)
110
Banana (Med)
100
Thai Milk Tea (Large)
110
Thai Milk Tea (Med)
100

Latte Milk Tea

Jasmine Green Tea (Large)
115
Jasmine Green Tea (Med)
105
Matcha (Large)
115
Matcha (Med)
105
Wintermelon (Large)
115
Wintermelon (Med)
105
Black Tea (Large)
115
Black Tea (Med)
105
Grass Jelly w/ Fresh Milk (Large)
115
Grass Jelly w/ Fresh Milk (Med)
105

Brown Sugar

Brown Sugar Pearl w/ Fresh Milk (Large)
125
Brown Sugar Pearl w/ Fresh Milk (Med)
115
Brown Sugar Pearl Milk Tea (Large)
125
Brown Sugar Pearl Milk Tea (Med)
115

Chocolate

Chocolate Mousse (Large)
115
Chocolate Mousse (Med)
105
Cocoa Smoothie (Large)
115
Cocoa Smoothie (Med)
105
Superior Pure Cocoa (Large)
115
Superior Pure Cocoa (Med)
105
Hazelnut Chocolate (Large)
115
Hazelnut Chocolate (Med)
105

Smoothies

Strawberry (Large)
105
Strawberry (Med)
95
Strawberry Yogurt (Large)
105
Strawberry Yogurt (Med)
95
Mango (Large)
105
Mango (Med)
95
Matcha Red Bean (Large)
105
Matcha Red Bean (Med)
95

Fruit Tea

Mango (Large)
95
Mango (Med)
85
Passionfruit (Large)
95
Passionfruit (Med)
85
Grapefruit (Large)
95
Grapefruit (Med)
85
Lychee (Large)
95
Lychee (Med)
85
Whitegrape (Large)
95
Whitegrape (Med)
85
Yogurt (Large)
95
Yogurt (Med)
85

Coffee

House Blend (Hot)
105
House Blend (Cold)
95
Coffee Smoothie (Large)
105
Coffee Smoothie (Med)
95

Refreshers

Honey Lemon Aloe (Large)
110
Honey Lemon Aloe (Med)
100
Wintermelon (Large)
110
Wintermelon (Med)
100
Wintermelon Mousse (Large)
110
Wintermelon Mousse (Med)
100
Yogurt Lychee QQ (Large)
110
Yogurt Lychee QQ (Med)
100
Passionfruit QQ (Large)
110
Passionfruit QQ (Med)
100
Mango QQ (Large)
110
Mango QQ (Med)
100
Grapefruit QQ (Large)
110
Grapefruit QQ (Med)
100
About Chatime
The Zhubei-based worldwide franchise teahouse brand Chatime was founded in Taiwan. The biggest teahouse chain in the world is called Chatime. It uses franchising as a strategy for development and expansion. It has 2,550 locations in 38 countries. In 2005, Chatime was established in Taiwan, and in 2011, it expanded to the Philippines. We set out to brew only the greatest bubble teas, adhering to a dedication to high-quality ingredients and mix-ins as well as a flair for creative flavor combinations. To create amazing new beers, they are always experimenting, developing, tasting, and making adjustments. Everything they say and do is imbued with their enthusiasm for creating.
Chatime Menu Best Seller Milk Tea
Pearl Milk Tea – The finest option is Chatime's best-selling Pearl Milk Tea if you're craving something straightforward. Although this beverage tends to be on the sweeter side, you can always change the amount of sugar to suit your tastes. The beverage also includes a significant amount of chewy boba or pearls.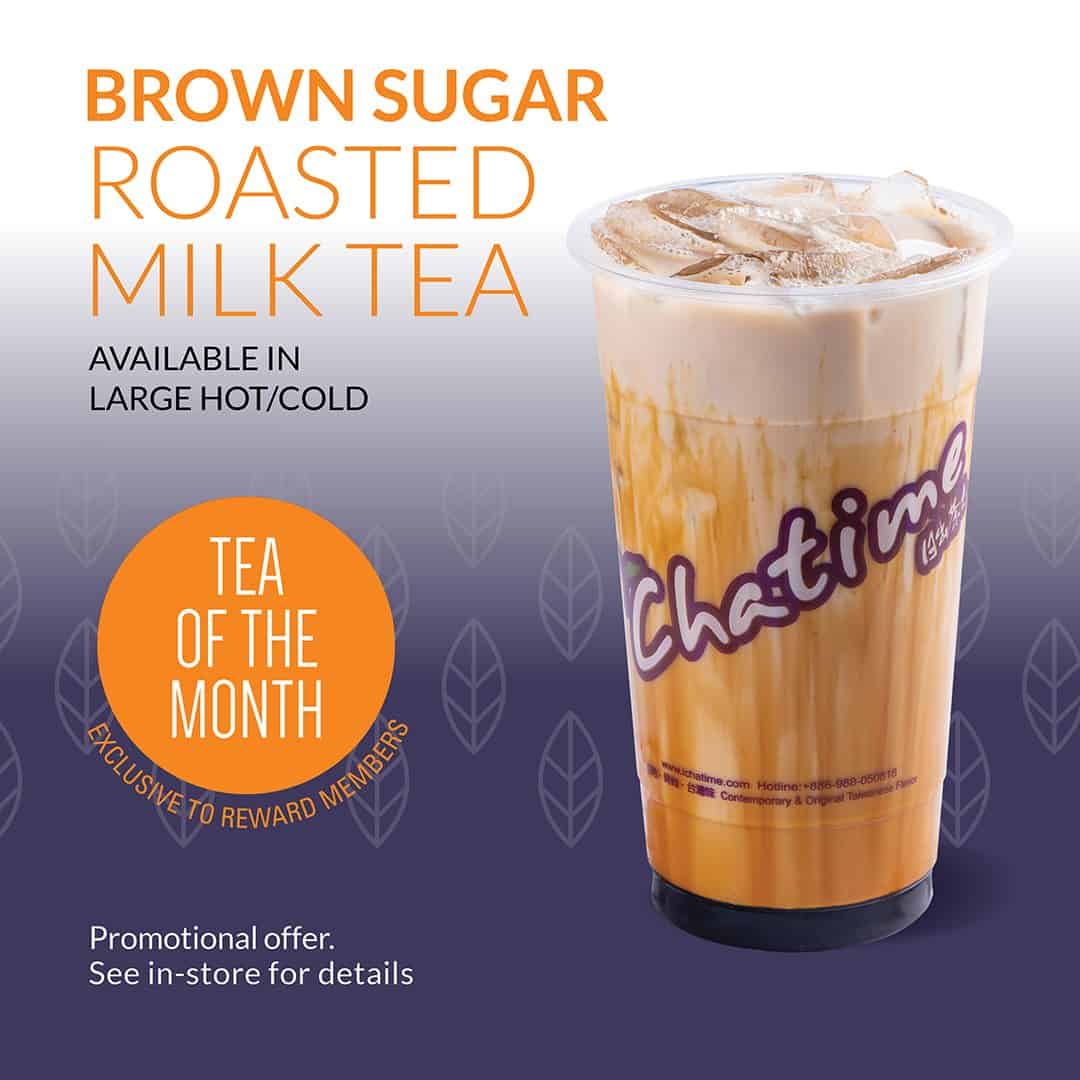 Roasted Milk Tea – Give Chatime's Roasted Milk Tea a try if you want a stronger tea flavor. The strong, earthy flavor of this beverage is due to the use of roasted black tea, as suggested by the name. Pro tip: You can always add pearls when you order this drink, as you can with any of the products from their Classic line.
Red Bean Pearl Milk Tea – The tea store came up with an own variation on the traditional Pearl Milk Tea served at Chatime. Red bean and milk tea may seem like an odd combination, but Chatime shows that it can be done. Full grains of Japanese red beans are combined with pearls to create a nuttier and chunkier drink.
Honey Oolong Milk Tea – Although the drink's name only makes reference to oolong tea, it is really created from a combination of freshly steeped green and black tea, giving it a notably stronger earthier flavor. This strong tea flavor is softened by creamy milk, and the subtle sweetness of the honey doesn't overpower your palate.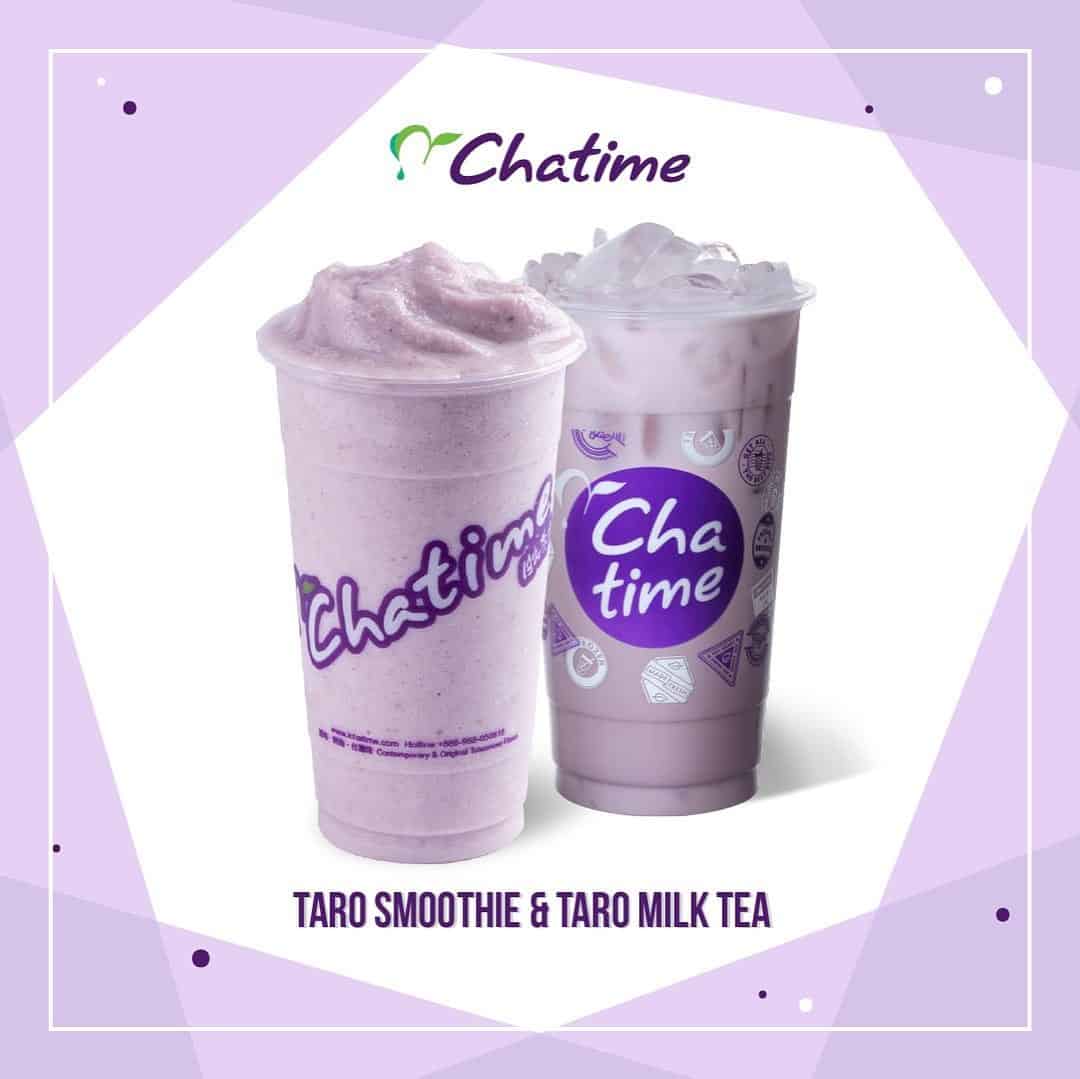 Taro Milk Tea – The purple yam known as taro is known for its nutty flavor, and almost every milk-tea shop has its own take on the beverage. The drink is created with actual taro chunks in Chatime's version, elevating it to a whole new level
Thai Milk Tea – Get the Thai Milk Tea as soon as you see it on the menu since it is a unique flavor that Chatime only serves for a short time. Chatime makes their orange beverage with black tea sourced from Thailand, which gives it a stronger earthiness. The tea's powerful flavor is tempered off with a particular combination of condensed and evaporated milk. Order it with their sticky rice add-on for the full Thai experience; the starch enables the milk tea to thicken up very nicely.
Best Chatime Fruit Drink Menu
Passion Fruit Green Tea – The most well-liked passion fruit beverage offered by Chatime. Passion fruit and jasmine green tea may seem like an odd pairing, yet this beverage somehow works. Jasmine green tea has a softer, more delicate flavor than passion fruit, which is well recognized for its sweet, acidic flavor. Additionally, the passion fruit chunks give this drink a delicious chew.
Grapefruit – Is the ideal invigorating thirst quencher, with a mild tart flavor that is both delicious and made with actual pulp. A citrus pleasure is brewed from the richness of green tea and the citrus tastes of grapefruit. A pleasant summertime beverage for fans of citrus juice and iced tea. It offers you that lovely, fresh flavor that tea lovers want while somewhat muffling the grapefruit's sharp tang.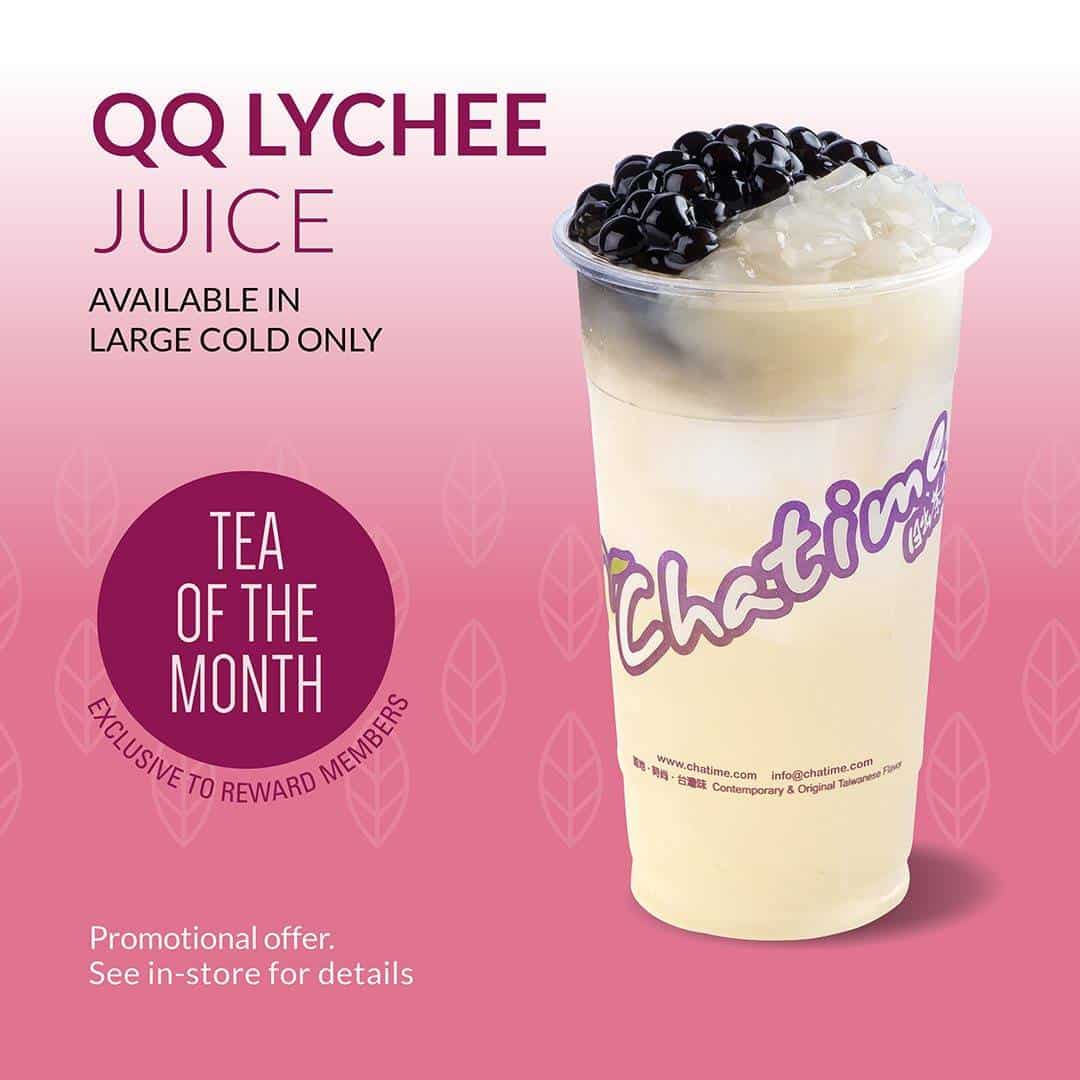 Lychee – Is a well-liked sweet tropical fruit in Asia. One is immediately taken aback by this tea's powerful, delectably sweet, and fruity scent when making and sipping it. The tea has a reddish-brown tint after brewing and tastes light and sweet, like honey. The flavor of lychee is particularly sweet and fragrant. Like grape juice with a rose smell. It gives the tea a strong scent and creates a wonderful sensory experience.
Chatime Best Seller Cream Cheese
Cream Cheese Matcha – It has a savory aftertaste and a sweet, earthy matcha flavor. The ideal combination. This beverage should be sipped directly from the cup without using a straw. In this manner, the milk tea will enter your tongue before the cream cheese foam.
Cream Cheese Choco Hazelnut – Hazelnuts are pleasant with their distinctively faint musty and earthy undertones. Fiber tone is one of the primary taste minglings present in hazelnuts. Hazelnut oil contains the naturally occurring ketone known as fiber tone.
Cream Cheese Brown Sugar Coffee – The molasses in brown sugar provides coffee a strong flavor that mixes nicely with it. Brown sugar enriches the coffee by adding richness in addition to sweetness. The flavor will undoubtedly alter, but it is worthwhile.
Chatime Menu Delivery
Filipinos have been ordering milk tea for a very long time now. It has been said that in most delivery apps, milk tea tops the most ordered drink for Filipinos. Chatime offers delivery through Foodpanda, GrabFood, and Pick A Roo.
FAQs
Who is the owner of Chatime?
Chatime is famous for its different franchises here in the Philippines. Therefore, there are different owners for almost each branch. However, the founder of Chatime is Henry Wang Yao-Hui.
What does cha mean in Chatime?
Chatime signifies that it is time for tea since in oriental cultures, the word Cha indicates that. They want to introduce the globe to the best teas from Taiwan and introduce new tea varieties.
Why is Chatime so popular?
They deliver delight in a cup. While each bubble tea company has its own unique style, Chatime is the most radically daring, open to new ideas, and dedicated to making its consumers happy. Every single tea is brewed to order, and they prepare our pearls ourselves from scratch.
Social Media Pages
Got any questions or suggestions? In that case, you should contact them on their website or official social media pages below:
Facebook: https://www.facebook.com/chatimephilippines/
Instagram: https://www.instagram.com/chatimephilippines/
Twitter: https://twitter.com/chatimeph/
Website: https://chatime.com.ph/
Conclusion
The Chatime menu revolutionizes the way tea is consumed worldwide. It has been offering a variety of freshly brewed tea to millions of customers throughout the world, delivering a pleasant and stylish shopping experience. They keep expanding and entering new markets. Through corporate strategic planning of investment and acquisition, they were able to dominate the Boba Pearl, the most popular component in bubble tea throughout the world, and obtain complete access to the supply chain. Vertical supply chain integration has scaled up corporate operations dramatically while reducing operating costs and overstock risk. They would constantly maintain a tight product quality control regime to make sure that clients had tasty tea.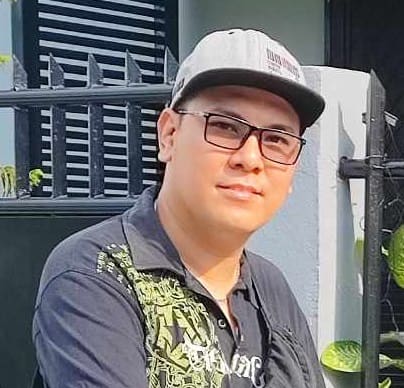 Hi! I'm Nivek Strife, the person who made MenuPH. I'm the one who added most of the popular menus you see on this website, and I really hope you enjoy them! Feel free to check them all out.
Growing up, I was surrounded by lots of tasty foods, like the classic Adobo and the sweet Leche Flan. That love for the many flavors of the Philippines is what got me excited about adding to MenuPH. When I learned how to make websites, I saw the need for a place to show off all the amazing Filipino dishes, and that's how MenuPH started.
MenuPH isn't just a website; it's like a fun journey into food. I've teamed up with famous chefs and found great places all over the Philippines to bring you a bunch of menus that show off the best of Filipino cuisine. Whether you're into the usual dishes or new twists, MenuPH is here to guide you through the rich world of Filipino flavors.
With MenuPH, my aim is to help local businesses, talk about good food choices, and make a group of friends who love food. No matter if you like fancy restaurants or street food, MenuPH has something for you. Come join me on this food adventure as we find great places, taste real flavors, and enjoy the unique food traditions that make the Philippines awesome.