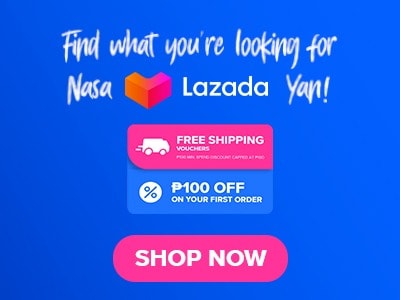 The guests at Milk Tealicious can choose from a variety of milk teas, fruit teas, and other special blends that are on their menu. Milk Tealicious connects with its customers by offering distinctive flavors and top-notch customer service. In order to bring out the best flavor possible in their milk tea as well as ensure the health of their customers, they place the utmost importance on the freshness of their ingredients. Currently, one of the most well-liked milk tea brands in the Philippines and has long been in service to Filipinos without losing its charm.
Below, you'll find the updated list of Milk Tealicious menu prices.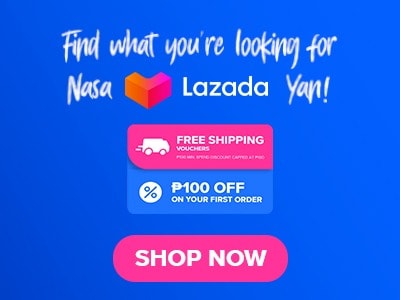 Menu

Price(PHP)

Milk Tea

Classic Milk Tea
71
Okinawa
76
Wintermelon
76
Purple Yam
76
Taro
76
Matcha
76
Caramel
76
Thai
76
Hanami
76
Hanami Musa Berry
76
Dragon's Back Milk Tea
76
Vanilla Caramel Crumble
86
Toffee Nut
91
Roasted Hazel
91

Milk Tea with Cream Cheese

Cookies and Cream
101
Choco Chip
101
Cocoa Choco Malt
116
Tiramisu
116

Milk Tea Cake Series

Strawberry Red Velvet
111
Oreo Cheesecake
111
Matcha Cheesecake
111
Blueberry Cheesecake
111

Yakult Blends

Honey Peace
81
Green Apple
81
Lychee
81
Blueberry Cheesecake
81
Strawberry
81

Chocolate and Coffee series

Dark Chocolate
76
Coca Choco Malt
91
Cocoa Choco Banana Malt
91
Cocoa Choco Malt Sakura
101
Latte Macchiatto
101
Mochaccino Americano
101

Fruit Tea

Blue
71
Lychee
71
Strawberry
71
Green Apple
71

Milk Shakes

Matcha Oreo
86
Hanami Musa Berry
86
Caramel Musa Berry
86
Hanami Cheesecake
101
Blueberry Cheesecake
101
Cookies and Cream Cheesecake
101
Mixed Red Berries
101
Salted Butter Caramel
101

Add-ons

Tapioca
15
Nata de Coco
15
Coffee Jelly
20
Popping Boba
20
Salted Cheese
20
Cheese Cake
25
Cream Cheese
25
Cream Cheese
About Milk Tealicious
Milk Tealicious is one of the most popular milk tea brands in Pampanga and is owned and run by Varlava Food Corporation. The first Milk Tealicious location was established in December 2018 in Sta. Lucia Resettlement neighborhood of Magalang, Pampanga. Milk Tealicious aims to provide Filipinos, especially those in Pampanga, with affordable and delicious milk teas. Milk Tealicious prides itself on its simplicity and delicious taste.
Milk Tealicious Menu Best Seller
Composed of Milk Tealicious' most popular and most-ordered items. These items are only one of the many tasty beverages that Milk Tealicious serves.
Okinawa Milk Tea – A variety of milk tea that is inspired by the Japanese island of Okinawa. The Okinawa brown sugar that is used to sweeten this variety of milk tea gives it the unique flavor that made it so popular. You should give this Milk Tealicious menu a try.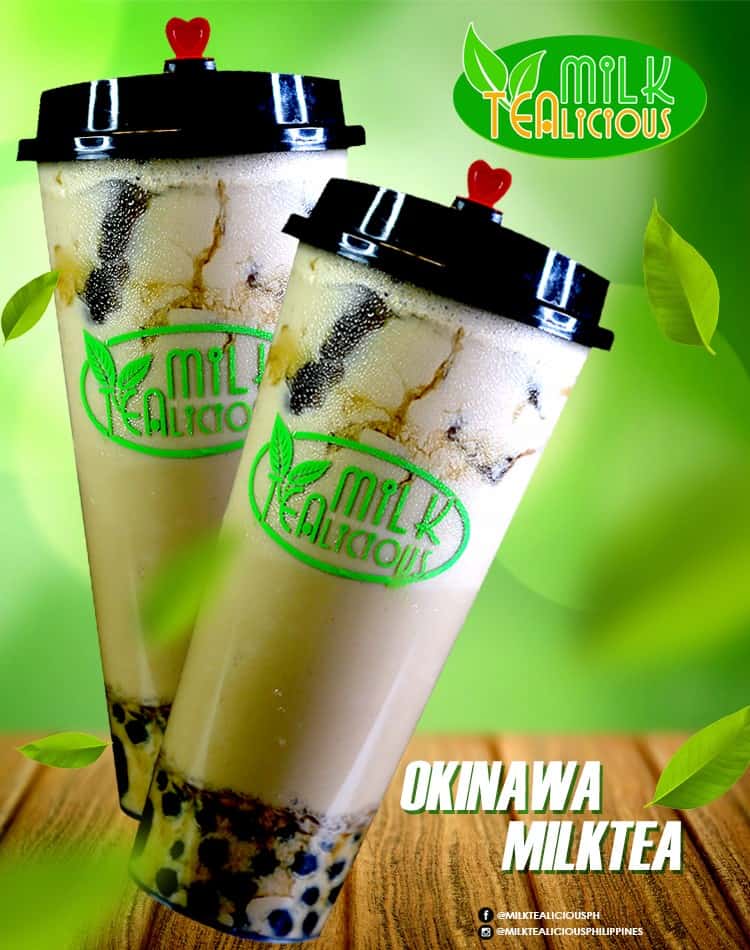 Caramel Milk Tea – This rich, somewhat sweet, and simple milk tea is enhanced with caramel to make it somewhat fancier and more delicious. With or without a chewy boba, it can also be made hot or cold. The best part is that this drink only requires four ingredients; black tea, caramel syrup, water, and boba.
Matcha Milk Tea – Matcha green tea powder is used to make matcha milk tea, a cool, energizing beverage with a vivid green color. Matcha powder is combined with milk and a sweetener to counteract the earthy flavor of matcha, hence its name.
Milk Tea
The Milk Tealicious menu has a delightful selection of beverages that cater to a wide range of tastes and preferences. It consists of classic combinations of sweetened black tea, milk, and tapioca balls, as well as varieties of flavors that depend on the customer's preference.
Wintermelon – The main ingredients used in this milk tea are winter melon syrup, milk, and tea. By including tapioca pearls, this beverage can also be transformed into bubble tea. The fruit used to brew winter melon tea gave the drink its name.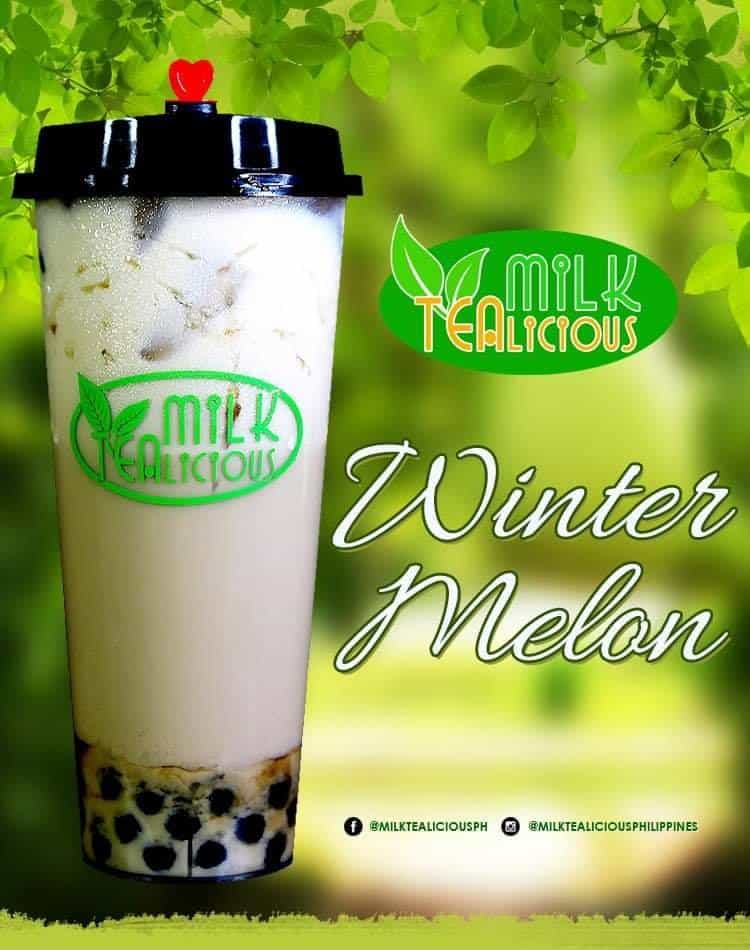 Taro – The main ingredient of this drink is the root vegetable known as taro, which originates from Southeast Asia's lush rainforests and has a pleasantly sweet flavor. It has a color brown exterior and white meat that is covered in purple specks.
Purple Yam – Ube, a root vegetable also known as purple yam, is used to make this delectable purple yam milk tea. Due to its mild, sweet, slightly nutty flavor and brilliant purple color, ube milk tea immediately gained popularity among bubble tea lovers seeking a beverage that is both entertaining to look at and also has a tasty flavor.
Milkshakes
This menu is made up of different varieties of sweet beverages that are made by blending milk, ice cream, and other flavors of sweeteners.
Matcha Oreo – The Matcha Oreo Milkshake from Milk Tealicious has matcha, oreo, condensed milk, evaporated milk, and ice cream. It is the finest milkshake for customers who need sugar. Of course, they can also choose to top it off with whipped cream and Oreo powder as well.
Hanami Cheesecake – This Milk Tealicious menu is also known as cherry blossom milk tea, it uses a high-quality sakura powder that dissolves readily and blends well with the sakura cheesecake mix. This Hanami cheesecake milkshake has a lovely pink color that looks lovely at the customer's dining table and has a quite fantastic flavor as well!
Blueberry Cheesecake – This is a smooth, fruity beverage that has the tang of cream cheese and the freshness of large, juicy blueberries. The chewiness of tapioca pearls and the nutty, delicately sweet flavor of crumbled Graham crackers blend perfectly with these flavors to create a unique taste.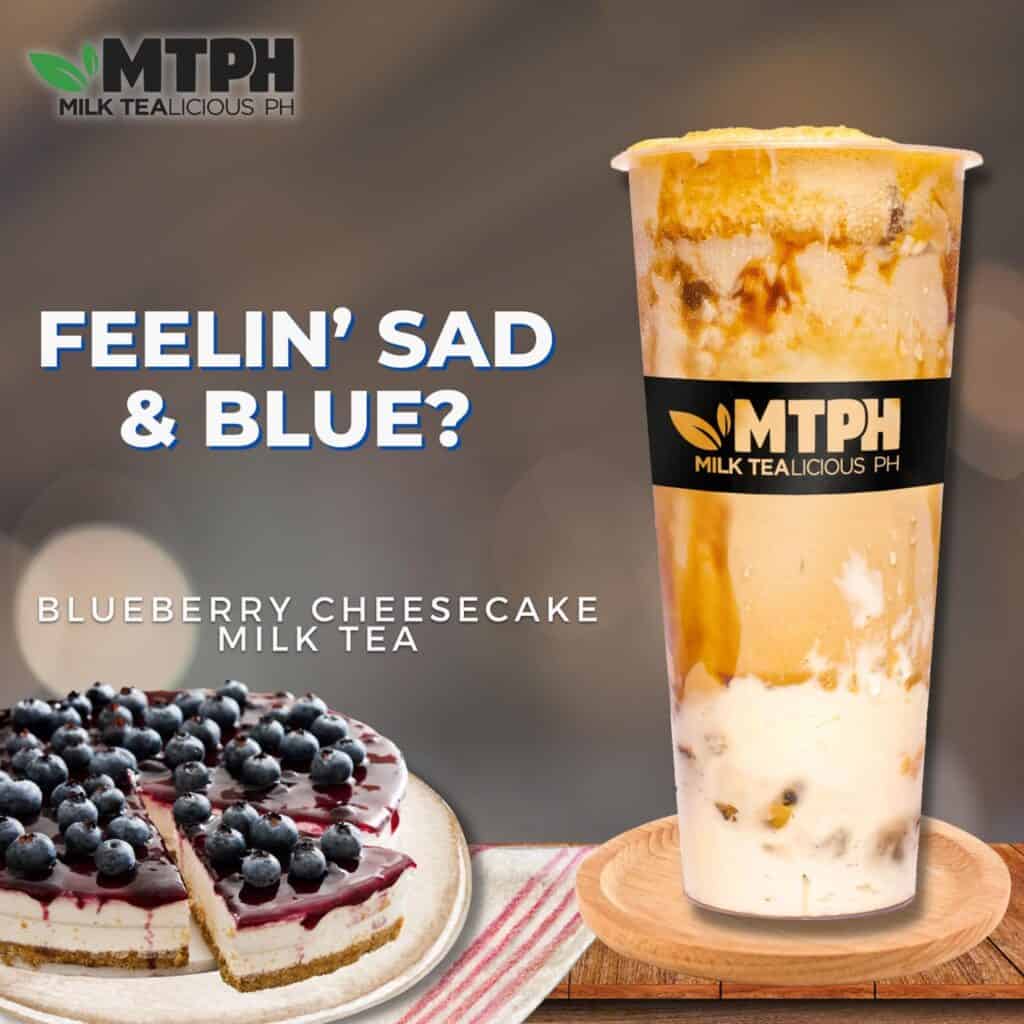 Yakult Blend
This menu is composed of beverages whose flavors are heightened and made healthier by Yakult. All of the drinks that are on this menu have a fruity sweetness coupled with Yakult, which provides a particularly refreshing drink that will certainly pique your palate.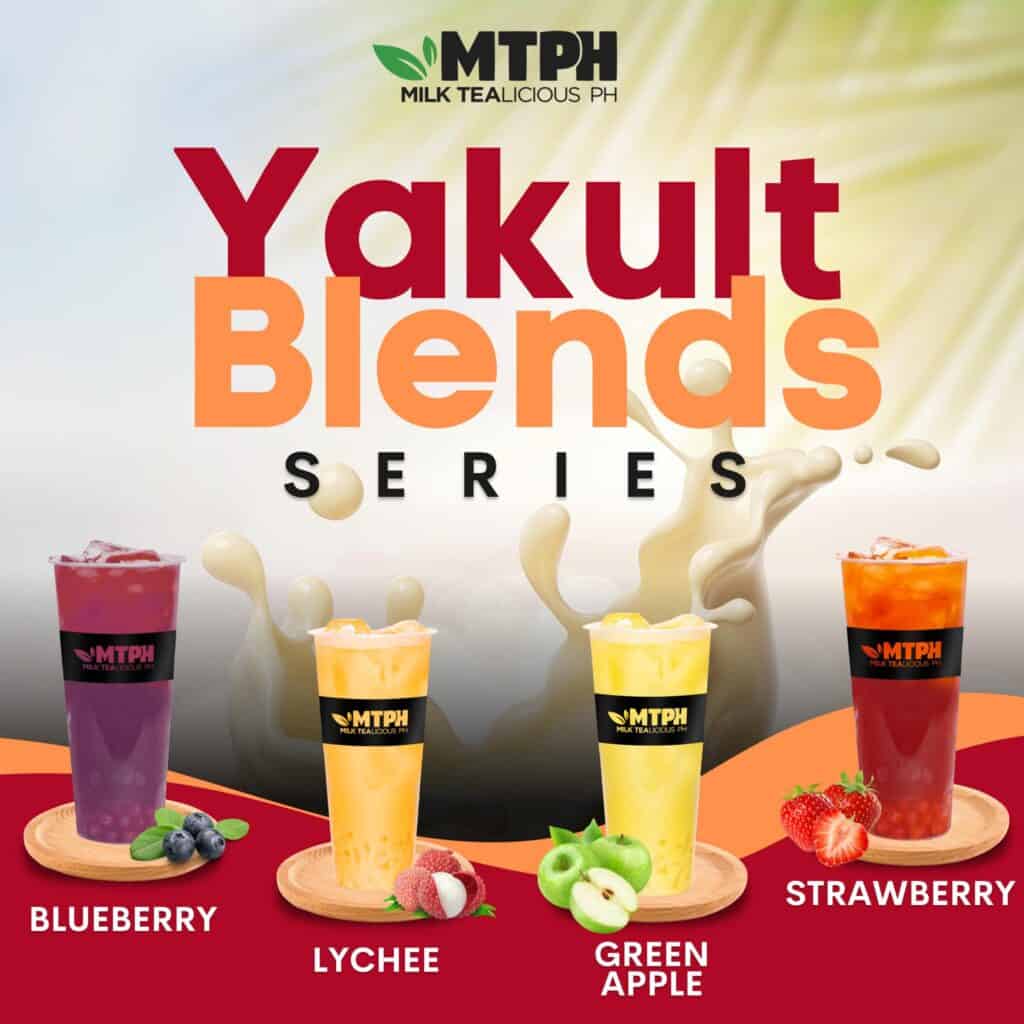 Cream Cheese
This Milk Tealicious menu is full of delectable beverages with the perfect combination of ingredients to make a delicious foam-like topping for their milk tea. The cheese tea topping has better consistency than whipped cream and is similar in flavor. These drinks have an unusually good flavor combination with cold green tea, and the layers make for a visually appealing drink.
Cake Series
The Milk Tealicious milk tea cake series can satisfy every customer's sweet tooth with freshly cooked boba pearls topped on their tasty milk tea cake. This menu also features different ingredients like Okinawa milk tea cream and Okinawa brown sugar jelly that is layered in between the cakes.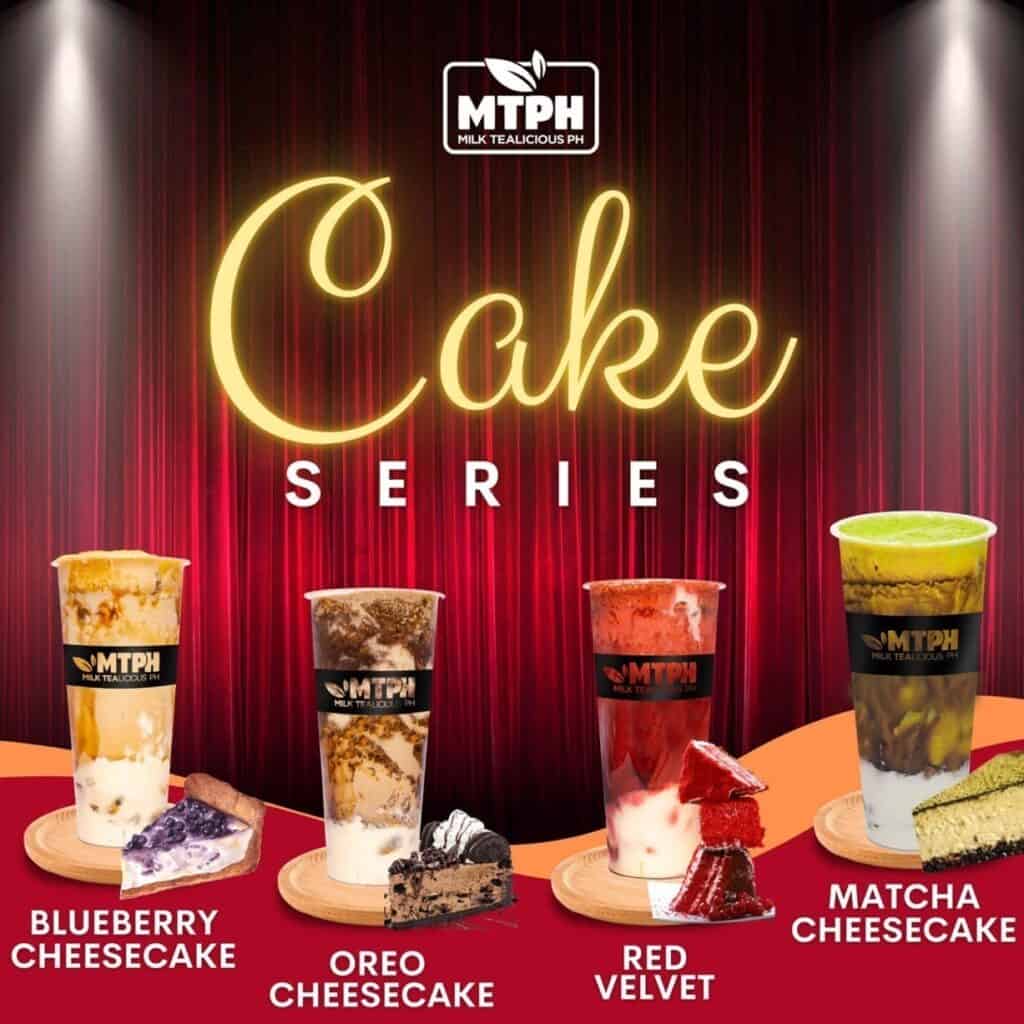 Milk Tealicious Menu Delivery
Your favorite milk teas are now available for delivery. You can quench your thirst from home without going out by just downloading the FoodPanda or GrabFood application on your mobile device. Breakfast, lunch, or dinner—all you need is your mobile device to satisfy your cravings. For more information about Milk Tealicious' delivery service, send them a message through their Facebook and Instagram accounts.
Milk Tealicious Social Media Pages
If you're as intrigued and excited about Milk Tealicious as I am, then I highly recommend checking out their social media pages on different platforms. These pages offer a deeper look into the brand, its products, and its culture, and they're a great way to stay up to date with the latest news and promotions.
Facebook: https://www.facebook.com/MTPHCafe
Instagram: https://www.instagram.com/mtphcafe/
Twitter: https://twitter.com/milk_tealicious
Conclusion
For those who have a sweet tooth, every item on Milk Tealicious could be the solution you're looking for. Customers adore their milk tea because it has the perfect amount of sweetness, which makes them want to visit. Their tea does not taste overly sweet or have a strong flavor since the ingredients are so perfectly blended. There is a reason why locals and even tourists stand in line just to have a sample of one of Milk Tealicious' teas. In addition to their taste, they also have a short serving time, and their teas are reasonably priced.