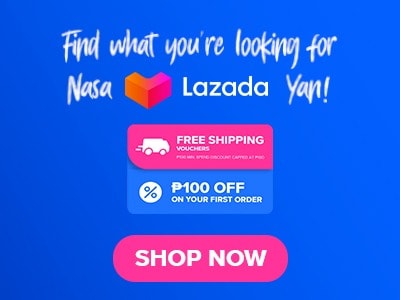 Corndog can always be found on a Korean teledrama and just looking at it on the screen makes you drool since it looks really good. Are you intrigued by how it tastes but want to find a place that offers corndog at a very affordable price? I got you, you don't have to look at different places I found it for you so you don't have to look anymore anywhere. Corndog 28 menu offers different kinds of corndogs and Tteokbokki to match your corndog. In this article, we are going to take a look at their menu to familiarize ourselves with it and get to know this establishment more. Ready and interested? If you are then let's start!
Below, you'll find their updated list of menu prices. 
Menu Items
Price (PHP)

Popular

Mozza
115
Mozza Potato
140
Full Mozza
145
Full Mozza Potato
170
Jumbo
115
Potato
125

Corndogs

Classic
90
Jumbo
115
Mozza
115
Potato
125
Mozza Potato
140
Full Mozza
145
Full Mozza Potato
170

Tteokbokki

Tteokbokki Sulit
749
Tteokbokki
240
Tteokbokki Best Choice
799

Set Menu

Sulit Box
669
Best Choice Bundle
859
All-In-One Box
859
Cheesy Bundle
999

Extra

Honey Mustard
999

Beverage

Milkis Strawberry
60
Milkis Original
60
Bottled Water
30
About Corndog 28
Corndog 28 can be found in 5 different locations in the Metro, and they provide great corndogs at a very affordable price. Aside from their single-order items you can also order their items and upgrade to sulit box especially if you're with your barkada or at home with family and looking for something great to eat. Corndog 28 can be found in Taft Avenue in Manila, Ayala Malls in Circuit Makati, Ortigas Center, Alabang Muntinlupa, and San Juan.
With a very affordable price, you will get to enjoy their mouthwatering corndogs without spending too much money and assuring you to get the value for your money with a sulit taste in every bite. If you're craving for something like a snack Corndog 28 is the best option for you especially if you're considering the price before buying anything.
Corndog 28 Menu Best Sellers
Here is the list of Corndog 28's best-selling products.
Mozza Potato – Mozza potato of Corndog 28 is made with Crispy rice bread with potato that is filled with half mozzarella cheese and half sausage. This one tastes really good and will let you enjoy two flavors at the same time. Not surprising that this is also included in their best sellers since this is affordable and delicious. If you're looking for a delicious corndog with cheese and sausage at the same time then this is what you should order.
Mozza – The Mozza version of corndog 18 is made with their crispy rice bread and filled with half sausage and half mozzarella in the center. Unlike the mozza potato, this doesn't have potato mixed with the rice bread so this one is a bit lighter. Perfect if you just wanna try cornbread but don't want to be really full.
Full Mozza – Full Mozza is made for cheese lovers out there who love only cheese-flavored corndogs. This one is made from crispy rice bread that is filled with full mozzarella on the inside making this version of corndog cheesy and has that cheese pull effect. Full mozza is also one of their best corndog options especially if you want your corndog simple but not plain. If you're a cheese lover just like me go and grab one of these, this one is really good and actually my personal favorite.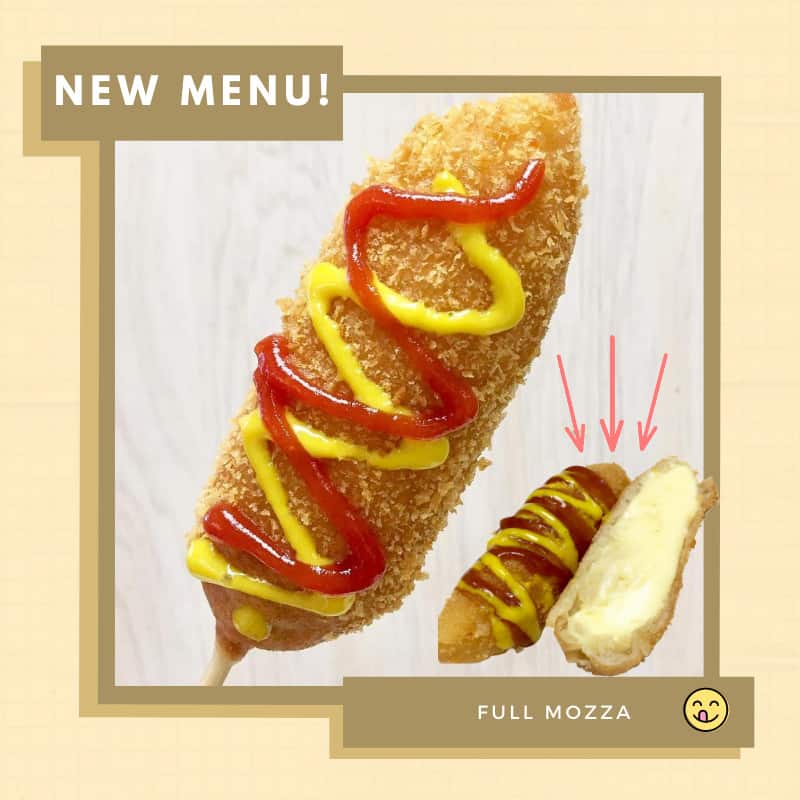 Full Mozza Potato – Full Mozza potato is the heavier version of full Mozza. This one is made from their crispy rice bread and a potato that they filled with full mozzarella cheese. This one is quite popular among their customers since it is very filling.
Tteokbokki – Tteokboki is a Korean rice cake and Corndog 28 has a version of delicious Tteokbokki. Made with rice cake and some other ingredients to make their Tteokbokki really good. This has gochujang for sure because of the red sauce in it. This may look really spicy but this is not spicy at all, to be honest just has the right spiciness but not too much that you cannot eat the Tteokbokki entirely. This is also included on their best sellers and also a must-try item on their menu.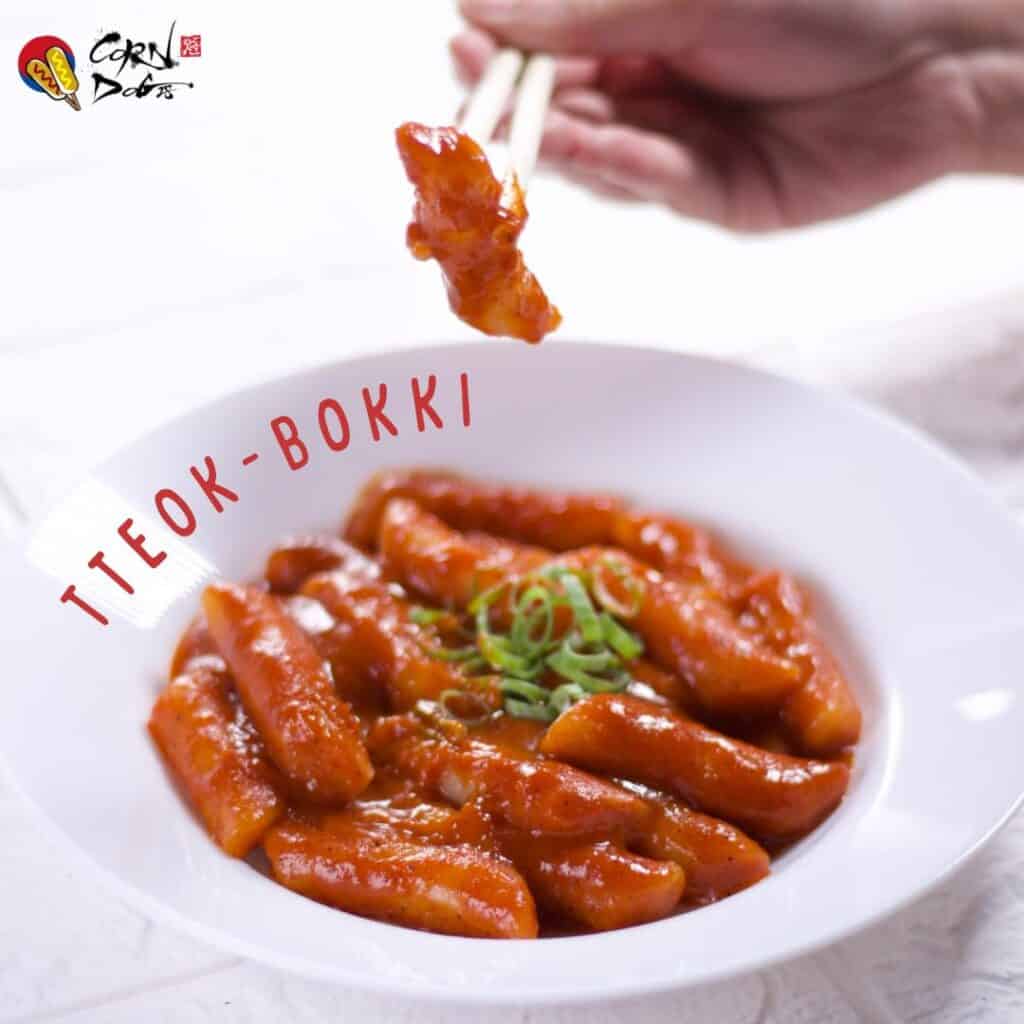 Tteokbokki
The Tteokbokki menu of Corndog 28 has 3 choices. The first one is their Tteokbokki Sulit which has 1 Tteokbokki, 3 Classic, and 3 Milkis Drink. They also have Tteokbokki which is a Korean Spicy Rice Cake this one is also great for sharing. And lastly, their Tteokbokki Best Choice, item has 1 mozza, 1 classic, 1 mozza potato, and three Milkis drinks. Tteokbokki goes well with corndog so these items are the perfect match and great for sharing as well.
Set Menu
Corndog 28 offers a set menu for a more affordable treat. They have Sulit Box which contains 2 classics, 1 jumbo, 2 Mozza, and 3 Milkis drinks. Another option is their Best Choice Bundle, this one has 2 mozza potatoes, 3 Mozza, and 5 Milkis drinks.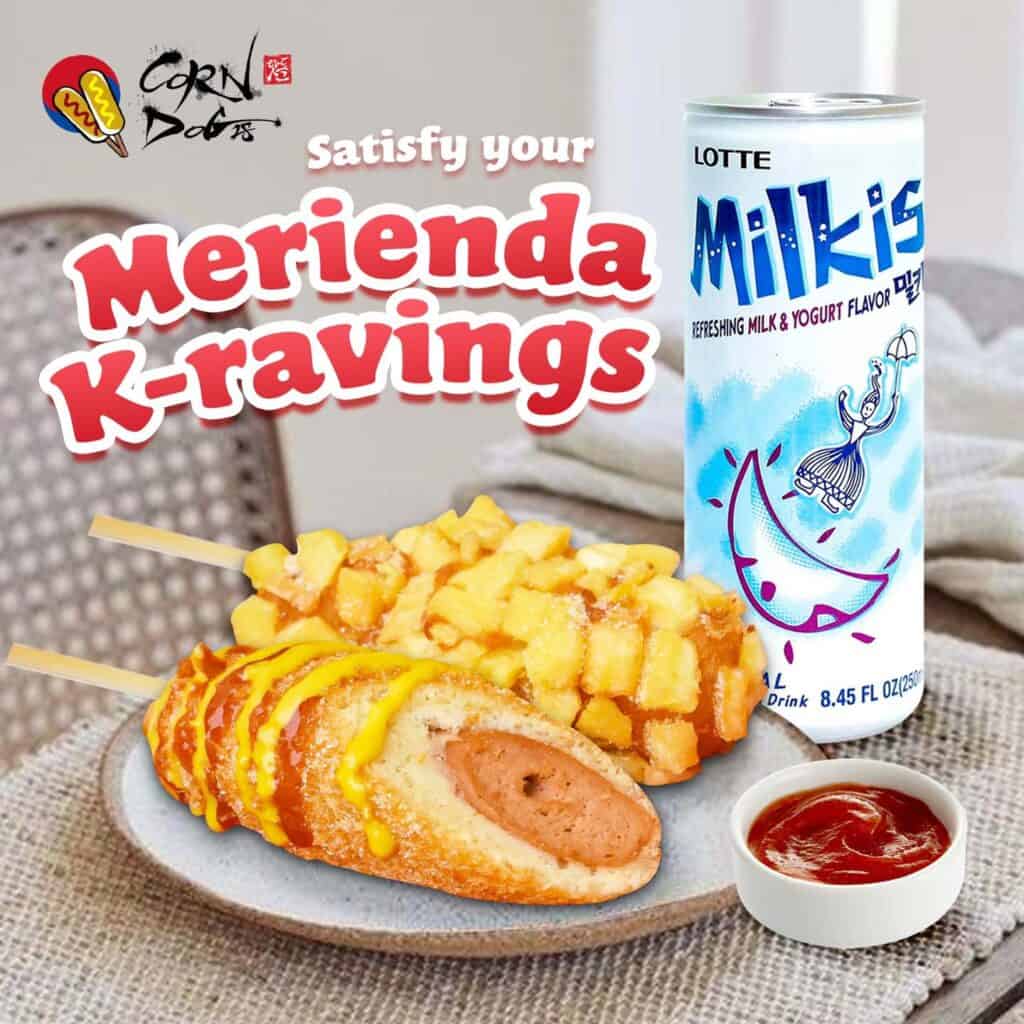 You can also order their All In One Box, this one has 1 jumbo, 1 Classic, 1 full Mozza, 1 Mozza, 1 Mozza Potato, and 5 Milkis drinks. And lastly, their Cheesy Bundle consists of 3 Full Mozza, 2 of their Full Mozza potato, and 5 Milkis drinks. These set menus are great for barkada or family merienda.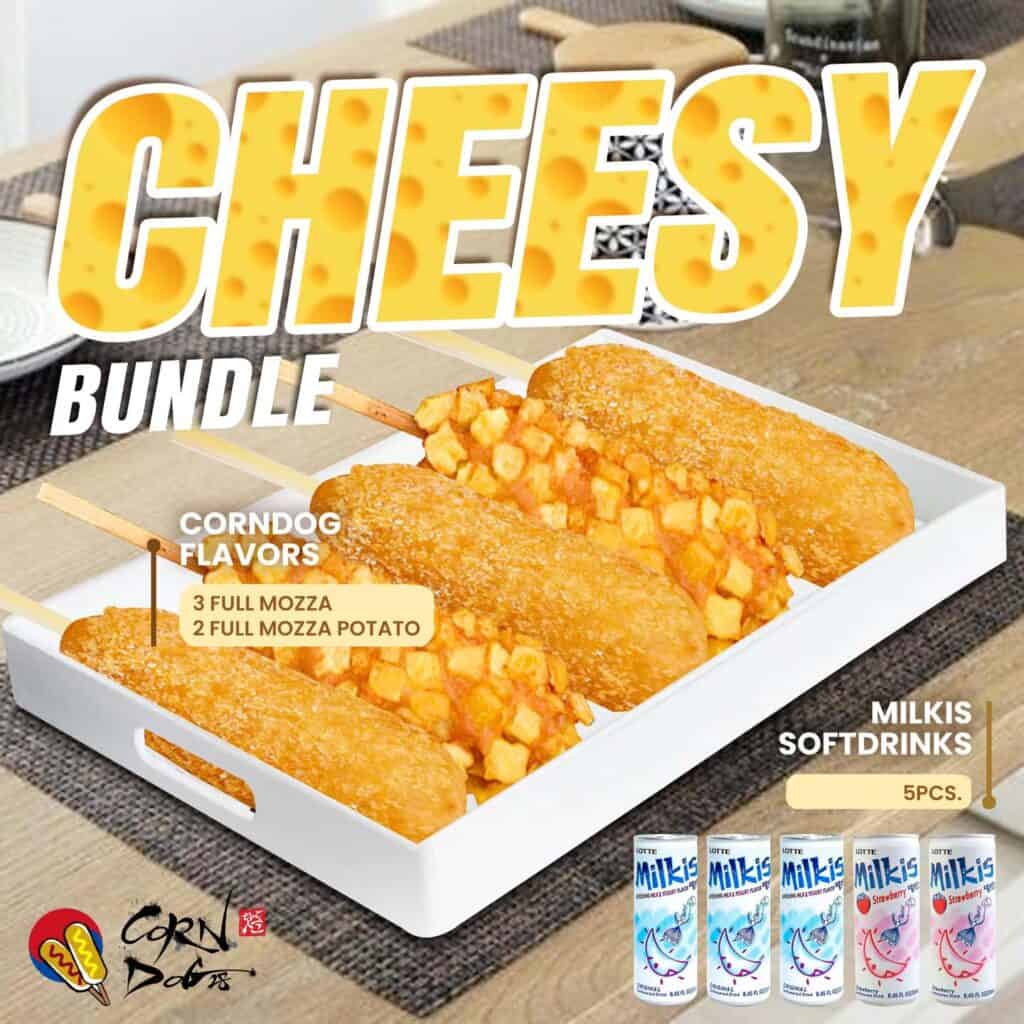 Corndog 28 Menu Delivery
Corndog 28 offers delivery so if you're craving for some corndogs all you have to do is to call them directly. I will list down the branches that offer delivery and the phone number below.
Corndog 28 E. Rodriguez – 09453362288
Corndog 28 Anonas – 09453362294
Corndog 28 Caloocan – 09155993289
You can also use other platforms such as third-party food delivery services like Foodpanda, grab, or any available delivery services in your location.
Social Media Pages
Ready for a corn dog experience like no other? Corndog 28 invites you to join their social media community for an exciting journey through the world of mouthwatering, handcrafted corn dogs!
Facebook: https://www.facebook.com/corndog28ph
Instagram: https://www.instagram.com/corndog28ph
TikTok: https://www.tiktok.com/@corndog28ph
Website: https://corndog28ph.business.site
FAQs
What are the services that Corndog 28 offers?
Corndog 28 offers delivery and takeaway.
What are the payment options at Corndog 28?
Corndog 28 only accepts cash at the moment and still working on having other payment options that will be available soon.
What are Corndog 28 business hours?
Corndog 28 is open daily from 10:00 in the morning until 10:00 in the evening from Mondays to Sundays.
Does Corndog 28 have a website?
Yes, Corndog 28 does have a website. Check out the links provided in the social media pages section.
How many branches does Corndog 28 have?
Corndog 28 has 5 branches, they have branches at taft, e.rodriguez, ortigas center, anonas and caloocan.
Conclusion
If you're a fan of corndogs and other Korean snacks and drinks this is the perfect place to go. Corndog 28 menu offers a variety of corndog flavors, tteokbokki, and drinks that are popular in Korea which as milkis. This place serves awesome corndogs and a set menu which means you can save by ordering the set and not a single order so highly recommended if you're going with your friends or family for a sulit meryenda or snack. A lot of items to choose from so it's impossible not to find what you like on their menu. Nice staff as well, very friendly and easy to deal with. Great experience with this place and highly recommend it.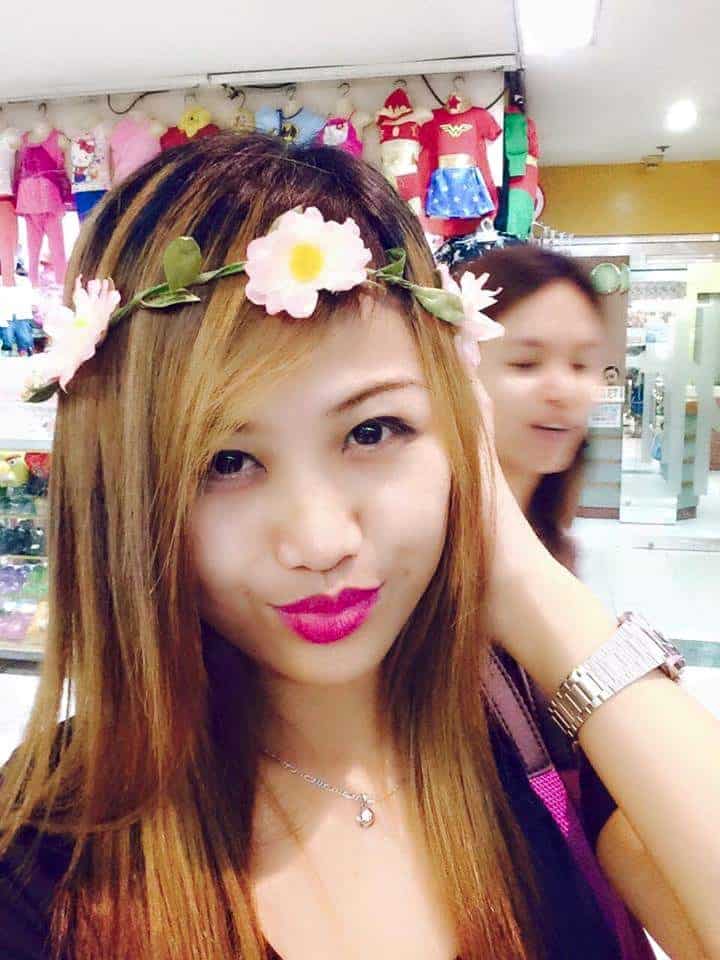 Hello! I'm Shaoyeu Cassandra, a mom who spends most of my time at home, and when I'm not busy, I enjoy writing blogs. I live in Cavite, and I really love talking about the menus of different restaurants.
So, I decided to share my thoughts on the menus of some fast-food places. I'm hoping my take on them can be like a helpful guide for you to decide what tasty treat to go for next. I hope you discover something you really enjoy! Thanks for stopping by!