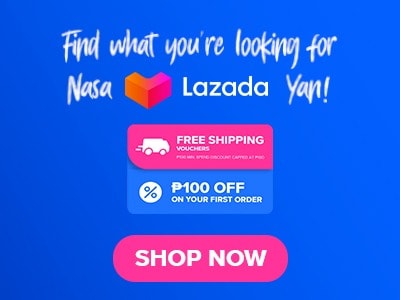 "Come hungry and leave happy" is the mantra in most buffet restaurants. Most people recommend coming hungry to enjoy more food in the buffet. You will also surely leave happy, as you will explore different flavors with the unlimited feast they provide. If you are on a trip to Pampanga, you will surely be hungry, especially if you come from a far city or province. Hence, visiting buffet restaurants in SM City Pampanga is a great way to satisfy your cravings.
A vibrant Korean feast is waiting for you in this buffet restaurant that serves authentic Korean cuisine of Korea. In this dining place, you will enjoy your favorite Korean food items, according to your tummy's desire, and explore other dishes you have not tried yet. To give their customers the best Korean experience, they do their best to serve them high-quality food and services.
From comforting hotpot, crunchy fried items, and other snacks and meals, the cuisines it offers will make you feel the Korean vibe we typically see in K-Dramas and Series. There are many fresh ingredients for hotpot on its buffet, so you can create a hearty meal that will impress your palate and comfort you in every slurp. It also offers Korean hotdogs where you can customize their flavor by mixing and matching different sauces. The buffet it serves also comes with unlimited drinks that will complete your meal.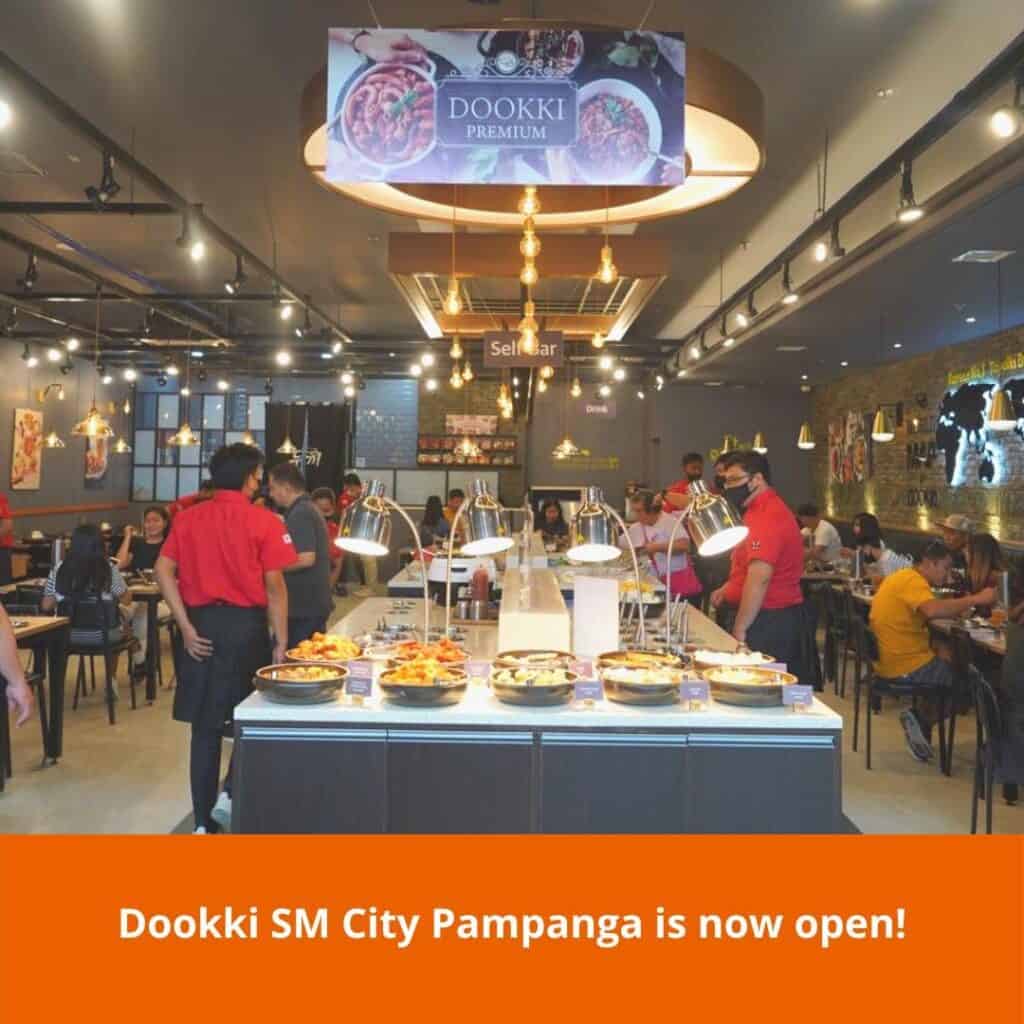 Some of the must-try cuisines are:
Ppurin Chicken
Sotteok Sotteok
Dookki Burger
Ramyeon
Samgyupsal
Social Media Pages
Facebook: https://www.facebook.com/dookkiph
Instagram: https://www.instagram.com/dookkiph
TikTok: https://www.tiktok.com/@dookkiphilippines
Contact Details
You can visit Dookki at https://www.google.com/maps/search/dookki+branches. 
Vikings Luxury Buffet is a restaurant that will give you an exclusive and one-of-a-kind culinary adventure. The special cuisines it offers are the ones you should try when you visit it, as it is only available for a limited time. There is always something new to try in this restaurant every time you visit it because it commonly adds new food items to its buffet.
Weekend is the best time to visit this restaurant, as it offers exclusive cuisines during these days. So, if you are looking for a place to have a weekend getaway with your family, Vikings Luxury Buffet is the one that should be on your list. To know the special dishes they offer on Saturdays and Sundays, check its Facebook page, as the foods it serves are commonly posted on it.
Some of the must-try cuisines are:
Braised Baby Back Ribs
Sisig Buns
Beef Pastrami
Salad
Maki and Sushi
Social Media Pages
Facebook: https://www.facebook.com/VikingsSMPampanga
Instagram: https://www.instagram.com/vikingsluxurybuffet
Website: https://www.vikings.ph
Contact Detail
Phone: 0977 829 3888 / (045) 435 3888
You can visit Vikings Luxury Buffet at https://www.vikings.ph/vikings+luxury+buffet+branches. 
Cabalen is named after a Kapampangan word, which means "a fellow Kapampangan, townmate, or citymate." The roots of this buffet restaurant can be traced back to the Kapampangan Heritage, so it is the one you should visit when you come here. Its cuisines showcase the culinary arts and culture of Pampanga and other regions in the Philippines. It will give you a complete experience, as you will be able to know more about the lifestyle, customs, and traditions of this place.
It serves a vast array of freshly cooked dishes that will tickle your taste buds. Its foods also have an appealing presentation and great and authentic taste, so you will love them from the first to the last bite. This is also a restaurant that will introduce you to the best flavors of the Philippines, which is why it should be included in your list. The food it serves will bring you excitement as they are familiar to your taste buds and let you explore the goodness of Kapampangan and Filipino cuisines.
Some of the must-try cuisines are:
Rellenong Bangus
Dinuguan
Crispy Kangkong
Pritchon
Tibok Tibok Puno ng Latik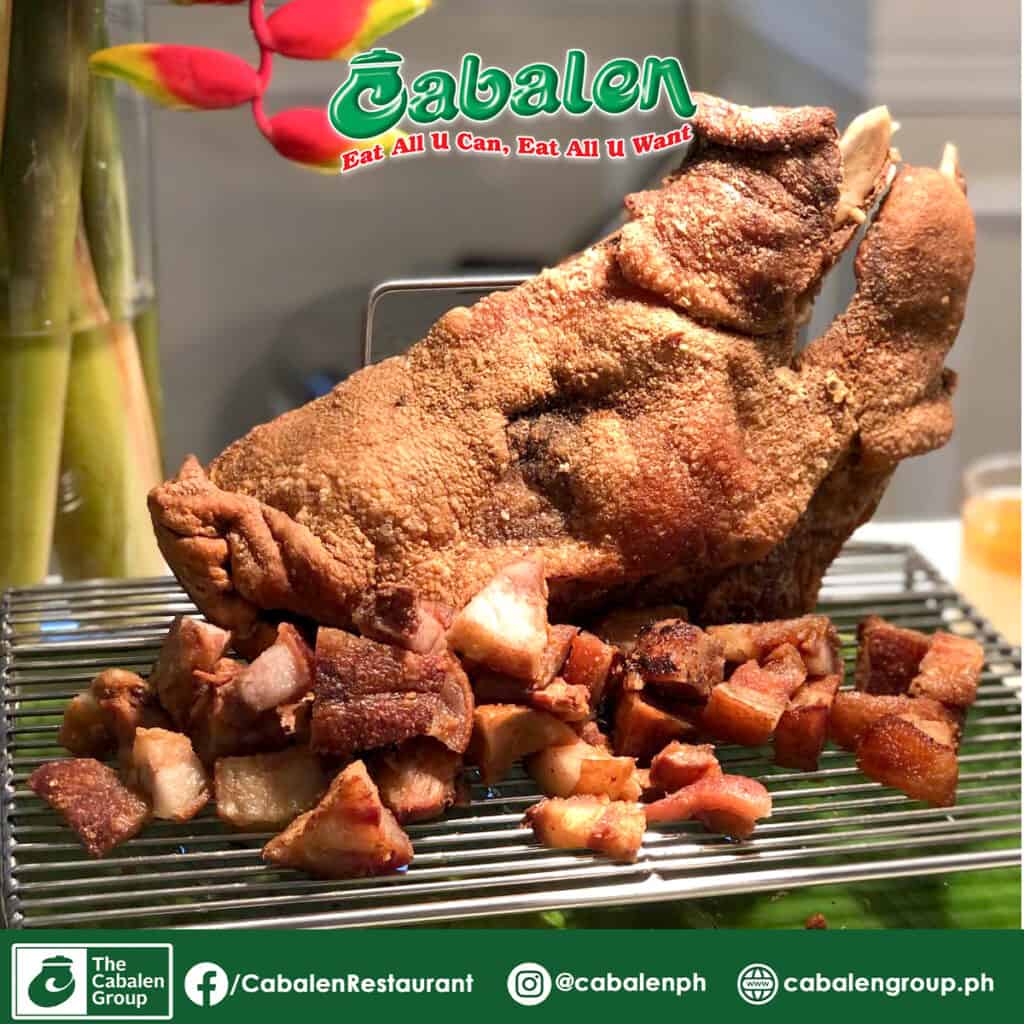 Social Media Pages
Facebook: https://www.facebook.com/CabalenRestaurant
Instagram: https://www.instagram.com/cabalenph
Website: https://cabalengroup.ph/cabalen-all-filipinos-2
Contact Details
You can visit Cabalen at https://www.google.com/maps/search/cabalen+branches.  
Is Asian cuisine your cravings today? If yes, head to Yakimix, where you can enjoy sumptuous food with your family and friends. This restaurant is a perfect dining spot if you and your family have varied preferences, as it has cuisines from Korea, Japan, and China. You will also dine in comfort as it has a welcoming ambiance and great-tasting dishes.
It uses fresh ingredients in preparing its cuisines to serve its guests with vibrant, delicious, and satisfying cuisines. You will love the food choices and the great vibes of this restaurant, as it will fulfill your taste buds with a gratifying treat, leaving you wanting more.
For Japanese cuisine, it serves a wide array of sushi, maki, and tempura that are made with fresh seafood and have appealing flavors. Some of these food items are Kani Sushi, Ebi Tempura, and Spicy Salmon Maki. For Korean cuisine, there are Japchae, Pork Samgyupsal, and Kimchi Seafood Fried Rice. The Chinese dishes it serves are Kung Pao Chicken, Hong Kong Noodles, Butchi, and many more.
Some of the must-try cuisines are: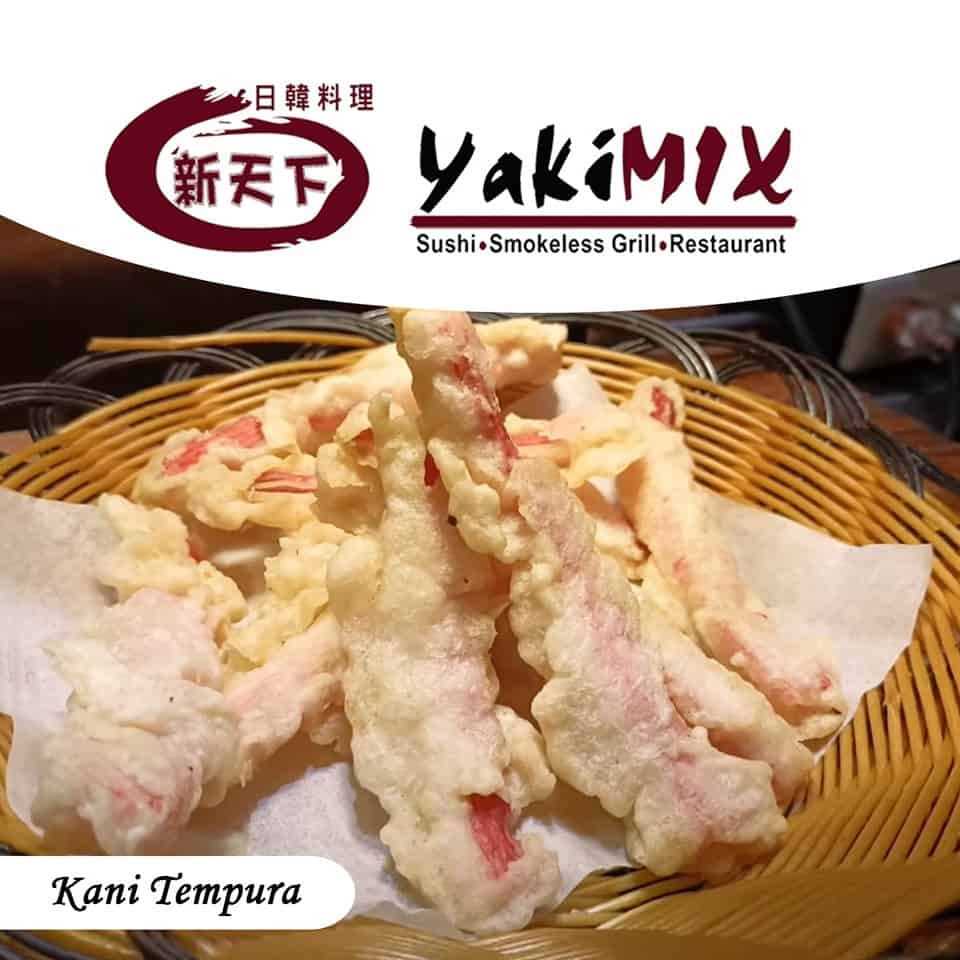 Kani Tempura
Roasted Chicken
Salmon Sashimi
Japchae
Kung Pao Chicken
Social Media Pages
Facebook: https://www.facebook.com/yakimix
Instagram: https://www.instagram.com/yakimix_official
Contact Detail
You can visit Yakimix at https://www.google.com/maps/search/yakimix+branches.  
FAQs
What is the buffet restaurant in SM City Pampanga that offers affordable rates?
Cabalen is a buffet restaurant in SM City Pampanga at the most affordable rate. The rates of the restaurants depend on the food selections and ambiance they offer. So, it is best to check the overall dining experience they provide to know if their rate is reasonable and worth it.
Do the buffet restaurants in SM City Pampanga offer promo?
Yes, most buffet restaurants in SM City Pampanga offer promos, such as during holidays, anniversaries, and other special events. These promos are available for a limited time only, so you should check their social media pages before your visit. Do not forget to read the mechanics or the terms and conditions that apply to these promotions to know more about them.
How can I reserve in the buffet restaurants at SM City Pampanga?
There are different ways to reserve or book a table in these buffet restaurants. You can reserve through online reservation, where you can contact them through their social media platforms, websites, email, or phone. Some people visit the restaurant personally, especially if the reservation is for a special occasion for clear communication. 
What are the buffet restaurants in SM City Pampanga that offer Filipino cuisine?
Cabalen is a buffet restaurant in SM City Pampanga that offers Filipino cuisine. There is a wide array of cuisines in dining places that offer a buffet concept, so you will surely find the one that matches your taste profile. Their official social media accounts are the best platform where you can view the food they offer.
Are the buffet restaurants in SM City Pampanga family-friendly?
Yes, the following buffet restaurants are family-friendly. One of the ways to know if the restaurant you want to visit is perfect for your family is by checking the food they serve. In this way, you will see if they will satisfy the cravings of every family member.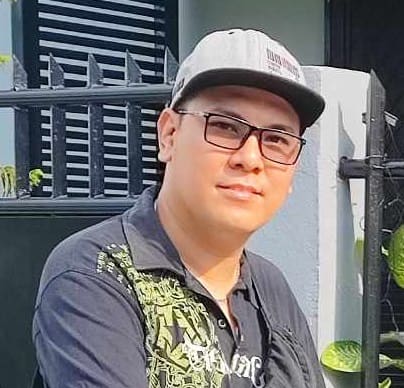 Hi! I'm Nivek Strife, the person who made MenuPH. I'm the one who added most of the popular menus you see on this website, and I really hope you enjoy them! Feel free to check them all out.
Growing up, I was surrounded by lots of tasty foods, like the classic Adobo and the sweet Leche Flan. That love for the many flavors of the Philippines is what got me excited about adding to MenuPH. When I learned how to make websites, I saw the need for a place to show off all the amazing Filipino dishes, and that's how MenuPH started.
MenuPH isn't just a website; it's like a fun journey into food. I've teamed up with famous chefs and found great places all over the Philippines to bring you a bunch of menus that show off the best of Filipino cuisine. Whether you're into the usual dishes or new twists, MenuPH is here to guide you through the rich world of Filipino flavors.
With MenuPH, my aim is to help local businesses, talk about good food choices, and make a group of friends who love food. No matter if you like fancy restaurants or street food, MenuPH has something for you. Come join me on this food adventure as we find great places, taste real flavors, and enjoy the unique food traditions that make the Philippines awesome.