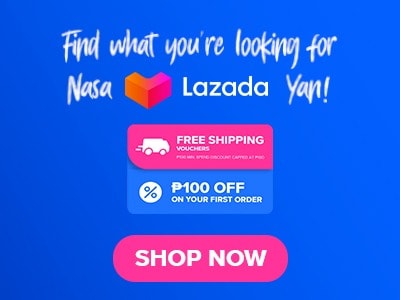 If you are looking forward to having a great dining experience in a modern and classy restaurant in the Philippines, Cuckoo is the best place to go. Cuckoo's menu offers a fusion of modern and traditional flavors, delivering a unique and exciting dining experience that ranges from Asian fusion dishes to international delights. This restaurant aims to provide customers with a memorable dining experience that satisfies both the palate and the senses with good food paired with a comfortable and relaxing atmosphere.
Below, you'll find the updated list of Cuckoo menu prices.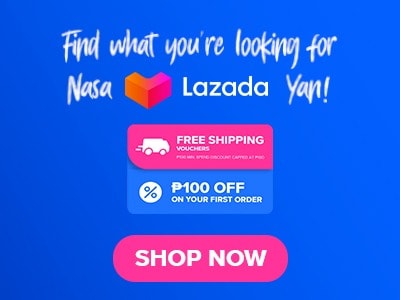 Menu Items
Price (PHP)

Cuckoo Bundles

Cuckoo Wings Bundle (Good for 2)
619
Cuckoo Strippers Bundle (Good for 2)
629
The Cuckoo Bucket Bundle (Good for 3)
739

Cuckoo Wings

4pcs Cuckoo Wings w/ Rice
229
Cuckoo Wings (1/2 Dozen)
285
Cuckoo Wings (1 Dozen)
500

Cuckoo Strippers

5pcs Cuckoo Strippers w/ Rice
230
10pcs Cuckoo Strippers
319

Cuckoo Chix 'Wich

Cuckoo Chix 'Wich
260

Cuckoo Fried Butt Bombs

Fried Cuckoo Butt Bombs (9 pieces) - BBQ
119

Cuckoo Sides

Cuckoo Rice
49
Cuckoo Fries
59
Fried Mac & Cheese (3 Pieces)
89
Sweet Potato Smash
89

Cuckoo Dips

Garlic Aioli
25
Jalapeno Ranch
25
Blue Cheese Lime
25

Cuckoo Quenchers

House Iced Tea
59
Coke
69
Coke Zero
69
Sprite
69
Royal
69
Bottled Water
49

Cuckoo Chicken

1 pc Cuckoo Chicken w/ Rice
209
2 pcs Cuckoo Chicken w/ Rice
260
The Cuckoo Bucket (6 Pieces)
489
About Cuckoo
Cuckoo at Greenbelt 2 in the Philippines is a trendy and popular restaurant located in the heart of Makati and offers a unique dining experience for both locals and tourists looking for a modern dining destination. Cuckoo's menu showcases a variety of culinary delights, ranging from Asian fusion dishes to international flavors. They are known for their creative and innovative approach to traditional dishes, incorporating exciting twists and unique combinations of ingredients. In addition to its culinary offerings, Cuckoo also boasts a well-curated selection of beverages, including cocktails, wines, and other refreshing drinks, to complement your dining experience.
Cuckoo Menu Best Seller
This menu provides customers with a number of delicious and satisfying food items that are considered to be Cuckoo's most popular dishes.
5 pcs Cuckoo Strippers w/ Rice – The 5 pcs Cuckoo Strippers w/ Rice is a popular dish at Cuckoo that offers a tasty combination of tender and flavorful chicken strips served with a side of rice. These chicken strips are seasoned to enhance their flavors and are cooked perfectly to make them look as mouthwatering as possible. This dish provides a satisfying and complete meal with the addition of steamed rice, offering a balance of flavors and textures.
10 pcs Cuckoo Strippers – This ten-piece option of Cuckoo menu is a great choice for those who have a bigger appetite or those who want to share it with someone. This dish features a generous serving of delicious chicken strips that are perfect for sharing or as a main course. The chicken strips maintain their crispy exterior while retaining their tender and succulent meat, providing a delightful eating experience.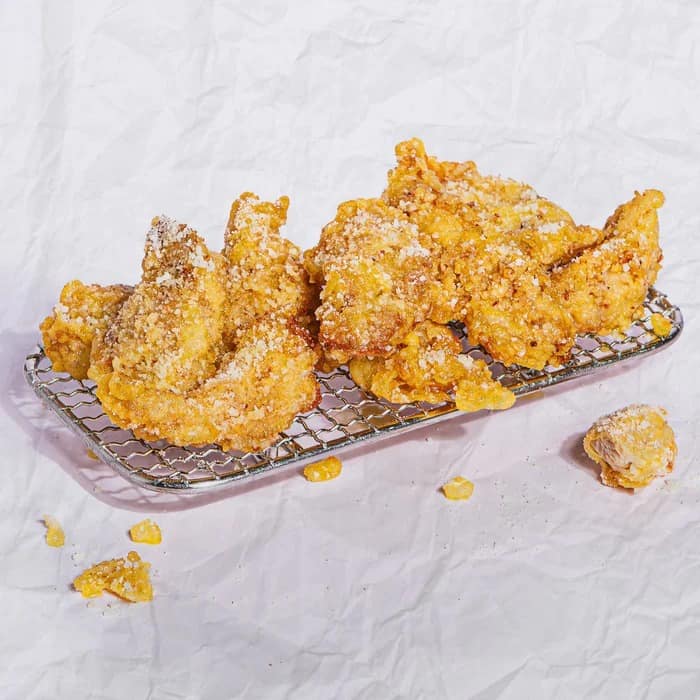 Cuckoo Chix 'Wich – This sandwich from Cuckoo is a flavorful and satisfying treat that showcases the culinary creativity at Cuckoo. This sandwich is made with tender chicken, complemented by a variety of toppings and sauces, all sandwiched between soft bread. This combination makes it a perfect sandwich in terms of texture and flavors for a handheld meal.
Cuckoo Rice – Cuckoo Rice is a simple yet delicious dish that features fluffy steamed rice, often served as a side to complement the main courses. The rice is cooked to perfection, providing a neutral base that pairs well with a variety of flavors and dishes on the menu. It adds substance and completes the meal, ensuring a satisfying dining experience.
Cuckoo Fries – These fries are a popular choice for those craving a crispy and savory side dish. These fries are seasoned with Cuckoo's unique blend of spices, resulting in a flavorful and addictive snack that can be enjoyed on its own or as a complement to other dishes to add a satisfying crunch to your meal.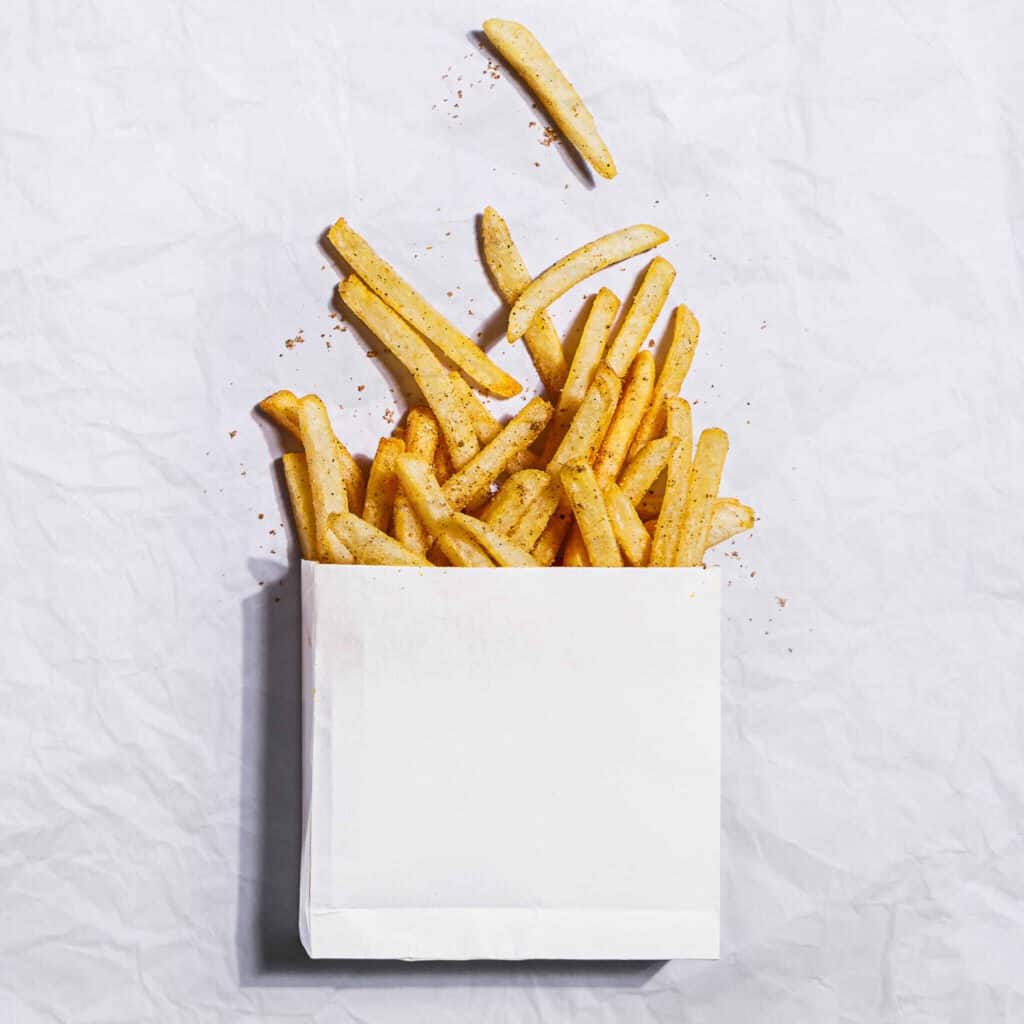 Cuckoo Wings Menu
This menu from Cuckoo is made up of a wide variety of flavorful wings that can be ordered in different quantities.
4 pcs Cuckoo Wings w/ Rice – This item is a satisfying meal option that combines flavorful chicken wings with a side of rice. The chicken wings are expertly seasoned and cooked to perfection, offering a crispy and juicy texture, and then are served with steamed rice to make it a balanced and filling meal that will leave you satisfied.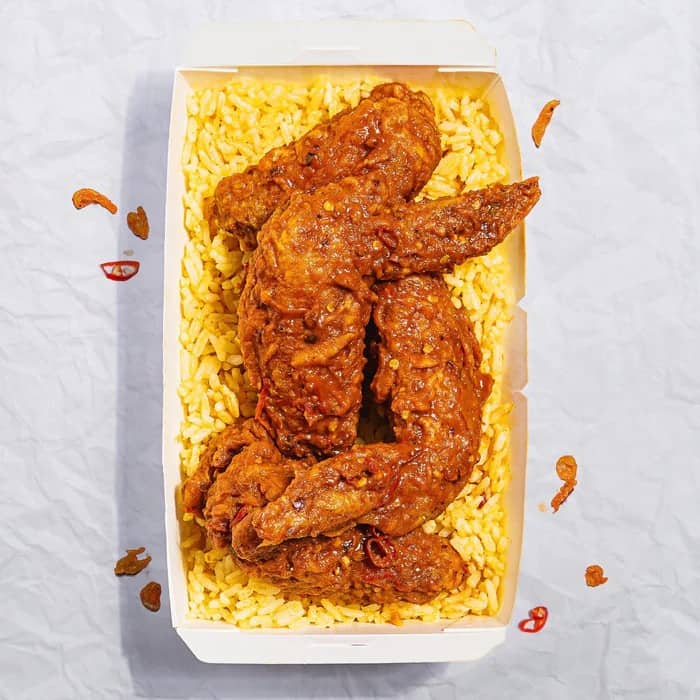 Cuckoo Wings (1/2 Dozen) – This dish features six delicious and well-seasoned chicken wings that are perfect for sharing or enjoying as a main course, especially for chicken lovers that visit Cuckoo. The wings are known for their crispy exterior and juicy meat, providing a delightful eating experience that is worth the money spent on them.
Cuckoo Wings (1 Dozen) – This option is a generous portion of mouthwatering chicken wings that will satisfy even the biggest of appetites. With twelve flavorful and well-cooked wings, this dish is perfect for sharing with a group or as a main course for wing lovers. The wings are served with dipping sauces that complement their savory flavor which enhances the overall flavor of the wings.
Cuckoo Strippers Menu
At Cuckoo, you can find a variety of filling chicken strip options on their menu. If you want a complete meal with rice, they've got that for you. And if you're sharing with friends or family, they offer generous portions of their Cuckoo Strippers. These chicken strips are so tasty that they will definitely satisfy your craving for delicious chicken. So, whether you're dining alone or with company, Cuckoo's chicken strip choices have something for everyone to enjoy!
Cuckoo Bundles
On this menu, you'll find bundles that make it easy and enjoyable to try different delicious dishes. These bundles include a mix of wings and strips in different amounts, so you can choose according to your appetite. Plus, they come with tasty sides like fries, rice, or coleslaw, which makes the meal complete and satisfying. If you want to try a variety of tasty foods all in one go, these bundles are the way to go!
Cuckoo Chix 'Wich
Their menu also has a variety of delicious sandwiches that will surely satisfy you. Each sandwich is made with a lot of care and attention, using really good ingredients. This way, they make sure that every sandwich you try is full of flavor and satisfying to eat.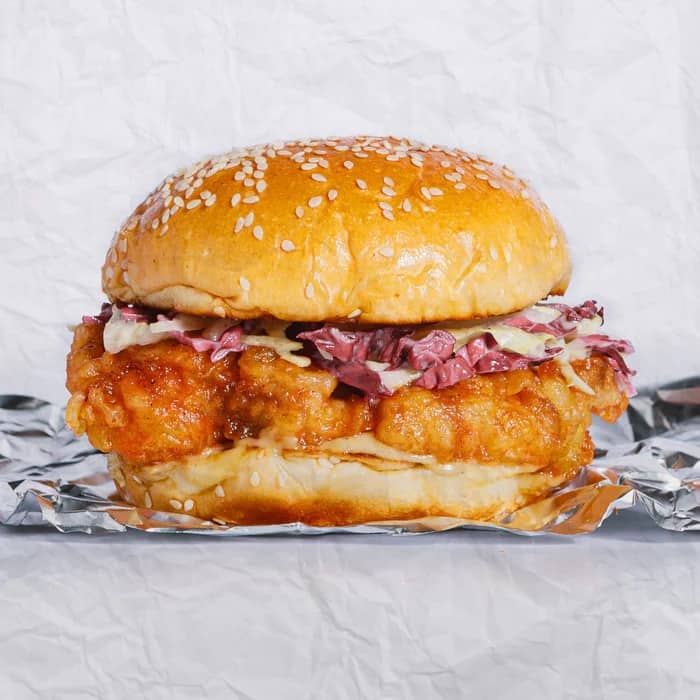 Cuckoo Menu Delivery
Cuckoo provides a menu delivery to make sure that all of its menu items are accessible to a wide number of people. This allows customers even those that are far from their physical stores to able to order their food items through third-party delivery services like FoodPanda and GrabFood.
Social Media Pages
Follow their social media pages to stay up-to-date with the latest promotions, drool-worthy deals, and exciting events. From crispy classic fried chicken to innovative and bold flavors, we've got something to satisfy every chicken lover's taste buds. Join the online community to be part of the #CuckooFriedChicken experience.
Facebook: https://www.facebook.com/cuckoofriedchicken
Instagram: https://www.instagram.com/cuckoo_chicken
Email: [email protected]
Website: https://cuckoo.momentfood.com/
FAQs
What type of cuisine does Cuckoo serve?
Cuckoo Philippines provides both locals and tourists with a mix of local and international cuisines.
Where is Cuckoo located?
You can visit Cuckoo in the City of Makati in the Philippines.
What are some popular dishes at Cuckoo?
Some of the most popular items at Cuckoo are chicken wings, mac and cheese, and fries.
Does Cuckoo offer any specialty drinks?
No, Cuckoo only offers local brand beverages.
Does Cuckoo accept credit card payments?
Yes, Cuckoo also accepts credit card payments in addition to their cash payment option.
Conclusion
Cuckoo is the best place to go to in the Philippines if you are looking for a vibrant and trendy restaurant that offers a fusion of modern and traditional flavors. With its innovative menu, stylish ambiance, and commitment to quality, Cuckoo provides a memorable dining experience for guests seeking a unique culinary adventure. Cuckoo aims to provide their customers with satisfying meals through their creative presentations of the diverse selection of dishes that they offer making them the most sought-after restaurant in the Philippines.