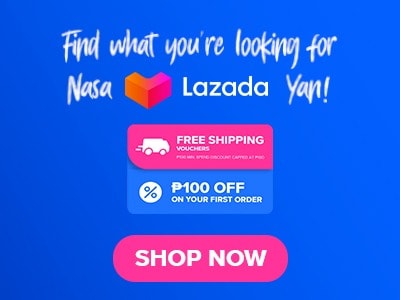 Comfort foods are loved for their satisfying goodness that makes people feel happy. The comforting cuisines in the Streetyard menu will give you a meal that is beyond ordinary as it offers simple yet innovative and delicious foods. It redefines the ordinary dining experience as the convergence of flavors in every food it serves blends perfectly. In this article, we will discuss the background, best-sellers, and the menu offered by Streetyard.
Below, you'll find the updated list of Streetyard menu prices.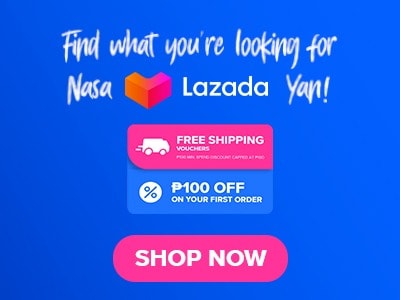 Menu Items
Prices (PHP)

Meals

Pesto Herbed Porkchop (Rice Included)
225
Sour Cream Chops (Rice Included)
245
Hang-Over Chops (Rice Included)
245
SM1 - Pesto Herbed Pork Chops, Rice, Half Carbonara
290
SM2 - Pesto Herbed Porkchop & Full Carbonara
330
SM3 - Pesto Herbed Porkchop + Rice + Hald Impasta
305
SM4 - Pesto Herbed Porkchop + Full Impasta
345
Impasta (Solo)
175
Impasta (Group)
720
Carbonara with Smoked Pork Ham (Solo)
165
Carbonara with Smoked Pork Ham (Group)
680
Carbonara with Smoked Pork Chicken Ham (Solo)
165
Carbonara with Smoked Pork Chicken Ham (Solo)
680
Add Ons
Soy Sauce
2
Extra Sliced Cucumber
10
Extra Rice
25
Half Rice
20
Extra Hang-Over Sauce
50
Extra Sour Cream Sauce
50

Snacks

Grilled Sandwich With Smoked Pork Ham
145
Grilled Sandwich With Smoked Chicken Ham
145
Macaroni and Cheese with Pork Toppings (Solo)
85
Macaroni and Cheese with Pork Toppings (Double)
160
Macaroni and Cheese with Beef Toppings (Solo)
90
Macaroni and Cheese with Beef Toppings (Double)
170
Nachos with Pork Toppings (Regular)
115
Nachos with Pork Toppings (Group)
440
Nachos with Beef Toppings (Regular)
120
Nachos with Beef Toppings (Group)
470

Group Meals

#cc
Group Meal A : 6 Pesto Porkchop + Group Carbonara
1915
Group Meal B : 8 Pesto Porkchop + Group Carbonara
2325
Group Meal C: 6 Pork Chops with Special Sauce + Group Carbonara
2048
Group Meal C: 8 Pork Chops with Special Sauce + Group Carbonara
2500

Salads

Hawaiian Coleslaw Special
45

Desserts

Fudgy Brownie
35
Strawberry Panna Cotta
35

Drinks

Coke Zero in Can
70
Coke in Can
70
Sprite in Can
70
Royal Can
70
Bottled Water
25

Extras & Add-Ons

Plain Rice
25
Extra Sliced Cucumber
10
Dining Set
7
About Streetyard
Streetyard is one of the well-known restaurants in Cebu that was founded to serve affordable, comforting, and delicious foods that guests will want to return for more. The elements of its food and ambiance create a unique blend, giving diners a journey they will surely remember. It is easy to access, as its branches are strategically located in Cebu, such as shopping malls.
Streetyard Menu Best Seller
Streetyard is known for its hearty cuisine packed with flavors and satisfying goodness. These are some of the best-selling dishes of this restaurant that will make you want to come back for more.
Pesto Herbed Pork Chop – The pork chop is marinated evenly with local herbs and virgin olive oil and seared perfectly until it absorbs the flavor and becomes tender. It is served with white rice, which completes this meal. Customers can also add extra items, such as soy sauce, sliced cucumber, rice, and other sauces, to make it more flavorsome.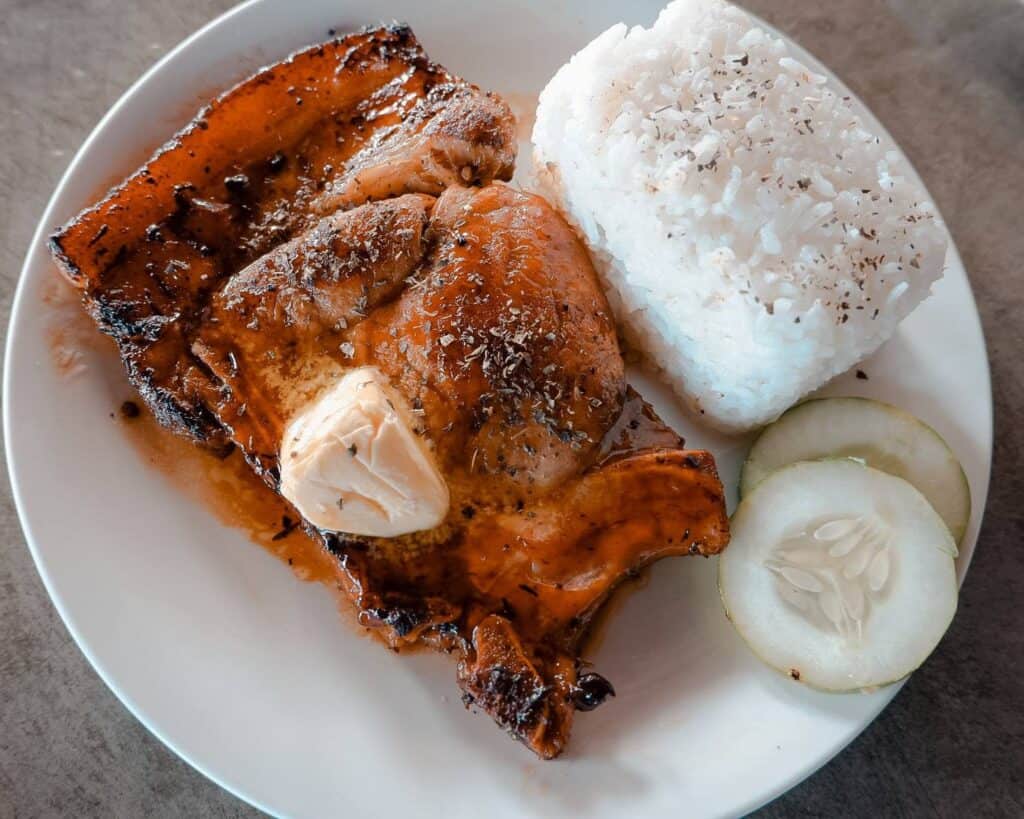 Carbonara with Smoked Pork Ham – It is made by cooking fettuccine pasta with smoked pork ham, mushroom, and cream and garnishing it with herbs and spices. This pasta has rich, creamy, smoky, and savory flavors that combine perfectly with pasta. You can add extra parmesan cheese or smoked ham to enhance its flavor.
Super Meal 1 – A complete meal consisting of Streetyard's popular cuisines, such as pesto herbed pork chops, a half serving of carbonara, white rice, and a slice of fresh cucumber. The dishes served in this meal combine perfectly, giving diners a filling and pleasurable meal.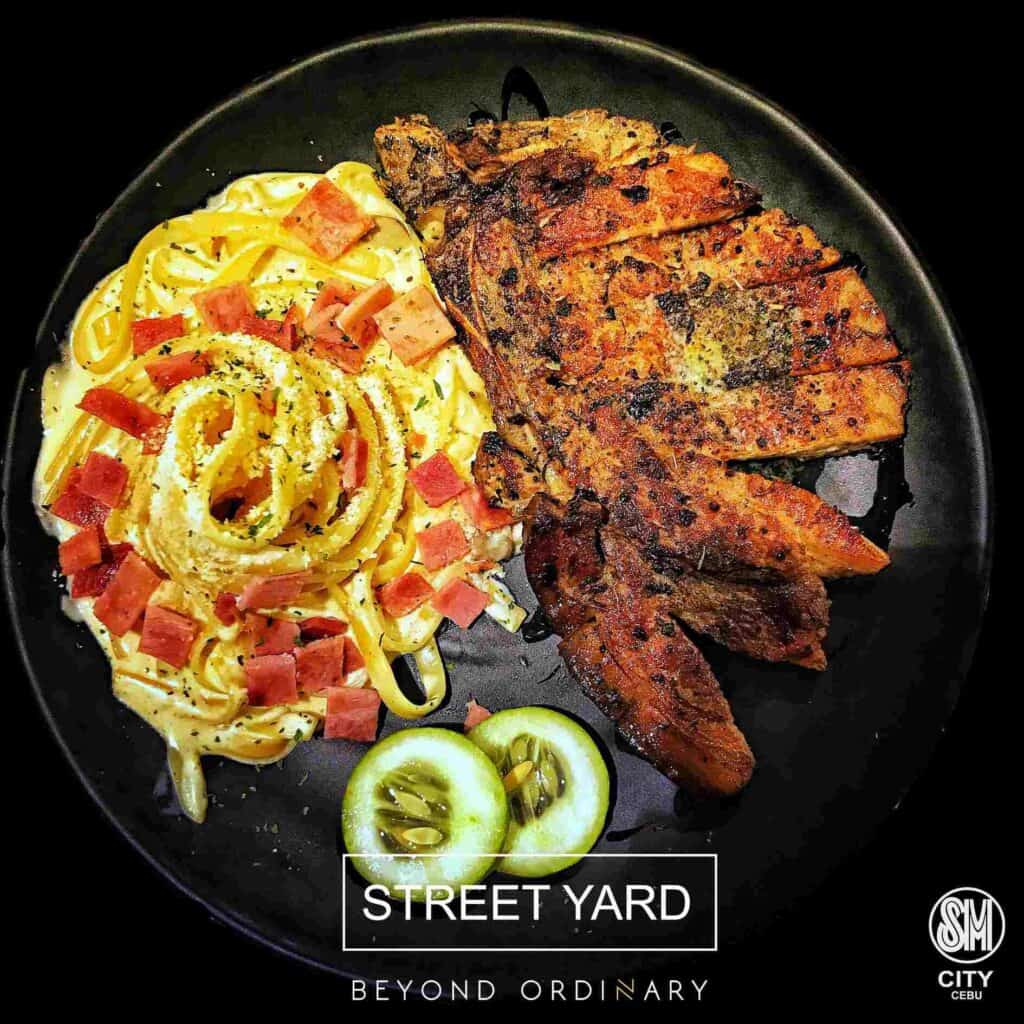 Super Meal 2 – In this super meal, a full serving of carbonara, slices of cucumber, and pesto herbed pork chop are served. It has a generous serving, so it will surely satisfy your cravings, and if you want to make it more satisfying, you can add rice, sauces, and other extras.
Hang Over Chops – One of the meals loved by the crowd where pork chop is marinated with rich and luscious mushroom cream sauce. The enjoyable taste of the sauce and the special spices garnished with it combine well with the pork chop's juiciness, meatiness, and tenderness.
Streetyard Menu Meals 
The meals of Streetyard comprise pork chops smothered with special sauces, impasta, and carbonara with smoked meat. These cuisines are prepared using the best and most innovative ingredients to make them unique and enjoyable.
Sour Cream Chops – The mushroom cream sauce with a kick of sour or tangy flavor is slathered in a delicious pork chop. It is paired with white rice garnished with special spices, adding a layer of aroma and delicious flavor.
Impasta – A unique carbonara where pasta is cooked with ground pork, cheese, and tomato sauce. It is creatively placed on a plate and garnished with cheese powder and special herbs, making it enticing and appealing.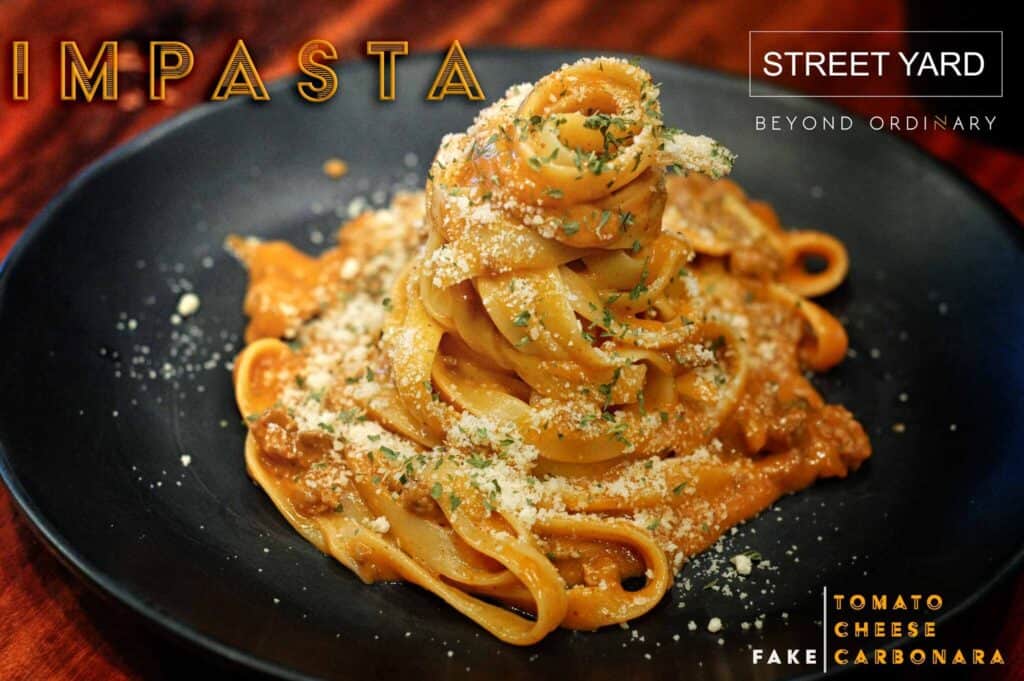 Carbonara with Smoked Chicken Ham – Streetyard offers two varieties of carbonara, so if you prefer smoked chicken ham over pork, this is the cuisine that will satisfy your cravings. The smoked chicken ham imparts a smoky flavor and distinctive taste to this pasta.
Streetyard Snacks Menu
The snacks offered by Streetyard consists of grilled sandwich, macaroni and cheese, and nachos that are available in different varieties. These cuisines are highly palatable, making them exciting and enjoyable in every bite.
Grilled Sandwich – It is a tasty snack that is bursting with delicious flavors, as the ciabatta bread is stuffed with smoked ham, pineapple, cucumber, tomato, caramelized onion, and special dressing. The ham in this sandwich is available in chicken and pork variants that are both tender, juicy, and flavorful.
Macaroni and Cheese – A perfect meal that kids will surely love, as it is creamy, cheesy, and satisfying. The macaroni and cheese are topped with spiced ground meat, which is available in pork and beef varieties. It comes in solo and double serving sizes, catering to different dining needs.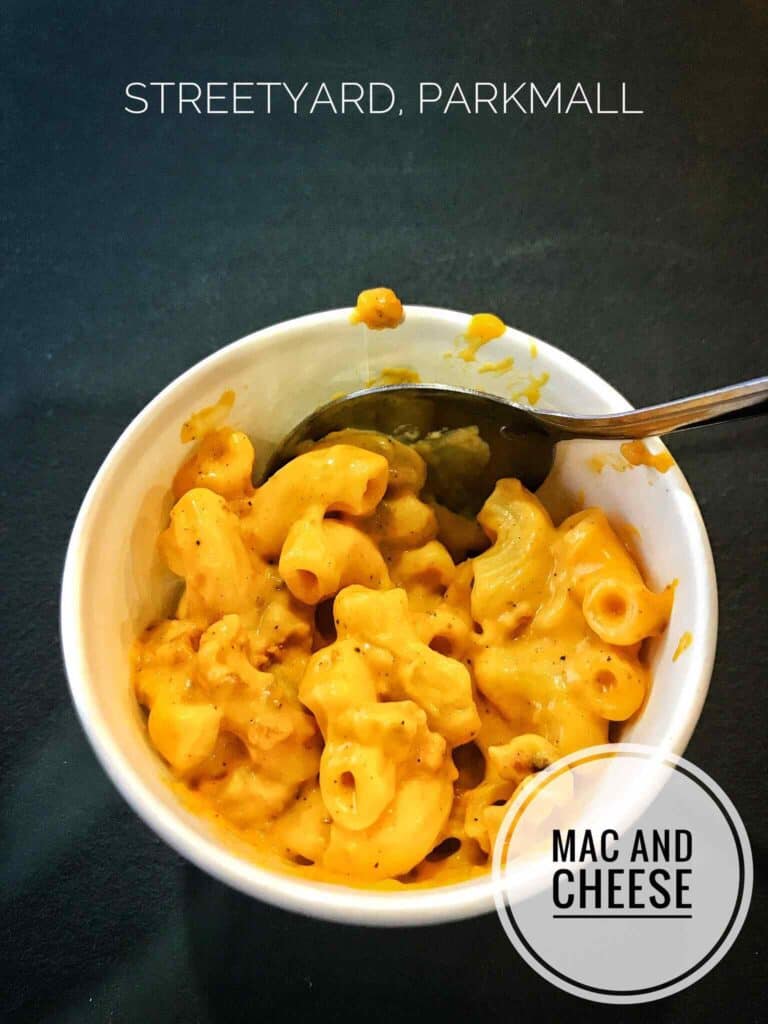 Nachos – The crispy nacho chips are served with hearty salsa, cheese sauce, and spiced ground pork. It is available in regular and good-for-sharing servings of three to four people. This is a perfect snack and a good appetizer that will whet your appetite, making you crave more.
Group Meals
Streetyard offers a Group Meals menu that is perfect for those who are dining in groups with six to eight members. The dishes served in these group meals are the all-time favorites of its patrons, such as porkchop and carbonara. 
Group Meal A – It is a meal perfect for six people, as it comes with hearty carbonara and six servings of pork chop flavored with pesto. The rice is not included in this meal, but you can add an extra rice to give yourself a complete meal.
Group Meal B – This meal includes eight pieces of pesto pork chop and group carbonara. It is suitable for eight people, as it has a generous serving and everyone will surely love its taste. For those members of the group who want a filling meal, they can add rice to this meal.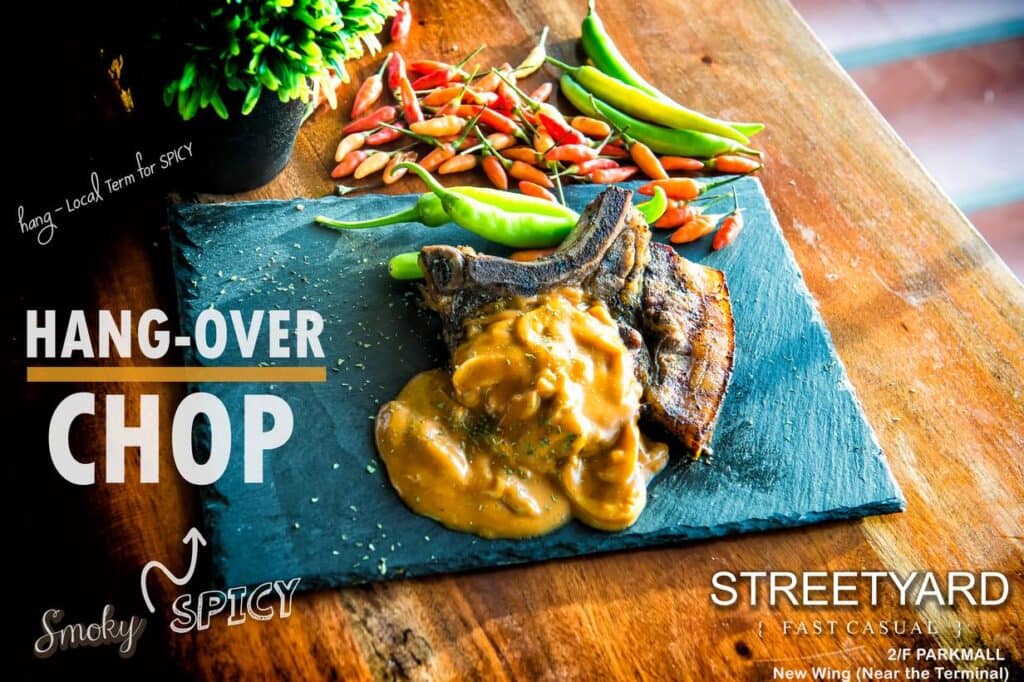 Group Meal C – Enjoy the delicious taste of the cuisines served in this group meal with your family, friends, or colleagues. It comes with group carbonara and pork chop with a special sauce of your choice. The choices of sauces for the pork chop are hang-over and sour cream.
Salads
The salad served by Streetyard is Hawaiian Coleslaw Special. It comes with carrots, pineapples, and shredded carrots garnished with the restaurant's spiced blended specialty sauce. It is an eye-catching dish, as its ingredients are creatively arranged on the plate. The vibrant color, creative presentation, and refreshing goodness of this salad meal will encourage you to try it. If you want a healthy meal, this salad meal is an excellent choice.
Desserts
Streetyard offers sweet and delicious desserts like fudgy brownies and strawberry panna cotta. The chewy texture and chocolatey goodness of brownie make it one of the favorite desserts of its customers. It also offers panna cotta, where delicious sweetened cream is topped with strawberry sauce. The sweetness of this dessert creates a sense of balance in meals, making you feel satisfied.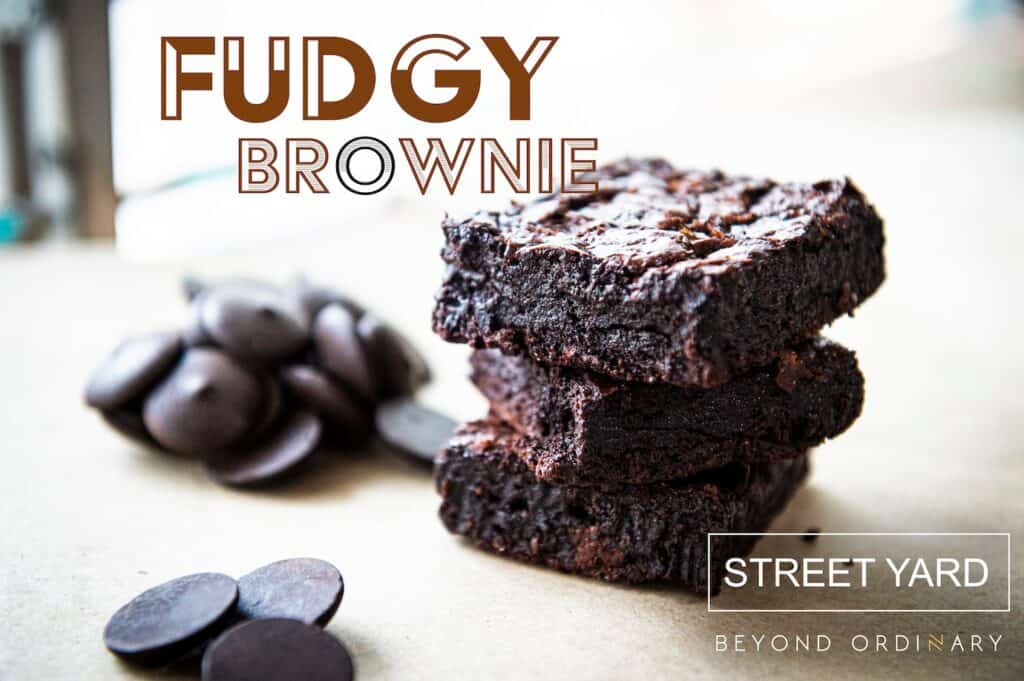 Streetyard Menu Delivery
Visit its website at https://www.streetyard.ph/order to order your favorite cuisines from Streetyard. You can also search its store on leading platforms, such as Foodpanda and GrabFood, to have your meals delivered right to your doorstep. 
Social Media Pages
If you're a foodie looking for a unique dining experience, then you should definitely follow Streetyard's social media pages on Facebook, Instagram, and Twitter.
Facebook: https://www.facebook.com/streetyardph
Instagram: https://www.instagram.com/snakyardph
Website: https://www.streetyard.ph/contact
FAQs
What is Streetyard?
Streetyard is a dining place with several branches in Cebu serving meals and snacks.
Where are the branches of Streetyard located?
The branches of Streetyard are located in several accessible locations in Cebu, such as Parkmall, Mandaue City; Central Bloc, IT Park, Cebu City; Snackyard; SM City Cebu; and SM Consolation.
What are some of the must-try dishes in Streetyard?
Some of the must-try dishes in Streetyard are the pork chop, mac and cheese, carbonara, and grilled sandwich.
Does Streetyard offer a vegetarian option?
Streetyard offers cuisine perfect for vegetarians, such as Hawaiian Coleslaw Special salad.
What are the modes of payments accepted by Streetyard for delivery?
Streetyard accepts GCash, Paymaya, and Bank Transfer payments when you order directly from them, while its third third-party delivery partners offer card payments and Cash on Delivery payment methods.
Conclusion
The Streetyard menu consists of simple selections of cuisines suited to the different preferences of its customers. It offers delicious, creative, and innovative cuisines that will create a special place in your heart when you try them. This restaurant is one of the dining places you should try when you visit Cebu, as its cuisines are budget-friendly and ideal for people from all walks of life.