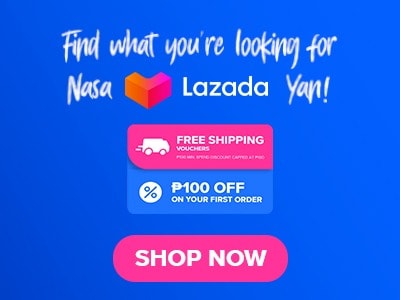 Looking for a place that offers a snack that captures the essence of the authentic flavors of Filipino treats? Then look no further and visit DHB Snack House. DHB Snack House's menu is filled with snack items that are crafted to showcase a variety of classic and beloved Filipino treats, bringing the essence of local street food and comfort snacks to a cozy and inviting setting. Each item that is on DHB Snack House's menu showcases the unique blend of sweet, salty, sour, and umami that Filipinos know and love.
Below, you'll find the updated list of DHB Snack House menu prices.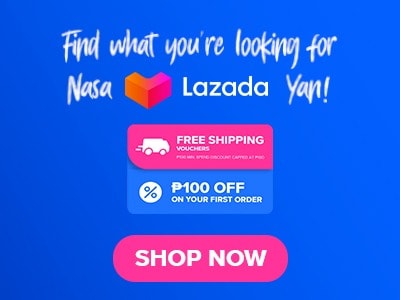 Menu Items
Price (PHP)

Healthy Lemon Juice

Lemon Cucumber
89
Blue Lemonade
69
Pure Lemon Juice
79
Cold Lemon Tea
39
Lemon Yakult
89
Red Iced Tea
69
Lemon Coke
89
Strawberry Lemon
89

Hongkong Fried Noodles

Hk Pork Siomai
49
Hk Sharksfin Dumplings
49
Hk Pork Tonkatsu
49
Hk Japanese Siomai
49
Hk Gyoza Dumplings
49
Hk Chicken Siomai
49
Hk Shanghai Roll
49
Hk Shrimp Siomai
59

Rice Toppings

Rt Pork Tonkatsu
79
Rt Skinless Longganisa (3pcs)
79
Rt Beef Tapa
79
Rt Pork Siomai (4pcs)
79
Rt Chicken Siomai (4pcs)
59
Rt Tocino
59
Rt Shanghai Roll (3pcs)
59
Rt Japanese Siomai (4pcs)
79
Rt Beef Siomai (4pcs)
79
Rt Luncheon Meat (3pcs)
79
Rt Shrimp Siomai (4pcs)
59
Rt Sharkskin Dumplings (4pcs)
59

Silog Meals

Pork Tonkatsusilog
99
Tapsilog
99
Hotsilog
79
Skinless Longsilog
99
Hamsilog
79
Tocilog
99
Hungarian Silog
109
Luncheon Meat Silog (2pcs)
79

Sandwiches & Fries

Fries
35
Cheesy Footlong Sandwich
69
Cheese Burger (Buy1take1)
55
Regular Burger (Buy1take1)
45
Ham, Egg & Cheese Sandwich
49
Burger & Egg Sandwich
49
Hungarian Sandwich
89
Egg Sandwich
29
Jumbo Hotdog Sandwich
49
Ham & Egg Sandwich
45
Ham Sandwich
29
Ham & Cheese
39
Burger, Egg & Cheese
55

Classic Milk Tea

Okinawa Classic Milk Tea
59
Winter Melon Classic Milk Tea
59
Taro Classic Milk Tea
59

Premium Milk Tea

Cookies & Cream Premium Milk Tea
69
Caramel Sugar
69
Mango Cheesecake
69
Matcha Premium Milk Tea
69
Chocolate Premium Milk Tea
69
Dark Chocolate Premium Milk Tea
69
Hazelnut
69
Black Forest
69
Thai
69
Dalgona
69

Iced Coffee

Mocha Cafe Latte
69
Cafe Latte
69
Milk Chocolate
69
Cappucino
69
White Coffee
69
Coffee Macchiato
69

Fried Dimsum

Japanese Siomai (8 Pcs)
59
Pork Siomai (8 Pcs)
59
Shanghai Roll (6 Pcs)
59
Chicken Siomai (8 Pcs)
59
Beef Siomai (8pcs)
59
Sharksfin Dumplings (8pcs)
59
Shrimp Siomai (8pcs)
59

Pinoy Street Foods

Squid Ball (10 Pcs)
49
Kikiam Small (12 Pcs)
49
Fish Ball (20 Pcs)
49
Chicken Ball (10 Pcs)
49
Kikiam Big (8 Pcs)
49
About DHB Snack House
DHB Snack House is a traditional snack house located at Batasan Hills Q.C. This snack house captures the essence of home-cooked goodness giving homage to the culinary heritage and the heartwarming flavors of the Philippines that have been passed down through generations. DHB Snack House aims to be a place where stories are exchanged and where connections are deepened over shared meals. The cozy ambiance and welcoming staff create an inviting atmosphere that encourages customers to linger and come back for more.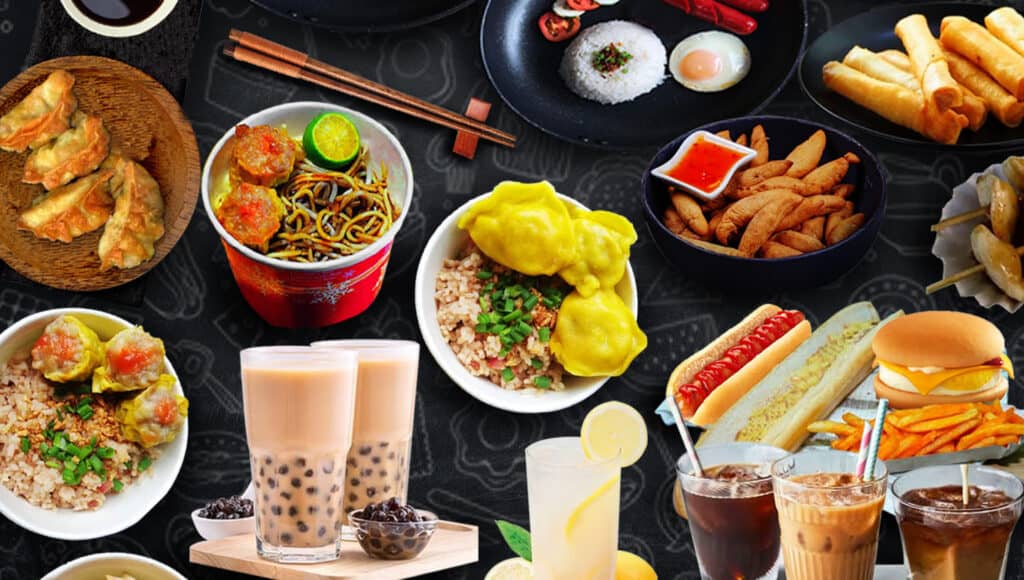 DHB Snack House Menu Best Seller
This menu offers a wide variety of flavorful options that capture the essence of Filipino cuisine.
Pork Tonkatsu – It is a mouthwatering dish that features crispy breaded pork cutlets, which makes for a satisfying and filling treat. The outer layer of this pork tonkatsu from DHB Snack House is perfectly fried to a golden-brown crisp, while the meat remains tender and juicy on the inside.
Japanese Siomai – These bite-sized dumplings menu from DHB Snack House are filled with a flavorful mixture of ground meat and vegetables, wrapped in a wrapper bringing forth a combination of umami-rich ingredients, and the skillful preparation which results in a delicious and savory appetizer that is perfect for sharing.
Beef Tapa – This thinly sliced beef is marinated to perfection, offering a savory and slightly sweet flavor profile, and then grilled to tender perfection resulting in a hearty and satisfying dish that pairs wonderfully with a serving of garlic fried rice and a side of sunny-side-up egg.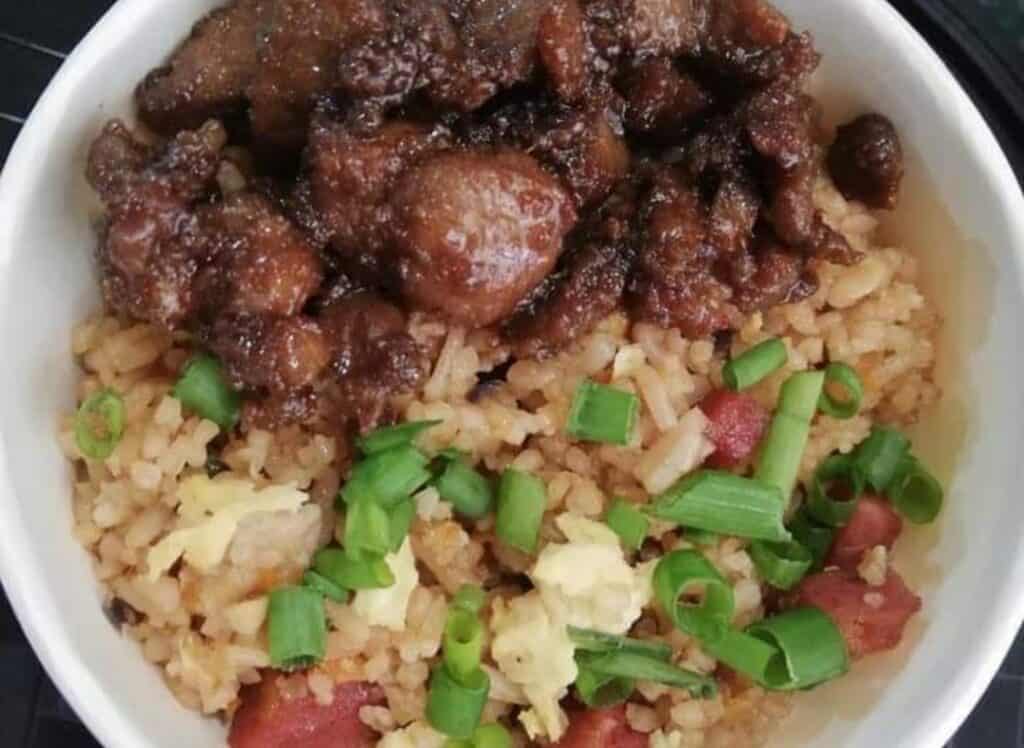 Cold Lemon Tea – This refreshing beverage is infused with the zesty flavor of lemons offering a perfect balance of citrusy tartness and subtle sweetness making for a great accompaniment to the savory dishes on DHB Snack House's menu.
Healthy Lemon Juice
This menu is filled with different variety of beverages that offer a range of flavors that perfectly complement the menu's diverse selection of dishes.
Lemon Cucumber – This drink combines the bright and tangy flavor of lemon with the subtle and refreshing taste of cucumber which results in a light and refreshing beverage that is sure to quench your thirst during a hot day.
Blue Lemonade – A lemonade infused with a striking blue hue making it not only delicious and refreshing but also eye-catching. The combination of the classic lemonade flavor with a twist of blue adds a fun element to the dining experience making it a great choice for anyone who enjoys a fruity and colorful beverage.
Pure Lemon Juice – This variety of lemon juice is made from freshly squeezed lemons delivering a pure and intense burst of citrus flavor. It's a simple yet effective choice for those that are looking for a refreshing and natural beverage.
Hongkong Fried Noodles
This menu from DHB Snack House is filled with different variety of dishes that have taken inspiration from Hongkong cuisine.
HK Pork Siomai – These bite-sized dumplings are filled with a savory mixture of pork and fragrant spices, then carefully wrapped in a rice wrapper. The flavors are well-balanced, with the umami-rich pork complemented by the subtle seasoning but enhanced with the dipping sauce that is served alongside it.
Hk Sharksfin Dumplings – These dumplings showcase a combination of finely minced ingredients, including seafood and aromatic seasonings that are encased in a thin and delicate wrapper.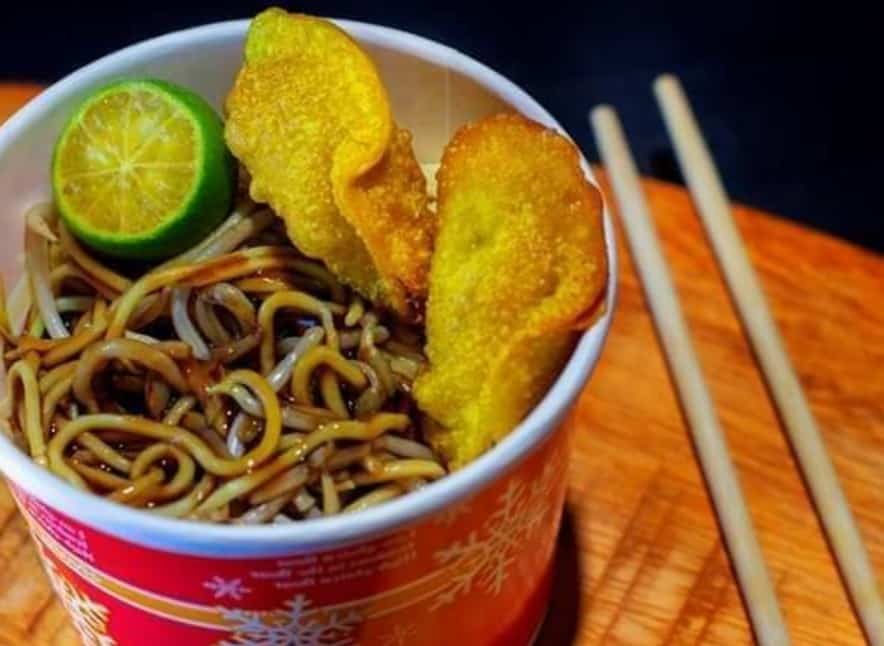 HK Pork Tonkatsu – This dish features a breaded and deep-fried pork cutlet that is crispy on the outside and tender on the inside and then served with a tangy and savory sauce that greatly enhances the dish' textures and flavors.
Rice Toppings
An affordable yet diverse menu awaits you from DHB Snack House, featuring a wide range of options, from classics like Beef Tapa and Adobo Flakes to international favorites like Pork Tonkatsu and Chicken Karaage. Their skilled chefs take great care in preparing each Rice Topping dish to ensure that you enjoy a satisfying and flavorful meal. Choices include Rt Pork Tonkatsu, Rt Skinless Longganisa (3pcs), Rt Beef Tapa, Rt Pork Siomai (4pcs), Rt Chicken Siomai (4pcs), Rt Tocino, Rt Shanghai Roll (3pcs), Rt Japanese Siomai (4pcs), Rt Beef Siomai (4pcs), Rt Luncheon Meat (3pcs), Rt Shrimp Siomai (4pcs), and Rt Sharkskin Dumplings (4pcs).
Silog Meals
Silog Meals are delicious traditional breakfast combinations that provide a unique and satisfying dining experience. These dishes, including Pork Tonkatsusilog, Tapsilog, Hotsilog, Skinless Longsilog, Hamsilog, Tocilog, Hungarian Silog, and Luncheon Meat Silog (2pcs), are beloved by almost every one of us. DHB Snack House prepares them with care to ensure a great tasting and truly satisfying experience.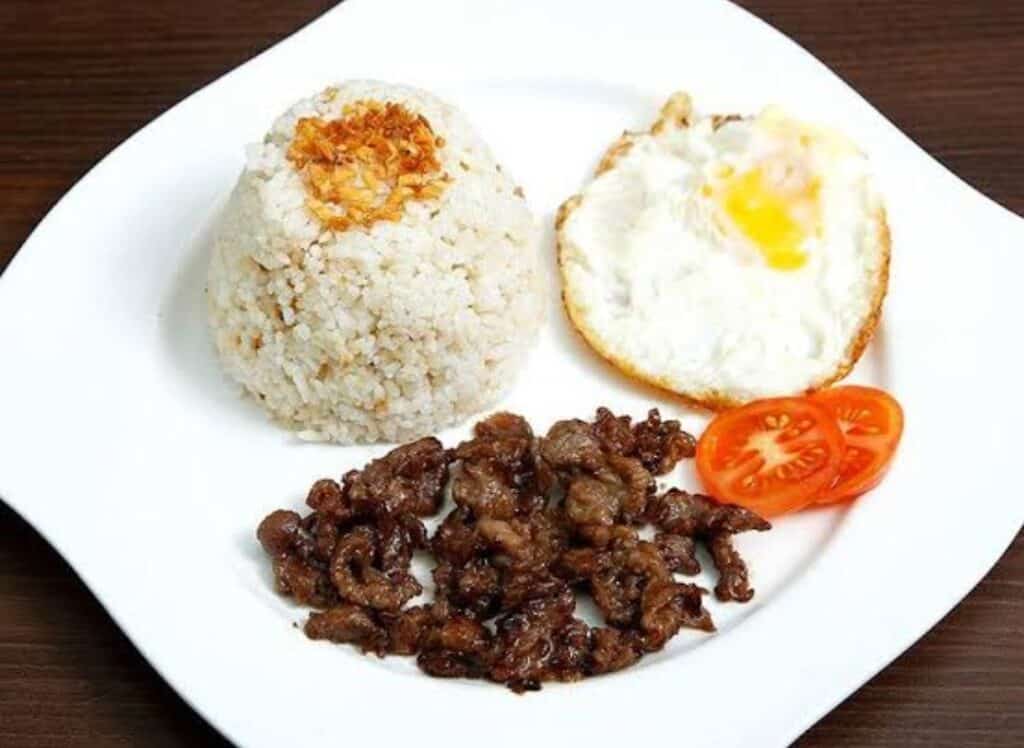 Sandwich and Fries
The DHB Snack House menu offers a wide selection of sandwiches and fries to cater to various tastes. Combining these delicious sandwiches with crispy French fries creates a satisfying and filling meal, perfect for those seeking a quick and tasty bite. Options include cheesy footlong sandwiches, cheeseburgers, regular burgers (available in a buy one, take one deal), and a variety of other sandwiches like ham and egg, Hungarian, jumbo hotdog, and more. With this menu, there's something for everyone to enjoy a scrumptious and convenient meal.
DHB Snack House Menu Delivery
DHB Snack House offers a handy menu delivery service for their loyal customers who can't make it to the restaurant. This makes it easy for them to get their beloved dishes from DHB Snack House using delivery platforms like FoodPanda.
Social Media Pages
Supporting their digital platforms is a testament to your love for good food and great experiences. Their restaurant is a haven for those seeking delectable bites that ignite the senses and warm the heart. Dive into the world of DHB Snack House and savor every moment.
Facebook: https://www.facebook.com/DHBSNACKHOUSE
Instagram: https://www.instagram.com/dhbsnackhouse
FAQs
What is DHB Snack House?
DHB Snack House is a Filipino restaurant that offers a variety of traditional and beloved snacks, treats, and dishes from the Philippines.
Where are the locations of DHB Snack House?
DHB Snack House has multiple branches set up around Metro Manila.
What types of cuisine do they serve at DHB Snack House?
DHB Snack House specializes in Filipino cuisine, making it a place where locals and visitors alike can enjoy authentic Filipino flavors
Are there any special promotions for frequent customers?
Yes, DHB Snack House does provide special promotions to its regular customers.
What are some popular dishes on the menu at DHB Snack House?
DHB Snack House's most popular items are the Pork Tonkatsu, Beef Tapa, and Silog Meals.
Conclusion
DHB Snack House is the perfect place for anyone that is looking forward to having a taste and experiencing the authentic Filipino snacking culture. With a menu that spans a wide range of flavors, from savory to sweet, this snack house offers a truly memorable experience that lets you experience the flavors of the Philippines. So whether you are craving classic street food or traditional desserts, there will always be an item on DHB Snack House's menu that will surely satisfy you.