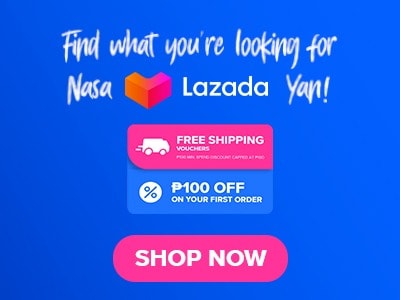 There are many popular fast-food chains in the Philippines that offer a diverse and flavorful menu to cater to different tastes. One of which is BIGGS. This restaurant takes pride in serving generous portions of delicious dishes that have become favorites among Filipinos. Their menu features a wide range of choices, from classic Filipino meals to international dishes, all of which are prepared and served using fresh and high-quality ingredients and sophisticated and masterful cooking techniques. And with the restaurant's consistency in providing delicious and affordable meals, it has become a go-to place for locals and tourists that are looking for a tasty and satisfying meal.
Below, you'll find the updated list of BIGGS menu prices.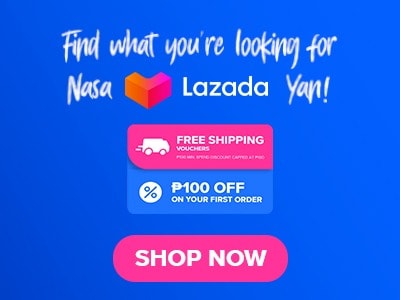 Menu Items
Price (PHP)

Classic Meals

Beef Salpicao
279
Tenderloin Tips
279
Salisbury Steak
269
Sizzling Tofu With Mushroom
259
Pork Cordon Bleu
269
Ribs & Smoked Chicken
699
Baby Back Ribs
449
Smoked Chicken
299
Chicken Salisbury
269
Pork Kebab With Java Rice
269
Korean Spare Ribs
379
Tanguigue Steak
299
Tuna Salpicao
299
Daing Na Bangus
269
Bicol Special
279

Burgers and Sandwiches

Tower Burger
479
Extreme Supreme Burger
259
California Tuna Sandwich
129
Bacon Cheese Burger
129
Cheesy Burger
129
Classic Burger
119
Extreme Reuben Burger
299

Pasta

Bigg's Spaghetti Platter
259
Bigg's Carbonara Platter
259
Bigg's Spaghetti with Chicken
219
Bigg's Carbonara with Chicken
239
Bigg's Spaghetti with Pizza Bread
155
Bigg's Carbonara with Pizza Bread
175
Bigg's Carbonara
139
Bigg's Spaghetti
129

Chicken Meals

Bigg Deal
319
Chicken and Kebab Meal
289
Crispy Chicken (2-piece)
279
Cajun Chicken (2-piece)
309
Bigg Treat Macaroni
218
Cajun Chicken (1-piece)
179
Crispy Chicken
149

Chicken in a Box

Chicken in a Box (6-Pieces)
669
Chicken in a Box (8-Pieces)
899

Snacks

French Fries
99
Extreme Platter
259
Tokwa't Baboy
119

Breakfast

American Slam
239
Country Breakfast
229
Franks and Egg
199
Tapsilog
209
Goto with Egg
119
Goto
109

Salad Delights

South Western
199
Nena's Harvest
199
Creamy Macaroni Salad
129

Beverages

Rock n' Roll Iced Tea
89
Pineapple Juice
89
Softdrinks
79

Shakes and Coolers

Ripe Mango Shake
119
Mango Graham Shake
119
Cookies N' Cream Shake
119

Desserts

Carrot Cake
169
Berries Cheesecake
169

Soup of the Week

Crab and Corn Soup
69

Top Siders

Macaroni Salad
59
Mashed Potato
59
Oriental Salad
59
Coleslaw
59
Vegetable Medley
59
Kimchi
59
About BIGGS
BIGGS is a popular fast-food chain in the Philippines that was founded in the year 1983. It is known for its delicious and affordable menu offerings and has since become a popular go-to dining destination for most locals and tourists in the nearby areas of each of its branches. The name of the restaurant comes from the word big, which reflects the generous serving sizes of their meals. The restaurant aims to provide customers with satisfying and flavorful food in generous serving sizes that will leave them coming back for more.
BIGGS Menu Best Sellers
This menu is a highlight reel of BIGGS' crowd-favorite treats. It's like a greatest hits collection that brings together the best of the best, ensuring you get to savor the top picks no matter where you choose to enjoy them.
Beef Salpicao – The beef salpicao from BIGGS is a delicious and savory dish that features tender beef chunks sauteed in a flavorful garlic-infused sauce. The beef is perfectly cooked, tender, and has rich flavors, making it the best possible dish for meat lovers that visit BIGGS.
Tenderloin Tips – These are bite-sized pieces of tender beef cooked to perfection from BIGGS and are absolutely must-try items. This dish is seasoned well to highlight the natural flavors of the meat making it a simple yet satisfying option for those who enjoy the taste of high-quality beef.
Salisbury Steak – A comforting and classic steak menu from BIGGS that is made with a juicy beef patty smothered in savory mushroom gravy. The patty is well-seasoned and cooked just right, resulting in a hearty and satisfying meal that brings a comfortable sensation and warmth in every bite.
Baby Back Ribs – These ribs that BIGGS are offering are mouthwatering treat that features tender and juicy pork ribs that are glazed with a flavorful barbecue sauce. The ribs are well-marinated and slow-cooked to perfection, resulting in a flavorful and satisfying dish that will leave customers wanting more.
Korean Spare Ribs – These ribs are a delicious and unique treat that combines the tenderness of pork spare ribs with the bold flavors of Korean cuisine. The ribs are marinated in a delicious Korean sauce, giving them a unique and delightful taste that will surely please the customers' taste buds.
BIGGS Classic Menu
This menu is a vibrant mix of classic meal choices that you'd find in households all over the Philippines. It's like a snapshot of everyday flavors that Filipinos know and love, bringing together a diverse range of dishes that resonate with locals and visitors alike.
Chicken Salisbury – A delicious meal item that features a juicy and tender chicken breast served with savory mushroom gravy. The chicken is cooked to perfection and served with flavorful sauce, which makes it a satisfying and filling meal that fits anyone's budget perfectly.
Pork Kebab With Java Rice – This menu is made with tender and flavorful pork pieces marinated in a special blend of spices and then served with fragrant and tasty Java rice, making it a complete and satisfying meal for pork lovers that visit BIGGS.
Tuna Salpicao – This tuna dish has a unique twist on the classic salpicao dish, featuring tender chunks of tuna sauteed in a delicious garlic-infused sauce. The tuna is cooked just right, delivering a burst of flavors that seafood lovers will definitely enjoy.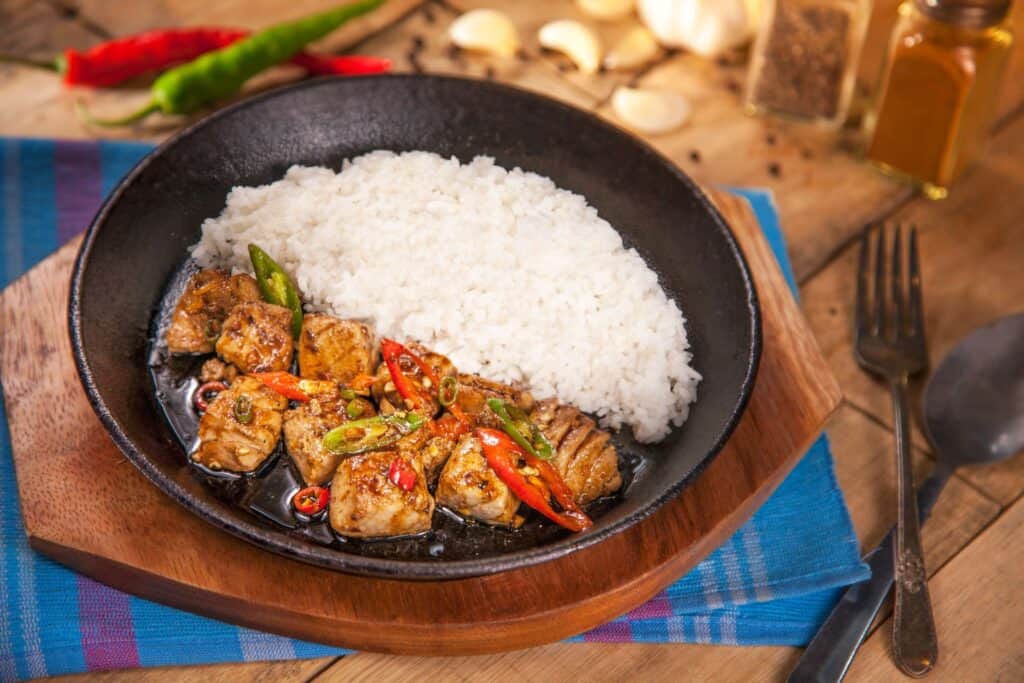 Burgers and Sandwiches
This menu is made with a wide selection of burgers and sandwiches for a more affordable but still satisfying meal.
California Tuna Sandwich – This sandwich is a refreshing and delicious choice that features a tuna filling that is mixed with creamy mayonnaise, vegetables, and other ingredients to provide a delightful burst of flavors and a satisfying texture to it.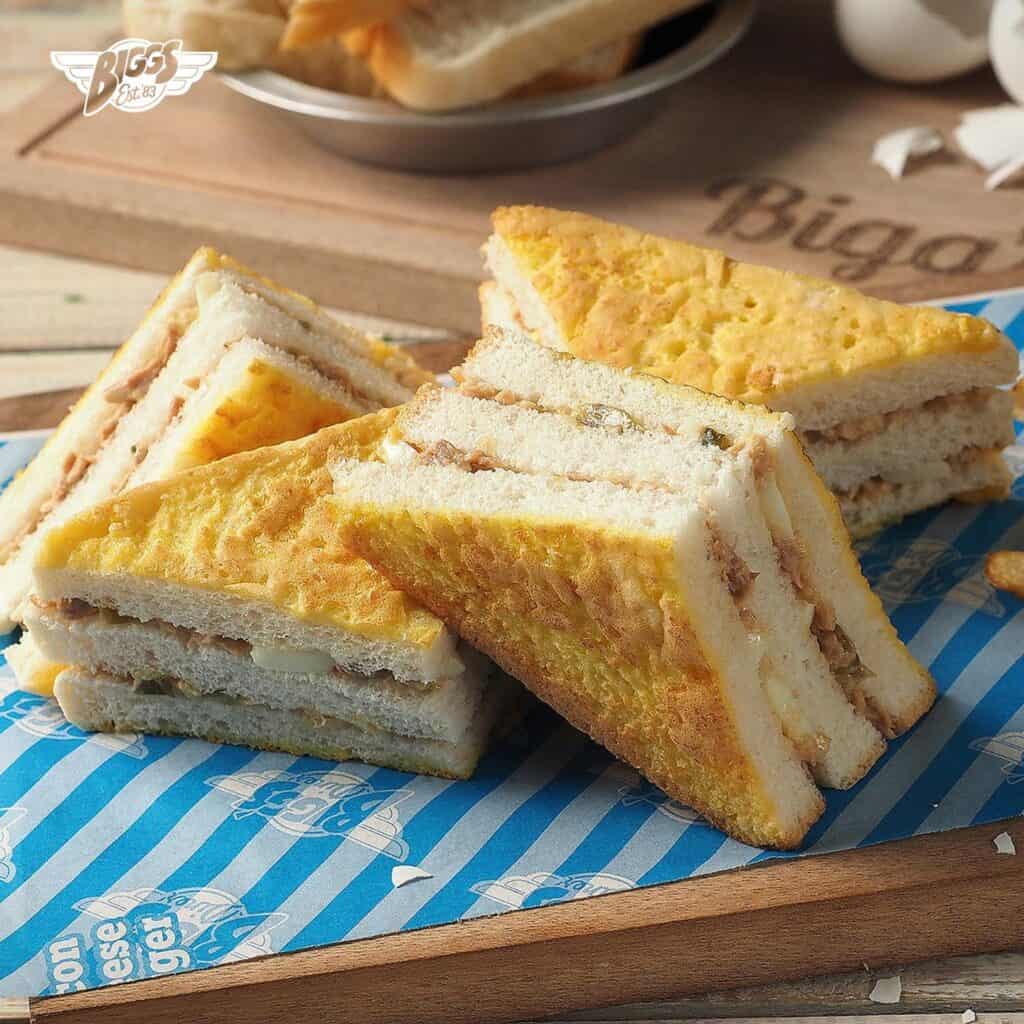 Bacon Cheese Burger – It is a mouthwatering treat that features a juicy beef patty topped with crispy bacon and melted cheese. This burger's combination of savory and smoky flavors makes it a satisfying option for burger lovers that want to try a hearty burger.
Cheesy Burger – This burger is a delicious choice that features a juicy beef patty topped with a generous amount of melted cheese. It is a simple yet satisfying option that will give cheese and burger lovers a great time during their visit to BIGGS.
Chicken Meals
Indulge in a chicken lover's paradise with this menu of BIGGS, a delightful array of flavorful dishes that celebrate the versatile ingredient. From the satisfying "Bigg Deal" to the tempting "Chicken and Kebab Meal," there's something for every palate. Crispy delights await with options like the "Crispy Chicken" in either two-piece or one-piece choices, and for those seeking a bit of spice, the "Cajun Chicken" offers a zesty kick, also available in both quantities. Don't miss out on the comforting "Bigg Treat Macaroni" to complement your chicken feast. It's no wonder that BIGGS has become a preferred destination for chicken enthusiasts, serving up a variety of tastes and preparations that guarantee a mouthwatering and fulfilling meal.
Breakfast
Kickstart your mornings with a menu that's all about delicious and filling breakfast choices. These options are here to give you a fantastic beginning to your day. Imagine digging into an "American Slam" – a hearty plate that brings together all your breakfast favorites. Or go for the "Country Breakfast" for a comforting start, reminiscent of home-cooked goodness. Looking for something unique? "Franks and Egg" brings a twist to your plate. And don't miss out on the classic Filipino flavors of "Tapsilog" and "Goto with Egg," providing a taste of home with every bite. For those who love the simplicity of "Goto," it's there to warm your heart.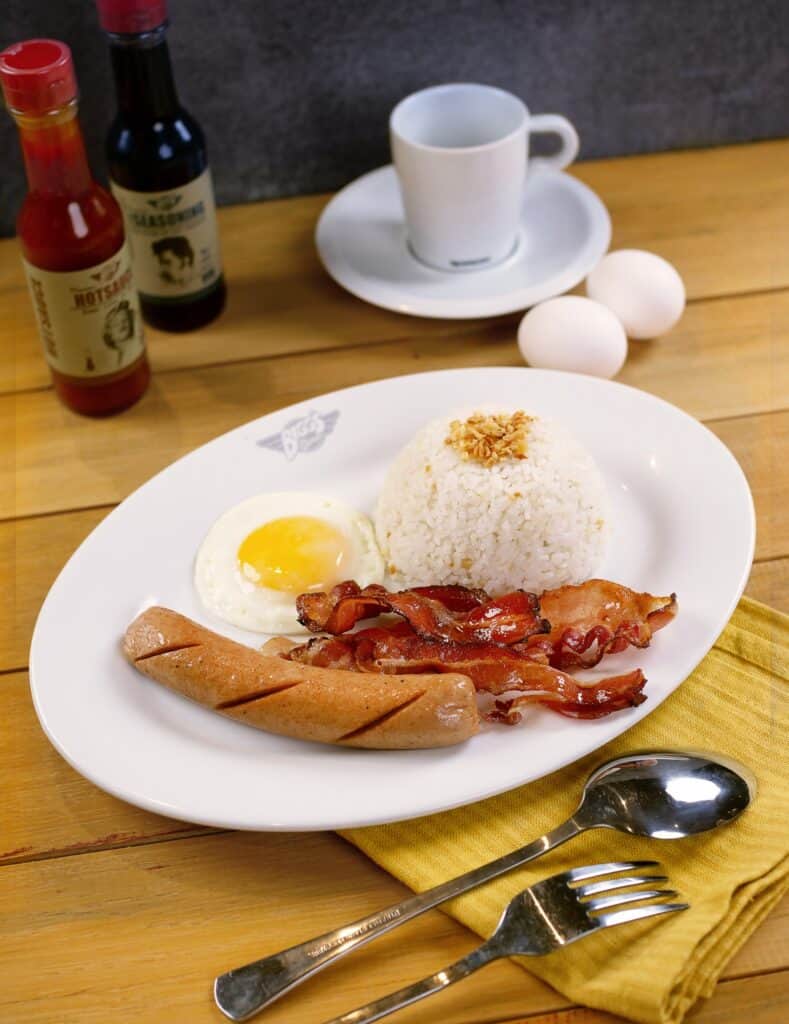 BIGGS Menu Delivery
Craving BIGGS deliciousness but want to stay comfy at home? No worries! Their menu delivery has got you covered. You can now explore their mouthwatering offerings and place orders without leaving your cozy spot. Just hop onto FoodPanda or GrabFood, and you're all set for a tasty feast. It's like having BIGGS right at your fingertips, anytime you fancy. So go ahead, order in, and enjoy your favorite treats without ever stepping outside.
Social Media Pages
Get ready to be wowed by the amazing food adventure with BIGGS on social media. Join their exciting journey and stay in the loop for some seriously delicious content. They'll be serving up a feast for your eyes and taste buds with every post – think mouthwatering photos, special deals, and even cool glimpses of what happens in their kitchen. It's like having a backstage pass to foodie heaven! So, hit that follow button and get ready to be amazed by all the flavor-packed fun they have in store.
Facebook: https://www.facebook.com/makeitbiggs/
Instagram: https://www.instagram.com/biggsphl/
Twitter: https://twitter.com/BiggsDiner
FAQs
What types of food does BIGGS Philippines serve?
Bigg's Philippines serves a variety of food, offering a diverse menu that includes a range of Filipino favorites, such as crispy fried chicken, pork barbecue, and beef tapa.
Does Bigg's Philippines offer delivery services?
Yes, BIGGS Philippines provides delivery services.
Are there vegetarian or vegan options available at BIGGS Philippines?
Yes, they provide vegan options for those with dietary restrictions.
Does BIGGS Philippines have a loyalty rewards program?
BIGGS Philippines provides its customers with rewards to keep them engaged.
Does BIGGS Philippines cater for events and parties?
This establishment also accepts catering services for events and parties. For more information, you can contact them on their social media.
Conclusion
In conclusion, BIGGS is a well-established and popular fast-food chain in the Philippines that is known for its diverse and flavorful menu offerings. From the time it was established in 1983, it has slowly and steadily earned a reputation in the food world by offering generous portions of delicious and affordable meals. The thing that made customers choose this restaurant as their go-to place for meals is BIGGS commitment to using high-quality ingredients and the way how their staff treats and serves their customers.