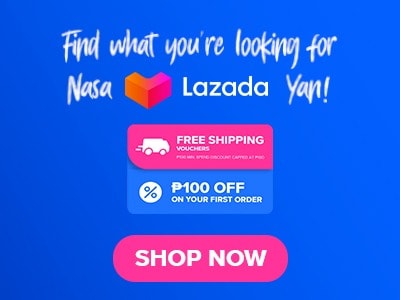 We Filipinos like to relax and unwind with some great food after a long weekday working really hard, In fact, a lot of us used to go outside with family or friends every weekend for this relaxation of exploring foods. Are you looking for a great place to hang out and enjoy delicious meals? Look no more I have a great recommendation for you that I'm sure you'll approve. Have you heard about Nagi Izakaya? If not and you're a fan of Japanese food you'll be interested in our topic for today. The Nagi Izakaya menu offers a lot of delicious Japanese dishes Plus the great thing here is their products are affordable and of course delicious. Let's talk about Nagi Izakaya, their bestseller the foods that they offer, and of course their prices per food. Let's start!
Below, you'll find the updated list of Nagi izakaya menu prices.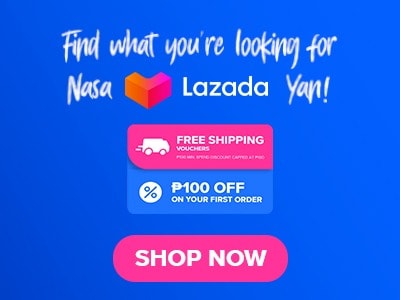 Menu Items
Price (PHP)

Breakfast bento

Chicken Teriyaki Set
550
Mackerel Set
490
Gyoza Set
370
Gyudon Set
550
Nanban Karaage Set
490
Katsu Curry Set
550
Salmon Set
550
Tempura Set
490

Yakimono

Chicken Yakitori
140
Chicken Tail
140
Chicken Neck
140
Chicken Skin
140
Chicken Liver
140
Chicken Wings
180
Bacon Wrapped Enoki
180
Butabara
180
Okra
80
Asparagus
120
Fresh Shiitake Mushroom
180
Onion Leeks
80
Mackerel
380

Salads and tempura

Nagi Salad
360

Otsumami

Gyoza
200
Pork Bun
180
Chicken Bun
180
Edamame
240
Agedeshi Tofu
240
Tofu Steak
320
Truffle Mushroom
320
Magic Mushrooms
320
Chicken Nanban
480
Tamago Yaki
200

Maki, Aburi & Sashimi

California Maki
480
Ebi Tempura Maki
560
Spicy Tuna Maki
480
Aburi Salmon Maki
560
Aburi Tuna Maki
560
Unagi Supreme Roll
560
Scallops Magma Roll
560

Donburi

Chicken Katsu Curry
480
Pork Katsu Curry
590
Hamburg Curry
680
Omurice Curry
440

Chahan

Chicken Chahan
200
Ebi Chahan
220
Chashu Chahan
219
Gohan
100

Wonder ramen

Butao King by Ramen Nagi
520
Black Tsukemen King
780
Wonder Kakuni King
690
Truffle King
780
Classic Crab King
780
Red Wonder Kakuni King
780
Black Curry King
780

Extra toppings

Extra Noodles
110
Tamago
90
Nori
80
Kikurage
70
Cabbage
70
Green Onions
70
About Nagi Izakaya
Nagi izakaya which is also from the group that brought us by Ramen Nagi is the newest hang-out place in town. This place has a modern izakaya and premium ramen concept that will surely capture your attention and tickle your tastebuds once you try their products. This Nagi izakaya is an original idea and after finalizing everything they never wasted any time and opened by May years ago. When it comes to location Nagi Izakaya is easily located and impossible to miss since they are located at the main driveway area of the podium, the establishment itself has glass floor-to-ceiling windows that allow everyone to spot it from afar.
Their place is quite spacious as well they can actually have around 80 dinners all at once. Every menu starts with a small plate. Their menu includes Japanese favorites like yakitori, maki, ramen, tempura, donburi, and many more. When going to their place expect that you will buy more than just ramen I highly recommend that you choose premium offerings, which are exclusively available at Nagi Izakaya.
Nagi izakaya Menu Best Sellers
Here are sample best-selling items of Nagi izakaya.
Crab King – The crab king version of Nagi izakaya is made with breaded soft-shell crab that they deep fried it also has onion leeks tonkatsu broth and nori sheets. Super delicious I mean who wouldn't want to eat a crab hassle-free right? This one is really delicious I really enjoy this with actually anything. It has a fresh and clean taste and a bit of sweetness because of the crab meat. This one is included on their best sellers and a must-try especially if you're a crab lover individual.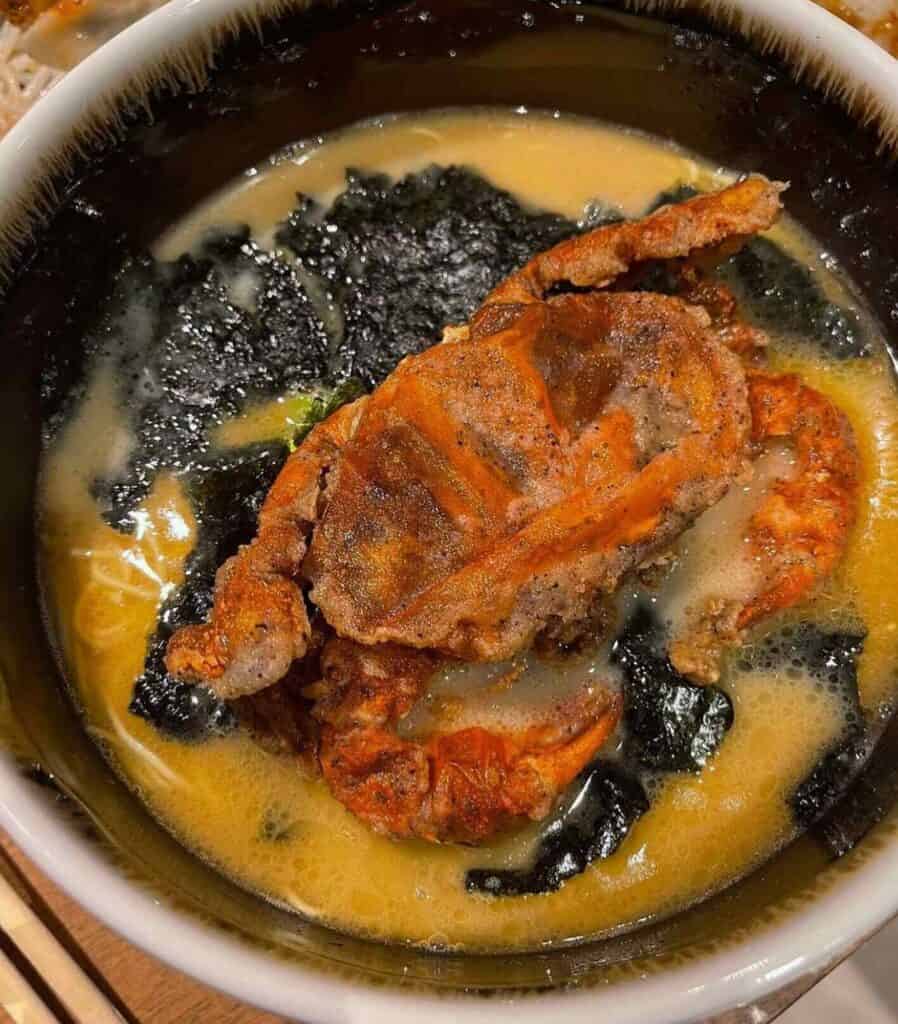 Aburi Salmon Maki – The aburi salmon maki menu of Nagi izakaya is basically a rolled sushi rice with some kani sticks, some slices of mango and cucumber then topped with aburi sauce, and of course, fresh salmon sliced with Japanese mayo mixture, teriyaki sauce, and ebiko. This one is also great for sharing but in my case, I don't want to share since it is so good. This is also a must-try.
Gyoza – This one is quite popular already and their version of gyoza is absolutely delicious. This is made from Boiled dumplings filled with some vegetables and ground pork. The dipping sauce for their gyoza is not spicy but it looks like it is however you can always ask for chili if you want some spicy taste. Their gyoza is one of their best sellers and this is actually my personal favorite. This is also a must-try.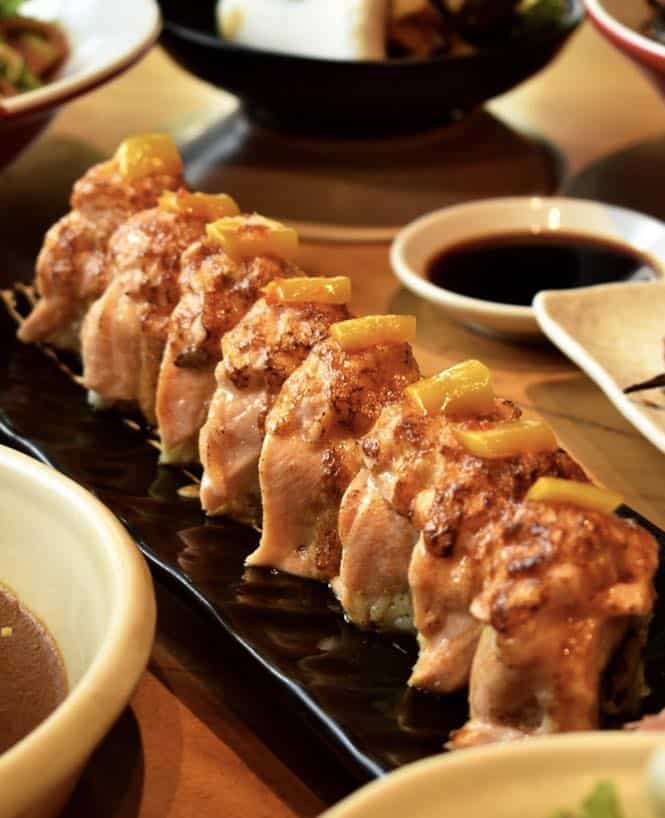 Chicken Nanban – Their chicken nanban is actually a Glazed karaage with tartar sauce as a side. The chicken is big enough not to be considered as bite size and when it comes to the serving size they are generous so this one is great for sharing as well. If you're a chicken meat lover you'll definitely love their chicken nanban. The tartar sauce is amazing with the chicken it gives a whole new flavor.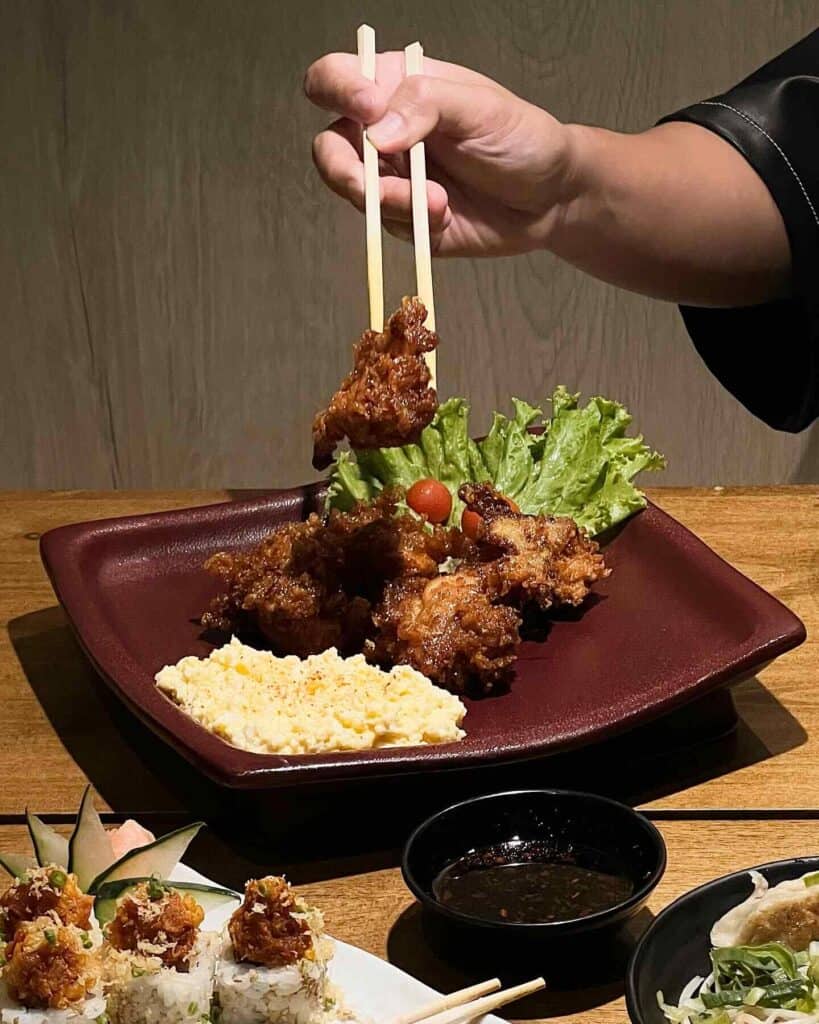 Hamburg Curry – Their hamburg curry is made with a beef burger patty that is juicy and flame grilled. The smoky flavor of the beef patty only adds to the goodness of this dish. This Nagi Izakaya menu is also served with scrambled eggs over Japanese curry sauce. The beef patty goes well with the Japanese curry sauce this is a great choice if you want to have rice instead of noodles. Also, this dish is highly recommended by their staff and after tasting it I will also recommend this one to those who are planning on visiting their store. 
Pork Katsudon – Their version of pork katsudon is made with kurobuta pork (black pig) that they seasoned really well and breaded before deep frying until cooked and golden in color. This is crispy as well. The tenderness of the Kurobuta pork is exceptional and when it comes to the taste of this dish it's amazing and delicious. They serve this with rice and scrambled eggs it also has onion and some leeks to give more flavor and balance to this delicious meal. They also serve this with miso soup.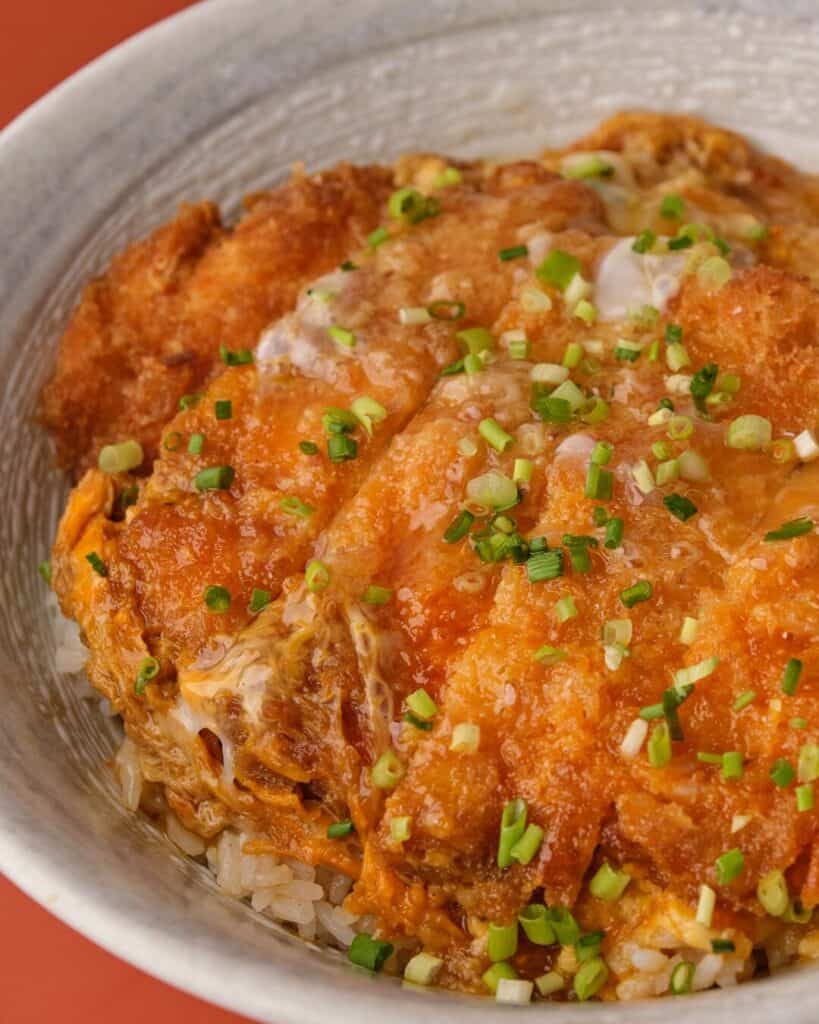 Nagi Izakaya Menu Delivery
Getting the Nagi izakaya dishes you love is now simpler and more convenient than ever. Just make use of external delivery services like Grab Food or Foodpanda. Keep in mind that the availability of items might differ depending on the specific branch you're ordering from.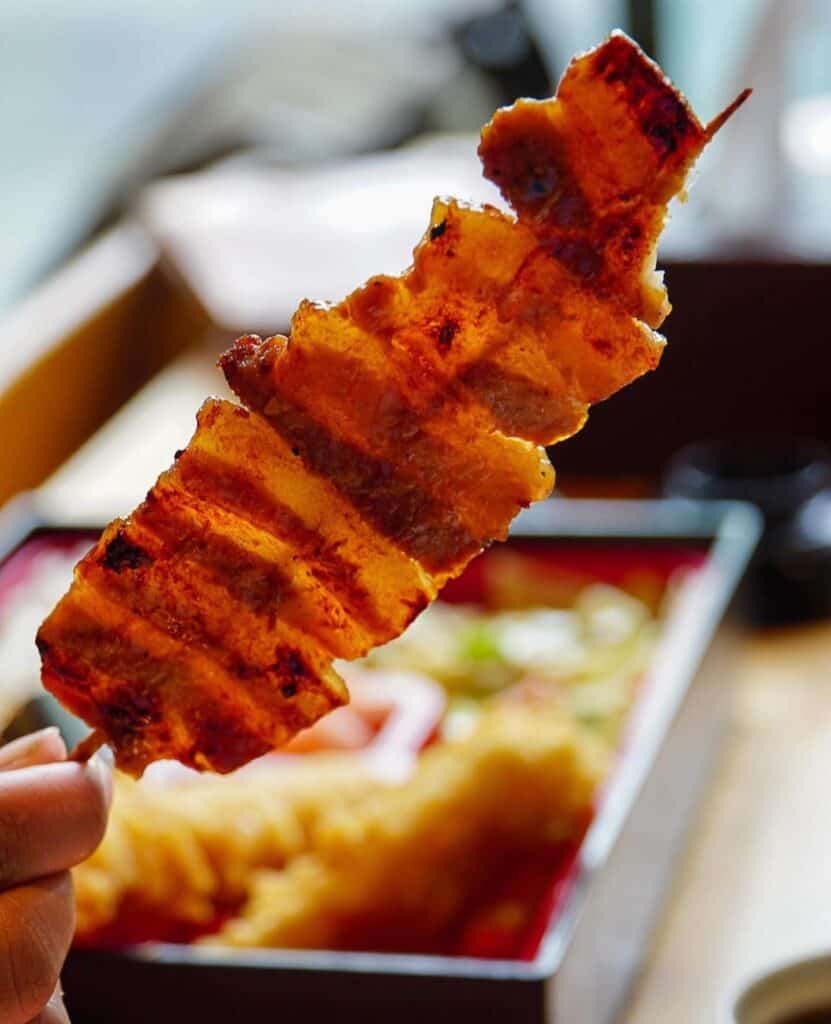 Social Media Pages
Join them in the art of authentic Japanese cuisine by tapping that 'Follow' button – it's not just a click, it's a gateway to a virtual izakaya experience. Brace yourself for a visual feast as we unveil the beauty of their sizzling yakitori, delicate sushi, and savory ramen creations.
Facebook: https://www.facebook.com/p/Nagi-Izakaya
Instagram: https://www.instagram.com/nagiizakayaph
FAQs
How many branches does Nagi Izakaya have?
Nagi Izakaya has 2 branches one in BGC and another one in Pasig City.
What are the operation hours of Nagi Izakaya?
This Japanese restaurant is open from 8:00 in the morning until 10:00 in the evening.
Does Nagi Izakaya have social media pages?
Yes. Nagi Izakaya has social media pages like Facebook and Instagram.
Are they halal-certified?
No. Nagi Izakaya is a not halal-certified restaurant since they serve or use pork products.
Who owns Nagi Izakaya?
It is owned by the same people who own Ramen Nagi. 
Conclusion
Overall experience with Nagi Izakaya is great and I would highly recommend Nagi Izakaya to those who are looking for a great spot to enjoy the weekends with family and friends eat outs. Whether you want to have a great lunch, a merienda, or a good dinner their place is highly recommendable. Nagi Izakaya menu offers a lot of delicious foods and if you're a fan of Japanese cuisine you'll definitely find your favorite on their menu. Their location is perfect as well if you are in the BGC or Pasig area. The place is clean and properly maintained as well and their servings are huge so Nagi Izakaya is really sulit.