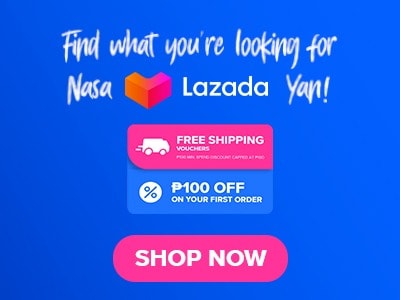 If you are looking for a restaurant that offers the rich and vibrant flavors of Vietnamese cuisine, then Hidden Vietnam is the first place that comes to mind. It offers a wide variety of authentic Vietnamese dishes that capture the true essence of Vietnamese cooking Their menu offerings range from traditional noodle soups to delicious rice dishes and flavorful grilled meats, each of which showcases a unique combination of fresh ingredients, herbs, and spices that define Vietnamese cuisine. So whether you are a fan of Vietnamese cuisine or just curious about how it tastes like Hidden Vietnam is the best place to have a memorable Vietnamese dining experience.
Below, you'll find the updated list of Hidden Vietnam menu prices.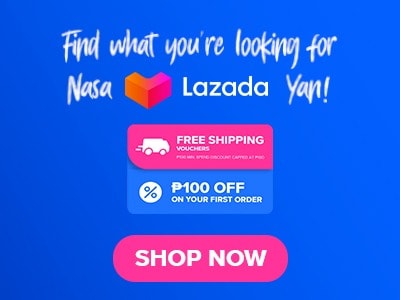 Menu Items
Price (PHP)

A La Carte

Fried Spring Roll
241
Breaded Tofu
241
L1. Low Carb Meal
241
L2. Low Carb Meal
241
Fresh Spring Roll
247
Shrimp Spring Roll
260

Snacks

Viet Burrito (B1T1)
234
Tamarind Wings
241
Vietnamese Nachos
202
Fish And Chips
202
Cheesy Bacon Fries
208

Dessert

Mango Sticky Rice
195

Saigon Meals

Saigon Solo
234
Saigon Duo
683
Saigon Family
1645

Platters

Tamarind Wings Family
925
Saigon Bundle
3633
Mui Ne Bundle
1645
Mix Platter Option 1
1164
Fresh Roll Platter
780
Breaded Tofu Platter
975
Stir Fry Noodles Family
943
Mix Platter Option 2
1164
Mango Sticky Rice Family
845
Banhmi Sandwich Platter
727
Shrimp Rolls Platter
1235
Fried Rolls Platter
1145
Mix Fresh & Fried Roll Platter
1164

Noodles Based

Stir Fry Noodles
260
Beef Pho
247
Crispy Fried Noodles
273
Chicken Pho
592
Spicy Stirfry Noodles Shrimp
247

Banh Mi & Burgers

Bahn Mi Ga
228
Bahn Mi BBQ
241
Viet Beef Burger
267
Bahn Mi Bo Nuong
254
Banh Mi (Meatless)
228

Viet Rice Meals

Chili Chicken
202
Chargrilled Pork
202
Shrimp Fritters
241
Chili Pork
202
Kids Meal
195
Tamarind Wings Meal
215

Pizza

Vietnamese Pizza
176

Drinks

Signature Fruit Tea
143
Vietnamese Iced Coffee
150
Blended Milktea
143
Vietnamese Hot Coffee
124
Vietnamese Lime Iced Tea
143
Vietnamese Beer
124
About Hidden Vietnam
Hidden Vietnam is a Vietnamese restaurant located in Cavite, Philippines, that aims to bring the authentic flavors of Vietnam to its customers. The restaurant's concept revolves around offering affordable and delicious Vietnamese cuisine, providing a memorable dining experience for guests. Hidden Vietnam takes pride in using fresh and quality ingredients, ensuring that each dish is prepared with care and attention to detail. The delicious food paired with a wonderful ambiance makes Hidden Vietnam a great place for family and friends to enjoy a simple but memorable meal.
Hidden Vietnam Menu Best Seller
Stir Fry Noodles – This menu has an enjoyable combination of flavors and textures that came from the noodles that are cooked to perfection, and the stir-fried vegetables added to it which provides the dish a nice crunchy texture.
Beef Pho – It is a standout dish in Hidden Vietnam with a rich and aromatic broth that is infused with a medley of herbs and spices. The tender slices of beef and rice noodles create a satisfying and comforting meal making this dish perfect for any time of the day.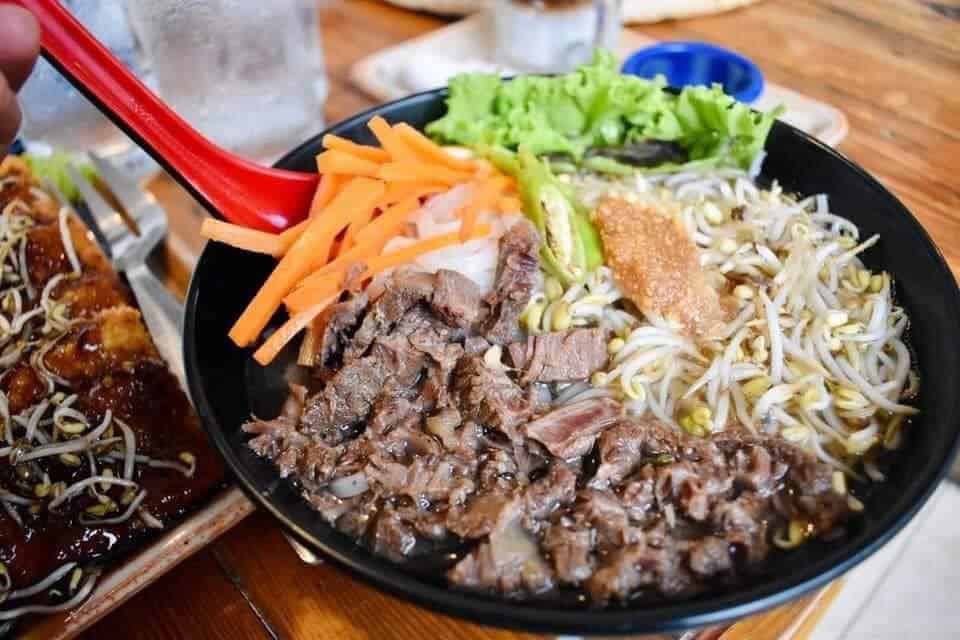 Chicken Pho – This option is a lighter alternative to the beef version, but no less delicious. The chicken is tender and juicy, complemented by the flavorful broth and fragrant herbs making this dish a notorious and hearty bowl.
Bahn Mi Ga – The Bahn Mi Ga is a Vietnamese sandwich filled with flavorful chicken, fresh vegetables, and a drizzle of savory sauce. The bread is crisp and soft, creating a perfect balance of textures making it a delicious and enjoyable option for a quick and satisfying meal.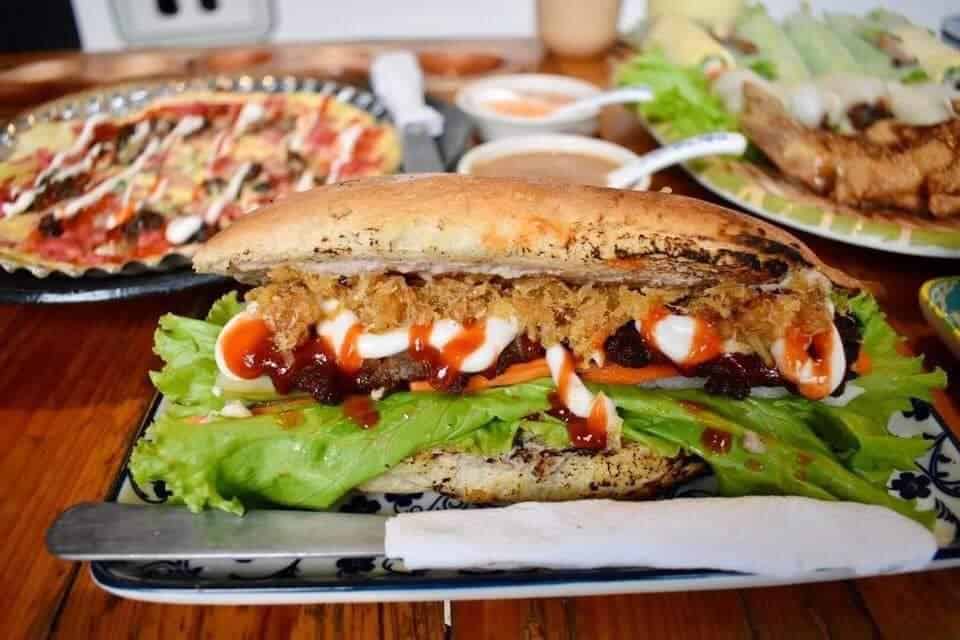 Spicy Stirfry Noodles Shrimp – This dish is perfect for those that want a little bit of heat in their noodles. The juicy shrimp that makes up this dish is cooked to perfection, and the spicy sauce adds a kick to the dish.
Viet Rice Meals
This menu of Hidden Vietnam is filled with a wide range of rice meals with Vietnamese twists making each one of them unique and filled with flavors.
Chili Chicken – The main ingredient of this dish is chicken which is coated in a spicy chili sauce which makes it more enjoyable to eat due to the added heat to the dish. The combination of the savory chicken and the bold chili flavor creates a memorable and satisfying experience for those who enjoy a bit of heat.
Shrimp Fritters – These fritters are a delicious and enjoyable appetizer item at Hidden Vietnam. The crispy exterior of the fritters gives way to juicy shrimp inside. The fritters are well-seasoned and served with a dipping sauce that enhances the dish's overall flavor.
Chargrilled Pork – The pork in this dish is marinated to perfection which results in a tender and flavorful grilled meat with a smoky and charred aroma that elevates the overall taste of the dish. It is complemented by a delicious dipping sauce which makes it more satisfying and mouthwatering.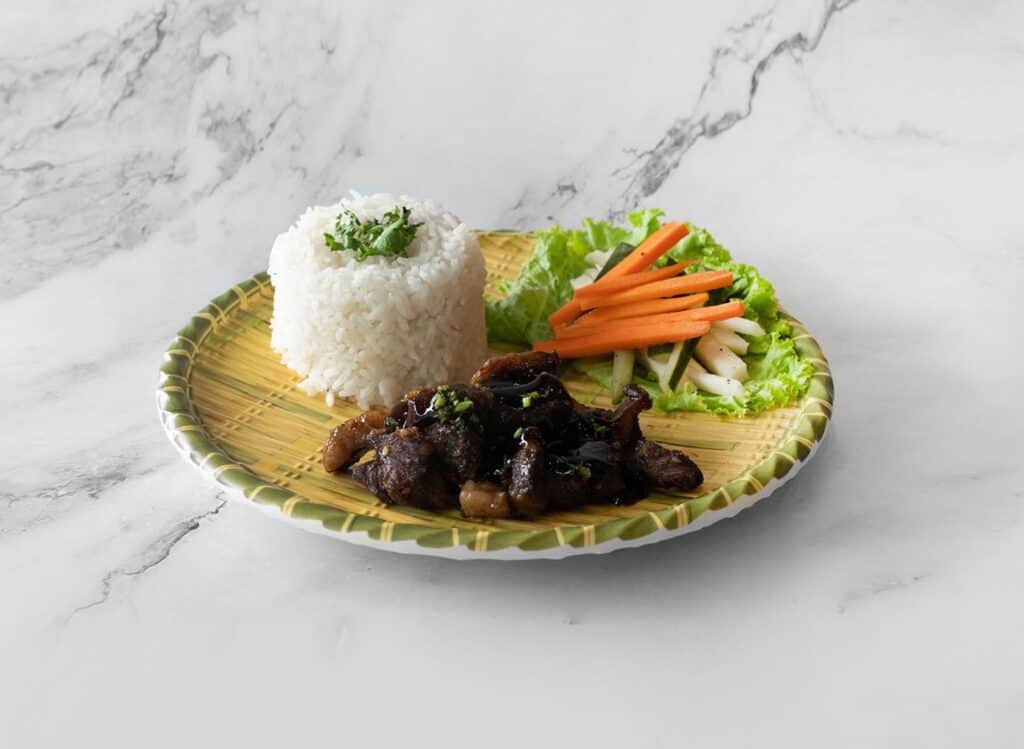 Saigon Meals
This menu is filled with dishes that are a staple of Saigon, a city in Vietnam that is known for its delicious food dishes.
Saigon Solo – The Saigon Solo meal menu at Hidden Vietnam is perfect for those dining alone or with a smaller appetite. This dish provides customers with two main dishes that are combined with their choice of two side dishes which allows them to sample a variety of items from Hidden Vietnam's menu.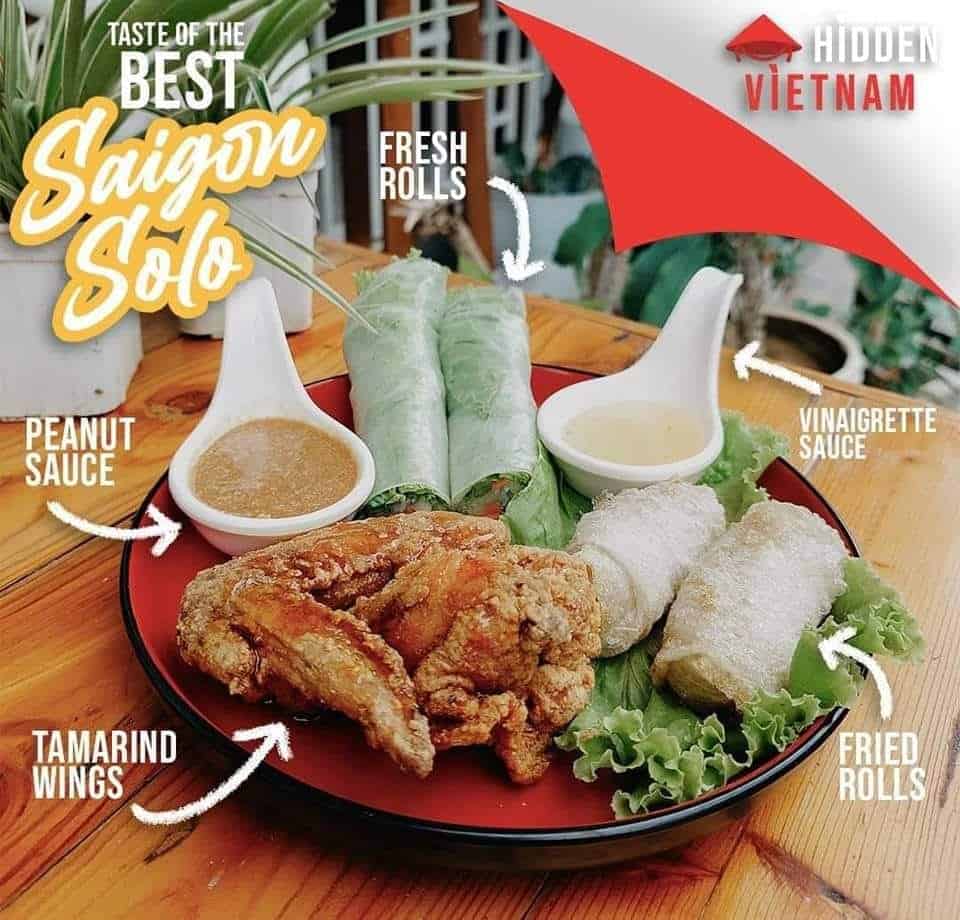 Saigon Duo – The Saigon Duo meal option is designed for two people, making it an ideal choice for couples or friends dining together. It offers a delightful combination of two main dishes, along with a selection of sides, allowing diners to sample a variety of flavors from the menu.
Saigon Family – The Saigon Family meal option is perfect for larger groups or families as it provides a generous spread of main dishes and sides, ensuring that everyone can enjoy a hearty and delicious Vietnamese meal together. It's a great option for gatherings and occasions when you want to share the flavors of Hidden Vietnam with your loved ones.
Banh Mi & Burgers
Introducing Hidden Vietnam's Banh Mi & Burgers menu, where the delicious blend of Vietnamese and Western tastes creates something special. Savor a delightful variety of sandwiches and burgers that cater to everyone, young and old alike, thanks to their comforting familiarity and mouthwatering flavors. Indulge in options like the savory Bahn Mi Ga, the rich Bahn Mi BBQ, the classic Viet Beef Burger, the flavorful Bahn Mi Bo Nuong, and the satisfying Banh Mi (Meatless) – all crafted to bring joy to your taste buds with a fusion of the best from both worlds.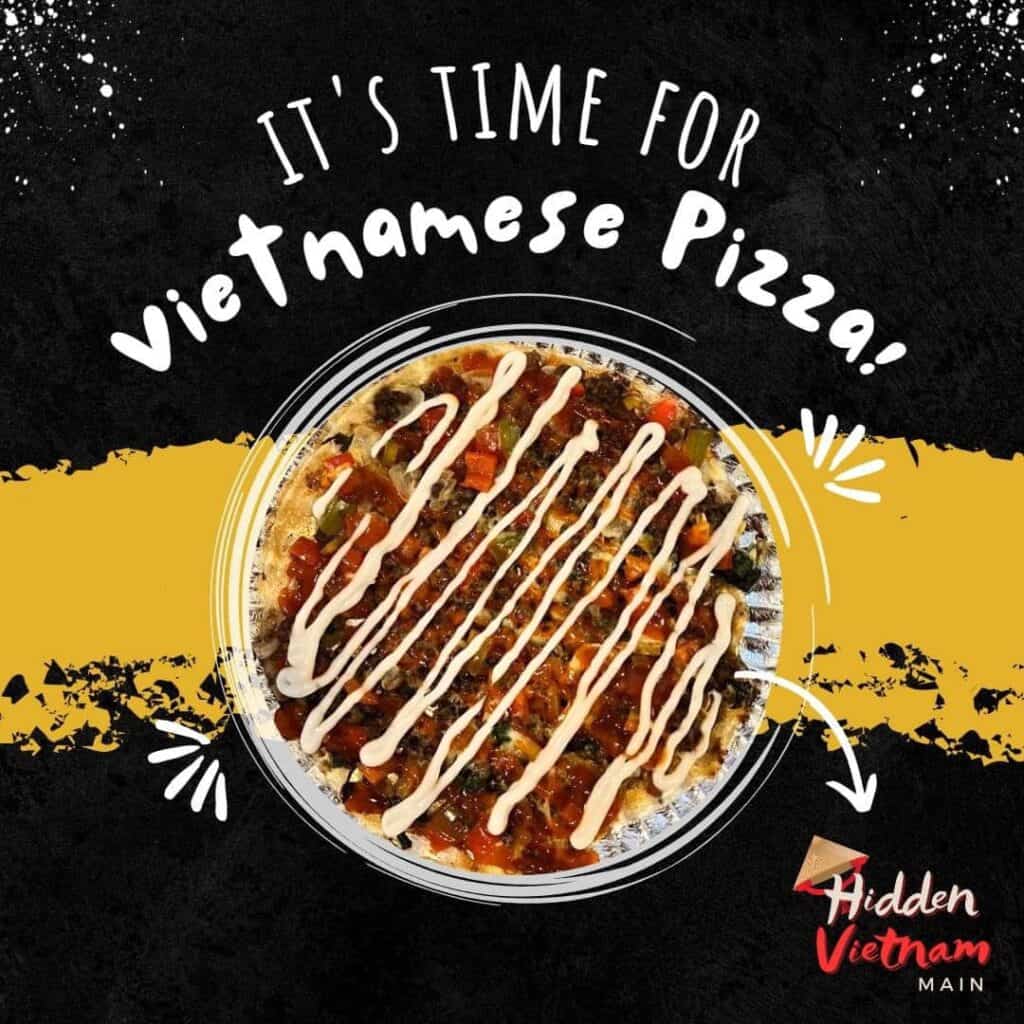 Noodles Based
Hidden Vietnam also serves a menu centered around noodles, offering a delightful array of authentic and versatile Vietnamese noodle dishes. This selection is sure to please noodle enthusiasts of all kinds, from those seeking traditional favorites like Beef Pho and Chicken Pho to those craving the satisfying crunch of Crispy Fried Noodles or the bold flavors of Spicy Stirfry Noodles with succulent shrimp. This menu showcases the rich diversity and genuine taste of Vietnamese noodles.
Hidden Vietnam Menu Delivery
The Hidden Vietnam menu for delivery brings you the entire range of delectable dishes found at its brick-and-mortar location. The only delightful twist is that you can now relish these offerings from the cozy confines of your home, thanks to convenient delivery services like FoodPanda that make ordering your favorites a breeze.
Social Media Pages
Follow them to discover the tantalizing tales behind iconic dishes like phở and bánh mì, as well as lesser-known culinary gems that will surprise and delight your taste buds. Stay in the loop with exclusive updates on new menu creations, special events, and promotions that will whisk you away to the bustling streets of Hanoi and the tranquil beauty of Vietnam.
Facebook: https://www.facebook.com/HiddenVietnam/
Instagram: https://www.instagram.com/hiddenvietnam_marikina/
FAQs
Where is Hidden Vietnam located?
Hidden Vietnam's main branch is located in Tanza, but they also have multiple branches set up around Cavite and Manila.
What type of cuisine does Hidden Vietnam serve?
Hidden Vietnam's menu features a wide range of traditional Vietnamese dishes, including noodle soup, Vietnamese sandwiches, rice dishes, spring rolls, and various grilled meats.
Are there vegetarian options available at Hidden Vietnam?
Hidden Vietnam does have vegetarian options available in any of its branches.
Is Hidden Vietnam family-friendly?
Hidden Vietnam is perfect for families to spend time together and enjoy a variety of Vietnamese cuisine.
Does Hidden Vietnam have any signature dishes?
These dishes are considered Hidden Vietnam's signature dishes, Stir Fry Noodles, Beef Pho, Chicken Pho, Bahn Mi Ga, and Spicy Stirfry Noodles Shrimp.
Conclusion
Hidden Vietnam is a must-visit restaurant if you are looking for a place that offers genuine and affordable dishes that are inspired by Vietnamese cuisine. The restaurant is committed to only using fresh ingredients along with aromatic herbs and spices to ensure that each dish on the menu that they offer is bursting with flavors that represent the essence of Vietnamese cuisine. In addition, the restaurant's comfy and inviting atmosphere enhances the overall dining experience and makes you feel that you really are dining in Vietnam.