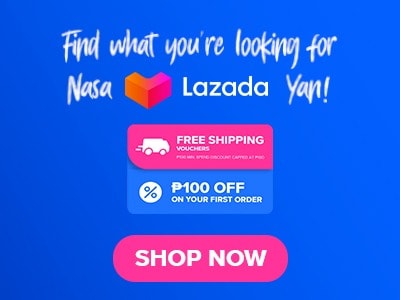 Looking for a good place to go and satisfy your ramen cravings? No worries look no more, I got you on this one. I'd been searching for a nice place to go when I visited Baguio City until I found out about this place. Actually, one of my friends recommended this place since she knew that I love exploring foods. Have you heard about Agara Ramen? If not and you're interested in this place then stick with me here and you'll find out about them after this. The Agara Ramen menu offers a lot of delicious food items for you to enjoy, they have really good stuff in their location. We are going to talk about their whereabouts, their prices per food item, and of course, the information that you need to know about them. Let's go!
Below, you'll find the updated list of Agara Ramen menu prices.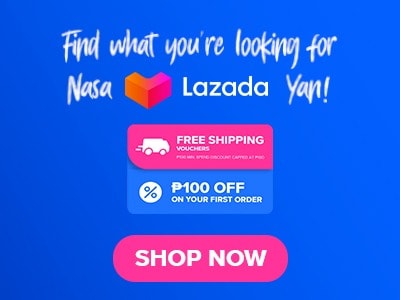 Menu Items
Price (PHP)

Ramen

Karai Miso
420
Chuka Soba
320
Tonkotsu Shio
310
Tantanmen
350
Karai Miso Tsukemen
420
Tsukemen
350
Tonkotsu Shoyu
310
Miso Ramen
350

Extras

Shoyu Tamago
60
Nori
40
Chashu
100
Kaedama
80

Side Dishes

Gyoza
100
Wagyu Cubes
200
Hirata Bun
120
Karaage
200
Ebi Tempura
220

Beverages

Mugicha
40
Mineral Water
50
Soda
50
Mugicha Wari
120
Lemon Sour
180
About Agara Ramen
Agara Ramen is a small ramen place, just like a typical ramen house that you can see in every ramen shop in Japan. One of the great things about this ramen shop is you can actually see how they prepare your food in their kitchen since their kitchen is bare for their patrons to see. Upon dining you will be seated at a table where they can drop your order right away I just don't know what they call that table but that looks so cool. I highly recommend you guys to go to know exactly what I am talking about. Their waitresses and cashier will greet you as soon as you enter their shop even their cooks. It feels so nice that they are really customer-friendly and feel like you're really welcome to come and enter their place.
On their entrance you will find a large screen highlighting their menu items where you can just order and have an idea of what it looks like, it's a strategic way for them to set up that where you can also pay and just go after you eat. This place gained popularity over the years not just with the locals but also with other customers that are just visiting Baguio City. It's not surprising that they become one of the top ramen shops in Baguio since they are offering great meals without overpricing and compromising the taste of their products.
Agara Ramen Menu Best Sellers
Here are some of Agara Ramen best selling items on their menu based on research and my interview on their crews.
Tonkotsu Shio – Tonkotsu Shio's version of Agara Ramen is a great ramen that is definitely delicious and a must-try item on their menu. This one has creamy pork bone broth that they prepare traditionally and served with long and thin noodles before being topped with other ingredients to add great flavors to your ramen.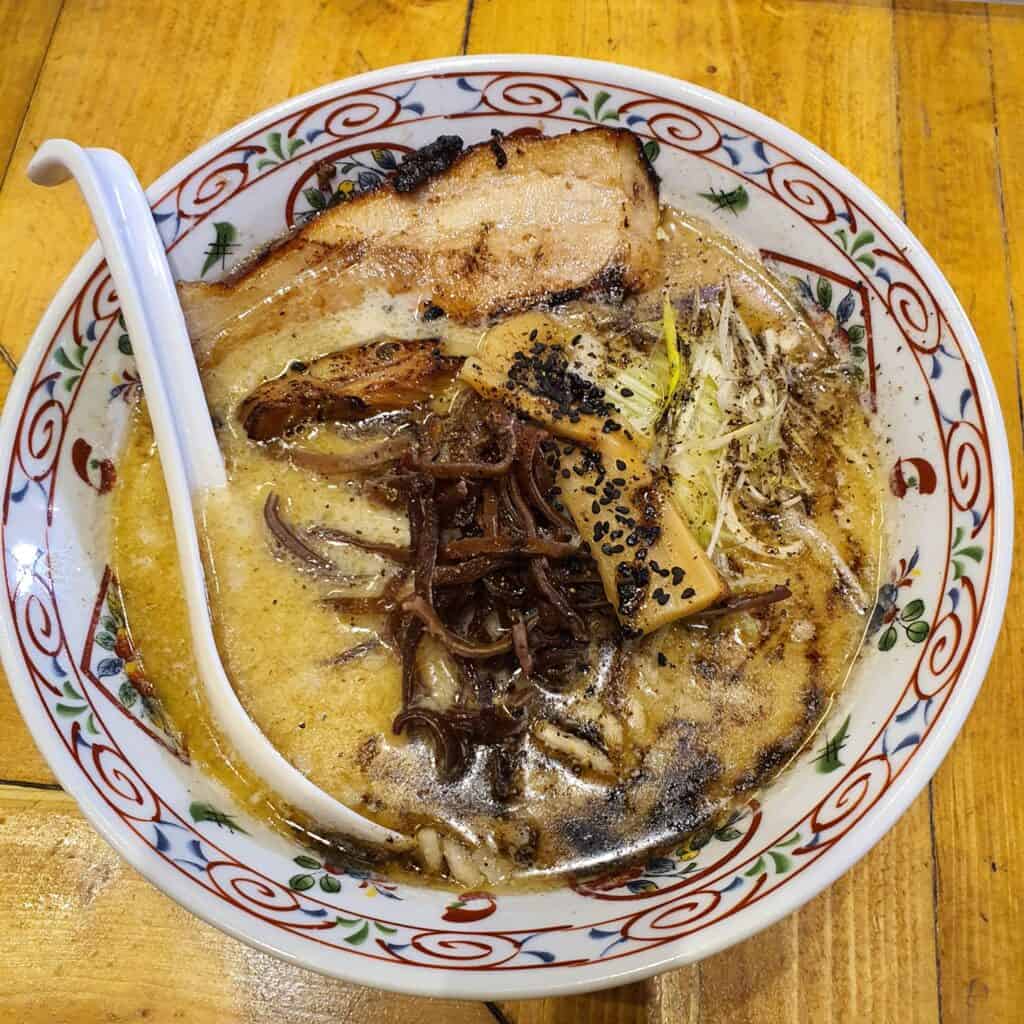 The soup is really delicious and flavorful maybe because of the bone or something but this will surely satisfy your ramen cravings. It also has meats and other ingredients that really go well with the delicious broth. I honestly love this type of ramen, perfect with anything whether it's gyoza or tempura. A must-try item if you don't want to miss out on a good bowl.
Miso Ramen – You have to try the miso ramen that Agara Ramen offers. This one tastes so good and is very comforting. Miso ramen is a type of Japanese noodle soup made from broth with miso, chicken stocks, ground pork, and vegetables. This soup is rich and thick the noodles used in this kind of ramen are chewy and yellow in color.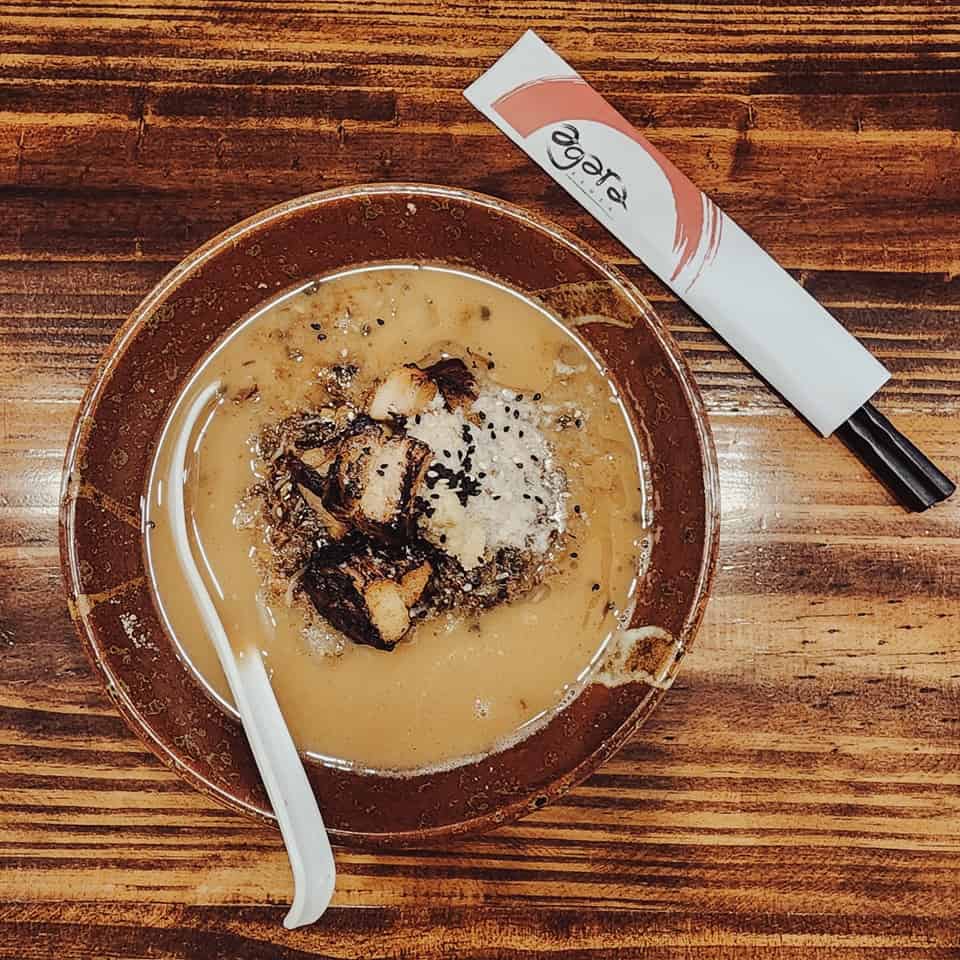 The toppings are a delicious slice of meat with corn, menma, and vegetables. This one is a delicious dish that has creaminess and comfort perfect for cold weather. This type of ramen is quite popular in Japan, it has all the umami flavors and is a great source of protein that is healthy for the body. This item is a must-try item on the Agara Ramen menu.
Tantanmen – Tantanmen is a creamy Japanese ramen classic noodle dish. It has chewy ramen noodles with nutty broth with sesame flavor and spicy minced pork. This tantanmen ramen has all the delicious flavors of Japanese noodles with Chinese-inspired flavors making this a balanced dish. Soymilk and sesame broth combine adding creaminess and spicyness all at once. If you're looking for a good wholesome meal with spicyness and flavors tantanmen might be the one that you are looking for.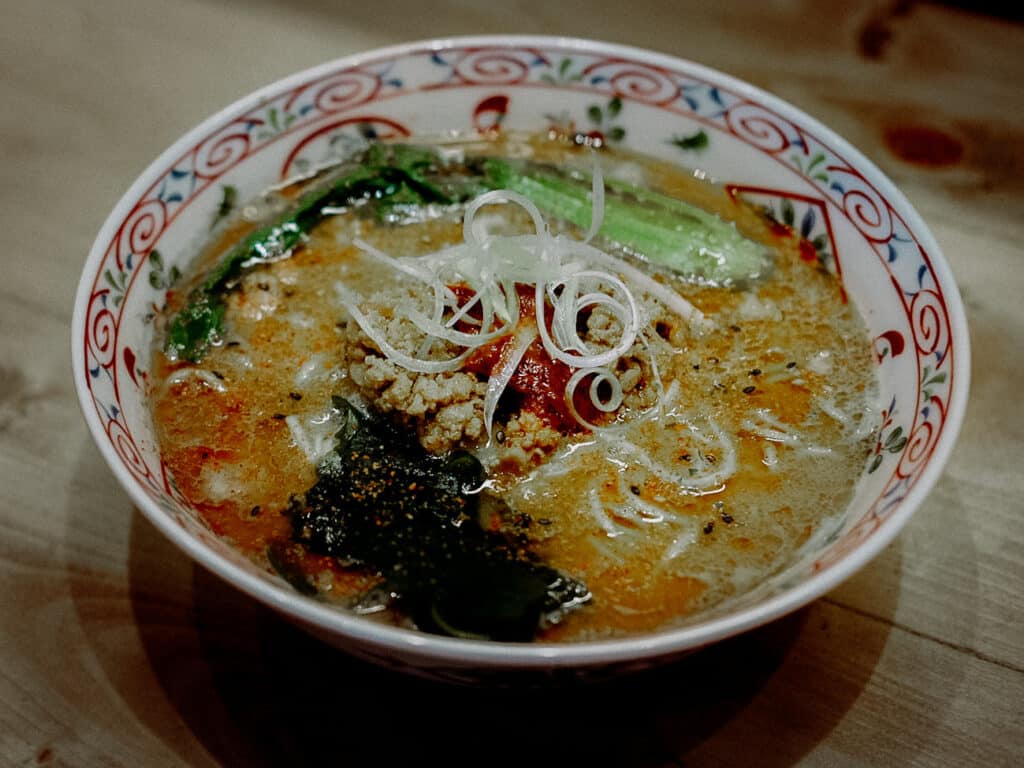 Gyoza – Gyoza version of Agara Ramen is one of the best side dishes that you can get on their menu. This item is actually a dumpling filled with vegetables and ground meat that is wrapped in a soft and thin dough. This gyoza actually originates in China but has become really popular in Japan. The gyoza offering of Agara Ramen is perfect with any ramen on their menu.
Extras
Agara Ramen doesn't stop at just ramen; they have some fantastic extras to make your meal even more satisfying. When you explore their extras menu, you'll discover four delightful options. Let's dive into each one:
Shoyu Tamago – One of their standout offerings is the shoyu tamago, a mouthwatering treat that's truly exceptional.
Chashu Pork – If you're looking to enhance your ramen, consider adding some succulent chashu pork as an extra topping. It adds a savory and meaty dimension to your bowl.
Wagyu Cubes – For those who appreciate premium quality, don't miss out on the wagyu cubes. These tender beef morsels elevate your ramen experience with their rich flavor.
Kaedama – Last but not least, they offer kaedama, which allows you to request an extra serving of noodles. It's perfect for those who want to extend their ramen enjoyment.
Side Dish
This restaurant also has a delightful selection of side dishes that perfectly complement their ramen bowls. You'll find a range of tasty options to choose from. For instance, there's gyoza, which you can order in sets of 3 or 5 pieces. They also serve succulent wagyu beef cubes, soft and fluffy hirata buns available in quantities of 1 or 3, crispy karaage, and delectable ebi tempura. These side dishes make your ramen experience even more enjoyable with their flavorful variety.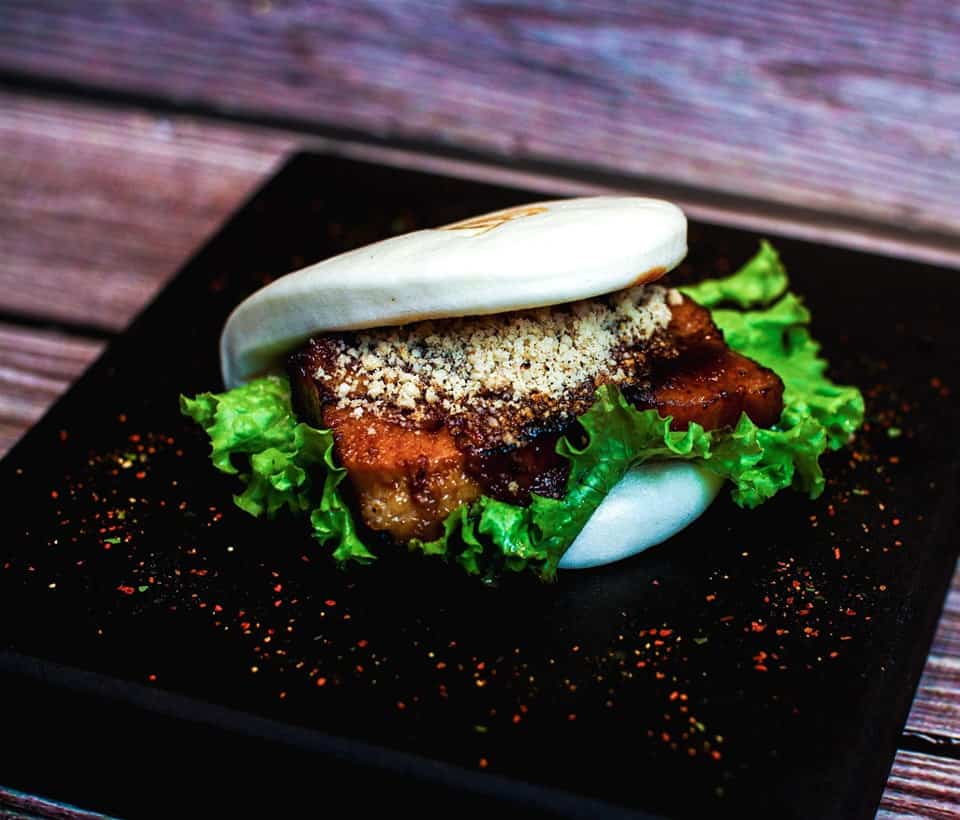 Agara Ramen Menu Delivery
If you are craving some delicious ramen Agara Ramen also offers delivery. All you have to do is to contact them at 09451039857 for your orders.
Social Media Pages
Satisfy your ramen cravings at Agara Ramen, where each bowl is a steaming symphony of flavor, and your gateway to exclusive discounts is just a follow away on their social media pages!
Facebook: https://www.facebook.com/AgaraRamen
Instagram: https://www.instagram.com/agararamen
TikTok: https://www.tiktok.com/@agararamen
Twitter: https://twitter.com/AgaraRamen
Website: https://agara-ramen.business.site/#details
Frequently Asked Questions
Where is Agara Ramen located?
Agara Ramen's location is at the Rancho Guillermo building, North Drive Engineers Hills Baguio City. They are just beside Maybank
What are Agara Ramen's business hours?
This ramen shop is open on Sundays to Thursdays from 11 a.m. until 12 midnight and on Fridays to Saturdays from 11 a.m. until 2 in the morning.
What are the social media pages of Agara Ramen?
Agara Ramen has different social media pages for Facebook, Instagram, Twitter, TikTok, and Website. You may also email them at [email protected]
Is Agara Ramen halal certified?
Because of the ingredients of their dishes, Agara Ramen is a non halal-certified ramen shop.
Conclusion
Agara Ramen's menu offers a wide variety of delicious options for your ramen needs aside from that they also have non-ramen items on their menu. This place is a typical ramen shop, it has a cozy vibe inside their store, and when it comes to the food that they offer everything tastes good. The crews and staff are fine very nice and customer friendly their service to be honest is exceptional. They also serve fast. Their items are affordable too and good for sharing, clean and properly maintained place with polite people.