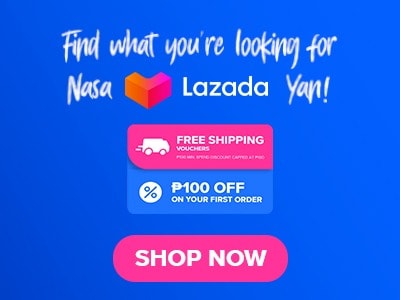 Fast foods are pretty common in the Philippines and more and more people have started to prefer them to luxurious restaurants for reasons such as convenience, taste, and affordability. Grumpy Joe is one of the many fast-food chains in the Philippines that offers a wide selection of pizza menu, pasta dishes, and burger options. Its signature item which is the pizza,  provides customers with a wide selection of flavors to cater to the customers' different preferences that range from classic options to specialty pizzas with unique combinations of toppings.
Below, you'll find the updated list of Grumpy Joe menu prices.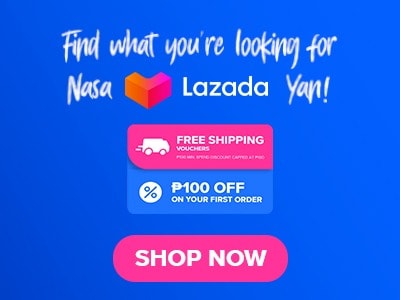 Menu Items
Price (PHP)

PIZZA

Garlic & Cheese 9"
416
Garlic & Cheese 12"
754
Garlic & Cheese 16"
923
Hawaiian 9"
422
Hawaiian 12"
760
Hawaiian 16"
962
Pepperoni 9"
435
Pepperoni 12"
780
Pepperoni 16"
1040
Pepperoni W/ Mushroom 9"
455
Pepperoni W/ Mushroom 12"
812
Pepperoni W/ Mushroom 16"
1040
5 Cheese 9"
468
5 Cheese 12"
812
5 Cheese 16"
1079
Aloha 5 Cheese 9"
481
Aloha 5 Cheese 12"
838
Aloha 5 Cheese 16"
1137
Pepperoni W/ Jalapeno And Anchovy 9"
461
Pepperoni W/ Jalapeno And Anchovy 12"
819
Pepperoni W/ Jalapeno And Anchovy 16"
1059
Vegetarian 9"
448
Vegetarian 12"
793
Vegetarian 16"
1020
Pesto Margherita 9"
455
Pesto Margherita 12"
799
Pesto Margherita 16"
1014
Grumpy Joe 9"
494
Grumpy Joe 12"
851
Grumpy Joe 16"
1157
All Meat 9"
520
All Meat 12"
877
All Meat 16"
1157
Garlic Shrimp 9"
533
Garlic Shrimp 12"
923
Garlic Shrimp 16"
1261
Cheese Burger 9"
494
Cheese Burger 12"
858
Cheese Burger 16"
1157
Fisherman's 9"
533
Fisherman's 12"
923
Fisherman's 16"
1261
Spicy Mexican 9"
546
Spicy Mexican 12"
936
Spicy Mexican 16"
1196
Chicken Barbeque 9"
461
Chicken Barbeque 12"
819
Chicken Barbeque 16"
1118
Sausage Party 9"
468
Sausage Party 12"
825
Sausage Party 16"
1066
Chicken, Bacon And Pesto 9"
461
Chicken, Bacon And Pesto 12"
825
Chicken, Bacon And Pesto 16"
1137

PASTA

Pesto
377
Bolognese
442
Spaghetti With Meatballs
455
Seafood Marinara
468
Garlic Shrimp
455
Puttanesca
455
Carbonara
416
Oven Baked Spaghetti
442
Lasagna
442
Baked Ziti
442
Spicy Seafood Pesto
474
Chicken Parmigiana
507
Spicy Beef Penne
442
Creamy Tuna
448

BURGERS

Grumpy Joe Special
377
Grumpy Burger
318
Grumpy Cheeseburger
344
Sloppy Joe
318
Chili Dog
305
Chicken Burger
318
Cheesy Bacon Egg
409
Double Joe
487

SOUP

Shrimp Tomato Chowder
188
Corn Chowder
188

SIDES

4 Pieces Homemade Chicken Fingers With Fries
390
Breaded Parm Chicken Breast With Mozzarella Cheese Stuffing
403
Grumpy Poutine
364
Cordon Bleu
429
French Fries
299
Mojo Fries
351
Onion Rings
338
Bacon & Cheese Fries
403
Chili Fries
390
Dip & Nachos
344
Mozzarella Sticks
364
Coleslaw
260
Baked Potato
325
Spicy Quesadilla
455
Potato Salad
247
Taco Salad
416

HOT BEVERAGES

Hot Ube Truffle
208
Cafe Americano
149
Capuccino
201
Cafe Latte
208
Caramel Macchiato
214
FRAPPE
Ube Macchiato Espresso
221
Mocha Frappe
247
Java Chip
247
Iced Salted Caramel Latte
247
Iced Americano
188
Iced Mocha
227
Iced Caramel Macchiato
227
Iced White Mocha
227
Iced Cafe Latte
201

KID'S CHOICE

Milk Shake
247
Cookies & Cream Frappe
247
Strawberries & Cream
247

REFRESHING DRINKS

Grumpy Refresher
247
Peach & Mango Yoghurt Smoothie
247
Strawberry Yoghurt Smoothie
247
Mixberry Yoghurt Smoothie
195
Rose Petal Iced Tea
195
Tangerine Iced Tea
195
Passion Fruit Iced Tea
195
Iced Tea Raspberry
195
Lemon & Lime Iced Tea
195
Lychee Iced Tea
195
Grumpy Juice
195
Grumpy Juice With Milk
195
Grumpy Juice With Syrup
208
About Grumpy Joe
Grumpy Joe is a fast-food restaurant in the Philippines located on Mac Arthur Highway Brgy. San Agustin, City of San Fernando Pampanga offers a wide variety of delicious food items such as pizza, burgers, and pasta. This restaurant aims to provide the locals and tourists with a convenient and accessible place that serves a delicious array of dishes that are "swak" to their budget. In addition to their classic pizzas and other items, Grumpy Joe also offers a range of sides, including chicken wings, soups, and rice meals providing a complete meal experience
Grumpy Joe Menu Best Seller
This menu is composed of the best-selling signature items at Grumpy Joe, which are its pasta and pizza dishes.
Carbonara – This is a classic Italian pasta dish made special by Grumpy Joe by adding a special creamy sauce typically consisting of eggs, cheese, and pancetta or bacon. The sauce is rich and flavorful, coating the pasta perfectly which makes it a very popular choice for those who enjoy creamy and savory flavors.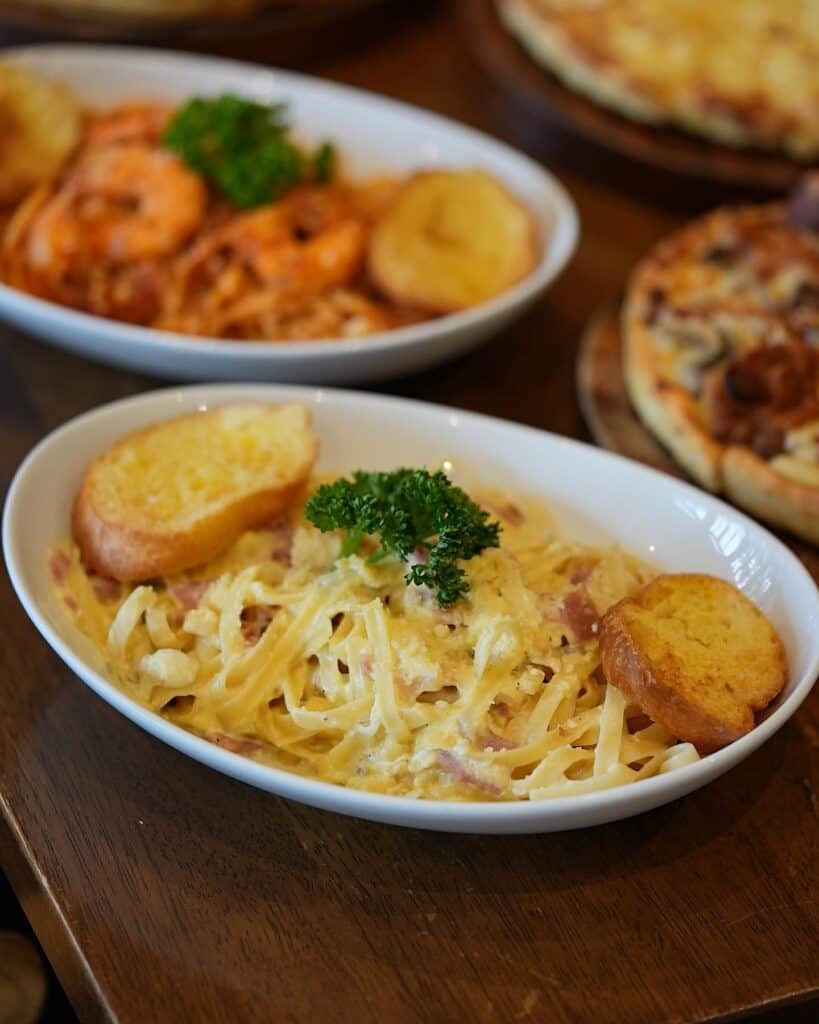 Hawaiian 9″ – This Hawaiian pizza from Grumpy Joe is a classic combination of ham, pineapple, and cheese on a pizza crust that will definitely satisfy any pizza lovers that visit. The combination of sweet pineapple and savory ham creates a delicious contrast of flavors which makes this pizza an ideal choice for those who enjoy a mix of sweet and savory on their pizza.
Vegetarian 9″ – This pizza menu of Grumpy Joe was created to cater to customers who prefer plant-based or meatless options. It features a variety of fresh vegetables such as bell peppers, onions, mushrooms, olives, and additional toppings like tomatoes or spinach making it a flavorful combination for vegetarians and veggie lovers.
Chicken Barbeque 9″ – This pizza is combined and composed of chicken barbecue, onions, and additional toppings like bell peppers and pineapple. The chicken is grilled to give that pizza a smoky flavor making it a unique choice for those who want to try something new.
Chicken, Bacon, and Pesto 12″ – This pizza combines the flavors of grilled or roasted chicken, crispy bacon, and the aromatic taste of pesto sauce. The pesto sauce adds a fresh and herby flavor to the pizza, complementing the savory chicken and bacon. It's a flavorful and satisfying choice for those who enjoy a combination of meat and herbs on their pizza.
Grumpy Joe Menu Pizza and Pasta
This menu is composed of a wide selection of flavorful and unique pizza and pasta options at Grumpy Joe.
Pepperoni 12″ – The Pepperoni pizza is a classic favorite that features slices of spicy or mildly spicy pepperoni on top of a cheese and tomato sauce base. It's a popular choice for those who enjoy the combination of savory, slightly spicy flavors, and the gooey, melted cheese on a pizza.
Aloha 5 Cheese 9″ – The Aloha 5 Cheese pizza is a unique twist on the traditional Hawaiian pizza that combines the sweetness of pineapple with a blend of five different kinds of cheese. This pizza's sweet and tangy flavors from the pineapple are combined with the richness of cheese to create a very satisfying taste.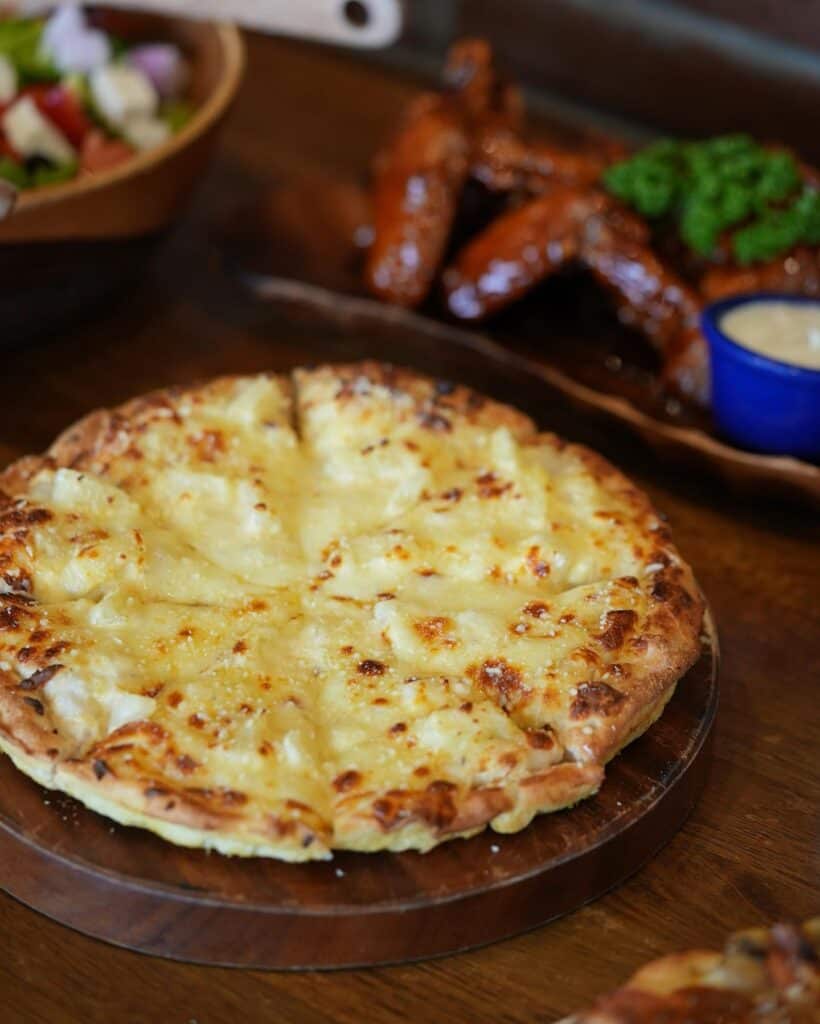 Bolognese – It is a classic Italian meat sauce made with ground meat (commonly beef or a combination of beef and pork), tomatoes, onions, garlic, and various herbs and spices. It's a hearty and flavorful sauce that is often served over pasta which can be a comforting and satisfying choice for pasta lovers who enjoy a meaty and savory sauce.
Grumpy Joe Burger Menu
Grumpy Joe's enticing burgers boast an extensive array of delectable options, ensuring that every customer finds the perfect burger to satisfy their cravings. From classic cheeseburgers to gourmet creations, this menu offers a diverse selection of mouthwatering choices that will please even the most discerning burger lovers.
Grumpy Joe Special – The Grumpy Joe Special is a signature dish from Grumpy Joe which is a loaded burger that combines various toppings and flavors to create a unique and satisfying taste.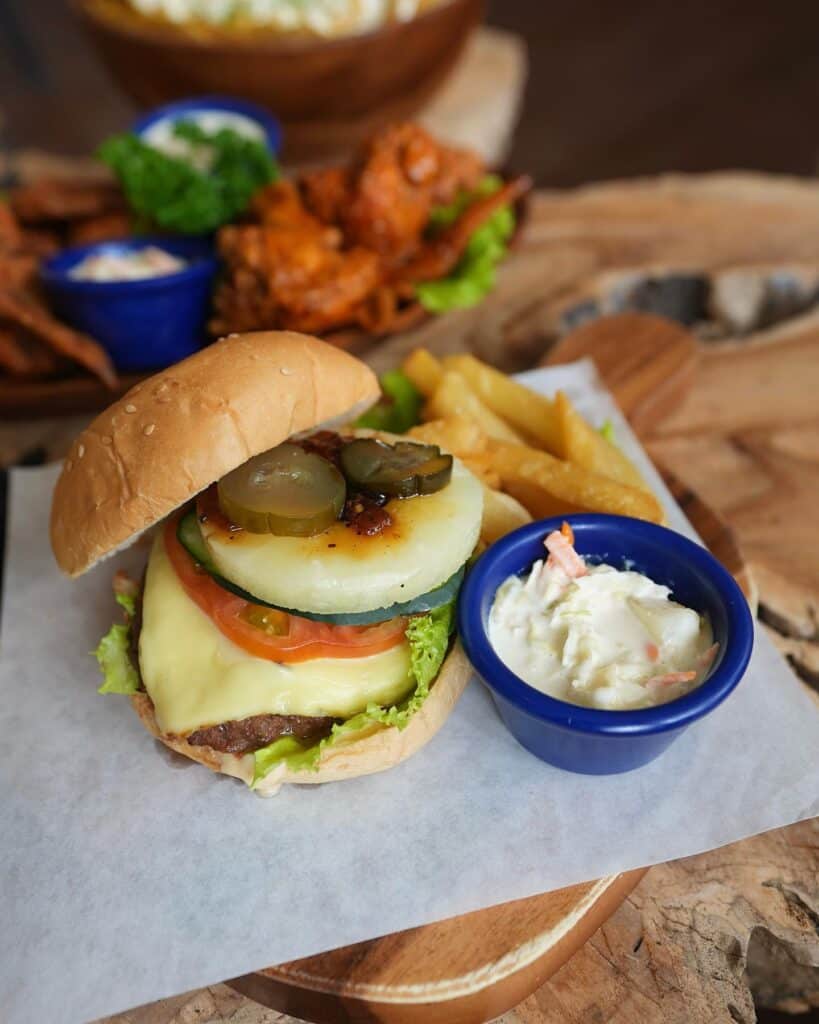 Grumpy Burger – The Grumpy Burger is a burger option offered by Grumpy Joe consists of a juicy beef patty, lettuce, tomato, onions, pickles, and other condiments served in a bun. The burger is grilled to perfection, providing a satisfying and hearty meal for burger lovers.
Grumpy Cheeseburger – This burger is made up of a variety of ingredients such as beef patty, cheese, lettuce, tomato, onions, pickles, and other condiments that are sandwiched between a crispy and toasted bun. The addition of melted cheese adds a creamy and savory factor that enhances the overall flavor of the burger.
Soups
Grumpy Joe's incredible soup menu presents an exceptional assortment of delectable soup dishes that effortlessly elevate your dining experience to new heights. Indulge in a symphony of flavors as you explore their diverse range of soups, each carefully crafted to cater to every palate. From the delicate nuances of mellow and gentle flavors to the robust and bold sensations that tantalize your taste buds, every soup on offer promises a culinary adventure like no other. With an array of options to suit every preference, Grumpy Joe's ensures that your soup selection is a harmonious and unforgettable part of your dining journey.
Rice Meals
The Grumpy Joe marvelous rice meal menu caters to those seeking a hearty and gratifying dining experience. This delightful selection encompasses a diverse range of delectable food combinations, all centered around the beloved grain of rice. With countless options to choose from, each dish promises a delightful blend of flavors and textures that will leave you fully satisfied. From savory stir-fries to succulent curries, every creation on Grumpy Joe's rice meal menu showcases the versatility and comfort of rice as its foundation. Embark on a culinary journey filled with mouthwatering dishes that are guaranteed to please even the most discerning palate at Grumpy Joe's rice meal menu.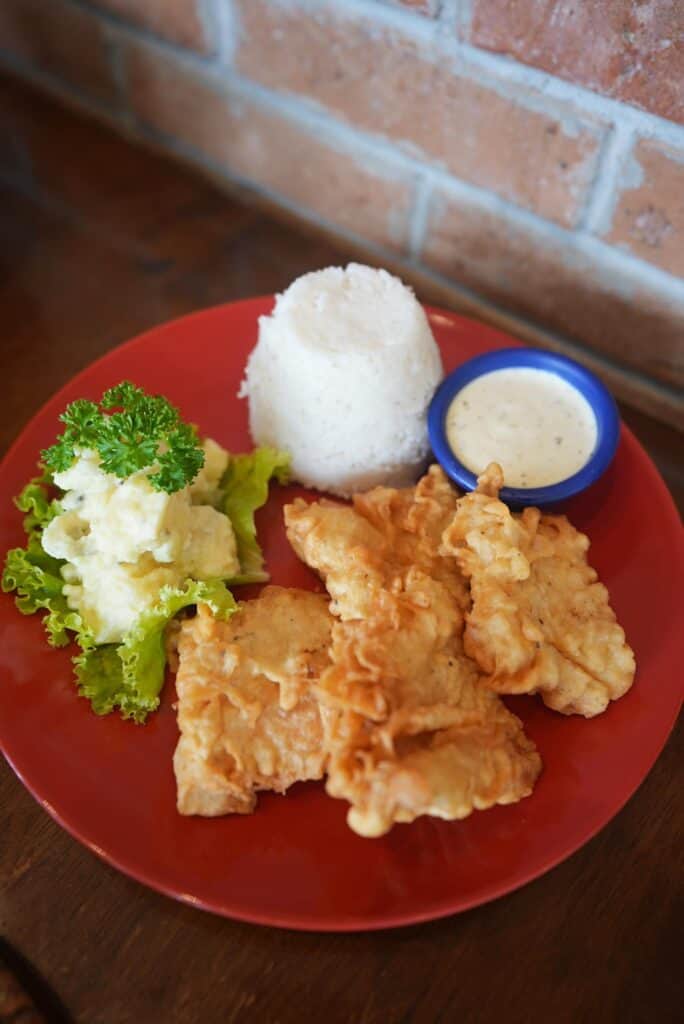 Buffalo Wings
Grumpy Joe also has a buffalo wing menu that features juicy and flavorful chicken wings that will leave customers super satisfied. Each variety of chicken wings is packed with flavors that will leave Grumpy Joe's customers coming back for more.
Grumpy Joe Menu Delivery
Grumpy Joe's menu delivery service offers a hassle-free solution for customers who wish to savor their favorite dishes without leaving the comfort of their homes. With the collaboration between Grumpy Joe and renowned delivery platforms like FoodPanda, you can now conveniently have their delectable food items delivered straight to your doorstep. Embracing the modern era of technology and convenience, Grumpy Joe ensures that your cravings are satisfied with just a few clicks, allowing you to enjoy their mouthwatering offerings in the cozy confines of your own home.
Social Media Pages
Are you ready to experience the bold flavors and mouthwatering dishes at Grumpy Joe? Follow their social media pages to stay updated on the latest menu items, promotions, and events. Tag them in your posts and use dedicated hashtags to showcase your food adventures and be featured on their page.
Facebook: https://www.facebook.com/Grumpyjoerestaurant/
Instagram: https://www.instagram.com/grumpyjoe.ph
FAQs
What is Grumpy Joe?
Grumpy Joe is a fast-food chain in the Philippines that offers delicious pizza, burgers, and pasta dishes.
What are Grumpy Joe's most popular dishes?
Grumpy Joe has grown popular due to their pizza offerings.
Does Grumpy Joe offer vegetarian or vegan options?
Grumpy Joe does offer vegetarian options to cater to its vegan customers.
Are there any special promotions or discounts at Grumpy Joe?
Grumpy Joe does often provide their customers with limited-time promotions and discounts.
Do I need a reservation to dine at Grumpy Joe?
No, Grumpy Joe operates on a walk-in basis.
Conclusion
Grumpy Joe is a fast-food restaurant in the Philippines that is popular for its wide range of delicious pizzas, convenient ordering methods, and commitment to customer satisfaction. Their menu features a wide variety of pizza flavors that can be customized according to the preference of their customers to suit their personal tastes. Aside from their pizza offerings, they also have a wide selection of pasta, burgers, rice meals, and more to make the customers' dining experience at their restaurant well-rounded and complete.