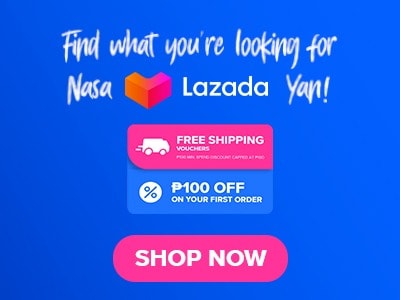 Today we are going to talk about a culinary gem that is remarkable for everyone who loves Korean samgyupsal! This restaurant is the perfect spot for your fiery barbeque cravings from their exceptional Korean BBQ up to their fresh and high-quality ingredients giving you a variety of options for your sides or banchan. I am sure you are now craving a samgyupsal with your friends and I will give you more reasons why this restaurant should be one of your options! Here is Samgyuniku updated menu collection that is worth checking out.
Menu Items
Price (PHP)

Set Menu

Package 1 (Good for 2-3 Pax)
999
Package 2 (Good for 4-5pax)
1,599
Package 3 (Good for 4-5pax)
1,649
Package 4 (Good for 6-7 pax)
2,399

Beef

Angus Beef Samgyup Plain + 2 Side Dishes - Korean Rice Meal
245
Bulgogi Beef Pepper Rice (Regular)
245
Enoki Beef Roll 300g
365
Gochujang Beef Samgyup + 2 Side Dishes - Korean Rice Meal
245
Golden Mushroom/Enoki Beef + 2 SIDE DISHES - Korean Rice Meal
245
Honey Garlic Beef Samgyup (Regular)
199
Honey Garlic Beef Samgyup Overload
299
Japanese Gyudon
245
K Style Cheesy Beef Shawarma
239
Kimcheese Beef Samgyupsal (Regular)
199
Kimcheese Beef Samgyupsal Overload
299
Korean Bibimbap
239
Marinated Beef Bulgogi (480g)
369
Marinated Beef Bulgogi + 2 SIDE DISHES - Korean Rice Meal
245
Premium Gochujang Beef (Sweet and Spicy) 480g
369
Premium Honey Garlic Beef (480g)
369
Premium Plain Beef Samgyup (480g)
349
Premium Sweet Yangnyum Beef (480g)
369
Special Bulgogi Beef Pepper Rice Overload
299
Thin Sliced Daepae Pork Samgyup + 2 Side Dishes - Korean Rice Meal
229

Chicken

7pcs Boneless Korean Yangnyum Chicken
220
7pcs Korean Boneless Soy Garlic Chicken
220
Japan Chicken Teriyaki
229

Chicken

Enoki/Golden Mushroom Pork + 2 Side Dishes - Korean Rice Meal
245
Gochujang Pork Samgyup + 2 Side Dishes - Korean Rice Meal
245
Herbed Thick Cut Pork + 2 Side Dishes - Korean Rice Meal
245
Korean Pork BBQ Rice Bowl
229
Premium Gochujang Pork (Sweet and Spicy) 500g
295
Premium Thick Cut Pork Belly 480grams
339
Premium Thin Sliced Pork Samgyupsal (480g)
315

Salmon Belly

Salmon Belly
250

Dipping Sauce

Extra Sesame Oil (30g)
30
Extra Ssamjang (50g)
30
Gochujang Sauce
45
Melted Cheese Sauce (200g)
90
Sweet Yangnyum Sauce
45

Sides

7pcs Boneless Korean Yangnyum Chicken
220
7pcs Korean Boneless Soy Garlic Chicken
220
Cooked Shrimp Tempura (10pcs)
188
Fishcake (300g)
110
Fresh Frozen Half Shelled Scallops (1kg)
395
Grilled Cheesy Garlic Butter Scallops (15pcs)
219
Japchae (200g)
150
Kimchi (200g)
99
Kimchi (400g)
199
Korean Egg Roll (8 slices)
65
Korean Spicy Cucumber (200g)
130
Lettuce (150g)
100
Pamuchim Scallion Salad
100
Salmon Belly (500g)
250
Samgyuniku Special Sausage (500g)
295
Special Wagyu Cubes
650
Teriyaki Beef Roll
150

Drinks

Bottled Water
45
Mango Juice in can
65
Pineapple Juice
65
Regular Coke
65
Royal
65
Samgyuniku Iced Tea
65
Sprite
65
About Samgyuniku
Samgyuniku is a Korean restaurant that specializes in iconic samgyupsal dining. They offer unlimited and great promos for an extra "sulit" dining experience. From their fresh and finest cuts of beef up to the wide range selection of flavored pork, you will definitely never run out of options in what to savor in this restaurant. To add to that, they also offer flavored chicken and seafood that offers a melt-in-the-mouth experience along with their long list of banchan that elevate your dining experience to the highest level.
Samgyuniku Menu Best Seller
Let's get that meat right on your plate with these top-pick selections at Samgyuniku. Savor the various textures and meaty flavors in this list that I curated just for you.
Woo Samgyupsal – This premium choice offers you perfect slices of thin Angus beef that offer you tender and marbling texture giving you a delightful experience at Samgyuniku.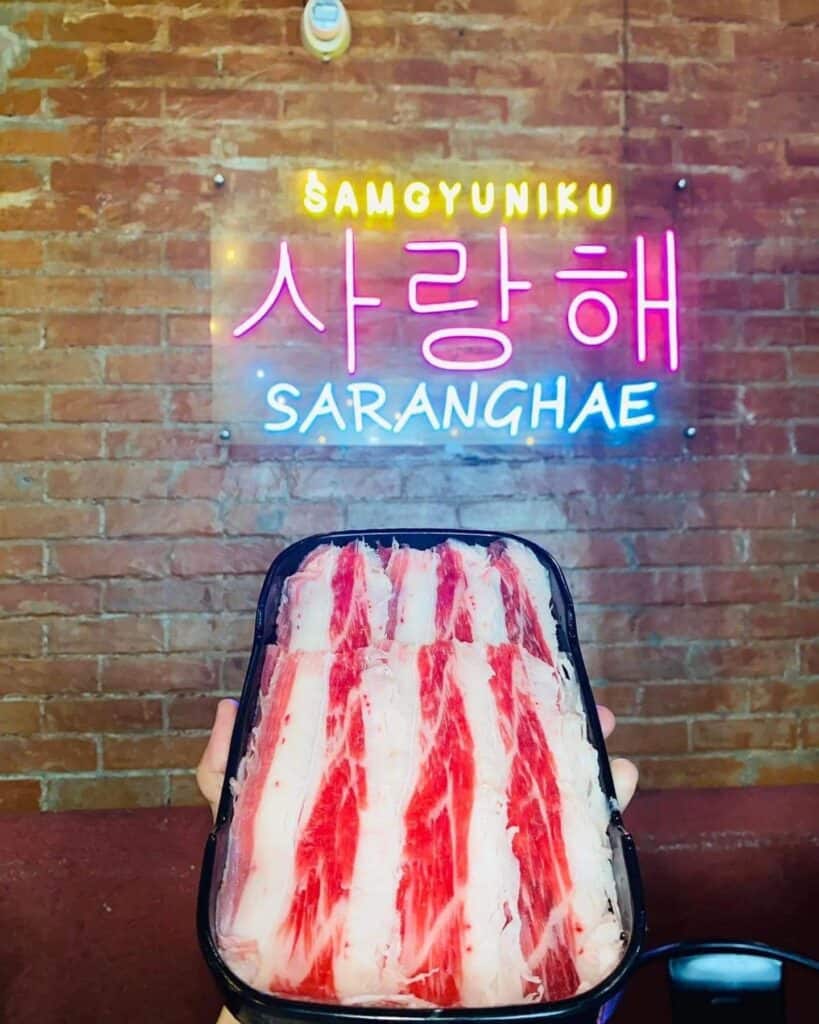 Marinated Beef Bulgogi – A classic favorite! This marinated beef bulgogi offers you tender and thin slices of beef that are marinated to perfection to embrace all of the sweet and savory flavors you will surely love.
Honey Garlic Beef – Indulge in this wonderful delight that offers expertly marinated beef infused with richness and honey flavors that exude an addictive aroma on the smoky grill.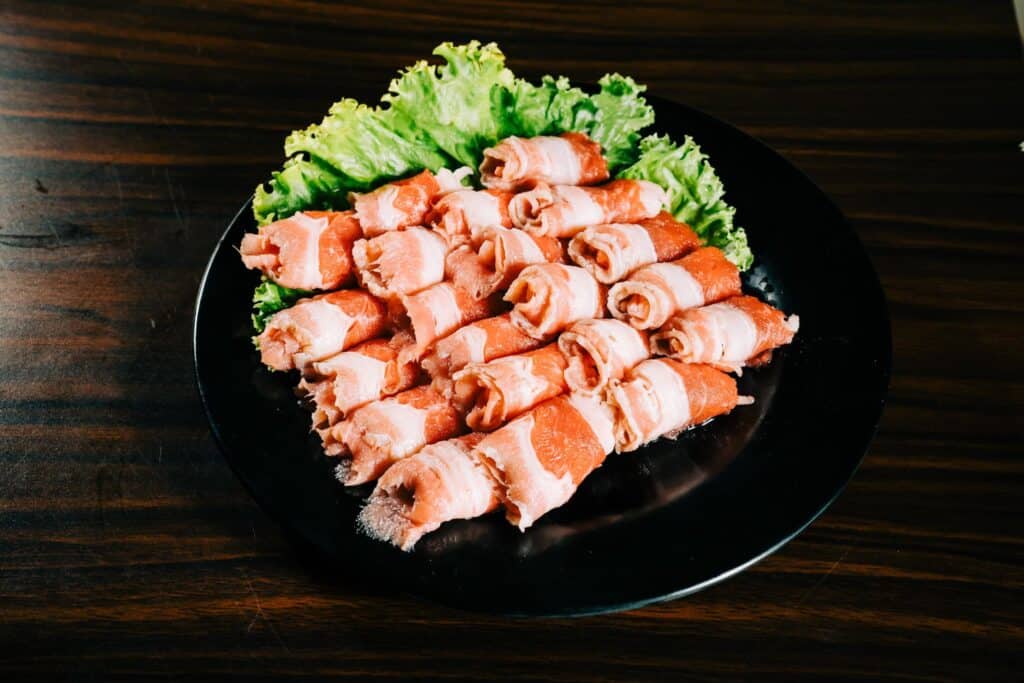 Korean Chicken BBQ – Looking for a chicken option? This top-pick Korean chicken barbeque menu from the Samgyuniku is a must-try in their chicken collection. It offers tender slices of chicken that are marinated in Korean barbeque sauce.
Special Pork BBQ – Savor the finest flavors of this special pork barbeque that adds another delightful experience to your table. This pork is expertly marinated to utmost perfection with ist seasoning and juicy bites.
Others
Here are the other meat from the Samgyuniku menu that you will surely be delighted with, it features beef, pork, chicken, and even seafood meat that is a must-try in their collection.
Gochujang Beef – Prepare yourself for an extra spice in this dish that offers marinated Angus beef in a zesty and spicy gochujang sauce. It is perfect for spicy lovers because of its fiery dimension to your samgyupsal experience.
Enoki Beef – This enoki beef offers a unique twist with your enoki mushrooms that are carefully wrapped in succulent beef slices. It offers you a delightful combination of flavors and textures.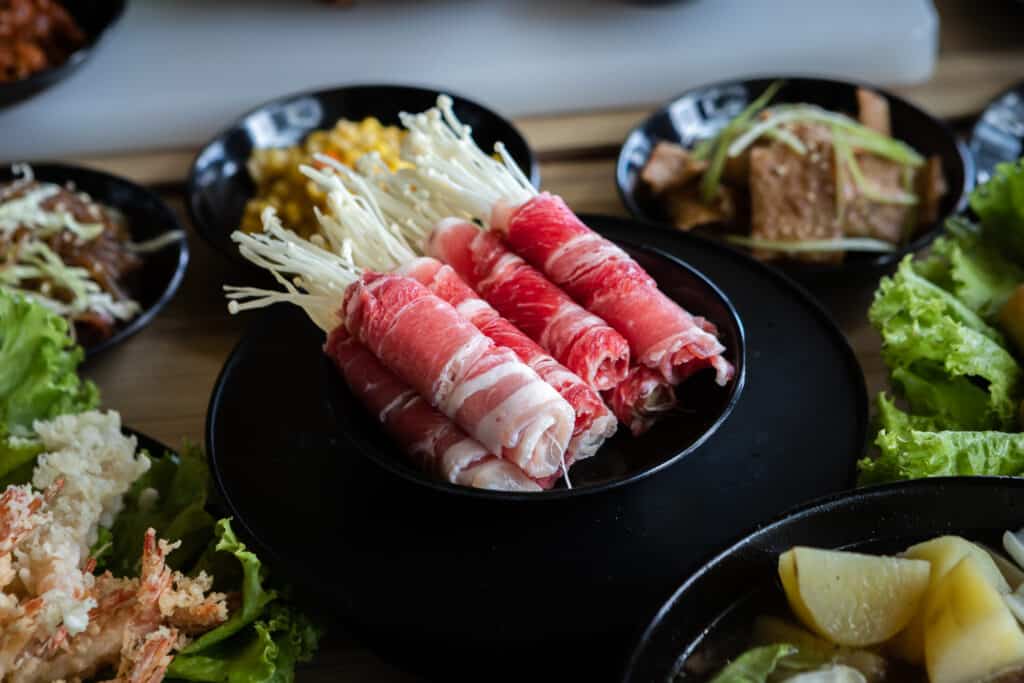 Pork Samgyupsal Dae Pae – A thinly sliced pork belly that offers a grilled to crispy perfection experience in every bite. One of the must-tries in their collection!
Herbed Thick Cut Pork Samgyup – Enjoy the burst in the moth flavors of this Herbed Thick Cut Pork Samgyup that is generously sliced with aromatic herbs added to the meat.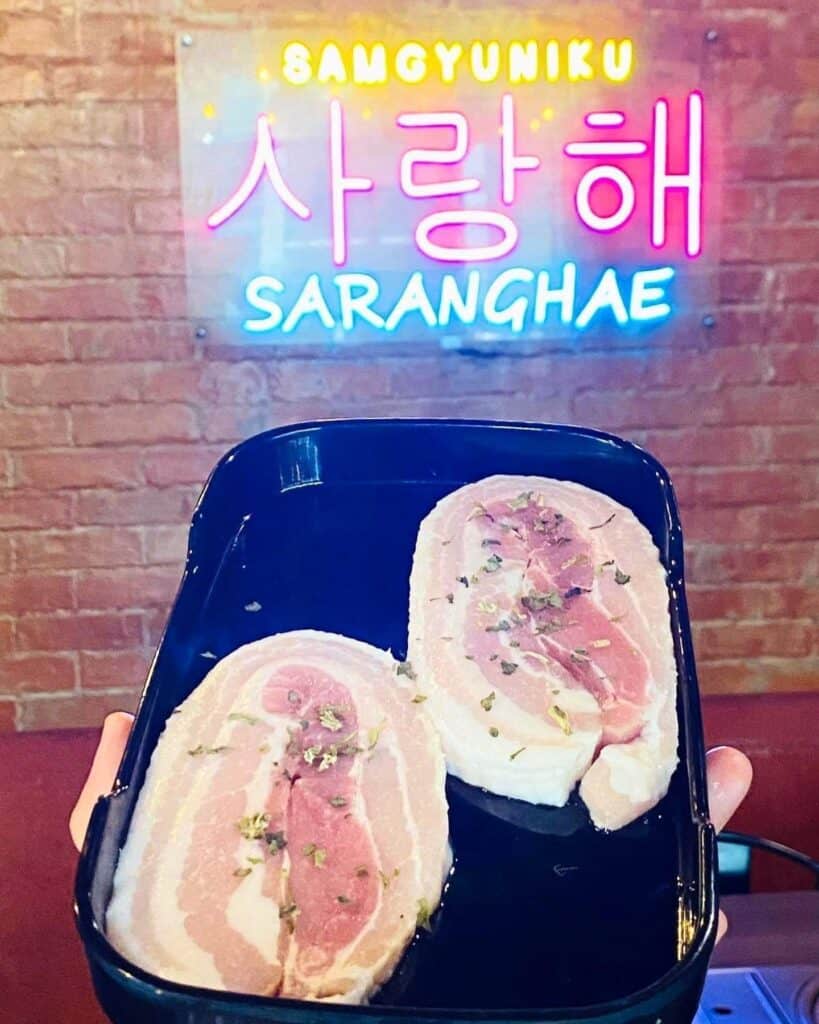 Gochujang Daepae – Experience the bold and robust flavors of this Gochujang Daepae that highlights a marinated sweet and spicy sauce meat that offers a tantalizing kick.
Salmon belly – Delight yourself in this buttery-rich salmon belly. It is a seafood treat that offers a grilled-to-perfection luxurious taste. perfect for every seafood enthusiast.
Japanese Chicken Teriyaki – Enjoy the fusion of flavors in this Japanese Chicken Teriyaki that features tender chicken pieces that are delightfully glazed in a savory and sweet teriyaki sauce.
Lemongrass Chicken – This aromatic chicken slice offers you vibrant and marinated-to-perfection slices with lemongrass as center stage. It has a citrusy flavor while giving you a very fragrant aroma.
Samgyuniku Delivery
Samgyuniku does offer a food delivery service that comes with packages, you can check their website because they offer an unlimited experience with all of the flavorful meat selections they offer. Along with that, they have a long list of Banchan that you can enjoy that will definitely elevate your entire Samgyuniku experience.
Social Media Pages
If you're passionate about Korean BBQ and crave the excitement of grilling your own perfect bite, then following Samgyuniku is your ticket to the ultimate Korean BBQ experience.
Facebook: https://www.facebook.com/samgyuniku
Instagram: https://www.instagram.com/samgyuniku
TikTok: https://www.tiktok.com/@samgyuniku
Website: https://samgyuniku.com
YouTube: https://www.youtube.com/@samgyunikujapanese-korean
FAQs
What type of cuisine does Samgyuniku offer?
Samgyuniku offers an unlimited samgyupsal experience from their wide range of menu that features pork, beef, chicken, and seafood.
What is Samgyuniku known for?
Samgyuniku is known for its premium quality meat and wide range of banchan which are known as sides that are available in a long list of selections.
What are the operating hours of Samgyuniku?
Samgyuniku operating hours varied depending on every store location. However, I can give you their typical operating hours which start from 11 AM until 11 PM.
Where is Samgyuniku located in the Philippines?
There are several branches of Samgyuniku in the Philippines that are available for you, here are the locations:
BGC Fort Strip
Festival Mall Alabang
Uptown BGC
BF Homes Paranaque
BF Resort Las Pinas
Lucena City, Quezon
Conclusion
In conclusion, this restaurant and its delightful and interactive dining experience are worthy of appreciation. They center on varieties of grille meat that are rich and robust in flavor. You will surely experience a fun way of dining here with their must-try and flavorful banchan that highlights various flavors of Korea. I love how they offer a wide range of available meat features pork, beef, chicken, and seafood which gives a wide range of options for every customer. Whether you are craving for an extra beefy or juicy chicken as well as mouthwatering seafood delight, this restaurant surely has you covered!
I also want to commend their established website which is informative and easy to navigate, it shows how well they've curated an online avenue for most people, especially for their customers who want to order food through delivery service. I am confident that this restaurant will never disappoint so give it a try and treat yourself to this exquisite journey to Korean barbeque.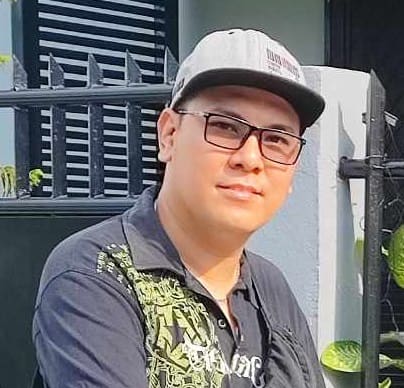 Hi! I'm Nivek Strife, the person who made MenuPH. I'm the one who added most of the popular menus you see on this website, and I really hope you enjoy them! Feel free to check them all out.
Growing up, I was surrounded by lots of tasty foods, like the classic Adobo and the sweet Leche Flan. That love for the many flavors of the Philippines is what got me excited about adding to MenuPH. When I learned how to make websites, I saw the need for a place to show off all the amazing Filipino dishes, and that's how MenuPH started.
MenuPH isn't just a website; it's like a fun journey into food. I've teamed up with famous chefs and found great places all over the Philippines to bring you a bunch of menus that show off the best of Filipino cuisine. Whether you're into the usual dishes or new twists, MenuPH is here to guide you through the rich world of Filipino flavors.
With MenuPH, my aim is to help local businesses, talk about good food choices, and make a group of friends who love food. No matter if you like fancy restaurants or street food, MenuPH has something for you. Come join me on this food adventure as we find great places, taste real flavors, and enjoy the unique food traditions that make the Philippines awesome.