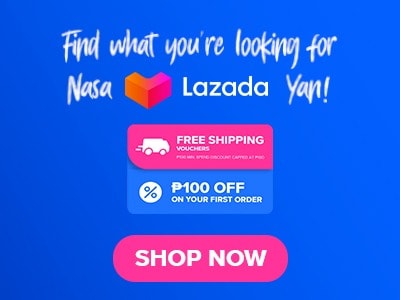 Looking for a place that offers Korean cuisine? If you're thinking about unlimited Korean BBQ restaurants then that's not what I referring to here. This place only serves ala carte. Have you ever heard of or maybe bumped into the Yedang Korean Restaurant location? This place is one of the most popular Korean restaurants in the metro. Yedang Korean Restaurant's menu offers a lot of delicious dishes that will surely satisfy every Korean food craving in you. Interested in our topic for today? If yes then let's get to know Yedang more and let's take a look at their menu and prices. Let's start!
Below, you'll find the updated list of Yedang Korean Restaurant menu prices.
Menu Items
Price (PHP)

Popular

Pa Jeon
420
Galbitang
400
Kimchi Jjigae
350
Sullungtang
400
Usamgyeopsal
480
Samgyeopsal
400

Grilled Dishes

Usamgyeopsal
480
Samgyeopsal
400
Dak Galbi
360
Donsamgyeopsal
430
Daeji Galbi
360

Favorites

Galbi Jjim
480
Pa Jeon
420
Jeyuk Bokkeum
480
Kimchi Jeon
420
Tteokbokki
420
Dolsot Bibimbap
380
Mandu
330
Gyeran-Jjim
220
Bulgogi
420
Gyeran-Mari
270
Ojingeo Bokkeum
480
Osam Bokkeum
700
Bulgogi Jeongol
980

Soups & Stews

Galbitang
400
Kimchi Jjigae
350
Samgyetang
850
Sullungtang
400
Doenjang Jjigae
350
Yukgaejang
400
Budae Jjigae Jeongol
980

Noodles

Mul Naengmyeon
380
Bibim Naengmyeon
380

Special Sets

Pork Set
2100
Set B
1900

Extras

Rice
70
Golden Mushroom
120
King Mushroom
120
Kimchi
120

Ramyeon

Ramyun Sari
About Yedang Korean Restaurant
Yedang is a Korean restaurant that serves authentic Korean foods. Working hard they have been recognized as one of the best Korean restaurants in the metro, even way back when Korean BBQ grills were not mushrooming in our country. Yedang Korean Restaurant already satisfies its customers by serving high-quality Korean dishes. Yedang undergoes a new management, the new management improves any flaws of this place even the customer service while preserving the authentic Korean taste where they become popular.
The place has a traditional look however new management already improved the interior and still has renovations every now and then. This place only allows a la carte orders but their service crews are available to grill the meat for their customers, they use charcoal on their grills by the way. The restaurant also uses Korean utensils for more Korean vibes.
Yedang Korean Restaurant Best Seller Menu
Here listed below are samples of Yedang's best-selling items.
Dolsot Bibimbap – Dolsot bibimbap is one of their dishes that stood out. This one is served in a stone pot, the serving size of dolsot bibimbap is quite huge already so this one is also great for sharing. The ingredients that they used are quality and fresh making this dish even more flavorful. It became my instant favorite after trying it for the first time. Dolsot bibimbap is also included on their best-selling items and is a must-try if you're a fan of bibimbap.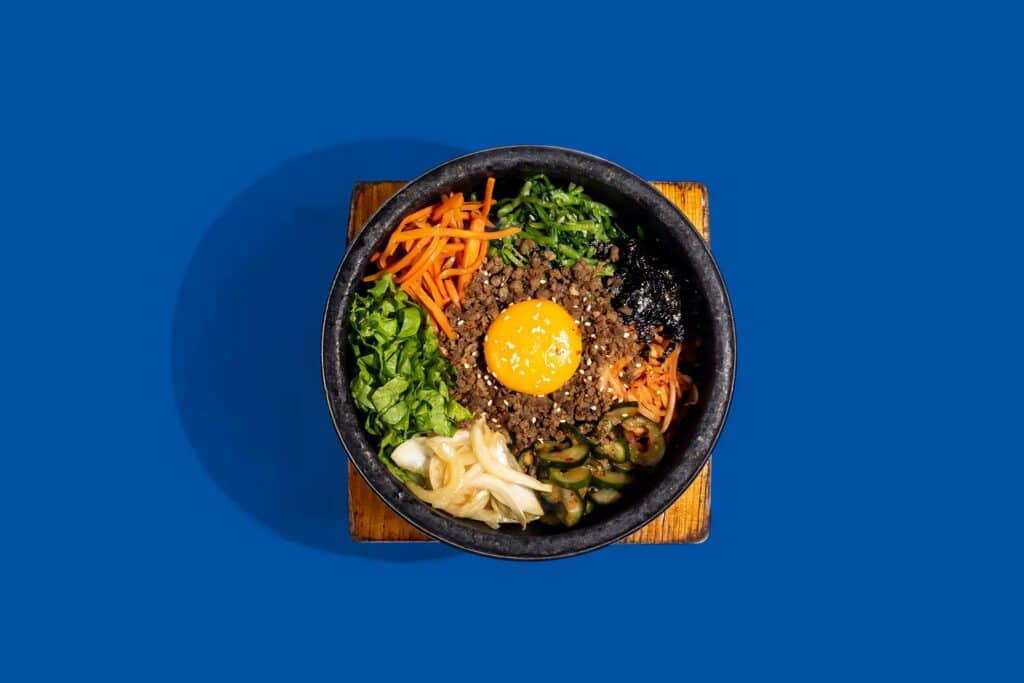 Tteokbokki – Tteokbokki is one of the most popular Korean food in our country and Yedang's version of tteokbokki is one of the best that i tried so far. This one tastes delicious a bit spicy but okay plus the serving size is quite generous too. This spicy rice cake has a chewy texture making it enjoyable to eat, if you're a fan of spicy foods you will love their version of tteokbokki for sure, also included in their best sellers and a great choice of appetizer.
Japchae – Jap Chae version of Yedang is a noodle dish with a lot of toppings, seriously they took jap chae to the next level. One plate is quite a lot so it is already good for 3 persons if all of you are heavy eaters. Their japchae has that slightly sweet taste and I can taste sesame oil as well, fresh vegetables are used in this dish too. Jap chae of Yedang is one of their best items to try, also included on their best-selling list.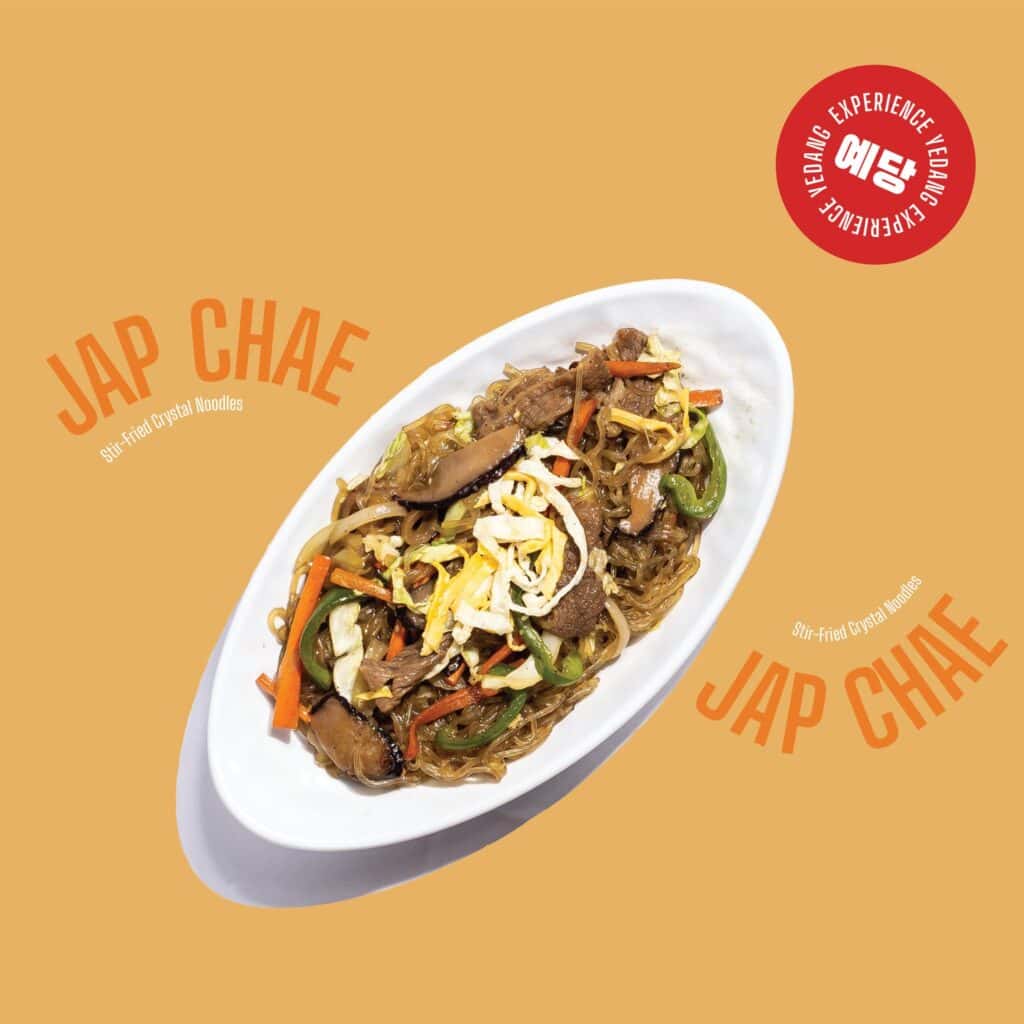 Pajeon – Pajeon is a Korean-style pancake. This is not the pancake that is sweet since pajeon is half beef and half seafood, it's like a beef and seafood omelette to be exact. the taste is good I love it, and the generous fillings are noticeable. I don't know if I'm just weird but I like this with Gochuchang.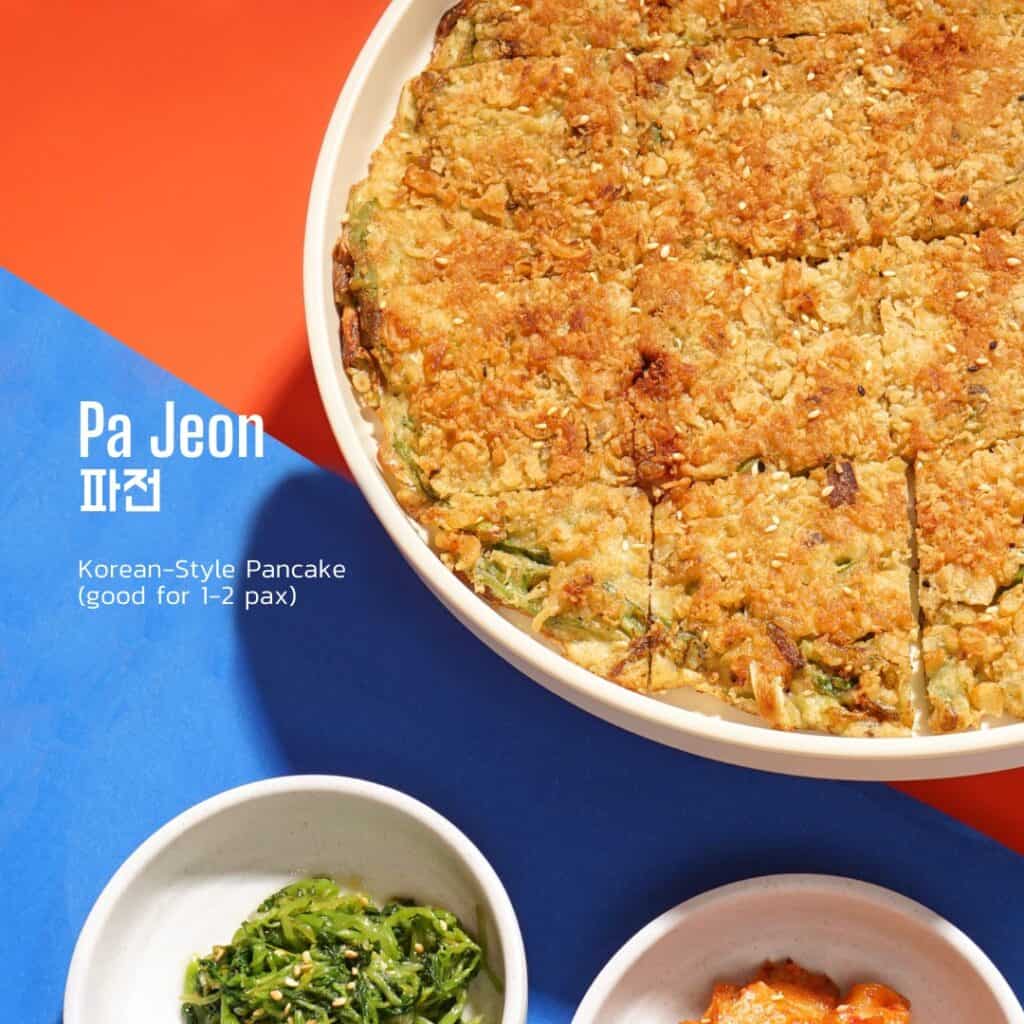 Grilled Dishes
The grilled dishes menu of Yedang offers 5 delicious choices. They have Usamgyeopsal which is a serving of thinly sliced beef belly, they also have Samgyeopsal which is pork belly slices. Aside from those they also have dak galbi or a marinated chicken barbecue while Donsamgyeopsal is a thin slice of pork belly. And lastly their Daeji Galbi, this one is Marinated pork short ribs.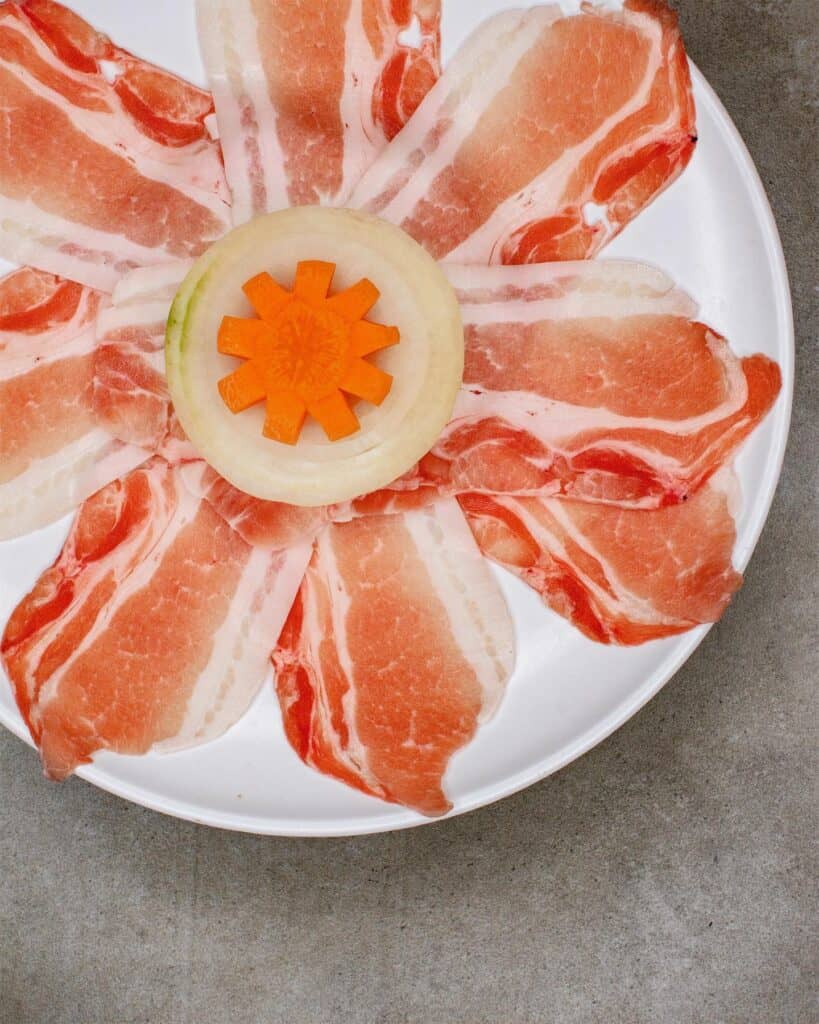 Soups and Stews
The soups and stews menu of Yedang Korean Restaurant has 7 items to choose from, they have Galbitang or Beef short ribs soup with a cup of rice. They also have Kimchi Jjigae which is a kimchi soup with a cup of rice. Samgyetang or ginseng chicken soup can also be found on this menu. Sullungtang or beef bone soup with a cup of rice is also a great option.
And here goes one of my favorites which is Doenjang Jjigae or soybean paste soup with a cup of rice. They also serve Yukgaejang, this one is a spicy beef soup with a cup of rice, and lastly, their Budae Jjigae Jeongol, this one is a Korean army soup in a hotpot, this is already good for 2 to 3 persons.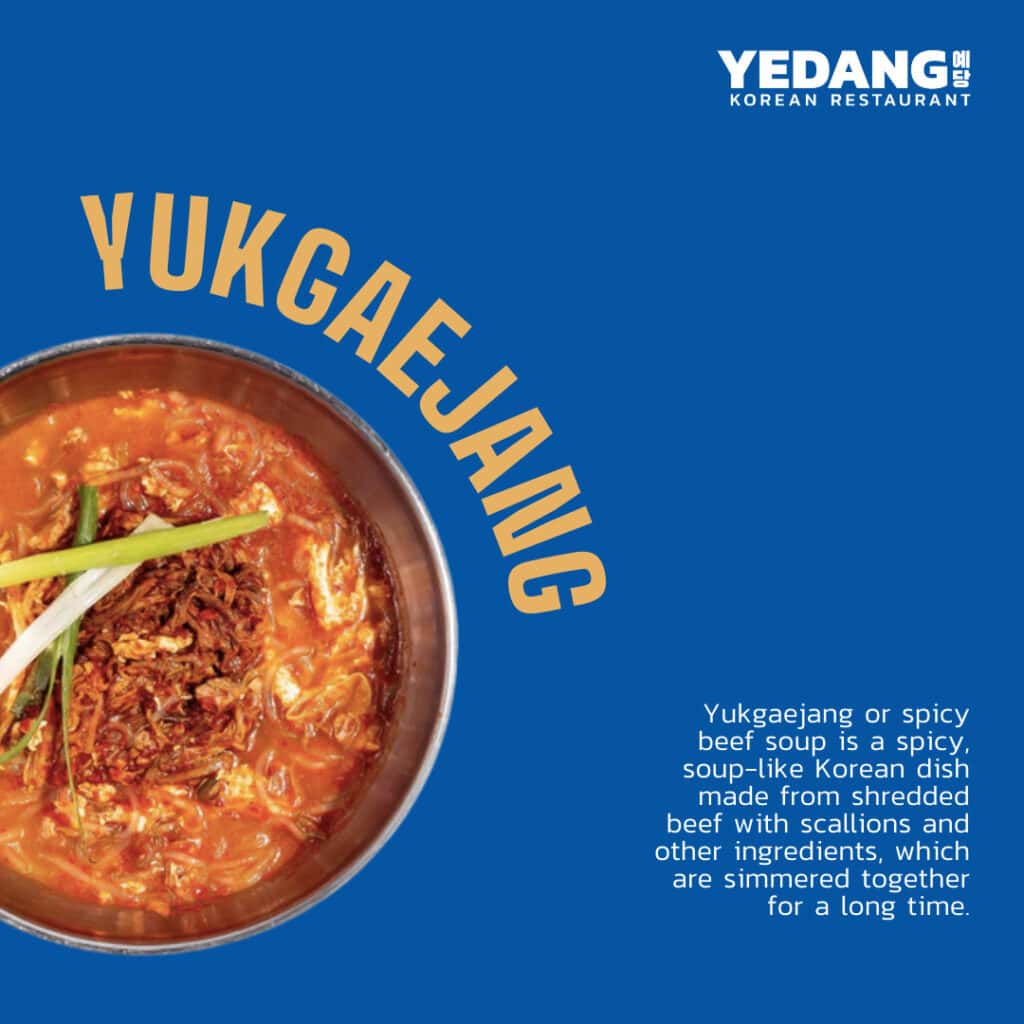 Yedang Korean Restaurant Delivery
Ordering your favorite Korean foods is easy simply by going to Yedang.ph aside from that you can also use other platforms such as your favorite food courier like Grab, Foodpanda, and other delivery services that are available on your locally.
Social Media Pages
Their social media family gets first dibs on exclusive promotions, discounts, and giveaways. Imagine enjoying your favorite bibimbap or bulgogi with a side of savings. It's a win-win!
Facebook: https://www.facebook.com/YedangPH
Instagram: https://www.instagram.com/yedangph
Frequently Asked Questions
Where is Yedang Korean Restaurant located?
Yedang Korean Restaurant is located at Gold Park Complex, 88 Meralco Ave. Baranggay Ugong, Pasig City.
What are the business hours of Yedang Korean Restaurant?
Yedang Korean Restaurant is open from 1:00 a.m. until 2:15 p.m. and reopens at 5:30 p.m. until 10:15 p.m. from Monday to Sunday.
Does Yedang Korean Restaurant have social media pages?
Yes. Yedang Korean Restaurant has social media pages.
What is the phone number of Yedang Korean Restaurant?
Yedang Korean Restaurant's phone number is (02)82469069 ext:878
What are the payment methods accepted at Yedang Korean Restaurant?
Yedang Korean Restaurant accepts credit cards and cash payments.
Conclusion
I honestly have nothing to complain about this place and remembering my experience with this restaurant only reminds me of good things. It's been a long time since I last tried Korean cuisine since I am always on Korean BBQ places these days and all I can say is this place serves delicious and authentic Korean dishes. Yedang Korean Restaurant menu has a lot of options, to be honest, and it like almost everything is now my favorite I'm not exaggerating, there's this saying you can never go wrong with the original right? Aside from the food which I really enjoy their place is also quite nice and comfortable plus their service personnel are nice as well. Highly recommended place, especially for those who love to try authentic Korean cuisine.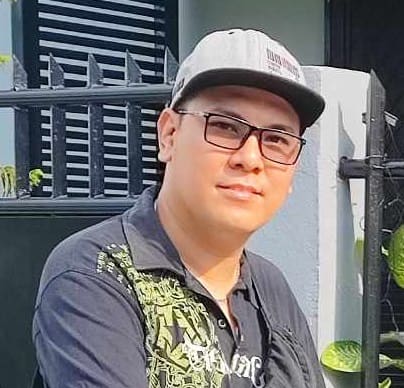 Hi! I'm Nivek Strife, the person who made MenuPH. I'm the one who added most of the popular menus you see on this website, and I really hope you enjoy them! Feel free to check them all out.
Growing up, I was surrounded by lots of tasty foods, like the classic Adobo and the sweet Leche Flan. That love for the many flavors of the Philippines is what got me excited about adding to MenuPH. When I learned how to make websites, I saw the need for a place to show off all the amazing Filipino dishes, and that's how MenuPH started.
MenuPH isn't just a website; it's like a fun journey into food. I've teamed up with famous chefs and found great places all over the Philippines to bring you a bunch of menus that show off the best of Filipino cuisine. Whether you're into the usual dishes or new twists, MenuPH is here to guide you through the rich world of Filipino flavors.
With MenuPH, my aim is to help local businesses, talk about good food choices, and make a group of friends who love food. No matter if you like fancy restaurants or street food, MenuPH has something for you. Come join me on this food adventure as we find great places, taste real flavors, and enjoy the unique food traditions that make the Philippines awesome.