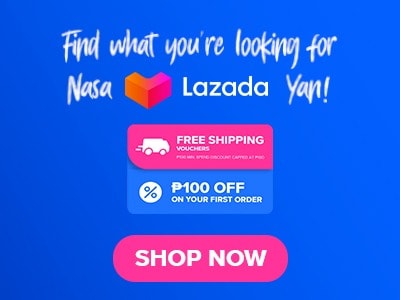 Set out on a journey to Japan without even leaving the Philippines through Roppongi, a Japanese restaurant with multiple branches in the said country. Its menu is a tribute to modern Japanese cuisine, boasting an array of delicious options, from the delicate artistry of sashimi to the hearty satisfaction of donburi. So visit Roppongi and experience what it is like to dine in Japan because as you step inside, you will be immediately enveloped in the restaurant's Japanese atmosphere.
Below, you'll find the updated list of Roppongi menu prices.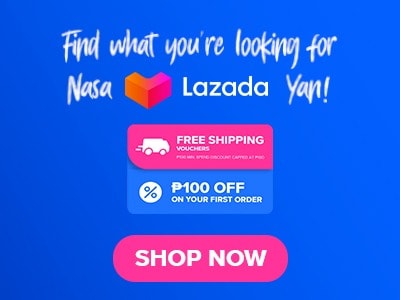 Menu Items
Price (PHP)

Salads

Kani Crunch Salad
322
Wafu Salad
493
Holiday Trays
Pork Katsu Tray
1200
Chicken Teriyaki Tray
1534
Tempura Tray
1694
Beef Misono Tray
1468
Kani Salad Tray
974
Chahan Tray
867
RFC Tray
1587
Salmon Tray
2067

Add Ons

Sweet Chili Sauce
40
Sesame Dressing
69
Japanese Mayo
34
Spicy Mayo
34
Gyoza Sauce
34
Sweet Chili & Japanese Mayo
41
Tonkotsu Sauce
34
Eel Sauce
69
Curry Sauce
69
Roppongi Rolls
Roppongi Roll
617
Philly Crunch
507
Ebi & Gyu
582
California Love
438
Double Dragon
733
Kani Aburi
493
BBQ Tori Roll
510
Classic Cali
425

Sashimi

Tamago Nigiri
185
Unagi Nigiri
521

Appetizers

Gyoza
185
Roppongi Fried Chicken
521

Chefs Specials

Shrimp Tempura
413
Mixed Tempura
425
Pork Katsu Set
507
Chicken Teriyaki Set
466
Salmon Belly Yakiniku
500
Cho's Chahan
199
Chicken Katsu Set
466

Donburi

The Don Katsu
356
Chicken Katsudon
329
Teriyaki Don
346
Gyudon
413
Tendon
411
Unagi Don
781
Beef Misono
456

Ramen Bar

Tonkotsu
452
Black Garlic
480
Lava Ramen
466
White Hot Miso
480
Beef Sukiyaki
548
Tantanmen
514

Side

Gohan Steamed Rice
62

Beverages

Coke
89
Coke Zero
89
Royal
89
Pineapple Juice
89
Bottled Water
62

Roppongi Shakes

Black Sesame Milkshake
226
Matcha Milkshake
226
Samurai's Blend Shake
226
Rising Sun Shake
226
Sakura Shake
226

Local Beers

San Miguel Pale Pilsen
123

Japanese Beers

Flavored Japanese Beer
219
Double Lemon Japanese Beer
189
Lime Shekwasha Japanese Beer
226

Sushi Box

Premium Box
2054
King Kani Box
1780
Signature Box
1506
About Roppongi
Roppongi is a Japanese cuisine in the Philippines with multiple branches in Tarlac. Its menu offers a wide variety of modern Japanese cuisines which include sashimi, sushi, donburi, ramen, and more! Filled with Japanese-inspired artwork on the wall, the restaurant has a modern Japanese interior that mirrors the dining experience that you would have in Japan. And with its friendly and welcoming staff/crew, this restaurant has become a go-to place for many Japanese food lovers around Tarlac.
Roppongi Menu Best Seller
Roppongi Japanese Restaurant's menu best sellers feature a variety of Japanese favorites, each offering a unique and flavorful experience.
Chicken Katsu Set – The Chicken Katsu Set at Roppongi Japanese Restaurant is a classic and satisfying dish that features a breaded and a chicken cutlet that was deep-fried resulting in tender meat on the inside and crispy skin on the outside, offering a nice contrast of textures.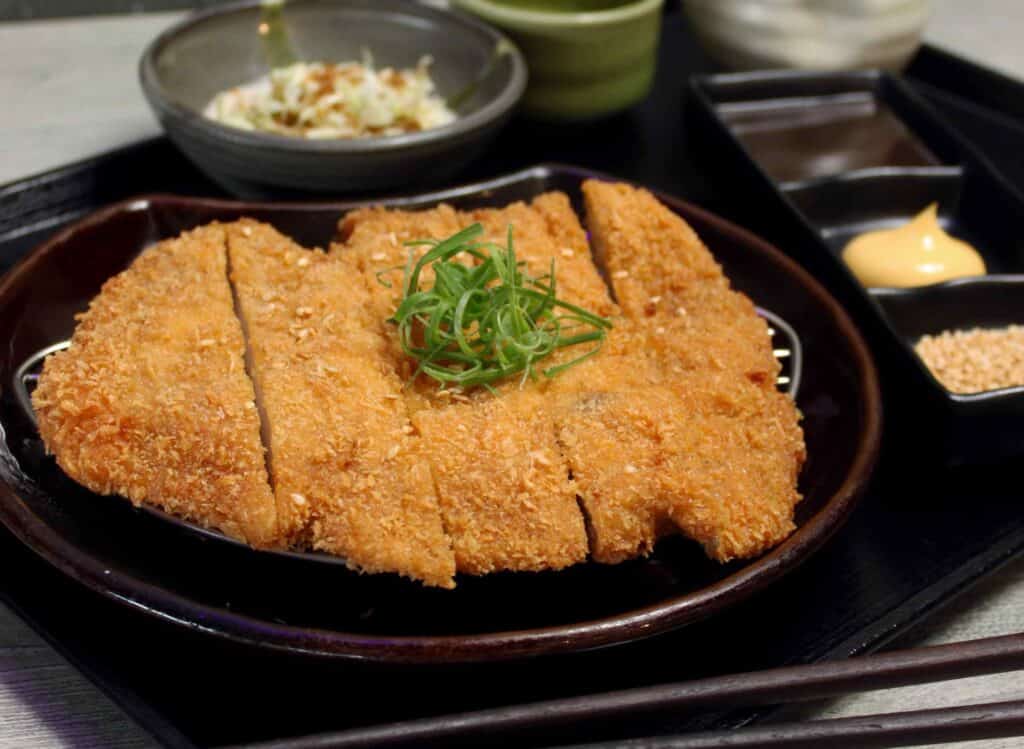 Tonkotsu – It is a comforting and hearty noodle soup that features a creamy and flavorful pork bone broth, served with thin noodles, tender slices of pork chashu, marinated bamboo shoots, and a soft-boiled egg. The broth is the star of the dish, boasting a rich umami flavor that's been carefully developed through hours of simmering.
Gyudon – The Roppongi's Gyudon menu is a hearty and flavorful rice bowl topped with thinly sliced beef that has been simmered in a savory and slightly sweet soy-based sauce. The tender beef is served over a bed of steamed rice, allowing the rich flavors of the sauce to meld with the grains. 
Beef Sukiyaki – Roppongi's Beef Sukiyaki is a hot pot dish that brings together thinly sliced beef, vegetables, and a sweet soy-based broth. The ingredients are cooked together at the table, creating a communal and interactive dining experience and making it an exciting and enjoyable dish.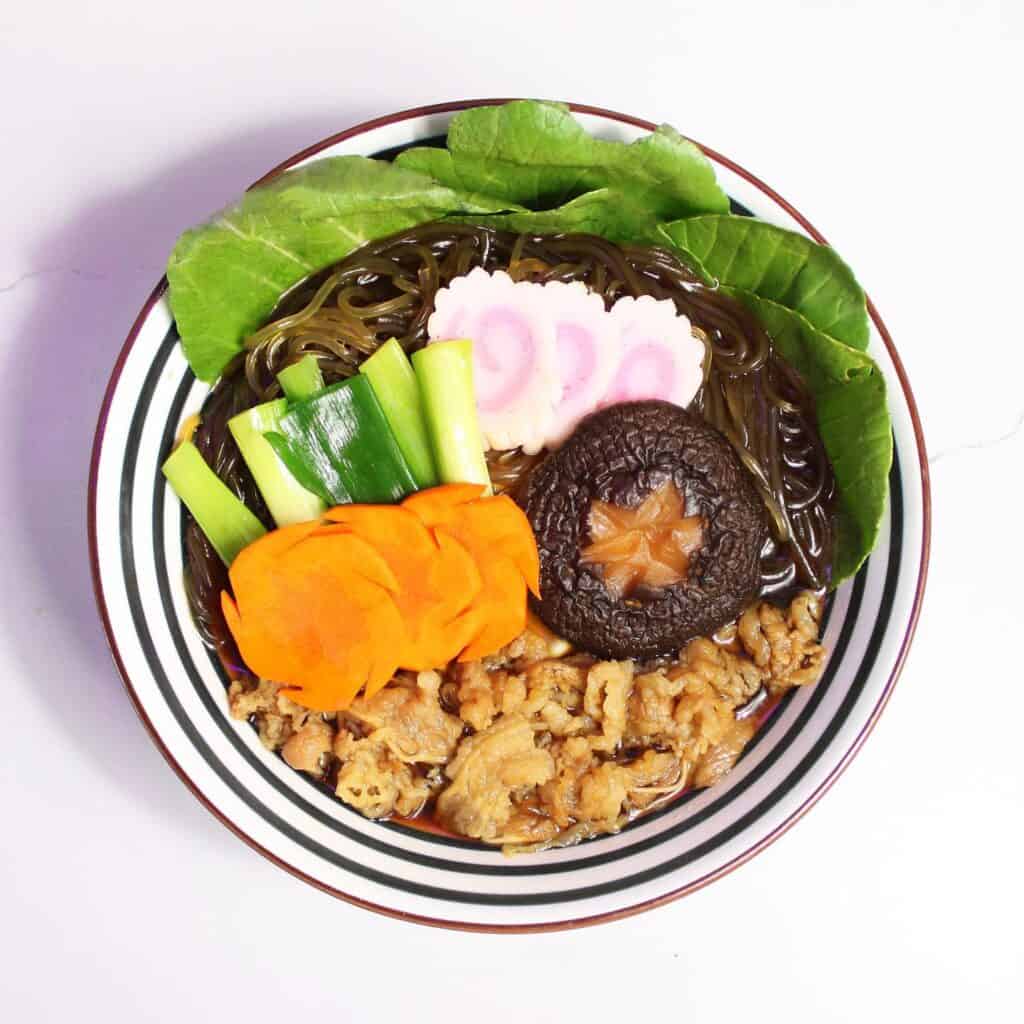 Roppongi Chefs Specials Menu
The Chefs Specials menu boasts a selection of well-executed and flavorful dishes that cater to a variety of tastes. Whether you're a fan of crispy tempura, comforting katsu, or classic teriyaki, this menu provides a range of options to enjoy.
Shrimp Tempura – Roppongi Japanese Restaurant's Shrimp Tempura is a popular and beloved dish that showcases perfectly fried, crispy battered shrimp. The shrimp are large and tender, coated in a light and airy tempura batter that results in a delicate and satisfying crunch.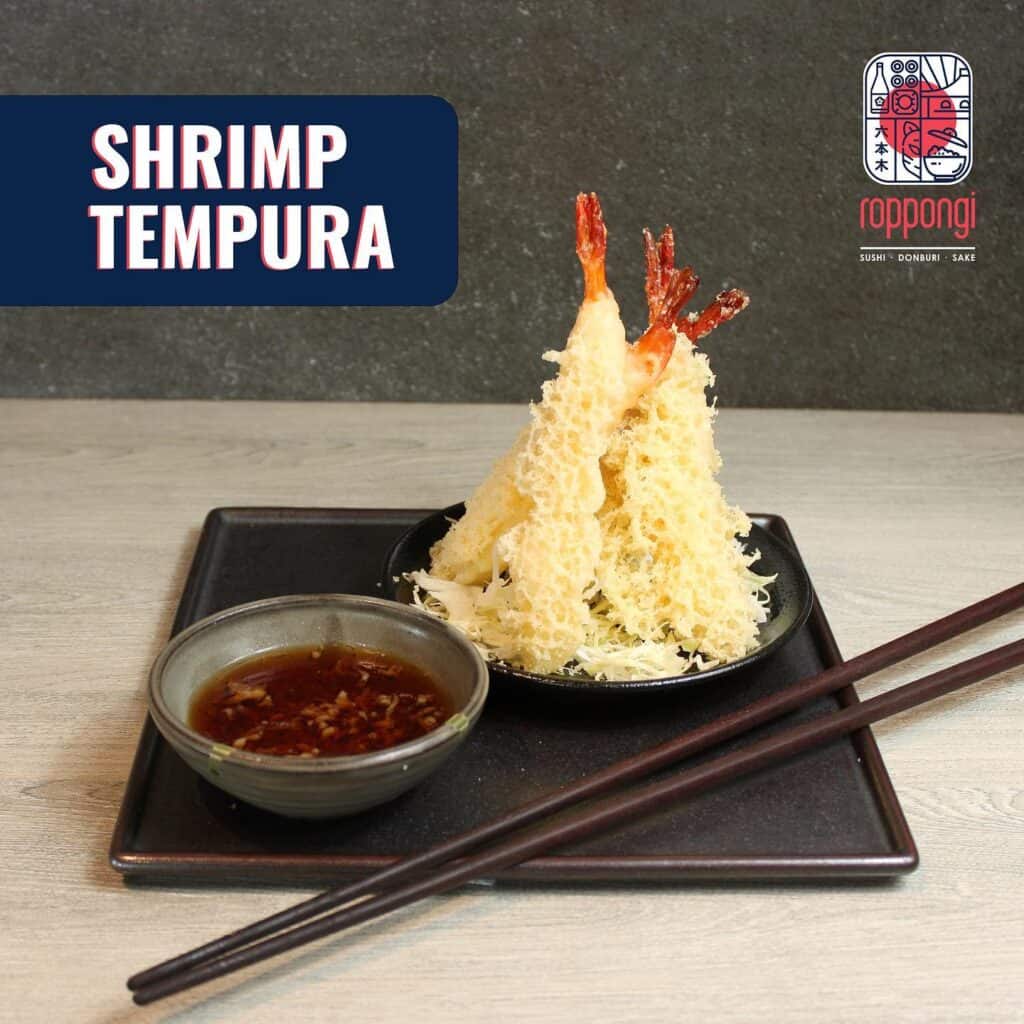 Pork Katsu Set – This set menu of Roppongi features a breaded and deep-fried pork cutlet that is both tender and juicy on the inside while boasting a golden and crispy exterior. It is accompanied by a bed of steamed rice, shredded cabbage, and a savory sauce for dipping, creating a balanced and flavorful meal.
Chicken Teriyaki Set – This set offers a classic and crowd-pleasing option that features grilled chicken glazed with a glossy teriyaki sauce. The sauce is a harmonious blend of sweet and savory, creating a nice contrast to the tender and well-grilled chicken, making it one of the many dishes at Roppongi that embodies the essence of Japanese comfort food.
Donburi
Roppongi Donburi's menu provides a diverse range of flavors and textures that cater to various preferences that are sure to please both newcomers and aficionados of Japanese flavors.
The Don Katsu – The Don Katsu is a delicious dish that combines the beloved flavors of katsu with the comforting appeal of a rice bowl. This dish features pork or chicken, that has been breaded, fried to perfection, and sliced before being placed over a bed of steamed rice, drizzled with a savory sauce, and garnished with vegetables or herbs.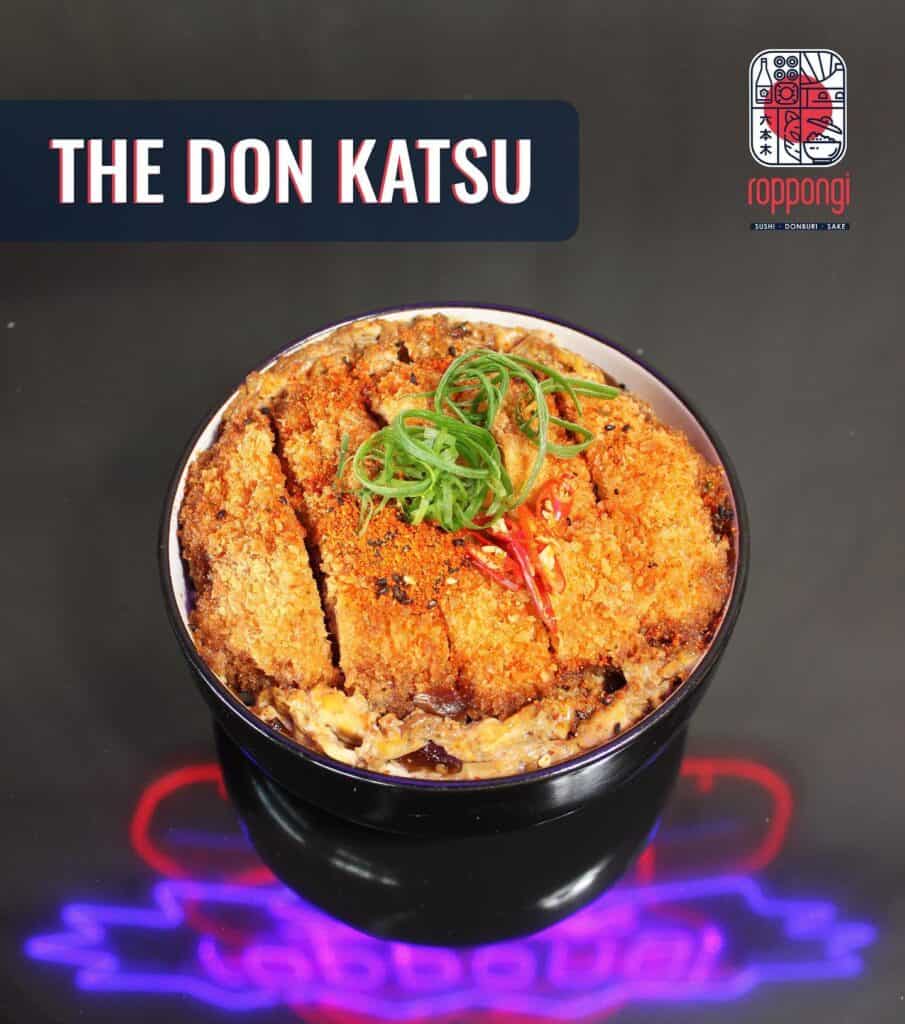 Chicken Katsudon – Roppongi's Chicken Katsudon is a comforting and flavorful donburi dish that features a generous portion of breaded and fried chicken cutlet placed on a bed of steamed rice. The dish is then topped with a savory and slightly sweet sauce that infuses the rice and chicken with delicious flavors making it a popular choice for those seeking a satisfying and traditional Japanese meal.
Teriyaki Don – The Teriyaki Don features grilled or sauteed meat such as chicken, beef, or salmon that has been marinated in a sweet and savory teriyaki sauce. This dish is accompanied by sauteed vegetables, adding freshness and a pop of color to the plate, making it the perfect representation of the beloved teriyaki tradition.
Sashimi
Roppongi's Sashimi menu invites you to savor the essence of Japanese cuisine, where every detail is thoughtfully considered to create a dining experience that is as visually captivating as it is gratifying to your palate. Whether you're drawn to the elegance of Tamago Nigiri or the allure of Unagi Nigiri, each item promises flavors and textures that are both exquisite and unforgettable.
Salads
The salad menu allows customers to experience fresh and vibrant flavors, presenting a duo of options that highlight the beauty of wholesome ingredients and innovative combinations, and Wafu Salad. Kani Crunch Salad. Both salads draw inspiration from traditional Japanese cuisine, making them masterpieces in their own right.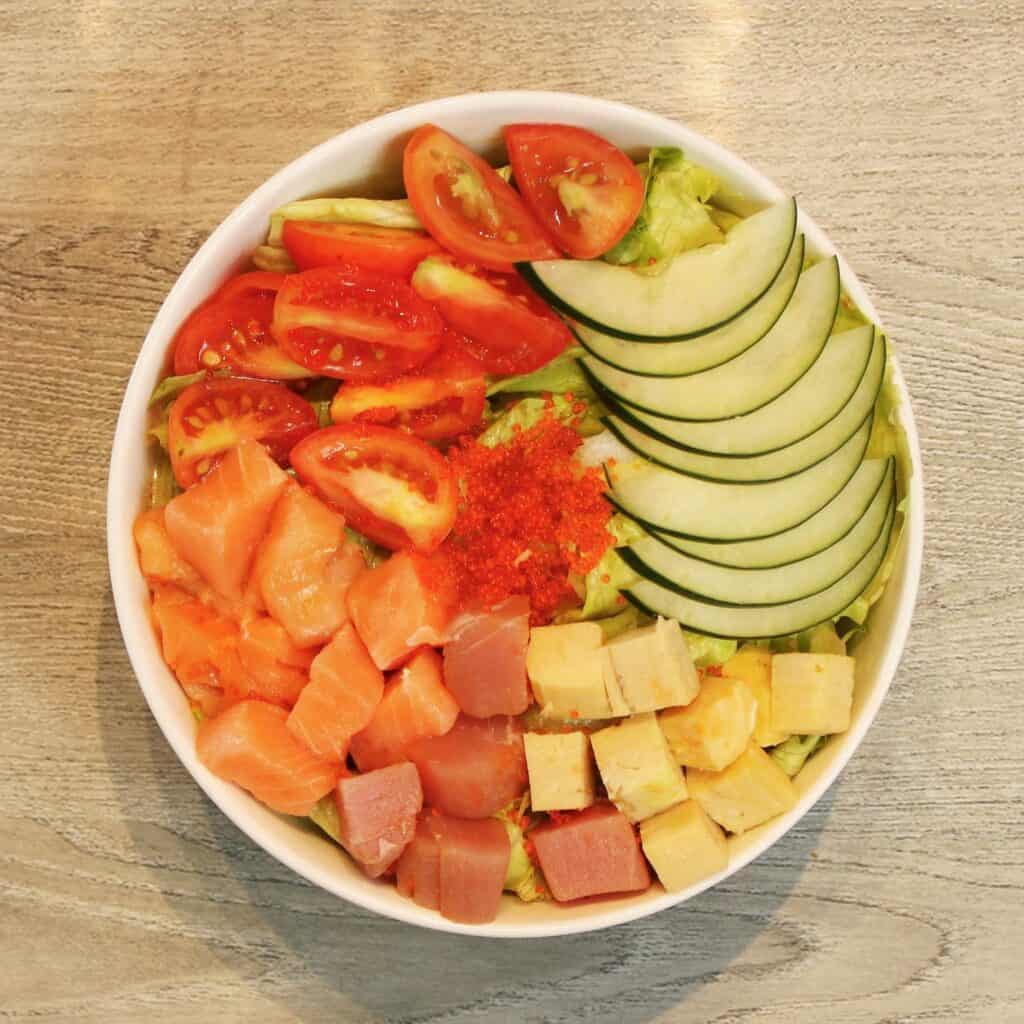 Roppongi Menu Delivery
Roppongi has come up with a convenient way for people to enjoy their beloved Japanese dishes at home. Thanks to partnerships with popular delivery services like FoodPanda or GrabFood, customers can now easily order their favorite meals using their computers or smartphones. This means you can savor the delicious flavors of Japan without leaving the comfort of your own home.
Social Media Pages
If you're a seeker of remarkable flavors, their social media pages are your gateway – it's not just a follow, it's your personal invitation to an online showcase of captivating visuals and umami revelations. Your feed is on the brink of a transformation into a vibrant canvas of Japan's culinary artistry!
Facebook: https://www.facebook.com/Roppongi.Tarlac
Instagram: https://www.instagram.com/roppongi.tarlac
FAQs
What is Roppongi, and what type of cuisine does it offer?
Roppongi is a Japanese restaurant that offers a diverse and flavorful range of dishes inspired by Japanese cuisine.
Does Roppongi have a delivery service for its food orders?
Yes, Roppongi has a delivery service for each and every food item that is on its menu.
What are some of the most popular dishes on the Roppongi menu?
Some of the most popular items at Roppongi are Chicken Katsu, Pork Katsu, Tonkotsu, and Teriyaki.
Is Roppongi family-friendly and suitable for large groups?
Roppongi is one of the best places for friends and family who are looking for delicious Japanese dishes.
Conclusion
Roppongi offers a dining experience that mirrors Japan through its diverse menu that captures the essence of modern Japanese cuisine. This Japanese restaurant brings an authentic Japanese dining experience to locals, encompassing a wide range of flavors from delicious-tasting donburi to beautifully presented sashimi. In addition, the restaurant's inviting atmosphere, adorned with Japanese-inspired artwork, creates an immersive dining experience that lets guests experience what it is like to dine in Japan.