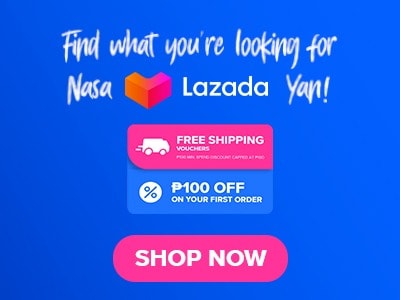 Nowadays flavored chicken wings are quite popular, and this kind of food becomes one of the most ordered items in every restaurant that offers them. Now I want to introduce a place if you're craving and looking for a great place to get your chicken wings cravings. Have you heard of a place called Wright Wings? I'm pretty sure some of you already do since they have branches all over the metro. The Wright Wings menu offers different chicken wings flavors that will surely tickle your taste buds and no worries since they also serve sides and dips that are perfect for their chicken wings. Let's get to know this place a little bit more and let's talk about the foods that they offer. Let's start.
Below, you'll find the updated list of Wright Wings menu prices.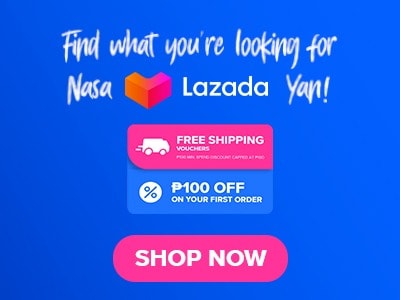 | Menu Items | Price (PHP) |
| --- | --- |
| Wings (6pcs/12pcs) | #Colspan# |
| Classic Buffalo | 340/630 |
| Chipotle Bbq | 340/630 |
| Honey Mustard | 330/620 |
| Garlic Parmesan | 340/630 |
| Orange Chicken | 340/630 |
| Korean | 330/620 |
| Mango Salsa | 330/620 |
| Charlie Bravo | 330/620 |
| Salted Egg | 340/630 |
| Dips | #Colspan# |
| Ranch (Garlic And Cream) | 50 |
| Cilantro Cream | 50 |
| Blue Cheese (Blue Cheese And Cream) | 50 |
| Truffle Mayo (White Truffle Oil And Mayonnaise) | 50 |
| Sides | #Colspan# |
| Curly Fries (Buffalo Coated Curly Fries) | 155 |
| Steamed Rice | 35 |
| Drinks | #Colspan# |
| Libertea Iced Tea 500ml (Freshly Brewed Iced Tea) | 130 |
| Libertea Iced Tea 1l | 220 |
| Coke Regular | 85 |
| Coke Zero | 85 |
| Coke Light | 85 |
| Sprite | 85 |
| Royal | 85 |
| Sarsi | 85 |
About Wright Wings
Wright Wings is a place that specialized in delicious, savory, and mouthwatering chicken wings. They offer a lot of flavors just as orange chicken, garlic Parmesan, salted egg, and more so for sure you'll surely find what you prefer. Customers started to notice how good their chicken was so the news spreads like wildfire and they started to have regular customers. As of today they already have over 60 branches in different parts of the country but most of their branches are located in the Metro. You can check their store locations by simply going to their website at https://wrightwings.com/location/ some of their branches are open 24 hours a day and some locations usually start from 10:00 AM until 9:00 PM or 11:00 PM maximum.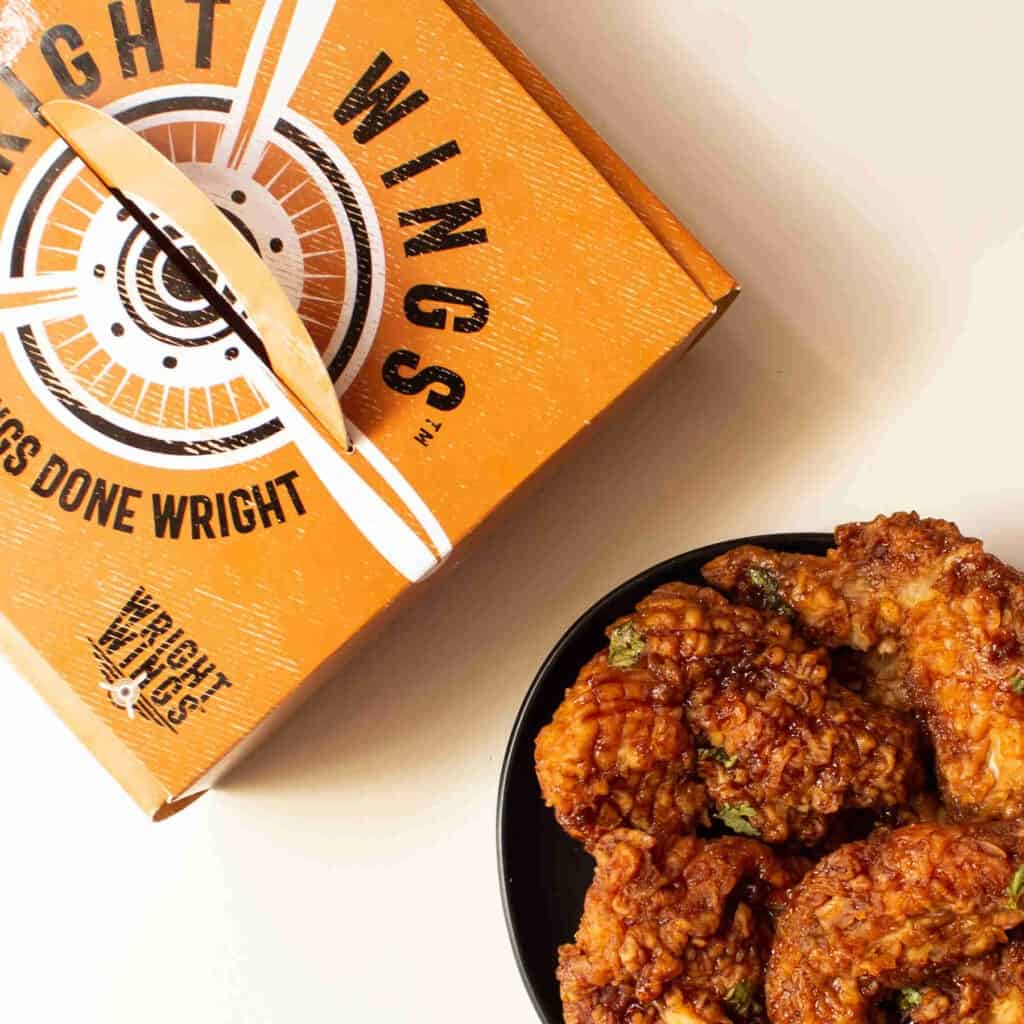 Wright Wings Menu Best Sellers
After some research here are Wright Wings' best-selling food items that are worth trying.
Korean – Wright wings chicken wings in Korean flavor are actually Fried Wingettes and Drummettes that they made crispy and fried until golden then tossed in Korean Bulgogi Sauce, this one is also topped with Sesame Seeds for additional presentation and crunch. This flavorful chicken wing is one of their best sellers, especially for those who love a little kick on their chicken wings, this one is not that spicy just right for some in my case not at all.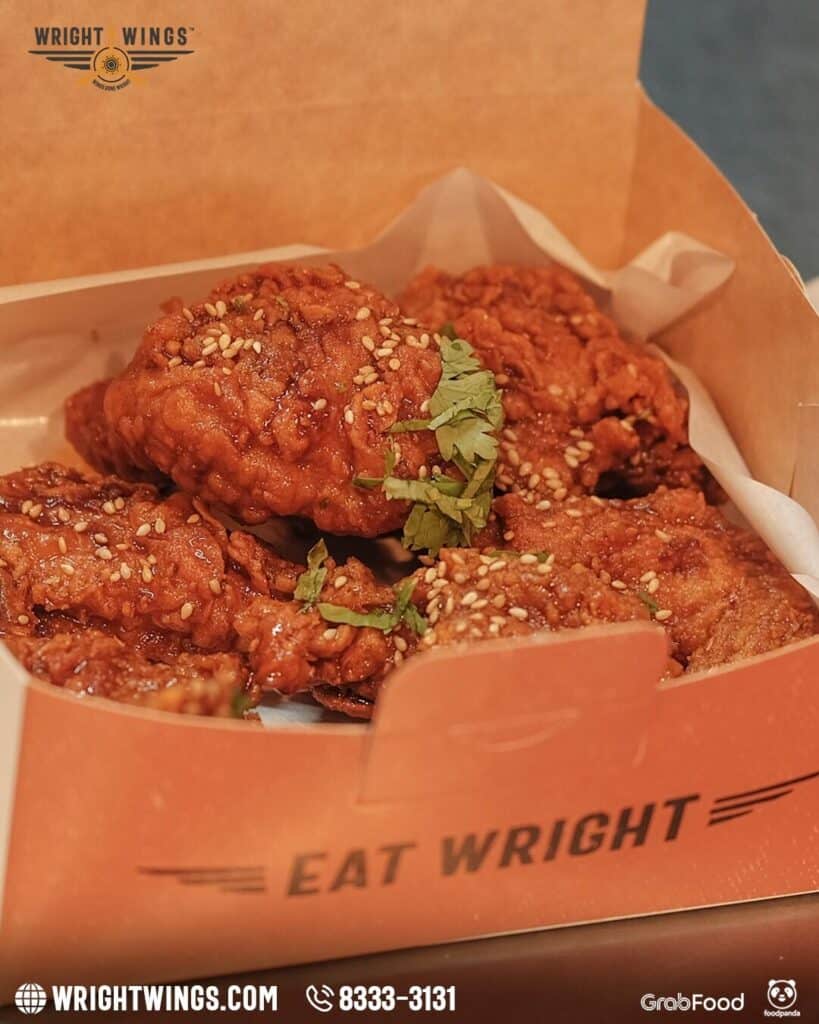 Garlic Parmesan – Wright wings version of garlic Parmesan menu is made from crispy and fried Drummettes and Wingettes tossed in Garlic Butter sauce with Parmesan Cheese. I do like classic fried wings but I really love their version of garlic parmesan. This one is a classic good, with Parmesan and a little sweetness from the butter. Garlic Parmesan is also one of their best-selling chicken wings flavors. This is also one of their most popular ordered and quite known by their customers. Must try as well. 
Charlie Bravo – This one is kinda new to me since I never encountered anything like this or maybe I'm not looking. Their Charlie Bravo is made from Fried Drummettes and Wingettes. It is then tossed in a jalapeño cheese Sauce and then topped with generous Bacon Bits. This one is not that spicy but the kick was there because of the jalapeño. This one is quite popular as stated on their website as one of their best sellers. Charlie Bravo of wright wings is definitely delicious with a little hotness.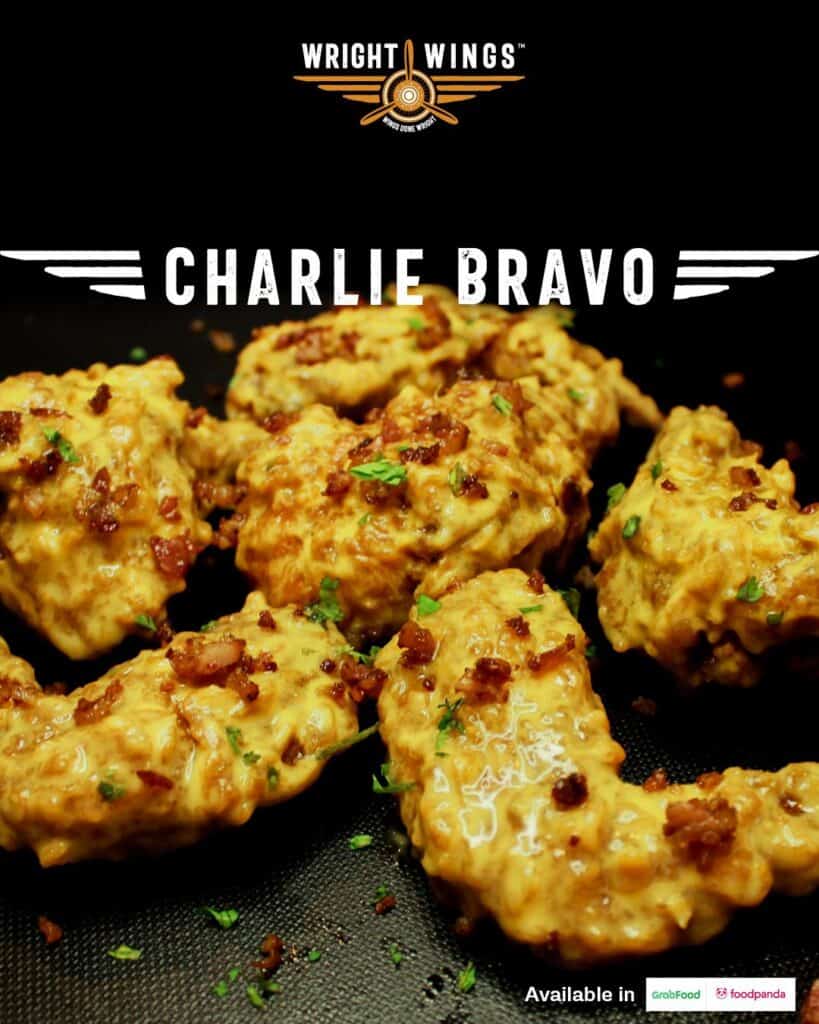 Salted Egg – If you're into hot wings but not too hot for me you should try their salted egg version. This item is made with Fried Wingettes and Drummettes and then mixed with Salted Egg Powder they are also topped with Chili and fried basil. Their salted egg wings for me are a bit salty but tolerable and in a good way because of the salted egg flavor. The chicken is not dry and still juicy inside. This item is also a must-try.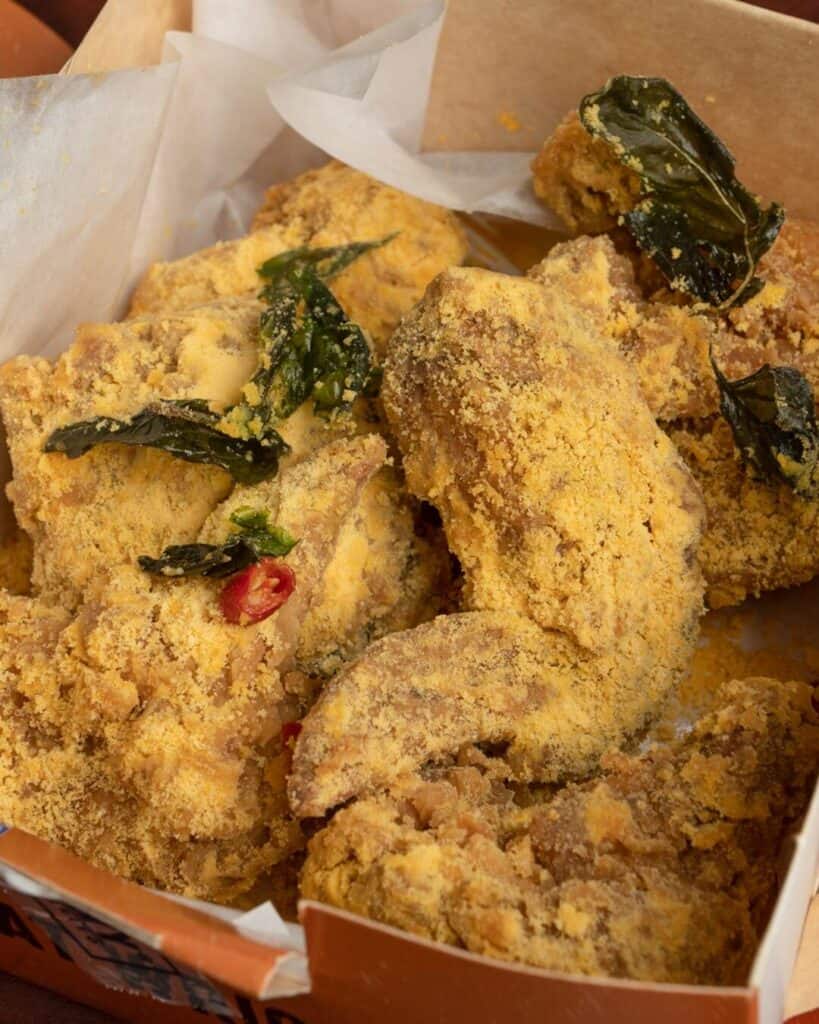 Wright Wings Menu Dips
Extra dip can be ordered on their menu. They have four dips to offer. They have Ranch (Garlic and Cream), Cilantro Cream, Blue Cheese (Blue Cheese and Cream), and Truffle Mayo (White Truffle Oil and Mayonnaise). All for only 50php based on their updated menu.
Sides
If you want something to go along with your yummy chicken wings, no need to worry! Wright Wings has two tasty side menu for you to choose from. First, there are Curly Fries. These fries are special because they have a delicious buffalo coating that gives them a spicy and flavorful kick. If you prefer something more filling, they also offer Steamed Rice. This soft and fluffy rice can be a great choice to satisfy your hunger. So, whether you're craving some crispy fries or a comforting bowl of rice, Wright Wings has got you covered! Enjoy your perfect pairing!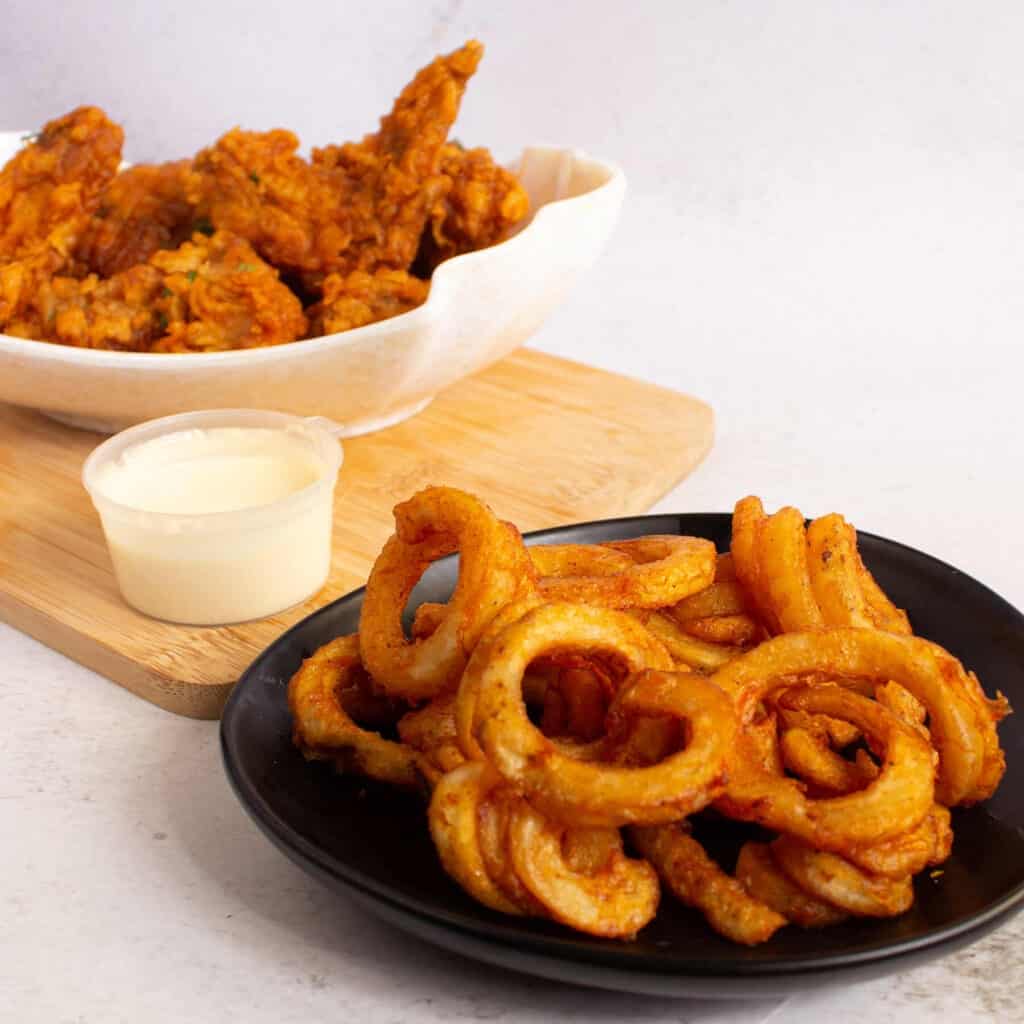 Wright Wings Menu Delivery
You can order your favorite chicken wings directly on their website from this link or you can use their delivery hotline at 83333131 all you have to do is to choose their online menu for delivery. Also since food delivery applications are all over the place nowadays you can use them for hassle-free delivery. 
Social Media Pages
Join the Wright Wings tribe and experience the ultimate wing sensation that will blow your taste buds away! 🌟🔥 Follow their sizzling social media pages to stay in the loop about all things wings – from mouthwatering classics to bold and innovative flavors, we've got the perfect wing to satisfy your cravings!
Facebook: https://www.facebook.com/wrightwingsph/
Website: https://wrightwings.com/
Instagram: https://www.instagram.com/wrightwingsph
Twitter: https://twitter.com/wrightwingsph
FAQs
Where is Wright Wings located in the Philippines?
Most of their branches are located in National Capital Region so it's easy to find them. Davao, Cebu, Taytay, Laguna, Baguio, and Subic are some examples of their locations outside the metro.
What types of cuisine do Wright Wings specialize in?
Wright Wings specializes in creating delicious chicken wings. They offer flavorful chicken wings that are hard to resist.
What are the signature dishes of Wright Wings?
Wright Wings' signature dishes include orange chicken, Garlic Parmesan, and Charlie Bravo.
Does Wright Wings provide delivery services?
Yes, they actually have the delivery website available for those who want to order online or to order for curbside pickup. They also have a delivery hotline for a more convenient transaction.
Conclusion
Wright Wings is a place to go if you're craving delicious and flavorful chicken wings. Wright Wings' menu is limited only to some dips and sides since they focused for now on creating delicious chicken wings. This place is a sulit place if you're going to ask me, their chicken wings are big and juicy. It is not overcooked and still tender though the wings are cooked until crispy. Perfect place for Barkada eat outs. Their place is also okay and clean plus their crews are polite and fast. Overall a great experience trying their items and for sure I'll be coming back for more. Highly recommended place for you guys to try.