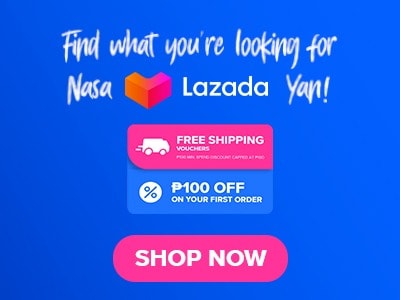 One of the well-loved desserts nowadays is this trending frozen yogurt that recently became one of the most talked about topics on TikTok. Most people do not know that these frozen yogurts have been here since then and the goodness of this delightful dessert is well deserving to be the newest talk of the town. And when it comes to frozen yogurt, I have my favorite place where you can have them. This is Red Mango and let's talk about their amazing menu!
Below, you'll find the updated list of Red Mango menu prices.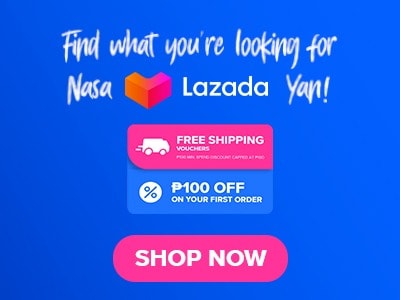 Menu Items
Price (PHP)

Frozen Yogurt

Original Small
90
Original Medium
130
Original Large
170
Original Family
260

Toppings

Banana
20
Mango
20
Blueberry
20
Pineapple
20
Peaches
20
Kiwi
20
Banana Cornflakes
20
Cocoa Pebbles
20
Fruity Pebbles
20
Special K
20
Granola
20
Sliced Almonds
20
Walnuts
20
Chopped Cashews
20
Crushed Graham
20
Cheesecake
20
Oreo Crumbs
20
Chocolate Chips
20
Brownie Bites
20
Dried Cranberries
20
Yogurt Popping Boba
20
Red Beans
20
Caramel Shell
20
Dark Choco Shell
20
Honey
20

Froyo Parfait

Original
185
Banoffee
185
Chocolate Lovers
185

Other Menu

Froyo Combo Kit
1,159
Rocky Road Special
495
Mango Jubilee Froyo
455
Chocolate Overload Froyo
455
Banana Almond Crunch Froyo
455
Trail Mix
455
Banoffee Special
495
Original Froyo (Plain)
395
Make Your Own Combo (Original)
395
Double Mango Jubilee Froyo
515
Double Chocolate Overload Froyo
515
Double Banana Almond Crunch Froyo
515
Double Trail Mix
515
Matcha Mochi Dream Froyo
455
Matcha Trail Mix Froyo
455
Choco Matcha Overload Froyo
455
Matcha Froyo (Plain)
395
Make Your Own Combo (Matcha)
395
Double Matcha Mochi Dream Froyo
515
About Red Mango
Red Mango is a frozen yogurt chain that offers a variety of flavors of Frozen yogurts such as their newest Rocky Road Special which gained immense support and love from yogurt enthusiasts as well as their iconic Froyo such as their Double Chocolate Overload Froyo and other Limited edition flavors that you surely don't want to miss. They offer a variety of delightful desserts that are available on the store menu as well as on the Delivery Menu.
Red Mango Menu Best Seller
Here are the hottest picks of their flavorful collections of frozen yogurts that you need to consider especially on your first visit.
Choco Overload Froyo – This best-selling froyo is topped with the absolute goodness of chocolate with the chocolate chips and Oreo crumbs that are loaded on this mountainous delight.
Original Frozen Yogurt (Family) – This is their original frozen yogurt but is served in a larger portion of a cup for you to share and enjoy with your family. It is good for 2-3 people per serving with the three-upping mountain goodness of this yogurt.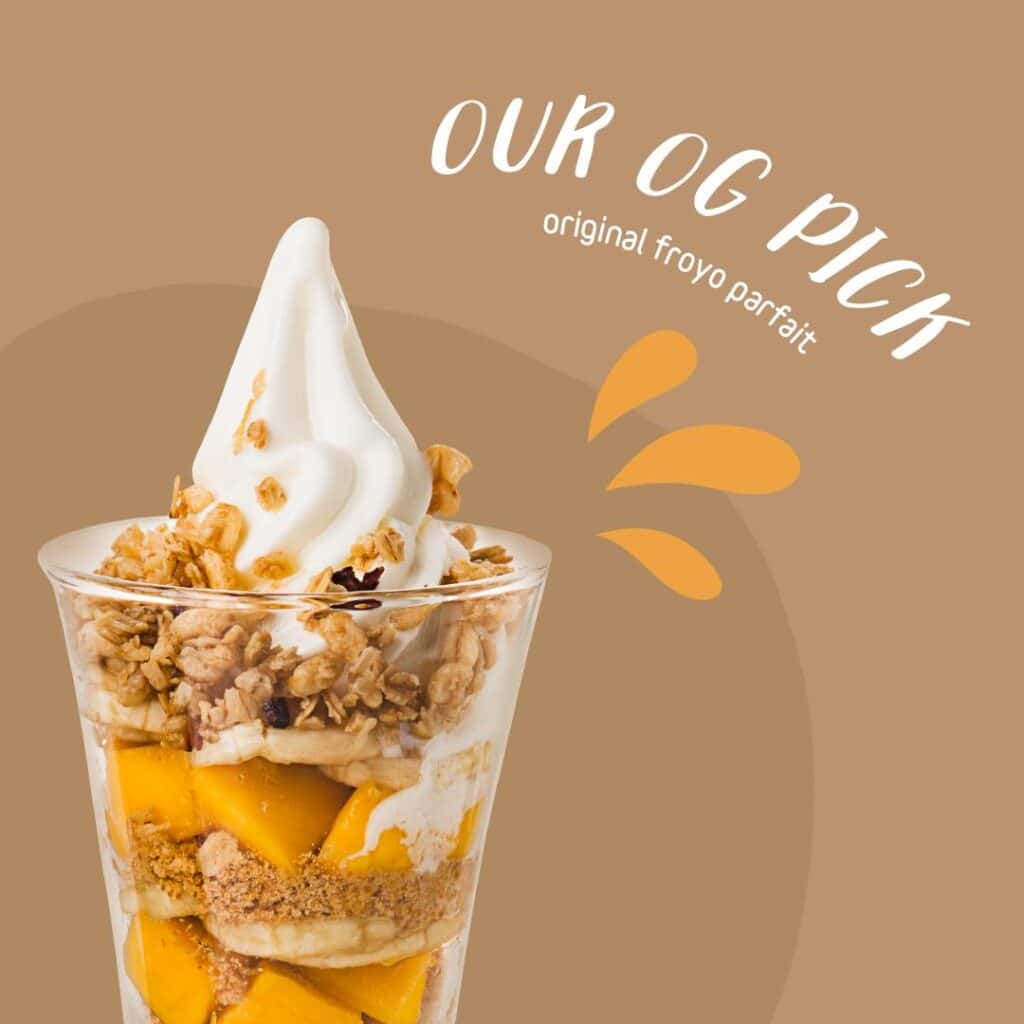 Froyo Parfait Banoffee – This banoffee menu of Red Mango is found in their froyo parfait collection which features layers of fruity goodness with various textures such as crunchy as well as smooth textures that soothe every bite. This flavor is a delightful fusion of banana and toffee that has a well-balanced formula where the banana does not overpower the entire flavor.
Froyo Parfait Chocolate Lovers – These chocolate lovers I also found in their froyo parfait collection that highlights the crunchiness of chocolate bites with the malty textures of Oreo that is a sure hit!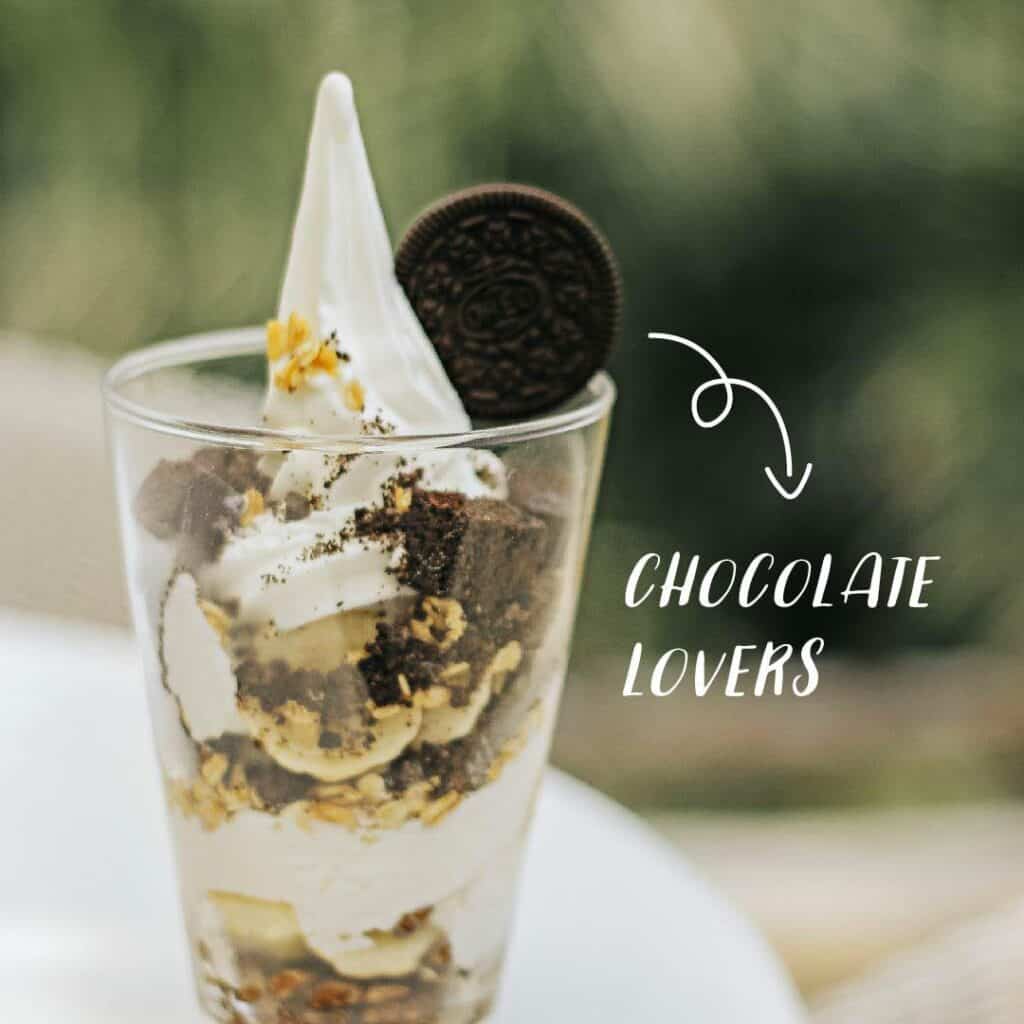 Frozen Yogurt
This Frozen Yogurt menu of Red Mango is a curated goodness of their original flavor which is considerably one of the greatest formulas of Frozen yogurt you can have on the market. 
Original – This original frozen yogurt comes in various sizes such as Small, Medium, Large, and Family. It has the right sour and sweet spot that provides a wide range of health benefits. It is also natural and nonfat so it is a perfect dessert for people on a diet.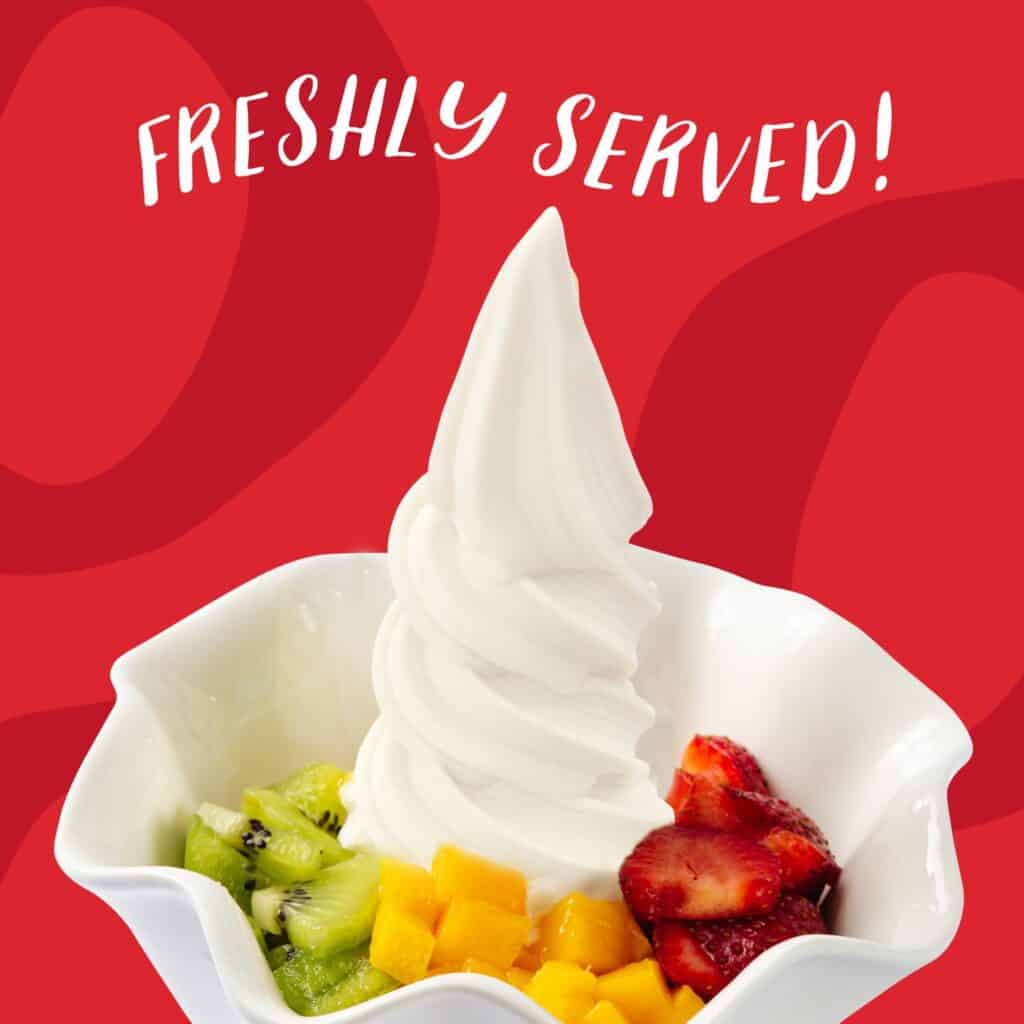 Other Red Mango Menus
This collection features a delightful fusion of layered goodness of fruits and crunchy delights that you will surely love.
Mango Jubilee Froyo – This flavor features the sweetness of crushed graham along with the smooth mango cube slices with a caramel shell that perfectly goes along with the sweetness of mangoes and Grahams.
Trail Mix – This is one of the latest released flavors which is a combination of Dark Chocolate shell with flavorful granola and dried cranberries which is also a must-love in their collection.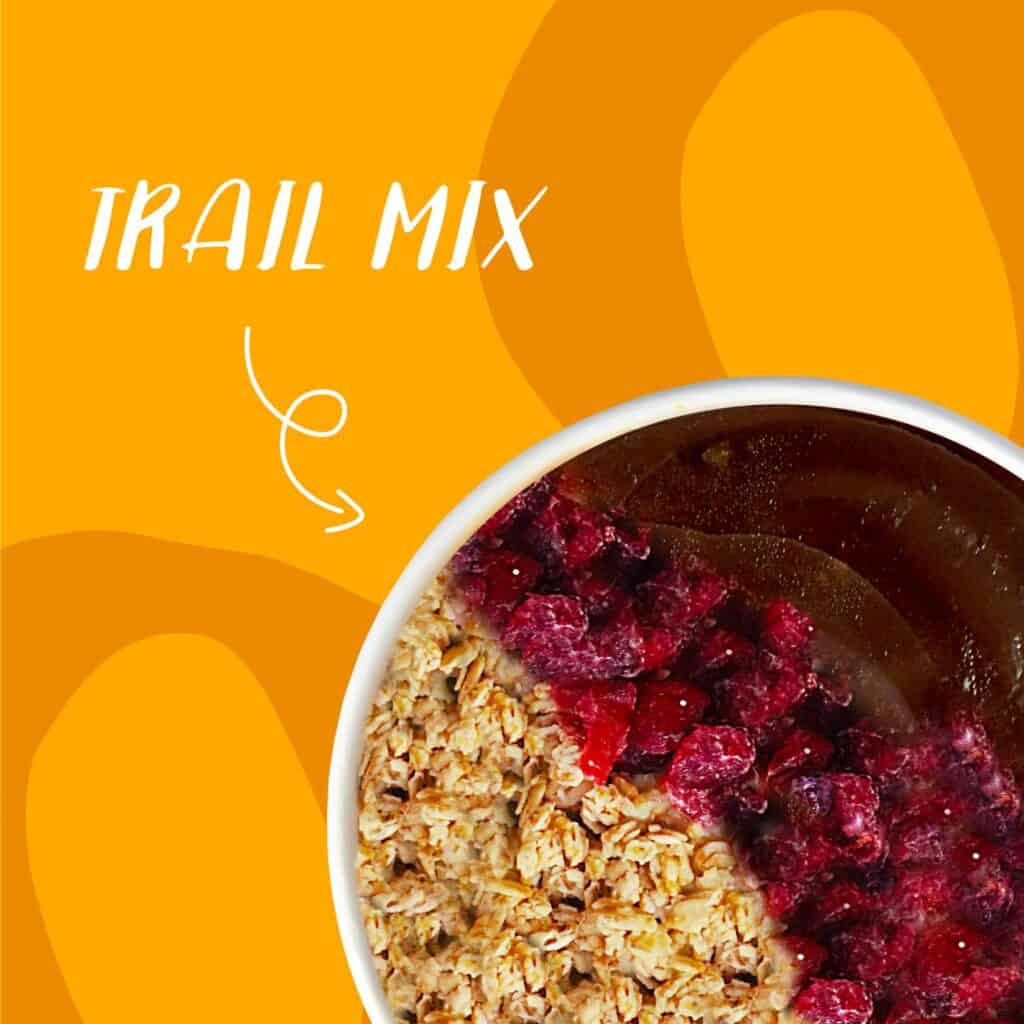 Banoffee Special – This banoffee is a well-curated goodness that is loaded with extra goodness to make it extra special. It is a combination of banana with Caramel Shell, Crushed Graham, Banana Corn Flakes, and Hershey's chocolate chips.
Chocolate Overload Froyo – This flavor of froyo that is delivered in pint sizes is made out of original yogurts topped with the chocolate goodness of Oreo Crumbs, Hershey's Choco Chips, and Chocolate Shell.
Froyo Combo Kit – This combo kit menu of Red Mango is one of their creative creations that features customizable delights you can enjoy at home. It is an original frozen yogurt that is served with cups of your selected toppings to add to your yogurt.
Rocky Road Special – This is also one of their latest released flavors that features the finest textures of chocolate and walnuts. It is made out of Hershey's Chocolate Chips, Mochi Balls, Chocolate Shell, Bite-sized brownies, and walnuts.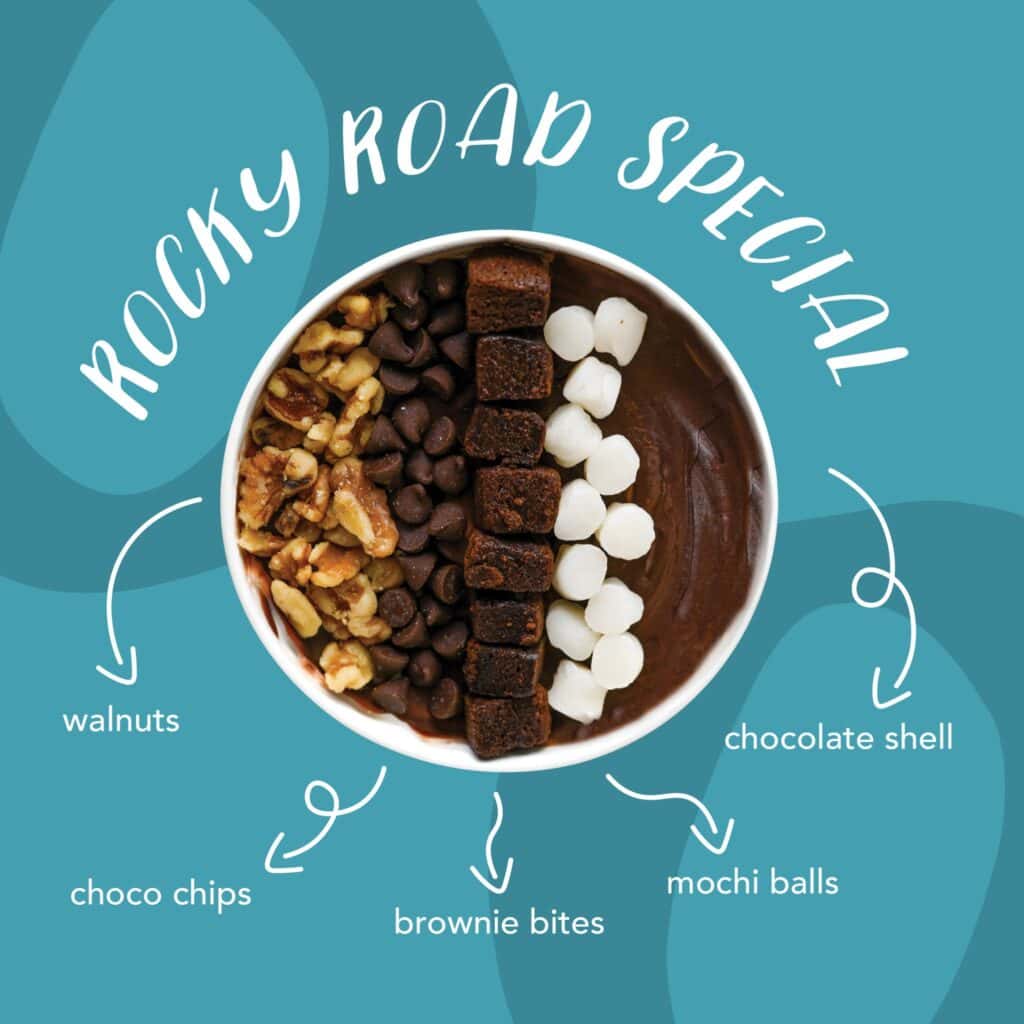 Make your Own Combo – This is one of their innovative curated options where you can design your own pint-size Frozen yogurt with all of their available toppings and shells from the fruits, and crunchy Oreos to their chocolate collections, you can definitely do what pleases you with this make your own combo!
Red Mango Menu Delivery
Red Mango's official website is actually designed for delivery options so you can efficiently have your frozen yogurt delivered right to your doorstep with just a few clicks. You can also order through their partnered delivery services such as FoodPanda Philippines, GrabFood, or any third-party delivery channels available in your area.
Website: https://www.redmango.com.ph/order/
Social Media Pages
Get the latest trends in their menu, promotions, and even discounts if you tune in to their social media pages. Be healthy feels just by scrolling to their page and you may be hooked up with their creations. So, click the links below to start following them.
Facebook: https://www.facebook.com/redmangoph
Instagram: https://www.instagram.com/redmangoph
Twitter: https://twitter.com/redmangoph
TikTok: https://www.tiktok.com/@redmangoph
Frequently Asked Questions
What type of cuisine does Red Mango offer?
Red Mango offers a great selection of flavorful frozen yogurt with a wide array for you to choose from.
What is Red Mango known for?
Red Mango is known for its Froyo Parfait Collections as well as its Pint Sizes of flavorful Froyo to share with your favorite people. One of their popular items is their Chocolate Overload Froyo which is also one of the safest options for your first time.
What are the operating hours of Red Mango?
Red Mango operates daily from 10 AM to 9 PM along with all of the branches of Red Mango nationwide.
Are there ways I can reach them online?
Yes, you can visit their official accounts on Facebook as well as on Instagram where they actively respond to your queries about their product.
Where is the nearest Red Mango in my area?
You can check the nearest Red Mango in your area through this link redmango.com.ph/locations/
Conclusion
In conclusion, Red Mango definitely offers a well-curated collection of original frozen Yogurts menu and an option where people can design their own cups which adds a great point to the ratings. However, I suggest that they release more flavors because the latest available collections are really great and I am sure they can really excel more if they expand these kinds of delightful fusions more and more.